We waited all year to get to this point, so now let's see what got voted into the Match of the Year Top 5. One step closer to crowning our second Chairshot Match of the Year!
After 110 votes we figured out our Top 5, for the final Match of the Year vote. Before it's asked, yes it was fairly cut and dry. These five outpaced 6 through 12 by a good margin.
So let's go over which matches made the cut, so we can ring in the New Year with our Second Match of the Year winner.
5. NJPW G1 Climax 28 Finals: Hiroshi Tanahashi vs Kota Ibushi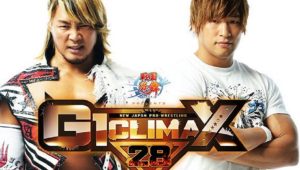 4. WWE Evolution Last Woman Standing SmackDown Women's Championship: Charlotte Flair vs Becky Lynch (c)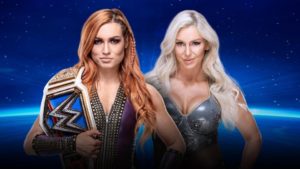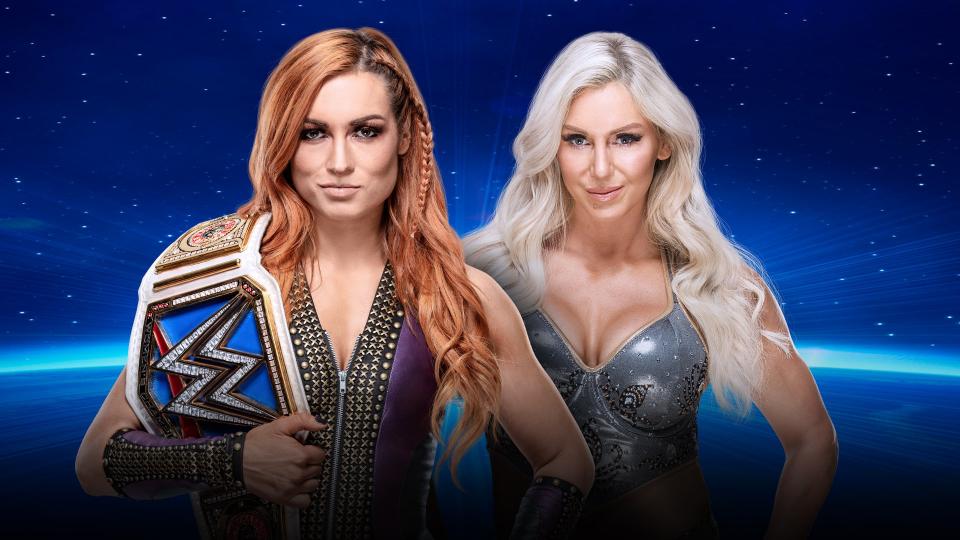 3. NXT Takeover WarGames II NXT Championship: Tommaso Ciampa (c) vs Velveteen Dream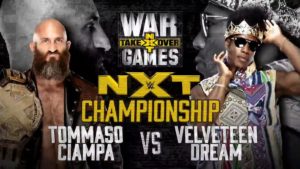 2. NJPW Dominion 2 out of 3 Falls IWGP Heavyweight Championship: Kazuchika Okada (c) vs Kenny Omega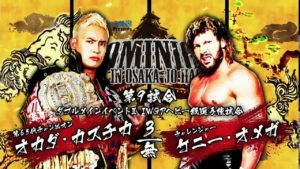 1. NXT Takeover Philadelphia NXT Championship: Andrade 'Cien' Almas vs Johnny Gargano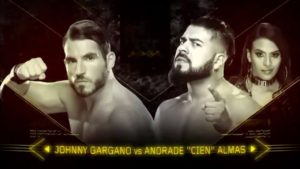 Company Scores:
So just for fun, I was keeping a list of major events/PPVs I was watching this year and the accompanying score I gave. So I figured I'd give the aggregate score of the major events, so we can see where the companies stand going into 2019.
Only real criteria I had was I had to see at least 5 Big Shows/Tournaments for them to qualify for being rated.
1st – NXT: 8.18
Best: Takeover NOLA – 9/10
Worst: Takeover Philadelphia – 6.9/10
2nd – All Japan Pro Wrestling: 7.68
Best: Champion Carnival – 9/10
Worst:  Dream Power Series Final Day – 6.5/10
3rd – Pro Wrestling NOAH: 7.6
Best: Global League – 8.5/10
Worst:  Departure – 7/10
4th – New Japan Pro Wrestling – 7.54
Best: Wrestle Kingdom 12 – 9.25/10
Worst: Destruction in Hiroshima – 5.5/10
5th – Impact Wrestling – 6.68
Best: Slammiversary – 8.25/10
Worst: Genesis – 5/10
6th – WWE – 6.32
Best: SummerSlam – 8/10
Worst: Extreme Rules – 4/10
7th – Ring of Honor – 6.29
Best: Final Battle – 7.75/10
Worst:  Glory by Honor – 3/10
Thoughts:
Yes the matches were put in order based on number of votes, not some arbitrary assessment of quality. Since we get one vote as per usual for this round of voting, my choice goes to, NJPW G1 Climax 28 Finals: Hiroshi Tanahashi vs Kota Ibushi. I've said it at least once this year, this match is my personal number 1 of the year.
Pacing, striking, emotion, on top of story telling really set this match above most. Yes it wasn't as fast or flashy as some may like, but there's more to wrestling than that.
As for the overall scores, the biggest takeaway I had when tallying it all, is no one was outright awful. All companies scores over a 6 which is slightly above average, and NXT won by a solid margin. Also it should be interesting to see that New Japan finished 4th, so the bloom may be off the rose, or this was just an odd year. It is however, a solid marker for fans of New Japan, to branch out to other Puroresu companies, since they are putting on equal to better quality shows.
If you agree with the scores or not, the main point is to vote for your match of the year. As long as you USE YOUR HEAD, all of these matches are deserving of the distinction Match of the Year.