It's Not Goodbye, It's See You Later: My Thank You To The Chairshot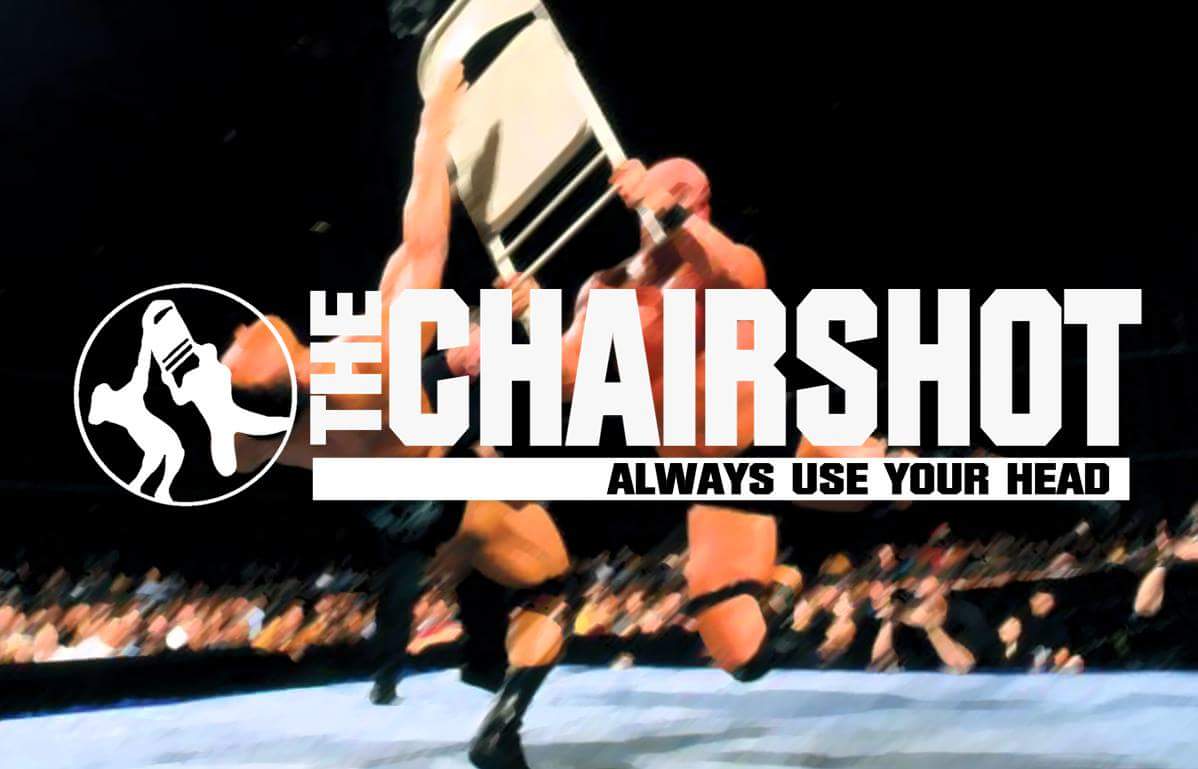 As Eric Ames' time with The Chairshot comes to an end, he explains his journey and how he got here.
Pro wrestling…the love of my life. At 33-years old, I've never loved anything or anybody as much as I love this industry and form of entertainment.
It's a journey for me that began (so I'm told) at the age of two with a WWF event at the Cumberland County Civic Center in Portland, Maine. According to my mother, "You and your father came home and you ran around the house for hours screaming your head off out of excitement. We had no idea what we were getting ourselves into and how much WWF we would have to record on the VCR every week from then on".
I've been reading pro wrestling news/dirt sheets for as long as I've had access to internet and a computer, which would have been the mid-to-late 1990's. I had to know everything going on, all the ins-and-outs, behind-the-scenes…you name it, I consumed it. Outside of intermittent times when life got a bit busy or I was distracted by things like parties and women in my younger years, I was always locked in. But, how could I be a part of this incredible circus?
Physically, being in the ring was never going to be an option for me. Not because I'm not athletic (Hello all New England Men's Volleyball Team, Intramural basketball all-stars, football, baseball), but because it seemed unfeasible given my size. If I could go back in time, I certainly would have given it a go, but in my later years those sports have taken a toll on me. So how else do I get involved?
I always have had the innate ability to look at issues from a completely objective point of view. Ask my friends how I felt about the New England Patriots and deflategate, they'll certainly tell you. My other strength has always been writing, grammar and spelling (Spelling Bee Champion bayyybeee). So that was my way in. Hindsight is 20/20 and had I been smarter or had my head screwed on straight in my late-teens/early-20's, I'd have tried doing this sooner. You can't change the past though and in 2015 I decided it was time to go for it.
TopRopeReport.com was born, a site started, conceived and run by me with the help of a handful of friends who weren't as passionate about it as me, but did whatever they could to support my pursuit of my dream. This was when I realized, "This is what I'm supposed to be doing. This is why I'm here". Unfortunately, as The Chairshot's Publisher Greg DeMarco can attest to, it's an INCREDIBLY difficult venture to start and fund on your own. Needless to say, two years of covering every news item, editing every article, writing play-by-play for every single WWE show and pay-per-view, designing every piece of merchandise and everything else that comes with starting a business, I was broke. The friends had gone as their own lives (rightfully so) took precedence. I hold nothing against them for that and if anything, am forever grateful. I was the last man standing though and it was apparent that TopRopeReport.com was in fact dead.
After a year of feeling like I'd lost my purpose, it was time for me to try and get back in, somehow…some way. It was really a matter of dumb luck that I was found by The Chairshot after a Twitter conversation with Dave Ungar, who I didn't even know. He pointed me in the right direction and very quickly I was discussing with Mr. DeMarco how I could help out. The first role I took on was Social Media Director, coming up with concepts such as #UseYourHead, Chairshot Brackets, re-launching our Facebook page and starting us up on Instagram.
To begin, my writing was primarily Chairshot Classics and an opinion piece here and there. However, when the News Editor at the time decided he was attending WrestleMania 34, I quickly was thrown into the fire on the biggest news weekend of the entire year. I'd like to think this is where I really proved my worth. Needless to say, that aforementioned News Editor had life getting in the way and needed to step down. Naturally, I was the next man up and since last May, nearly every news piece on The Chairshot came from yours truly.
Eight months later I have over 3,000 articles on The Chairshot. However, more unforeseen circumstances that are out of anybody's control have led us to today and I must step away. Not because I want to, but because I have to. There are zero hard feelings and I will forever be grateful to Greg, Andrew Balaz and The Chairshot for giving me the opportunity that I worked my ass off for years to get, my first paid gig in this business.
I hope that in my time with The Chairshot I was able to bring some clarity to the readers on news items, as a lot of outlets like to misconstrue and not report all of the details. I say that my journey has come to an end because quite honestly, I do not know where I go from here. At the end of the day, we all need to make a living and while I've had offers, I find it odd that there are sites who expect 24 hours a day out of you for absolutely no compensation. Hell, I even had an offer for a little bit more money, but I chose to stay out of loyalty to The Chairshot.
What does the future hold for me? Again, I have no idea. Is it possible I could be back with The Chairshot? Absolutely. There will still be a few more Chairshot Classics from me to come over the next month or so that were already completed, so if you enjoyed those stay tuned.
I'm sure this news will make some people happy because I'm pretty self-aware and realize I can be quite stubborn. I can say that everything I ever tried to do or fought for was for the greater good of the website. If I thought it was a bad idea, I'd fight against it. If I thought it was a good idea, I'd fight for it. I will never apologize for that and if I offended you along the way, too bad. It was never about me trying to put myself over.
Again, I can't thank Greg DeMarco and Andrew Balaz enough for the opportunity I was given. I hope anyone reading this continues to support The Chairshot because I know I will…after a Twitter break. So this isn't goodbye, it's just, "See you later". Don't forget, Always #UseYourHead.