WWE News: WWE Announces NXT, NXT UK & 205 Live Will Clash At Royal Rumble Axxess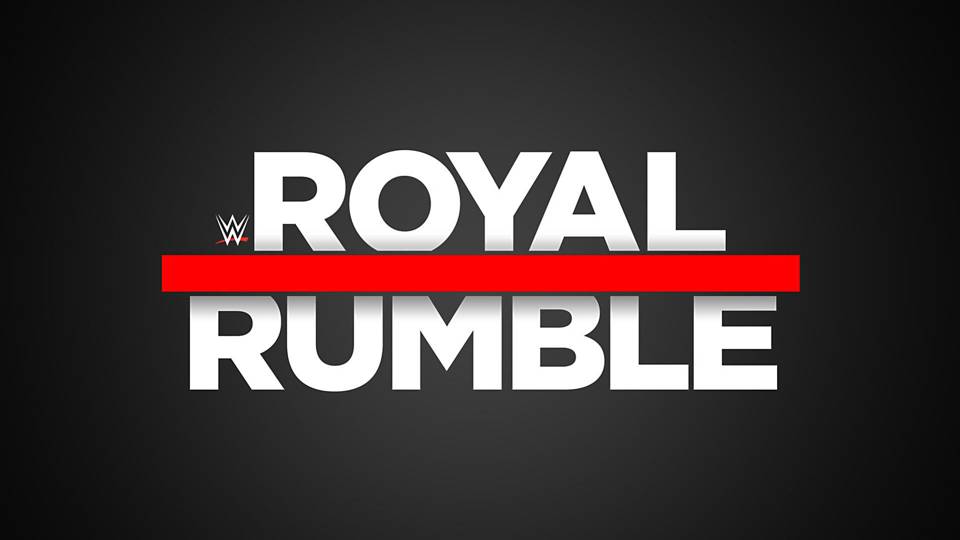 Worlds Collide Tournament announced for Royal Rumble Axxess!
Less than three weeks out from WWE's Royal Rumble weekend which will include a Fan Axxess similar to WrestleMania each year, today the company has announced some great in-ring action will be a part of the proceedings.
WWE's NXT, NXT UK and 205 Live brands will clash for the Worlds Collide Tournament to take place at Axxess and taped as a future WWE Network Special, featuring some top talent from each brand and a new face to the Cruiserweight Division. Here is WWE's announcement with all of the details on the 15-Superstar Tournament:
The Superstars of NXT, NXT UK and 205 Live are set to battle in the first-ever WWE Worlds Collide Tournament, one of the most unique tournaments in sports-entertainment history, and it all goes down at Royal Rumble Axxess in Phoenix.
Brand-versus-brand dream matches will become a reality as 15 Superstars in total — five from NXT, five from NXT UK and five from 205 Live — will compete over the course of two days, with the tournament winner receiving a future NXT, NXT UK or 205 Live Championship Match of their choosing. That means anyone can become a champion on any brand!
The WWE Worlds Collide Tournament, which will be taped for a WWE Network special, kicks off with a 15-Superstar Battle Royal on Saturday, Jan. 26, at the 8 a.m. session of Axxess. The order of elimination in the Battle Royal will then determine the First-Round Matches for a 15-Superstar, single-elimination tournament beginning later that session. The Battle Royal winner will receive a first-round bye.
The tournament will continue at Saturday's second session of Axxess, taking place from 1-5 p.m., before concluding at the final Axxess session on Sunday, Jan. 27, from 8 a.m.-12 p.m. Featuring a veritable who's who from all three brands, the tournament will include the following Superstars:
From NXT
From NXT UK
From 205 Live
Given the format of the tournament, there's no telling who will fight whom when the brands collide. Which Superstar will rise to the occasion, beat out the best of his brand (and others), and claim a future title opportunity — and what championship will he choose to go after?
Royal Rumble Axxess, which takes over the Phoenix Convention Center Friday, Jan. 25, to Sunday, Jan. 27, will also feature NXT UK tapings on Friday and Sunday, as well as Superstar meet-and-greets, the WWE Superstore, photo opportunities, other live matches and much more throughout the entire weekend. Tickets are available now at Phoenix.Ticketforce.com.
ROH News: First Tag Wars Match Announced For Road To G1 Supercard In Dallas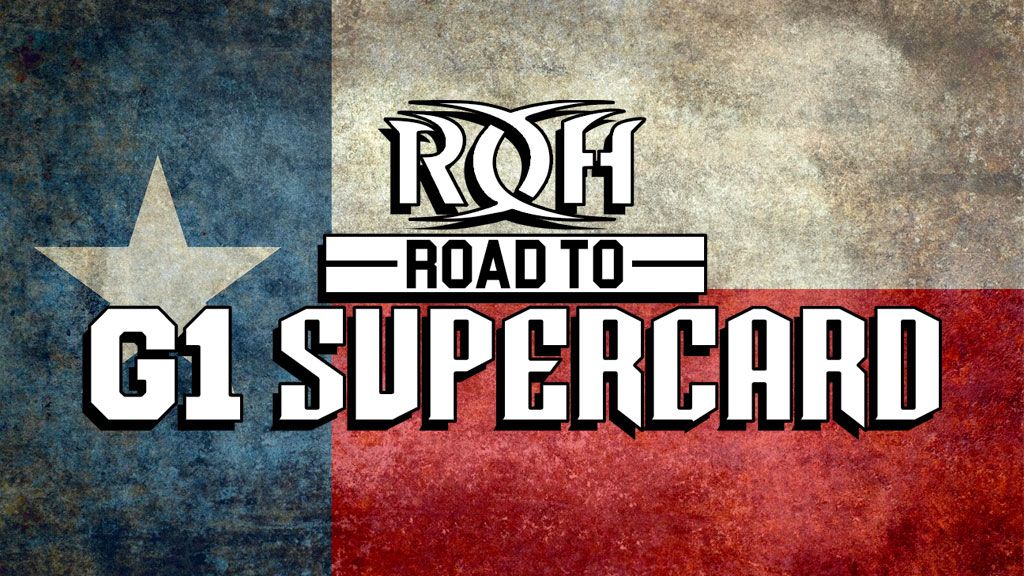 Ring Of Honor has revealed the first match for Tag Wars!
Now that Ring Of Honor has put Saturday Night At Center Stage (see spoilers here) and Honor Reigns Supreme (check out Andrew's Ratings & Notes), their next action comes in Dallas, San Antonio and Houston on January 24th, 25th and 26th for the Road To G1 Supecard.
We already know that all three events will feature the return of Tag Wars, where the winners not only receive an ROH World Tag Team Championship opportunity, but a spot in the NWA's revived Crockett Cup (more on that here).
Today, ROH has revealed the first match for Tag Wars in Dallas as Brody King and PCO of Villain Enterprises take on The Kingdom's TK O'Ryan and Vinny Marseglia:
VILLAIN ENTERPRISES TO FACE KINGDOM IN TAG WARS IN DALLAS
The road to Madison Square Garden begins deep in the heart of Texas as the stars of Ring of Honor and New Japan Pro-Wrestling do battle on Road to G1 Supercard – Dallas!
Your favorite stars will be in action, jockeying for position as ROH heads toward 17th Anniversary in Las Vegas, the final stop on the Road to G1 Supercard in Baltimore, and finally, The World's Most Famous Arena!
The live event in Dallas features Night 1 of Tag Wars, a 12-team tournament for a shot at the ROH World Tag Team Titles at 17th Anniversary on March 15 and a spot in the Crockett Cup, a tag team tournament co-promoted by the NWA and ROH, on April 27.
The first match announced for Tag Wars in Dallas pits PCO and Brody King of the newly formed Villain Enterprises against The Kingdom's Vinny Marseglia and TK O'Ryan, two-thirds of the ROH World Six-Man Tag Team Champions.
TAG WARS FIRST-ROUND MATCH
VILLAIN ENTERPRISES (PCO AND BRODY KING) vs. THE KINGDOM (VINNY MARSEGLIA AND TK O'RYAN)
Marseglia and O'Ryan learned first-hand why there was so much buzz surrounding PCO and King, who were two of pro wrestling's hottest free agents before signing with ROH last month.
During ROH's international television taping in Philadelphia, Kingdom leader Matt Taven, Marseglia and O'Ryan were about to pounce on "The Villain" Marty Scurll, who appeared to have no backup. That's when the lights went out, and when they came back on, PCO and King were standing alongside Scurll. Villain Enterprises was officially open for business.
A brawl ensued, with Villain Enterprises getting the better of The Kingdom, who quickly retreated.
Villain Enterprises has been undefeated in six-man tag matches since then, including a big victory over ROH World Tag Team Champions Jay and Mark Briscoe and Silas Young at Honor Reigns Supreme Jan. 13 in Concord, N.C. The match in Dallas will be the first traditional tag match for PCO and King in ROH.
PCO and King are both no-nonsense, physical freaks of nature, but Marseglia and O'Ryan have the edge in experience as a team and have shown that they will stop at nothing to attain victory.
Tag Wars kicks off with three tag matches in Dallas and continues with three more tag matches on Jan. 25 in Houston. On Jan. 26 in San Antonio, the winning teams from the first two nights will compete in a pair of three-way tag matches. The two winners of those matches advance to the finals later that night.
All three nights of Road to G1 Supercard in Texas will stream LIVE worldwide for HonorClub. Keep it locked to ROHWrestling.com and the ROH App for first-round match announcements.
ROAD TO G1 SUPERCARD – DALLAS
THURSDAY, JAN. 24, 2019
BELL TIME @ 07:30 PM CT
GILLEY'S DALLAS
1135 S LAMAR ST
DALLAS , TX 75215
ALREADY SIGNED:
TAG WARS FIRST-ROUND MATCH
VILLAIN ENTERPRISES (PCO AND BRODY KING) vs. THE KINGDOM (VINNY MARSEGLIA AND TK O'RYAN)
SIGNED TO APPEAR:
ROH World Champion Jay Lethal
ROH World Tag Team Champions The Briscoes (Jay & Mark Briscoe)
ROH World Television Champion Jeff Cobb
Women of Honor World Champion Kelly Klein
Matt Taven
"The Villain" Marty Scurll
Dalton Castle & The Boys
Flip Gordon
Bandido
Mark Haskins
Kenny King
Shane Taylor
Silas Young
Jonathan Gresham
PLUS MORE!
WWE News: SmackDown Live Rating Back Up A Bit, Climbs To 2nd In Ranks (1/15/19)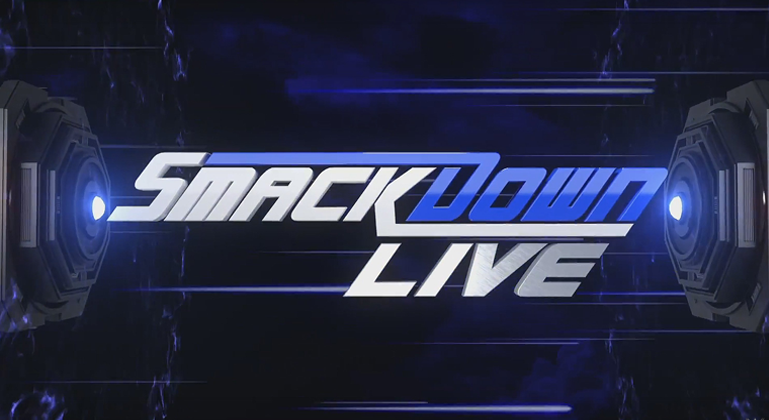 A look at the rating and ranking for last night's SmackDown Live!
Over the two weeks where Monday Night RAW gave us pre-taped episodes taking place on the eve of holidays, the red brand's ratings took a pretty big hit. Meanwhile SmackDown Live was also pre-taped and fell on those holidays, yet didn't see as bad of a dip.
Last week, the numbers went down for the blue brand however, although it was their first live episode in weeks (check out last week's numbers here). The numbers are in for this week's follow-up and with RAW once again showing significant improvement (more on that here), SmackDown Live has gone back up some with a 2.143 rating, increasing 5.46%. Here's the last four weeks of ratings for the blue brand:
December 25th: 1.904
January 1st: 2.091
January 8th: 2.032
January 15th: 2.143
When it comes to the Cable Top 150 Rankings for the 18-49 demographic this week, RAW dominated while SmackDown Live has moved up a couple of spots from last week to number two. However, their share of the demographic actually decreased ever so slightly by .01. Here is Tuesday night's top five:
The Curse Of Oak Island – History – 0.74
SmackDown Live – USA Network – 0.70
The Haves And Have Nots – Oprah Network – 0.39
The Rachel Maddow Show – MSNBC – 0.38
Body Cam – Investigation Discovery – 0.35
EA's Take: Most weeks you will catch me trumpeting the fact that week-in and week-out, SmackDown Live has been more consistently the better product than Monday Night RAW. This week, that's not the case and I don't think it's even close. Outside of the incredible Rey Mysterio vs. Andrade match, the blue brand offered nothing that I was interested in. There's no excuse for it either coming off of pretty hot episode of RAW. I think at this point we can say that as wrestling fans, SmackDown Live is still the better show. However, it very obviously takes more than that to pull in casuals and get the blue brand to beat out RAW.