Carol: Money or Creative Freedom? What's More Important?
An often discussed topic! What's more important? Money? Creative Control?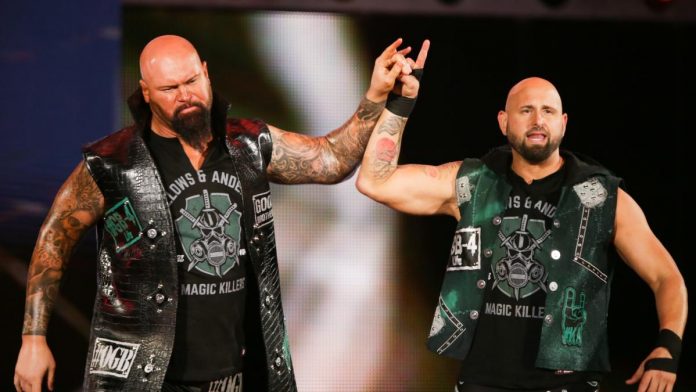 An often discussed topic! What's more important? Money? Creative Control?
One of the topics among the wrestling community is the talk about whether a WWE star will leave once their contract is up.
With WWE in a slump, rumors are that a lot of wrestlers are unhappy with their role in the company. Reading about the unhappy wrestlers has caused a debate among fans. A majority of fans side with the wrestlers and feel that they should leave the company if they're not creatively fulfilled. However, there are a few fans who think that wrestlers should quit their whining and be thankful they're making big money.
Reading these comments from fans led me to this week's question. What's more important? Money or creative freedom?
Let's delve into that discussion by looking at some examples.
Jon Moxley aka Dean Ambrose made headlines when it was announced he wouldn't be renewing his WWE contract. Moxley decided to forego a 5-year multi-million dollar contract due to his frustrations with WWE's creative process.
For someone like Moxley, it's easy to take this risk. As one of WWE's top guys, he was earning big bucks, and as he's stated he saves his money. Without the worry of money, Moxley was able to leave WWE and go back to his indie roots, where he seems to be happier now that he has the freedom he craved.
Like Moxley, other wrestlers feel creatively stifled. The Revival, Gallows and Anderson, and Maria Kanellis and Mike Bennett are a few of the stars who've been vocal about their roles in the company.
For a long period of time, these stars weren't seen on WWE television. Even when they did make an appearance, it was either to be jobbed out in a match or do some humiliating skit such as the Ucey Hot.
These wrestlers could leave and try their hand at the indie circuit, where they have free reign over their work. However, a few of the stars recently signed new 5-year deals with WWE, which will no doubt earn them a hefty paycheck. The Revival's contract status is still up in the air, but Gallows and Anderson along with Mike and Maria showed that they're not going anywhere.
But you have to wonder the motivation for them signing new contracts?
Gallows and Anderson recently reunited with AJ Styles on RAW to form The Club. The reformation of The Club will give Gallows and Anderson a huge push heading into the summer. As for Mike and Maria, they seem to be getting a storyline too as their onscreen marital problems are playing out on television.
It's suspicious how their pushes came just as news broke that they signed new contracts. You have to wonder if WWE had these storylines planned out in advance or did they come up with it after the new deals were signed.
To an outsider, it would appear that Gallows and Anderson along with Mike and Maria's reasoning for stay is money motivated. You can't blame them because they have families to support, and their new deals would provide them with more money than they'd make on the indies.
It seems that money may have a slight edge in the debate of what's more important. However, it's also important for a person to be happy with their job. We'll see in a few months if these wrestlers are happy with their roles in WWE and if the money was worth it.