Clark: Will Finn Bálor Benefit From his Renewed Rivalry with Bray Wyatt in WWE?
Finn Bálor is headed for a major showdown with Bray Wyatt at WWE SummerSlam! Who will it benefit?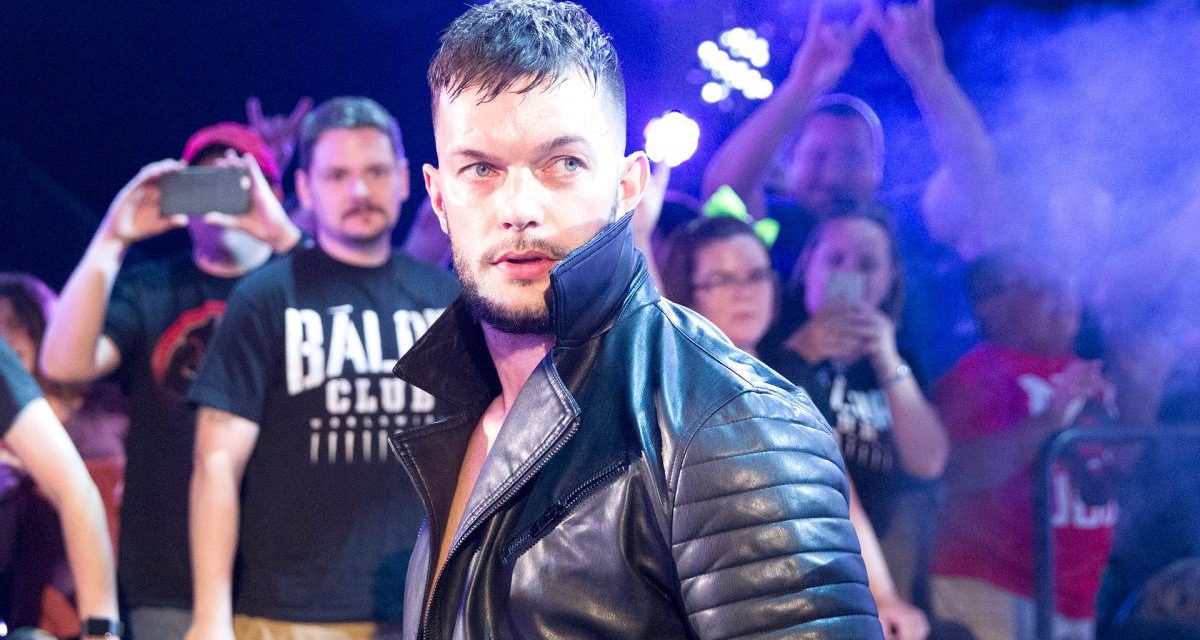 Finn Bálor is headed for a major showdown with Bray Wyatt at WWE SummerSlam on Sunday, August 11. Finn is facing The Fiend, who recently returned to WWE, following months of pre-taped vignettes depicting him in what WWE calls "The Firefly Fun House."
Fans were beyond ready for Wyatt's reemergence on TV, so it's no surprise that he received a great pop when he came back. Wyatt attacked Bálor, setting up a new feud between the two. But even though fans are anxious to see Bray back in the ring, it seems as though Finn has been lost in the conversation. So will this feud benefit The Bullet Club founder?
Bálor has been a constant topic of conversation from the moment he first arrived on WWE's main roster. Many insiders had pegged him as WWE's next big thing and judging from the spotlight he first enjoyed, it seemed as though he was definitely on the way up.
But then came Finn's injury in 2016, which forever changed his career. From that point on, Bálor was never truly used the way his fans believed he should be. He's always had the "it"factor and very few have worked harder to achieve stardom in the industry. But for whatever reason, Finn just never seems to reach that elite level.
He's always just on the edge of WWE's main event scene and more often than not, he's barely even there. It appears to be such an easy booking move for the company to make, yet it never happens. So what is the reason for this hew feud with Bray Wyatt?
The two men have fought before, but their angle was cut short in 2017 and never reached a true
 

resolution. Since then, Wyatt joined Matt Hardy's Woken Universe and later disappeared, only to return as in his new demented Mister Rogers gimmick. However, Finn Bálor continued along the same path he's traveled from the beginning.

Therein lays the issue with this feud. It's naturally set up as a way to get Wyatt over and there's nothing necessarily wrong with that. Bray is a great character and has waited a long time for a storyline of substance. Now that he has it, he deserves a chance to succeed.

But the same can be said of Bálor. So while he's in a good spot for Wyatt's sake, it's perhaps not a good spot for himself. It's not about putting over Bray and making Finn look bad. It's a matter of putting Bray over and leaving Finn in the same place he was before.

However, many fans are perhaps not of the opinion that Bálor hasn't evolved in WWE. After all, he is the current Intercontinental champion and he has proven himself against some of the company's top stars. So maybe Bálor's situation is not as dire as it seems. But despite how anyone feels about Finn's booking, there is no denying that he is making very little forward progress. 

So WWE's answer is to book him with the one guy that needs a win more than he does? As WWE fans shake their heads at the entire situation, it's clear that Finn is probably not going anywhere at this point. But maybe he doesn't need to.

AJ Styles, along with Karl Anderson and Luke Gallows, have officially formed The Original Club in WWE. The move is a direct shot at New Japan Pro Wrestling's Bullet Club of course, but the trio should get the gimmick over nonetheless. So when will the trio become a quartet?
When will Finn Bálor join The OC? It's a question that's been asked for quite some time and that's understandable. Putting Bálor with Styles and company only makes sense, just as it made sense before. So maybe it's only a matter of time until Finn turns heel and adds his immense talent to an already extremely talented faction.
It's a move that certainly seems like a good idea and if it happens, The OC would immediately become the most popular heel group in WWE. Fans that are unfamiliar with Bálor's work in New Japan perhaps don't know just how good he is as a heel, but that would definitely change with The OC. 
Of course the group may, or may not, last very long. Unless The OC broke new ground and did the unexpected, they would likely implode due to a war over leadership. It's the customary direction for any heel faction. Styles took over as the head of The Bullet Club and he took that spot from Finn Bálor. What are the chances that their characters would play nice now, considering their history together?
WWE has not been afraid to reference The Bullet Club in the past, which means the company would probably not shy away from covering the history between Finn and AJ. But then there's the problem that even if Finn joins The OC, there's no guarantee that he will climb the ladder as a result.
WWE has been unwilling to elevate Finn as a solo star, though there have been multiple opportunities to do so. Would Finn's positioning improve just because he's standing side by side with AJ Styles? If that's the plan, then when will the move happen? Could The OC actually help Finn defeat Bray Wyatt at SummerSlam?
Finn Bálor is a star and he's proven that many times over the years. So while he will surely deliver against Bray Wyatt at SummerSlam, it's clear that WWE should have a plan in place for Finn when it's over. He could become a main event star in Vince McMahon's company and everyone knows it. Then again, they've known it for a very long time.