Sarpraicone: Just Tap Out, TAKA And His New Journey
After parting ways with Kaientai Dojo, TAKA Michinoku starts a new promotion! JUST TAP OUT!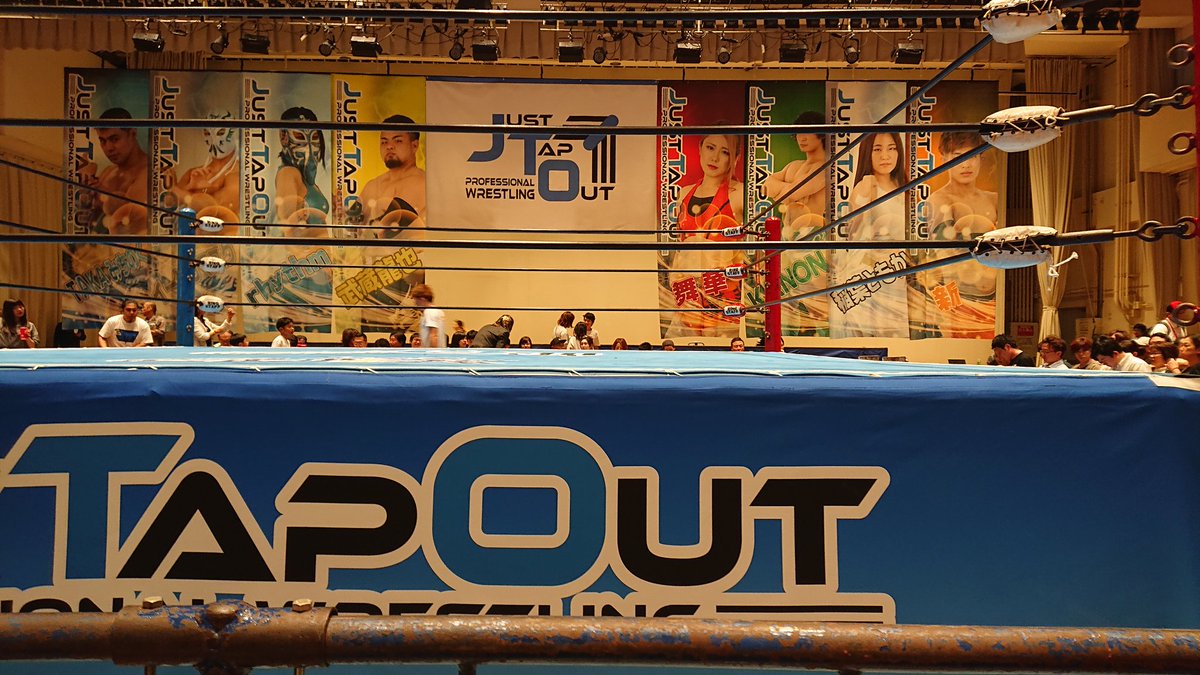 After parting ways with Kaientai Dojo, TAKA Michinoku starts a new promotion! JUST TAP OUT!
Welcome to Zack Sabre Jr time.
Wait, I'm not doing TAKA's whole speech? Then what the hell am I doing? Ohhhh Just Tap Out the promotion….you're no fun.
Anyway, I will be talking about a new promotion called Just Tap Out Professional Wrestling which was created by none other than TAKA Michinoku. TAKA is no stranger to running a promotion as he was the founder of Kaientai Dojo in 2002 until he left on January 27th, 2019 after news has gone around about his affair in 2018 that it caused some issues with management and with the risk of their image being tainted. TAKA would be punished for his affair and it would cause him to leave with K-DOJO renaming their promotion to Active Advance Pro Wrestling (2AW).
However, on April 11th, TAKA would announce that he would be forming a new promotion after his departure called JTO for the little quote he does for the person he manages, Zack Sabre Jr. He also announced that his first show would take place on July 8th at Korakuen Hall and it'll be called Hajime (Begin).
Another thing I wanna talk about is the roster TAKA has for his promotion since it's basically TAKA and eight rookies. The people that will be following him in this journey is rhythm, Tomoko Inaba, Eagle Mask, Arata, El Chango Japones, Maika, Ryuya Takekura, and KANON These are the ones that will be with him in this new promotion and I don't have much info on them on if he actually trained them or is giving them an opportunity, but we'll see as time goes on for now.
Their first was apparently a success as it drew 660 people, told the production of the event was great, and they even brought in some big names like Minoru Suzuki and Jiro Kuroshio. From what I've read, it looks like the show will air on Samurai TV on August 3rd, so be sure to keep an eye out for it around that time or the day after it's uploaded somewhere. Anyway, I'm glad to see TAKA was able to bounce back from the controversy that happened and not let it be his downfall.
During this show, Maiki was in the ring after her match and had Stardom's, Utami Hayashishita come out to the ring to issue a challenge to Maiki. I didn't know this but Maiki has called out to Utami a few times on social media since her debut a couple of months ago and just now Utami has answered the call. I think it's a smart move for TAKA to give the people what they want and to have it be a test for Maiki to take on the Super Rookie at their next show titled Dream. Another match that got announced was Ryuya Takekura taking on Dragon Gate's very own Takashi Yoshida. No other info about the show yet but we already got two matches to keep the fans interest for their next show.
Not much else I know about the promotion at this time but either way, I wish TAKA the best of luck with his new journey here with JTO. I'll be sure to check them out whenever they air since Utami and Maika sounds really good for September.
Just Tap Out! Haha there, I said it without talking about the promotion. Wait, I'm fired? Well…shit.