Steve Cook's Standards For Wrestling Feds: Non-WWE Edition
Should smaller companies (ROH, Impact, indies…hell, even NXT) be held to the same standards as WWE?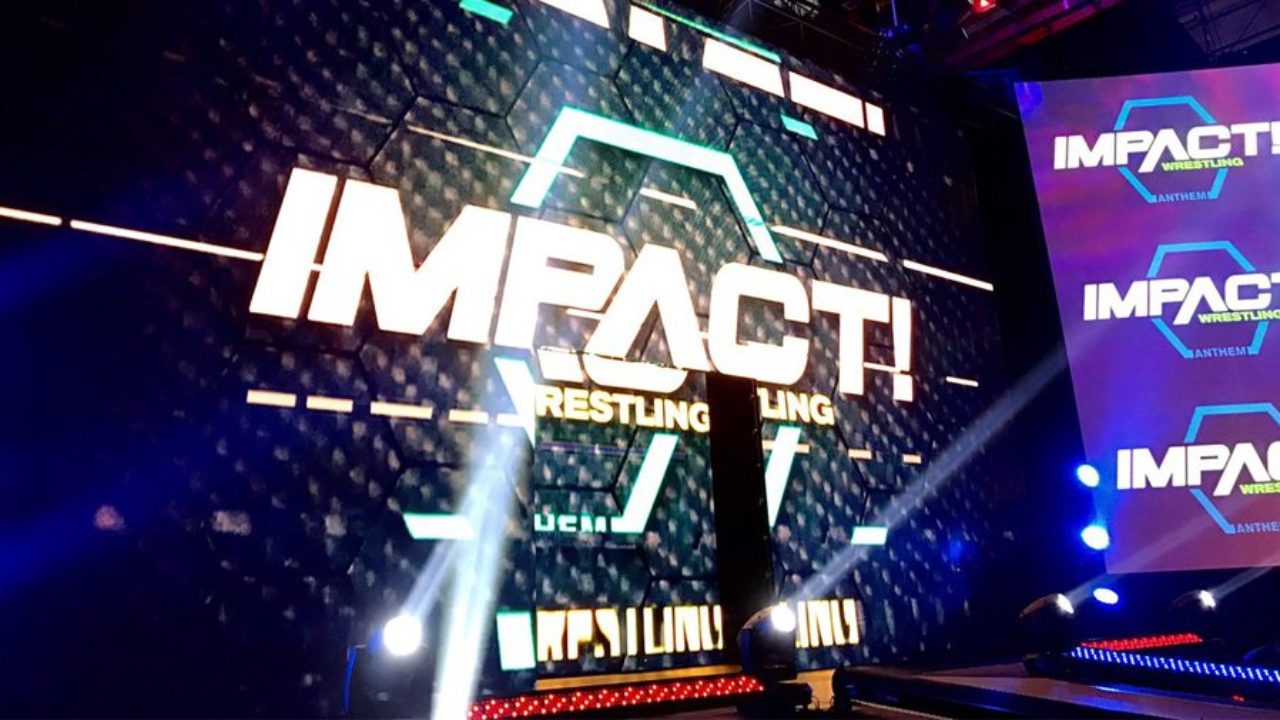 Should smaller companies (ROH, Impact, indies…hell, even NXT) be held to the same standards as WWE?
I recently received a question via e-mail from a longtime wrestling fan & Internet website reader that got me thinking. Anytime I'm thinking is bad news for somebody…
Should smaller companies (ROH, Impact, indies…hell, even NXT) be held to the same standards as WWE?
I realize that's a broad question, but I'm thinking of things that I see people saying "If WWE did this, everyone would be criticizing them," so mainly booking/storyline type things (but feel free to expand the playing field if you think there are other things worthy of discussing).
This is something I've wanted to talk about for awhile. The past few years have seen an increase of high-level people engaging in "whataboutism." It's where you have no real argument to make in defense of your position, so you attempt to change the subject by pointing out something "their side" did & charging them with hypocrisy.
Quite frankly, a lot of my colleagues in the Internet wrestling media traffic in it. Remember when WWE had a poor turnout for Stomping Grounds? Some folks couldn't wait for AEW's Fyter Fest to not fill every seat in the house so they could be like "LOL AEW DIDN'T SELL OUT EITHER YOU GUYS SEE WWE ISN'T SO BAD". Don't get them started on that New Japan show in Dallas.
I'm going to answer this question in two parts. Today, I'm going to talk about the standards I hold these smaller companies to. Next time, we'll take a look at WWE & discuss why wrestling fans hold them to hig
ROH/Impact Standards
Much like WWE, we tend to compare current Ring Of Honor & Impact to their best periods of existence. For ROH, it's most of the Gabe Sapolsky years. (A year or so at the end when he went all FACTION WARFARE was kinda blah.) When you think about Impact, you remember a time where they had two hours in prime time on Spike TV on a weeknight. When they were considered the #2 promotion in North America. Now they can't even get a deal with a network that airs New Japan & Women Of Wrestling.
Kevin Owens has stated before that you can't really compare ROH owned by Sinclair Broadcasting to ROH owned by Cary Silkin. According to him, the only thing that was the same was the name. I don't think he's wrong. However, those of us that were around at the apex can't help but compare current ROH to the days of CM Punk, Samoa Joe & Bryan Danielson.
Its like how ECW fans never accepted WWECW. People tell me that WWE's version got better later on, but I never bothered to find out. The beginning was trash & more importantly #NotMyECW. I think I'd be more open to a reinterpretation now that enough years have passed, but WWE is out of the "blood & guts" business.
Change is fine. As long as changes make things appreciably better. ROH pales to its former incarnation in the ring, and Sinclair's cosmetic improvements to the show aren't good enough to make up for it. Sinclair Broadcasting brings in much more money than WWE, even if wrestling isn't a top priority for them, they can easily throw some money ROH's way and get some serious competition going. They don't. They just want an hour of programming a week for their stations. That's their standard.
As for Impact, I don't hold it to any standards because I don't get Pursuit or have a Twitch account. Apparently they don't even rise up to the standard of airing their proper episode some weeks, so you have to set expectations pretty low.
Don't get me wrong, they have some dynamite talent. Tessa Blanchard is fantastic. I loved the parts of the Undead Realm stuff I saw on YouTube. There's some good shit there. There's also a revolving door of talent and an over-dependency on ECW that's always been a thing with this company.
If you're going to follow Impact, expect nothing more than a fun two hours per week. Any more than that is asking too much.
Indies Standards
These are small companies that can't afford to do the vast majority of things that WWE does. Long-term creative planning is nearly impossible for most of them because you don't know who will be there from month to month. Many wrestlers move up in the world and get signed by other companies. Some can't be relied on to show up. Some, you end up wishing they wouldn't have shown up!
All we can really ask is that they don't do anything to embarrass the business. Don't get kicked out of buildings, don't injure fans, don't spread diseases, simple things like that. Don't do any of that stuff and you're ok in our book. We know you guys can't afford to drug test people or provide proper medical care or things like that. Just run your shows, pay your talent, entertain fans, and don't get anybody killed or maimed.
NXT Standards
NXT is a part of WWE & I don't like the idea some people put out there that they're two different companies. Honestly, NXT is closer to being two different companies than WWE & NXT are. You have the NXT TV show & TakeOver events on one side, which have basically become a super indy fed with all your favorites from ROH, PWG & EVOLVE, with some Japanese guys thrown in there. Then there's the folks training at the Performance Center that do the local house shows in Florida. That's the actual WWE developmental territory now.
I think the fans that go to those Florida house shows are aware of what they're getting. It's not going to be a TakeOver-type of show with every match going north of three stars & everybody kicking out of everything. They're getting the guys & gals that are training & learning. Hopefully they'll be part of the next NXT wave after WWE calls everybody up & ruins them.
AEW Standards
All Elite Wrestling benefits from having no preconceived notions of what it will be. They're tossing ideas out there, and are heavy into the planning process, but fans have no idea what AEW will look like as a weekly program. We don't have previous glory years to compare it to. How do you set standards for someone that hasn't established themselves yet?
I've always had the tendency to support new companies. More wrestling equals more things for me to write about & more demand. From a personal perspective, it makes sense for me to give AEW a little more leeway than WWE, who has been doing this forever and doesn't need anybody's help defending them.
That doesn't mean we have to blindly accept everything. AEW has put some questionable stuff out there that'll raise most eyebrows. The Librarian & Dark Order gimmicks have gotten plenty of flack. Shawn Spears' chairshot to Cody's skull set off an outpouring of complaints. And the less said about the pre-shows, the better.
Expectations are going to go way up once the TV show debuts. People will be analyzing those ratings reports like they did in the late 90s. The quality will be expected to be better than Raw & SmackDown. We'll understand if the ratings pale in comparison, but AEW will definitely hear about it from the Internet the first time they put on a stinker.
Next time, we'll talk about WWE. Do I hold them to higher standards? Do they deserve to be held to higher standards? Join me then for those answers, and discussion of some areas where everybody should be held to the same standard.