Rob's Thoughts For The Week: Slow Roll Buddy, Moxley & Fenix Hurt
Rob takes a look back at a crazy week in wrestling with his thoughts for the week, including Buddy Murphy and injuries to Jon Moxley & Fenix!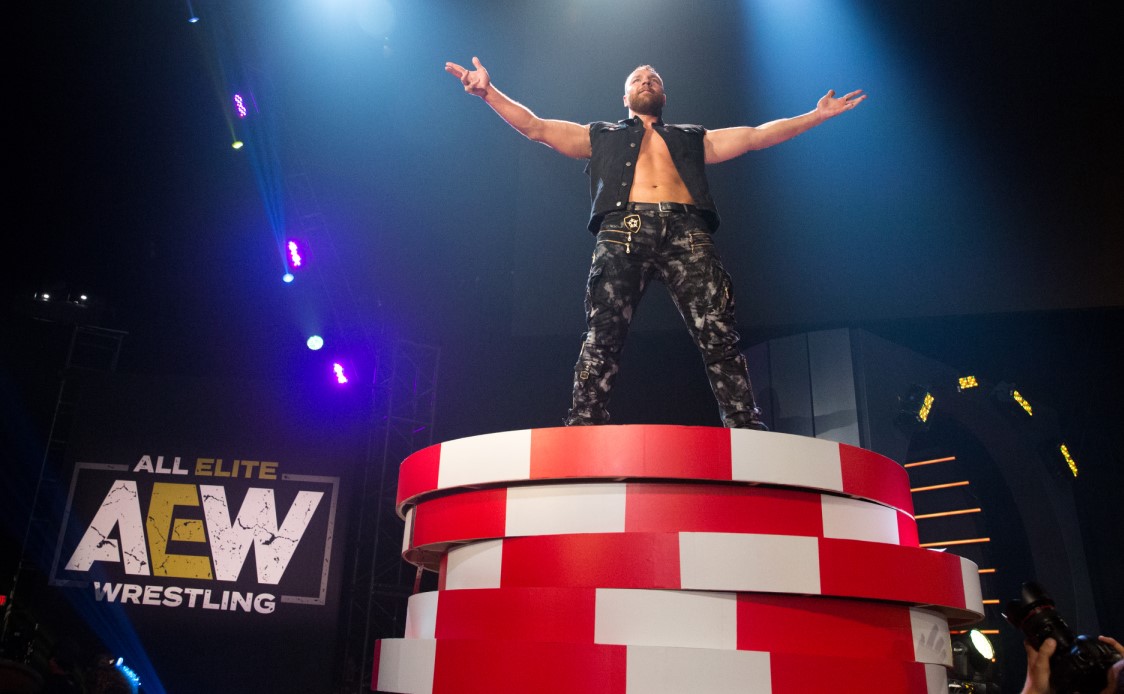 Rob takes a look back at a crazy week in wrestling with his thoughts for the week, including Buddy Murphy and injuries to Jon Moxley & Fenix!
Hey everyone, after a week full of news there were a few topics that I wanted to focus on instead of going long on just one thing.  Here's what's rattling around in my brain this time:
Don't Rush Buddy!
The last few weeks have been great for Buddy Murphy; first there was the great performance in defeat against Roman Reigns and this past week he had another great on against Daniel Bryan and actually got a clean win.  Clearly somebody in the big is pretty high on him.  But unfortunately there are already some pictures floating around on twitter with some championship belts photoshopped on his shoulders.  Please, please, come on people……..  Can we let the man breathe for a minute?  Yes, he can go in the ring.  Yes, he's done well as the third or fourth wheel in this Roman/Daniel Bryan storyline.  But that doesn't mean he should be the WWE World Champion, ok?  It remains to be seen if he can maintain any real level of interest as the main guy in a program, or if he's somebody who can draw interest beyond being a good in ring worker.  Who gets crowned World Champion, be it for a few months or a whole year, is a business decision and not an achievement award.    So if you truly want him to ascend to that level, then you'd best show that there's some money in him getting there and not just tweets and chants.  But as of today that is not the case so temper your hopes and expectations, ok?
Seriously it seems like we go through this way too often.  Cesaro is wrongfully uncrowned World Champion in some corners of Wrestling Twitter going on 4 years now.  A lot of people still feel that Shinsuke Nakamura was should have won the WWE World Title at WrestleMania 34, for no other reason than that he's Shinsuke Nakamura, dammit.  Andrade is another one that a lot of people on Twitter are saying should win the title for no other reason than that he's so good in the ring.  And Johnny Gargano will surely jump ahead of every other should be champion if he ever gets called up, on the strength of nothing other than his workrate.  That's just a few but the list goes on and on, and people like me have to keep reminding you guys that workrate is not the end all be all, and that top spots, main events, and World Titles are about drawing power not how many moves you can do.  That's the way it is and the way it will always be.
Hurt Off the Job
One of the more unfortunate stories this week was Jon Moxley's arm injury and subsequent infection, to the same arm that he missed time with from 2017 to 2018 while he was in WWE.  Jon's injury is forcing him to miss not just All Out on the 31st but Josh Barnett's Bloodsport II as well.  But it didn't end there as Ray Fenix had a scare when he got hurt at a show he and Pentagon were working for Big Time Wrestling.  So far it's good news as Fenix did not break his leg as feared but both of these happenings better serve as a wake up call to everyone at AEW.  As nice as it may sound to let the boys (and gals) work other dates outside the company, every time they do so they are running the risk of getting injured and missing a show for their main employer.  My guess is that this is going to lead to some changes.
It's already been suspected by me and a lot of other people that once the AEW TV starts up in October that things are going to get a lot tighter on that front but they may not wait now.  Moxley vs Kenny Omega was arguably the most anticipated match on the card for All Out and now that's off.  And while Cody and the other EVPs may say all the right things publicly  you gotta think they're privately kicking themselves for letting Jon work the G1 this summer.  Exclusive contracts that are truly exclusive are not just a Vince McMahon strong arm tactic.  WCW had the same kind of deal, as did Jim Crockett and the AWA and Mid South under Bill Watts and World Class and several places.  Yes you could work dates for someone that had a relationship with the company you were signed to but that was it.  And the reason was obvious – you're no good to me if you get hurt working for someone else and I can't get any kind of make good from them in return.
That's all I got for this week.  Until next time.