Tiffany's AEW Takes: On the Road Again
Two weeks out from AEW on TNT debuting, and Tiffany's Takes looks into the most recent dynamite episodes of their YouTube shows.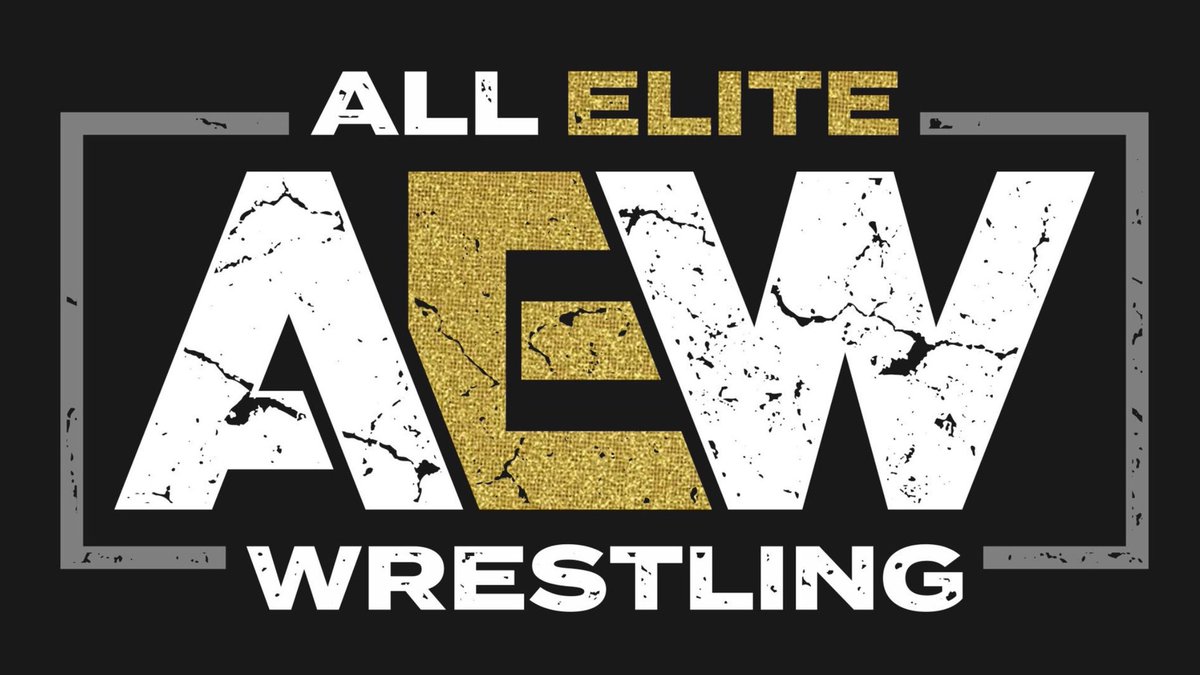 Two weeks out from AEW on TNT debuting, and Tiffany's Takes looks into the most recent dynamite episodes of their YouTube shows.
We are two weeks away from AEW's debut on TNT and battlelines are being drawn. So, what is going on the world of the Elites? Let's find out!
All Out Fallout
Cody Rhodes vs Shawn Spears
First things first, I like that Cody has said that his feud with Shawn Spears is over and done with. Doesn't mean that Shawn Spears will agree, but that's what's going on as far as Cody is concerned, onwards and upwards. I also like that Cody knows how Sammy Guevara feels about people saying 'he's got a lot of potential' and DOESN'T say it. The hint about the show name and the wink was amusing. I still love their self-awareness on camera. I also find it interesting that their 'Gorilla' isn't called that. It's called the 'Go' position. I'm not sure why that change was made.
Interesting! Turns out that Arn Anderson didn't just APPEAR and turn on his long-time tag team partner out of the blue, Cody BROUGHT him in. Also, love the sweet, but slightly awkward hug, it's still a Rhodes and a Horseman and, on camera, it's going to be a little awkward.
Arn Anderson's heyday might have been thirty years ago, but he's still a master of the mic. Him putting over AEW was nice. I'm a little frustrated that we didn't get an explanation as to WHY Arn chose to back Cody over Tully Blanchard. I get that their partnership might not have had the best ending in 1989 and Tully's dismissal from WWE ended up hurting Anderson long-term, but some kind of explanation would've been nice.
Hangman Adam Page and Pac
I'm going to admit, I saw these interviews right after All Out, but Page's behavior really didn't jive with me until I watched Being the Elite/Road to TNT last week. I like that Page didn't really think about what would happen if he didn't win. I'm not sure WHY I like it, but I do. I'm still a little puzzled about the Page/Pac feud. I know that they were supposed to have a match at either All In or Double or Nothing and something came up with Pac, either a disagreement over the finish of the match, or work visa issues, take your pick, but just WHY they were feuding to start with is a mystery to me. HOWEVER, it seems like they'll have a great non-title feud.
Tag Team Division
A cheery Christopher Daniels is still odd to me, but I'm kind of getting into SCU. They're great in the ring and great on the mic. However, I'm a little curious how this gimmick is going to work on TV because Daniels is a little obnoxious.
I find it odd that the Best Friends don't want to call Orange Cassidy a friend, but then again, I can't say I blame them either. It's a little detail of realism that I really like. If a random guy showed up and helped me without a word, I wouldn't know what to think either. I still don't get Orange Cassidy, but I guess we'll see.
I want to like Private Party, but they remind me so much of Street Profits, except not as…effervescent. However, they are an AMAZING tag team and they are definitely my pick to get to the finals of the tag team tournament.
Britt Baker vs Bea Priestley
I'm amazed by how much I genuinely like Britt Baker and I'm not even sure what it is about her I like, I just do.
Her promo was SOO good. I loved the fierceness of Britt's promo. I'm not sure if there's any legit heat between her and Bea, but it feels like there is. I'm guessing that Britt Baker vs Bea Priestley will be on the show October 2. Even though it isn't for the title, it's a great non-title feud to build for the title.
Being the Elite 170 – Fingers Crossed
MJF is such a brownnoser, it'll keep the heel heat on him. I just hope he can evolve it and keep it fresh. I'm super excited about AEW coming to Indianapolis in November and I will try to go if I can get tickets. I'm also intrigued by the brewing feud between MJF and Tony Schiavone.
I love hearing wrestler stories because they're a lot like fish stories: The size of the fish gets bigger with every telling. I also love hearing SCU trying to decide what the pairing is going to be for the Tag Team Tournament and not pretending that it's a cakewalk. I like them putting each other over as the best version, however Daniels and Scorpio Sky would be a cool team, but I like them putting it off for now.
I'm growing more and more fond of the Young Bucks. I love how self-aware they are while still being passionate about the business. Cracker Barrel catered All Out, which I find hilarious for some reason. Bucks are going to the Cracker Barrel in Victorville, California for a free Meet and Greet and giving away their children's book, which I did not know they had.
Ray Cutler's house is nice. I like that the Young Bucks are pushing Cutler to stand up for himself against MJF and Sammy G (Guevara?). Officially, it will be Ray Cutler against MJF on October 2nd to even the score. I love Cutler's enthusiasm about this, I think he's going to get killed, but I'm happy he wants to put MJF in his place.
Omega looks super hung over. I don't know what booze he hit, but I think the booze won. I like that he owned up to his weird ass behavior last week. However, he didn't answer whatever the question was, which was funny.
I like that the Bucks are so worried about Omega that they don't want to use the footage in the video because they're more concerned about their friend's mental well-being.
And the Kenny Omega meltdown continues. Yikes. This is equal parts SUPER cringey and compelling storytelling. Love Omega lashing out at Nick Jackson (?) over Nick's concerns over Omega's well-being. These stories are really hard to tell because the subject of substance abuse and mental health is very delicate one, but they're doing a pretty good job.
The Road to TNT Episode 3
 Nyla Rose vs Riho
It's always odd to see wrestlers not in their wrestling gear or a merchandise item during interview and since Riho's look is so distinct, seeing her out of her gear is even more odd. However, I'm really rooting for her to win the women's championship, even though I think they're going to go with Nyla Rose.
Premiere Card
So, Tony Schiavone gave us a rundown of the card for October 2 and the matches are: Cody Rhodes vs Sammy Guevara, Nyla Rose vs Riho for the AEW Women's Championship, Chris Jericho and two mystery partners vs Kenny Omega and the Young Bucks, and MJF in singles competition against Ray Cutler.
MJF
I love that Schiavone didn't want to talk to MJF. MJF is a great heel, but I'm not sure if he's going to be the top heel, but he's annoying enough to get really good heat. I just hope it doesn't become a dangerous kind of heat, because it could because he's that annoying.
Tag Team Tournament
Bracket 1 will be: Young Bucks, Private Party, Lucha Party, and Jurassic Express
Bracket 2 will be: SCU, Best Friends, and Dark Order, who got a buy at All Out.
Final Thoughts: This was a really interesting week for All Elite Wrestling. We're heading into the homestretch for the television debut and the ducks are lining up without making everything look rushed. We've got the tag team tournament brackets sorted out, we've heard from one side of the Women's Championship title match in Riho, hopefully we'll hear from Nyla next week. We got something of an explanation about Arn Anderson's appearance in AEW, but not quite the one I was hoping to get. The story of Kenny Omega's meltdown is getting really interesting as is the feud between Britt Baker and Bea Priestley, which should make the series premiere an interesting one.
That's it for Tiffany's AEW Takes! Tune in Monday for Monday Night RAW Takes!