Chairshot Weekly Brainbuster: Matt's Power Rankings 10/5/19
Matt Davis debuts a whole new method of ranking talent, and forms his own Power Rankings.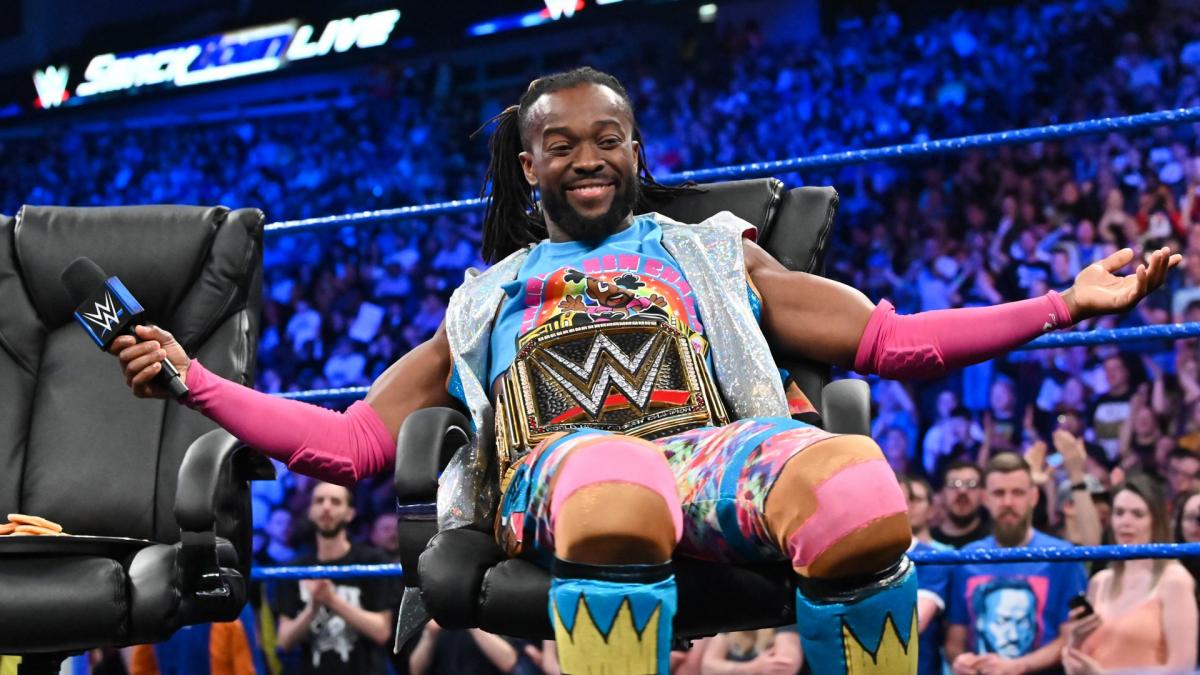 Matt Davis debuts a whole new method of ranking talent, and forms his own Power Rankings.
We are debuting a new theme for this article at the recommendation of our very own beloved Greg DeMarco- weekly Power Rankings. Now, I know what you're saying "But Greg already has a power rankings!". He does, but my rankings are based on an algorithm weighing a scientific comparison of strength of wins against different opponents, with PPV shows being worth more.
The algorithm I use is a basic ELO (H2H) formula, where each singles star, tag team, and six man trio are weighed for individual performance. If anyone is familiar with "ELO", my k-factor is 32 (which means the most gained or lost is 32 on a weekly show, with some added bonuses for wins on PPV). I began measuring the wins and losses in January 2018. Each week Greg and I will then compare our lists giving The Chairshot two different types of rankings!
Erick Rowan +19 [+1 Overall Score]
1) This weeks strongest performance was Erick Rowan's win over Daniel Bryan on the 9/24 edition of Smackdown Live. This was Rowan's second singles match since March 2019. Coming off his WWE Championship run, Bryan is featured in the top 25, giving Rowan a huge boost!
US Champion AJ Styles +18 [+17 Overall Score]
2) Surprisingly, AJ Styles successful title defense over Cedric Alexander on the 9/30 episode of RAW gave us our second biggest gain, where The Phenomenal One gained +18 in his victory! Coming into the match, Styles carried a negative score overall and was an underdog on paper which gave Alexander a 55.7% chance to win.
RAW Tag Team Champions "The Glorious Showoffs" +16 [+65 Overall Score]
3) The successful defense of the RAW Tag Team Championships where Ziggler & Roode (I want to call them The Glorious Showoffs) defeating Heavy Machinery, who came over from Smackdown Live. Otis & Tucker are the 5th highest ranking tag team in the company, so getting the title shot made a lot of sense. The Glorious Showoffs held a 51.4% advantage going in and gained +16 points. Even though Roode (-11 overall) and Ziggler (-76 overall) are not powerful single stars, clearly this tag team works as they climb up the tag rankings in their team infancy. Is a meeting with "The Viking Raiders" in their future?
Lacey Evans +14 [+34 Overall Score]
4) Lacey Evans picking up a quick win over Natalya in RAW scored our weekly fourth biggest gain. There wasn't much to this match, neither of these women had been doing much lately, but Lacey Evans does find herself as Becky Lynch's top contender after this win as the top rated non-Champion woman on RAW.
The Kabuki Warriors +13 [+23 Overall Score]
5) The Kabuki Warriors beat Fire & Desire on Smackdown Live netting an easy win against the punching bags of the women's tag division. The Kabuki Warriors make their intentions known as they are the third highest ranking women's team, trailing only Boss & Hug and the Womens Tag champions themselves. The Kabuki Warriors had the biggest expected win percentage of anyone on this list, with almost a 60% chance to win here.
As a whole, this was an interesting week, but none of the top leaders wrestled on either show, meaning it was overall a quiet week.
TOP 20:
WWE Champion Kofi Kingston 226 (-)
Universal Champion Seth Rollins 173 (-)
Roman Reigns 173 (-)
RAW Women's Champion Becky Lynch 167 (-)
SDL Women's Champion Bayley 166 (-)
Braun Strowman 126 (-)
The Viking Warriors 125 (+6)
Big E/Xavier Woods 119 (+9)
Brock Lesnar 108 (-)
Cruiserweight Champion Drew Gulak 92 (-)
Charlotte 83 (-)
Ricochet 82 (+9)
Aleister Black 77 (-)
RAW Tag Champions Ziggler/Roode 65 (+16)
Intercontinental Champion Nakamura 65 (+13)
Lucha House Party (trio) 65 (-)
Baron Corbin 65 (-)
SDL Tag Champions The Revival 50 (-)
Humberto Carrillo 47 (+15)
Tony Nese 44 (-)
Coming shortly, we WILL be adding NXT, NJPW, ROH, and iMPACT Wrestling to these lists, so stay tuned for those additions!