Cook's Top 5: Things NWA Power Needs To Do More Of
NWA Power got the attention of the internet last week, and Steve Cook is ready for more! More of what? Well, he has a Top 5 for that!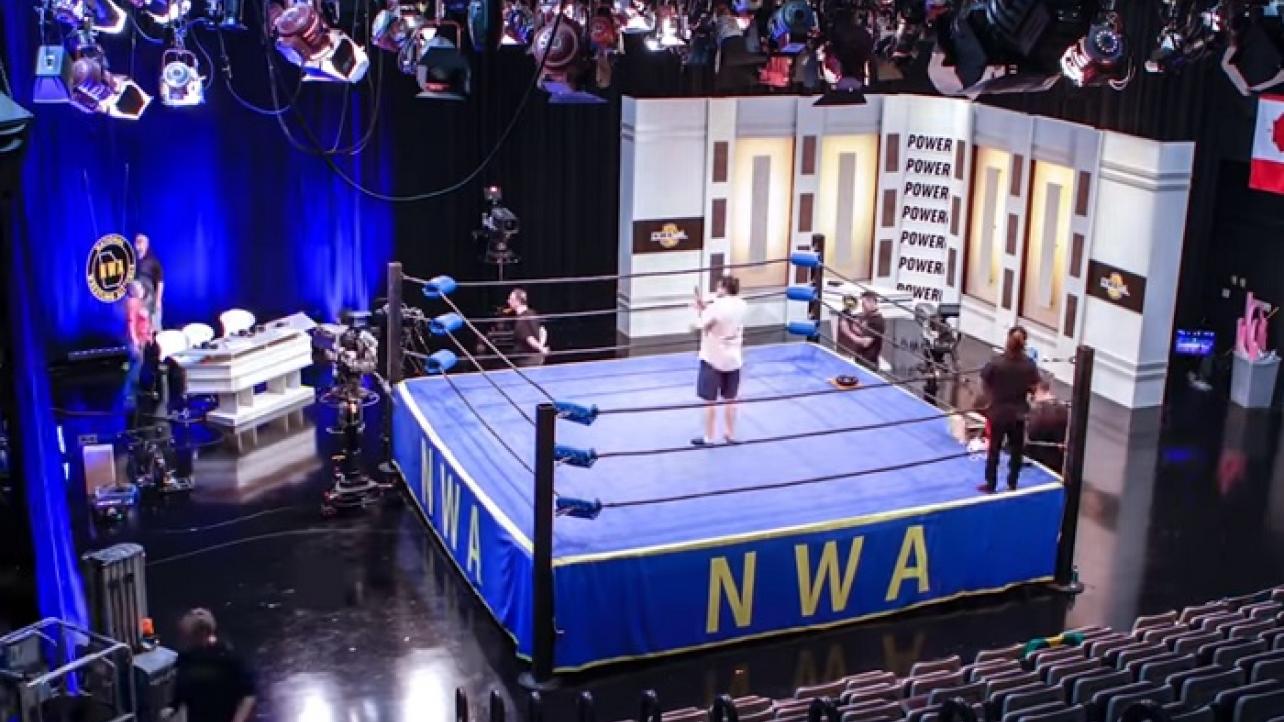 NWA Power got the attention of the internet last week, and Steve Cook is ready for more! More of what? Well, he has a Top 5 for that!
The Internet is seeing all kinds of new, fun wrestling come to the forefront here in the final months of 2019. Two YouTube-based shows turned heads last week with some impressive view numbers & some darn good content too. AEW's offering was expected to do well, but few were counting on the NWA's new studio show drawing the attention it did in its first week online.
Will that trend continue? We've all seen recently how TV ratings do really well in the first week of a new show/new network, then take a hit in the second week. Will the NWA be able to keep our attention in the weeks & months ahead? Here are five things I saw in Week 1 of Powerrr that we need to see more of in order for the NWA to find the success it's looking for.
5. That studio feel
I am 10 years old again.
Beautiful. #NWAPowerrr pic.twitter.com/vSLjIWl31l

— Jude Kilgour (@judekilgour) October 8, 2019
The NWA isn't the only wrestling federation producing wrestling in a studio these days. NXT is filmed every week at Full Sail University and has been taping shows there for several years now. To be honest though, Full Sail has never really re-created the feel of good ol' fashioned studio wrestling. It re-creates that WWE sanitized feel with a venue that doesn't do a whole lot to stand out from any other building out there.
The NWA has done their best to re-create the World Championship Wrestling studio from back in the day. We got flags hanging all over the place, people doing interviews at podiums & a set that looks like it's straight from the 1980s. We got Dokken music too, so it's a good vibe.
4. Motivated Vets
"When you come here to the NWA you've got men… Grown Men!"
– @TheEliDrake #NWAPowerrr

— NWA (@nwa) October 10, 2019
One of the criticisms I've seen online about NWA Powerrr is the prevalance of names one can recognize from other wrestling promotions. Guys like Eli Drake, James Storm, Homicide, Ken Anderson and others yet to appear aren't the freshest names out there. The last time we saw some of these guys, they weren't all that great. Why would the NWA waste their time on them now?
See, these guys aren't dumb. They can read & hear just like everybody else. They know public perception of their work, and some of them know that their last runs on TV could have been better. They're in the NWA to make things right & accomplish what they weren't able to do before. James Storm looked in much better shape than he did during his NXT run. Eli Drake looked as good as he ever has against Caleb Konley. Heck, the NWA Champion is doing his best to prove people wrong about his talent based off his TNA run.
I, for one, am willing to have my mind changed.
3. Nick Aldis & Kamille
"Save your clickbait…"@RealNickAldis #NWAPowerrr

— NWA (@nwa) October 10, 2019
Nick Aldis is a guy I've had to re-think since he took on the role of NWA Worlds Champion. I was never terribly impressed with him in TNA, he just seemed like another guy with a body, a mediocre skillset & not much of a personality. During his time in NWA, he's grown into a more complete performer and seems like as good a choice as any to carry the title during this time period.
He had Austin Idol by his side early on in his title reign, but I think most of us will agree that Kamille is a big upgrade in the ringside second department. She has the look of a star and from all accounts isn't afraid to throw down either. She took a heck of a bump off an inadvertant clothesline from Aldis on the floor, and neither Aldis or Kamille had much of anything to say about it afterward. It'll be interesting to see if that gets played up on in the future…in any event, my eye will definitely be on Kamille.
2. The Story of Tim Storm
When Billy Corgan purchased the National Wrestling Alliance back in 2017, Tim Storm was the random guy from Texas that had managed to win the Worlds Championship & become the oldest champion of all time at 51 years old. After a series of YouTube videos that introduced us to Storm & his background, fans were invested in the man and wanted to see him succeed.
Due to Storm's loss on NWA Powerrr, he will no longer be allowed to challenge for the Worlds Championship. Hopefully this won't be the last we see of Tim Storm in the NWA, as there's still the matter of the rest of his career to settle. At 53 he probably doesn't have much time left in the ring…but then again he looks to be in pretty good shape so maybe he does? In any event, Storm is the first guy that the new NWA can claim to have made a star.
1. Eddie Kingston Promos
If you give Eddie Kingston a microphone, you have my attention. He's been one of the most underrated talkers in pro wrestling for years & years now. Eddie has been his own worst enemy over the years, and he's been the main obstacle in the way of his gaining a top spot in one of the major promotions. None of that matters here towards the end of 2019, as he & Homicide are back together in the NWA and raising the type of hell that you would expect.
Kingston teased retirement at the end of this year "unless something crazy happens". Fortunately, crazy things have happened & the War King is here to stay until further notice. Great news for NWA Powerrr.
King's WrestleMania Rewind: Charlotte Flair vs. Asuka from WrestleMania 34
Chris king is back with one of the most underrated matches in WrestleMania history–Charlotte Flair vs. Asuka!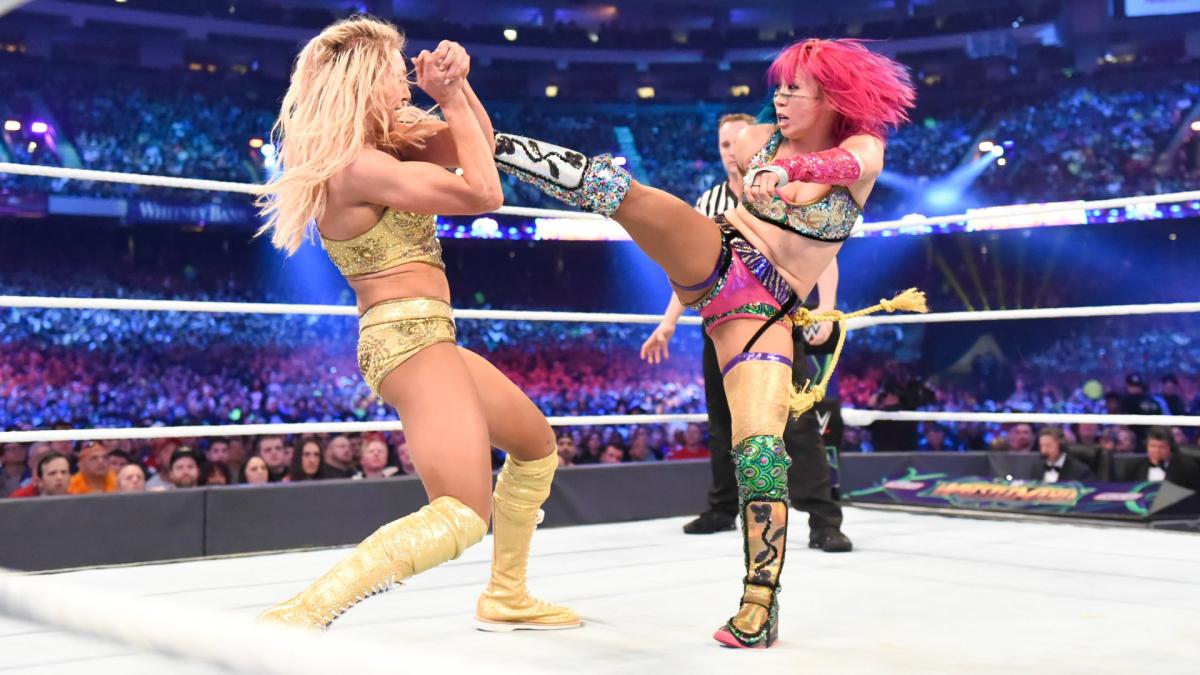 Chris king is back with one of the most underrated matches in WrestleMania history–Charlotte Flair vs. Asuka!
We look back at Charlotte Flair vs. Asuka at WWE WrestleMania 34. 'The Empress of Tomorrow' put her unprecedented and historic undefeated streak of 914 days on the line against 'The Queen's' SmackDown Women's Championship.
For years, this was considered a dream match while Asuka dominated the roster in NXT, while Flair won numerous championships on the main roster on both Raw and SmackDown. The Empress made her long-awaited debut on the September 11th episode of Raw and began to tear through the competition.
Asuka outlasted all twenty-nine other women in the historic first-ever Women's Royal Rumble match to challenge for the title of her choosing. At Fastlane, she made her choice.
The WWE Universe was so excited for this match myself included. Both superstars delivered a fantastic performance on the Grandest Stage of Them All executing counter after counter. Asuka showed off some nasty-looking kicks to her opponent, and Flair hit a thunderous Spanish Fly off the top rope. Flair was seconds away from defeat at the hands of The Empress but she locked in Figure Eight and Asuka was forced to tap out.
I can't even begin to explain how shocked I was at this outcome, as nearly everyone expected The Empress to continue her undefeated streak and walk away with the women's title. This controversial decision was the downfall of Asuka's momentum. She would ultimately win the SmackDown Women's Championship at the 2018 TLC pay-per-view in the triple-threat ladder match.
Fast forward to this year when Asuka has recently returned with her Japanese-inspired persona Kana. Kana is dangerous and ruthless and is heading into a championship with Bianca Belair at WrestleMania 39. The Empress has regained all her momentum and is highly favored to walk away with the Raw Women's Championship. Let's hope that Asuka and Belair can tear the house down and deliver an A+ grade match both women are fully capable of.
King: Dominik Mysterio Needs To Do This At WrestleMania
Chris King is here with what WWE should do with Dominik Mysterio at WrestleMania in his long-awaited match against his father Rey Mysterio Jr.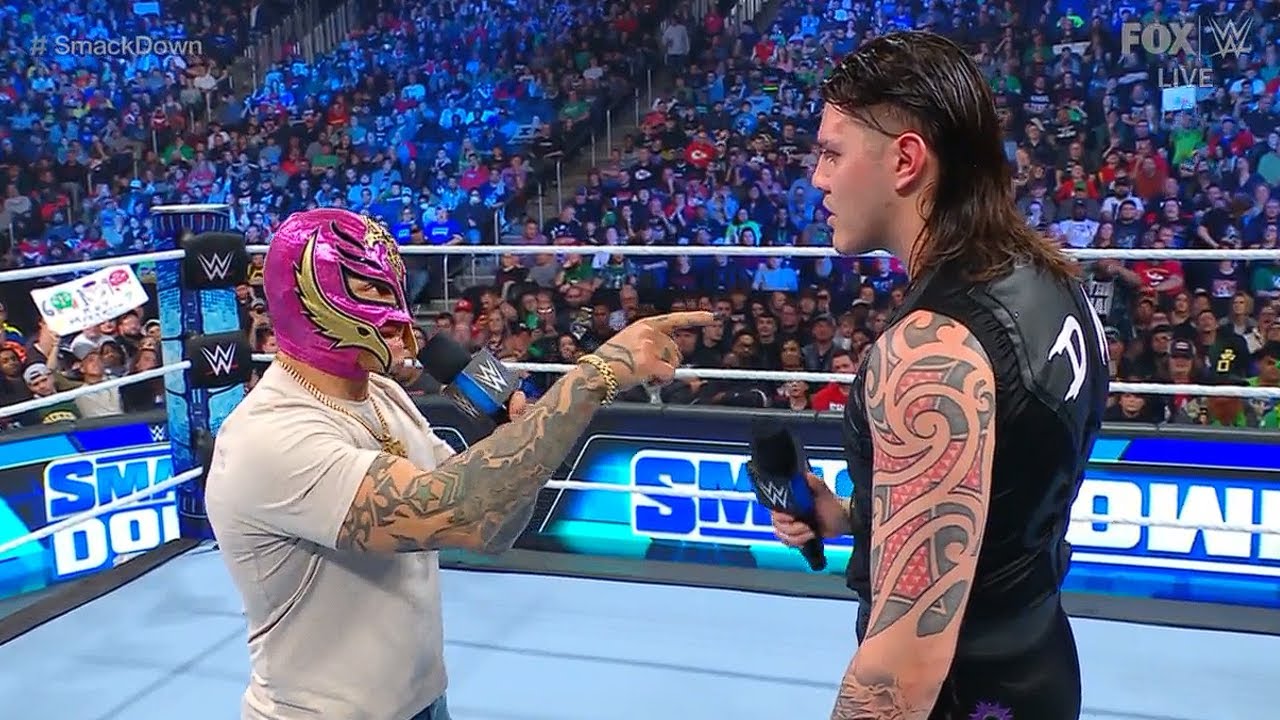 Chris King is here with what WWE should do with Dominik Mysterio at WrestleMania in his long-awaited match against his father Rey Mysterio Jr. 
On this week's episode of Friday Night SmackDown, Rey Mysterio finally snapped and beat some sense into his disrespectful punk-ass kid Dominik. The member of the Judgement Day came out to push his father again for a match on the Grandest Stage of Them All, this time with his mother and sister at ringside. The ungrateful punk told his mom to "Shut Up," as a father even I wanted to jump through the screen and whoop his ass.
Back in October of last year, Mysterio made the emotional decision to possibly quit the company but, instead, Triple H persuaded the Lucha libre superstar to move over to SmackDown to avoid his son. This came after Dominik shockingly turned on his father at Clash at the Castle. Mysterio did everything he could to refuse his despicable son's challenge for Mania but, a man can only be pushed so far. Mysterio will be inducted into the 2023 WWE Hall of Fame and I expect Dominik to embarrass his father during his speech to further this personal feud.
Yes, the WWE Universe hates Dominik and wants to see him get the ever-loving crap kicked out of him but, this feud is missing a special ingredient to capitalize on the biggest heat possible. Throughout this feud, Dominik has made mention of the legendary Eddie Guerrero on several occasions going back to the "iconic" 2005 feud.
I know WWE might not want to go this route but, Dominik MUST come out to Eddie Guerrero's theme at Mania. The disrespectful punk needs to come out in a lowrider to garner nuclear heat. It doesn't matter if The Judgement Day comes out and causes interference for Dominik to get the win, all that matters is that both superstars get the biggest payoff of this nearly year-long feud. Just imagine the Roman Reigns heat after he defeated The Undertaker and multiply that by ten. Dominik portrays the perfect heel and he truly is the missing ingredient that The Judgement Day needed to grow and evolve into a top faction.