Tiffany's AEW YouTube Takes: Show-stealing in Steel City
Tiffany is here with your takes for AEW as we head to the next episode of Dynamite!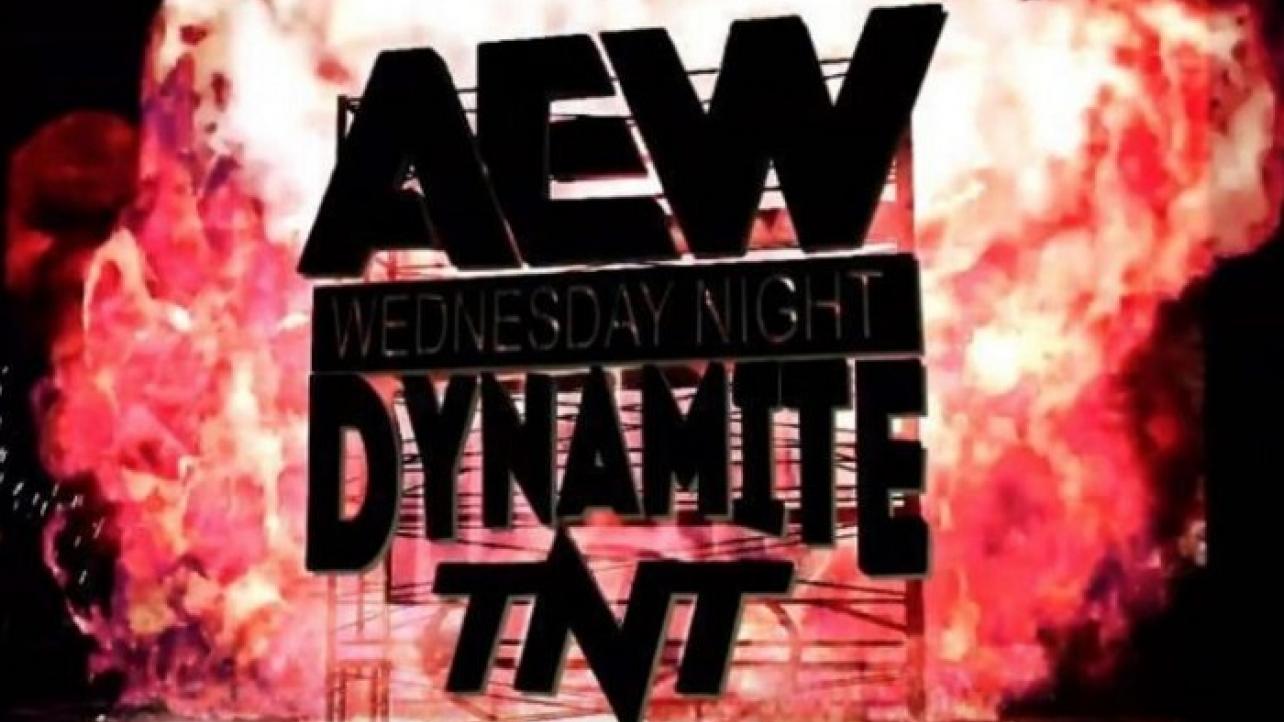 Tiffany is here with your takes for AEW as we head to the next episode of Dynamite!
Promos
Kip Sabian
Okay, so I wasn't aware of there being a challenge laid down, but Kip Sabian has taken it on, regardless. He and the Hybrid 2 will be taking Kenny Omega and the Young Bucks on Dynamite on Wednesday. I was not aware that Sabian was British, so the accent was a treat. Apparently, this all stems from Sabian feeling he should have a better spot in AEW, so he's going to beat one of the Elite to prove it. Good luck with that, dude.
Being the Elite 175 – Get Your Freak On 
I like the respect between the Bucks and Private Party. Not big on magic tricks.
Even Private Party isn't sure what the fuck happened or how they ended up with an MJF scarf. If Nick turns heel, I guess he'd be a version of Toru Yano.
Dynamite – 10-23-19
Kazarian seems like such a douche.
Love DDP being part of AEW. Dude's got a GREAT mind for the business that AEW could really use.
Did Leva Bates just cut the line on Peter?
Mox sighting! I'd know that booty anywhere.
LOVED Bucks vs Best Friends.
Bucks have gotten their edge back, yay!
Orange Cassidy is a human barbituate.
Cassidy hurt his thumb. The world weeps.
Hangman!
Cody wanting to know what's up with Page.
I love that the Elite are trying to stay a team even with all the pressure of being a promotion.
Cody in a suit =HOT!
Yeah, Elite's got issues.
Peter Avalon is okay, Leva Bates…not so much. She's super annoying. She actually reminds me of my RL boss.
MOX!!
Mox got screwed. The match could've been won before the time limit. Mox is justified in kicking that ref's ass.
So we're throwing table pieces at the crowd?
Oh, poor Matt. His heel turn will be magnificent.
Are they going to strip Matt to his jock strap? That would certainly be a hit.
Okay, at least Matt gets SOMETHING for all this, he gets to throw that crap to the crowd!
Oh, Cutler getting into the act too.
Okay, Nick is obnoxious and not in a cute way.
Cody won't part with his watch for this crowd, he'll just give them his tie. I like that.
Whoops, that tie was a gift from MJF. The betrayal will happen at Full Gear.
I'm curious to see just what happened on AEW Dark that necessitated that segment, because that was wild.
AEW Dark – Steel The Show
Dustin Rhodes and Sonny Kiss vs Peter Avalon (with Leva Bates) and QT Marshall
Okay, the shushing is SUPER fucking annoying.
I'm still not sure what to think of Sonny Kiss, but pairing him with Dustin Rhodes is genius. Only thing better would've been Goldust, but that can't happen.
Kiss using Avalon as a seat to read a book is hilarious.
IDK why but it looked like Rhodes was cheering the double team instead of complaining about it.
Reverse chinlock while the opponent is in a split position should be a submission move. Ouch.
Marshall has quite a right hook on him.
Rhodes still performs on such a high level for a man his age.
Rhodes and Kiss win and everyone is happy…except the heels.
Penelope Ford vs Sadie Gibbs vs Allie vs Emi Sakura
Ford being from Philadelphia got her BOOED in Pittsburgh!
Do none of these women have their own music yet? Gibbs' music sounds like Ford's. Well, Allie has her own music.
Four Way Greco-Roman Knuckle lock/test of strength is new.
Allie's fighting everyone, Gibbs is just standing there.
Sakura seems harmless, but that chop was NASTY.
I don't think you're supposed to dance with the refs.
Of all four of these women, I like Gibbs and Sakura the most as far as in-ring skill.
Penelope Ford going for two submissions at once was cool.
Ford and Gibbs work together until it's time for a pinfall, then shit's on.
I'm not sure if Allie's punches are that bad by accident or design.
This match isn't the best, but they're going for moves and pinfall situations that I haven't seen too often.
Sakura gets the win. Good match overall.
Undesirable to Undeniable – MJF
These two doing the bro thing is getting on my nerves.
Love Friedman owning being Jewish.
It's sad that anti-semitism is still going on and kids are doing that.
Not thrilled that MJF is happy that the kid that bullied him has fucked up his own life.
He's still annoying.
10-30-19 Dynamite Card
Sammy Guevara vs Hangman Page
Elite vs Kip Sabian and Hybrid 2
Jon Moxley in Action
Contract Signing for Jericho vs Cody
Tag Team Championship Tournament Finals
Looking at this schedule, I wonder if they'll be shooting a Christmas Day show while they're in Texas.
Darby Allin vs Jimmy Havoc vs Jack Evans
I hate Triple Threats that have nothing at stake.
Not sure why Evans is in this unless they didn't want to do Havok vs Allin again.
I didn't know this was falls count anywhere.
I love Aubrey Edwards!
This match isn't terrible, but it feels very random.
Evans and Allin working together to take out Havoc is cool.
Not a fan of piledrivers. Or chairshots to the head, even though Evans clearly batted that one away.
Ouch. My sympathies to Havoc's back.
I'm not sure how Evans isn't dead after a piledriver off the top rope through a table, but he's moving around.
Allin picks the bones and gets the win, so keeps his momentum.
That's it for Tiffany's AEW YouTube Takes! Tune in tomorrow for Dynamite!