NOAH WEEKLY NEWSLETTER VOL.60 ~ 8TH DECEMBER 2019
We get some clarity on what NOAH's January 4th and 5th shows will look like. Hisame breaks it all down!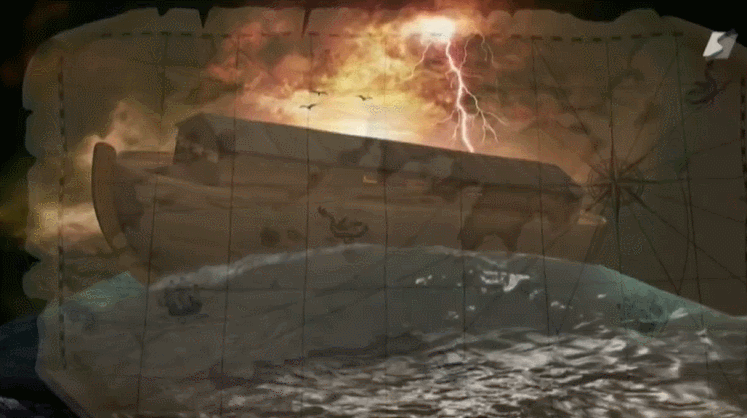 We get some clarity on what NOAH's January 4th and 5th shows will look like. Hisame breaks it all down!
THIS WEEK IN NOAH
It's been a long one, five events in seven days as they moved up into Japan's north and more to come next week as they start to move back down south to the Tokyo region. No wonder pretty much everyone was mentioning about Monday 9th December being a day off, but let's start from the beginning.
Please note that the further out in the snowy northern countryside that NOAH went, it became difficult to get information on some events, so if you click on a recap link, you may find very little other than results.
RATELS & STINGER 
Despite the loss to STINGER at Korakuen Hall on 3rd December when Tadasuke was pinned by Atsushi Kotoge, Daisuke Harada said that the most important thing was supporting HAYATA. Over the next few days, HAYATA was going to need a lot of support, considering what happened next.
HAYATA defended the GHC Junior Heavyweight against Chris Ridgeway (who has wound him up like no one else ever has) at Korakuen Hall in a brutal match, where HAYATA was basically bent into positions that joints in the human body are not meant to be bent into. Eventually, HAYATA won with the Headache, but then the one person every junior fears will challenge them, challenged.
Yoshinari Ogawa challenged for the title.
After RATELS had been attacked by STINGER, Ogawa grabbed the microphone and said "HAYATA, next is me!". Title match has been set for Korakuen Hall on 4th January 2020.
In Sendai, the match between RATELS and STINGER went to a referee stop as Yoshinari Ogawa refused to let go of HAYATA, who he had in an ankle lock. Ogawa warned HAYATA afterwards that he was facing "days of pain" before he left the ring.
RATELS became increasingly more protective and concerned for HAYATA over the next couple of days, with Daisuke Harada throwing in the towel for him in Hachinohe, and YO-HEY and Harada standing protectively in front of him in Mutsu, afterwards he was helped out by Tadasuke and Daisuke Harada, with YO-HEY wearing his now habitual look of concern.
Yoshinari Ogawa, true to form, sees the situation as funny, but interestingly Atsushi Kotoge does not seem to share in STINGERS joy, and has said that it is hard not to pity HAYATA in all of this.
TAKASHI SUGIURA VS MASA KITAMIYA
Takashi Sugiura had gotten over his first defense being so rudely interrupted by Masa Kitamiya, and he drove him into the ground at Korakuen, brawling with him using some vicious elbows and kicks outside the ring. Sugiura fired the first shot in their feud by getting the win over Kitamiya with the dreaded front neck choke lock, which caused the referee to stop the match after 21 minutes and 35 seconds. Afterwards as the Sugiura Army (Kazuyuki Fujita & Hideki Suzuki) celebrated in the ring, and Kongoh (who they had very much dominated) limped off, Sugiura warned Masa Kitamiya to go and train.
Sendai might only have been forty-eight hours after Korakuen, but Masa Kitamiya came to the ring looking even more like Masa Saito than usual (fans said he was approaching in size), and he and Sugiura tore into each other, but neither got the win over each other.
KATSUHIKO NAKAJIMA & GO SHIOZAKI
Go Shiozaki and Katsuhiko Nakajima held their long awaited singles match to celebrate their fifteen years in wrestling. Both of them pulled everything out they had, with Nakajima even doing a Canadian Destroyer, and Shiozaki getting the win with a moonsault (a move he rarely uses, and a tribute to his teacher Kenta Kobashi, who was sitting at ringside), which had been preceded by a brutal Gowan Lariat.
Katsuhiko Nakajima has said that he would like for AXIZ to do their own produce, and break with tradition by having a GHC Heavyweight title match there. Despite what Hideki Suzuki has said about challenging Shiozaki for the title should he win it, it will most likely be Nakajima who challenges first.
GO SHIOZAKI VS KAITO KIYOMIYA (AND AKITOSHI SAITO)
Although he said he didn't plan to challenge, everyone knew that the winner of the match would, and Go Shiozaki called Kaito Kiyomiya to the ring where he challenged him for the GHC Heavyweight title. Match has been set for 4th January 2020 at Korakuen Hall, NOAH's first event for the 20th anniversary year. They both swore to make it the best match in not just Japan, but in the world also.
Their first pre-match took place in Sendai on the 5th December, with Shiozaki giving Kiyomiya a long hard stare as he got into the ring. The match, however, was won by Kiyomiya using the Tiger Suplex on Hitoshi Kumano. Go Shiozaki left the ring with a thin smile as Kiyomiya said that he would take "the leading role in NOAH's 20th year". A comment that Shiozaki did not appreciate.
Shiozaki was sidetracked in Yamagata by the issue of Akitoshi Saito's "Anti Wrestler's Alliance". No one really seems to know what its about, but I gather its about not toeing the company line, and fighting with a freedom of expression that is not subject to rules. Whatever it is about (and the name does not translate well), Go Shiozaki, as head of the NOAH Wrestler's Association, is not amused by it, and has vowed to put a stop to it. This is not something Katsuhiko Nakajima is seemingly interested in.
Kiyomiya was the main focus again in Hachinohe, and things got heated between them. At the end of the match they had to be separated, with Shiozaki leaning on the ropes and telling Kiyomiya, "I will show you the real NOAH!"
Event recaps & post match promos
Monday 3rd December: Korakuen Hall (Post match promos)
Thursday 5th December: Sendai PIT (Post match promos)
Friday 6th December: Yamagata International Exchange Plaza (Post match promos)
Saturday 7th December: Hachinohe Seagull View Hotel Gymnasium (Post match promos)
Sunday 8th December: Mutsu Grand Hotel
ELSEWHERE ON THE ROSTER
Dragon Bane and older brother (biological) made their NOAH debut at Korakuen Hall on the first night of tour on December 3rd. They audience were mesmerized by them. Words used to describe their match were "brilliant" and "beautiful". The official NOAH GHC Twitter kept playing clips long after the match had ended.
Yoshiki Inamura and Kaito Kiyomiya had a rare singles match in Yamagata. Naturally, it was none title. Inamura gave as good as he got, but ultimately tapped out to the Stretch Face Plum.
Junta Miyawaki is still trying to get his first singles win over one of his seniors, he hasn't had much luck on this tour, facing obstacles such as Minoru Tanaka and Kotaro Suzuki to name a few.
ELSEWHERE IN NOAH
~ Atsushi Kotoge admired the dragon wing cloak that Dragon Bane wore to the ring.
~ Akitoshi Saito has hinted that he wants Hitoshi Kumano to join "The Anti-Wrestlers Alliance" (who have also debuted new music)
~ Tokyo Sports called Chris Ridgeway the "British joint demon". Ridgeway has vowed to fulfil his goal of being the first British GHC Junior Heavyweight Champion.
~ Kenoh's paranoia reared its head when he saw a picture of Naomichi Marufuji, Takashi Sugiura and Kaito Kiyomiya out socialising, and immediately decided they were plotting against him by saying that he wasn't scared of anything, and that Masa Kitamiya would take the title from Sugiura.
~ Shuhei Taniguchi has got a painful swelling on his ear. Takashi Sugiura has offered to elbow him in it.
~ The temperature dropped to 1°c at Hachinohe, and NOAH bought in a heather to try and warm the venue up.
PRODUCE NEWS
Kongoh have announced the full card for their produce on the 14th December at ShinKiba 1st Ring.
Yoshiki Inamura vs Daisuke Harada
Kongoh (Kenoh & Masa Kitamiya) vs The Anti Wrestlers Alliance (Akitoshi Saito & Masao Inoue)
XX (Unknown junior wrestlers, TBA) vs Junta Miyawaki & Seiya Morohashi
Kongoh (Kenoh, Masa Kitamiya & Yoshiki Inamura) vs Kaito Kiyomiya, Takashi Sugiura & Go Shiozaki
(The two unknown wrestlers will appear at Global Junior League in January 2020. Kenoh says they share the beliefs of Kongoh).
The Sugiura Army have also announced the full card for their produce
Kaito Kiyomiya & Junta Miyawaki vs AXIZ (Go Shiozaki & Katsuhiko Nakajima)
RATELS Special 4way Survivor Match: HAYATA vs YO-HEY vs Tadasuke vs Daisuke Harada
Hajime Ohara 15th debut anniversary match: Hajime Ohara, Ultimo Dragon* & Shiro Koshinaka vs NOSAWA Rongai, MAZADA & FUJITA
(Ultimo Dragon was Hajime Ohara's teacher)
Naomichi Marufuji vs El Hijo de Dr Wagner Junior
BATTLE OF THE TOUGHEST: Takashi Sugiura & Kazushi Sakuraba vs Kazuyuki Fujita & Hideki Suzuki
Although Kinya Okada is not on the card, I would imagine he will be on the show as a second.
NEWS
NOAH PARTNER WITH IWGR MEXICO
On 5th December 2019, Pro Wrestling NOAH announced they have partnered with IWRG Mexico, the promotion that Dragon Bain and brother El Hijo de Canis Lupus belong to. They will be exchanging talent in the future.
DOUG WILLIAMS RETURNS
Golden era wrestler, Doug Williams, will return to NOAH to appear at their big Korakuen Hall show on January 4th where he will team with Chris Ridgeway against Naomichi Marufuji and Minoru Tanaka on the 4th January 2020 at Korakuen Hall.
GLOBAL JUNIOR LEAGUE 2020
Global Junior League 2020 will undergo a change and instead of being divided into two blocks, the sixteen competing wrestlers will be divided into four blocks of four people – blocks A, B, C & D. The blocks have not been announced yet (and STINGER are hoping that they all get put together), but the competitors have been announced as;
HAYATA
Daisuke Harada
YO-HEY
Tadasuke
Yoshinari Ogawa
Kotaro Suzuki
Atsushi Kotoge
Chris Ridgeway
Minoru Tanaka
Hi69
Hajime Ohara
NOSAWA Rongai
Hitoshi Kumano
Junta Miyawaki
… and two to be announced (it is hoped that they might be either Dragon Bain, El Hijo de Canis Lupus or Sonico.
CURRENT CHAMPIONS
*This chronology will only be maintained for NOAH wrestlers.
THIS WEEK IN NOAH
Monday 9th December, Samurai TV 11pm JST: Naomichi Marufuji on "Archives of Wrestling"
Tuesday 10th December: Morioka Gymnasium (18:30 JST)
Wednesday 11th December: Akira Terrsa (18:30 JST)
Thursday 12th December: Aomori City Hamanasu Kaikan (18:30)
Friday 13th December: Hi69 (38)
Saturday 14th December: Kongoh Produce (ShinKiba 1st Ring, Tokyo, 6pm)
Sunday 15th December: Naomichi Marufuji in DragonGate
Sunday 15th December: Katsuhiko Nakajima & Kaito Kiyomiya at W-1 Press Conference
BROADCASTS
4th January 2020 show will be broadcast on 13th January at 11.59pm JST on G+
NOAH have not announced any further dates or live streams (although it is hoped that as they streamed the RATELS produce, they will stream the Sugiura Army and Kongoh produce shows, although it would add fuel to the whole Kongoh vs LIDET situation if they did not stream Kongoh's).
LINKS
"I will never forgive" Shiozaki's determination to fight with Fujita over The Beast's Remarks
"There has been a rivalry for 15 years" Go Shiozaki, Katsuhiko Nakajima, and thoughts on the Noah tag championship showdown
Shiozaki wins a fierce battle with Nakajima, what is "Beyond this point"?
PICTURE CREDIT: Noah GHC, PKDX