NXT Minus 6: You Suck And You Should Quit
Bradley Jay recaps NXT Takeover: Portland in true Minus 6 style with his awards for the show!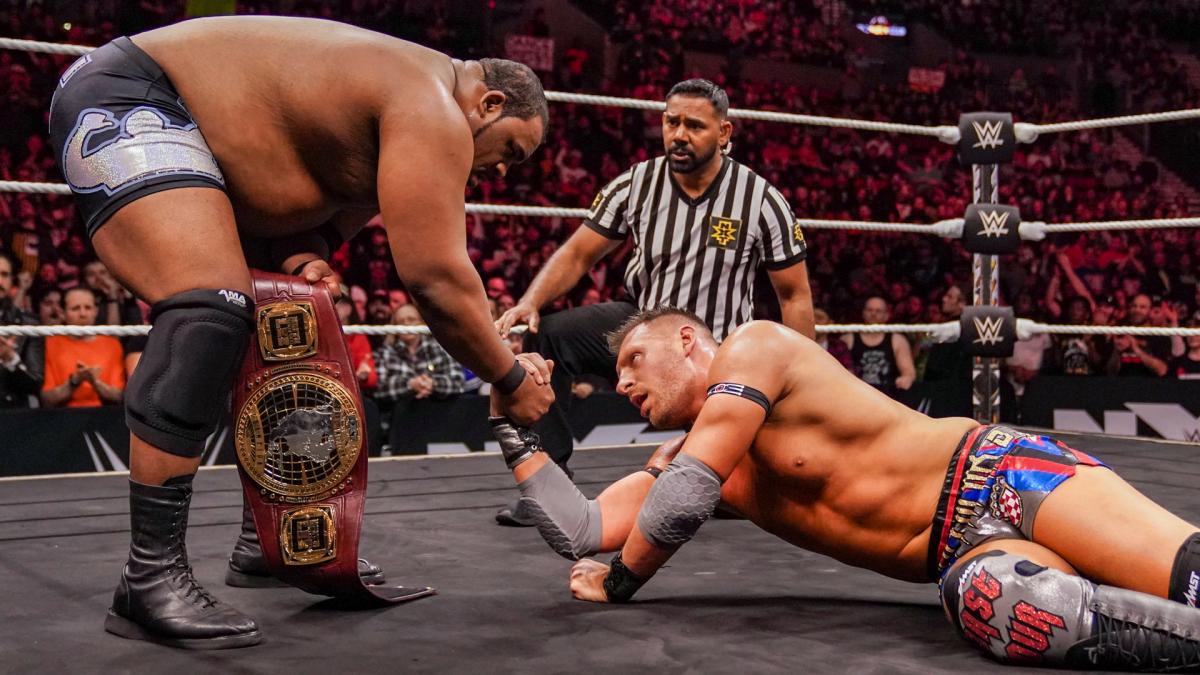 Bradley Jay recaps NXT Takeover: Portland in true Minus 6 style with his awards for the show!
Instead of the usual recap, I'm giving out some awards from Takeover: Portland.
6. Best Match/Worst Ending Award: Tegan Nox versus Dakota Kai
I was loving this match. Kai jumping Nox before the it started. The intensity. The brutality. Nox's backstory. Her range of emotions. It was creeping into 5 star territory. Then…that ending. Nox could have had her redemption moment and THEN the beatdown that took every bit of steam out of the crowd. I'm not knocking Raquel Gonzalez. I like what I've seen of her, but this was possibly the worst possible way to reintroduce her to NXT.
5. The You Suck and You Should Quit Award: Nigel McGuinness
The story was Tommaso Ciampa's NECK. The career threatening NECK injury. Losing Goldie. Reunited with Goldie. He takes a brutal shot against the announce table. He sells the NECK injury. Mauro Ranallo sells the NECK injury. He's worried for Ciampa's career. Worried about Ciampa's family. Then Nigel McGuinness points out that Ciampa actually landed on his upper back. He completely blows the story and hangs Ranallo out to dry. Straight up doo doo. 
4. The Match That Was Better Than It Should Have Been Award: Rhea Ripley versus Bianca Belair
I'm apparently in a very small minority, but I'm not a Ripley fan. She's average in ring, more of a character than a wrestler. That said, I enjoyed this match more than I thought I would. Thanks to the Charlotte involvement, we all knew Ripley was winning, so no real drama. Kudos to both women for turning a rotten situation into an enjoyable match.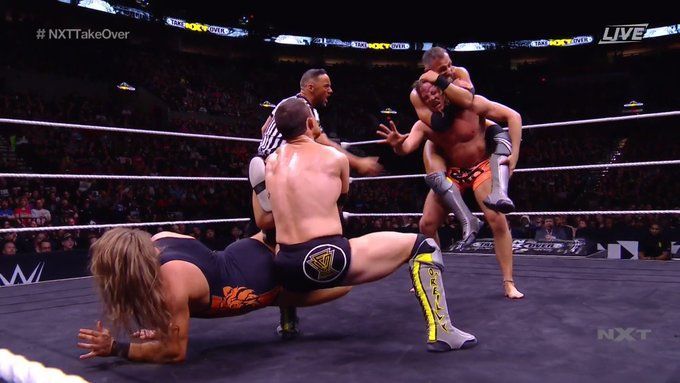 3. The Match of the Night: Undisputed Era versus the Broserweights
Everything on this card was excellent, but this match was more consistently scintillating than anything else. The missteps by Riddle & Dunne had me believing the UE was going to retain. This match also gave us another award…

2. Best Match Within A Match: Matt Riddle verus Kyle O'Reilly
The interaction with these 2 was phenomenal. They're both so smooth and can throw in elements of MMA effortlessly. I want to see them square up in a singles match. And with all due respect to David Starr, I believe my favorite wrestler's favorite wrestler is O'Reilly. He is consistently the best part of any match he is in and deserving of every drop of praise.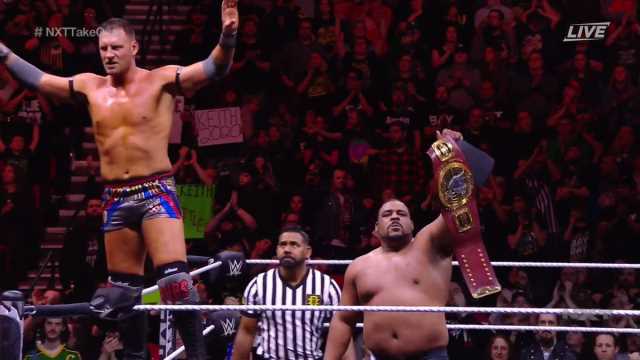 1. Moment Of The Night: Keith Lee versus Dominik Dijakovic
These guys simply cannot disappoint. They are my Ric Flair versus Ricky Steamboat. After the match, Lee didn't have to help Dijakovic up. He didn't have to help him climb the ropes so the crowd could cheer for him. But he did, because wrestling is real, and I believe Lee respects Dijakovic as much as he showed us Sunday night. Maybe more. Mr. Lee, you are everything that is good about professional wrestling. Thank you.

Match Grades:
Tegan Nox versus Dakota Kai: 4 stars, would have been higher with a better finish

Rhea Ripley versus Bianca Belair: 4.25 stars

Finn Balor versus Johnny Gargano: 4.5 stars

Adam Cole versus Tommaso Ciampa: 4.5 stars, would have been higher with a better finish

Keith Lee versus Dominick Dijakovic 4.8 stars

Undisputed Era versus The Broserweights: 4.8 stars