Cook's Top 5: Reasons People Joined RETRIBUTION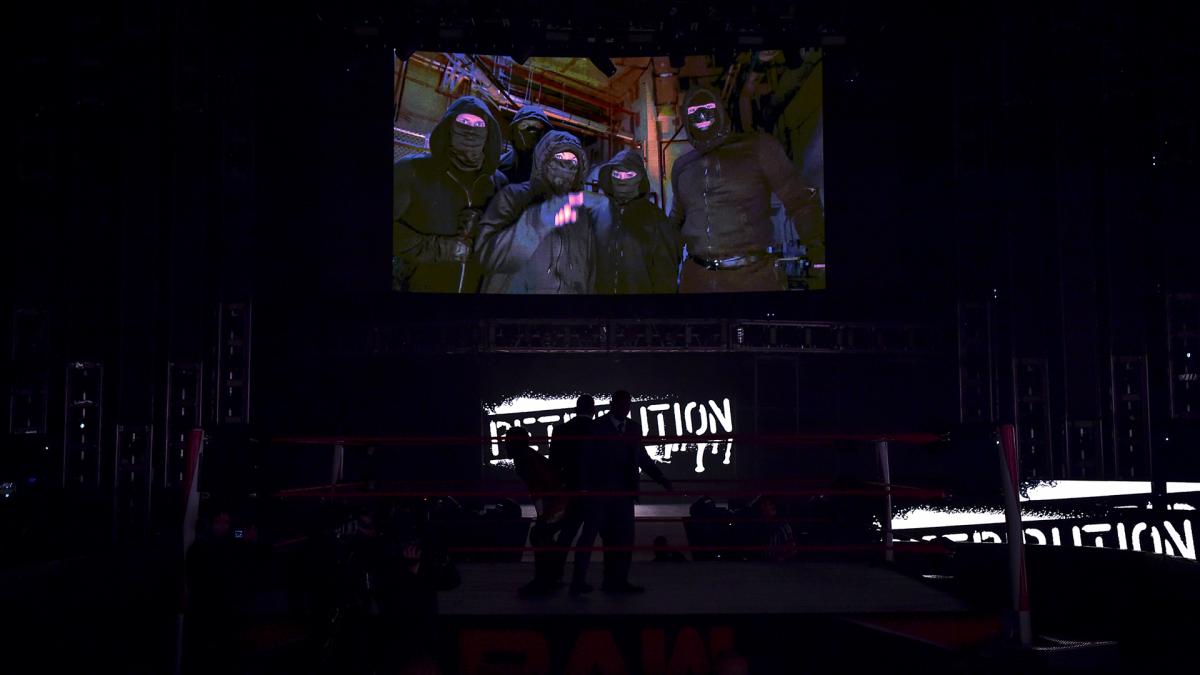 SPOILER ALERT: This column is going to contain discussion of people rumored to be part of RETRIBUTION, the group trying to disrupt Monday Night Raw on a weekly basis. If this is something you don't wish to hear, go ahead and click that "Back" button now. If you're interested, keep reading…
So the word's out on some of these Retribution members. Some are pretty obvious based off their speaking patterns & look. We don't know when or if they'll actually be revealed, and many people wonder if WWE knows the answers to those questions either. They might never be revealed, or maybe they will next week. That's part of the fun of the thing.
Something I keep seeing pop up online is folks questioning why these rumored names would have a beef with WWE. I think this is a by-product of people being conditioned to support the large corporations in 2020. See, back in my day, fans were likely to root for people raging against the machine. They loved seeing Stone Cold give Vinnie Mac a Stunner and make his boss's life a living hell. Here in 2020, we root for the company against the oppressed workers, and deny any notion that the workers could possibly have reasons to complain about their employer. They're employed, right? Isn't that all that matters?
Nope.
All five of the rumored names have reason to take up arms against WWE. Let's break them down one by one.
5. Shane Thorne
Thorne became known as a tag team wrestler in his pre-WWE days. Successful tag team stints in Japan & Australia. He had a knack for forming mighty tag teams, and could surely do the same in WWE. One problem: WWE kept getting rid of his tag team partners. Nick Miller wanted to go back to his family in Australia rather than deal with life in WWE. Then Thorne started teaming up with another of his old Aussie friends, Brendan Vink. They got some run on Raw, looking like they were going to be associates with MVP's Hurt Business. Instead, they randomly got sent back to NXT, and haven't done a darn thing since.
How can Thorne get any momentum going if WWE keeps shooting it in the foot? Is it any wonder why he would want to bring WWE to its knees?
4. Mercedes Martinez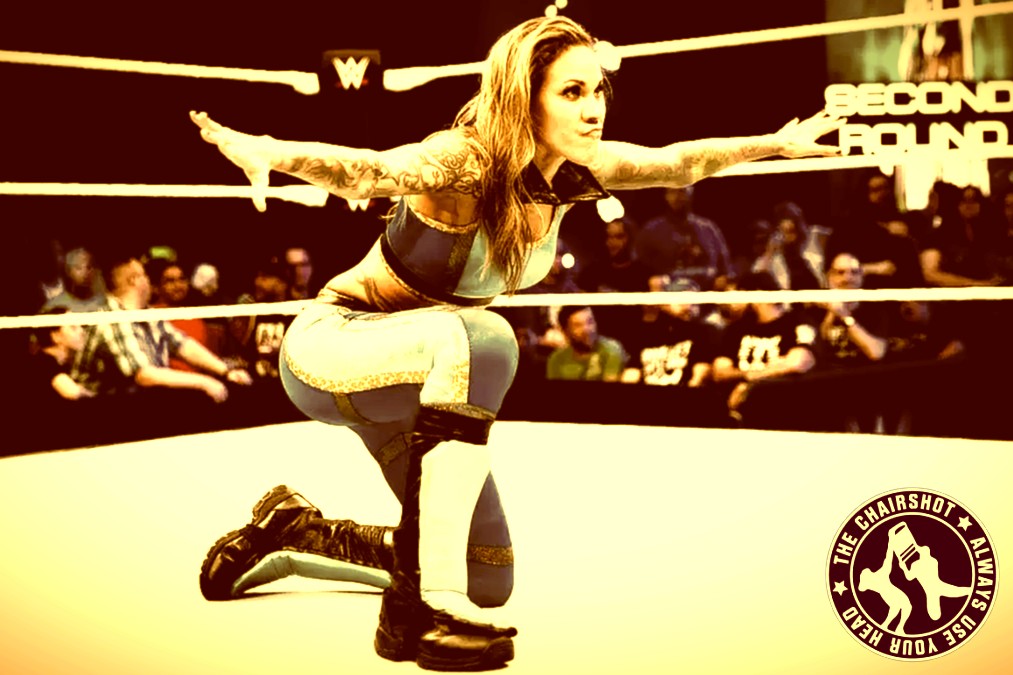 17 years. Mercedes Martinez spent 17 years in the indies, scratching & clawing her way to WWE. She's been on knowledgeable fans radars for a long time, but 17 years is how long it took WWE to use her in the Mae Young Classic. It took them a couple of years after that to actually sign her. If you're Mercedes, you're wondering why WWE didn't sign her when she was young.
Then, you're wondering why WWE sent you to NXT. As long as you've been in the ring, they're sending you to training camp? Then their big spot for you is with that goofball Robert Stone? It's no wonder why Martinez hooked up with this anti-WWE faction. Just complete and utter disrespect towards one of wrestling's most accomplished women of this century.
3. Dio Maddin
Dio started out as a wrestler at the PC. Then WWE wanted him to announce. Gave him a big spot on Raw. Where did that get Dio? On the business end of a Brock Leaner beat down, then booted off TV and sent back to the PC.
I know if WWE set me up to get my ass kicked by Brock Lesnar, I'd be looking to tear down the company. Not to mention completely mess up my preparation for being a pro wrestler by shoehorning me into this announcing business. That's rough on the mind. I'd be mad too if I was him.
2. Mia Yim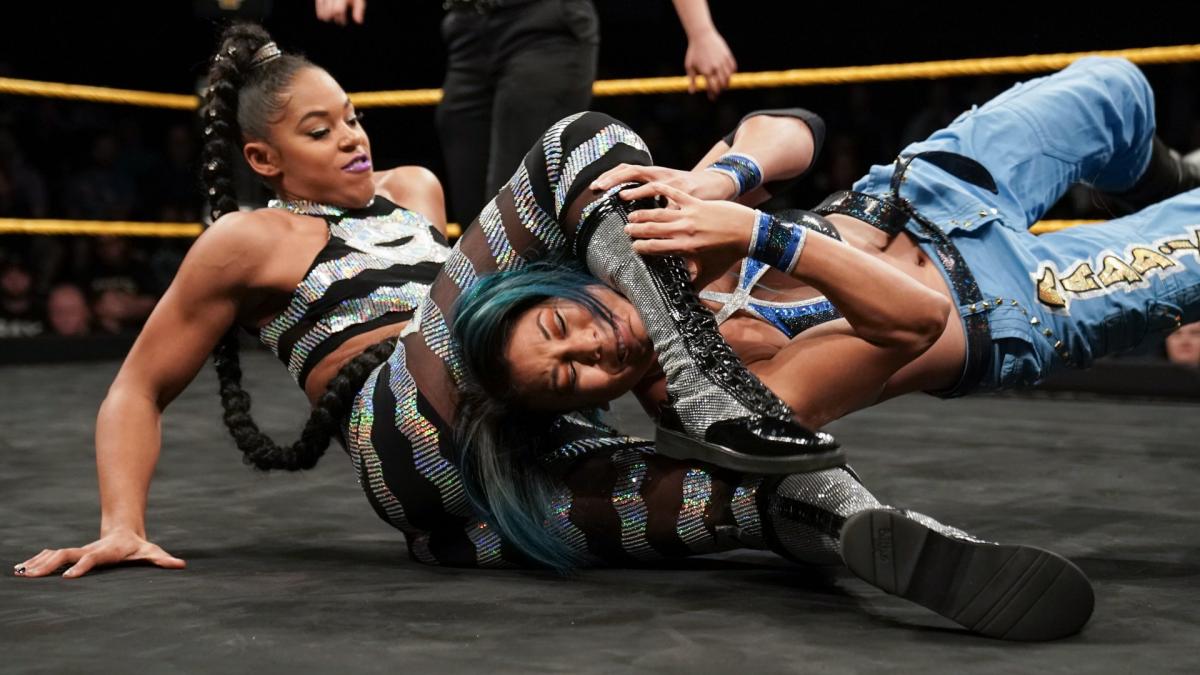 Mia could have been NXT Women's Champion by now based off her skill level. The problem? Friends of her opponents kept getting in her way. When she fought Shayna Baszler, she also had to deal with Jessamyn Duke & Marina Shafir. When she took on Dakota Ki, she had Raquel Gonzalez sticking her nose in her business. Hell, when she fought Candice LeRae she had to worry about Johnny Gargano.
All these outside forces interfering in her matches, and did NXT management ever do anything about it? Of course not. William Regal turned a blind eye along with the rest of management. If WWE/NXT is going to condone that type of behavior, why wouldn't Mia join up with a group that outnumbers every other one?
1. Dominik Dijakovic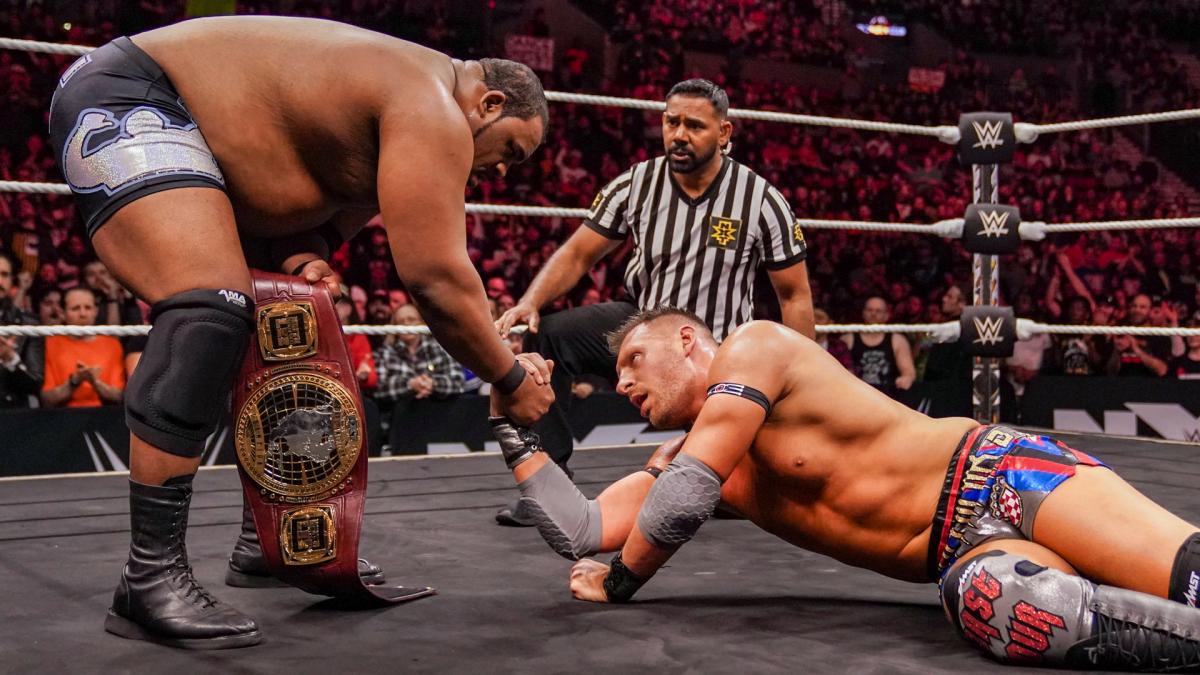 One of Keith Lee's first acts upon entering WWE was starting a feud with Dijakovic. They'd tussled before on the Indy circuit and had some pretty memorable matches, so one figured that doing the same on NXT would propel both men up the ranks.
It only worked for Keith Lee, who won the feud. After disposing of Dijakovic, Lee went on to win the NXT North American & NXT Championships before making his way to Raw. Dijakovic surely looks at Lee right now and thinks he should be getting a spot in Raw's main event picture. If only he had won that series of matches with Keith Lee.
So why wouldn't Dijakovic be part of a bitter group of people that interfered in Lee's match with Drew McIntyre on Monday night?
King's WrestleMania Rewind: Stone Cold VS. Scott Hall (WrestleMania X8)
Chris King is back with another WrestleMania Rewind, looking at the NWO's Scott Hall battling Stone Cold Steve Austin at WWE WrestleMania X8 from Toronto!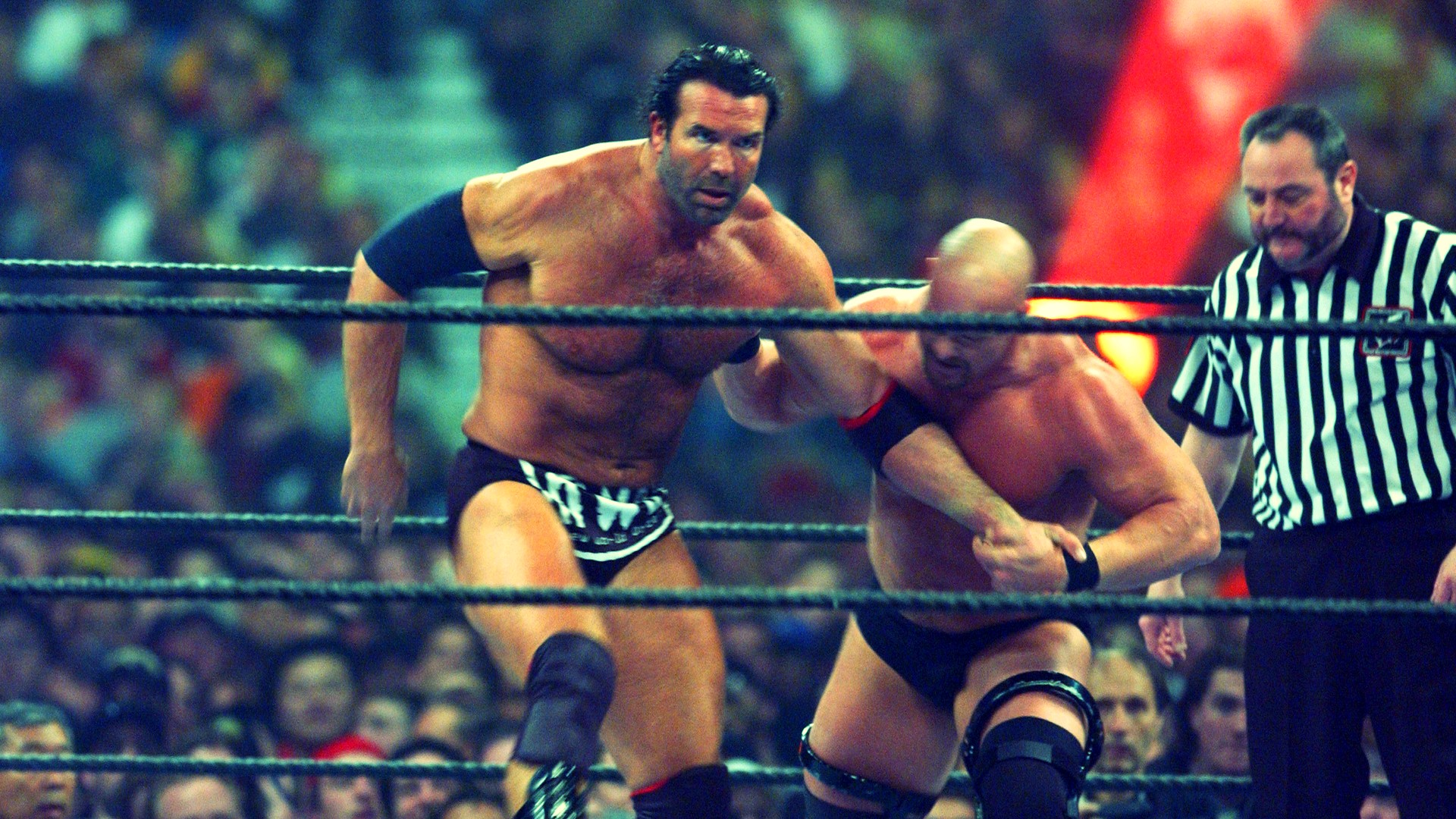 Chris King is back with another WrestleMania Rewind, looking at the NWO's Scott Hall battling Stone Cold Steve Austin at WWE WrestleMania X8 from Toronto!
Chris King is back this week with another edition of WrestleMania Rewind, where he is rewatching all the past Mania matches and feuds. This week you're in for a treat as we look back at 'Stone Cold' Steve Austin vs. Scott Hall at WrestleMania X8.
In late 2001, Vince McMahon bought out his competition WCW and acquired the rights to a plethora of talent including Booker T, Eddie Guerrero, Chris Benoit, and the iconic trio known as NWO. Hulk Hogan; Kevin Nash, and Scott Hall were hell raisers, and what better way to make a name for yourself than take out the two top superstars in the WWE The Rock, and Stone Cold?
The NWO cost Austin his chance at becoming the Undisputed Champion at No Way Out during his match with Chris Jericho. Adding insult to injury, the NWO spray-painted 'The Texas Rattlesnake' with their brand logo just like they did in WCW. As you can imagine, Austin was pissed and out for revenge against the group and primarily Scott Hall.
Hall would challenge Stone Cold to a match at WrestleMania 18. Both superstars beat the living hell out of each other leading up to this highly-anticipated match for who runs the WWE.
The glass broke and Stone Cold made his iconic entrance, and black and white NWO covered Halls' entrance alongside Kevin Nash. With the odds stacked against 'The Toughest S.O.B' could Austin or NWO prove their dominance? Sadly the NWO  broke up that very night when Hulk Hogan came to the aid of his adversary The Rock after their 'iconic' dream match. Stone Cold would ensure the victory with the Stunner. Hall would perform an Oscar-worthy sell over the finisher.
What a time to be a wrestling fan in the 2000s when nothing was impossible for WWE. Who would've thought WCW would go out of business and Hogan would make his long-awaited return to WWE?
King's WrestleMania Rewind: Seth Rollins vs. Kevin Owens (WWE WrestleMania 36)
Chris King takes a look at the most underrated WWE WrestleMania matches, and starts off with Seth Rollins battling Kevin Owens at WrestleMania 36!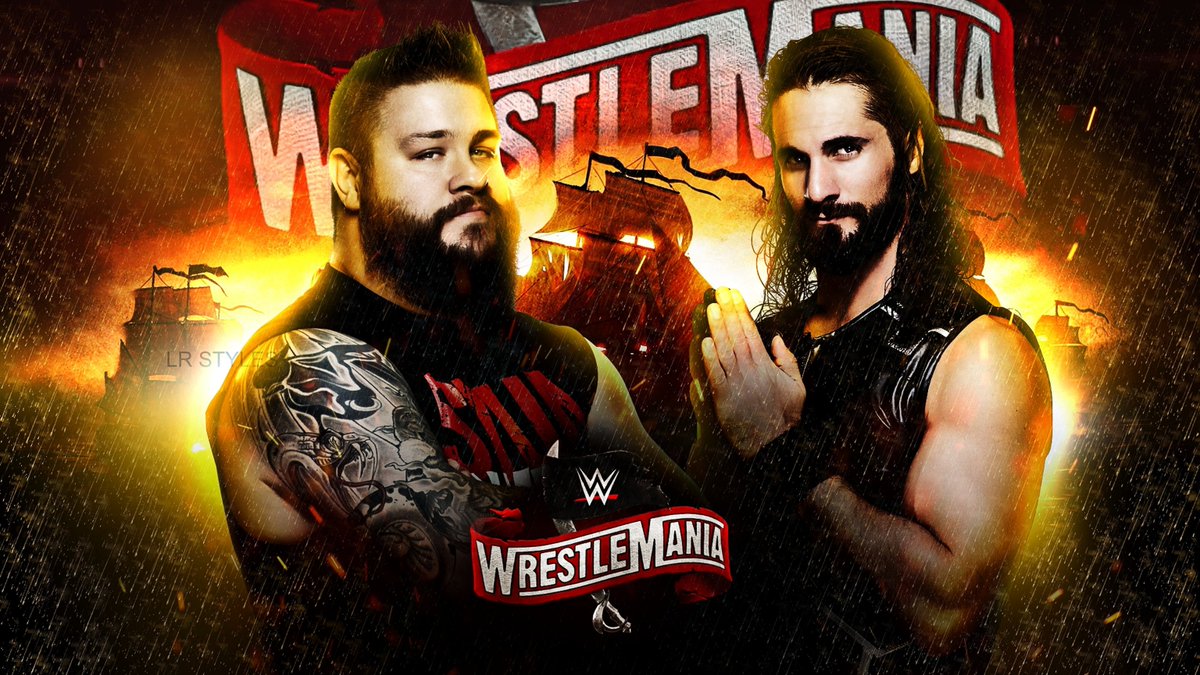 Chris King takes a look at the most underrated WWE WrestleMania matches, and starts off with Seth Rollins battling Kevin Owens in the WWE Performance Center at WrestleMania 36!
Chris King is starting a new series heading into WrestleMania season dubbed WrestleMania Rewind. Each week he'll be going back and sharing his insight over underrated matches at the Show of Shows. First up, is Kevin Owens vs. "The Monday Night Messiah" Seth Rollins at WrestleMania 36.
At the 2019 edition of Survivor Series, Rollins sacrificed himself during the men's traditional match allowing SmackDown to ultimately gain the victory. The following night the self-proclaimed Messiah, berated the whole roster but KO was not having any part of it. Owens quickly became a huge barrier in Rollins' cause for the greater good. The Authors of Pain attacked Owens with Rollins' character in question.
Owens finally had enough of his rival's mind games and torment and challenged Rollins to a match on the Grandest Stage Of Them All. Rollins mockingly accepted his challenge and the match was made official for night one of WrestleMania. Owens came out of the gate beating the holy hell out of the Monday Night Messiah trying to achieve his long-awaited moment at Mania but, Rollins tried to steal a disqualification victory by using the ring bell.
Owens hellbent on revenge provoked Rollins into turning their encounter into a no-disqualification contest where the fight could be taken all over the empty arena. The highlight of the match, was when KO used the WrestleMania sign to deliver a thunderous senton bomb through the announce table. Owens would secure the victory with a Stunner in an incredible match. Despite having no crowd during the pandemic era, both KO and Rollins put on an intense performance under the brightest lights.
In my personal opinion, this was a great feud that helped both superstars in their transformation as compelling characters for years to come.