Cook's WWE Survivor Series 2020 Gambling Picks
If you're inclined to trying to make some money during Survivor Series, Steve Cook lays out the current betting odds!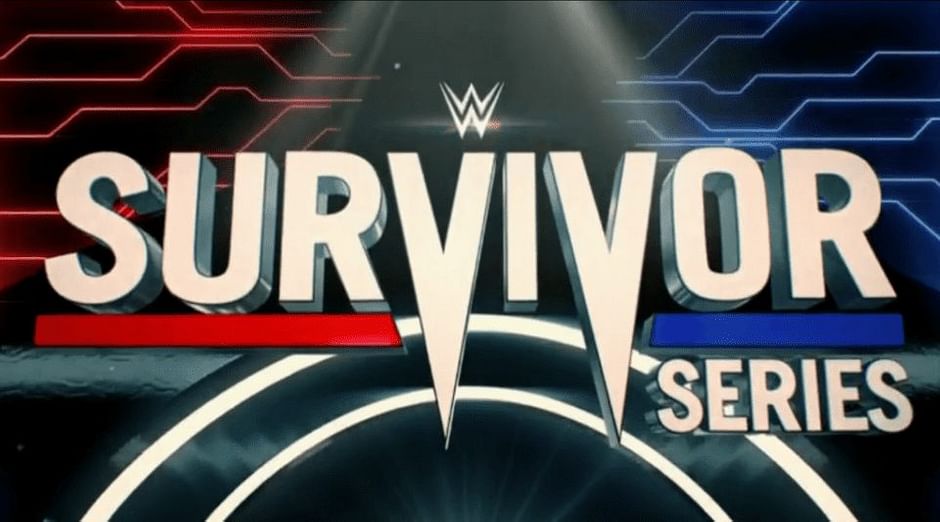 This year's Survivor Series pits the best of Raw against the best of SmackDown. Best of the Best! AEW mentions all the old CZW legends, WWE takes their show names. What a wild world. Looks like an intriguing little show on paper with some interesting matches on tap.
So, theoretically, if you were to place money on this thing for some reason or another, who should you place it on? Of course, as usual, my suggestions here are for entertainment purposes only. Should you find things entertaining on Sunday night…well, I'd feel kind of sleazy asking for a cut. Perhaps I should make an Amazon Wishlist? In any event, lines are via betwwe.com.
(Men) Team RAW (-155) vs Team SmackDown (+110)
FireFace Skipper BroLee Dopey…….. and people wonder why I stopped playing team sports. And No matter what crap you sow on clothes @AJStylesOrg you are not the damn CAPTAIN!!!!

— Braun Strowman (@BraunStrowman) November 10, 2020
Raw's team has had all sorts of issues since it was formed. AJ Styles keeps insisting he's the captain. Keith Lee, Sheamus & Braun Strowman can't get along with each other. Riddle is being Riddle. Individually, they all have a pretty good chance of beating anybody. Collectively, they haven't proved they can beat anybody except themselves.
SmackDown's team doesn't look a lot better in that regard. You might be able to get Jey Uso, King Corbin & Seth Rollins on the same page. Kevin Owens, not so much. I feel like the story is Raw somehow overcoming their issues and getting the big win, with Rollins peacing out while Jey, KO & Corbin find things to do involving each other and whoever the fifth man is.
(Women) Team RAW (-200) vs Team SmackDown (+140)
The ever-perseverant @LanaWWE was out to prove that she belongs on #TeamRaw at #SurvivorSeries. However, @NiaJaxWWE & @QoSBaszler had other plans. #WWERaw pic.twitter.com/w6TU66RRbN

— WWE (@WWE) November 18, 2020
Much like the men's match, there's a ton of drama going on with the Raw team. Nia Jax & Shayna Baszler don't want Lana on the team, so Jax keeps putting Lana through tables in hopes that she'll go away. That hasn't worked. However, they were able to knock Mandy Rose off the team, and Reckoning of Retribution took Dana Brooke out of commission. Lacey Evans & Peyton Royce have replaced Rose & Brooke, and they at least have a shared hatred of Lana to bond over, I guess.
As tough as Jax & Baszler will be to beat, and it's a little disconcerting that SmackDown's team only has three people on it prior to Friday's show, I have to like the team with Bianca Belair, Ruby Riott & Liv Morgan on it. I especially like Belair's chances of going over and getting a bit of a push out of this match. Put your money on SmackDown here.
Bobby Lashley (-278) vs Sami Zayn (+190)
So fitting that a call for peace is met with aggression from the United States champion. https://t.co/GkV7FilT97

— Sami Zayn (@SamiZayn) November 15, 2020
I like Sami as much as anybody does, but the poor guy can't even host Talking Smack anymore. Bobby is featured on Raw every week and the Hurt Business are doing big things. There's only thing that makes me think Sami has a chance…
Don't you think Sami & Retribution have a lot of things in common?
Don't be surprised if those crazy masked men & Mustafa Ali make their presence known and get Sami an unlikely win.
The New Day (-112) vs Street Profits (-125)
EXCLUSIVE: #TheNewDay's @TrueKofi & @AustinCreedWins drive home their tag team superiority ahead of a showdown with #SmackDown #TagTeamChampions @AngeloDawkins & @MontezFordWWE at #SurvivorSeries! #WWERaw pic.twitter.com/vAOvSmkR5s

— WWE Network (@WWENetwork) November 17, 2020
I feel like I've been picking against Street Profits most of the year, and doing so would have cost one a good bit of money. They've been out of action since October 30 while Kofi Kingston & Xavier Woods just had a tough title defense against the Hurt Business. That's why the Profits have a chance. I still have to go with the veterans here, Kofi & Xavier are money in these kinds of situations.
Asuka (-134) vs Sasha Banks (-106)
A boss who can do both.🌟 #ThisIsTheWay pic.twitter.com/VqXa18WlV8

— $asha Banks (@SashaBanksWWE) November 14, 2020
Asuka is 2-1-1 against Sasha here in 2020. They traded the Raw Women's Championship in the summer. Sasha has been more active lately, embroiled in a bitter feud with Bayley. Something with Carmella seems to be on the horizon too. As for Asuka, she hasn't been doing a whole heck of a lot. Her last two title defenses were against Zelina Vega, we know they're not going back to their feud.
Should be a really good match, as these two typically have. Asuka seems like the smart pick here, Sasha will have an easier time getting her heat back and has no shortage of things to do.
Roman Reigns (-230) vs Drew McIntyre (+160)
AND NEW. ⚔️#WWERaw @DMcIntyreWWE pic.twitter.com/FUAryCJeoZ

— WWE (@WWE) November 17, 2020
It's always tough to bet against the Tribal Chief. Especially when you consider that the Universal Champion has been undefeated in matches against the WWE Champion at Survivor Series. Also of note: Paul Heyman has been in the corner of the Universal Champion in these matches. The odds are certainly against Drew Mac here, but that's nothing new for him. He's spent most of this year facing men with reputations even bigger than Roman's. Brock Lesnar has been the most dominant force in WWE since his return in 2012. Randy Orton is a fourteen-time world champion. Drew's record against both here in 2020 has been phenomenal. He's never been better. You could say he's peaking at the right time, except that 2020 might not be the right time for one to peak.
Roman is also peaking, at least character-wise. The long awaited heel turn has led to some interesting storytelling from WWE. It feels too early for him to be losing to anybody, doesn't it? I'm not betting against Roman Reigns this time around.
NXT Minus 6: A Tale of Two Champions
Bradley Jay is here with the WWE NXT Minus 6, and we have new champions. Two very, very different new champions.
Bradley Jay is here with the WWE NXT Minus 6, and we have new champions. Two very, very different new champions.
Our two new champions could not be more different…
6. Doomsday Saito comes to the ring and gives a painful, cliched promo. Any wrestler in the back could have said those exact words. Train harder and beat people up. He's angry. We get it. The only thing Saito could do that would interest me is move to RawDown. On the other hand…
[EDITOR'S NOTE: Not gonna lie, that promo was wasn't even hot garbage. It was cold garbage.]
5. Raquel Gonzalez delivers a genuine, heartfelt promo that only she could give. Tears of joy. It told her story, and it's exactly why she got the pop and the chant she deserved. The addition of Rhea Ripley and Bianca Belair, complete with throwback pic, was icing on the cake. I'm excited for whatever Gonzalez does next. Speaking of…
4. Fantasy booking alert!!! Two weeks ago, Raquel Gonzelez told the world I was the one who believed in her. I was the one who made her a champion. Then Rhea Ripley shows up, and Bianca Belair shows up, and I'm the one sent to the back. How quickly you forget who your real friends are. I was the one who took you to the top, and chicka, I am the one who is going to drag you to the bottom. I used you to get to the top and that's exactly what I'm going to do. I am Dakota Kai.
3. No more Santa Claus Ice Cream Bar. Santos Escobar has earned his name back. His match with KUSHIDA is everything great about NXT. Say it with me. Good things happen when you let wrestlers wrestle! Fast paced. Great action. Surprise ending. I'm going 4.5 stars. Give me a match that good every Tuesday and I'm a happy camper.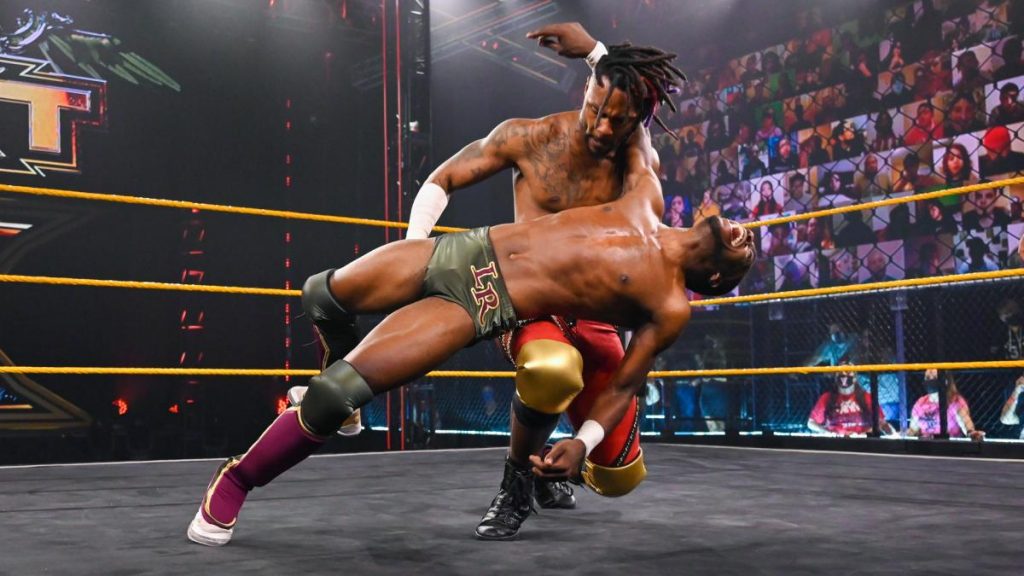 2. Right now, I don't know if any two wrestlers have better chemistry than Swerve Scott and Leon Ruff. Every time they get together, it's electric, and this week was no different. This is quickly climbing into Rivalry of the Year territory. I thought I was happy to see Swerve pick up the victory and move on. Then Ruff goes insane in the membrane and now I'm excited to watch them fight forever.
1. This week's That's Why I Love Wrestling goes to…Roderick Strong. Kayfabe. Work. Shoot. I don't care. Strong deserved a better goodbye than what he got. He is the Perfection of Performance (shout out to the Hitman). He and Kyle O'Reilly were the best version of the Undisputed Era tag team champions. I always got excited for a Strong match because I knew he'd deliver. Roderick Strong is exactly the kind of wrestler that makes me love wrestling. Until he returns, he will be sorely missed.
Steve Cook's Fave Five: April 2021
It's a little more than halfway through April! You know what that means…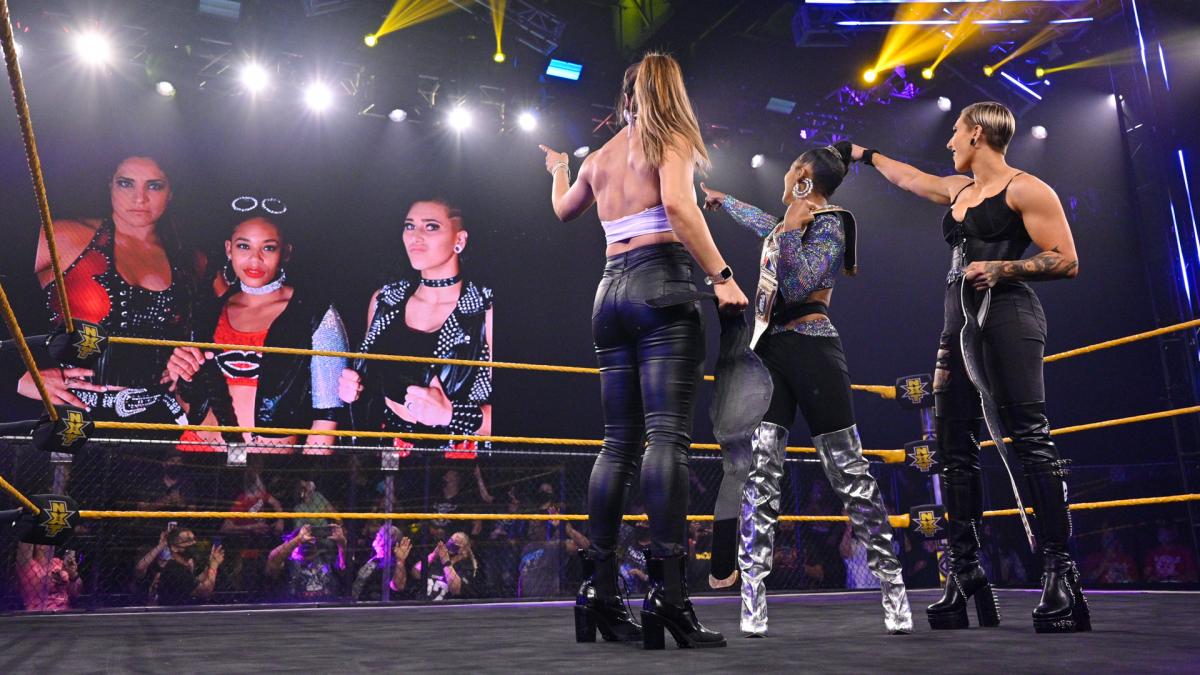 It's a little more than halfway through April! You know what that means.
It's time to talk about my current five favorite wrestlers like I'm Booker T. Let's break down the Fave Five!
5. Samoa Joe
A gentle reminder that Samoa Joe is one of the greatest talkers in the game pic.twitter.com/p4TZeZIAV7

— Kenny Majid – A Kenny For Your Thoughts Podcast (@akfytwrestling) April 15, 2021
I figure what happened between Samoa Joe & WWE was the following: WWE offered Joe an announcing contract since either they didn't want to use him in the ring or their doctors wouldn't clear him to wrestle. Joe looked at the contract, noticed the financial discrepancy, realized he could probably get NJPW to let him train young boys in California for that kind of money and said "thanks but no thanks". Nothing else really makes sense to me.
Unfortunately, those who thought that WWE wouldn't utilize Joe to their fullest potential were right. It wasn't all WWE's fault though. Joe had a lot of miles on his tires when he got there. Injuries are always more of a concern with larger wrestlers the older they get. And when Joe was healthy, he did get to do some good stuff and show people a glimpse of the Samoa Joe that people like me raved about back in the mid to late 2000s.
In any event, Joe got his WWE run. It was a thing that happened. I'd be shocked if he doesn't wind up in AEW because he seems like the kind of guy Tony Khan would throw all the money at. Should be fun!
4. Kris Statlander
Like she never left 👽 #AEWDynamite pic.twitter.com/rlNgLBAFoU

— All Elite Wrestling on TNT (@AEWonTNT) April 15, 2021
AEW does have a pretty insane number of factions right now. It risks the possibility of all of the groups blending together, with none of them really capturing the attention of fans. However, there are positive things about AEW's faction warfare that shouldn't be overlooked. It makes booking fresh matches to fill cards pretty easy. You can have groups facing off each week, but in different combinations that keep it fresh.
Another good thing: It can help us decide how we feel about characters that we might be on the fence about. Kris Statlander's character was a topic of discussion from the moment she entered AEW. A lot of people weren't sure how to take her. Wrestling aliens, or wrestlers who think they're aliens, aren't exactly common. Its the kind of thing that gets over in the indies, because those feds attract fans that are more willing to buy into unique concepts. Mainstream is a tougher sell.
Aligning Kris with the Best Friends makes sense to those in the know, since she came up working shows with them. It also helps people that don't know about her figure out more. The Best Friends are a happy go lucky group that are the whitest of white meat babyfaces you'll find in AEW, and that's a good thing. They're welcoming to people with unique personalities, as Orange Cassidy's presence establishes. A friendly alien couldn't ask for a better group to surround herself with, and from their appearances so far she seems like a perfect fit.
Add in the fact that the time on the shelf helped her get into better shape and refine her look & presence, and the sky's the limit for Statlander. As long as she can stay in the ring, I'm expecting big things from her in 2021.
3. Tay Conti
Sometimes, all one needs is a change of scenery to approach their true potential. Tay spent a few years at the WWE Performance Center learning how to be a professional wrestler. During her time there, Tay never showed much in the way of potential. Even though she had a combat sports background and had the type of physical appearance that gets attention, Conti's TV time was very limited and uneventful. She seemed like one of those wrestlers that was bound to stay in developmental until WWE gave up on them, then drop off the face of the earth without most wrestling fans noticing.
Tay's story took a different route. She ended up being one of the cuts that AEW took an interest in, and was brought in for the Deadly Draw Women's Tag Team Tournament. Her teaming with Anna Jay worked well on & off-camera, and she pretty much fit right in with the group immediately. She started training with Dustin Rhodes, and pretty much immediately started looking better in the ring & figuring out what worked for her. Now, she's one of the people helping AEW's women's division go to a higher level.
This isn't meant to denigrate WWE's Performance Center or its methods. There just isn't a wrestling training center out there that's going to work for everybody. Tay had to find what worked for her. The people that recently got cut will have to do the same. Hopefully, the people that recently got signed by WWE will thrive in that environment.
2. Bianca Belair
We've recently seen three new Women's Champions under the WWE umbrella, all of whom are great in their own way. I've talked about Rhea Ripley before, she's got unlimited potential and so far she's done very well on the main roster. Raquel Gonzalez is doing very well on NXT and her push to the championship made perfect sense & got over. I do think the best of the title changes was Bianca's defeat of Sasha Banks in the main event of WrestleMania Saturday. It was a special moment for Bianca, a very fun match to watch, and a great performance from both Bianca & Sasha Banks, who did everything she could to make Bianca in that match.
You see the video of the NXT segment up above, with the three current Women's Champions under the WWE umbrella celebrating together. Apparently there was a picture taken in 2019, and there were pictures taken after this week's NXT, with Triple H making sure to get in there as he likes to do with all new champions. I've never really been a fan of that sort of thing, even the "Horsewomen" celebrations on previous NXT shows didn't do much for me.
Besides the usual complaints people have about things like that, the thing that I didn't like was how Rhea & Raquel came off. They were all smiling & happy like they were Big Daddy Cool Diesel after beating Mr. Bob Backlund in 1994. Completely against what Raquel has been up to this point, and what Rhea has been when she's been at her best. Hopefully this is just a one-time thing for Rhea for the portion of the NXT audience that likes their lady wrestlers crying & happy after their performances, and hopefully it's leading to Raquel getting dismembered by Dakota Kai, who can't be happy about her heater winning the championship and then turning into Smilin' Diesel.
Fortunately for Bianca, it does nothing to affect her character or our opinion of her. That's why I think her title run will go best. I'm also putting her here because I'm pretty well convinced there isn't a wrestling move or spot she can't do well. Insanely talented, and the more experience she gets the better she'll be.
1. Darby Allin
Sometimes you just want to watch something that's stupid fun. Something that doesn't need too much thought in order to enjoy it. Just people doing crazy things to entertain an audience. Darby Allin matches are just what you need when you're looking for something like this. There isn't anybody crazier in pro wrestling today than Darby, which is probably for the best. I'm convinced this kid has a death wish.
The one thing that kinda gets me about Darby sometimes is how he kicks out of everything. Poor Matt Hardy wasn't going to beat that kid unless he shot him with a gun, and apparently there's a metal detector at Daily's Place. (Shoutout to Matt by the way, hell of an effort in that match.) But then I remember that Darby Allin is a daredevil and constantly posting videos online where he's jumping off high places and doing crazy things. Obviously, it's going to take a little more to beat a daredevil than your average pro wrestler.
What's it going to take to beat Darby Allin? That's a good reason to keep watching.