Mitchell's Hyrule Puro-Resu News Report! (5/26/21)
HPW hears from Link and Gandondorf!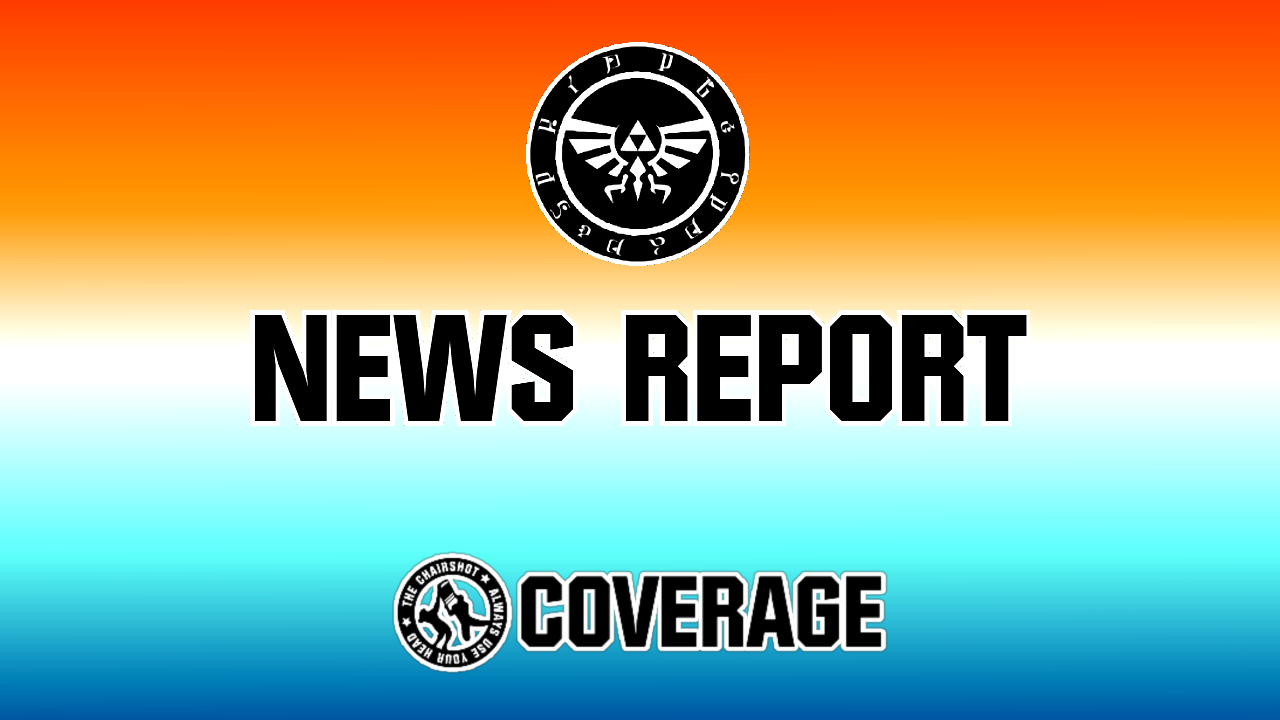 HPW talks with the Hero of Hyrule and Gerudo Ace, via video chat?
Well, it makes sense these two wouldn't really want to be in the same room together. With King Nicolas Foolyere at the HPW HQ, Link in his room at home and Ganondorf sitting in a throne, they have a meeting via Skope.
Foolyere of course starts by welcoming both Link and Ganondorf to this video meeting, and knows they must've been surprised by management's decision to want this match for Gut Check Rock. Ganondorf sarcastically says, "No, it's great hearing about this from social media instead of an official email, or a phone call, or even a damn text message! But go ahead, make a decision like this without consulting the top star in the entire company, the best in the world today, not to mention your champion over there." Foolyere does apologize for that, and will make sure they reverse the order next time.
Foolyere explains that this match idea came about because Ganondorf and Zelda helped keep things fair in Link VS Hilda for the Triforce Championship. And if not for Zelda needing to defend her Goddess Championship, this might've even been a Trios Match. Ganondorf says that he didn't rush out there at Great Hyrule Forest to help Link but to get even with "the bastard who turned my headdress into a grade school art project." And he doesn't appreciate HPW forcing this match on him. He'd rather take on all three of "HeR gRaCe" and her goobers at the same time!
Foolyere says that wouldn't be wise for him, and therefore not a good move on HPW's part. Says the GM who let these cheaters get to the end of the tournament and literally handpick which one of them was getting the title shot! Foolyere says that was another decision of the upper management, his hands were tied.
Link starts to speak, but we can't hear him? Wait, did he not unmute his mic? Foolyere does his best to tell him to turn his mic on, and Link does, and Foolyere asks he repeat what he said. Ganondorf says there's no need, he can read lips so he knows what Link said. And as much as Ganondorf doesn't want to admit it, he agrees with Link on Hilda, Yuga and Ravio all deserving punishment for what they've done. But Ganondorf vows this is the one and only time he's teaming with Link! Foolyere says that's all it should take.
So there you have it! Will Link and Ganondorf really be able to coexist? And even if they can, will they be ready for all the tricks and schemes Hilda and her henchmen have up their proverbial sleeves?
---
My Thoughts:
This was pretty straightforward: Ganondorf doesn't want to team with Link, Link says it is for a common goal, so Ganondorf reluctantly agrees. I mostly thought it was a good story beat to have this be a meeting that wasn't in person, the "mic mishap" being a clever way to keep Link from being heard speaking because that's his schtick. Link and Ganondorf makes a great team, the semi-filler tag match they're having is going to be a great one.
Musical Chairs S3: E5- Sly And The Family Stone & Third Eye Blind [100323]
This week the guys look at two more great bands that might not have reached their full potential: Sly & The Family Stone and Third Eye Blind.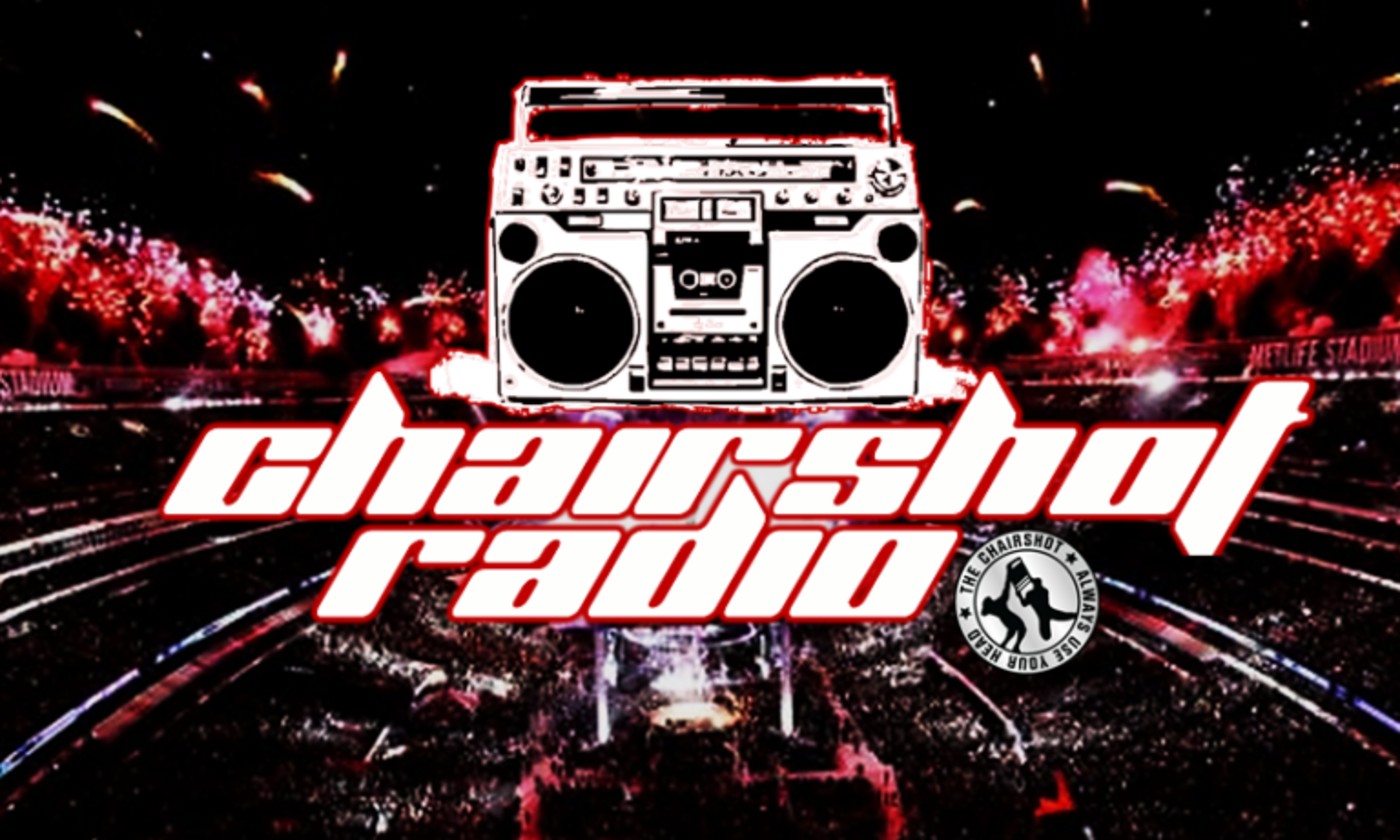 This third season of Musical Chairs has, at times, focused in on bands/acts that, for a variety of reasons, did not reach their full potential. Whether because of tragedy, ego, creative differences, or whatever, some of the bands looked at this season have been lessons in what could have been. That theme continues this week as Patrick looks at Sly & The Family Stone. Quite possibly the first major rock band to have an integrated, mixed-gender, lineup, Sly & the Family Stone mixed funk, soul, R&B, and rock together better than anyone. Drugs and interpersonal relationships would cut their tenure short, but not before they left an indelible mark on the music industry. Ditto for Dave's band this week, Third Eye Blind. Third Eye Blind had one of the greatest debut albums of all-time (6x Platinum) and an excellent sophomore effort before controversial and unfortunate lineup changes stifled their momentum. Join us this week as we take a look at two more iconic, yet unfortunate, bands on the penultimate Episode of Season 3 of Musical Chairs.
Today's hosts: Dave Ungar (@AttitudeAgg) and Patrick O'Dowd (@WrestlngRealist)
This week's focus shifts to Sly & The Family Stone and Third Eye Blind.
About Chairshot Radio
The rebirth of Chairshot Radio will see a rotating cast of hosts delivering you a new show EVERY day. Sports, Entertainment and Sports Entertainment is the umbrella under which we seek to invade your earballs. So sit back, relax and LET US IN…
For the latest, greatest and up to datest in everything pro wrestling, sports and entertainment head to TheChairshot.com and remember to ALWAYS #UseYourHead.
About the Chairshot Radio Network
Created in 2017, the Chairshot Radio Network presents you with the best in wrestling and wrestling crossover podcasts, including POD is WAR, Women's Wrestling Talk, Chairshot Radio daily editions, The #Miranda Show, Badlands' Wrestling Mount Rushmores, The Outsider's Edge, DWI Podcast, Bandwagon Nerds, the Greg DeMarco Show, 3 Man Weave, Five Rounds, Turnbuckle Talk, The Reaction and more! You can find these great shows each week at theChairshot.com and through our distribution partners, including podcasting's most popular platforms.
The Chairshot Radio Network


Your home for the hardest hitting podcasts and radio shows!
Listen on your favorite platform!
iTunes  |  iHeart Radio  |  Google Play  |  Spotify
Listen, like, subscribe, and share!
---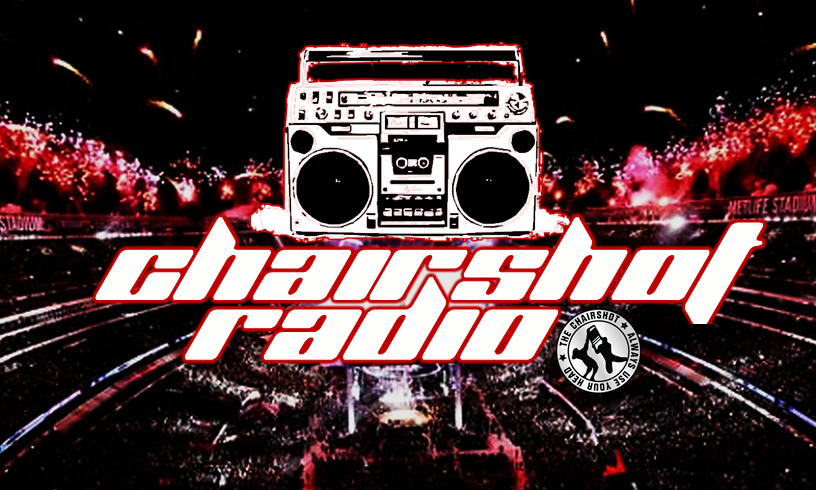 Bandwagon Nerds #203: Adjust The Tracking
The Nerds return to recap the penultimate Episode of Ahsoka, to look at more great trailers, and to discuss how the writers strike finally came to an end.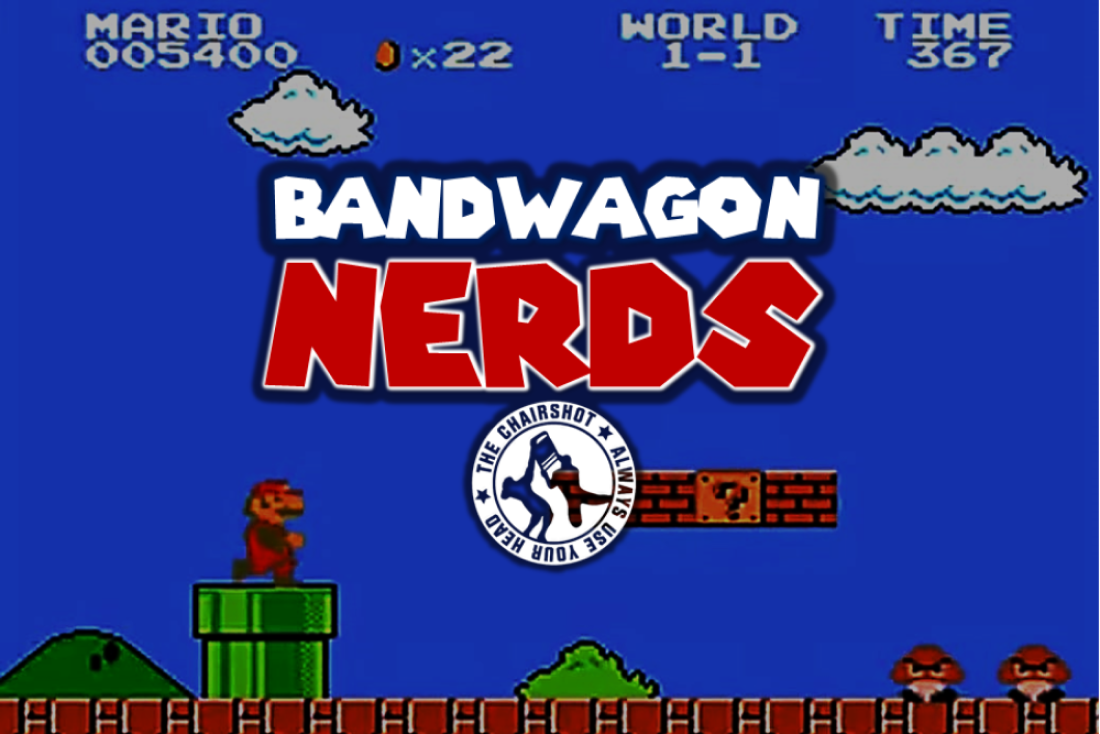 The Nerds return to continue their visit to a galaxy far, far, away. This week was the penultimate episode of Ahsoka. Grand Admiral Thrawn continues to seem like he is one step ahead of our heroes…or is he?  The guys wade into the deep end of the series and speculate as to where the season finale might take us. A visit to the Trailer Park looks at the latest from Disney Animation, an animated reboot of Scott Pilgrim, plus new trailers for  Argyle and the return of….The Toxic Avenger? All that plus who James Gunn is bringing back into his DCU, Martin Scorsese still hates most of what we love, and a recap of the key points and concessions that brought the writer's strike to an end.
@wrestlngrealist
@AttitudeAgg
@itsReyCash
@PCTunney
@ChairshotMedia
@BandwagonNerds
About Bandwagon Nerds
Join Patrick O'Dowd, David Ungar, PC Tunney and Rey Cash as they keep everyone up on all things nerd, and maybe add some new nerds along the way. It's the Bandwagon Nerds Podcast!
About the Chairshot Radio Network
Launched in 2017, the Chairshot Radio Network presents you with the best in sports, entertainment, and sports entertainment. Wrestling and wrestling crossover podcasts + the most interesting content + the most engaging hosts = the most entertaining podcasts you'll find!
Featuring shows such as POD is WAR (sports, entertainment & sports entertainment) Bandwagon Nerds (entertainment & popular culture), The DWI Podcast (Drunk Wrestling Intellect), The Greg DeMarco Show (wrestling), The #Miranda Show (wrestling and entertainment), Hockey Talk (sports), Patrick O'Dowd's 5×5 (pop culture), The Outsider's Edge (wrestling), Down The Wire (Sports), Talk The Keki (Anime), The Mindless Wrestling Podcast, Attitude Of Aggression/The Big Four (wrestling), and more!
---
The Chairshot Radio Network


Your home for the hardest hitting podcasts and radio shows!
Listen on your favorite platform!
iTunes  |  iHeart Radio  |  Google Play  |  Spotify
Listen, like, subscribe, and share!