Mitchell's WWE Raw Talk Report! (7/26/21)
Raw Talk will Live Forever!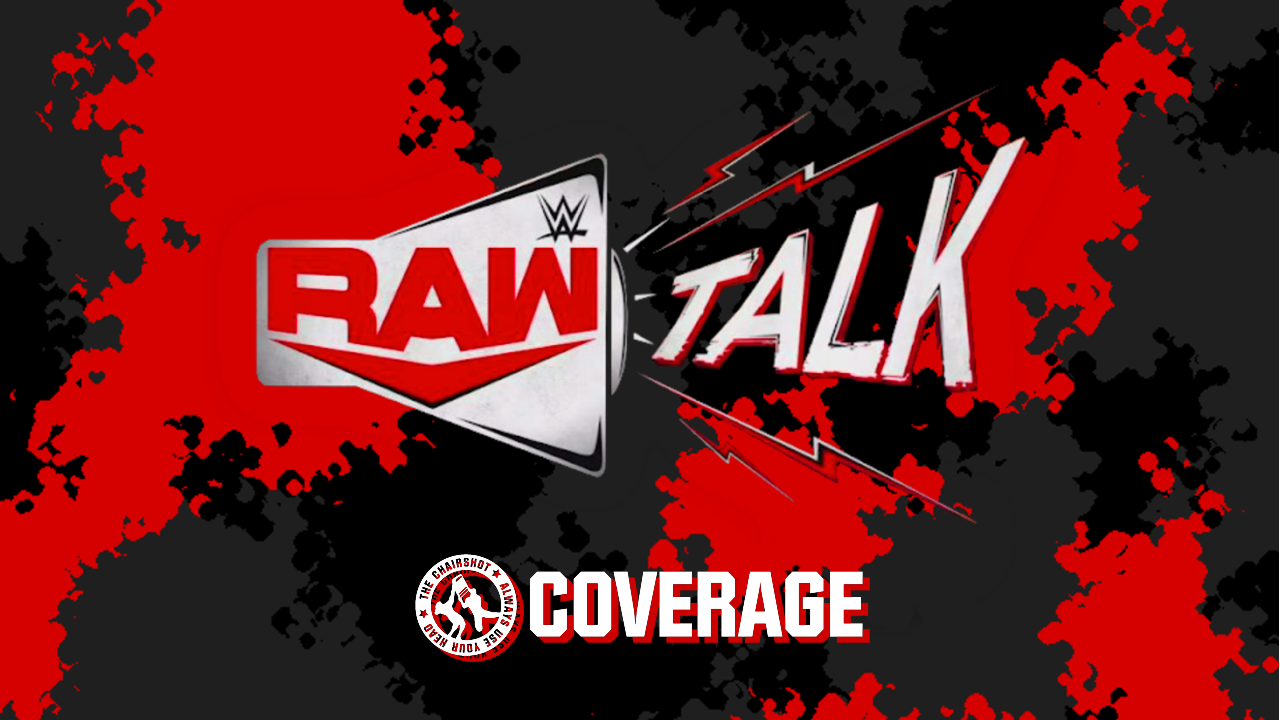 Raw Talk has the Nightmare, the Archer of Infamy, and the tag team champions!
What will Rhea Ripley, Damian Priest, AJ Styles & Omos have to say after a raucous Monday night?
Kayla Braxton and Matt Camp welcome us to the show!
A recap of the last few moments of Raw play, and Kayla can't believe we're less than a month away from SummerSlam! And what we saw is setting the stage for a huge match. Charlotte Flair defeats Nikki A.S.H. in a non-title match then adds on. Matt says what Nikki did last week is something we'll remember forever. But trying to do that to Charlotte again, Charlotte was ready. Charlotte sent a message going into next week's rematch, and while Charlotte isn't the champion, she has to be the favorite. Hopefully Nikki can get momentum back before the big Triple Threat.
Another challenge standing tall over a champion was Damian Priest. He defeated Sheamus in a WWE United States Championship Contender's Match and will now have a chance at the title. Sheamus has something to worry about. Matt says Priest was coming for this title for some time, and he got a win here tonight. Sheamus might have trouble with that nose yet again, and we'll get Priest's thoughts later on. The Raw Tag Team Championships were on the line, and again between Styles & Omos and the Viking Raiders. Omos & Styles retained, but they seem to be looking ahead to new targets. Styles & Omos were impressive in their win, and Matt can tell those two are after Riddle.
A replay shows Omos use his two hand slam to set Erik up for Styles' Phenomenal Forearm. A big win over a tag team that has won all over the world, hat's off to the Raw Tag Team Champions. And Matt likes the initiative the champs took going after Riddle and breaking the scooter! Kayla wants to maybe help Riddle pay for a new one. Riddle is alone without Randy Orton, but the champions are here to talk!
Kevin Patrick is with Styles & Omos and congratulates them on retaining the titles tonight. But why did they go after Riddle? None, really. Styles just doesn't like Riddle, no one does. Riddle has no friends. But he also has a sweet tooth, which is really annoying. Riddle's always carrying around Gummy Bears in his bag, it's weird, because there are other gummy candies out there. Styles is partial to Sour Patch Kids himself. Omos likes Swedish Fish. Oh that's really classy. But did they have to break his scooter? Styles didn't, but Omos did, and it was awesome. But why? They know what that means to Riddle. Omos did it because he wanted to. Boom, simple as that. Interview over.
One more question, about the defense against the Viking Raiders. It went pretty smoothly. Yes, they're the best. This is their house. Styles is the best, Omos is the second best. Phenomenal Styles and Great Omos. Kevin sends it back to the studio.
Kayla says maybe if they all have a sweet tooth, Riddle should get Styles & Omos their favorite gummies and they can smooth this over. Matt gets it, but he can't believe there was no reason as to why they did what they did to him. They just don't like him, and now that it's 2v1 with Orton around, the champions can change things from being the hunted to the hunters. Matt wants to see more out of this, just not destroying a scooter. Maybe Riddle's happy-go-lucky aura isn't their thing? Well, still more to come, after the break!
Raw Talk returns to talk Drew McIntyre.
McIntyre was given a choice: apologize or face legal action. He and the fans agreed, "Screw the lawyer and beat Veer within an inch of his life." McIntyre got fans to join in on "Drew is Gonna Kill~ You!" but Mahal made sure Veer survived his Raw in-ring debut. Chanting aside, as we've said, McIntyre has nothing else now that he's barred from the world title so all his anger is going after Mahal and his minions. The lawyer takes the hit, Mahal is still in trouble. Mahal should just stay far, far away. But this McIntyre is fun to watch! Kayla wants more chants, too. Mahal better watch himself, because McIntyre has nothing to lose now. It isn't wins or losses, just about getting revenge.
Matt says Mahal should stop riling McIntyre up, the friendship is gone, the past is the past. This McIntyre is fun for the fans, but not for Mahal. However, Priest still has his opportunity for a title, won tonight as Sheamus lost his protective mask and Priest Hit the Lights. Priest wants the US Championship as his first Raw title, but Sheamus says his nose is not in good shape anymore. Sheamus has had a great career, Priest is still very new, is this the time for Priest to get the gold? Matt says yes, because as much as Sheamus has been battling against some great hitters, but he's in bad shape now. Sheamus might still respect Priest for stepping up, but we'll have to wait and see.
Kayla sends it back to Kevin and Kevin is with Priest to congratulate him. Priest won his match tonight, has a title opportunity in the future, it puts him in a great spot! Yes, it does, and it feels great, K-Peezy! Priest feels good. Ever since coming to Raw, he has had one goal: do what he has to do to make sure his name will #LiveForever. WrestleMania was an awesome first step, but now he has to establish it by getting something he can hold. A title is that very thing. Priest says these are good times. Kevin asks how it felt to be back competing in front of fans. Was this the biggest night for him since Mania?
Oh hands down. That crowd was so good tonight, and it felt so good to have a match on Monday in front of them. Priest loves the energy, vibes off it, he is on cloud nine. Kevin brings up how Priest hates bullies, and Sheamus is being that. From Carrillo to Garza to Ricochet, Priest ain't having that. Priest didn't grow up with much in the Bronx. The family had to scratch and claw to get what they could and there was always someone else doing that by attacking from behind. Priest doesn't let that fly. He isn't a hero, but if he can teach someone a lesson while getting something for himself, then so be it. Sheamus ain't getting away with it while Priest is around.
Well, Priest is from the Bronx, but Kevin brings up Sheamus being from the northside of Dublin. Priest hasn't been there, but he's met badder people from Ireland, like Becky Lynch. BOOM! The Man is definitely a badass. But Priest is riding high, no wonder he's all smiles. Everyone who knows Priest knows he works hard so he can play harder so he can #LiveForever. Come the right time when he faces Sheamus for the US Championship, we'll see a NEW US Champion. Kevin loves the confidence and sends it back to the studio.
Kayla says Priest is a man of the people, he'd make a great US Champion. Kayla feels he has a great shot, and Matt says there is a lot of confidence in Priest. Priest has had a great year, from the Royal Rumble to WrestleMania 37, and as he just said, bullies come up from behind but Priest is gonna get right in Sheamus' face. That shows Sheamus that Priest has no fear, Priest is ready for Sheamus, and that's not very common. Kayla watches for when someone makes their intentions known with a calm demeanor. Priest is locked in, Sheamus is rattled, and Raw Talk takes another break before talking with The Nightmare.
Raw Talk returns to talk Bobby Lashley.
When the All Mighty WWE World Champion said "no" to Goldberg, his former associates in Shelton Benjamin and Cedric Alexander came out to get theirs. MVP said they sounded ridiculous with their arguing, but Lashley took them seriously enough to face them in an Handicap Match! Lashley dominated them with Dominators, and then stacked 'em and pinned 'em. Kayla says the definition of "almighty" should probably be changed to what Lashley just did. But Lashley wasn't going to dignify Goldberg with a response, and Matt says this is where MVP comes into play.
Lashley just destroyed his former teammates, could take on anyone for the title, but with social media showing us the training regimen, maybe he's still preparing for a hall of famer like Goldberg? MVP and Lashley are making Goldberg wait because Goldberg wants to go 100 MPH, full steam ahead. Credit to MVP having Lashley play the game. Lashley will make his call when the time is right. Lashley has everything going for himself right now, so why wouldn't he?
Now, to go back to the conclusion of Raw, Nikki and Charlotte fighting it out. Nikki came back strong but this was the mirror image of last week, turned around at the end. That is why Charlotte is 11-time champion (13 if you include NXT) and the best in the division today. She makes moves like that, learning from before and turning it around. Of course she then adds insult to injury by beating down the champion before their rematch next week. Kudos to the Queen! But there is a third element to SummerSlam, and that is Rhea Ripley! They send it back to Kansas City.
Sarah is with Rhea and she asks Rhea's reaction to what was made official tonight. There will be a SummerSlam Triple Threat for the Raw Women's Championship, Nikki VS Charlotte VS Rhea. Rhea's reaction? She's excited. She gets her shot at the title, and to be honest, she is excited for Nikki. Nikki finally believes in herself and is doing really well because of it. But at the same time, Rhea wants the title back and this will be her one opportunity to get it back. And speaking of opportunities, let's look t Charlotte's track record in Triple Threats: not too shiny. It's really dull, actually. So this is a great opportunity for Rhea and Nikki, but especially Rhea. Rhea will walk out champion because she's the Nightmare who loves to shatter their dreams.
Yes, Sarah notes how Rhea joined the interview earlier to encourage Nikki against Charlotte. But how is she going to go in against Nikki A.S.H? Nikki said it herself, she's gone through a "metamorphosis" into this new form, and she's still a new competitor for Rhea to face. Yeah, Nikki believes in herself right now, and kudos. She's a great talent who has worked hard to be the champion. But unfortunately, Nikki's stepping into the ring with both Rhea and Charlotte, and Rhea doesn't care how peppy you are or how confident you are, Rhea is going in as Rhea, and what Rhea does best is brutalize opponents. Rhea doesn't want to beat Nikki down, she likes Nikki. But this is her time.
More to SummerSlam, there will be 60 THOUSAND plus fans there, what is she feeling about that already? Plus, how is she feeling about the crowd tonight? Rhea says the energy was amazing, it really brings out the best in the superstars. Rhea feeds off that and builds that adrenaline and power to go on and compete in the way she does, taking her opponents to their limits, and then still coming out on top. That's what she'll do again at SummerSlam. So what's her game plan? Oh, Sarah, Rhea never gives away her plans. Not to anyone! That'd be stupid, so her lips are sealed. In that case, back to the studio.
Another calm demeanor. But Kayla wants to know how Matt feels about Nikki being overlooked by both challengers. Yes, there's something to that. Rhea automatically talked about Charlotte, who she's been battling for months now. She did mention the Triple Threat, and going back to #WrestleManiaBacklash, another Triple Threat there, and Rhea came out of it the winner. However, MITB, Charlotte won 1v1. But Kayla brings up that we know a Triple Threat makes it so a champion doesn't have to be pinned for someone to win. We'll have to see if they try and keep Nikki out of it at all.
Matt says it probably doesn't matter, because if Rhea and Charlotte want to focus on each other, that is where Nikki can sneak in and take advantage. It is all up for grabs in a Triple Threat, so don't overlook Nikki. Kayla agrees, Nikki can use distraction just like she did at MITB to win the briefcase. But that's all for this week, Kayla thanks us for watching, and hopes we tune in for this Wednesday's edition of The Bump, where we will hear even more from Styles & Omos. Good night, everybody!
---
My Thoughts:
Another good episode, but as I said for Talking Smack just last Saturday, I'm starting to feel like this format isn't going to be nearly as fun as the original. The way this is being done, we aren't getting that great energy from interactions between R-Truth, Kevin Patrick and whoever is on the show. I do appreciate Damian Priest referenced "K-Peezy," and he had a good segment himself giving the interview promo, but it was more fun when he was sitting down having almost a conversation with Truth and Kevin. Truth was almost too good, really, and Kevin makes a good "straight man" to Truth's antics. Kayla and Matt know what they're talking about but they're both the serious sports analyst.
Styles & Omos had a good segment, and I like Styles going on about Riddle liking candies. I actually hope Riddle tries a peace offering of something and then it fails. Then Rhea kinda recycled material from Raw, but even within the same segment because sadly, Raw hasn't given her much to go on other than "tough heavy metal badass." Combined with the things I point out in my Raw article, this is just another thing that shows how WWE has shot Raw in the foot. Rhea may not have been the most compelling character in NXT but she didn't nearly struggle with promos as much as she does here. She got to be herself, not an exaggeration of herself.
Mitchell's AEW Continental Classic Update! (11/27/23)
What a start to the tournament!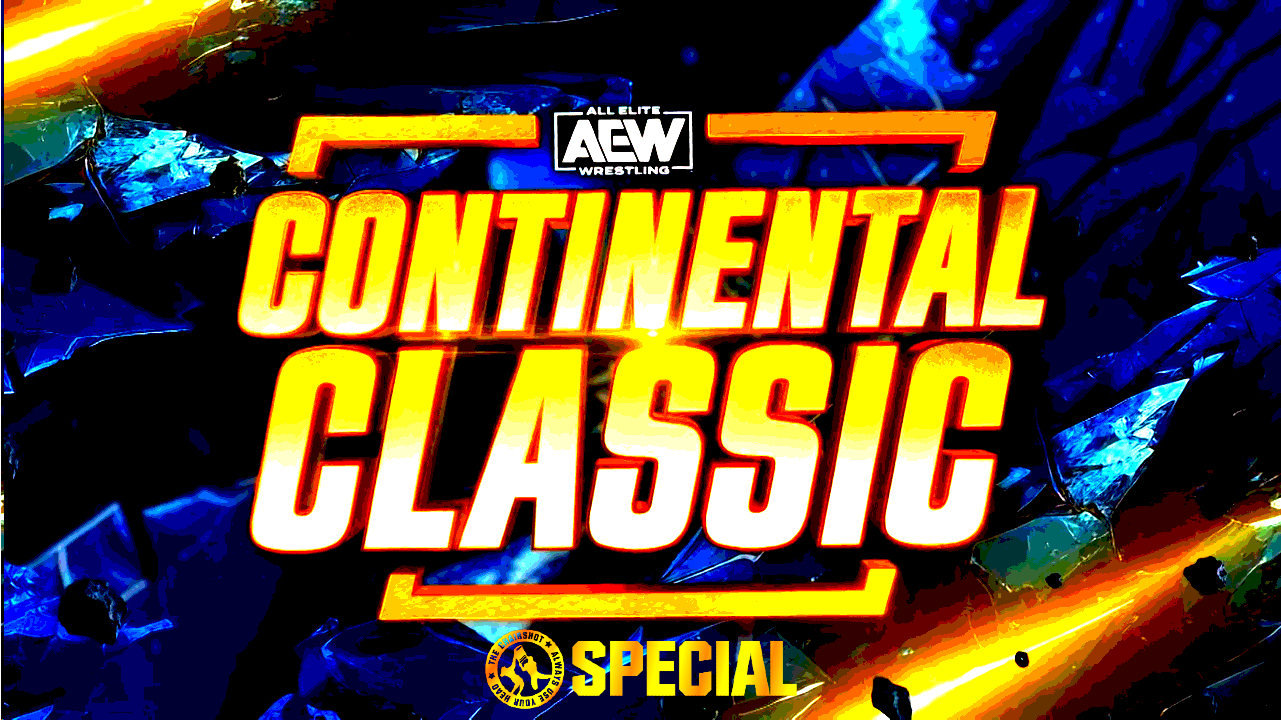 Did your picks win points?
The AEW Continental Classic is underway, with almost everyone competing. Check in here if you haven't seen the winners and losers of week 1!
Here are your
Gold League

standings!
Jon Moxley: 1-0, 3 points
Swerve Strickland: 1-0, 3 points
Jay White: 1-0, 3 points
Rush: 0-1, 0 points
Mark Briscoe: 0-1, 0 points.
Jay Lethal: 0-1, 0 points
Here are your
Blue League

standings!
Brody King: 1-0, 3 points
Claudio Castagnoli: 1-0, 3 points
Daniel Garcia: 0-1, 0 points
Eddie Kingston: 0-1, 0 points
Bryan Danielson: Yet to Compete
Andrade El Idolo: Yet to Compete
My Thoughts:
Nothing too crazy, nothing too wild, this tournament only just got started. The only disappointing point is that they could not get Bryan "cleared to compete" Saturday night. Not sure how much of that is shoot given the bad eye, but this was kinda the problem of wanting him in the tournament over tons of other choices. Bryan wants to face Okada for WrestleKingdom 18, how is Bryan supposed to do that at his best if he's also gonna be in a round robin, doing five top level matches in about as many weeks? And it takes away from Andrade being able to do something. Also a little surprised we didn't even hear from Andrade on Saturday.
Now as we heard on Saturday, round two's matches are set. Gold League will see Mark Briscoe VS Rush, White VS Swerve, and of course, Moxley VS Lethal. Nice variety there, a couple 0-1 guys facing off, as well as two 1-0 guys, and then 1-0 VS 0-1. No offense to Lethal, but he feels like an 0-2 going up against Moxley. Hard to call the other ones but that's the fun of it. Meanwhile, Blue League sees Brody VS Claudio in a showdown to be 2-0, then Bryan and Andrade finally jump in, Bryan against Eddie and Andrade against Garcia. Sadly, feels like Eddie and Garcia are going 0-2, no way Tony Khan is booking Bryan and Andrade to lose their first shots.
In fact, that could be half the reason they did wait on those two, that's almost too good for just a first round opener. But I still would've done it, same as NJPW does stuff like that for round robins, which this is all modeled after anyway.
AEW announces Continental Classic entrants
The C2 is set!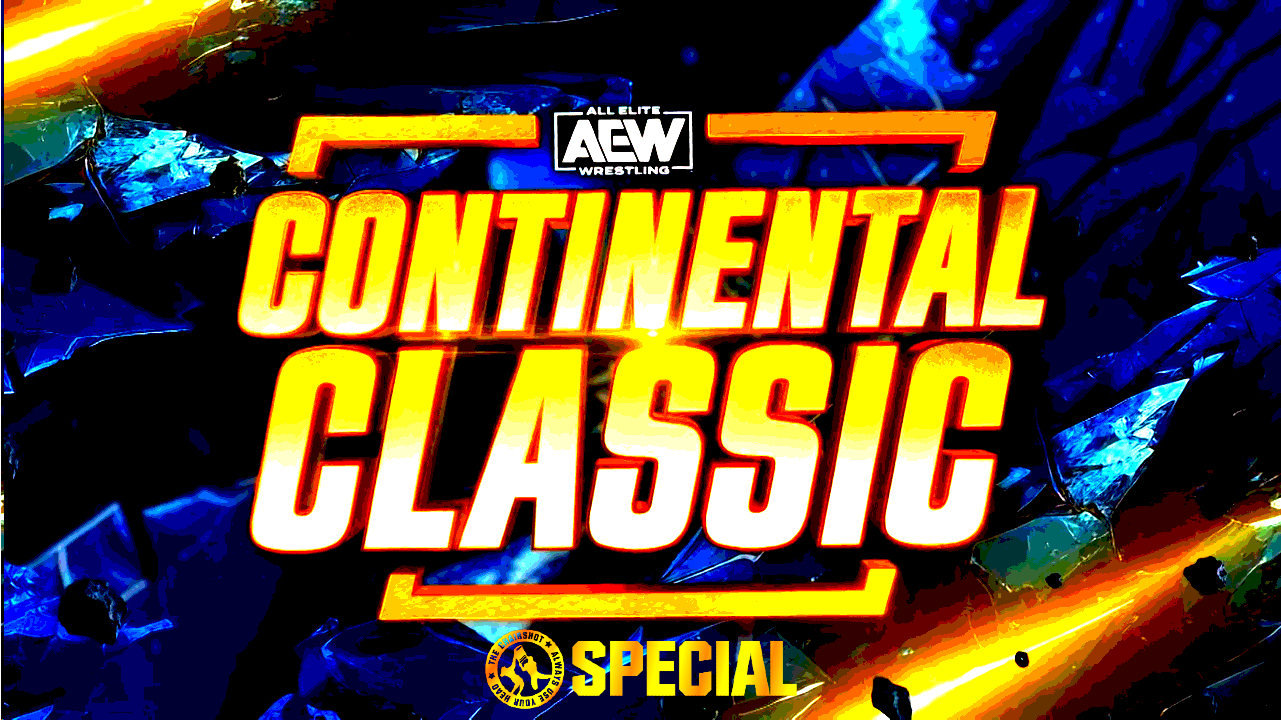 Tony Khan Reveals the Blue and Gold "Leagues!"
Originally livestreamed, Tony Khan and Tony Schiavone officially announced the twelve total entrants and divided them into the two round robin blocks known as the "Blue League" and "Gold League." If you don't feel like sifting through the almost 30 minute video, the groups are:
Blue League

Bryan Danielson
Andrade El Idolo
Brody King
Claudio Castagnoli
Daniel Garcia
Eddie Kingston
Gold League
Jon Moxley
Swerve Strickland
Rush
Mark Briscoe
Jay Lethal
Jay White
Tony Khan also explains the rules for the Continental Classic:
Every match has a 20 minute time limit
The winner of each match earns 3 points, losers earn 0, 1 point for a draw
EVERYONE ELSE is banned from ringside for true 1v1 action
Eddie Kingston also joined the selection special as his "life's work" is on the line in this tournament, both the ROH World Championship and NJPW Strong Openweight Championship on the line as part of the modern day North American Triple Crown Eddie, Tony Khan, AEW, ROH and NJPW are looking to create together. Gold League competes tonight on Dynamite while Blue League will have their start this Saturday on Collision. Look for more articles like this one to keep up with the Continental Classic standings over the next six weeks of tournament action!