Mitchell's WWE Talking Smack Report! (7/24/21)
It's Toni Time on Talking Smack!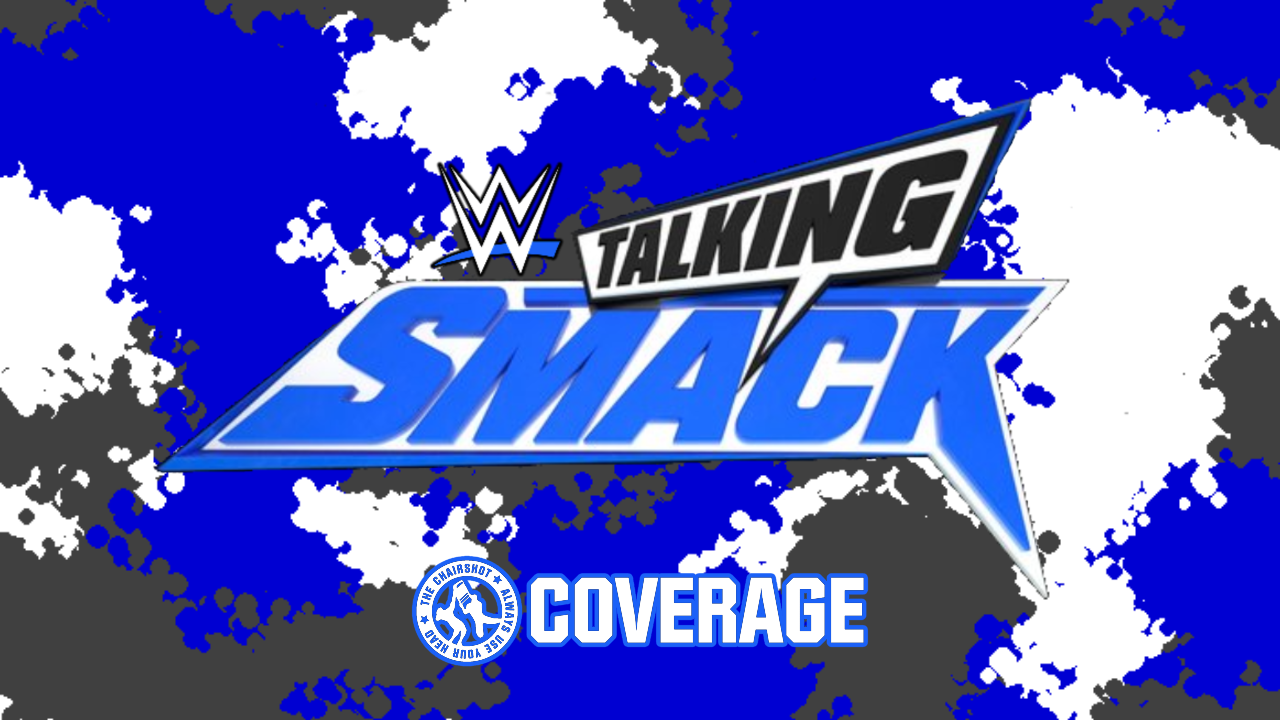 Talking Smack is ready to think big time!
SmackDown may've been from two locations but Talking Smack is all right here! Big E, Baron Corbin and Toni Storm are all in The Land!
Matt Camp and Peter Rosenberg welcome us back to the show.
A new cohosting combination is here, and again Peter insists being acknowledged as both former and future WWE 24/7 Champion.  That aside, time to unpack everything from Friday Night SmackDown! And to start, a mainstay of SmackDown, the Rated R Superstar, EDGE, got retribution on Seth Rollins, but was it enough? Peter says no it was not enough, because Edge surely wanted to tear into Rollins. Edge isn't Universal Champion because of Rollins, more on that in a moment. But the man who is Universal Champion, Roman Reigns, heard John Cena challenge him to a match at SummerSlam, and Roman said NO! Is Roman scared of Cena?
Peter says, "First of all, how dare you." Roman is Head of the Table, the reason Peter and Matt can enjoy a cool, refreshing beverage right now, show him some respect. But Roman is not scared of Cena. But Peter feels he needs to be pinched, this is a dream come true even talking about Cena and Roman. But Roman isn't scared, he's smart. SmackDown is Roman's show, Cena can't just show up after Fast & Furious 9, in between whatever other films he's working on, and just do what he wants. This is Roman's house and Roman showed that. Roman said no to Cena, but Matt's been watching a long time. He thinks back to No Mercy 2017, and Roman has a point, Cena said a lot of the same things back then. Is that the right tactic?
Peter says the problem here is that this isn't the same situation. The WWE Universe, the landscape, has all changed since Cena went to Hollywood. Roman is a different Roman! This isn't The Shield Roman, this is the Head of the Table, who learned under the great Paul Heyman. That requires different strategy from Cena. But then someone Roman said yes to was the Prince! The original Universal Champion, Finn Balor, who just defeated Sami Zayn earlier that night, challenged Roman, and Roman accepted! What're Peter's thoughts? First, Balor has unfinished business with this title. He wants that back badly, and Peter respects him going right up to Roman. Roman maybe playing head games with Cena accepts Balor's challenge.
So Balor going after Roman, what will Cena do in response? Balor only just came back, wouldn't that upset others? Peter is sure that's possible, but WWE always says "reach for the brass ring." And Balor is the inaugural Universal Champion, and highly decorated on top of that, props for him showing up and making that challenge, as well as to Roman for how he handled that. Well one man who has his eyes on all things world titles is Mr. Money in the Bank, Big E! Mr. Mon-E in the Bank can just sit back and watch. And Matt sees this as a great situation for Big E because he can watch everyone else fight it out while he has that golden ticket.
Peter agrees, Big E can totally watch and wait as this melee plays out. Then he has his opportunity whenever he wants. Big E could let Balor beat Roman and then Big E gets an even better match-up. Big E earned that right winning MITB, but here and now, Kayla Braxton is with Big E to get his thoughts directly!
Kayla thanks Matt & Peter and she is so excited to be here with Mr. MITB! Yes, it is THE Big E. This was the first SmackDown with him as Mr. MITB, has he had time to process this great accomplishment? Yes, Big E says he likes some fun and shenanigans. But he is going to take a little break from that to be serious. He felt a deep, profound emotional fulfillment, especially with the fans' energy there. He couldn't sleep that night, he maybe got 90 minutes of rest because he just sat there in his room, reflecting. That is the essence of what they do, that is the beauty of this industry. It is the moments you get to share with others, so it has been just a moment of letting it all sink in. That moment of, "You like me? You really like me?" and giggling like a little schoolgirl.
Kayla says it was really cool to see Big E post that photo with his New Day brothers after winning. What was that moment like? It was beautiful. He knows Kofi & Woods were busy but of course they were there for him. They've always supported each other, and they're not afraid to tell each other they love each other. When all is said and done in their careers, they'll still be spending time together because they've become brothers. Big E is beyond grateful for them. Kayla says it is very deserved. But can Big E tell us anything about his plans? He has his shot at any title he wants, what one is he aiming for?
What is Big E supposed to say? Stand up and say, "On August 21st, Roman Reigns-" No! That ruins the fun, Kayla. Like explaining a magic trick! Big E isn't going to give away things. Just watch and be amazed! But Big E's watching everyone. There are so many natural rivalries out there. The big meaty men match he's been talking about as Goldberg takes on Bobby Lashley, there's Big Dawg, Top Dawg Roman, or even John Cena. No shame in beating arguably the greatest of all time. So everyone, watch out! Big E's coming! Big E tells them to work on the glutes. Get tight and strong. Back to the studio!
Peter says that was a lot of talk about man meat and glutes, but he likes the confidence Big E has with the briefcase. Big E is one of the best people and best athletes, and he is poised to do some damage. Stay tuned because there's still Corbin and Storm to come!
Talking Smack returns to talk Edge and Rollins.
Rollins was laughing but Edge soon punched the smile off his face! It was a Rated R brawl, and Rollins got a quick #EdgeOCution! But no Spear, that would've been the cherry on top. Matt and Peter know this is far from done. Peter is excited about this. A year or more ago, when Edge returned, Peter had him on his podcast. Edge listed who he was excited to face, and one of those was Rollins. Now it isn't about the dream match, it is about getting his hands on the man who cost him the Universal Championship! Edge came back to soak up the love of the fans, which he has done. Houston was nonstop love from the fans. But now, he wants to hurt Rollins.
Matt understands how personal this got. Just look at Drew McIntyre and Jinder Mahal on Raw. McIntyre's goal was the WWE World Championship, Mahal took that opportunity away from him, now all of McIntyre's focus is on Mahal. That is Edge with Rollins. Is Edge going to be blinded by rage? Rollins always has a game plan. Maybe Rollins is a little ahead now. Whoa, whoa, whoa! Peter can't believe Matt is being offensive to yet another iconic wrestler! Well this would be a match-up of two icons, so who does he mean? Edge invented mind games! He's tortured so many, from The Undertaker to John Cena to Randy Orton! As great as Rollins is, Edge is not in over his head.
Well there are many chapters to come, and they know where they're going. But one man who is rather lost in life lately is Baron Corbin. And things didn't go well again this week. There was some kindness from Kevin Owens with giving him a little money, a handful of $20 bills, maybe up to $100. But Peter is so sad, because he gave to the Corbin Fund, only to find that didn't work out. And then Nerf into the nuts… The Dirty Dawgs take the money, all but kicking Corbin while he's down! This is rough. But do you really feel bad for Corbin? In a way, how do you not? Corbin was on top of the world just a couple years ago! Obnoxious, yes, but happy!
What stain was that, anyway? Spaghetti sauce. And he's taking the bus! It's all really rough, but Kayla is with Corbin now to talk to him again. Kayla thanks the guys again and brings up Corbin being rather open about his recent financial woes. She has to ask, he's been at this for quite some time, did he not have anything saved somewhere? How did he fall so fast? If Corbin really needs to explain it… When he was a king, his paycheck was $20,000 a week. And getting those monster paychecks, you start to think, "Okay, now I can get a million dollar house! Now I can get the truck I wanted, and the car I wanted, and the jewelry." You buy and buy because it's every week, 20 grand!
Now, at the end of the month, you have $60,000 in bills, and then the taxes. He tried investing, got some Bitcoin when it was $62,000 but it dropped to around $30,000, and he borrowed money to make up for that. So just suddenly, everything catches up. And then he loses the crown, and he's no longer king. With the crown came that money. He can't even say with pride what his new paycheck is. It certainly doesn't cover his vehicles. He's lost three or four, his wife is so disappointed and he's embarrassed. He has to go home and he just doesn't have the income coming in, or the luck to turn it around. When you fall hard, you fall fast.
Kayla tries to cheer Corbin up with, "When you hit rock bottom, all you can do is go up." She wishes him luck but he feels this is worse than rock bottom. Things keep piling on. Who decides what "the bottom" is? Today's Friday in Cleveland, so he figures, "How much worse can it get?" And then he wakes up, has breakfast and can't even afford things. His shirt is still a mess. The reason he has this sauce stain is because he lost his can opener and so he just bashed the can on the cement. He had some, spilled the rest. Does Kayla know how to get the stain out? Kayla says she'll help him with that. She thanks him again for his time, and sends it back to the studio. Wow, after brining up all that painful stuff, they're just done? Well, yeah she has to send it back to the guys…
Matt thanks Kayla for that, and Peter doesn't want to laugh because it is rough for Corbin. But maybe Corbin really should sell his extra vehicles. The Bitcoin stuff, getting in at 62,000, maybe not the best move. The hair, the beard, none of it is good right now. But what will be good is #ToniTime!
Talking Smack returns to talk the SmackDown Women's Division.
Bianca Belair was the strongEST at Rolling Loud as she retained the SmackDown Women's Championship against Carmella. The world's largest hip hop music festival got to see the EST Era continue, as well as the return of the Street Profits in which Angelo Dawkins defeated Chad Gable. An amazing night for them, and especially a great couple of weeks for Bianca, let alone this entire year. Bianca wins the Women's Royal Rumble, challenges and defeats Sasha Bank for the title in the WrestleMania 37 Night One main event, then winning an ESPY for that very performance. Now she gets to be part of the first time WWE goes to Rolling Loud and she retains her title there.
And Rolling Loud is a massive, multiple day event also done in multiple cities. It kicked off in Miami, huge crowd, just a great time for Bianca. She is taking on any and all challengers, having defeated Sasha, Bayley, Mella, just some of the greatest the WWE has to offer in a division that continues to get deeper. It happened on Friday, because Toni Storm made her successful SmackDown debut defeating Zelina Vega. Of course, we've seen Toni be successful in NXT UK as their champion and then stay strong in NXT. Now here on SmackDown, she made a big impact. Matt's seen her entire career, sky's the limit for Storm.
Peter agrees, Toni is incredibly exciting, and she has a lot in common with Rhea Ripley, having come overseas from Australia and making her mark in the WWE. Winning the Mae Young Classic, the NXT UK Championship, she shows it over and over, and wins in her SmackDown debut. Everyone should keep a close eye on Toni Storm, and it is indeed #ToniTime as Kayla is with her in Cleveland.
Kayla says this is quite the treat for Talking Smack as Toni Storm is here. Toni says hi and Kayla welcomes her to the brand. Storm debuted, won, how does it feel to do that in front of fans? She isn't sure how to put into words the feeling of this. She's dreamt of this since she was 10 and it was cool! Speaking of cool, Toni's pretty cool. One of the coolest looks in the WWE, and there's a story behind this, right? Wild child of the '80s? Well, it all starts with Toni's mom always being in the 1980's. All her stories were about the wild stuff she did back then, from the music to the culture. It really inspired Toni growing up, so when she got into wrestling, she embraced the 80's glam rock. You can probably smell the hairspray, she's probably highly flammable right now.
Well she looks so cool. But even though this is just her first night on SmackDown, what goals does Storm have for herself? Well she'll be champion, of course. Why else is she here? She won't waste time. She'll be new champ one day! Shooting for the stars! Kayla welcomes and congratulates Toni and sends it back to the studio.
Matt likes Toni shooting high for the title, as she should. She's absolutely ready, right? Peter says as he was watching, and how he brought up Rhea, now he thinks about Bianca, and all these new talents that are showing up. They come from NXT with that hard to describe It Factor. No one had seen someone quite like Bianca, or quite like Toni. Toni has a certain energy. Just listening to her there, she was so loose and comfortable. She has a charisma, and she's dangerous in the ring, too. Yes, Vega felt that the hard way.
But going back to this, the close of SmackDown, Roman Reigns accepting Finn Balor's challenge, when is this happening? Balor mentioned on The Bump last Wednesday, he does have unfinished business with the Universal Championship. He only held it for 24 hours. Matt wonders, is Roman overconfident with someone that hungry to get the title? Peter knows that Roman right now knows he's at the top of his game. There are some things you could worry about, such as overlooking a guy like Balor. Maybe the physical stature makes Roman think Balor couldn't possibly match up with him. But as we've talked about, Balor is very decorated.
The real question is: Where does this put Cena? We've already seen the #SummerOfCena schedule revealed, he's here for the Summer, what happens here? Is Balor kinda messing things up? Matt isn't sure if Balor is messing things up. Maybe Cena decides to take a step back and say, "I'll take on the winner." Or maybe Cena is that dead set on facing Roman? We'll have to see next week! Matt wishes Peter luck in the 24/7 Championship Division, thanks us for watching, and hopes we have a great weekend.
---
My Thoughts:
This was another good Talking Smack, but I'm starting to feel like this format isn't going to be nearly as fun as the original. We still got good promos out of Big E, Corbin and Toni, with Corbin's being an oddly hilarious one. Why would he not have a can opener and then default to bashing the can on the ground? But my main thing is, we won't be getting that great energy from interactions like Pat McAfee and just about anyone, and the same with Raw Talk not having R-Truth interact with guests, or even just R-Truth talking with "K-Peezy" Kevin Patrick.
I suppose some of this is because much of the US is still worried about COVID and they can't be sending everyone everywhere just yet. But they could also be going for a more ESPN SportsCenter vibe where a correspondent interviews the athletes and there are in-studio analysts. Which no offense, but I don't watch those shows a lot and I don't want that in my pro-wrestling anyway. The chemistry of R-Truth, Kevin Patrick and Matt Riddle was proof enough that that is how you do this kind of WWE post show.
Mitchell's AEW Continental Classic Update! (11/27/23)
What a start to the tournament!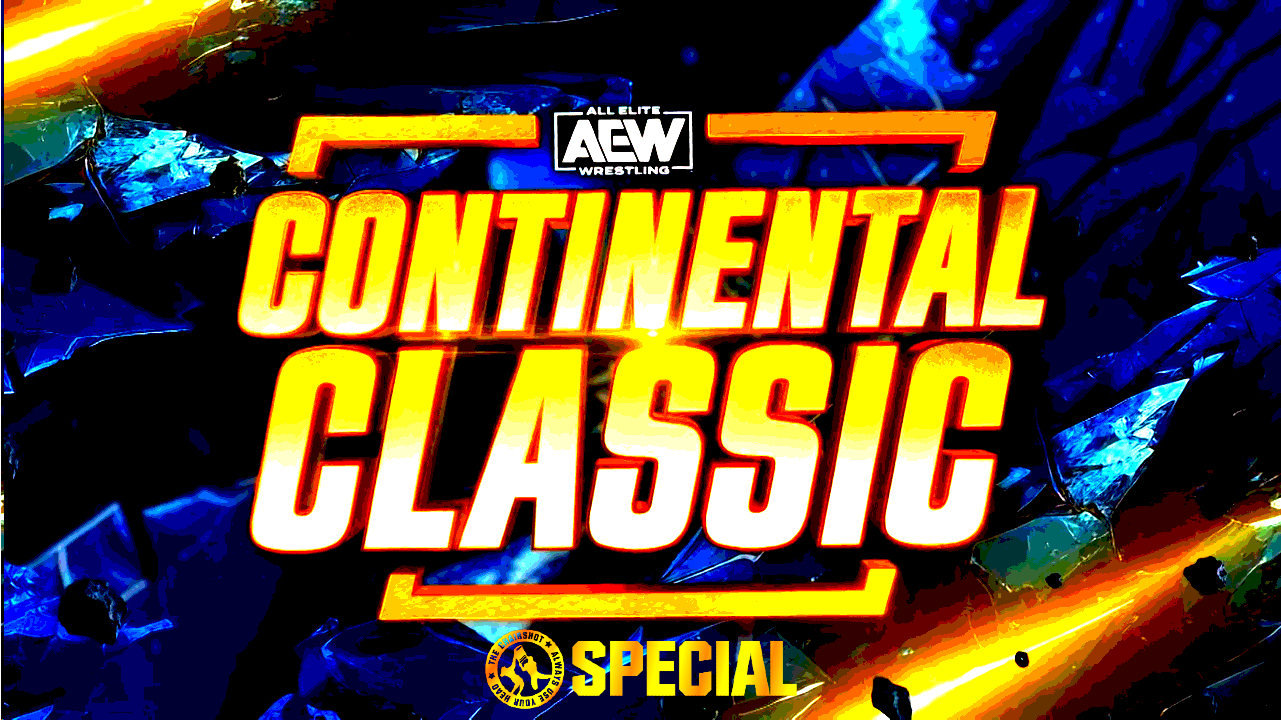 Did your picks win points?
The AEW Continental Classic is underway, with almost everyone competing. Check in here if you haven't seen the winners and losers of week 1!
Here are your
Gold League

standings!
Jon Moxley: 1-0, 3 points
Swerve Strickland: 1-0, 3 points
Jay White: 1-0, 3 points
Rush: 0-1, 0 points
Mark Briscoe: 0-1, 0 points.
Jay Lethal: 0-1, 0 points
Here are your
Blue League

standings!
Brody King: 1-0, 3 points
Claudio Castagnoli: 1-0, 3 points
Daniel Garcia: 0-1, 0 points
Eddie Kingston: 0-1, 0 points
Bryan Danielson: Yet to Compete
Andrade El Idolo: Yet to Compete
My Thoughts:
Nothing too crazy, nothing too wild, this tournament only just got started. The only disappointing point is that they could not get Bryan "cleared to compete" Saturday night. Not sure how much of that is shoot given the bad eye, but this was kinda the problem of wanting him in the tournament over tons of other choices. Bryan wants to face Okada for WrestleKingdom 18, how is Bryan supposed to do that at his best if he's also gonna be in a round robin, doing five top level matches in about as many weeks? And it takes away from Andrade being able to do something. Also a little surprised we didn't even hear from Andrade on Saturday.
Now as we heard on Saturday, round two's matches are set. Gold League will see Mark Briscoe VS Rush, White VS Swerve, and of course, Moxley VS Lethal. Nice variety there, a couple 0-1 guys facing off, as well as two 1-0 guys, and then 1-0 VS 0-1. No offense to Lethal, but he feels like an 0-2 going up against Moxley. Hard to call the other ones but that's the fun of it. Meanwhile, Blue League sees Brody VS Claudio in a showdown to be 2-0, then Bryan and Andrade finally jump in, Bryan against Eddie and Andrade against Garcia. Sadly, feels like Eddie and Garcia are going 0-2, no way Tony Khan is booking Bryan and Andrade to lose their first shots.
In fact, that could be half the reason they did wait on those two, that's almost too good for just a first round opener. But I still would've done it, same as NJPW does stuff like that for round robins, which this is all modeled after anyway.
AEW announces Continental Classic entrants
The C2 is set!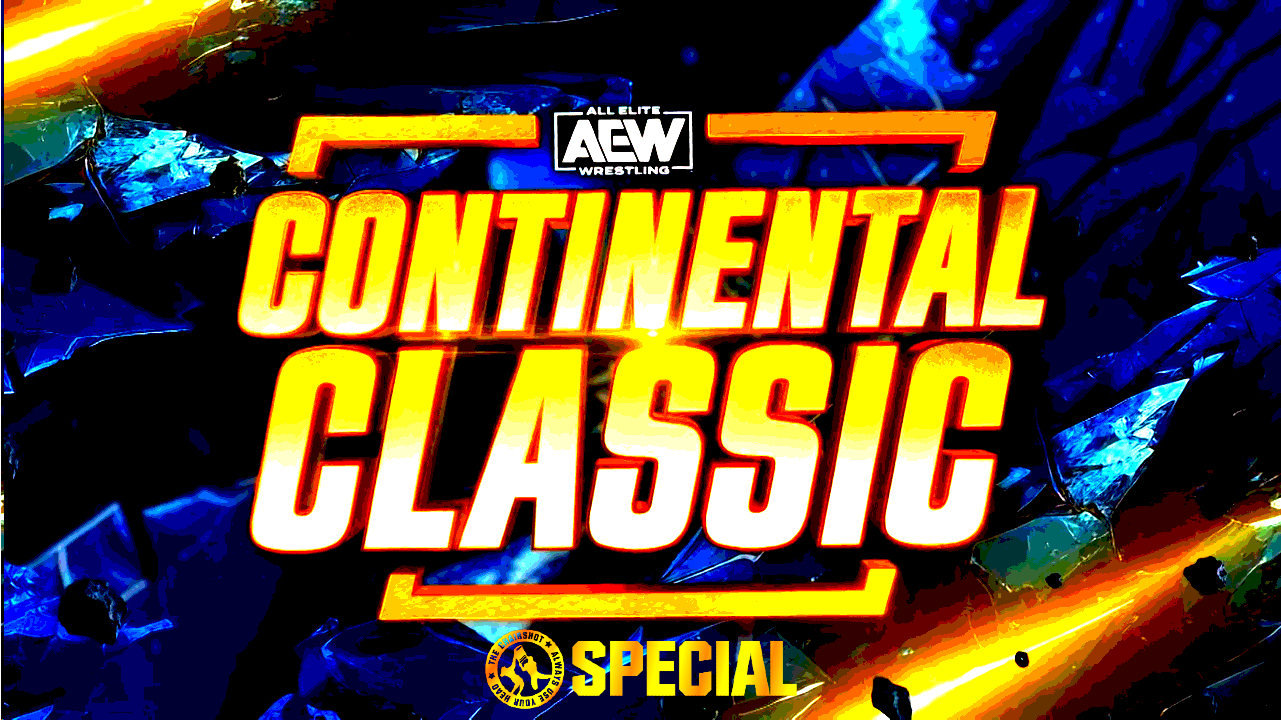 Tony Khan Reveals the Blue and Gold "Leagues!"
Originally livestreamed, Tony Khan and Tony Schiavone officially announced the twelve total entrants and divided them into the two round robin blocks known as the "Blue League" and "Gold League." If you don't feel like sifting through the almost 30 minute video, the groups are:
Blue League

Bryan Danielson
Andrade El Idolo
Brody King
Claudio Castagnoli
Daniel Garcia
Eddie Kingston
Gold League
Jon Moxley
Swerve Strickland
Rush
Mark Briscoe
Jay Lethal
Jay White
Tony Khan also explains the rules for the Continental Classic:
Every match has a 20 minute time limit
The winner of each match earns 3 points, losers earn 0, 1 point for a draw
EVERYONE ELSE is banned from ringside for true 1v1 action
Eddie Kingston also joined the selection special as his "life's work" is on the line in this tournament, both the ROH World Championship and NJPW Strong Openweight Championship on the line as part of the modern day North American Triple Crown Eddie, Tony Khan, AEW, ROH and NJPW are looking to create together. Gold League competes tonight on Dynamite while Blue League will have their start this Saturday on Collision. Look for more articles like this one to keep up with the Continental Classic standings over the next six weeks of tournament action!