Andrew's IMPACT Wrestling Turning Point Results & Match Ratings: 11.3.2023
With a show in Newcastle, the Billy GOAT takes on the gaijin pride of Pro Wrestling NOAH! Deonna also gets a third and final chance at trying to take the title off of Trinity! Turning Point is tonight!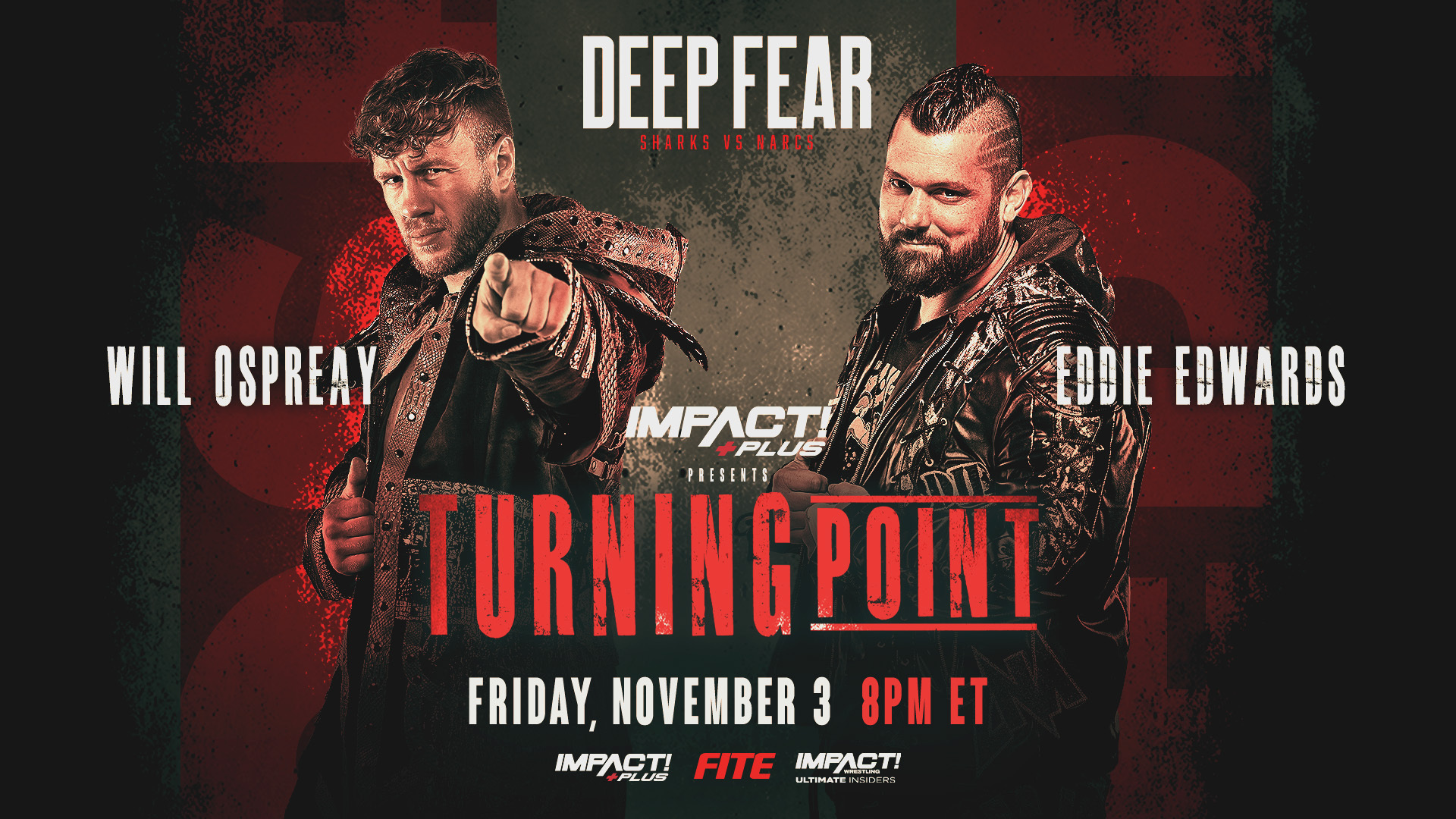 While the card has a few solid matches without needing the Top 2 belts to be on the line. Will Ospreay and Eddie Edwards could be a sneaky Match of the Year candidate, Trinity vs Deonna 3 with Gail Kim as special guest ref could be solid and nothing really looks bad.
I guess we should just sit back and take in the show. I'm a little curious if Simon Miller is a decent wrestler at all since I haven't followed his career since WhatCulture stopped being relevant like what…5 years ago?
.@TheEricYoung teams up with @Walking_Weapon to take on #SUBCULTURE to kick off #TurningPoint! pic.twitter.com/VjbmkfsZ6b

— IMPACT (@IMPACTWRESTLING) November 4, 2023
Ratings:
Eric Young & Josh Alexander vs SUBCulture: Josh wins via C4 Spike – *** 1/4
Gisele Shaw vs Alex Windsor: Gisele wins via Denouement – ** 3/4
Rich Swann vs Trey Miguel: Swann wins via 450 Splash – * 1/2
Dani Luna vs Jordynne Grace: Jordynne wins via Juggernaut Driver – *** 1/4
Simon Miller vs Joe Hendry: Hendry wins via Standing Ovation – ** 1/2
Most Professional Wrestling Gods (Moose & Brian Myers) vs The Futures (Frankie Kazarian & Chris Sabin): Moose wins via Lights Out – *** 1/2
Special Guest Referee Gail Kim: Knockouts World Championship: Trinity (c) vs Deonna Purrazzo: Trinity retains via Starstruck – *** 1/4
Will Ospreay vs Eddie Edwards: Ospreay wins via Stormbreaker – *****
Results:
Eric Young & Josh Alexander vs SUBCulture
After a little slow start, SUBCulture starts to work over Josh's legs early, which is smart. Takes out his power base for the C4 Spike and any submission attempts. EY tags in, keeps up the pressure but once he gets Webster into the corner, Webster starts fighting out with some quick little flippy moves. This gives Mandrews the chance to tag in, start working the speed kills mentality, but after a short burst we get to Alexander looking for the Kurt Angle German Suplexes. Mandrews blocks the third, a few quick fun moves, Spinebuster from Josh, EY with a Macho Man Elbow and then goes after Webster. Near fall from Josh, then we get Tornado rules for a little bit, all four guys are fighting, and stereo Sharpshooters happen!
The smaller guys break the submissions and back to back Stun Dog Millionaires from Mandrews gives the opening, Shadows over Malice for a 2. Headbutts and Josh throws out Mandrews, EY with the Piledriver, but Mandrews is back in for the save. Doomsday set up attempt, but EY gets sent into the perched Alexander, and a Frankensteiner gives the opening. SUBCulture is rocking and rolling until they misfire Blitz Knee Bop, Power Breaker from Josh into a C4 Spike out of the chaos and Canada wins!
Gisele Shaw vs Alex Windsor
An even start that goes into the dumb simultaneous Dropkick spot and a stare down. Early start was to try and continue to push their history for when Gisele was in RevPro and Progress. Windsor eventually lands the first few shots and then Gisele just dumps her out and starts taking over. Some corner to corner work, grabbing Windsor's attempted counter by hanging her into the ropes, Enzuigiri into a Draping DDT for a 2 count. Windsor dodges the Denouement, and starts with some intense Lariats to work back into the match.
Windsor goes to the top, Gisele sees it, slides back into the ring after the powder and takes a weird Missile Dropkick spot. Windsor tries a few more haymakers, tosses her into the ropes and Gisele turns it into an Oscutter for 2! Kawada Kicks from Shaw as she tries another Oscutter, but Windsor catches her and turns it into a Blue Thunder Bomb.
Spinning backfist from Gisele, Denouement 2 misses again but she turns it into a step up Rising Knee and then third try is the charm for the Denouement! Gisele gets her first win in what feels like months.
Rich Swann vs Trey Miguel
Trey just lost to goofy ass Grado last night. So if he beats Rich, Rich better be leaving the company because that's embarrassing.
Very typical counters and staring with chirping Cruiserweight boring open.  Rich finally lands a quick flip kick, but then Trey powders and turns things around when Rich does the dumb babyface thing and follows. Trey jumps on Rich when he tries to beat the 10 count and then throws him back out. This is…lame, even if its decent heel work now, it didn't start that way. Bad psychology to try and match flippy high risk stuff and then slow it down and be "cheap".
Rich flips onto the stage when Trey gets a little frustrated, but as soon as Rich flies, a Superkick knocks him out of the air. Trey charges again a few times but Rich catches Trey with a few kicks and that over the shoulder Back Kick for a near fall. Rich pulls Trey over, takes 9 years before his 450 so it was obvious it was going to be countered. Combo Rush from Trey that flourishes with a Double Stomp, but only for 2. Trey goads Rich, tells him to stop being a bitch instead of actually doing something and now we get a lame chop spot.
So stupid chops and slaps leads into a bad rope run leap frog Poison Rana/Superkick, everyone takes a small nap spot. I am so god damn bored with this match. It's literally just color by numbers lame 205 Live. Lightning Spiral kick out, before of course, now Trey over reacts like a 4 year old who just tasted peas for the first time. Superkick into a 450 Splash for Swann's win. Lame match with a "controversial" finish since Trey got his shoulder up but the ref didn't see it. Which means there's more of this to come…great.
Dani Luna vs Jordynne Grace
Fairly even until Grace up and overs two charges from Dani and Jordynne wins the Shoulder Tackle battle. Dani counters a Powerbomb attempt, hits the ropes quick and as Jordynne sits up, Dani levels her with the Sliding Lariat. Dueling attempts at the Vertical Suplex, Jordynne turns it into a Small Package, but Dani gets up and finally grabs Jordynne and pulls off the Suplex for a near fall. A literally meeting in the middle where they both conk heads and fall back for a little.
They stumble up and strike exchange begins. But this has more fire and intensity than the lame X Division mess we just saw. I thought Dani was gonna go full Shinsuke Nakamura and German Suplex Grace from the Apron over, but when Grace fights back, Dani just grabs her and pulls her between the ropes for the German Suplex. Luna Landing attempt is counter, Grace hops over Dani with a clever way to get into a Kudome Valentine for 2! Grace with a wild swing, Dani back elbow says no, Luna Landing attempt but rapid fire elbows stuns Dani, Jordynne hits her own Backfist and the Juggernaut Driver (formerly Grace Driver) wins the match!
Simon Miller vs Joe Hendry
Hendry starts off with a great mock song of Simon Miller, and the Nickleback Punchline is beautiful. Miller attacks Hendry right as his music goes out, before the bell and before Hendry can talk. Miller starts talking again about doing the first ever live Ups and Downs, but Hendry is already back up and knocks Miller down. Joe kicks at him to stand up and the bell still hasn't rung. Miller tries to run Hendry around, feint at the slide in to bait out Simon's elbow drop on nothing and now Hendry is toying with this big idiot.
Hendry hits the chops along with the crowd clapping for him and then a Stalling Suplex that lasts a solid 40 seconds, just to make a point is fantastic. Only a near fall as now Ryback's bastard British son gets a quick Scoop Slam, spends too much time setting up his next move and Hendry dodges. Miller cheap eye poke, two corner splashes into a Sidewalk Slam for a near fall. Hendry tries to get some space with a flurry of Uppercuts, but Simon cuts him off with a Diving Lariat.
Miller then tries to lock in a Sleeper Hold, but Hendry rises up, spins him around and muscles him over for the Vertical Suplex. Hendry with consecutive Lariats, Sack of Shit from Hendry into a Kip Up. Hendry tries to hype the crowd, Miller powdered to the apron a little and a Jawbreaker/Top Rope Stun Gun opens up Hendry for a Spear. Miller takes too much time, another Spear turned into a Cutter, and now Hendry hits the Miz Kicks for emphasis. Back to Back Flying Shoulder Tackles from Miller, into a Back Body Drop. Miller postures that the match is over but Hendry pops up and Standing Ovation lays out Miller. A little fun, but it was never really close.
Most Professional Wrestling Gods (Moose & Brian Myers) vs The Futures (Frankie Kazarian & Chris Sabin)
Admittedly I got up to go get a drink during intros and it doesn't look like I missed anything with Kaz and Myers starting. A few basic moves, early tag with Sabin and Kaz for a basic tandem move…but nothing crazy. Myers gets away from Sabin, chastises him and Sabin allows the heel to talk and then tag in Moose. Moose tries to pick at the size difference, but Sabin uses his speed and a quick flying Arm Drag to just get Moose to rethink his attack for a second. Sabin now goes for the Shoulder Tackles for a goofy spot as Moose dusts his shoulders off. Sabin tries to go low and be quick, but when he goes back to the ropes he eats Moose's Okada Dropkick. Kaz and Sabin double team Moose while Myers is being held off by the ref, double Guillotine Leg Drops for like…a half of one. Myers gets tagged back in after a Manhattan Drop, but Myers gets stuck in the Tree of Woe, and Moose comes in and makes it a Tree of No, but Moose just leaves Myers there as the ref goes to Sabin. Kaz takes Moose off his feet, Sabin shows up Split Leg into the Tree of Woe, then Myers falls off and there's a 69 in the corner. Hannifan with the comment of the night when he says "Well Moose's number was…ya know…when he played in the NFL" – Rehwoldt had difficulty staying heel on the commentary with that comment.
After the slightly embarrassing spot, the heels start to take control using their size and a few cheap shots to their advantage. Sabin tries to counter Moose's Jacknife Powerbomb, but Myers picks the ankle of Kaz and pulls him off the apron right before Sabin can try for the tag. Sabin remains isolated, but a Tornado DDT out of the corner gives Sabin another chance to tag Kaz. Ricky to Robert for the faces, but Myers also gets the tag, but Kaz is rolling, Springboard Leg Drop that Myers dodges but Kaz manages to land on his feet and Slingshot in Myers for the Cutter. Moose tries to get involved, Guillotine for Moose, Myers tries something but Kaz has a DDT for him. Running Elbows from both faces, Russian Leg Sweep into a Flying Kick from Sabin for a 2 until Moose breaks it up. Moose gets the tag in, quick Cross Body on Sabin nearly squashes the man, Kip Up, looking for Lights Out but Cradle attempt no, School Boy second attempt, no, Sabin hits the Code Red and Myers breaks up the pinfall now. Kaz knocks out Myers, Moose counters Kaz's Chicken Wing attempt, goes for the Cross Body and Kaz catches him with the Cutter for the everybody moment.
Kaz hits a Backstabber on Myers, Slingshot Frankensteiner on the outside for Moose, but Moose blocks and Bombs Kaz into the post. Sabin Punts Moose, Myers takes out Sabin, Roster Cut gets countered but Myers counts the Chicken Wing by going through the ropes bouncing Kaz off and into Lights Out! Moose wins!
Special Guest Referee Gail Kim: Knockouts World Championship: Trinity (c) vs Deonna Purrazzo
Slow chain wrestling start, which makes sense with Deonna, trying to get Trinity on the ground work towards grabbing a limb but Trinity is fighting it off well. Trinity Matrix slide dodge looked good, but the arm drags into the simultaneous stupid Dropkick thing was a little poorly timed as a sequence. So this match isn't really doing anything early, but it makes sense it will start a little slow since Deonna is a technical wrestler.
More slower work, but Trinity grabs Deonna with her legs in the corner into the Booty Bop Phantom, or whatever she calls that little move. Trinity continues to stay a half step ahead until she slides under the ropes, tries to get back in and eats a Dropkick spilling to the outside. Deonna now starts stomping on Trinity's left arm, ties it in the ropes, kicks at the rope, Arm Wringer drives into the mat, Key Lock on the left arm. Transitioning from the Key lock to just driving her knees into the extended arm. Trinity uses the corner to pull out a desperation Stunner while favoring her left arm as Deonna cuts her off when she tries to build some steam. Back to a Top Wristlock on the left arm from Deonna, just really good and simple technical heel work.
A few dirty elbows and strikes while Trin is grounded and then a grounding Wristlock gives Trinity a chance to rally back with the crowd support. She gets some space, Deonna charges her but ole happens and Deonna goes flying into the post. Trinity tries to grab Deonna, Stun Gun levels the playing field from Deonna. Deonna crawls back in but Trinity finds her second wind. Rope Assisted Bulldog, a few quick strikes and Rear View for 2! Trinity tries to keep her foot on the gas, Deonna ducks and lands the Pump Kick for 2. Trinity pushes off Purrazzo from continuing the offense and catches her in a Samoan Drop for 2. Side Russian Leg Sweep into Fujiwara from Deonna, but Trin claws for the ropes and gets there. Queen's Gambit call, Trinity blocks it, Fighting Spirit spot yet again. Trin hits a Scorpion Deathdrop for 2 after getting the best of the strike exchange.
Trin with the Triangle headlock, Queen's Gambit…but a kick out! Deonna gets in Gail's face and this is the first real moment we've seen involving Gail even a little. Satellite Face Driver from Trinity, Starstruck, but Deonna finds a counter, Trinity hits the Bubba Bomb into another Starstruck and Deonna taps again.
Deonna can no longer challenge for the title if Trinity is champ, Deonna attacks Trinity and then starts pushing around Gail. EAT DA FEET from Gail! I wonder if we're gonna see a return from Gail. 
Will Ospreay vs Eddie Edwards
The first foreigners to hold the IWGP World Heavyweight Championship and GHC Heavyweight Championship respectively. I better see an Emerald Flowsion from one of these guys.
Eddie pushes Ospreay into the ropes, fakes the Chop, but gives the clean break. Ospreay goads at the attempted mind games, and now its Ospreay's turn to push into the ropes. Eddie gets annoyed at Ospreay's feint, a few Chops into Ospreay's lightning quick rope runs, Frankensteiner take down and now Eddie is getting worked over a bit. Ospreay plays with the crowd chants and then eats a chop from Eddie but asks for more as he returns the chops with one kick that shakes Eddie.
Manhattan Drop from Eddie, shove into the ropes, Release Overhead Belly to Belly and now we're seeing some control from Eddie. Big corner chop from Eddie, then he mocks Will with a Cartwheel, proving he's athletic as well, but keeps Ospreay grounded. Continuous cover attempts from Eddie trying to wear down Ospreay. Ospreay tries to fight out, but a Headbutt says no, but they both cut each other off a few times, and Ospreay hits the Back Handspring Twisting Kick to regain control. Phenomenal Forearm from the top rope by Eddie, tries a Tiger Driver, countered, throats Eddie, then a Big Boot, now a simple Plancha from Ospreay. Thank Christ, Ospreay 5 years ago would've forced a Space Flying Tiger Drop, but I appreciate the Marufuji Style Plancha.
Back in the ring, quick strike and then hints for the Hidden Blade, but Eddie powders. Drives Ospreay's back into the apron, frying pan Chop, rolls Ospreay back in and yells at the crowd. Eddie is getting far to distracted by the crowd, Ospreay tries to counter, but an Enzuigiri into the Backpack Stunner gives him a two count. This crowd is wonderfully getting on Eddie and it seems to be bugging him in the ring. Ospreay rises up to his knees and asks for some Chops. Eddie's Chops are no joke, only Go Shiozaki has harder chops than Eddie. Ospreay blocks, looks for an Oscutter, but gets Chopped in the back and then pulls off a Stundog Millionaire so smoothly it's scary.
Billy Goat fires himself up, Yakuza Kick, Cheeky Nandos and Eddie is reeling. Top rope for Ospreay, but Eddie cuts him off, looks for an Avalanche Reverse Powerslam, but Will fights it off, Spiral Tap misses but he lands on his feet and turns it into a Running Spanish Fly, kick combination, Oscutter with some great height and only a 2 count. Stormbreaker counter, Suplex Counter, Hook Kick ala Marufuji from Ospreay, Blue Thunder Bomb from Eddie, rolls through, Boston Knee Party miss, Hidden Blade hits and then Eddie hits the desperation Knee Party for them to both lay out for a while.
Crawling Headbutts initiate the next exchange, both dudes look wrecked but no one is giving just yet. Eddie peppers a Chop in, Ospreay returns Kawada Kicks, Kobashi vs Kawada right now, Stormbreaker gets countered and now we see the Misawa homage with Eddie hitting the Tiger Driver for a 2. Eddie exposes his knee for a final Boston Knee Party, but first he's just driving some short knees into Ospreay's chest. Set up for the Knee Party, but a Flying Hidden Blade says no. Eddie gets back up, Ospreay flies through the Lariat, Styles Clash! Legit Hidden Blade from Ospreay, Stormbreaker for the win!
Little mad no one pulled off a Flowsion, but it was damn good. 
Overall Score: 7.5/10
Ospreay trolls beautifully in his post match promo, but after the troll he makes a rather eloquent point. There's probably a greater than Zero percent chance TNA lands Will Ospreay, but with the way he's gone hellbent for election with his body through his career; and he would rather burn out than fade away – I still think he's a better fit for WWE's safer style. Don't really want to see him go the way of Dynamite Kid.
But aside from that, with the exception of Swann and Trey, which looked half speed, uninspired and just like generic garbage; the show was pretty damn good. The last few matches delivered, Simon and Hendry was fun, the tag matches were good and of course the Billy Goat proving he's untouchable right now. Pretty fantastic with the little homages and wrinkles in the main event match, Ospreay was technically the home grown talent and the biggest name on the card…so it makes sense why he went over. Really good stuff, now can they just spin this into decent hype for Final Resolution and then the swan song the Impact Wrestling – because TNA is only about 2 months away from returning!
Really good show!
Mitchell's AEW Dynamite Results & Report! (11/29/23)
The Continental Classic continues into week 2!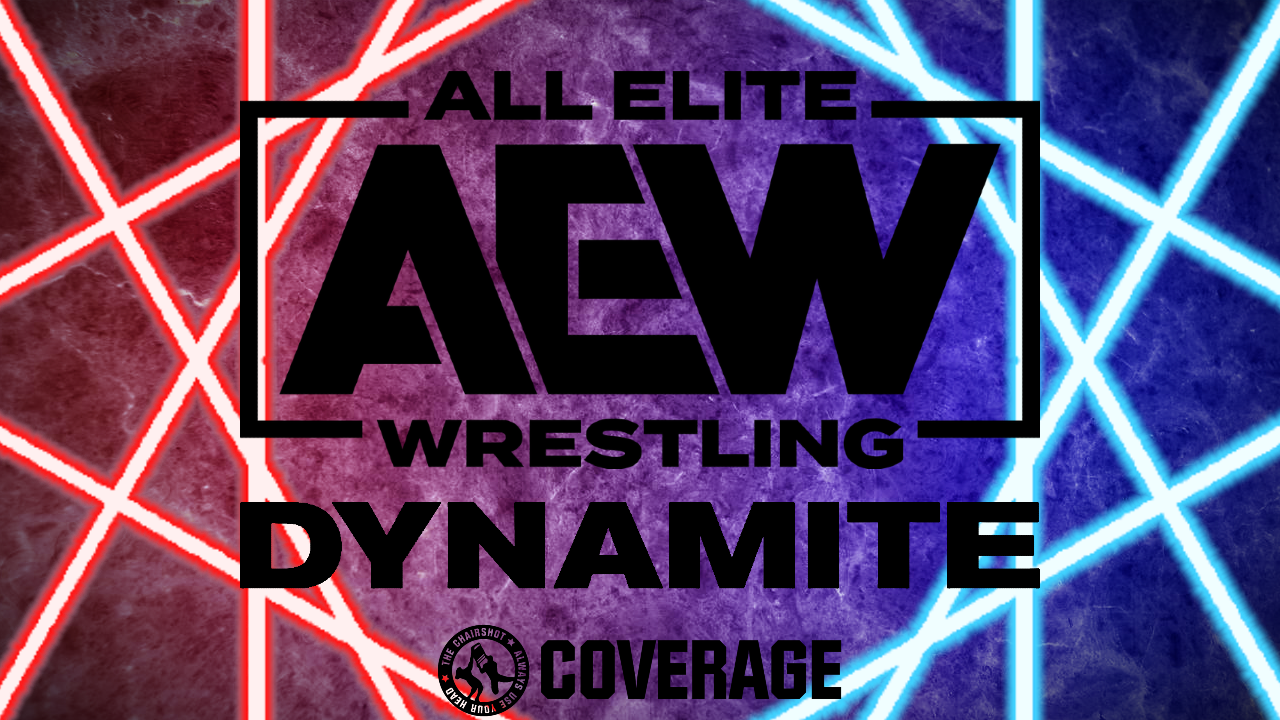 The Switchblade enters whose house?
The AEW Continental Classic continues here on Dynamite! Swerve Strickland and Jay White are both 1-0, but they go against each other for the top spot in Gold League!
OFFICIAL RESULTS
AEW Continental Classic, Gold League: Jon Moxley VS Jay Lethal; Moxley wins.
AEW Continental Classic, Gold League: Mark Briscoe VS Rush; Rush wins.
Wardlow VS AR Fox; Wardlow wins.
Six Man Tag: Action Andretti & Top Flight VS The Hardy Party; Action & Top Flight win.
AEW TBS Championship House Rules Match: Julia Hart VS Emi Sakura; Julia wins and retains the title.
AEW Continental Classic, Gold League: Jay White VS Swerve Strickland; Swerve wins.
PLAY BY PLAY
Bryan Danielson is here!
Fans cheer as the American Dragon, eyepatch on like a pirate, joins commentary to watch the Continental Classic competition in person.
AEW Continental Classic, Gold League: Jon Moxley VS Jay Lethal!
The Maniac is 1-0 with three points, so he's feeling pretty good batting lead for round two! Will he continue his momentum with #PureCarnage? Or will this be a lethal week two?
The bell rings and the clock is ticking on the 20 minute time limit. Moxley and Lethal circle, tie up, and Lethal headlocks for a takeover. Moxley headscissors, Lethal kips free but Moxley headlocks for a takeover. Lethal headscissors, Moxley kips free, and we go another takeover for another scissor. And another! Lethal then ROCKS Moxley with a right! Moxley ROCKS Lethal, Lethal ROCKS Moxley, and they go back and forth! Lethal kicks low, runs, but Moxley CLOBBERS him! Fans fire up but Lethal trips Moxley to step through, FIGURE FOUR! But Moxley rolls to the apron, and they fall to the floor!
Lethal and Moxley get up, Lethal throws body shots but Moxley clinches. Lethal RAMS Moxley into the apron, slides into the ring and he builds speed. Lethal DIVES and sends Moxley into the railing! Fans fire up, Lethal goes to the apron and struts, but Bryan says not to do that with Moxley. Lethal hops in, builds speed again, but Moxley slides in to deny the dive! Then Moxley DECKS Lethal, and he DIVES! Now Lethal is sent into railing! Moxley shakes out his leg after jamming it up a bit. Lethal CLUBS Moxley, CLUBS him more, but Moxley ROCKS Lethal back. Moxley puts Lethal in, runs in at the corner and clotheslines!
Moxley climbs up to rain down fists! The fans count, but Lethal slips away before five to kick at the legs! Then Lethal hoists Moxley for a SHIN BREAKER to a DRAGON SCREW! Moxley clutches his knee, Lethal storms up to stomp him! Lethal goes after that knee with more stomps, but Moxley hobbles to another corner. Lethal CLUBS the leg, CLUBS it again, and again! Moxley ROCKS Lethal! Lethal ROCKS Moxley! They go back and forth, Moxley gets the edge with boxing elbows! Then he BITES Lethal! Moxley runs, Lethal ducks to handspring, but into a SLEEPER! Lethal JAWBREAKRS free, and hits another SHIN BREAKER! Then a SAIDO!
Lethal hits a GROUND DRAGON SCREW! Moxley writhes, Lethal climbs, and he MACHO ELBOWS! Cover, TWO! Moxley is still in this, but he sputters as he crawls to ropes. Moxley is on the apron, Lethal BLASTS Moxley to the railing! The front row has Moxley in their laps as Dynamite goes picture in picture!
Lethal waits while the ref checks on Moxley. Moxley drags himself up but Lethal goes out after him. Moxley drags himself over railing, and Lethal ROCKS him with a right hand! And again! Lethal then RAMS Moxley into the apron, then CLUBS away on the leg! Lethal SLAMS the leg into the apron, and Moxley scrambles into the ring. Lethal pursues, runs up and KICKS the leg out! Moxley crawls, Lethal grabs the leg, and he drops an elbow on the knee! And again! Lethal then has a toehold and he twists the foot. Moxley endures, Lethal stomps the leg, then drops another elbow! But Moxley uses that to get an ARMBAR!
Lethal clasps hands quickly, fights up to stack, TWO and Lethal knees the back of Moxley's leg! Lethal bends the leg across his own knee, but Moxley endures. Lethal KNEES it again, pulls, and goes back to the standing toehold. Moxley endures, Dynamite returns to single picture, and the fans rally up. Moxley kicks away at Lethal, then gets up to hit a CUTTER! Fans fire up while both men are down. Moxley fires up, he drags Lethal up and in, but Lethal fights the piledriver! Lethal RAMS Moxley into the corner, hoists him up, and CHOPS! Lethal climbs for a SUPER DRAGON SCREW! Moxley writhes and Lethal says he's gonna rip that leg off!
Lethal aims as Moxley slowly rises, but Moxley avoids the chop block! Moxley ROCKS Lethal with a forearm! And CHOPS him! Lethal fires a forearm but Moxley fires back! The fans rally, the forearms fly, and Moxley gets the edge! Moxley runs, but Lethal follows to UPPERCUT! Lethal runs, but Moxley follows to ELBOW! Moxley runs, baits Lethal in, to LARIAT! Fans fire up with Moxley and he drags Lethal up. Underhooks, but Lethal fights the Paradigm Shift, BACKBREAKER TO COMPLETE SHOT! Moxley is down after the Lethal Combination, and Lethal covers, TWO! Bryan says that wasn't a great cover, a tournament like this is about the basics.
Lethal grabs Moxley's leg to SMASH the knee against the mat again and again! Then he drags Moxley, steps through, but Moxley cradle counters! TWO!! Lethal rushes Moxley but Moxley POSTS him! And then rolls him up, TWO!! Lethal escapes again, and Moxley goes back to the corner. Moxley slaps the bad leg and the fans rally up. Lethal stands, he dodges Moxley, and he O'Conner Rolls! TWO and Moxley has the REAR NAKED CHOKE! Lethal rolls back, TWO! Lethal gets the legs, FIGURE FOUR!! Moxley sits up but he endures the pain! Bryan coaches Moxley from commentary and Moxley fights his way around!
Moxley reaches out, Lethal pulls on that hold, but Moxley has the ROPEBREAK! The ref counts, Lethal lets off and drags Moxley up. Lethal KICKS the leg, then calls his shot! Handspring, but Moxley falls! Lethal stops himself, but falls for it! PARADIGM SHIFT!! Moxley fires up, and he KING KONG LRAIATS Lethal inside out!! Then PILEDRIVER!! Cover, TWO?!?! Lethal survives, but Moxley has the REAR NAKED CHOKE!! Lethal CLUBS Moxley's leg, but then Moxley traps that arm! Lethal taps, Moxley wins!
Winner: Jon Moxley, by submission (gains 3 points; Lethal earns 0)
The Maniac is 2-0 with a strong six points, but it may have cost him a leg! Will he have to watch out next round with that target on his back?
AEW shares footage from after Saturday Night Collision.
Eddie Kingston asks them what they want him to say. He knew this was gonna be tough. Tony Khan didn't put any scrubs in this tournament. Eddie just maybe got too cocky, thinking that since he put two belts in the pot, he was a given winner. No one deserves to win, everything is earned. Eddie has Bryan next but he's behind the 8 ball. Eddie says he will not do this. He will not go backwards. Humble in victory and humble in defeat. Eddie has to go heal up, Epsom salt bath, all that good stuff. The Mad King vows he will be ready for the American Dragon.
Bryan Danielson responds.
Bryan says he was actually impressed by the confidence Eddie had to put up both his titles for the tournament. But now, one loss and Eddie feels he's behind the 8 ball? Against Bryan? Bryan fractured his orbital bone, needed surgery in two places, and yet he is coming into this tournament on fire! He is NOT behind the 8 ball, he is NOT going to be humble, he is here to win this and be the first AEW Triple Crown! Will Bryan's Blue League start be Eddie's Blue League end?
Tony Schiavone is backstage.
He brings up that Sting's final match is coming. AEW Revolution, Sunday, March 3rd, 2024. And when it comes to where they'll have Sting's final match, they thought of the many great venues across the world, but what better place for Sting's final match than Greensboro, North Carolina and the Greensboro Coliseum? So many great Sting matches were held there, but one in particular that comes to mind is 1988, Sting VS Ric Flair for the World Heavyweight Championship. So Greensboro Coliseum in North Carolina, get ready! Joining Schiavone now are those very legends, Sting and Ric Flair!
First off, 24-0, the longest win streak in AEW right now, what a fitting place for Sting to have his final match and maybe end on 25 than in Greensboro. Sting says yeah, wow, all those years ago, it was March 8th, 1988, his very first world title match against perhaps the greatest world champion of all time in The Nature Boy. Sting would've never guessed that night, 35 years later, we'd be here now. The memories, 45 minutes but a draw, commercial free, the first time in TV history that any sporting event even did that. But that's not the real point of it. The big deal was being in there with Ric Flair. That was a make or break night, and so thank you, Ric, for putting Sting on the map.
Sting says yeah, that is a fitting place to end his career all these years later, Greensboro. Schiavone says so many great memories, and for him and Flair, forty years ago, does he remember? Oh, Flair knows. The words cannot be spoken to emphasize what is about to happen! Greensboro, where Sting, make no mistake, Ric didn't make Sting a thing, Sting made himself! 45 MINUTES! Commercial free! With Flair! Unthinkable! Sting walked back there to 25 wrestlers going, "Jesus! You're the man! You did it, Stinger!" He went out there and did it like a man! That's what this business is all about.
Flair is 74 years old, standing next to the Icon, with his friend, Schiavone, and going back to Greensboro for what will be the greatest moment of his life, and God knows Flair's had some good ones. He is honored to be there at Sting's side! They shake hands, and Flair says the ACC Tournament and all that, nah, this is one for the ages! Highway 85 will be lined up from Richmond, all the way to Charlotte, like it always was! Sting, The Nature Boy, and AEW are coming to Greensboro! Let's give it to 'em! "WOO~!" It's the 80s all over again! Tickets on sale December 15th! IT'S SHOWTIME!
AEW Continental Classic, Gold League: Mark Briscoe VS Rush!
The Sussex County Chicken got beat by The Maniac but El Toro Blanco got cheated by the Switchblade! These animals are hungry for points, so who gets fed?
The bell rings and Rush rushes in! They RAM and then fire off forearms! The fans fire up, Bryan says this is what he was talking about! This isn't going 20 minutes! The forearms keep flying, Rush ROCKS Mark, but Mark fires off forearms and CHOPS! Rush CHOPS back! Rush whips, runs in, and SPLASHES int he corner! Rush runs but Mark follows, JUMP KCIK! Mark gets Rush up, CHOPS and CHOPS and CHOPS! Fans fire up as Mark forearms and stomps away! The ref counts, Mark lets off, but Rush dodges to CHOP! And CHOP! And CHOP! Rush sits Mark down so he can stomp with both feet!
Rush scrapes Mark, goes to the far side, then runs in. Mark BOOTS back but Rush still clotheslines! Snapmare and KCIK! Rush stomps away, takes Mark's "head" and kicks it! The kick is good for Rush but fans boo. Rush goes up a corner, but Mark CLOBBERS him! Rush falls to the floor and fans fire up as Mark builds speed! Mark WRECKS Rush with a dropkick! Mark then stomps away on Rush, then stands him up to CHOP! So Rush CHOPS back! Mark CHOPS back! Rush CHOPS again! Rush whips Mark hard into railing! Rush then whips Mark into more railing! And then back the other way! Rush goes into the ring to tranquilo and let the count handle Mark.
Mark hobbles up, so Rush goes out after him. Rush runs in, but Mark ducks and RAILING BACK SUPLEX! Rush writhes, the ring count starts again, and Mark gets on the apron. Fans fire up as Mark says BANG BANG! FOLEY ELBOW! Fans fire up again and Mark high fives the front row. Mark leaves Rush behind now as the count climbs. Rush drags himself up, drags himself in at 5 of 10, and Mark eggs him on. Rush snarls, and he CHOPS! Mark CHOSP! Rush CHOPS! Mark CHOPS! Fans fire up as Rush shoves, and Mark BOOTS him! Rush wobbles, but he dodges Mark to SNAP GERMAN!
Mark wobbles up, Rush SUPERKICKS! Mark stays up to LARIAT in return! Both men are down and Minneapolis is thunderous! Mark sees his chewing gum on the mat and picks it back up while Dynamite goes picture in picture.
Mark goes to ropes, then stomps Rush. Mark drags Rush up, ROCKS him, and Rush falls over! Mark digs his boots in at the ropes, the ref counts, and Mark lets off at 4. The ref checks Rush, he's still in this and bails out. The ref has Mark stay back, the ref makes sure Rush is okay, but then Mark runs in to stomp away! Rush gets up, Mark CHOPS him in a corner, and then ROCKS him! Mark brings Rush around, but Rush whips and SPLASHES! Rush sits Mark down, stomps and ROCKS him, then hobbles away. Rush snarls, he runs back in, but Mark is up to CHOP him down! Mark drops an elbow! And another elbow! Cover, TWO!
Mark fishhooks Rush into a chinlock, but the ref counts. Mark lets off, stands Rush up, but Rush trips Mark and has a leg! Rush hooks that up into a TRAILER HITCH! Mark endures and Rush pulls on the legs! Fans rally, Mark crawls and drags Rush along. Dynamite returns to single picture and fans rally more. Mark reaches out, powers his way forward, and has the ROPEBREAK! Fans cheer and the ref counts, but Rush lets go. Mark drags himself up, the fans rally again, and Mark CHOPS! Rush CHOPS! Mark CHOPS! Rush gets in Mark's face, eggs him on, so Mark CHOPS! Rush and Mark throw SLAP after SLAP!
Mark swings, Rush bobs 'n' weaves and HEADBUTTS! Rush hobbles back, but Mark is back up! Rush swings, into an EXPLODER! Fans fire up as Mark stands again. Rush roars, Mark runs in, Rush hits an OVERHEAD BELLY2BELLY to send Mark into buckles! Rush snarls again, fans rally up and he aims. Rush runs in, but Mark SPEARS him!! Cover, TWO!! Rush survives but Mark drags Rush up. Mark turns Rush for the NECKBREAKER! Cover, TWO!! Rush is still in this but the fans fire up for Mark. Mark underhooks, but Rush swings. Mark clinches, waistlocks, but Rush throws elbows. Rush switches, Mark breaks free to PELE!
Rush falls out to the apron and Mark storms after him. They're both on the edge, Mark fires forearms, but Rush CHOPS! Mark CHOPS! Rush CHOPS! Repeat! Fans "WOO~!" for every CHOP! Mark GAMANGIRIS, Rush staggers back, but Rush gets Mark for another OVERHEAD BELLY2BELLY! Mark crashes on the floor and the ref checks him. The fans lose their minds but Rush snarls. Rush paces as the ring count climbs, and Mark is up at 5 of 10. Mark drags himself in at 6, but Rush storms right up on him. Rush hoists Mark up top, CHOPS him, then climbs up. Mark fires off hands, and then REDNECK HELL STAB!
Fans fire up as Mark leaps, FROGGY-BOW!! Cover, TWO!! Rush survives again but Mark has the underhooks! Rush powers up to back drop free! Rush aims from a corner now, Mark runs in again but into another OVERHEAD BELLY2BELLY! Rush runs up to DECK Mark! Then the BULL'S HORNS!!! Cover, Rush wins!!
Winner: Rush, by pinfall (gains 3 points; Briscoe earns 0)
A true war right here, and now Rush is 1-1! Will this ungovernable one find a way to take over the league? As for Briscoe, he is down 0-2 with no points, is he already on the bubble?
RJ City interviews "Timeless" Toni Storm.
Madame Storm seems rather bothered by something. RJ gets her attention but she tells him to sit. And don't be so loud. RJ does sit, and Mariah May takes the title for Storm. RJ wants to bring up the championship acceptance speech last week. Yes, and she was rudely interrupted! Yeah, that's true. How is she feeling? Storm says they partied well into the night, spent some time at the compound, JFK or one of the Kennedys was there. But now she is very fatigued, dehydrated, and has a touch of the gout. Oh, wow. Well, he wants to inform her that she is scheduled to defend the AEW Women's World Championship. But given her state, is she worried at all?
Worried? Was Fatty Arbuckle worried? Was Jean Harlow worried? Was Frances bloody Farmer worried? No, they all turned out fine, and so will she. Before she goes, take off her shoe, she's feeling swollen. RJ does take off her shoes for her, but will Storm have to focus before someone takes the title off her?
MJF is here!
Fans cheer as the AEW World Champion walks out here with the help of his cane, mic in the other hand. He has them cut his music, he gets into the ring, and the fans cheer him on. MJF gets right to it as he says "December 30th, Nassau Coliseum, Worlds End, it will be Samoa Joe VS yours truly for the grandest prize of 'em all, The Triple B, the AEW World Championship." Fans cheer that, and MJF wants to be honest, though. When it comes to Joe as a person, eeeeeeh MJF doesn't like him. But when it comes to Joe professional, MJF respects him.
MJF respects what Joe has done for the industry, and most importantly, when Joe came into AEW, he didn't come here to line his pockets, he came here because he believes in those three letters. Fans cheer for "A E DUB! A E DUB!" and MJF says back in the early 2000s, MJF remembers getting a poster in his mailbox and it was for TNA Wrestling. And he remembers thinking, what even is this all about? He tuned in and couldn't have been happier. He saw insane feats of athleticism, he saw a new cast of pro-wrestlers he'd never heard of before, but most of all, he saw one man among the rest, and that was the Samoan Submission Machine.
While Samoa Joe may've looked unconventional, he didn't seem to care, and neither did any of the fans. Because every time Joe walked through the curtain, we knew he was the baddest man walking on God's Green Earth. Now unfortunately, later on in his career, Joe's talents were not recognized and he was not afforded the opportunity to be a world champion in the WWE. Fans boo, but MJF says what Joe did for this sport was bigger than that. "Joe proved you don't have to be a massive male model bodybuilder to be a top guy in this sport. Samoa Joe broke the mold. Samoa Joe proved alternatives matter.
"And because of the road that Joe paved, it has allowed for a man like me to stand before you today. Without a guy like Joe, there may be no AEW. So Joe, very quickly, what I'd like to say, as much as this all pains me to admit, thank you." Fans cheer that and join in, "Thank You, Joe! Thank You, Joe!" Yes, thank you, Joe! However… MJF has actually, though grateful to have gone down the road Joe paved, MJF isn't too shabby himself, now is he? Fans cheer that. MJF managed to pave his own road, and built on a new alternative. He is AEW day one, and he has helped build this place brick by brick! Fans cheer "M J F! M J F!"
MJF says he did that by defeating some of the biggest names in this industry! Names like Cody Rhodes, CM Punk, Bryan Danielson, Chris Jericho, Jon Moxley, Kenny Omega. But of all the names MJF has had to face in this ring, the one name he looks back on, and not only was he lucky to win, he was lucky to survive, that is Joe. Samoa Joe is a wrestling legend. But December 30th is not about Joe's legacy. It's about MJF's! December 30th is about answering the question, "Can Max Friedman outlast the Final Boss of this sport one more time?" So now, MJF is gonna make a promise. He promises to everyone watching at home and everyone here in this arena.
MJF promises that on December 30th, it doesn't matter if his left knee keeps sliding in and out, if his right hip keeps popping in and out of socket, if his right shoulder is hanging on by a threat, or if Joe beats him within an inch of his life. Joe could be King Kong and Godzilla incarnate. Because MJF promises that on December 30th, he shows the world that it is not about the size of the dog in the fight, but the size of the fight in the dog! And if you want to take what's his… at Worlds End, you'll have to put MJF down! MJF even breaks his cane!! Fans fire up with MJF, but then the lights go down.
Now there are lights blinking all over the place. MJF looks around, but THE DEVIL'S MINIONS ATTACK! Fans boo as one of them has a baseball bat!! But here comes Joe!! Joe said he'd have MJF's back so here he is! He YANKS the big guy out, gets that bat, and he runs the rest off! Cameras have trouble here, but when things come back, a message types out on screen. "In the shadows, our game begins. Next week, MJF & Samoa Joe… will you face the unknown in a tag match? Are you a hero, Max?" The Devil has made his challenge to the champ! The fans chant "DO IT! DO IT!" and "He's Our Scumbag!" Joe tries to get MJF to ignore all this, it's what this Devil wants!
But MJF says "I'm so sick of your Scooby-Doo BS! LEMME EXPLAIN SOMETHING TO YOU! I am not dealing with your crap when I got that guy breathing down my neck at Worlds End. No no. I am going to take out all of your men, one by one. I am going to unmask you, you coward! And next week, you wanna tag match?! YOU'RE ON!!" Joe isn't for it, but the challenge has been accepted. Will Joe just have to save MJF from himself?
Wardlow VS AR Fox!
Speaking of someone who wants to take everything away from MJF, the War Dog is on the warpath, just waiting for the right moment. After what we just saw, is MJF going to be served up on a silver platter?
But wait! Fox BOOTS Wardlow down off the apron! And then FLIES out! But Wardlow stays up! So Fox FLIES again! Direct hit but Wardlow is still up! Wardlow HEADBUTTS Fox, then whips him at the apron. Fox 619s on the apron to hit back! And then he goes up the corner to MOONSAULT, but Wardlow catches him! SLAM on the apron, and then Wardlow box jumps up to the apron. Wardlow storms in, fans rally up, and Wardlow drags Fox up for an OVERHEAD BELLY2BELLY! Now with both men in the ring, the bell finally sounds and this is actually a match. Wardlow storms up on Fox in the corner, to then TOSS him across the way!
Fox flounders out of the ring and Wardlow is having fun now. Wardlow goes out to stalk Fox, CLUB him on the back, and the ring count climbs. Wardlow hauls Fox up to TOSS him back in! Fans rally, Wardlow storms back in, and Wardlow drags Fox up. Fox shoves Wardlow but Wardlow CLUBS him! Wardlow trophy lifts, but Fox slips free! Wardlow runs in, but only gets buckles as Fox slips out to the apron! Fox swings to dropkick, then he goes up to 450 SPLASH! Cover, ONE!! Wardlow snarls and Fox is stunned! Fox runs in to BOOT! Wardlow doesn't budge so Fox BOOTS him again! And again! Fox runs, but Wardlow pops him up for a SPINEBUSTER!
Wardlow winds up, to LARIAT Fox down! Wardlow then hauls Fox up, POWERBOMB! The symphony begins as fans want more! Wardlow drags Fox up, reels him back in, another POWERBOMB! And then Wardlow goes up the corner, to SWANTON BOMB!! Fans fire up and Wardlow still isn't done! He reels Fox back in, to LAST RIDE POWERBOMB!!! The ref checks, Fox is OUT! Wardlow wins!
Winner: Wardlow, by pinfall
The remixed Powerbomb Symphony was too much for Fox, and Wardlow storms off. When and where will Wardlow sink his teeth into MJF?
Six Man Tag: Action Andretti & Top Flight VS The Hardy Party!
The Sight to See and the reunited Martin brothers are ready to be the Coldest Trio in the Game, but they're taking on Isiah Kassidy and the legendary Hardy brothers! Will Action, Darius & Dante add themselves to the top of the trios rankings? Or will Matt, Jeff & Brother Zay take them to the extreme?
The trios sort out and Minneapolis is happy to have Dante back. Action and Matt start, they tie up and Matt headlocks. Action powers out then DROPKICKS Matt down! Matt goes to ropes, Action runs in but is put on the apron. Action RAMS into Matt, slingshots up and over to sunset flip, TWO! Matt is up, Action kicks but Matt blocks! Matt flips Action, Action lands on his feet but Matt hip tosses! Tag to Jeff and the Hardys get Action up, atomic drop and the takedown, DOUBLE LEG DROP! Jeff covers, TWO! Jeff drags Action up, CLUBS him, and wrenches an arm. Jeff hammerlocks but Action switches it onto Jeff.
Fans rally up for Dante, Jeff elbows Action and runs, but Action trips Jeff! STANDING MOONSAULT, but Jeff moves! Action hits the superhero landing and stares the Charismatic Enigma down! Fans fire up, and they both back away, tag to Darius and Isiah. Fans rally up as Zay and Air Wolf tie up. Zay headlocks, Darius powers out but Zay runs him over! Zay pumps and bumps, things speed up, and Darius hurdles. Zay backflips over, but Darius arm-drags! Darius then sidesteps but Zay arm-drags! Darius trips Zay to cover, ONE! Zay trips Darius but Darius throws him away to then DROPKICK!
Fans fire up as Darius mocks the Jeff Hardy dance. Zay is in the corner, Darius runs in to SPLASH and tag Dante! Fans fire up as Dante jumps, runs, and A-LIST LARIATS! Tag back to Darius, snap suplex and a slingshot senton! Fans fire up and Action tags in. Darius gets Zay up, wrenches an arm, and Action DOUBLE STOMPS the arm. Zay losses his durag and Dynamite goes picture in picture.
Action whips Zay, Zay reverses but Action avoids the dropkick. Matt CLOBBERS Action while the ref is checking Zay! Zay gets Action up, RAMS him to the corner, and Zay fires off hands. Tag to Jeff, and they mug Action with some stomps. The ref counts, Jeff lets off at 4, and he brings Action up to snapmare. Jeff runs to NECK SNAP, then NECK SNAP the other way! And then another one! Action staggers up, Jeff kicks low and suplexes for a GOURD BUSTER! Cover, TWO! Jeff stays between Action and the Martins to show them how to do his dance. Jeff then CLUBS Action, tags in Zay, and Zay CLUBS Action's arm.
Zay throws Action out, goes out and throws him into railing! Zay talks some smack, then he stomps away on Action! High five with the fans, then more stomps! Selfie! Zay then puts Action in the ring, CLUBS him down, then drags him back to the corner. Tag to Matt and he RAMS into Action. Matt ROCKS Action with a right, then bumps him off buckles. Matt dribbles Action off the buckles again and again and again! "DELETE! DELETE! DELETE!" and Dynamite returns to single picture. Matt ROCKS Action again, tags Jeff, but fans rally up for Top Flight. Matt CATAPULT GUILLOTINES, then Jeff hits a GUILLOTINE LEG DROP!
Jeff drags Action into the ring, snapmares and basement dropkicks! Cover, TWO! Fans rally up more but Jeff bumps Action off buckles. Tag to Matt, the Hardys stomp a mudhole in, then dig their boots in. The ref counts, Matt lets off and he stands Action back up. But Action ROCKS Matt with haymakers! Matt shoves Action, Action comes back, but into a SIDE EFFECT! Cover, TWO! Action survives and fans fire up but Matt calls his shot. "DELETE! DELETE!" and Action stands. Kick and- NO, Action wrenches out of the Twist! But Matt ducks the haymaker to back suplex! Action lands on his feet to KICK, KNEE and ENZIGURI!
Both men are down and the fans fire back up! Action and Matt crawl, hot tags to Dante and Zay! Dante goes up and over Zay, CLOBBERS him, CLOBBERS him again, then whips. Zay reverses, Dante goes out and Zay hits buckles! Dante then goes right over the corner, GAMANGIRIS Zay away then jumps to avoid Jeff's sweep! SPRINGBOARD CROSSBODY! Cover, Matt breaks it! Fans boo but Matt TWIST- NO, Dante powers out and Darius GAMANGIRIS! Dante ROUNDHOUSES, Darius steps in to COMPLETE SHOT! Zay is up and he shoves Dante into Darius! Roll up, TWO!! Zay LARIATS Dante back down, putting his all behind that one!
Fans fire up as both men crawl, but Jeff runs to BLAST Action! Darius ROCKS Jeff, but Zay uses Jeff as a step, PARTY IN MOTION wipes Darius out! Dante sees that, but then Matt sets up for Jeff! POETRY IN MOTION! The Hardy Boyz get Dante up top, Zay GAMANGIRIS him into a Double Electric Chair Lift! Zay springboards, MISSILE DROPKICK DOOMSDAY!! Cover, TWO!!! Dante survives but the Hardys go after Darius & Action! POETRY- INTERCEPTED as Darius jumps off Matt to CLOBBER Jeff!! Action kicks Matt, then QUEBRADAS off the railing! Zay suplexes Dante, but Dante knees free!
Dante runs, Zay dodges to mule kicks! But Darius is in, he and Action set up, but Zay fights the waistlock! Zay BOOTS Action, elbows Darius, but the still get the SHOTGUN GERMAN SUPLEX!! Zay flops into Dante's half nelson, SIDE SLAM!! Cover, TOP FLIGHT WINS!
Winners: Action Andretti & Top Flight, by pinfall
A powerful homecoming for Dante Martin, he and his team have a massive win! Will they soon fly high and go after the AEW World Trios Championships?
Backstage interview with Action & Top Flight.
Renee is with them and congratulates them on the big win. So good to see Dante back, how is that leg? But then Penta El Zero Miedo and Alex Abrahantes step in. Penta offers a fist bump, and Dante accepts. They're all good given Penta was responsible for the broken leg in that Reach for the Sky Ladder match. But then Penta counts, one, two, three. Bring 'em in. Komander and El Hijo Del Vikingo join Penta, that makes one, two, three. And Cero Miedo! Dante nods, when and where will we see this top tier trios match go down?
AEW TBS Championship House Rules Match: Julia Hart VS Emi Sakura!
The Princess of the Black Throne successfully defended her gold on Collision against Lady Frost, but now she takes on the Queen of Joshi! And for this match, Dealer's Choice says submissions can NOT win the match! Then if Julia can't be Hartless, will she just have to be ruthless?
The introductions are made, the belt is raised, and we see if the House Always Wins!
The bell rings and fans rally up behind Julia. Julia soaks it up, but Emi laughs at it. Emi and Julia smirk as they stare down, then they approach. Emi dodges Julia and laughs some more, but then Julia grabs her by the face! Julia bumps Emi off buckles, fires off forearms and stomps, then whips corner to corner. Julia runs in, handsprings and clotheslines! Julia keeps moving, back body block! Julia snapmares Emi, KICKS her, but Emi just frowns. Fans fire up, and Emi stands up. Julia CHOPS but Emi CHOPS! And CHOPS! And CHOPS! Julia shrieks, but Emi pushes her around. Emi aims but Julia blocks the chop to WRING the arm!
Emi goes to ropes, the fans fire up as Julia CLUBS, HOOK KICKS then KICKS Emi down! Julia pushes Emi out of the ring, goes out after her, but Emi throws body shots. Julia whips, Emi reverses, and Julia hits steel steps! Per the House Rules, there's a 20 count, not a 10, so Emi has more time to use. Emi runs in to SPLASH Julia against the steps! Fans fire up and the ref checks Julia as Dynamite goes picture in picture.
Emi stands on Julia's face, the ref reprimands, but Emi steps away. She has to be careful, part of House Rules is that disqualifications are strongly enforced. Emi then takes a seat on security's lap before she storms up on Julia. Emi brings Julia around to CHOP against railing! Then Emi brings Julia over to send into more railing, and CHOP again! Emi puts Julia in the ring, drags her around and dragon sleepers! TWISTING DDT! Cover, TWO! Julia is still in this but Emi pushes her to a corner. Emi CHOPS, and Julia staggers away to another corner. Emi CHOPS her again! And again! And MACHINE GUN CHOPS!
Julia sits down, Emi digs her boots in, but the ref counts. Emi lets off, soaks up the heat, and then brings Julia up to whip corner to corner. Julia stops herself to ELBOW back! Julia storms up on Emi to throw hands, but Emi SLAPS Julia down! Julia checks her jaw, but Emi digs her knees into Julia's neck! The ref counts, Dynamite returns to single picture, and Emi lets off. Emi watches Julia flounder around, and Julia sits up to throw body shots. Emi just laughs and brings Julia around to underhook. Stalling BUTTERFLY BACKBREAKER! Emi waits on Julia to sit up, says she'll be the champion, and then underhooks again!
Julia fights up and round, SLEEPER! Submissions won't win but she just wants to make Emi suffer! Emi falls, flails, Julia has a headscissor squeeze! Emi rolls, pops out the back, and she hooks Julia's legs up! ROMERO SPECIAL! Julia endures, then Emi THROWS her down! Emi drags Julia around, puts her in a drop zone, but fans still rally for Julia. Emi climbs, MOONSAULT FLOPS as Julia moves! Julia wraps on the HARTLESS LOCK!! But it won't win! Emi flails, taps, but it doesn't save Emi, either! Julia thrashes Emi, lets her go, and the ref has to remind Julia it's her own rules. So Julia BLINDSIDE LARIATS!
Julia stomps Emi into the drop zone, then goes up the corner. MOONSAULT!! Cover, Julia wins!
Winner: Julia Hart, by pinfall (still AEW TBS Champion)
Another defense in the books, Julia is still golden! Will she keep on winning with such unpredictable rules?
Backstage interview with Mariah May.
RJ City is with Miss May and says we saw her at Full Gear and last week, but we also know she's here, hungry for more. Mariah says yes she is. She knows she's the new girl and all, but she did just come from Stardom, and she had quite the run. She is dying to show us what she can do. So thanks for connecting her with Toni Storm. RJ says it's nothing, he and Toni go way back, used to play squash together. No, really, RJ is quite the curator. And Mariah knows Toni likes him, so this means the world to her. No, no, Toni makes things happen. He's just happy to help. Mariah seems a bit disappointed, but RJ says without further ado, go get 'em!
Mariah knocks on Tony Khan's door, steps inside, and talks with the boss. Will this Tony be just as accommodating as Toni Storm?
Christian Cage is here!
The TNT Champion, the Patriarch, makes his way to the ring, security right behind him. Captain Charisma then gets a mic while the fans boo, and he says what he'd like to do right now is go ahead and invite the Rated R Superstar to this ring right now. Fans fire up for that, and Christian says he knows Edge is back there. Fans shout "ADAAAAM~!" and Christian says he just wants to talk about what Edge said on Collision. So if Edge doesn't mind making his presence felt, Christian would appreciate it. But still no response? Did Christian make sure to do this when Edge isn't here?
Christian waits, gets upset, and asks Adam "ADAAAM~!" that he'd like to speak with him in this ring. Please, someone, hit the mic, get Adam's attention, something. Or should Christian go back there to speak with him? "You think you know him." And here comes Edge!! Fans fire up as Edge storms into the ring, and of course the security becomes a wall in front of Christian. Edge paces and Christian says listen, management wanted this, not him. Fans boo that garbage, but Christian says they don't need security. He asks these men to vacate the ring. They shrug and bail out, even though Edge looks ready to pounce.
Christian brings up that last week, Edge challenged him to a match for the TNT Championship on December 6th, Dynamite in Montreal. Christian is here to tell Edge that they won't make it to Montreal. They get face to face and fans fire up. Christian says they won't make it to Montreal because "I'm sorry." What? Edge is also confused, and Christian says he knows what we're all thinking. Christian is only sorry because he's all alone, right? Fans confirm and they chant "BULL~ SHID!" at him! Christian asks them to understand. Edge took out "The Prodigy" Nick Wayne, he took out Killswitch/Luchasaurus, but that's not why Christian's sorry.
He won't lie, he was pissed about what Edge did to Lucha- er, Killswitch, with not one but two Con-Chair-Tos. Christian was so mad, he jumped out of his house, got in his car and just drove around. He needed to think, needed fresh air. And somewhere during that trip, it turned into one of reflection. It turned into a roadtrip of soul searching, digging down deep, trying to understand why he became the person that he is, this guy who says and does such unsavory things. And then he remembered those times he and Edge would borrow Christian's mom's Ford Taurus. They nicknamed it "Toby the Taurus" because they took it everywhere when they were trying to make it.
They didn't care where they went, they were broke, not a dime to their names, but they didn't care. They were having the time of their lives! They knew they were gonna make it. They didn't know how, but they knew they would. And dammit, did they ever make it, huh? They went on to become multiple-time tag team champions, and Christian will say it, the greatest tag team that ever lived! Fans do cheer that. Christian and Edge then became multiple time world champions, two of the greatest careers in this sport. But take the wrestling away, and it runs even deeper. Everyone knows Edge grew up with a single mom. Everyone knows that Edge didn't have a father figure.
Fans boo, already sensing where this is going! Christian wants Edge to listen! Yes, he is the Patriarch of AEW, but in no way is he suggesting he's Edge's father. Christian is Edge's brother. And in turn, Christian's father became like Edge's father. Edge went on family trips, sat at the dinner table, slept over! When Edge needed discipline, Christian's dad treated him the same as his own kids. He picked Edge up, brushed him off, hugged him and cheered him on. To this very day, he is still Edge's biggest fan. So listen, Christian will just say it. They weren't just random guys thrown together. "I love you, man." Fans boo that one!
Christian says they're family. And listen, when Edge's mom passed a few years ago, that was the hardest time of Edge's life. Christian knows that. But some time before, she said, "What I wouldn't give to see you guys in that ring, teaming one last time." Christian started thinking, that they should do this for her! Let's go on the journey together again, like Edge wanted! Edge & Christian, for Judy "Judemeister" Copeland! Let's do it for her! Fans cheer for Judy, but Edge is conflicted. Christian drops the mic, holds the belt, and then rushes Edge! Edge LOW BLOWS Christian first!! Fans cheer as Christian leans on Edge in pain.
Christian slumps down and Edge lets him fall. Fans want that one more time, but Edge gets the mic. "Nice try, dumbass." Edge tells him to sit up when he's talking. Edge grabs the belt, tells Christian to shine it up real nice. Hell, sleep with it if he wants. Because next week, the title's coming home with Edge! Oh, and one more thing, Edge almost forgot. G F Y!! Fans are thunderous as Edge takes his leave. Will Edge crush Christian's spirit as payback for everything he's said and done?
AEW Continental Classic, Gold League: Jay White VS Swerve Strickland!
The Switchblade and the Realest are both 1-0 with three points, and now they are going to battle in what could be the decisive battle in this block! With no Juice Robinson, no Ass Boys, no Prince Nana or Brian Cage, who will prove to be the slipperiest snake in all of AEW?
The bell rings and fans fire up for "Whose House?" "SWERVE'S HOUSE!" White still throws guns up, but he and Swerve then tie up. They go around, Swerve puts White in a corner, but White turns it around. Swerve turns it back around, White pulls hair to turn it around again, then he RAMS into Swerve! And again! And again! White tosses Swerve out, then goes out to CHOP! White then RAMS Swerve into railing, mocks Nana's dance, but Swerve throws hands! Swerve runs and RAMS White into railing! Fans fire up with Swerve and he stomps White down. Swerve then whips, but White reverses and Swerve hits railing so hard, he goes over into the front row!
Fans fire up and security helps Swerve, but then White drags him back in. White puts Swerve in the ring, mockingly asks, "Whose House?" and he stomps Swerve. White wrenches the arm, CLUBS it, and then CHOPS! White again mockingly asks, "Whose House?" "SWERVE'S HOUSE!" White CHOPS Swerve, but Swerve BOOTS back! And CHOPS! And CHOPS! And CHOPS! Swerve whips, White holds ropes, then he dumps Swerve out. But Swerve pulls hair! White HOTSHOTS Swerve, builds speed and slides, but Swerve catches him to BACK SUPLEX White into the front row! Fans are getting a much more interactive experience than expected!
Swerve drags White back up, White grabs at fans desperately, but the fans can't do anything for him as Swerve dumps White back over. Swerve pushes White around, goes up the apron, and then he FLYING STOMPS White down! Fans fire up, Swerve puts White in, and then aims from the apron. But White gets a leg in the ropes! Swerve claws at White, pushes him away, but White BOOTS Swerve, then DRAPING DDTS! Fans rally for Swerve but White drags Swerve up to CHOP! Fans "WOO~!" and Dynamite goes picture in picture.
White sits Swerve up again, to CHOP him back down! White drags Swerve up again, goes up a corner, and mocks Swerve, to then hop back down and CHOP again! Swerve writhes, White drags him up, and White TOSSES Swerve out of the ring. White goes out after Swerve, but he CHOPS back! Swerve then clinches to hit a BACKBREAKER! White writhes, Swerve goes up to the apron again, and he BOOTS White back down! Fans rally up, Swerve drags White into the ring, and then clamps on a cording hold. White grabs ropes, the ref counts, Swerve takes a swing, but White EXPLODERS Swerve up and out!
White goes out after Swerve, hauls him up, and APRON GOURD BUSTERS! Swerve writhes and flounders but White refreshes the ring count. White then RAMS Swerve into steel steps! Swerve gets in the ring, White pursues and covers, TWO! White clamps onto Swerve's bad arm, then traps the other, and he stretches Swerve out as Dynamite returns to single picture. Swerve fights up, but White throws him down by hair! White again mocks the chant, "Whose House?" Bryan commends Swerve on toughness. He had a brutal Texas Deathmatch with Hangman Page, and the only thing taped up is that arm.
Speaking of, White clamps onto the arms again, but Swerve endures. Swerve fights up, throws body shots, but White throws him down by his hair! Fans boo, Swerve gets up to SLAP White! Swerve CHOPS, White waistlocks, but Swerve swings elbows. White gets under to SAIDO! White then storms up to drag Swerve up, CORNER HALF HATCH! Cover, TWO! Swerve is still in this but White scuffs him. White mockingly says he needs his points. White knees Swerve low, and again, but Swerve blocks the chop! Swerve wrenches, gets around, HAMMERLOCK BACK SUPLEX! White writhes and fans fire up!
Swerve snarls, storms up on White, and he ROCKS him! Body shot! Forearm! Body shot! Repeat! Swerve snapmares, rolls, but White catches the Complete Shot, but then Swerve slips out of the Urenage! Swerve goes to a corner, White runs in but Swerve goes up and over to O'Conner and Eddy Gordo RANA! White tumbles, staggers, into the SOMERSAULT COMPLETE SHOT! And then a gator roll into a deadlift suplex! Fans fire up as Swerve covers, TWO!! White survives and Swerve grows frustrated. Fans still rally up behind Swerve, and he grabs White's wrist. White resists but Swerve still drags him up.
White reaches out, kicks Swerve's legs, then gets free. White swings, Swerve dodges and comes back, COMPLETE SHOT from White! White then waistlocks to deadlift GERMAN SUPLEX! White runs up, but Swerve DISCUS LARIATS! Fans are thunderous while both men are down and Bryan says, "How incredible are these two men?!" A standing count starts, both men stir, and White flounders to ropes. "This is Awesome!" as White comes back, he and Swerve go forehead to forehead, and they trade junkyard dog headbutts. Swerve laughs, White throws hands! Swerve throws them back! They go back and forth, faster and faster!
Fans rally up as the shots keep flying, and Swerve DECKS White! Fans fire up, Swerve smiles, but White grabs at Swerve's legs. Swerve grabs at White, White CHOP BLOCKS! White then gets the bad arm, clinches, and URENAGES! Cover, TWO!! Swerve is still in this, this isn't anything compared to Texas Death! White clamps on with the sleeper, though, and he hauls Swerve up. Swerve throws elbows, but White wrangles him for a FUJIWARA ARMBAR! Fans fire up, Swerve endures, White CLUBS away on the bad arm and pulls! Swerve reaches out, fights around, but White keeps him from ropes by pulling hair!
Swerve and White roll together, but Swerve slips around to get White's arms trapped! Swerve stands on that arm! Finger gun and BANG!! The arm goes back and the fans tell Swerve he's sick! Swerve grins, storms up on White and drags him up again. But White fights the half nelson and puts Swerve in a corner. The ref counts, White arm-drags free, but then Swerve sends him at the ref! White stops himself, LOW- NO! Swerve blocks the kick, he was paying attention to last week! Swerve slips around and hits a BACKBREAKER! Fans fire up, Swerve runs to HOUSE CALL!! Then Swerve goes up and he takes aim!
White sits up, into the KILL STOMPS!! Cover, TWO?!?! No one can believe it, least of all Swerve!! White survives Swerve's best shots, but Swerve drags him up! Swerve's bad arm holds him back, but then White clinches! BLADERUNNER!! But Swerve flops out of the ring!! White hurries out after Swerve, pushes him in, and hurries to clinch. Swerve fights up, fights the sleeper, and hits an ELBOW BREAKER! But White still rolls Swerve up with his other arm! TWO! White storms up, Swerve trips and jackknife bridges, TWO!! BLADE- NO, Swerve slips free, but White fights the half nelson! And CHOPS!
Swerve CHOPS back! White CHOPS! We get the 15 minute mark, so time's ticking away! Swerve CHOPS, White CHOPS, repeat! White kicks and CHOPS, then reels Swerve in. Swerve uses a leg to get free but White has him again, SNAP SLEEPER SUPLEX!! Then the clinch, BLADE- ARM-DRAG!! Cradle cover, SWERVE WINS!!!
Winner: Swerve Strickland, by pinfall (gains 3 points; White earns 0)
White is shocked that he got beat! The #Jay1 aside, these points go to The Realest! Will the Gold League soon be whose house?
---
My Thoughts:
A great Dynamite, with awesome Continental Classic matches. But also really good non-tournament matches, such as that Trios Match. Great return to action for Dante Martin, great win for him and his trio, and those three could really build themselves up into trios title contenders with matches like this. And really good TBS Championship match Julia and Emi, though they need to get better at bringing up how House Rules work. No Ropebreaks, the ring count is to 20, and there's Dealer's Choice. They just kinda threw out there that this was gonna be a No Submission Falls, which was honestly a brilliant move by Emi. But in the end, of course Julia wins, it's still too early for her to lose this belt.
Wardlow squashing- heck, he demolished AR Fox, is fine for Wardlow but a shame for Fox. Wardlow is still staying strong as he waits for the right moment to go after MJF again, but maybe, just maybe, he's been going after MJF all along as that big guy among the "gimp squad" that tried to get MJF tonight. Great promo from MJF to not just praise Joe but also bury Punk without having to actually reference Punk going back to WWE. Joe made the save as expected, and now they're getting dragged into a tag match against any two of those goons, and who knows who they are really, but can't wait to see how this all goes.
Awesome stuff from Christian and Edge tonight, a brilliant move for Christian to so blatantly play to Edge's emotions just to save his own ass. But of course it was also brilliant for Edge to not fall for it at all and get the better of Christian. But uh, AEW needs to be better at live censoring their shows, that GFY got right past them. That aside, that TNT Championship match is going to be awesome stuff, could go either way, but I still want to see Luchasaurus betray Christian and finally become his own man-dinosaur. Not Jack Perry's tag partner, not Christian's henchman, but his own man doing his own stuff.
And as I said at the start, awesome Continental Classic matches. Bryan Danielson also being on commentary for these was a good move, that could easily be a thing he does after he retires, except I think part of retiring is staying home with the family. Anyway, Moxley VS Lethal was a great opening match, and I figured Moxley would win that. Maybe Lethal realizes he really has let Team Triple J weaken him with all their antics. Rush VS Briscoe then raised the bar, though with a somewhat scary moment where I thought Rush took a shot to the head but it was really a concern for his leg. Rush winning was a fair choice, and that puts pressure on a possible 0-2 VS 0-2, Lethal VS Briscoe in the next round. I say "possible" because Tony Khan doesn't reveal the entire schedule at once.
And then just an awesome, borderline PPV level match of Swerve VS White. The fans were strongly behind Swerve, I was behind Swerve, so it's great to see Swerve get to 2-0. Swerve's becoming my top choice for Gold League and maybe even the entire thing. Swerve having the ROH World, NJPW Strong Openweight and the AEW Continental Championships, he could really do a lot with traveling between the three brands. Mogul Embassy is already in ROH given they're ROH World Six Man Champions, and the Gates are in NJPW right now for World Tag League, so Swerve joining them pretty much everywhere, all four of them having belts, that's great stuff to me.
My Score: 9/10
Mitchell's NJPW World Tag League Results & Report! (11/29/23)
B Block, round 4!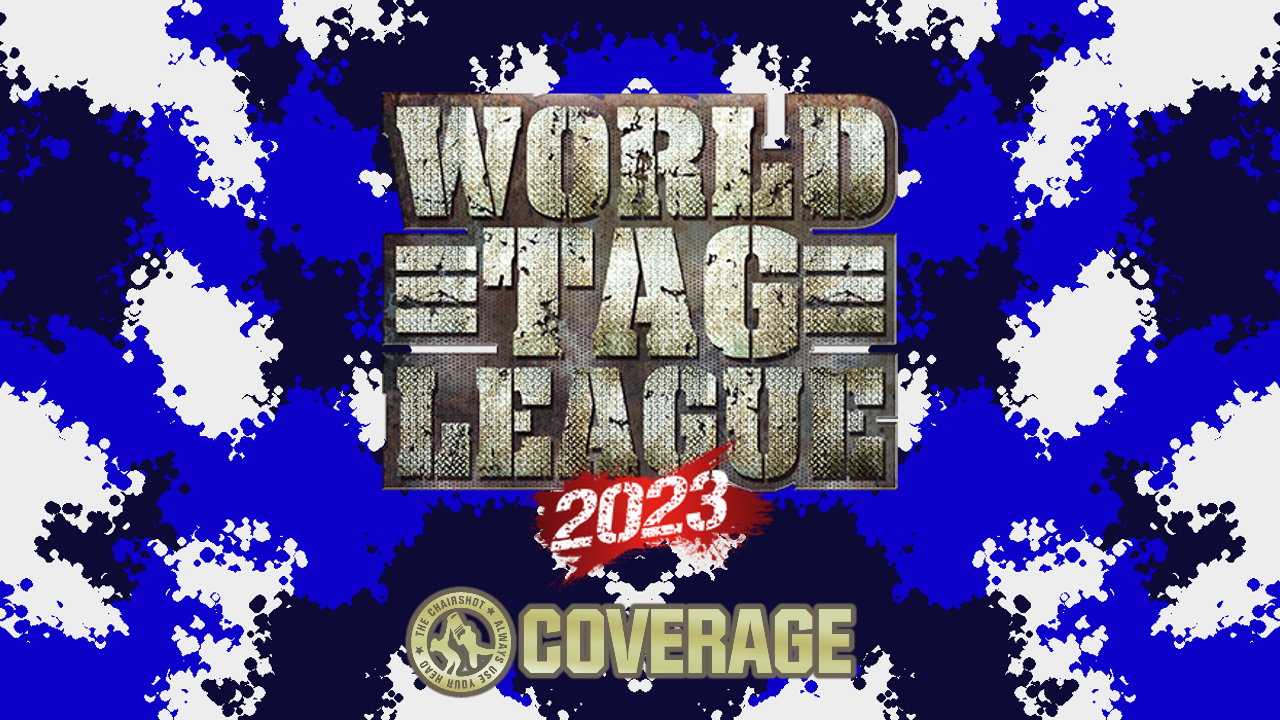 Will it be lights out for Bishamon?
Hirooki Goto & Yoshi-Hashi have been struggling despite being the IWGP Heavyweight Tag Team Champions, will they finally gain some ground this round?
OFFICIAL RESULTS
Six Man Tag: The Gates of Agony & Yuto Nakashima VS The House of Torture; The House of Torture wins.
Six Man Tag: TMDK VS Kaito Kiyomiya, Ryohei Oiwa & Boltin Oleg; Kaito, Oiwa & Oleg win.
Six Man Tag: The United Empire VS Bullet Club War Dogs; Bullet Club wins.
8 Man Tag: Tiger Mask, Ryusuke Taguchi, Shota Umino & Ren Narita VS Master Wato, YOH, Toru Yano & Tomohiro Ishii; Wato, Yoh, Yano & Ishii win.
2023 World Tag League, B Block: Yota Tsuji & Zandokan Jr. VS Bad Luck Fale & Jack Bonza; Fale & Bonza win.
2023 World Tag League, B Block: Yuji Nagata & Minoru Suzuki VS El Phantasmo & Hikuleo; ELP & Leo win.
2023 World Tag League, B Block: Taichi & Yuya Uemura VS Lance Archer & Alex Zayne; Archer & Zayne win.
2023 World Tag League, B Block: Bishamon VS Atlantis Jr. & Soberano Jr; Time Limit Draw.
PLAY BY PLAY
Here are the current
B Block

standings!

Taichi & Yuya Uemura: 3-0, 6 points
Alex Zayne & Lance Archer: 3-0, 6 points
Atlantis Jr. y Soberano Jr: 2-1, 4 points
Yota Tsuji & Zandokan Jr: 2-1, 4 points
ELP & Hikuleo: 1-2, 2 points
Bishamon: 1-2, 2 points
Bad Luck Fale & Jack Bonza: 0-3, 0 points
Yuji Nagata & Minoru Suzuki: 0-3, 0 points
2023 World Tag League, B Block: Yota Tsuji & Zandokan Jr. VS Bad Luck Fale & Jack Bonza!
Gene Blast & The King of the World took down the NJPW Strong Openweight Tag Team Champions in last round's main event, but now they're up against the Bullet Club's Rogue Army, who are starving for a win! Will the Rogue General & Red Commando finally get on the board? Or will they just have to tranquilo in the fourth?
Fale & Bonza Too Sweet, and then Tsuji & Zando attack! The bell rings and Zando fires off on Fale but Bonza turns things around on Tsuji. Fale CLUBS Zando, then bumps him off buckles. Bonza drags Tsuji up, Rogue Army whip but the amigos dosido and return to CLOBBER Fale & Bonza! Fans fire up as the forearms fly. Then Tsuji sends Bonza into Fale! Zando sends Tsuji in to UPPERCUT! Bonza falls out of the ring, Tsuji runs in to SPLASH Fale! Fale flops out of the ring and the fans rally up with Zando. He and Tsuji high five then DOUBLE DIVE! Direct hit into the railing and down goes the Rogue Army!
Fans fire up as Zando & Tsuji stand back up. The ring count starts so Tsuji puts Bonza in. Tsuji & Zando stalk Bonza, and Zando SMACKS Bonza on the head. They double whip then POP-UP KNEE! Bonza falls over, Tsuji covers, TWO! Fans cheer while Tsuji keeps cool. Tsuji kicks Bonza to ropes, CHOPS him, but Bonza pie faces. Tsuji kicks low and CLUBS away on Bonza! Bonza blocks the whip, but Tsuji knees low. Tsuji whips, Bonza reverses but Tsuji ducks 'n' dodges, only to run into a lift and FLAPJACK HOTSHOT! Fale DECKS Tsuji while Bonza BLASTS Zando! Bonza stomps Tsuji around, then pulls off his Bullet Club shirt, to CHOKE Tsuji with it!
Fale distracts the ref, Zando storms in but now the ref has to stop him. Bonza just keeps choking Tsuji, but Tsuji gets to the ropes. The ref reprimands and counts, Bonza lets off to cover, TWO! The fans rally up for Tsuji but Bonza stands Tsuji up. Tsuji fights the scoop, so Bonza CHOPS him down! Tag to Fale and he BLASTS Zando! Bonza stands Tsuji up for Fale to scoop SLAM! Fale drags Tsuji around, then stands on his back! He uses Tsuji as a surfboard! Tsuji endures, Fale steps off, and he flips Tsuji over for a cover, TWO! Fans cheer as Tsuji hangs in there. Fale tags Bonza in, and Bonza steps through to have the EDGE-UCATOR!
Tsuji endures, Zando coaches him, and Tsuji reaches out. Tsuji fights to the ROPEBREAK! Fans cheer but Bonza lets off in frustration, and BLASTS Zando for the hell of it! Bonza drags Tsuji up, suplexes, but Tsuji fights it! Tsuji tries to suplex, Bonza fights it! They fight for suplex control, and Tsuji gets Bonza up and over! Fans fire up while both men are down! Tsuji crawls his way over, hot tag to Zando! Zando rallies on Bonza, CLUBS him, then whips. Bonza reverses, but Zando stops to drop knees on Bonza's back! Zando says tranquilo, but Bonza rushes in. Zando catches his lariat to send him into the corner!
Zando runs in to clothesline, then he snapmares and basement dropkicks! Fale runs in but Zando drop toeholds him onto Bonza! Zando then runs to basement dropkick Fale! Fans rally up behind Zando, but Fale runs in aga. Zando dodges to DROPKICK Fale out! Bonza goes to a corner, Zando calls to Tsuji, and they both storm up on Bonza. They double whip, double hip toss for the DOUBLE POWERBOMB! Tsuji SPLASHES, then sets Bonza up as Zando climbs. MOONSAULT! Cover, Fale kicks it apart! Tsuji fires off on Fale, throws him back out, and fans rally up. Tsuji drags Bonza up, he and Zando hook him up, but Bonza fights the Anchor!
Bonza CHOPS and CHOPS and CHOPS! Bonza fires up, runs, but into DOUBLE SUPERKICKS! The fans fire up as Tusji & Zando set up, for the ANCHOR! Then Tsuji goes up top and stands on Zando's shoulders. But Fale body shots Zando! GRENADE for Tsuji!! Bonza ELBOWS Zando, Fale SPLASHES him! Then feed to a BACKBREAKER, and ELBOW DROP! Cover, ROGUE ARMY WINS!
Winners: Bad Luck Fale & Jack Bonza, by pinfall (gain 2 points; Tsuji & Zando earn 0)
Bullet Club blows it up and finally has a win! Is there still a chance for them in the World Tag League? Can Tsuji & Zando rebound and set sail next round?
2023 World Tag League, B Block: Yuji Nagata & Minoru Suzuki VS El Phantasmo & Hikuleo w/ Jado!
Blue Justice & The Meanest Man in the World have not been able to put together a win while the Headbanga & Young Guerrilla really only have that first round shocker to stand by. Will the murder grandpas finally score some points? Or will the NJPW Strong Openweight Tag Team Champions keep from owing more golden tickets?
ELP gets fans to cheer referee Marty Asami, and even Nagata and Suzuki. Suzuki gets annoyed and tells ELP to shut up. ELP winds up and high fives Leo, which fans cheer. Suzuki dares ELP to step up, and so that's who starts. Fans rally as the bell rings, and ELP taunts Suzuki as he takes off his shirt. ELP and Suzuki circle, they feel things out, and then knuckle lock. Suzuki kicks, wrenches, wristlocks, hammerlocks, but ELP spins back, wrenches free and wristlocks to then headlock. But Suzuki brings ELP to a knee to pop out and headlock back. ELP slips free and the fans cheer that opening exchange.
The two circle again, feel things out, and ELP gets a "SU-ZU-KI!" chant going. Suzuki storms up, ELP stays in a corner. The ref has Suzuki back up, and ELP comes back. They feel things out, ELP goes for a leg, then a waistlock. Suzuki wrenches at ELP's arm, has the wristlock, then wrenches again. ELP rolls, handsprings, but Suzuki denies the wrench to then wrench again. Suzuki hammerlocks, headlocks, but ELP hits a BIG atomic drop! Suzuki hobbles away, ELP BLASTS Nagata, but Nagata runs in! Into an atomic drop! ELP hobbles his way over, saying his knee hurts from hitting those drops.
ELP storms up on Suzuki, but gets caught in a HANGING ARMBAR! Nagata runs to BLAST Leo! The ref counts, Suzuki lets go at 4, but Nagata sends Leo into railing! Suzuki drags ELP out to send him into railing, too! Nagata throws hands on Leo, whips again, as does Suzuki! ELP & Leo both hit railing hard! Suzuki stomps ELP, Nagata stomps Leo, and Jado can only protest. The ref reprimands, ELP hits Suzuki back with forearms, but Suzuki ROCKS ELP! ELP falls back, the ref starts the ring count, and Suzuki leaves ELP behind. The count reaches 10 of 20 while ELP crawls, and ELP staggers about at 11.
ELP steadies himself at 14, slides in at 15, and fans cheer. But Suzuki facelocks and he brings ELP over. Nagata tags in, the murder grandpas mug ELP, and then Nagata KNEES ELP against ropes. Nagata throws a heavy body shot! ELP doubles over, Nagata sits ELP up to KNEE him down again! Nagata drags ELP up for another body shot! ELP sputters and coughs his way to a corner, Nagata stomps him, then wrenches an arm. Suzuki tags himself in, and he kicks ELP low. Suzuki taunts Leo, then stands ELP up to ROCK him with a right! ELP wobbles, ROCKS Suzuki back, but Suzuki just glares. ELP throws more forearms but Suzuki just glares!
ELP apologizes to the murder grandpas, but Suzuki body shots then DECKS ELP! Suzuki gives Nagata a hard tag and fans rally up. Nagata drags ELP up to CLUB him on the neck! Nagata waits on ELP, to then KICK! And KICK! And KICK! ELP ends up in a corner, Nagata whips him corner to corner and BOOTS! Then clinch to EXPLODER! Cover, TWO! ELP is still in this and fans rally back up. Nagata drags ELP up, suplexes, but ELP slips free to waistlock! Nagata fights with elbows, ELP apologizes and wants time. But then he kicks! Nagata blocks that, only for ELP to ENZIGURI! Fans rally up while ELP and Nagata are both down!
ELP crawls his way over, rolls and hot tags Leo! Leo UPPERCUTS Nagata, BLASTS Suzuki, then swings on Nagata. Nagata dodges but Leo keeps moving to run Nagata over! Fans fire up with Leo and he runs in at the corner. Nagata dodges the splash, comes back, but into a scoop! SNAKE EYES and a BOOT! Fans fire up and Leo aims. Nagata rises, Leo clamps on the choke grip! But Nagata ROCKS Leo first! Nagata fires more shots, whips, but Leo reverses. Nagata rolls and fakes the enziguri to dropkick the leg out! Nagata gets up and Suzuki already tags in. Suzuki fires forearms on Leo! Suzuki eggs Leo on and Leo pounds the mat.
Leo choke grips! Suzuki breaks free to ROCK Leo again! Suzuki runs, but Leo scoops to SIDEWALK SLAM! Fans fire up while both men are down! Leo crawls, hot tag to ELP! ELP storms up on Suzuki and fires a forearm! Suzuki grits his teeth so ELP throws more shots! Suzuki just glares! ELP throws off his elbow pads to ROCK ELP! Suzuki smiles! ELP ROCKS Suzuki again and Suzuki ROCKS ELP in return! ELP wobbles then falls over! Suzuki drags ELP back up, whips him to a corner, and Nagata joins in. Suzuki BOOTS, Nagata SHINING WIZARDS! Then snapmare, and DOUBLE PENALTY KICK SANDWICH!!
The rivals shove each other, fans fire up, but then Leo shoves Suzuki into Nagata! Leo then runs, to DOUBLE LARIAT them both down! Fans rally up, ELP rises and he helps Leo get Suzuki up. They double whip Suzuki to a corner, then they whip Nagata into him! ELP sends Leo in to DOUBLE SPLASH! Nagata falls, ELP ELBOWS Suzuki! Then feed to the POWER TRIP! Leo then sets Suzuki up for the LIONSAULT! Cover, TWO!! Suzuki survives and fans fire up again! ELP tunes up the band, SUDDEN- NO, Suzuki dodges! ELP kicks, runs, but Suzuki follows! Suzuki gets around to SLEEPER! Nagata grabs Leo for a CROSSFACE!
Fans fire up while ELP & Leo endure stereo submissions! ELP is turning red, ELP is fading! The ref checks, Suzuki lets off to cover, TWO!!! ELP survives and the fans fire up! Suzuki lets the fans rally up as he drags ELP up into another SLEEPER! And then a sin, but ELP jackknife bridges! TWO!! ELP BOOTS Suzuki, then SUPERKICKS! And then the tuck for C R 2!!! Cover, ELP & LEO WIN!
Winners: El Phantasmo & Hikuleo, by pinfall (gain 2 points; Nagata & Suzuki earn 0)
The murder grandpas fall short again! What is it that's missing in their formula? As for the "Blue Sexy Boys," will they continue to be NJPW Strong as the WTL rolls on?
2023 World Tag League, B Block: Taichi & Yuya Uemura VS Lance Archer & Alex Zayne!
The Holy Emperor beat his mentor with help from Heat Storm, but now things get even hotter as Taichi faces a former Suzuki-Gun ally! In a battle of 3-0 teams, will Taichi & Yuya be able to survive? Or will they get burned by the Monster Sauce?
Archer's back to beating up Young Lions, and Zayne just sighs with an "Oh, you" attitude. The teams sort out and Archer wants to face the KOPW Champion. Taichi and Yuya give thumbs, and fans cheer as the former Suzuki-Gun members start. Archer says Taichi is still his brother but this is about WTL, so #EverybodyDies, even Taichi! Archer pie faces Taichi, but Taichi CHOPS! Archer just smiles, so Taichi CHOPS again! Archer eggs Taichi on, Taichi CHOPS again! Archer ROCKS Taichi with a forearm! Fans rally up, Taichi and Archer circle, and they feel things out. Taichi KICKS and KICKS but Archer blocks one to choke grip!
Taichi breaks free, but Archer waistlocks! Taichi fights free to PELE! Taichi runs, Archer follows and BODY CHECKS Taichi! Archer eggs Taichi on, but Yuya tags in. Archer stares Taichi down but then he KNEES Yuya low! Archer bumps Yuya off buckles, tags Zayne, and Monster Sauce double whip. Yuya gest around to shove Zayne into Archer and then arm-drag Zayne! Zayne gets up, Yuya DROPKICKS him! Yuya CHOPS Zayne, CHOPS again, and CHOPS again! Zayne is in the corner, Yuya whips him corner to corner. Zayne reverses, runs in, but Yuya dodges and Archer ELBOWS him down! Zayne comes back ELBOW Yuya!
Archer then whips Zayne to scoop, so that Zayne can tilt-o-whirl RANA Archer into Yuya! Fans fire up while Archer laughs. Zayne covers, TWO! Zayne brings Yuya over, tags Archer, and Archer stomps around. Archer taunts Taichi, then Monster Sauce mugs Yuya. Archer drags Yuya up and CHOPS him! Archer stands Yuya back up but Yuya CHOPS! And CHOPS! And CHOPS! Archer eggs Yuya on, Yuya throws more CHOPS, but Archer DECKS him! Archer says it isn't Yuya's time, this is all about Monster Sauce! Fans cheer, Archer whips Yuya corner to corner hard, and Archer has a cocky cover, but Red Shoes doesn't wanna count?
Archer tells him to count but Red Shoes says not until it's a real cover. Archer snarls and he drags Yuya up. He dares Yuya to go tag Taichi, then he short arm LARIATS! Cover, TWO! Taichi was also there but Archer grins as he gives him a pie face. Red Shoes has Taichi back off, and Taichi coaches Yuya on. Archer bumps Yuya off buckles, tags Zayne, and Monster Sauce mugs Yuya. Zayne brings Yuya out to ROCK him! Yuya CHOPS! Zayne ROCKS Yuya again but Yuya CHOPS! And CHOPS! And CHOPS! Zayne knees low, whips but Yuya reverses to reel Zayne in for a BIG back suplex! Fans fire up while both men are down!
Zayne and Yuya crawl, they reach out, hot tag to Taichi! Taichi storms in after Zayne to give him Kawada Kicks! Zayne goes to a corner, Taichi BOOTS him! Taichi snapmares to KICK Zayne, but Archer runs in to kick Taichi! Archer whips but Taichi reverses to wrench and HOOK KICK! But Archer rebounds, only for Taichi to DUMP him out! Zayne kicks and whips Taichi to a corner, but Taichi comes back to AX BOMBER! Fans fire up and Taichi gets them to get louder. And OFF COME THE PANTS! Taichi aims, but Zayne ducks the buzzsaw! Roll up, Taichi rolls through, but Zayne EDDY GORDO KICKS!
Taichi stays up, GAMAN- NO, Zayne ducks the kick! Zayne ROLLING AX KICKS! Fans fire up while both men are down! Zayne and Taichi crawl, and Zayne is up first. Zayne drags Taichi up to wrench and scoop, but Taichi pulls hair! Taichi CLUBS away on Zayne, but Zayne swings. Taichi ducks to SAI- NO, Zayne slips free! Zayne reels Taichi in but Taichi fights the suplex! Taichi tries but Zayne fights the suplex! Zayne then suplexes to FALCON ARROW! Cover, TWO! Taichi is still in this but Zayne tags Archer. Archer says he told Taichi this was coming! Archer suplexes and THROWS Taichi!
Fans fire up as Archer storms around, and he runs in to ELBOW Taichi in the corner! Archer says that's one! He runs corner to corner again, but Taichi BOOTS him! Archer snarls, runs back in but Taichi dodges! GAMANGIRI! Fans fire up while both men are down! Taichi crawls to his corner, hot tag to Yuya! Zayne runs in but Yuya arm-drags him! And arm-drags him again! Archer runs up to choke grip! CHOKE- DROPKICK! Yuya then DROPKICKS again! Archer is still up, and he blocks the arm-drag to send Yuya to the corner! Yuya dodges the splash, but Archer still blocks the arm-drag! Choke grip, but Yuya DOUBLE CHOPS!
Yuya DOUBLE CHOPS again, but Archer kicks low. Archer runs, into an arm-drag! Fans fire up as Yuya dropkicks the legs! Yuya DOUBLE CHOPS Archer down! Cover, ONE!! Fans rally up, Yuya pounds the mat and he goes to the corner. Yuya climbs up, but Archer STEP-UP KNEES! Archer then brings Yuya up in the inverted crucifix! But Yuya fights free, rolls Archer up, TWO!! Archer swings, Yuya gets under and shoves Archer into a Taichi's BOOT! DOUBLE CHOPS! SOBAT! Yuya goes up to FLYING BULLDOG! Cover, Zayne breaks it! Taichi kicks and throws Zayne out and leaves it to Yuya! Yuya fires up and the fans are with him!
Yuya climbs a corner, takes aim as Archer stands, CROSS- NO, choke grip! But Yuya victory rolls! TWO!! Archer is up, Yuya blocks the boot to UPPERCUT! And DOUBLE CHOP! And ENZIGURI! Archer stays up so Yuya traps the arms! But Archer HEADBUTTS free! Yuya runs, into a scoop! ROLLING AX KICK SIDEWALK SLAM COMBO!! Cover, Taichi breaks it! Zayne dodges Taichi to scoop, BAJA BLAST!! And then Archer grabs Zayne, CHOKE SAULT! Fans fire up as Archer roars! Archer drags Yuya up, but Yuya CHOPS! And CHOPS! And CHOPS! Yuya DOUBLE CHOPS Zayne down, but Archer ROCKS him!
Yuya roars, but runs into the choke grip! CHOKE SLAM!! Cover, TWO?!? Yuya survives and shocks everyone! But Archer drags him into the drop zone, then lifts Zayne up! BLACKOUT SWANTON BOMB!! Cover, Monster Sauce wins!!
Winners: Lance Archer & Alex Zayne, by pinfall (gain 2 points; Taichi & Yuya earn 0)
Archer said it's all about Monster Sauce, and Monster Sauce just won big! They are the ONLY 4-0 team in ALL of World Tag League 2023, are they going to be the only option for B Block? Or will Taichi & Yuya still find a way to change everything?
2023 World Tag League, B Block: Bishamon VS Atlantis Jr. & Soberano Jr!
Though Hirooki Goto & Yoshi-Hashi are IWGP Heavyweight Tag Team Champions and former World Tag League winners, their road to the threepeat has not been easy. They've started to #TurnItAllAround, but can they keep it going? Or will the sons of lucha libre shine brightest here tonight?
The teams sort out and the luchadores offer handshakes. Bishamon accept and the fans cheer the sportsmanship. Hashi starts against Soberano and the fans rally up. They circle, tie up, and Soberano headlocks. Soberano grinds Hashi down but Hashi uses that to pop out the back and hammerlock. Hashi then headlocks, but Soberano fights up. Soberano throws body shots, trips Hashi with a leg takedown, then traps that leg. Hashi uses his free leg to pull Soberano down and goes after an arm. Soberano clasps hands, Hashi pries them apart and has the ARMBAR! Soberano shifts around, but Hashi pulls on the arm again!
Soberano turns Hashi over, and ties up the legs in a deathlock, then shifts to body scissors and roll! Cover, TWO! The two stand off and the fans cheer. Hashi and Soberano circle again, then they knuckle lock. Hashi wrenches, hammerlocks, and headlocks. Hashi hits a takeover, then grinds Soberano down. Soberano headscissors, Hashi fights around, but Soberano has the arms, too. It's an inverted motorcycle stretch now! But Hashi powers his way out, floats to a headlock, but Soberano slips away. The fans cheer again, and Hashi tags Goto. Soberano says it was that close, and he tags Atlantis in.
Atlantis and Goto circle and the fans rally up. The two tie up, Goto puts Atlantis on ropes, and Red Shoes counts the break. Goto lets off with pats on the shoulder and fans applaud. Atlantis keeps cool, he and Goto circle, tie up, and Goto waistlocks. Atlantis reaches around, spins through and he facelocks. Goto wrenches out to hammerlock, and then headlocks. Atlantis slips out to waistlock but Goto gets the ropes. Red Shoes calls the break, Atlantis lets off with pats on the shoulder, and fans cheer again. Atlantis and Goto reset and feel things out. Atlantis wrenches an arm, CLUBS it, then double wristlocks.
Goto powers through, hammerlocks, then headlocks for a takeover. Atlantis headscissors, Goto kips free, and the fans cheer. The two circle again, and then tie up. Goto headlocks, grinds, but Atlantis throws body shots. Atlantis powers out, Goto RAMS into him, but Atlantis rebounds to run Goto over! Fans fire up and Atlantis shakes his arm out. Atlantis stands Goto up to fire forearms and stomps, then runs. Hashi slides in, Bishamon runs Atlantis over! Then ZANMAI! Soberano runs in, Bishamon kicks him first! They HAMMER away on Soberano, then fans fire up as Bishamon flexes. They stomp Atlantis to a corner, and Goto digs his knee in.
Red Shoes counts, Goto lets off quickly, but then stomps Atlantis. Goto CLUBS Atlantis down, clamps on a neck wrench, but Atlantis endures. Goto bumps Atlantis off buckles and Atlantis falls back. Tag to Hashi, Goto stomps some more, but lets off for Hashi to stand Atlantis up. Hashi wrenches Atlantis, CLUBS the arm, then wrenches again. And again, and again! Hashi keeps Atlantis from ropes, CLUBS the arm, and then brings Atlantis around. Atlantis CHOPS, so Hashi CHOPS back! Atlantis falls, Hashi brings him up to bump off buckles. Tag to Goto and they wrench the arms. Bishamon double whips but Atlantis ducks the lariats to RANA Hashi!
Atlantis dodges Goto to arm-drag him! And DROPKICK! Fans fire up while both men are down! Atlantis crawls for his corner, hot tag to Soberano! Soberano goes up to CROSSBODY Goto! Cover, TWO! Soberano is a little annoyed with the count but he looms over Goto. Soberano stomps Goto, kicks him around and eggs him on. Goto blocks the punch to ROCK Soberano! And again! Soberano run sin, but Goto DECKS him! Fans fire up and Goto drags Soberano up. But Soberano DROPKICKS again! And then STANDING MOONSAULTS! Cover, TWO! Goto hangs in there but Soberano keeps his cool.
Soberano clamps onto Goto with shoulder claws, then a chinlock. Soberano snapmares Goto to then leg drop! Soberano keeps on Goto with a chinlock, and he pushes Goto out of the ring. Soberano brings Goto around to whip into railing! And then he clamps on a headlock to put Goto on the apron. APRON 619! Goto staggers back into railing and Soberano wants Red Shoes to be patient with him. Soberano drags Goto up, chicken wings him, and Atlantis kicks Goto low. Soberano then runs around to CLOBBER Hashi! Atlantis cranks Goto's neck against railing! Soberano comes back for Goto and puts him in the ring.
Soberano "apologizes," then he drags Goto up. Atlantis sticks his feet in, Soberano bumps Goto off the boots! Tag to Atlantis, and he ROCKS Goto with a forearm! Then a snapmare and chinlock. Atlantis squeezes tight, then shifts his grip so he can dig a knee into Goto's back! Goto endures, Soberano runs in to BOOT! The luchadores stomp away on Goto, their frustration boiling up. Cover, TWO! Fans rally for Goto but Atlantis stomps him more. Atlantis drags Goto up, bumps him off buckles, and stomps a mudhole. Goto kicks back but Atlantis CLUBS that leg. Then Atlantis sets the leg up as Soberano runs in, and Soberano KICKS Goto in the thigh!
Goto hobbles and falls over, fans still rally, but the luchadores taunt the fans. Cover, Soberano intercepts Hashi, TWO! Goto is still in this but Atlantis argues the count. Red Shoes defends his count, so Atlantis drags Goto up in a facelock. Tag to Soberano, the luchadores mug Goto, but Goto fires forearms in return! They just hit him harder! The luchadores beat Goto down, HEADBUTT him, and then Soberano looms over Goto. Soberano clamps on a chinlock but Goto fights up. Goto throws body shots, but Soberano BOOTS! Goto goes to a corner, Soberano whips him corner not corner. Goto reverses, runs in, but Soberano BOOTS again!
Soberano runs, but Goto follows. Soberano dodges, but Goto deflects the belt to DISCUS LARIAT! Fans fire up while both men are down! Goto crawls, hot tag to Hashi! Fans fire up as Hashi fires up, and he runs corner to corner at Soberano to CHOP! Hashi whips to then CHOP again! And mule kick! Hashi turns Soberano, but Soberano fights free! Hashi still dropkicks the legs out! Hashi runs, to BLOCKBUSTER! The fans fire up as Hashi watches Soberano go to another corner. Hashi runs in again, to clothesline! And then a stalling suplex! Hashi holds on for EIGHT before the SLAM! Cover, TWO!
Soberano hangs in there but Hashi keeps cool. Hashi storms up on Soberano, drags him up, and ROCKS him! Soberano falls over, but Hashi stands him back up. Soberano ROCKS Hashi, eggs him on, so Hashi ROCKS Soberano! Soberano and Hashi go back and forth with forearms, and fans rally up as Soberano drops to a knee! Hashi fires off more forearms, then a CHOP! Soberano wobbles, but he shakes his head. Fans rally up, Soberano winds up to CHOP! Hashi sputters and Soberano eggs him on more. Hashi CHOPS back, but Soberano shakes his head. Soberano CHOPS again! Hashi winds up to CHOP again!
Soberano grits his teeth, fires himself up, and CHOPS! Soberano keeps egging Hashi on, so Hashi CHOPS again! Hashi gets in Soberano's face so Soberano CHOPS! And CHOPS! Hashi ROCKS, body shots and CHOPS! Soberano goes to a corner, runs back in, but into a DOUBLE CHOP! Fans fire up with Hashi and he drags Soberano back up. Hashi reels Soberano in, hoists him up, but Soberano slips free! Hashi swings, Soberano gets around and RANAS! Fans fire up as Soberano runs, but Hashi ELBOWS him! Hashi runs, but Soberano BOOTS him! Hashi roars, runs, but into a POWERSLAM! Fans fire up while both men are down!
Hashi and Soberano stir and crawl for their corners as we pass 20 minutes. Hot tags to Goto and Atlantis! Fans fire up as they RAM shoulders! And RAM again! And RAM again! Now they throw forearms! Atlantis gets the edge, roars and runs, but Goto runs him over! Fans fire up again and Goto drags Atlantis up. Goto whips Atlantis to a corner, runs in, and MURAMASAS! Then SAIDO! Cover, TWO! Atlantis survives that solid landing but Goto drags him back up. Goto fireman's carries, but Atlantis fights free. Atlantis shoves Goto to then POWERSLAM! And basement dropkick! Cover, TWO! Goto is still in this and fans rally up!
Atlantis drags Goto up and whips him to ropes, but Goto slips free of the scoop! Goto waistlocks, Atlantis switches, but Goto RAMS him into a corner! Hashi returns and runs in, to clothesline! Feed to the fireman's carry, but Atlantis slips free! Soberano BOOTS Hashi, Atlantis has Goto in a CROSSFACE!! Goto endures while Soberano sends Hashi into railing outside! Fans rally but Atlantis pulls on the neck! Goto reaches out, Hashi returns, he stomps Atlantis down! Hashi coaches Goto on but Atlantis kicks Hashi back out! Soberano then builds speed to FOSBURY FLOP! Down goes Hashi and fans fire up! And the CROSSFACE is back on!!
Goto endures, fans rally up, but Atlantis pulls way back!! Goto still fights, still reaches out, still crawls his way over, but Atlantis pulls even more!! Goto kicks and flails, ROPEBREAK!! The fans fire up as Atlantis lets off in frustration. Atlantis vows to end this and he drags Goto back up. Atlantis puts Goto in the ropes and Soberano climbs! DRAPING MOONSAULT!! Cover, TWO!!! Goto survives and the fans fire up again! Atlantis is frustrated, and we're at 25 minutes! Soberano coaches Atlantis up and time is ticking away. They hurry to get Goto up, then double whip him to ropes. Double hip toss into a cradle, but Hashi makes the save!
Hashi fires forearms and CHOPS! Atlantis CHOPS Hashi! The luchadores stomp away on Hashi, Soberano is like a jackhammer! Soberano and Atlantis then wait on Hashi to get up, kick and run to BOOT! But Hashi's right up!? He LARIATS Soberano, but Atlantis DECKS Hashi! Atlantis kicks Goto, runs, but into a fireman's carry! USHIGOROSHI! Fans fire up as all four men are down! Goto roars and he drags Atlantis up. Goto dragon sleepers, but Atlantis fights from below! Goto blocks that arm, but Atlantis ROCKS him with the other! Atlantis swings again, but Goto catches him for a BIG suplex! And we're at the three minute warning!
Fans fire up as Goto crawls, hot tag to Hashi! Hashi runs, but Atlantis blocks the lariat! So Hashi CHOPS! Atlantis rebounds, Hashi dodges the lariat to LARIAT Atlantis! Fans fire up again as Hashi drags Atlantis back up. Hashi has the leg, but Atlantis fights the fisherman suplex! Atlantis CHOPS Hashi, runs, but Hashi gets around to trap him! Goto BLINDSLIDE LARIATS! Two minute warning, Hashi SUPERKICKS! BUTTERFLY LOCK!! Goto catches Soberano, rolls him around, ARMBAR into SHORYU KEKKAI!! The luchadores endure stereo submissions! Atlantis fights around, ROPEBREAK!! Hashi lets him go and then coordinates with Goto.
Goto TOSSES Soberano, he and Hashi whip Atlantis to a corner. Goto clotheslines, then Hashi clotheslines! Then fireman's carry and FIERCE FLASH! Final 60 seconds!! Bishamon drags Atlantis up, dragon sleeper and the legs, but Atlantis boots him! HIDDEN GAP! And then SHO- NO, Soberano busts it up! Final 30 seconds!! Goto CLOBBERS Soberano, Atlantis DECKS Goto! Hashi and Atlantis DOUBLE LARIAT and they're both down!! Time is running out!! Someone has to do something! Hashi finds Atlantis to cover, Soberano breaks it!! FINAL TEN SECONDS!! Soberano tries to cover but he's not legal! TIME IS UP!!
Time Limit Draw (both teams earn 1 point)
An incredible battle pushes both teams to their limits, but also pushes this to the time limit! The fans applaud both teams for giving it their all. And in the end, the teams shake hands again. But with no winners, there's no closing address! The luchadores bow in thanks to all the fans, Bishamon wave good night, and they all head out. A draw is better than a loss, but will just getting one point this round come back to bite someone later on?
Here are the NEW
B Block

standings!

Alex Zayne & Lance Archer: 4-0, 8 points
Taichi & Yuya Uemura: 3-1, 6 points
Atlantis Jr. y Soberano Jr: 2-1-1, 5 points
Yota Tsuji & Zandokan Jr: 2-2, 4 points
ELP & Hikuleo: 2-2, 4 points
Bishamon: 1-2-1, 3 points
Bad Luck Fale & Jack Bonza: 1-3, 2 points
Yuji Nagata & Minoru Suzuki: 0-4, 0 points
---
My Thoughts:
A great round for B Block, with some real surprising results, too. Did not think Rogue Army would get their first win here, because I thought Tsuji & Zando were going to continue on pretty strong. Less surprised that Suzuki & Nagata still haven't won, only because they were up against the NJPW Strong Openweight Tag Team Champions. ELP & Leo can't lose too much, they'd be owing title shots all over the place. Then great stuff with Monster Sauce getting a big win over Taichi & Yuya, and a great move in the main event. Going for a time limit draw on a half hour match is a bit tricky, though, because things dragged a little in the middle to drag it out. But a draw is also a great way to keep Bishamon from owing more title matches while still not winning so as not to hurt Team CMLL.
My Score: 8.8/10