Defending Starrcade: Not Everything Belongs On The WWE Network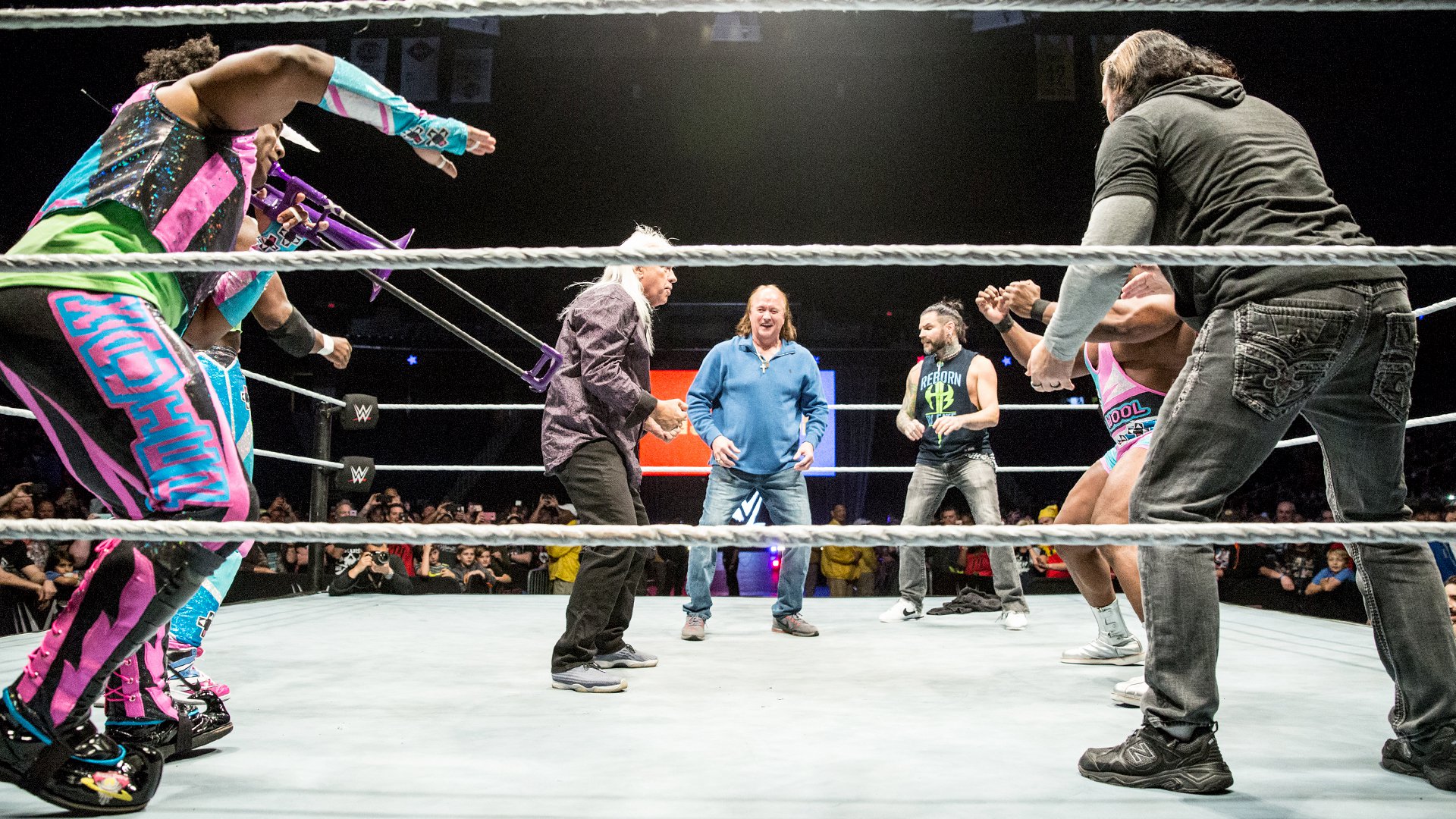 The WWE Network is an amazing invention that we all owe Vince McMahon a debt of gratitude for. It's so important that we (and by "we" mean others, not me) threaten to cancel it when we're not happy with something. But somehow I think t also gives members of the Internet Wrestling Community a sense of entitlement regarding, well…basically everything!
But the WWE Network is part of the WWE viewing experience, it isn't THE WHOLE EXPERIENCE.
WWE presented Starrcade to the fans in Greensboro, North Carolina, and reportedly drew over 10,000 fans for the biggest house in over a decade in that region. And they did so with a house show that had special "extras" that included The Rock & Roll Express, Arn Anderson, and Ric Flair. They also had two steel cage matches, custom made ring aprons, and…
…well that's pretty much it!
When you break it down, Starrcade was simply a jazzed up house show that drew a crowd that house shows used to draw. Despite fan assumptions (and demands) it wasn't broadcast on the WWE Network. And as I said on Twitter, they never told us it would be, and it didn't have to be!
Not everything needs to be on the Network. Couldn't that potentially hurt the live event's draw? https://t.co/olEs3ZjPQc

— Greg DeMarco (@gregdemarco411) November 27, 2017
I get why so many of you want it to be on the WWE Network. You already have the Network, and you want to see as much as wrestling as possible. I get that, and fully respect it.
But I highly doubt anyone was going to subscribe to the WWE Network because of Starrcade. Furthermore, you do run the risk of someone deciding to forego the cost of tickets, parking, and food and instead opting to watch the event on their couch.
Plus, even though Starrcade did have some cameras present, it wasn't a full broadcast set-up. Another cost the WWE didn't need to incur with very little (if any) return.
But I will take it a step further: Starrcade didn't belong on the WWE Network. Not one bit.
This was a house show through and through. They added a few extras and gave it a name, and it sold like crazy. We should see even more of this moving forward, in my opinion. It's best for business.
A few months ago Scott Hall tweeted about the shape he was in, sparking a debate that he could make a return to the ring:
58 yrs. pic.twitter.com/TunQ9qNgxW

— Scott Hall (@SCOTTHALLNWO) June 6, 2017
I loved the tweet, but I didn't want to see Scott Hall on television again. Unless it was to promote the fact that he was going on tour with WWE. That's right—a house show tour. Imagine Scott Hall, Kevin Nash and Sean Waltman making appearances across the WWE circuit. They can come out, cut a promo and get over on some lower midcarders. It's a special moment that tells the fans "you need to be at these shows."
And it's something the WWE needs to do more of. Do a "Halloween Havoc" tour on October. Great American Bash Tour over the summer. Bring War Games on the road like the the NWA did. You have the legends in house, have them appear on the road. Imagine taking a house show and adding a Ricky "The Dragon" Steamboat to it. You're boosting the house show draw with an appearance like that. It's a role that Chris Jericho could fill at times, too. Same with Edge.
It's something you can't see on televieion, OR on the WWE Network. Because it's special, and it's exclusive. You have to go to the arena and pay to see it. Not everything needs to be on the WWE Network.