Power Rankings: WWE RAW (11/21/17)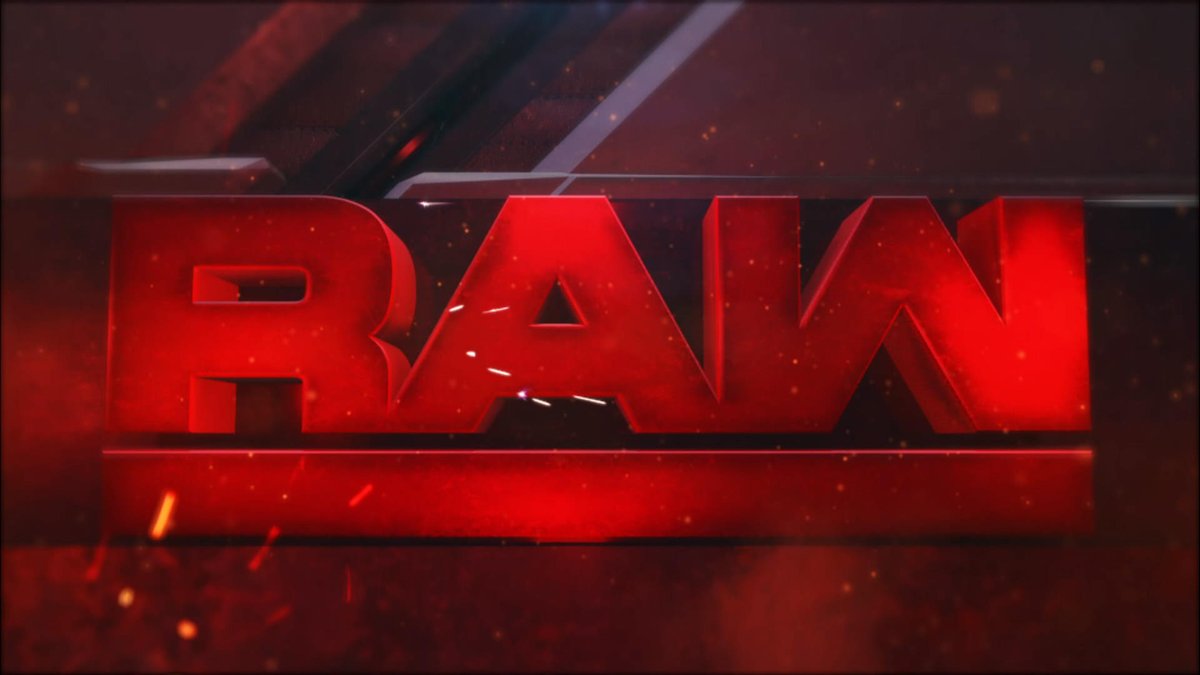 Even though Survivor Series didn't do much to create feuds or progress storylines, the weeks leading up to the PPV were actually eventful. Not to mention the Raw after Survivor Series saw some debuts and a new Intercontinental Champion.
So with WrestleMania season officially underway, let's see who is leading the flagship Power Rankings into 2018.
5. Asuka
Sole survivor (beat Natalya and Tamina herself), undefeated for over 2 years, stole Ember Moon's moment by merely appearing at Takeover, knocked out Dana Brooke with a kick (twice), and most likely the main reason Paige re-debuted on Raw and not Smackdown. Her only negative would be the fact that the crowd doesn't really get her yet. So as long as they build her similarly to Braun, she could gain momentum, mowing through the women's division until she hits Paige. Paige hasn't been damaged by the last year of 50/50 booking, so as a wrestler she's seen as the strongest woman on the roster not named Asuka. So when they collide, we can see if no one is truly ready for Asuka.
4. Kane
He's been pushed like it's 1997 all over again. He got the better of Strowman this week, and has been looking to be on par with him. When he's still on equal footing with the modern monster, it's hard to overlook his value on the show. Sure, many people see his current push as a means to an end; that end being to pad Braun's resume of destruction. But until he eats a pin in a match, his presence is undeniable, plus the fans still enjoy The Big Red Machine.
3. The Shield
Live crowds and the "WWE Fans" pop hard for this group, and they've been treated as a legendary faction. The interesting part of all this is, that after Roman returned from his sickness, the crowds cheer his presence more than usual. The boos have subsided and this week in Houston, Roman was insanely over during his Intercontinental match. We're all fairly sure it will end sooner than later, but for what it is, this has been a big bright spot for the otherwise underwhelming, babyface wrestlers on Raw.
2. Braun Strowman
This man ends another PPV standing tall, looking like the imposing force that he is. Booking with Strowman has been pretty solid and leans nicely towards establishing him as a face. Some may say that he should've won the Universal Title by now, but, immediate gratification is for children. I enjoy slowly watching him become a monster and then slowly turning to become a face that people can easily rally behind. Assuming he gets a title next year, while staying impressive, will give him a nice incremental build to his legacy.
1. Brock Lesnar
He's getting the top monster treatment. He absorbs finishers and wins his matches with one F5, to keep the move looking strong and devastating. It was nice to see him actually work with AJ in the Survivor Series match, which made it his best match since…well, in a long time. So his continued dominance leaves very few questions about who is the top guy on the brand, regardless of growing frustration due to his limited appearances and limited move set. Also surprisingly, even though there is a growing frustration, thanks to Paul Heyman's promo ability, Brock still gets reactions and support like nobody's business.
---
An argument could be made for Kurt Angle or Triple H, but Triple H doesn't really have enough televised matches to confidently put him above full time talent, and Kurt Angle, though looking like a demi-god at TLC, he looked old and slow at Survivor Series. These two could be huge players moving into Royal Rumble, but at the moment, they just didn't quite cut it.
So Survivor Series was the last PPV that Raw is featured in until 2018. This means that things may not really mix up until Royal Rumble, but WWE has been putting a larger emphasis on keeping their TV unpredictable. Power Rankings usually happens after a PPV, but we may have to do a Year End Power Rank, if enough things happen.
---
Always Use Your Head and visit the official Pro Wrestling Tees store for The Chairshot All t-shirt proceeds help support the advancement of your favorite hard-hitting wrestling website, The Chairshot!

---
Ranking Brock Lesnar's SummerSlam Matches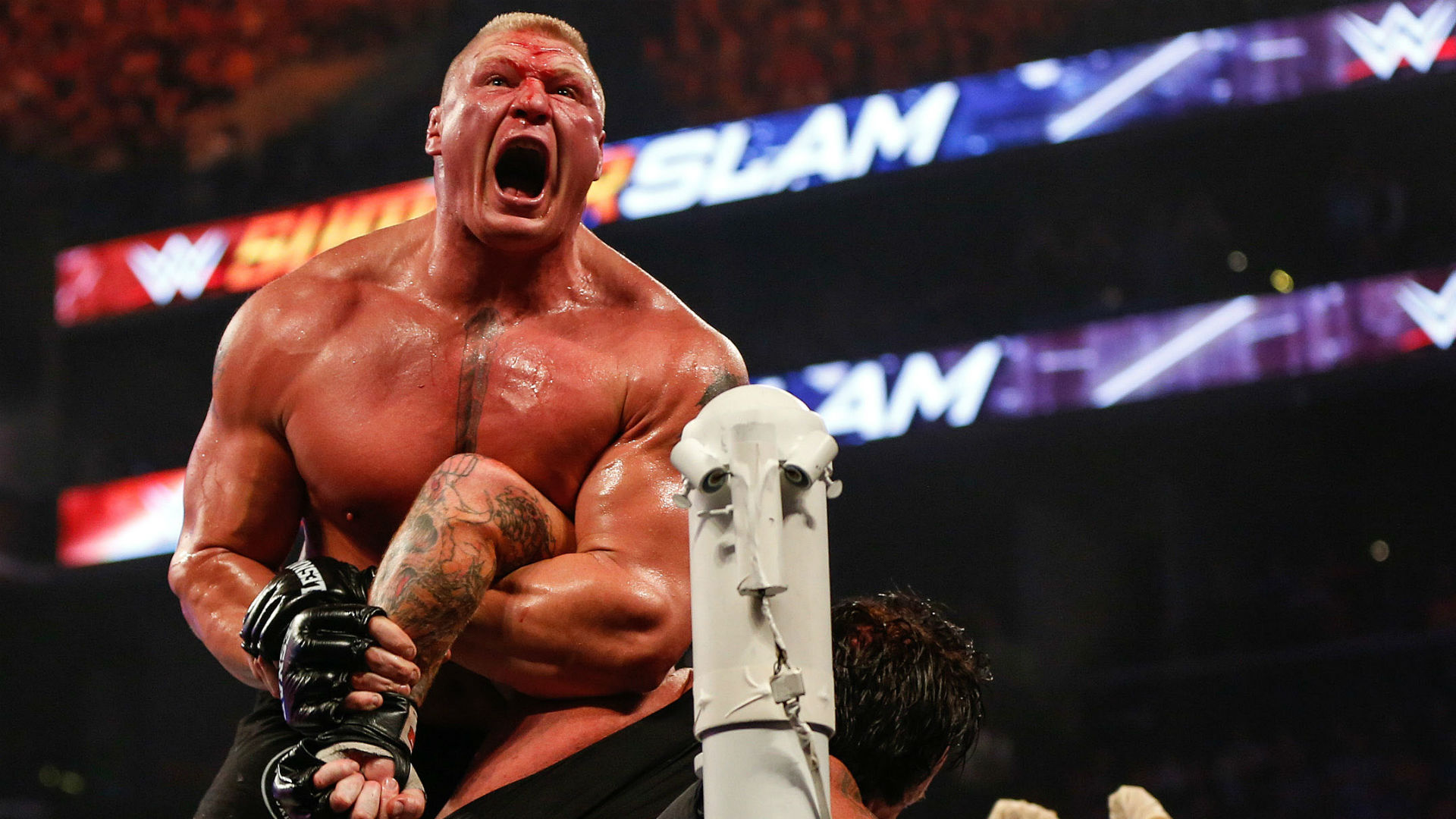 Even though Lesnar has been described as lazy in his latest run, SummerSlam seems to be where Lesnar shines. With that being said, with SummerSlam right around the corner now would be the best time to take a look at each of Lesnar's outings at the Greatest Party of the Summer.
8. Brock Lesnar vs. Randy Orton
While not the worst match ever, Lesnar vs. Orton was a contest with little to no stakes to it.  Aside from the ending where Orton was bleeding profusely from the head, the match is forgettable. With the second version of the brand split in effect, this match served as the first cross-promotional match of the New Era. Each competitor would appear on the other's respective shows and cause chaos, making for some entertaining segments. Even the match itself isn't bad, but compared to everything else on this list, it's clear which match brings up the rear.
7. vs. Triple H
A decent match, but when compared to other matches on this list there isn't much to shout home about. After Lesnar's loss to John Cena at that year's extreme rules, he needed a win over a big name. Triple H would become that man, as he and Lesnar would be put into a feud, where the two would fight three times, the first being at SummerSlam. Ever since Lesnar broke the Undertaker's Undefeated Streak, these three matches have become mute, and this isn't even the best of the bunch. Nonetheless, the match coined as the Perfect Storm is a fine match you can sit back and enjoy. But if you're looking fore something with a little more substance, I suggest you look elsewhere.
6. vs. The Rock
When I came up with the idea for this list, I figured I would be putting this match higher on the list than this. As Lesnar's first World Championship win, this match has gone down in history. However, that is the only truly memorable thing about it. Well, that and it main event what is considered to be the greatest SummerSlam of all time. Anyway, Rock was on his way out, and Brock was on his way up, so there was really only one outcome here. An outcome that turned Lesnar into a star, kicking off a dominating career and a run that made Lesnar a highlight of the early stages of the Ruthless Aggression Era.
5. vs. John Cena
One of the best squash matches we will ever lay witness to. The destruction of John Cena at the hands of Brock Lesnar was spectacular. Coming out of WrestleMania 30, there was no way Lesnar was walking out of the Staples Center without the WWE World Heavyweight Championship. It was the way Lesnar ripped the belts from Cena's hands, however, that makes the match such a spectacle. You won't find any technical wizardry or awe-inspiring athleticism on display. Rather, you'll find a slow paced beat don of one of WWE's top figures. While it was no conquering of the Streak, it was still an impressive feat, laying the groundwork for Suplex City
4. vs. Roman Reigns vs. Samoa Joe vs. Braun Strowman
As the only multi-man match on the list, it has the most variety. That being said, most of the match was big hits and big spots. Even so, it was very entertaining. While Lesnar retaining wasn't a shock at all, having him battle the three biggest threats to his reign was not a bad idea. Sure WWE may have overdid multi-person matches last year, but this was one of the better ones of 2017. Four power houses battering each other lead to some creative spots. It was also somewhat of a launching pad for Braun Strowman as he decimated Brock and nearly took home the belt. The only downside is that had we known Lesnar's reign would last as long as it is, the majority of fans would clamor for another victor. One can only hope his next SummerSlam match is as good as this one. Maybe then we can forget about his title reign, even if it is for a moment.
3. vs. Undertaker
There is no doubt in my mind that if this match had a different finish, it would be number one on this list. This brutal encounter was a return to form for the Undertaker after the Streak was broken at WrestleMania 30. Before that, The Undertaker was not stranger to having match of the night in every one of his appearances. It was clear from the start that the feud would be brutal, but little did we know we would be treated to a clinic in hard-hitting brutality. The best part going in was the unpredictability,  While the ending is screwy, what lead up to it was a great back and forth between the most dominant characters of the time.
2. vs. CM Punk
For many, this match is number one, and it is tough to argue. The Best vs. The Beast was nothing short of a dream match, and the two delivered and then some. Not only was there a nice in ring story flowing, but Punk's relationship with Paul Heyman helped it loads. Because of this, the interference from Heyman were that much more impactful. Looking back, there was no doubt the Beast would take the victory, as this was a continuation of Lesnar's momentum that would lead him to break the Streak. But at the time, there was no telling would would win. The aforementioned interference from Paul Hayman would tip the scales in Lesnar's favor, but it would be the last time Heyman would get involved physically in a Lesnar match.
1. vs. Kurt Angle
As I stated in the previous entry, number one and two can be interchangeable. And while that may be true, I'll go with Lesnar's match with Angle as his best SummerSlam match. The rivalry of Lesnar and Angel is well documented, with generation defining matches being fought every time they went toe to toe. In the midst of their historic feud, Angle and Brock would meet at that years SummerSlam, where Angle would successfully defend the WWE Championship. Lesnar would win the title a few weeks later in their Iron Man Match. That match, alongside their WrestleMania encounter, may have overshadowed this gem. Even so, this is arguably Brock Lesnar's greatest SummerSlam Match.
---
Always Use Your Head and visit the official Pro Wrestling Tees store for The Chairshot All t-shirt proceeds help support the advancement of your favorite hard-hitting wrestling website, The Chairshot!

---
AJ Styles vs. Samoa Joe Is The Perfect Match-Up For WWE SummerSlam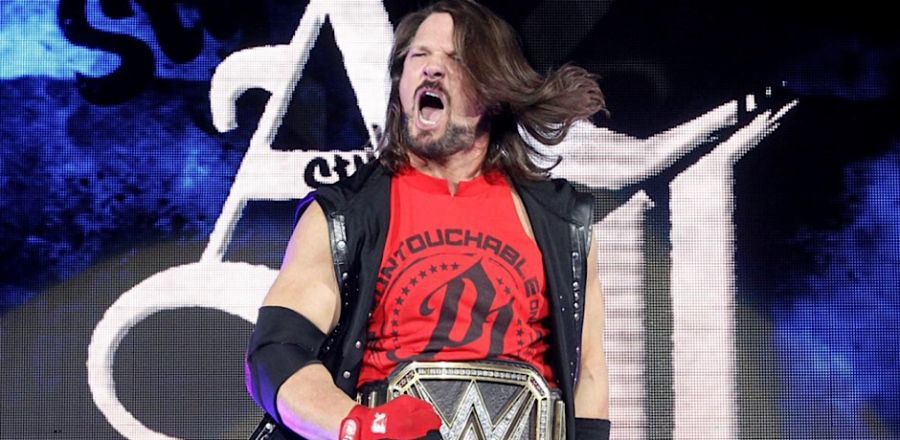 AJ Styles is the current WWE champion and arguably the best wrestler in the world. The man that built his career outside of Vince McMahon's company is now on top of it and AJ's fans would have it no other way. Styles is indeed an elite performer and deserves every accolade afforded him.
Now The Phenomenal One is without an opponent for SummerSlam on August 19. But that opponent will be named by Page on the July 24 edition of SmackDown Live. Cageside Seats is reporting that Samoa Joe is expected to be the man to face AJ at WWE's biggest party of the summer.
This is indeed good news for WWE fans. Styles spent the past few months feuding with Shinsuke Nakamura and while it began on a high note, it became very ugly very quickly. The match-up could have worked and there's no reason why it shouldn't have. It was a great bit of booking after all.
The matches themselves were well wrestled, just as fans expected they would be. Styles and Nakamura are pros and many consider them to be the top two talents in the world today. It was a must-see feud and there was every reason to believe that each match would be an instant classic.
But that's not how their rivalry is viewed now. Styles and Nakamura have chemistry but it was clunky and there never seemed to be a good rhythm to any of their contests. They did get in a groove toward the end, But by that time, it was apparent to many that Shinsuke was probably not going to win the WWE Championship.
Then there's the low-blows. What began as a shocking twist to the end of their WrestleMania 34 match became the norm for every match. Nakamura was obsessed with taking the easy way out and though he is a heel, the point was driven home perhaps way too often.
The move cheapened their rivalry and caused many fans to tune out. It's unfortunate because it ultimately defined the feud. The hard work that both men put in was not wasted but it was perhaps done in vain. How many fans will remember AJ Styles versus Shinsuke Nakamura for the actual wrestling?
AJ Styles proves himself against everyone he works and he did the same with Nakamura. Styles has no reason to do so because everyone knows how good he is. He has the respect of his fans and his peers alike. But AJ does not take a match off and he probably never will. So now that he has an empty dance card, the time is right to fill it with someone that can truly put him to the test. There is no better man to do that than Samoa Joe.
Joe and AJ have gone to war before of course when both men worked in TNA. Their rivalry in that company was legendary as both men were at the forefront of American wrestling outside of WWE. Theirs was an explosive, hard-hitting rivalry that carried a company to legitimacy.
Fans could only imagine a scenario in which Samoa Joe and AJ Styles would perhaps one day face off in a WWE ring. It was difficult to believe either man would ever join WWE, much less headline a WWE pay-per-view together. Now that impossibility may become a reality.
Joe is the perfect foil for AJ. Styles enjoys being in control all the time and Samoa Joe is uncontrollable. AJ is smooth in the ring and Joe is a destroyer. They are polar opposites of each other and that is why they match up so well. But they do share a deep desire to have the best match on the card and that will be evident when they lock up at SummerSlam.
So if that match happens, who goes over? As of this writing, AJ Styles has held the WWE Championship for 257 days. Both of his title reigns combined number 397 days. It's safe to assume that the company not only believes in him but trusts him as well. Considering the storyline chaos surrounding the Universal Championship, should WWE make the move and crown a new champion on SmackDown Live?
Samoa Joe is certainly capable of wearing the gold. Like AJ, Joe can work a wide variety of opponents and versatility is a good thing when it comes to being a champion in WWE. Joe has great heat as a heel and even though he's extremely popular with fans, Samoa Joe doesn't have to do much to make them hate him.
Samoa Joe would be a tough challenge for any babyface on SmackDown Live, including Jeff Hardy and Daniel Bryan. Either one of those Superstars could main event against Joe any night of the week and steal the show. Perhaps it's time for a heel WWE champion on the blue brand once again.
But of course fans cannot forget about Randy Orton. Orton's recent heel turn on Jeff Hardy will likely lead the two into a feud and that feud will certainly not be pretty. The Viper is coldhearted and sadistic. He will stop at nothing to get what he wants. How long until he wants the WWE Championship again?
If the company is planning long term, then putting the belt on Joe may not be the best move. But if Samoa Joe cannot dethrone AJ Styles, then who can? Samoa Joe is indeed the perfect opponent for Styles so it could very well be that the time is perfect for a title change. But how does that affect WrestleMania 35?
Eight months separate SummerSlam and WrestleMania 35 but it's never too soon to prepare for The Grandest Stage of Them All. The company tends to use SummerSlam as the point of origin for top matches at WrestleMania. There's every reason to believe that will be the case again this year. Whoever wins between AJ and Joe could be the man to beat in 2019.
No matter how the match between them plays out, the fact is AJ Styles and Samoa Joe deserve to share the main event stage together in WWE. AJ is a trusted top guy and Joe has earned the right to become one. The WWE Championship continues to be the gold standard in Vince McMahon's company. That will surely be the case once again at SummerSlam.
---
Always Use Your Head and visit the official Pro Wrestling Tees store for The Chairshot All t-shirt proceeds help support the advancement of your favorite hard-hitting wrestling website, The Chairshot!

---
Braun Strowman: The WWE Universe Needs You Now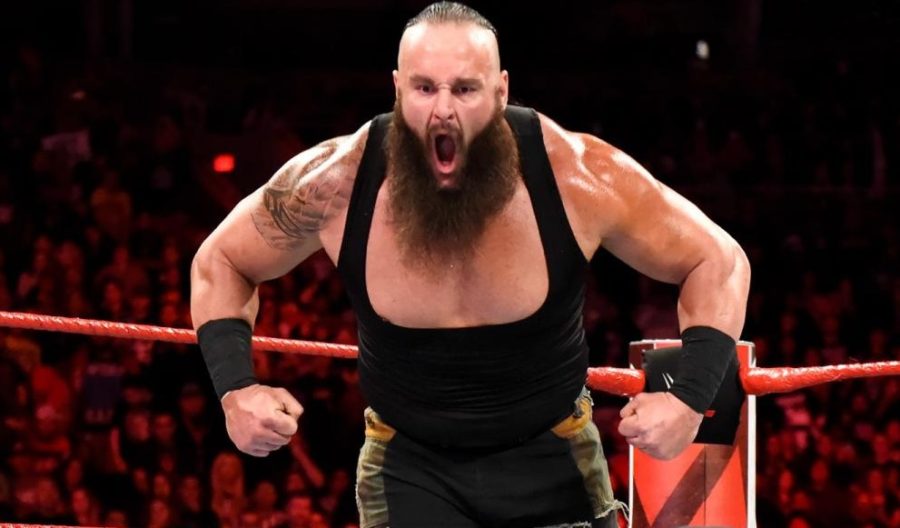 If you haven't noticed, WWE fans are a bit angry at the current Universal Champion Brock Lesnar. They are equally disappointed in the current storyline between Bobby Lashley and Roman Reigns – two performers who are being shoved down their throats as the chosen ones to earn the right to face "The Beast Incarnate" at SummerSlam next month.
The main event picture has become almost comical as the company continues to push Reigns as "The Guy" while losing clean to Lashley at the Extreme Rules pay-per-view last week and other superstars receive bigger pops from the fans in the arenas across the country.
Could we all just stop this madness and give Braun Strowman the title already? Mr. "Monster in the Bank" would solve a lot of problems, mainly waking a comatose fan base looking for a new leader of the band. It's not a matter of when Strowman will cash in his briefcase, it is now more about how soon can he do it and will SummerSlam begin the reign of his terror?
There is nothing to like about the upcoming match between Reigns and Lashley next week to determine Lesnar's newest opponent. While rumors for months have centered around Lashley getting a shot at the strap, he is as vanilla as they come with his delivery and his ability in the ring. I'll give Reigns credit – he has become a better in-ring performer and has evolved on the microphone. Still, fans want him so far away from the main event picture, they would sell their souls to see it happen.
All of this is happening while Lesnar is appearing at UFC events, planning title matches in the octagon and counting the money Vince McMahon continues to throw at him.
Strowman could make this all better, put a bandage on the bleeding Raw is experiencing and usher in a new era in this company. A sports writer here in Jacksonville told me a couple of months ago this would be the "Summer of Strowman" but I am still waiting for the earth-shattering event. The current feud with Kevin Owens is entertaining, but it does the "Monster Among Men" no good in helping him get tot eh apex of this company.
Owens needed a program. Strowman needed a program. See the connection out of necessity here?
WWE has a serious problem with its main event picture. With two triple-threat matches last Monday that could have given Seth Rollins, Finn Balor or Drew McIntyre a chance at red glory, the company recoiled and decided simple was better. It's as if WWE is determined to make sure other more popular performers are buried under the blanket of the "bigger is better" theme Vince McMahon has preached for decades.
What's the point?
Either Lashley or Reigns will face Lesnar at SummerSlam. The crowd will go mild and the fans they will pray to the gods that Strowman comes out and captures the title. It's the only way to save this angle. We have waited long enough for the Strowman Era to begin in WWE. It should begin in August. If it does not, the mutiny that has already begun amongst WWE's fan base will continue.
And no one, not even Strowman benefits from that.
---
Always Use Your Head and visit the official Pro Wrestling Tees store for The Chairshot All t-shirt proceeds help support the advancement of your favorite hard-hitting wrestling website, The Chairshot!

---