Power Rankings: WWE Smackdown Live!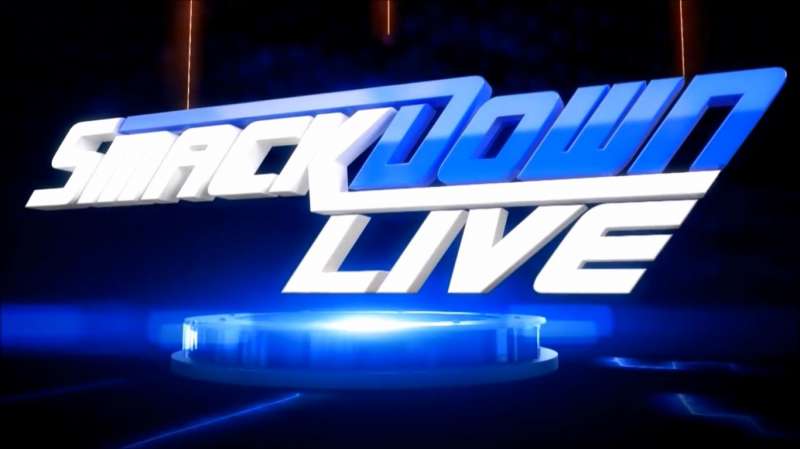 Survivor Series didn't do Smackdown Live a lot of favors. Their newer talent was eliminated quickly to put over some weird storyline with the McMahon family and veteran wrestlers. Styles, even though he's been given a lot of credit for dragging a good match out of Lesnar, still lost again on PPV, which caused some negative backlash.
Power Rankings wasn't really easy, but since the criteria isn't only wins and losses or main event storylines, it helps smooth things out. So let's see who made the cut this time:
Andrew's IMPACT Ratings & Analysis 5/17/2019
Coming off a great episode with a quality main event, IMPACT has a lot of momentum. Do we see a spike in viewers? Do we get more quality TV?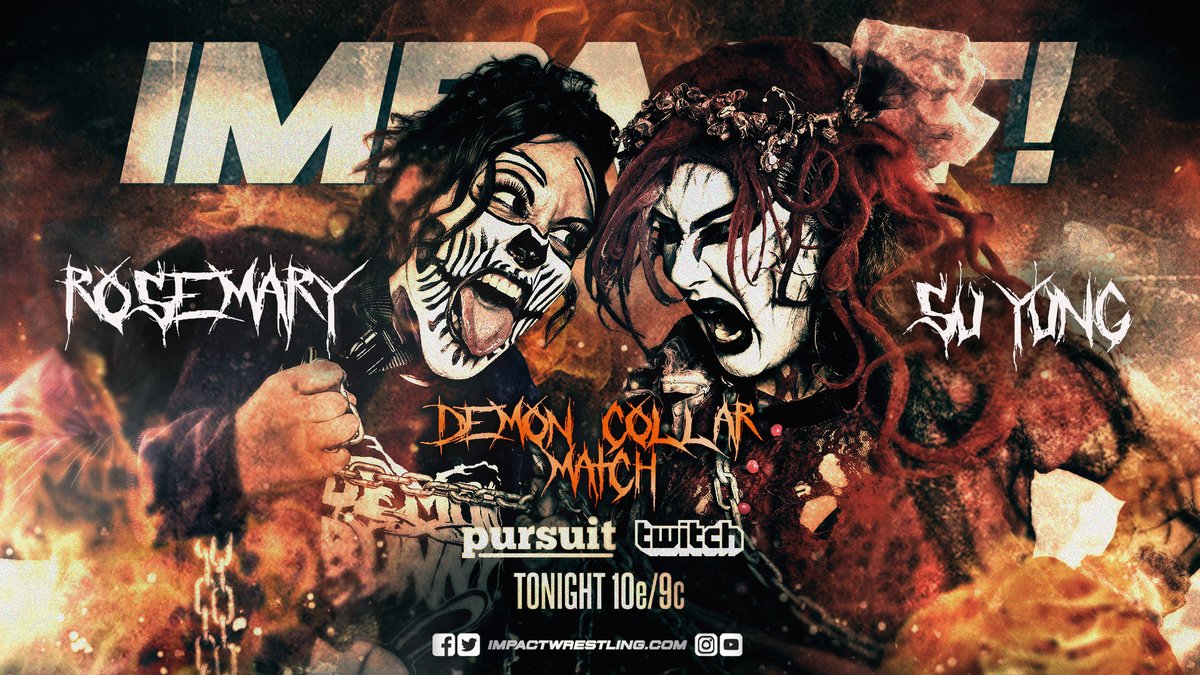 Coming off a great episode with a quality main event, IMPACT has a lot of momentum. Do we see a spike in viewers? Do we get more quality TV?
Impact Wrestling has done a solid job dancing around any official announcements with Brian Cage, which is really smart. He's got a lot of IWC support, and allowing the show to move forward while he heals is great.
Too often and too quickly do we see vacancies and title strips, I don't mind a few weeks without The Machine!
I will admit though, it would be fun if they make his injury out to be worse than it is, just to further the fact that he's not a normal person.
Either way, eat some chicken and prepare for this show!
Ahead of their title shot against @SantanaLAX and @Ortiz5150, the Rascalz decided to get serious about training.@TheTreyMiguel @DezmondXavier @zachary_wentz #IMPACT

▶️ – https://t.co/sWu6SEiYN7 pic.twitter.com/eeapf0O5uc

— IMPACT (@IMPACTWRESTLING) May 18, 2019
Ratings:
Knockouts Battle Royal: Glenn Gilbertti wins – **
Demon Collar Match: Rosemary vs Su Yung: Rosemary wins via Red Wedding – *
Madman Fulton vs Randy Shawn: Fulton wins via Modified Lifting Reverse STO – N/A
Killer Kross vs Eddie Edwards: Kross wins via Doomsday Saito – ** 1/2
Michael Elgin vs Rich Swann: Swann wins via DQ – **** 1/4
Analysis:
So good ole Disco returns to run down the Knockouts. He gets in the ring, says it would be better if it was a Bra and Panties Battle Royal, then stops himself and says "on second thought, maybe it's best you all keep your clothes on". The Knockouts gang up on Disco and kick him out of the ring, so he joins commentary. Apparently he's a legal competitor in the match, but the commentary between Glenn, Josh and Don is actually tremendous.
The final three are Kiera Hogan, Scarlett Bordeaux and Tess Blanchard. Kiera is being a little more aggressive and mouthy, so she's getting into her new character. Kiera eliminates Scarlett, Tessa then eliminates Kiera and Glenn slides in from commentary to hit a Lariat on Tessa and throw her over the top rope. Don't be disrespectful to Disco. Sheesh. Battle Royal was fine, a few hiccups and odd spots, but generally enjoyable.
Elgin gets back to back segments showing him attack Willie Mack in the parking lot, which sent him to the hospital. So Elgin is continuing to build his list of Emergency Room beds. Rich Swann steps up to fight for his buddy Willie.
Wow this collar match was…bad. It was slow, overly telegraphed at times, strikes looked weak and Su's collar broke at some point so that made the finish weirder. Rosemary took Su Yung to the pack like a trophy hunter, so who knows what's going on with this still. But sheesh, that was rough boys and girls.
Well Fulton eats this kid. Randy Shawn couldn't decide on a first name, but he should make a new career choice.
RVD announces that he will face Tommy Dreamer next week at the 2300 Arena. So old school ECW throwback match. Yes, we get them a bit in Impact.
Wow…this is an awful "update with a fake doctor" video, I half expected the doctor to say " I understand he isn't normal, that he is a machine…":
#IMPACT physician Dr. Ariel provided a medical update on @MrGMSI_BCage, but unfortunately, the World Champion's return date is still unknown.

▶️ – https://t.co/sWu6SEiYN7 pic.twitter.com/G57SInMHe3

— IMPACT (@IMPACTWRESTLING) May 18, 2019
Kross and Eddie have a pretty solid match. Both men show they're a little deranged by asking for punishment, but Kross catches Eddie trying to use Kenny, with the Doomsday Saito. Kross zip ties Eddie to the rope and makes it look like he's going to beat Eddie with Kenny, but instead he stops and snaps it in half in front of Eddie. Eddie is heartbroken. Also extra note, Kross had F.T.W. on his wrist tape.

IMPACT plus Flashback Moment: Kongo Kong vs Brian Cage, IMPACT July 5, 2018
The North and Moose are apparently plotting something for RVD.
So damn this main event went 2 commercial breaks, but it was really solid. Swann wouldn't stay down and even had great hope spots. A Super Frankensteiner countering the Avalanche Powerbomb, Lethal Injection, 450, but Elgin kicked out. Swann tried a top rope Phoenix Splash, and missed. Elgin hits Splash Mountain, and Rich kicks out. Elgin rolls to the outside, catches Rich and repeatedly Powerbombs him into the post. Kid Ref tries to get the match back in the ring, Elgin pushes Kid Ref and Powerbombs Swann again for posterity. Kid Ref calls for the DQ and then runs for his life. This was a great match, the "non-finish" is rather annoying coming out of a roughly 25 minute match. But love him or hate him, Elgin can wrestle.
Overall Score: 6.5/10
The second half of the show was great. Eddie's story with being helpless to watch his friend Kenny get killed in front of him, a really good Flashback match and the main event was damn good. Hell, Disco's anti-women's wrestling character is something he does fantastically. Yes the collar match awful, the doctor's update was laughable, but it was still solid generally speaking.
Twitch Views:
5/3/2019 – LOW: 4,000/HIGH 6,550
5/10/2019 – LOW: 3,800/HIGH: 7,130
5/17/2019 – LOW: 6,900/HIGH: 12,220
Well I don't know what went on tonight. I guess the Bucks and Raptors aren't compelling TV because something spiked viewership. The show opened with the Knockouts and that's when the numbers were really spiking. So even if the Battle Royal was gimmicked and the Demon Collar match was a mess, the Knockouts seem to be the main draw at moment.
The Twitch stream usually averages 6,000 and tonight was 9,000. Also to be noted, tonight marked the highest viewership numbers since the 3/1/2019 simulcast is still the record at 14,400 viewers.
Rob: What Did I Enjoy? (Week of 5/13/2019)
Yowie Wowie! Rob is the light in the darkness! Focusing on what he liked from WWE, aside from the general strategy of  Captain Hindsight.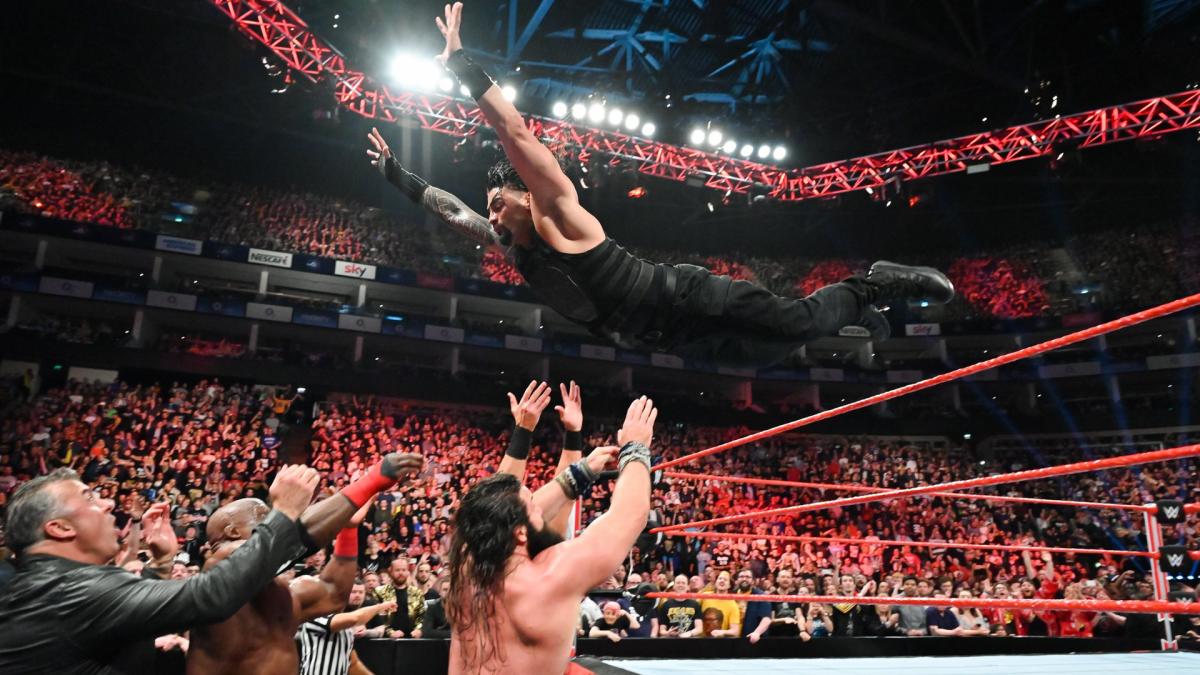 Yowie Wowie! Rob is the light in the darkness! Focusing on what he liked from WWE, aside from the general strategy of  Captain Hindsight.
Picking up from where I left off last week, it's time to see what I liked about this week in wrestling.
Last week I stuck to Raw and SmackDown but I watched a few other things within the last week so I'm gonna throw some of those in, too.  The point to all of this isn't to sugarcoat anything but just to point that contrary to what you might be seeing on Twitter or in dirtsheets or hearing on certain podcasts, there's plenty of good stuff to take in every week.
Now you'll probably have some different takes on some of the things I bring up, and you may have some things I don't mention, and you know what?  That's fine!!  The important thing, at least what I'm trying to do here, is shed a little sunshine because there are way too many people pushing gloom and doom not because it's real but because it's what gets them clicks and shares.
Anyhow, here we go for this week.
On Raw:
Roman Reigns dive
Yes, I'm leading off with my Roman Reigns fan card.  Look, any and every sign of him being back up to speed is a good thing.  I am never going to not celebrate it.  The opening match was fine, but what I really liked about it is that we're getting some heated feuds that don't revolve around a title match.  The downside to co-branded pay per views is that they can get too title-centric sometimes so this is a good step in the right direction.
Rey Mysterio vs Cesaro
A great choice for a Monday night pop up match.  Lots of really cool counters and a good finish to set Rey up going into Sunday night.  This return tour for Rey has been good for random matchups like these where he gets to go with other talented guys and show he can still go.  Rey vs (insert name here) is a good way to fill 10 minutes on a Monday.
The Women's Four Way Match
After a couple of weeks where the ladies match time was noticeably minimal a return to what we expect is good.  They got time to have a real match here, Dana Brooke got to show what she can do (while I don't expect her to win I do hope she gets to put on a good showing Sunday), and a win for Nikki Cross.  Good times, and good job to all the ladies involved in it.  If you haven't seen it then at least go watch the YouTube clip and get the numbers up.  The entire division needs some love from us.
The contract signing 
Yes, contract signings are guaranteed to go sideways in pro wrestling just like weddings and trophy presentations.  This one was no different, but it was still entertaining.  Yes, a big part of that for me is because of who got put through the table and who put her there but being objective for a moment….this is good for Becky in the long run.  How?  Let me explain.  As the top babyface in the women's division she can't just run everyone over for four weeks then win at the pay per view.  Her opponents have to get the drop on her sometimes to get some heat for themselves, especially if they're not going over on the pay per view.  She's lost one match since last September and you can count on one hand the number of times she's come out on the short end of any onscreen segment since then.  That just can't go on in perpetuity.  Right now it's pretty easy to get people booed against her so it's the perfect time to capitalize on that.  Babyfaces take beatings, it's par for the course.
The falls count anywhere match
Yeah the reasoning was kinda dumb (why would you agree to that, Braun?  Been hanging out with Sting and picking his brain?), but the match itself was fun and the finish was clever.  Braun going backstage and destroying stuff is his wheelhouse, not trying to go 20 minutes in a solo main event.  For whatever reason (might be injury) Vince decided to get Braun out of the match and Sami Zayn in, so here we are.
From Smackdown:
The Fatal Four Way Match
My choice for match of the week from WWE TV (at least out of what I watched; I did not see 205 Live yet).  Started a little slow but the last five minutes were gold.  Randy Orton's RKO on Mustafa Ali was pretty slick.  Nice to see Andradae get a win, too.  Really looking forward to seeing these guys on Sunday.
The Bloodline Reunited
Yes, I'm playing my Reigns fan card twice in one week again.  A lot of us have been waiting a long time to see him and the Usos team up again (three years since the last time) and even though it was in a handicap match it was still good.  We even got a little foreshadowing of a future confrontation (maybe?  hopefully?) between Reigns and Daniel Bryan.  And thanks to this match and the confrontation that came after we get a Smackdown Tag Team Title Match at the pay per view Sunday between the Usos and champs Daniel Bryan and Rowan to go along with Roman facing Elias.
Kairi Sane and Asuka vs Mandy Rose and Sonya Deville
Like on RAW, the Women's division on Smackdown got shortchanged badly last week so it's good that they got time to have a legit match this week.  Kairi and Asuka already have put together some nice double team moves and have gelled pretty quickly it seems.  Mandy and Sonya are headed towards an eventual breakup and the finish of the match was another step towards that (I'm guessing that we get another one on Sunday at Money in the Bank).
The KO show
In what may be the pleasant surprise of the year Kofi continues to shine on the mic as WWE Champion, speaking confidently while not losing the fun loving spirit that New Day has embodied from day one.  The segment, which ended with Kevin Owens and Sami Zayn beating down Kofi and Xavier Woods, was a good way to end the show and set up their match on Sunday.
But wait there's more!!!
I watched the full slate this week including NXT and 205 Live so you get a little bonus coverage here.
205 Live
Both matches were very good, the fatal four way between Humberto, Jack Gallagher, Mark Andrews, and James Drake and the main event between Cruiserweight Champ Tony Nese and Ligero (don't know why the title wasn't on the line, though).  205 Live has always had good wrestling on it and you guys should really watch it if you already don't.
NXT
This was storyline progression week and everything moved along nicely.  Kushida beat Kona Reeves and got challenged by Drew Gulak, which should result in a great match down the road.  Io Shirai got the drop on Shayna Baszler for once to get the ball moving towards their match at Takeover 25.  Just like how Becky needs to get knocked down a few times to get the heels over it's high time someone took the fight to Baszler before she and her goons laid them out again. They've been on an impressive tear but they've been running over everybody so somebody needed to get to one of them first. And lastly, the Street Profits and the Minnesota Viking War Raiding Experience had a fun match going until everybody and their brother decided to run in.
Finally, I would be remiss if I didn't say something about AEW's new TV deal.  While I'm not in their target audience I think it's good that they're here so that the wrestlers have more options of where to work.  I give the same the advice to anyone who's going to be a regular viewer that I give here: just watch the show and enjoy.  Lay off on the fantasy booking because they aren't going to do everything the way you want them to, either.  And if you have a Nielsen box then watch it live so your watching is not in vain.
That's all for this week on this matter.  Until next time.