The Chairshot Match of the Year: Final Candidates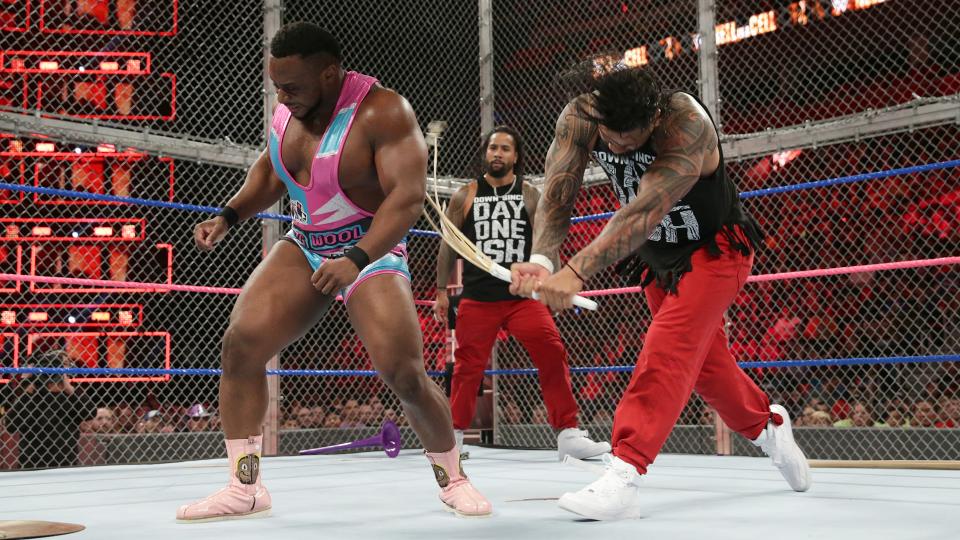 It's been an entire year, and now we can finally focus on which match was the one that blew people away the most. The slight twist on The Chairshot: Match of the Year will be, the personalities will vote for a Top 5, and from there, the poles will be open to everyone until the end of the year. So the first Match of the Year article of 2018, will name the winner and go back to our established weekly format.
The match that won November was Aleister Black vs Velveteen Dream at NXT Takeover War Games. So the list is finalized, let's see what we're working with.
Match of the Year Candidates:
AJ Styles vs "The Demon King" Finn Balor – WWE TLC
AJ Styles vs John Cena — WWE Royal Rumble
The Usos vs The New Day — WWE Hell in a Cell
Kenny Omega vs Kazuchika Okada II — NJPW Dominion
Kazuchika Okada vs Minoru Suzuki -NJPW New Beginning: Sapporo
Kenny Omega vs Kazuchika Okada — NJPW Wrestle Kingdom 11
Kushida vs Will Ospreay — NJPW Best of the Super Juniors
Tetsuya Naito vs Kenny Omega — NJPW G1 Finals
Tetsuya Naito vs Tomohiro Ishii — NJPW King of Pro Wrestling
Kento Miyahara vs Shuji Ishikawa — AJPW 45th Anniversary Show
Eli Drake vs Johnny Impact — GFW Victory Road
Motor City Machine Guns vs The Young Bucks — ROH Death before Dishonor
Katsuhiko Nakajima vs Brian Cage — NOAH Summer Navigation
Eddie Edwards vs Naomichi Marufuji — NOAH Great Voyage 2017 in Yokohama Vol 2
Pete Dunne vs Tyler Bate — NXT Takeover Chicago
Aleister Black vs Velveteen Dream – NXT Takeover War Games
Now most of the major promotions do have a dog in the fight, as well as a couple lesser known companies. That's kind of important since wrestling is at it's most accessible and WWE isn't really the only game in town anymore. So with that said I'll put in my two cents for the Top 5: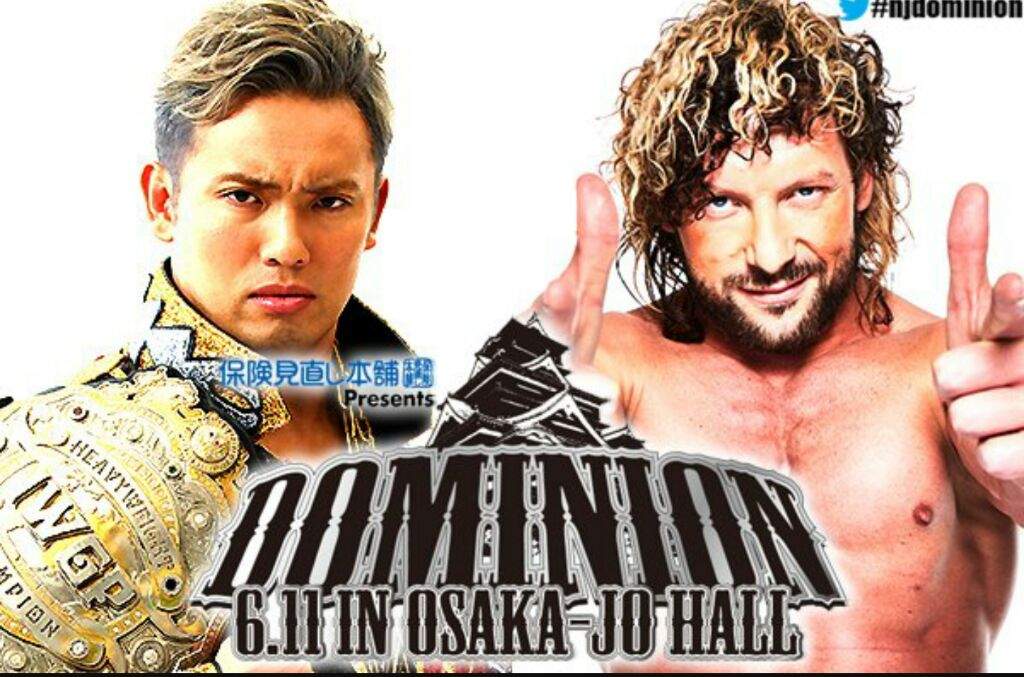 1. Kenny Omega vs Kazuchika Okada II @ NJPW Dominion
Okada and Omega put NJPW on the map to a larger percentage of wrestling fans after the Wrestle Kingdom 11 match, but this match added a nice step. Not only was it a 60 minute Broadway, it was the Champion Okada challenging Omega because he felt that Omega outshone him in the match and had something to prove. Even though this only helped to further establish Omega's fame, it hinted nicely towards a humbling for Okada and even being undefeated in title defenses, this opened up a small struggle that he had to work through for the last 3 weeks of the G1 while making Okada look his most vulnerable in a long time. So the story it told, on top of what it did for both men the rest of the year, is why it's my number 1.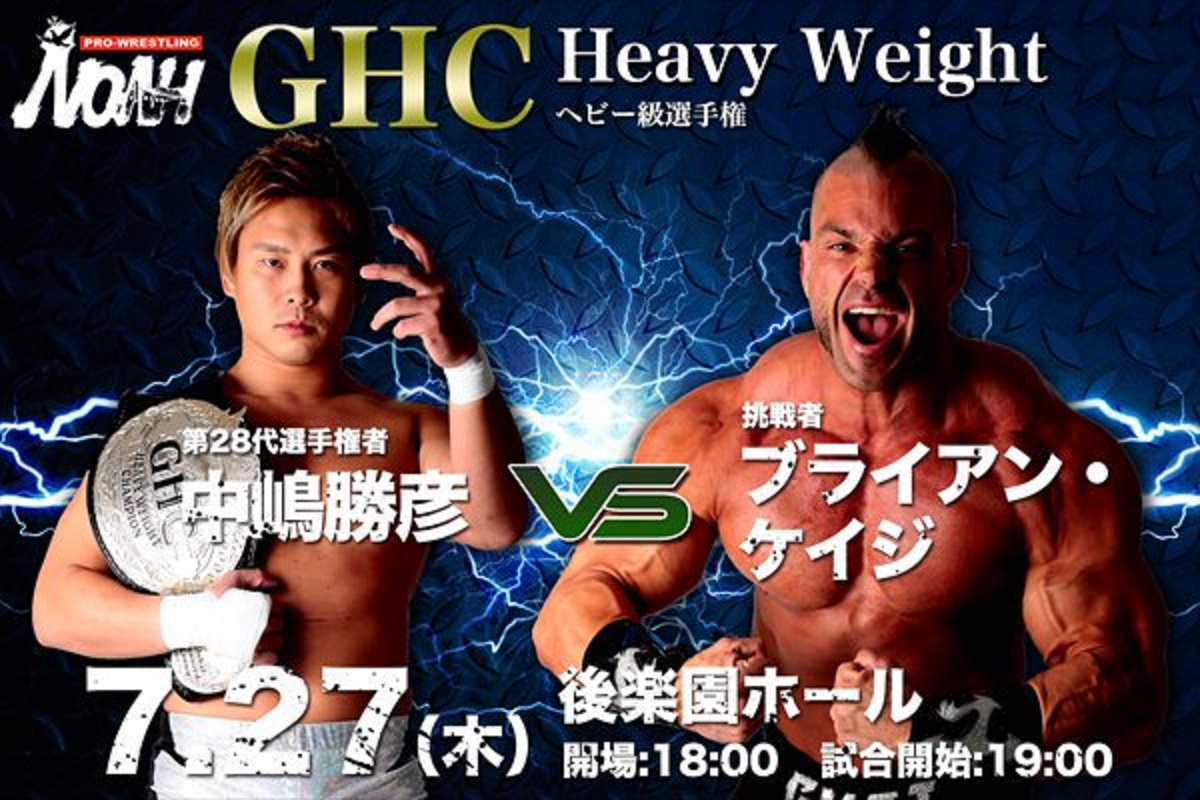 2. Katsuhiko Nakajima vs Brian Cage @ NOAH Summer Navigation
This match was surprising, and that's primarily why I rank it so high. Nakajima is very good with numerous wins over established amazing talent, but Brian Cage was impressive. Most people are familiar with his work from Lucha Underground, and he wrestled a totally different style during this match than his character in LU. More high flying, a number of seemless transtions between power moves and speed moves… this was kind of a coming out for Brian Cage to the grander scope of people. I know this match is on Youtube, use the search bar and you'll be doing yourself a favor.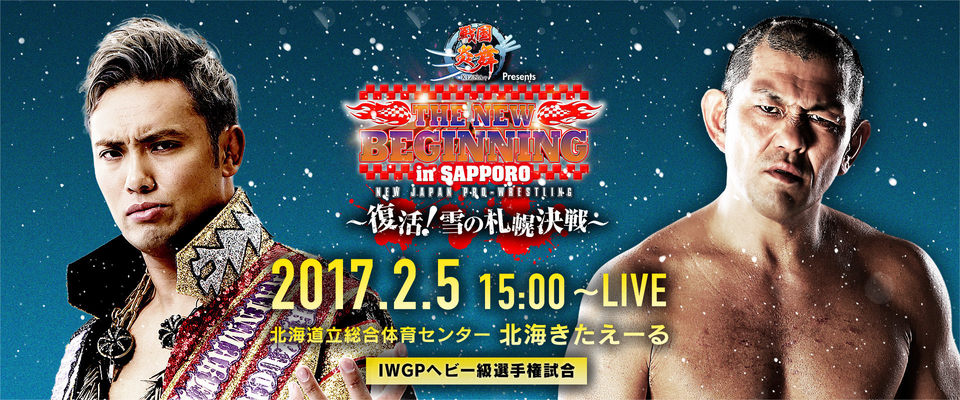 3. Kazuchika Okada vs Minoru Suzuki @ NJPW New Beginning: Sapporo
Coming off of his "6 Star" classic with Omega, there weren't too many people who could follow that act. But to be fair, at this point in the year, I enjoyed this match more than Omega vs Okada I. This had a good balance of Suzuki-Gun interference and outside weapon usage and Suzuki's brutal strikes and submission wrestling. At one point in this match Suzuki had Okada tied up in different holds for about 5 minutes straight and it looked like he was slowly dissecting the champion. This told a great story with the returning Suzuki-Gun attacking Chaos at New Years rush, which lead up to making this match happen. This brought out a different side of Okada and showed the early resolve the champion had before he had an entire year of super human resiliency.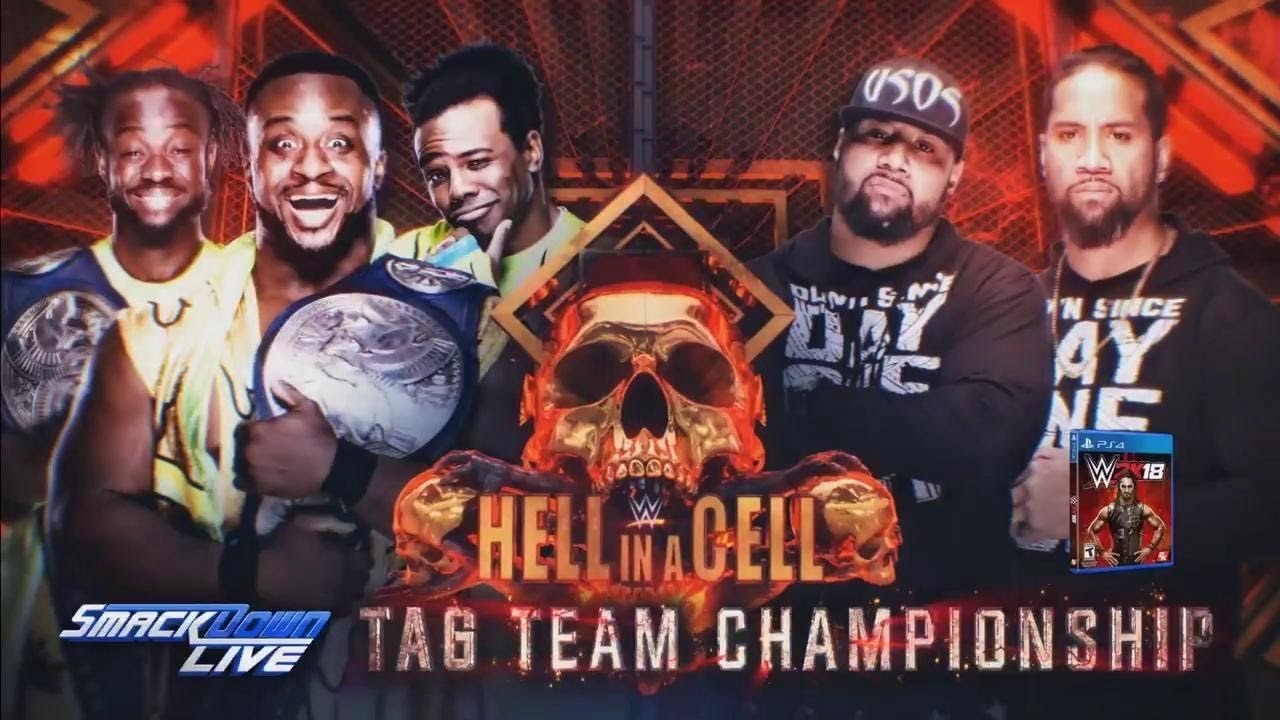 4. The Usos vs The New Day @ WWE Hell in a Cell
This ended their feud beautifully. It had numerous brutal spots with weapons and utilizing the cage in innovative ways, in conjunction with great spots like when Big E did the STO off the apron and Xavier slid down in time to get his knees up for a devastating looking combination move. Brutal without needing to be bloody, showed how much both teams wanted the belts since they were all beat down unmercifully, and the Usos just wanted it a little more. As for story telling, the 3 months of matches leading to it was filled with the best tag matches since Edge & Christian vs Hardy Boyz vs Team 3D. Then from there we saw the Smackdown Tag Division open up nicely, a creation of a new team, new debut, it was all very nice since the division felt very weak before this point.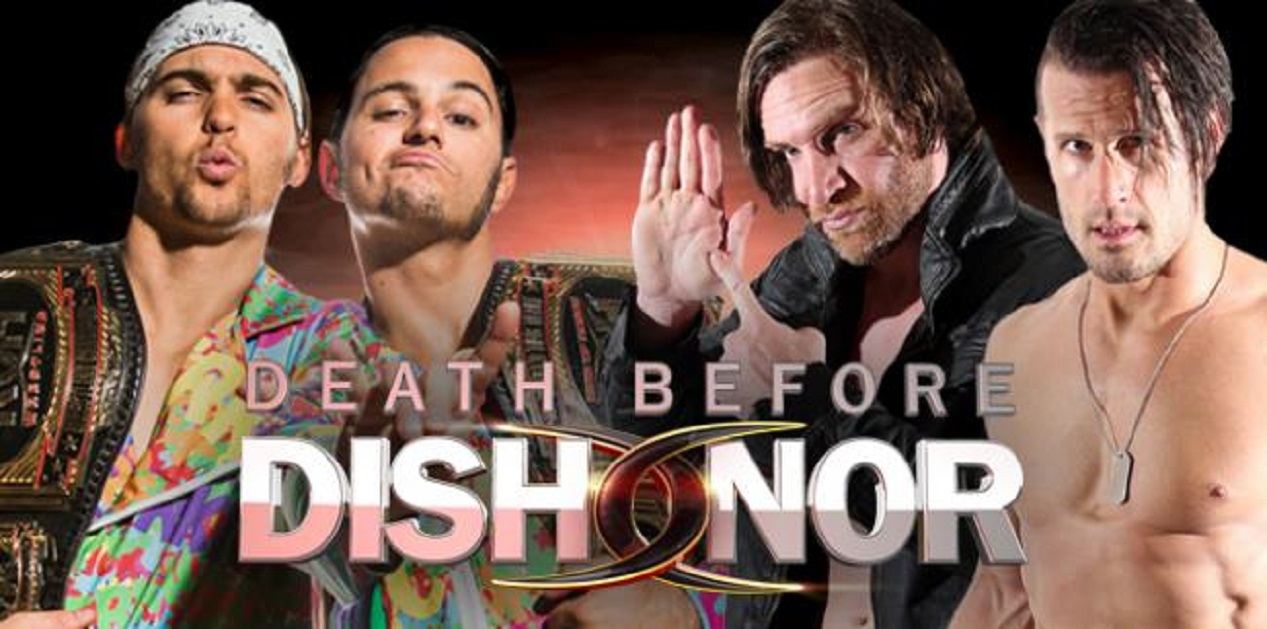 5. Motor City Machine Guns vs The Young Bucks @ ROH Death before Dishonor
Now it's no secret I'm not a fan of The Young Bucks since 85% of their matches are all spots and no story. But this match was a culmination of 8 years of bad blood. Going back to TNA when the Bucks were known as Generation Me, the Guns had their number in the few matches the Bucks had in TNA. So the Guns wanted to prove they still had it since they were never ROH Tag Champions and the Young Bucks were trying to prove they were a much different team than back in 2009. The match was paced well, both teams got in most of their stuff but then The Addiction tried to interfere. This was nice cause it was a small coalition between the Guns and Bucks to take out The Addiction with a two Indy Takers from mixed partners. That may seem dumb to some, but it got across that they respected one another, they just each had something to prove. It was one of the better stories The Young Bucks have ever told in the ring.
Well, now that I'm done babbling about my choices, it's time to wait and see how the rest of The Chairshot personalities vote. Next week we'll see a Top 5 for the Match of the Year.
Want your voice to be heard? Discuss this in our official Facebook group: YES! Wrestling