Attitude Of Aggression: 25th Anniversary of WWE Raw
Episode 212 is all about the 25th anniversary of Monday Night Raw! Big Dave and Ol' Gator are back for a special Episode as they talk about the past, present, and future of the show. In the first hour, the guys review and offer their perspective on the 25 Greatest Moments in Raw history, as listed by WWE in a special on USA and the WWE Network last week. Which moments were ranked too high? Which were too low? Which were just right? The guys run down all 25 moments and take a stroll down memory lane as we recap some of the greatest moments in Raw's 25 year history.
The second hour is all about Raw 25. They guys review this historic event and cover all the action. Which legends showed up? What did they have to say? How many stunners did "Stone Cold" Steve Austin dish out? What the hell was Undertaker talking about? How did The Miz become an 8 time IC Champion? Did Asuka become the front-runner for the Women's Rumble? Does Braun Strowman have a chance against Brock Lesnar this time around? And was Elias possibly the biggest winner of the night? We run down all the details from a once in a lifetime show and give you our honest opinion about whether it lived up to expectations.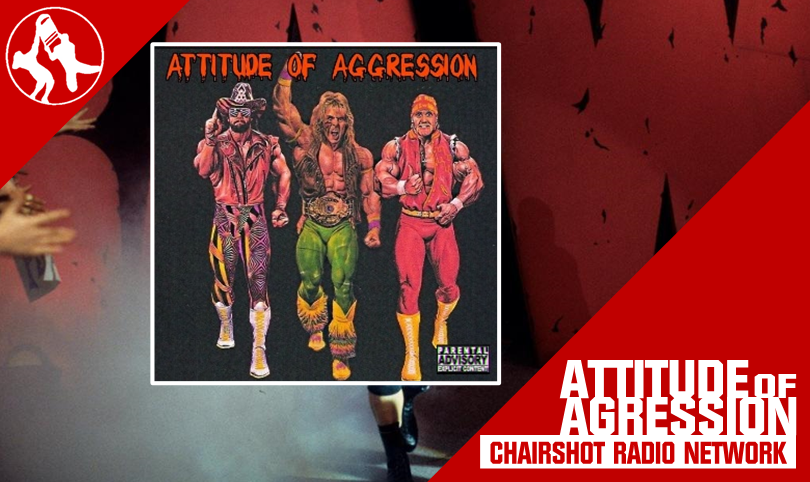 Please make sure you are checking out the Attitude Of Aggression and all of the other great pro wrestling and sports related content at www.thechairshot.com. The Chairshot….remember to always use your head.
Greg DeMarco Show: LOL CHARLOTTE WINS & We Go Off The Rails!
Be ready for this one to go OFF THE RAILS in a really good way. Enjoy!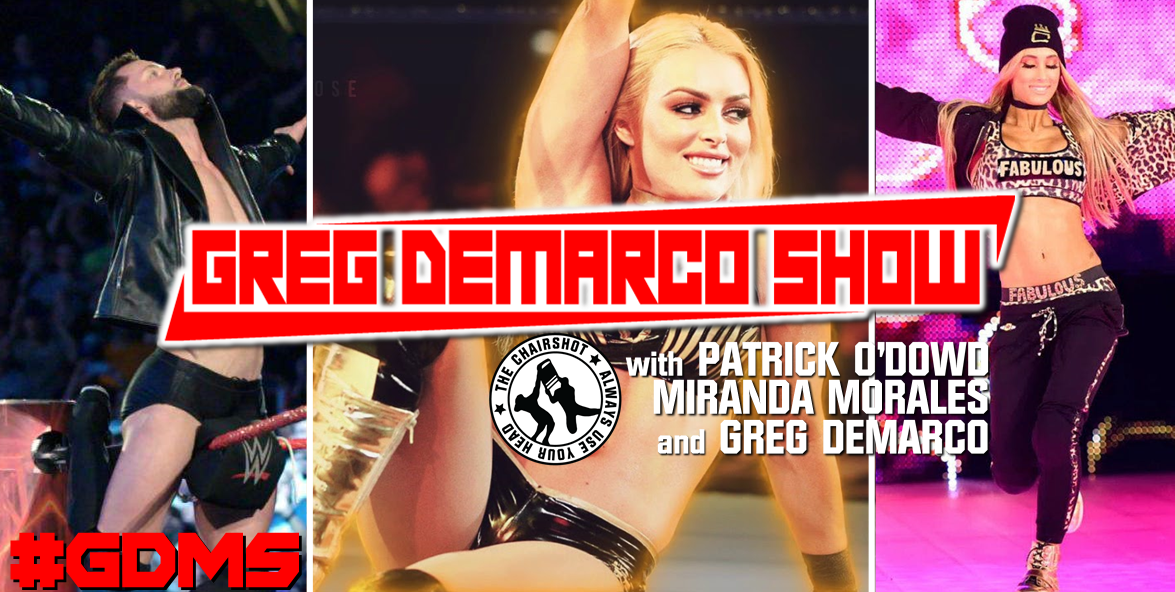 Patrick, Miranda, and Greg sit down and fight about the wrestling on the Greg DeMarco Show!
Things continue to shake up, and it's all because of…CHARLOTTE FLAIR? The Trios Champions of Pro Wrestling Podcasting are here to talk about it! But what exactly are they gonna talk about?
OMG FRICKIN' RICOCHET LOST TO ROBERT FRICKIN' ROODE!
Bray Wyatt's new direction, or SO, THAT'S DIFFERENT!
Reaction to WWE reacting to competition?
#Miranda's #DirtyLaundry Of The Week!
Patrick O'Dowd's Bullshit Internet Report O' The Week
Be ready for this one to go OFF THE RAILS in a really good way. Enjoy!
The Greg DeMarco Show is presented live on Tuesday nights via http://www.patreon.com/thechairshot, and airs each Wednesday on TheChairshot.com as part of The Chairshot Radio Network!
The champs on The Twitter!
@ChairshotGreg
@WrestlngRealist
#Miranda
@theCHAIRSHOTcom
ALWAYS USE YOUR HEAD
Raw Reaction: Shaking Off The Superstar Shakeup (4/22/19)
Harry, Tony, and Andrew talk RAW!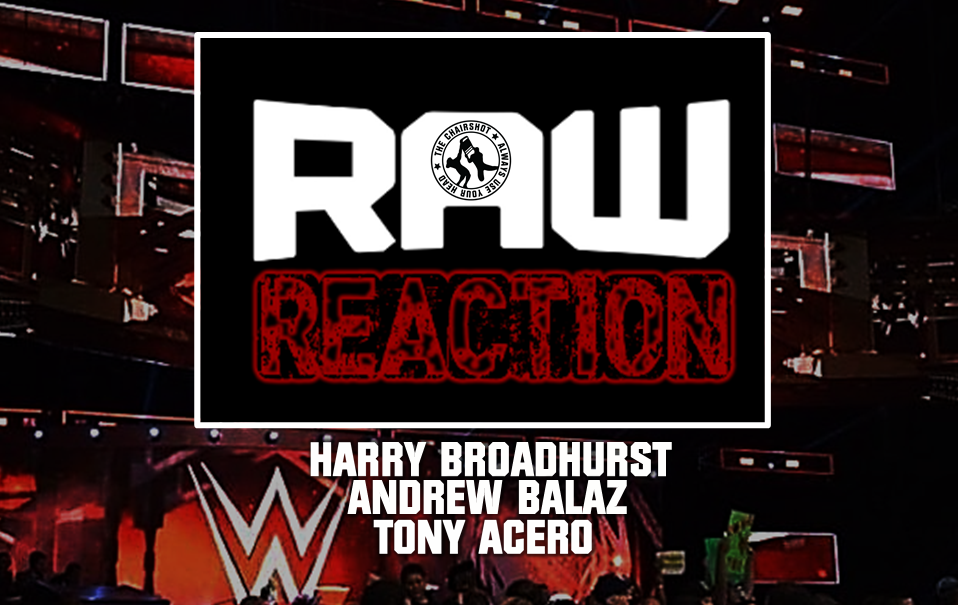 Harry, Tony, and Andrew talk about WWE Raw and more as the SuperStar Shake-Up continues to shake things up, and Seth Rollins gets a #1 contender!
Join Harry Broadhurst, Tony Acero and Andrew Balaz as they present the WWE Raw Reaction tonight at 11:30 PM (Eastern) here on the Chairshot Radio Network. The Superstar Shakeup is behind us and now the road to Money in the Bank begins. The guys will break down everything that happens going towards the PPV as well as discuss our preliminary favorites to win the contracts this year. In addition, several other superstars have been moved since Tuesday night's episode of SmackDown. We will discuss who they are and what it means going forward for both shows. All that and much more tonight on the Raw Reaction, a presentation of the Chairshot Radio Network (online at thechairshot.com).