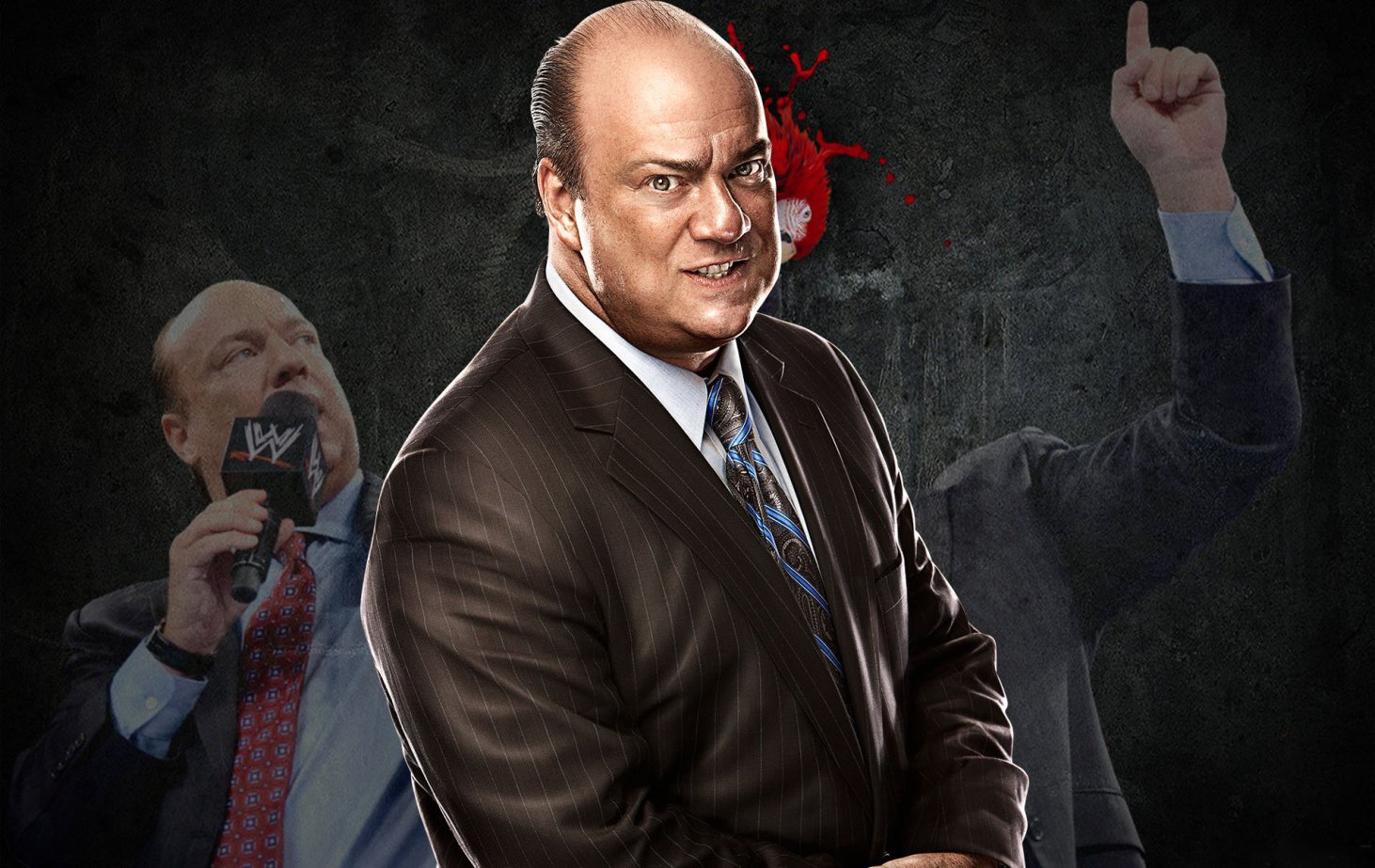 Paul Heyman. Possibly the most polarizing name in pro wrestling history. Talk to one person and they'll call him a visionary while another will call him a snake. One will call him a trailblazer, another will say he's evil. Even his best friends admit you shouldn't trust him as far as you can throw him. But there are a few things you can't deny him. The man is a genius, a survivor, passionate, a pioneer, a mad scientist and one of the most influential men to ever step foot in professional wrestling.
Because of his most recent TV role it is often forgotten that he has been much more than just a manager. He has literally seen and done it all, from his time as a teenage photographer blagging his way into big name events, on the commentary team alongside Jim Ross, head writer for Smackdown, owner of ECW and promoter for virtually every company he has worked for. He even managed to repeatedly blag his way into Dusty Rhodes' production meetings, desperate to learn from the best. If Paul Heyman hasnt done it … it ain't worth doing.
Despite his success, everywhere he goes his reputation proceeds him and it has largely come about from being unashamedly rebellious, the same attitude which has helped him achieve that success. Heyman was never one to follow the crowd, he would always put his neck on the line for anything or anyone he believed in. This bull headed approach to business has proved as much of a curse as a blessing, earning Heyman a whole host of enemies in the past and leading to him parting ways with employers on multiple occasions.
A perfect example of his rebellious determination would be the rise and eventual fall of his very own creation – ECW. It was 1993 when Heyman decided the industry needed more edge, something a bit more real … something extreme. He went head to head with WWE, regularly insulting the competition and hurling abuse live on air. ECW was something we had never seen before, it was dark, sexy, smeared with blood, depicted graphic violence and would unashamedly push the boundaries of what could be shown on TV. When the company ran into trouble financially, Heyman just wouldn't stop. He would often not sleep for days on end trying to conjure up ways to stay relevant and secure another national TV deal. The man is quite literally a human cockroach.
It got to a point where the company couldn't even afford to pay the talent, yet Heyman kept going and kept promising they would receive their wages despite nothing on the horizon to suggest that was even a possibility. Even in the face of certain bankrupcy he couldn't give up on his guys… ECW was a family and Heyman was very much the patriarch. He then surprised the world, and most notably his ECW stars by appearing on WWE TV. The ECW guys had no idea the company was no more, and Heyman instantly became public enemy number 1.
That was until they discovered the real reasons behind him keeping it a secret. Filing for bankruptcy would've resulted in him having to take back any wages paid in the months prior to the ruling… he wasn't being deceitful, he was once again putting his neck on the line and keeping his promise to those superstars who thought he had deserted them. Love him or hate him, he's honourable until the very end.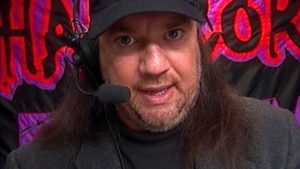 Over the last 5 or so years he has managed to tone down this side of his personality, and has instead put the majority of his time and efforts into his client and close personal friend Brock Lesnar. Paul has found a huge amount of success in everything he has done throughout the many chapters of his career, but his crowning glory has undoubtedly come about in his current persona of "the advocate."
We live in a time where unfortunately the role of managers are all but dead, yet Heyman is a wonderful reminder of the gold you can strike when giving someone creative freedom on the microphone. He's a 52 year old man from a humble up-bringing who has quite simply become the best in the world at what he does … and boy he would be more than happy to tell you just that, he is his own biggest fan and rightfully so. There is simply nobody out there today who has been as consistently entertaining or impassioned on the microphone, and arguably no-one from the past either.
There are a whole bunch of different kinds of promos, and Heyman can deliver them all to perfection. He's an artist and a master of his craft, proven in recent years by the way he has become such a fan favourite despite being a 'heel', with the attending fans helping him to deliver every single word from the opening of each promo. You know you're over when even your heel characteristics are welcomed by cheers from the crowds. Back in the day though he could incite any crowd with his intelligence and delivery, or by ad-libbing off of their reactions like the best stand up comedians do.
Unlike most managers and even superstars, Heyman is given a blank canvas to write his own scripts and craft his own promo without input from any others. The reason he's given this opportunity ? He has never let WWE down before, you will literally never find a bad Paul Heyman promo. His promos are money, people will make sure to watch next week if they know Brock Lesnar is appearing on RAW. Except they're not tuning in for Brock, they're tuning in to see Heyman.
One of Heyman's most admirable traits is he gives credit where it is due. He knows he's the best in the world but he also knows who helped him to get there. He benefited from being able to draw knowledge and experiences from the brightest and best talkers in history while on the road travelling from venue to venue. Lessons like how to generate heat as a heel, get people interested in an otherwise bland storyline and the difference between cutting an entertaining promo and drawing money. He has often credited the likes of Dusty Rhodes, Freddie Blassie, Austin Idol and Jim Ross for helping mould him into the advocate we see today.
What sets him apart from the rest of the bunch is his passion for what he does. In a 2016 interview with ESPN.co.uk, Heyman said. "People come at me and go, 'My job makes me feel alive.' OK, well good for you. My job doesn't make me feel alive, my job makes me feel ALIVE! I love what I do. I'm passionate about what I do. I live for what I do. And every morning I can't wait to stop sleeping and to jump up and get out of bed and start doing what I do." These aren't empty words, whenever Heyman delivers a promo you can see, hear and feel how much he cares about and believes every single word he's saying.
While he has no plans to walk away from the business any time soon, it'll be interesting to see what happens if the rumours surrounding Lesnar leaving for another run in UFC come to fruition. Perhaps he might move on to another superstar ? After all he has managed other big names in the past – the likes of Big Show, Cesaro, Tazz, Rob Van Dam and Rick Rude, leading them all to success, and later struck up a fantastic partnership  with CM Punk. Or maybe he'll find himself a place back on the writing team where he helped to make Smackdown such a triumphant success when it first debuted. Either way, there's no doubting that he still has a huge amount to contribute to the future of WWE.
Paul Heyman has been every bit as important and influential to professional wrestling as the likes of Eric Bischoff, Ted Turner and hell… even Vince McMahon. I'd even go as far as saying he was more important. He pushed the envelope and made the others step up their game. He turned the guys around him into superstars, he gave us things we had never seen before and he turned scripted fights between two men in pants into must see TV,
Ladies and Gentlemen, his name, is Paul Heyman.
The Good, Bad and Ugly: Pre WWE Elimination Chamber 2019
Is WWE Elimination Chamber shaping up to be Good, Bad, or Ugly?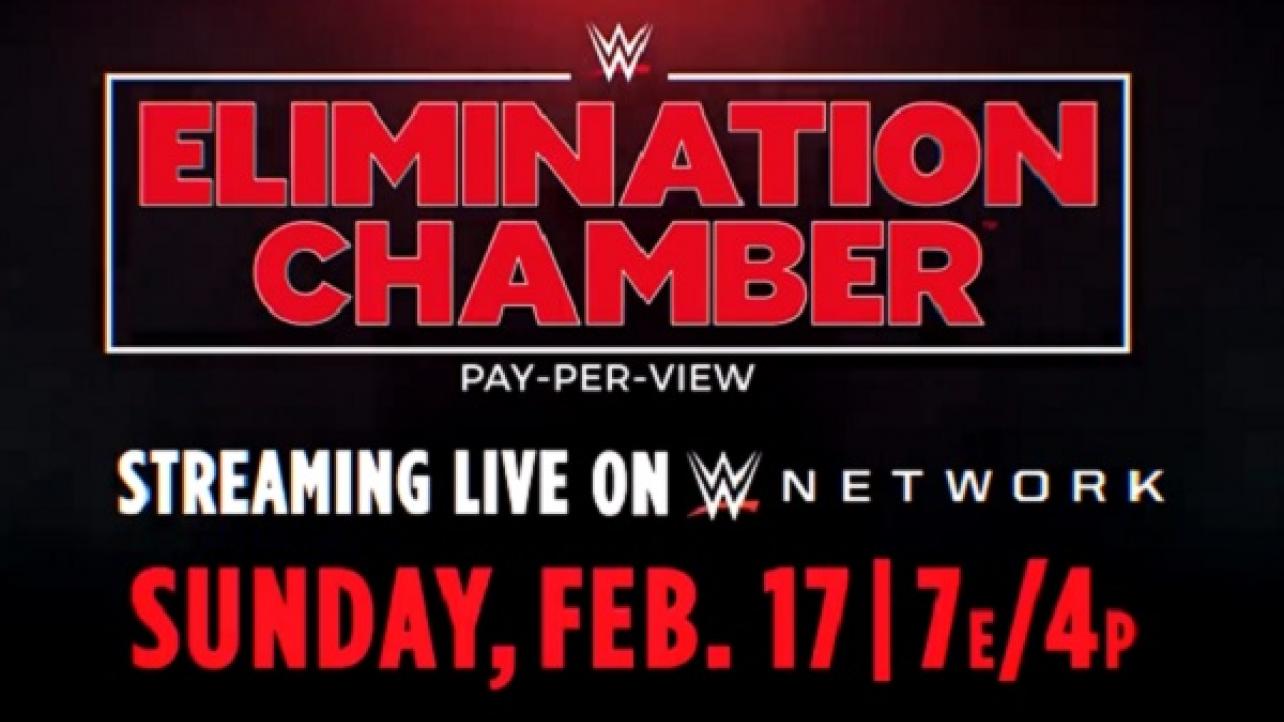 Bobby gives us the Good, Bad and Ugly of how Elimination Chamber looks on paper!
WrestleMania is obviously the big show coming up but we have a couple of pit stops along the way.  This pit stop is a Good one though.  We have potential for a lot of changes, a lot of memories and a lot of action in a jam packed Pay Per View!  Let's find out if the layout is looking Good, Bad or Ugly?
GOOD
WWE Title Elimination Chamber Match– Daniel Bryan vs. AJ Styles vs. Jeff Hardy vs. Kofi Kingston vs. Randy Orton vs. Samoa Joe
Like all Elimination Chambers of the past, we have a lot going on here in this one.  The Chamber itself will lend a hand in this ultra-violent, insane battle for a prestigious Championship.  The participants are also bred for action, as all of them have been in crazy matches almost their whole respective careers.  How do you make it even better than it already could have been?  You add Kofi Kingston after he had a freak of a showing on this week's SmackDown.  This match is going to be non-stop and deliver even to the most outlandish fan.  I expect nothing but Good, in fact, Great things here, and a hell of an effort.  However it will be Daniel Bryan retaining his New Title!  I also expect to see the return of a certain "creepy, kooky family" and I don't mean Gomez.  Follow the buzzards because this match is going to kill it!
WWE Women's Tag Team Elimination Chamber Match– Nia Jax & Tamina vs. Sasha Banks & Bayley vs. Carmella & Naomi vs. The Riott Squad vs. Mandy Rose & Sonya Deville vs. The IIconics
Like the WWE Title Match, this match has the advantage of being in an Elimination Chamber almost guaranteeing success.  It will be entertaining and full of action.  The talent here is 50/50.  Some Good, some Bad, and even some Ugly, however we will see an abundance of Good here as the teams will need to show off, and put the WWE Crew on notice.  These teams have a lot to prove in this historic match.  They will show up and they will beat the hell out of each other until only 1 survives, and it will be Good.  It has to be Good.  The whole world is watching.  Mandy Rose and Sonya Deville Win! 
WWE Raw Women's Title Match– "Rowdy" Ronda Rousey (C) vs. Ruby Riott
Ruby Riott is dangerously underused but this match is to act sort of as a remedy to that.  Riott and her girls bring a ton of entertainment value and the in ring work isn't disappointing either.  This is Ruby Riott's biggest match so far in her career and puts her center stage against one of the most watched athletes of any sport, Ronda Rousey.  With a talent like Ruby Riott, Rousey should be able to keep it together and have a Good, concise match.  Hopefully Riott can control her.  Rousey Retains!
WWE Intercontinental Title Handicap Match– Bobby Lashley (C) w/ Lio Rush vs. Finn Balor
Both guys are rocking out lately.  Finn Balor never loses a step and always delivered.  He simply is one of the best.  Everything he does gets the audience amped up and he constantly outdoes himself putting it all on the line.  Lashley since having Lio Rush has been very impressive.  Not having the pressure of promo's and being able to just be this freak of nature has suited him well.  Not to mention Lio Rush being actively working and being a huge part of the match will benefit the whole thing.  The Man of the Hour is supremely talented and can move around like no other.  With Lio Rush, Lashley certainly deserves his current run and dominance.  Even with Lio Rush in the ring, Finn Balor will shock the world and win the WWE Intercontinental Championship.
WWE Cruiserweight Title Match– Buddy Murphy (C) vs. Akira Tozawa
Another 205 Live match with two underappreciated, great high flyers.  Buddy Murphy's unorthodox style is an acquired taste but a Good one.  And athough Tozawa has become a comedic character he can certainly move around the ring artfully.  It will be a solid match but will not leave any more of an impression than 205 Live ever does.  Most just don't seem to care.  Buddy Murphy Retains!
BAD
WWE Smackdown Tag Team Title Match– The Miz & Shane McMahon (C) vs. The Usos
As Good as the Usos are, and as Good as Shane and Miz are, this match isn't very exciting.  The buildup, the gimmicks and stories are all really unnecessary.  McMiz is obliviously horrible.  Shane McMahon is an incredible athlete and a genius.  He has had some of the craziest matches and high spots as any legend.  The Miz, one of the best and most underappreciated figures in sports entertainment.  The Usos are straight legends.  So why should we be skeptical?  The chances of botched, awkward spots will be aplenty and the match already is pointless.  There are chances for serious injuries to all and a ton of potential for failure.  McMiz will win but that is the biggest loss of the night. So many other teams could have a shot but McMiz with the belts is an unforgivable waste.   
UGLY
Baron Corbin vs. Braun Strowman
Before this gets Ugly, Baron Corbin has been a lot better as of late.  He has improved immensely both on the mic and in the ring.  He has been working hard and getting a lot of tv time to show for it.  Strowman always is a major presence anytime he is on camera but has been horrible lately.  This could be a very ugly, hard to watch match and we will all hope and pray for a quick squash to give more time to some other more deserving matches. 
FINAL
OVERALL
All signs point to Good.  This show looks like it has some big time spots ahead and a lot of potential changes to occur.  No matter the outcomes we can all expect it to be a Good, entertaining pay per view.   Can Elimination Chamber deliver or will it be an Ugly shame?  We will all be watching Sunday Night where all of our questions will be answered.  Enjoy the show!
Vitalli: Pro Wrestling Is For Everybody. Kind Of…
Is pro wrestling for everyone? There are two sides to the argument, and this is the side most aren't qualified to share.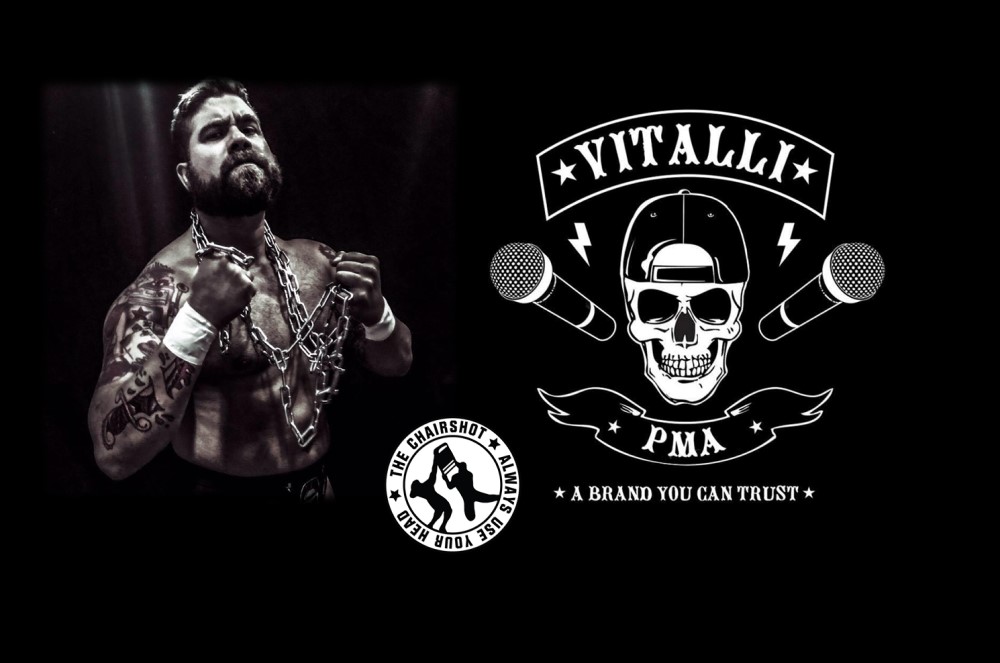 The generational fight for pro wrestling continues, but this time you get the view from the talent side thanks to Dom Vitalli!
Wrestling is for everybody. You see and hear it all the time. Sounds cool to say and looks great on a t-shirt, but what happens if we really break down such a broad statement? What if, something that has become common place, particularly out there in the indie scene, creates more harm than good? There are two viewpoints one must consider when encountering this statement; the fan's and the wrestler's.
The Fan
For the fan, I think this term is nearly flawless. Anyone, from any socioeconomic background, can enjoy professional wrestling, especially with the variety available out there in today's market. In general, wrestling fans are quite welcoming to newbies, aside from the internet or course! Die hard wresting fans have a very unique way to make brand new fans feel at home and a part of something special. On the other hand, we also need to consider that not everyone loves this as much as we do. To this day, I'm sure we all hear every now and then, "you still watch that stuff"? No matter how great wrestling can be, how exciting/entertaining it is, or how much it plays on our heartstrings, there will always be those that just do not get it. Those people, wrestling is surely not for.
The Wrestlers
So what about the wrestlers? Surely pro wrestling is all-inclusive and should be open to anyone and everyone, right? Wrong! Now when I say that, I don't mean that from it's broadest perspective. Of course it should be open to wrestlers of all color, race, religion, sexual orientation, and so on. What I'm referring to is, just because you love professional wrestling, doesn't mean you get to be a part of this. For years I have heard the argument from so many people that have snuck into our locker rooms that they deserved to be there because they've, "been a fan for X amount of years" or "am more passionate about this than anything else". That's all fine and well, but those are just claims any and everyone can make. Then what?
Somewhere along the line, the barriers to entry to pro wrestling became a bit too lax. If you ask me, it's because policing a dressing room is now looked down upon as a form of "bullying" from a much more sensitive generation. We are still on the tail-end of the last generation of guys that had to fight, scratch, claw, and nearly sell a vital organ just to be considered to enter this amazing business. Forgive us if we don't take too kindly to those that get in on east street. Also consider, the talent pool has been completely watered down due to this epidemic. This generation has a tremendous amount of guys and gals with amazing talent and natural ability. Far more than years past. It also has a gigantic surplus of people that call themselves wrestlers that really have no business being inside of a wrestling ring, let alone on our side of the rail. These folks are put on low-level, castaway shows due to them "being a nice guy" or "deserving a shot" completely unrelated to any of their ability of lack thereof. For every Shane Strickland' there are 100 Shitty McBackyard's. To me, safety needs to be the top priority for all wrestlers. The more lax we get on who we allow on our stage, the more we put our bodies, our livelihood, at risk.
The fans are the fortunate ones here. There is a wrestling show out there for all of you. Something that will strike a cord within and put a smile on your face while you get lost in the moment. As for the wrestlers, remember that what you do is not easy. If done right, it takes years of hard-work, sacrifice, and training to attain. It is okay to be protective of what you hold so dear. Just remember this; everyone wants to get into the nightclub known to be the most difficult to get into. The nightclub that let's anyone in is almost always the backup plan or last resort with the shittiest clientele. Wrestling should ALWAYS be the hottest nightclub in town.
---
Dom Vitalli has two decades of experience in a professional wrestling ring, and has grown to be one of the most renown trainers in the state of Arizona.