WWE News: John Cena Vs The Undertaker WrestleMania Match Still Rumored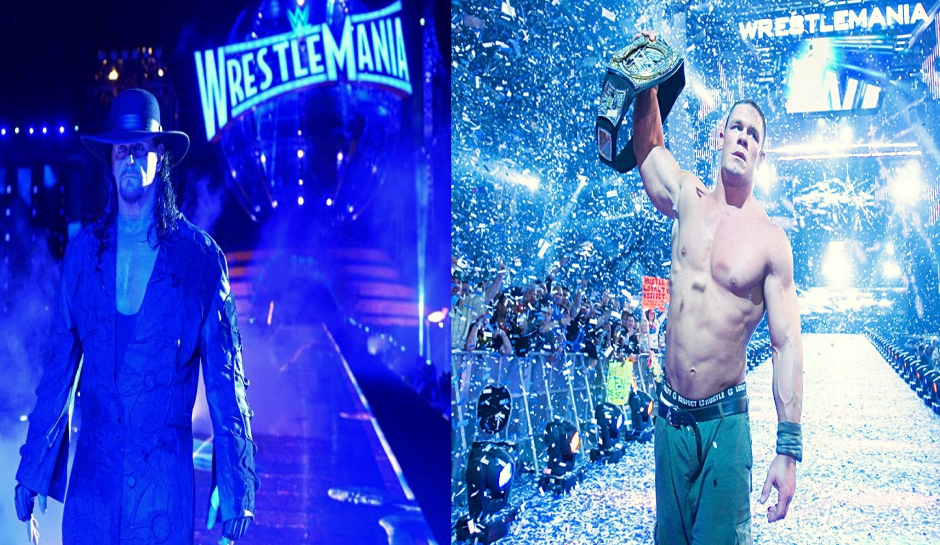 WWE RAW will turn 25 years old soon, with the anniversary of the show coming up in a few weeks. WWE is pulling out everything they can think of with this event. That's including adding title matches to the card and bringing back legends. Of course top names still active in the industry in John Cena, Triple H, Kurt Angle, etc. will also be in attendance and most likely on the show in some capacity. However, one of the biggest names who will be on the show is The Undertaker.
There are a number of things that people are discussing regarding his role at the show. He will not be wrestling on the event, but he will appear and at least take to the mic to address his loss to Roman Reigns last year at WrestleMania 33. As of now, there are a number of things that are claimed here. The theory is that Undertaker will announce his official retirement from the ring or set up a match for WrestleMania.
It's really kind of crazy that it is so wide-open, but those are the only two plans in place for him. However, one of these has John Cena factored in. This makes sense as Cena is seen as one of the biggest stars The Undertaker has never faced on the grandest stage of them all. He's taken on some of the best in this era there from Edge and Randy Orton to CM Punk and Brock Lesnar. Let's not forget the series of matches he had with Kane, Triple H, and Shawn Michaels either.
What Is The Ultimate Plan For John Cena At WrestleMania?
The plan for John Cena is kind of up in the air for news writers, but we know a number of things right now. While he is a favorite by fans and betting odds areas, he is not expected to win the Royal Rumble.
The Wrestling Observer
noted that his match is set to be much bigger than
the title
, which means he'll have to take on a major name at the event.
This is really what led to The Undertaker being speculated. However, this news has continued to grow on this since the original reporting on it. The Observer claimed yet again recently that the set-up for the match will happen at The RAW 25 show if the two are set to square off. However, there has been a lot of speculation that if John Cena does not take on the Deadman, he'll take on either Batista or Goldberg.
Goldberg has been interested in coming back after his run last year and said as much to the WWE fans on his last RAW event earlier in the year. Meanwhile Batista has claimed he wants to return for one final full-time run soon and has even been in talks with Vince McMahon and Triple H on the return as well. So that means if we don't see John Cena take on The Undertaker, he's still getting a major name to work against.
[Image by WWE]