8 WrestleMania 34 Nightmares That Could Come True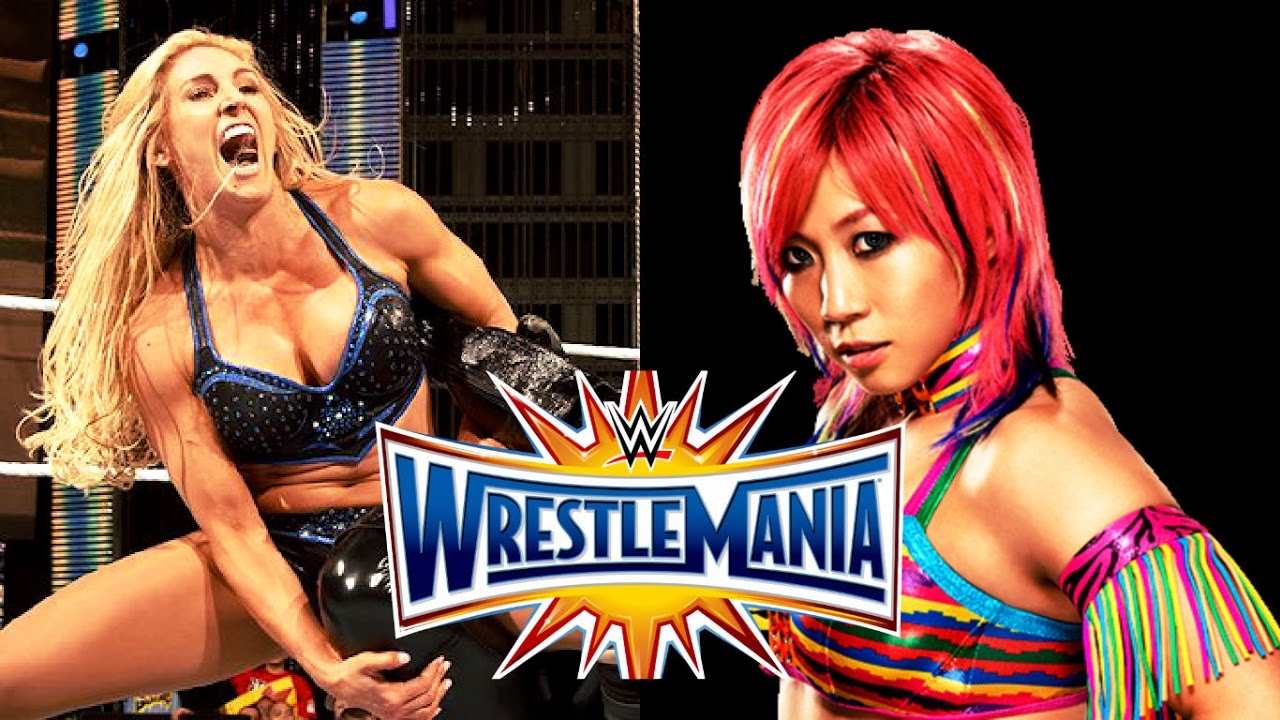 I love wrestling. It's really very good isn't it? What I don't love, and quite often love to hate, is WWE. We find ourselves deep into WrestleMania season and WWE have presented to us one of the most star studded, dream match laden cards in recent memory. The trouble is, you can realistically see almost every match going completely the wrong way. This is WWE after all, a company who rely on the fans to keep them in business yet so often manage to alienate us and treat us as though we don't matter. Will WWE continue to isolate their fanbase to further line their pockets? Or will they finally wake up and realise that giving us what we desire is best for business? Let's take a look at some of the potential pitfalls we could see at The Showcase of The Immortals and how likely they are to happen…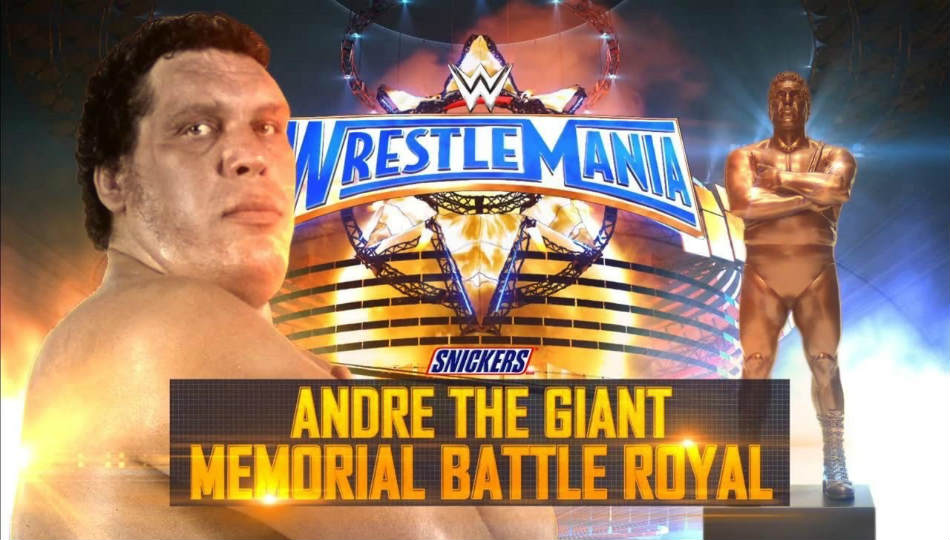 Both Battle Royal's Take Up Main Card Time
The concern here is that with so many matches already penciled in, WWE will try and force us to believe these matches are important enough to take a spot on the main card. WWE have been more than vocal in their attempts to push the Women's Revolution, and rightly so, but this just raises concern that they will decide to go with the Women's Battle Royal on the main show.
WWE really put their foot in it by naming this historic, first-ever match after The Fabulous Moolah, a move which was met with much derision and disgust. A quick name change isn't going to help get them out of the hole they've dug for themselves, and the live crowd will likely shit all over this match still. Having it take place on the pre-show would be the correct move with less attention on it and have it serve as a warm up for the fans still turning up.
What if they don't though? WWE are notoriously stubborn and painfully oblivious to what the fans desire. In an attempt to get as many superstars onto the match card we could well see both Battle Royal's featured and take up a huge amount of time.
Will It Happen? Battle Royals are by no means bad matches, they just tend to be difficult for fans to get invested in. The fact that previous winners have gone on to achieve very little makes the match itself feel unimportant. The match needs to lead to some sort of opportunity, a title shot at the next PPV for example, rather than a trophy at ringside for the next month or so. WWE also need to look at the limitations for a match like this, throwing a bunch of mid carders and jobbers isn't what we want to see on The Grandest Stage Of Them All. We certainly don't want to see it twice…
Shane McMahon Out Shane McMahon's Himself And Robs The Spotlight
Let's take a second to let it really sink in… Daniel Bryan has been cleared to return to in ring action. Daniel Bryan. Cleared. Return. In ring. DANIEL. BRYAN. This is monumental news that is likely to overshadow everything else on the card… and so it should! The going plan seems to be the pairing of Bryan and Shane vs Kevin Owens and Sami Zayn. Storyline wise this makes perfect sense. Bigger picture wise it makes none whatsoever. A return so important should've been showcased in a bigger and better match. Bryan v Owens? Bryan v Miz? Bryan v AJ? Nah… let's use Shane McMahon, an aging, botch machine, ego maniac, glorified stuntman in worse shape than someone twice his age!
I hate Shane. I've made no secret of it and will continue to make no secret of it. WWE have known for a long time now that SDLive is slipping in quality, and they must know by now that the main reason is due to Shane's continued, and unnecessary, on screen presence. He gets booed by live crowds despite his supposed babyface persona. Having him team up with Bryan is a cheap way of getting the fans back on side, and its guaranteed to work. Owens and Zayn should be top guys on the blue brand right now, and while I love them being involved in Bryan's return it makes my skin crawl that Shane is going to go over them on the biggest night of the year.
My hope here is that Bryan at least gets to wrestle. WWE are likely to give him a reduced role in the main and let Shane the lead until Bryan eventually picks up the win by pinning Owens. He has picked up no ring rust whatsoever during his time away from the squared circle, proven by his retaliation against the heels on SDLive this past week, and we've waited so long to see him back that it would be a shame to see him sit out most of the match.
Will It Happen? Of course it will. It simply has to. Bryan is possibly the biggest fan favourite in WWE history, so he will under no circumstances be losing his colossal return. The beatdown that Shane took from Kevin and Sami was far too vicious for him to not gain a measure of revenge, especially considering he is a McMahon.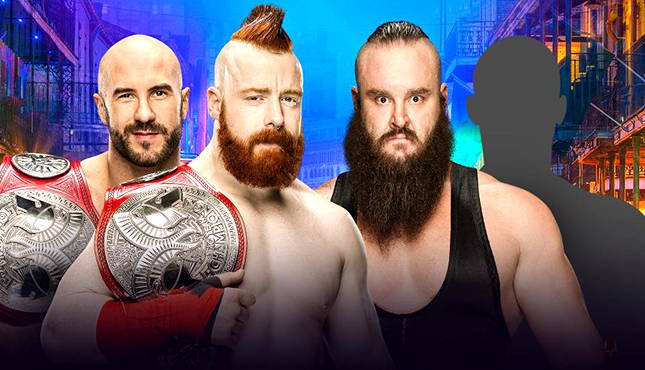 Braun Strowman Makes The Bar Look Weak
WWE struck gold with The Bar but look determined to reduce them to dirt. Another wonderful example of how successful the odd couple pairing can be, Cesaro and Sheamus have gone from bitter rivals to arguably the best runs of their respective careers. The due have had nearly two years invested into them, more than most teams get, and have been transformed into RAW's premier ass-kicking destruction crew. God forbid WWE should buck the trend of great tag teams being split up too early though, as will be proven at WrestleMania when their chemistry and talent are usurped by WWE's need to push Strowman as an unstoppable monster.
At time of writing, Braun will be taking on both men for the Raw Tag Team Titles, and despite Kurt Angle instructing him to find a partner I would imagine WWE will go with the spectacle of seeing one man demolish an established and strong team. Don't get me wrong, I absolutely LOVE Strowman and desperately want him to be successful… just not at the expense of RAW's best tag team. It would cause irreparable damage to the champions if they're beaten by one man, regardless of how much of a fight they put up, and would make an already weak tag division lose any remaining credibility.
Will It Happen? My gut feeling is telling me yes. It's very hard to see Strowman not winning this one after the way he has been so strongly built, plus we've seen The Bar lose on quite a few occasions recently. Strowman winning would be fun to see and he certainly deserves to hold a title (or two) considering how much he has improved, it's just a shame that his victory would likely lead to Sheamus and Cesaro will splitting up post WrestleMania. Could it mean Cesaro switches shows and goes after singles gold on SDLive? Hopefully. What does it mean for the RAW Tag Title scene though? A post Mania call up for Authors Of Pain to take the belts back from Strowman would be incredible and shake up the division. Every cloud…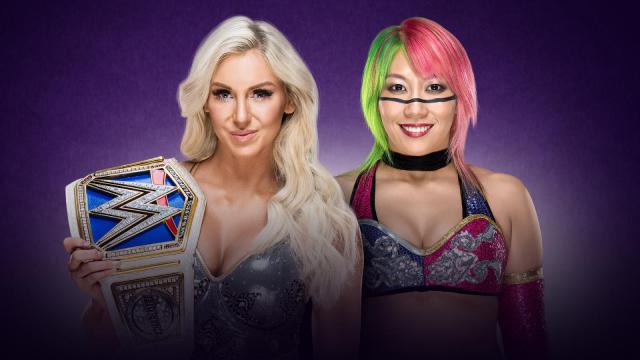 No Follow Up For Asuka's Big Title Win
WWE may have backed themselves into a corner regarding Asuka. On one hand they could completely shock the world and book Charlotte to win, thus ending Asuka's incredible undefeated streak, but this would undoubtedly lead to a lot of fan backlash. On the other hand, where can Asuka possibly go if she gains a clean victory over Flair at 'Mania and becomes the new SmackDown Women's Champ?
There is simply no better competition than Charlotte on the blue brand. The whole division has frankly been absolute trash for months now and no-one on the roster can hold a candle to Charlotte. Sure, we will get one more month of the rivalry while the obligatory rematch is sorted out, but then what? Carmella is almost certain to cash in at Mania, but I strongly believe it'll be on the winner of the RAW Women's Championship match as seeing her take on Asuka sounds… well quite frankly it sounds awful.
Will It Happen? WWE really need to put some serious thought into this with at least a couple of long term plans for Asuka, otherwise her long awaited title victory runs the risk of feeling like it has no substance. Most fans will be pleased to see Asuka's dominance rewarded with her first main roster championship, but interest and appeal will likely fade away afterwards. An Ember Moon call up from NXT makes the most sense, renewing their fantastic rivalry from 2017, with maybe someone like Becky Lynch thrown into the mix. Her stock has dropped big time within WWE, rather bizarrely, but she is still a red hot fan favourite who has shown her worth many, many times before.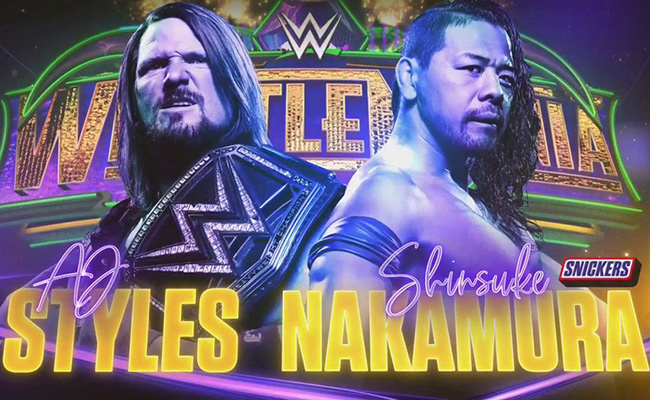 AJ Styles vs Shinsuke Nakamura Being Lost In Mid Card Hell
Here it is ladies and gentlemen… the 'dream match'. That term is thrown around a lot these days, unjustly in a lot of cases, but this one could be a real showstopper which is spoken about for years to come. WWE have something really special on their hands here. A long rooted rivalry which started in Japan finally making its way too the mass audiences, between two of the most naturally gifted superstars of this generation.
This could be, and should be, Nakamura's true arrival to the big leagues. He has flattered to deceive since his main roster call up, largely thanks to WWE's poor handling of him, but a rivalry with AJ is guaranteed to bring out the best in The King Of Strong Style. The problem is that this match doesn't feel very important right now, and with only 2 weeks before Mania that's quite worrying. The rivalry has taken a backseat to the ongoing turmoil between Shane McMahon, Kevin Owens, Sami Zayn and Daniel Bryan. Bryan's miraculous return certainly deserves a huge spotlight and fanfare, but not at the expense of the blue brands two 'top guys'. The sheer amount of screen time for the supposed 'management' has really taken away some of the shine from this ultimate showdown, leaving it feeling no more relevant than the United States Championship mess.
Will It Happen? It really comes down to what WWE allow these two to do during the match. If they are left to their own devices and can show us what we all know they're capable of then this match will steal the entire show, but so far Nakamura has seen his move set restricted and his character development held back. That's where the real issue with this rivalry lies… the quality of promo has been below par. A great promo can create a great rivalry, and as good as Styles is on the mic he is really struggling to make this feud entertaining against a man who can still barely speak English. At this moment in time I'm actually more interested in Roman Reigns vs Brock Lesnar purely based on how good the back and forth has been.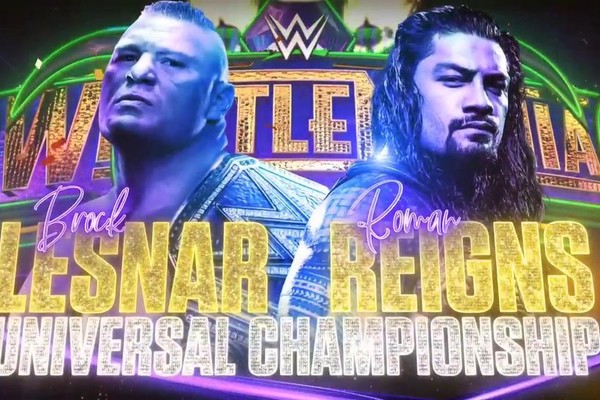 Roman Reigns Given The Daniel Bryan Treatment
Here we go again folks! It's the Roman Reigns show! Another WrestleMania and another main event for 'The Big Dog'. While the build up to this match has been great, don't let WWE try and fool you by making out that Reigns is cutting shoot promos here. It's just another way to try and convince us that Reigns is worthy of being the top guy and poster boy worthy of our adulation. We aren't stupid Vince. We know these promos are heavily scripted and rehearsed. Roman made it very clear he can't cut a good promo during his embarrassing exchanges with John Cena last year.
Reigns is 100% winning this match. It was decided a full year ago, if not even further back. The worry here is that WWE will treat this as a huge deal, as if we wanted to see it and will be overjoyed when it happens. Reigns isn't the worst wrestler in the world, he's just not what the majority of fans want to see as their champion.
Will It Happen? Absolutely guaranteed I'm afraid. WWE clearly hasn't learned their lesson with Reigns despite growing fan discontent. He will stand tall on April 8th as the all conquering, untouchable, Vince McMahon Wet Dream Machine and we have no choice than to suck it up and take it. I fully expect a ticker tape laden celebration to really kick us in the teeth. WWE truly believe they can convert us to viewing Reigns in the same way we do Daniel Bryan. Its bordering on psychotic. Somebody fetch Vince a large dose of Valium…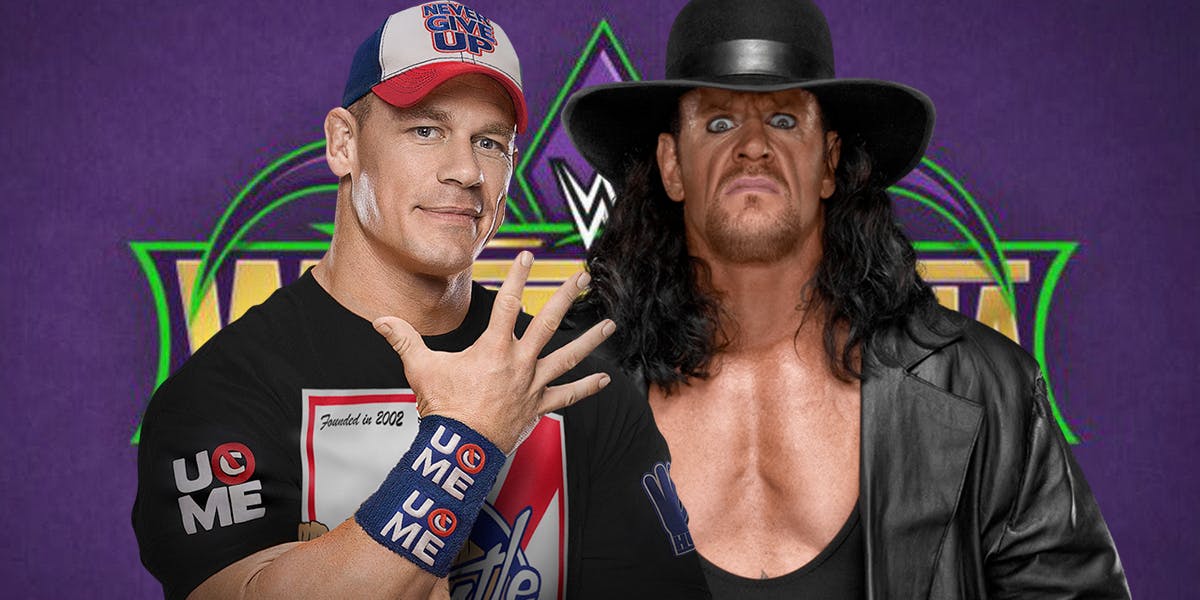 Undertaker Struggling Through Yet Another WrestleMania Match
Call me an old romantic, but I remember a time when The Undertaker was a king among men. A master of his craft. A regular 5 Star main eventer. A focal point of the Attitude Era… what the hell happened? This living legend has been reduced to a hollow shell of his former self through WWE's insistence to not let him retire peacefully. Last year this enduring icon, who has given so much of his life to the company and Mania itself looked like a broken down, frail old man as he struggled his way through the main event with Roman Reigns.
It's unrealistic at this stage of his career to expect Taker to keep up with the younger talent and put in match of the year performances. He isn't aging as you would expect one to do so, and despite seeing him every year he always seems to have become 5 years older in that short space of time. If you have any respect for the man who so many believe to be the greatest of all time, you should be ashamed for wishing him to enter into a situation where he is forced to push himself beyond his limitations and end up looking like a fool.
Will It Happen? Let's be honest, we all know John Cena will be doing almost all of the work here. Big Match John has his doubters but over the last two years he has pulled off some terrific performances and will be expected to make Taker look good in this bout. If WWE are clever, which so rarely happens anymore, they'll let this be a short match so Taker can look strong and pick up a convincing and entertaining win. If they expect an epic encounter that can go the distance, like they expected when he faced Roman, then this could be once again very difficult to watch. There's no way of avoiding it. Taker lost it years ago. Let it go, and let him go.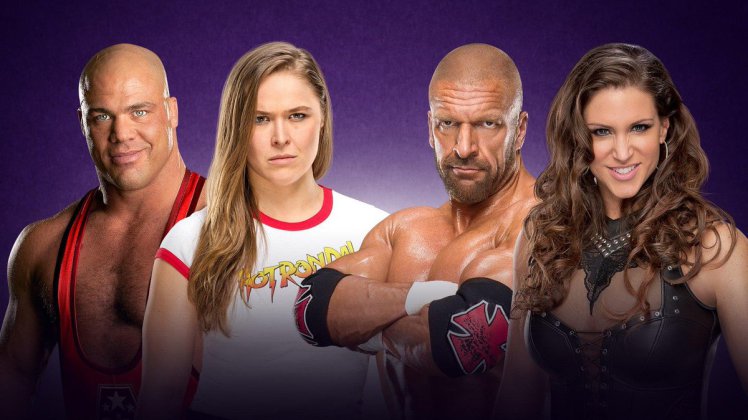 The Authority Beating Ronda Rousey And Kurt Angle
We all know how the finish to this match should go down, and it's exactly what every fan wants to see. Rousey and Angle should pick up the victory, Rousey's first inside of a WWE ring, by locking in a double submission, a Rousey armbar and Kurt's ankle lock, on Stephanie and HHH to have the pair tap out in unison.
This is WWE though, and they're well known for not always playing by the rules in terms of giving the fans what they want. With this in mind, would anyone honestly be shocked to see HHH pin Angle to pick up the win for two of the world's biggest ego maniacs? I can certainly see Rousey getting in lots of offence to please the fans, most likely on both Steph AND Hunter, but a cheap distraction and dirty heel finish would certainly be befitting of the power couple and help them to stamp their Authority (pun intended, so what… sue me!) on the
The fans would hate it. It would make no sense. It would be a strange way to round off all the Rousey hype and build. It would frankly be ridiculous. Therefore, it's going to happen. Fuck you WWE!
Will it Happen? WWE have a habit of making shock, last minute decisions without taking the fans opinions or feelings into consideration. But HHH has turned a corner in recent years where he is all about putting the talent over, evident from his amazing NXT product, and would likely rather put Rousey over than himself. WWE make silly mistakes sometimes, but they're not stupid. Taking a loss here would be a humongous anti-climax considering the months of mainstream coverage which WWE have received. The last thing they would want to risk is losing the potentially colossal amount of income generated from a Rousey victory.
Though it may be difficult for even the most cynical anti-WWE fan to admit, there is a fair chance that WWE will make the right call and let Rousey have her moment on the biggest night of the year.
Fingers crossed…