Hillbilly Jim 2018 Hall Of Fame Inductee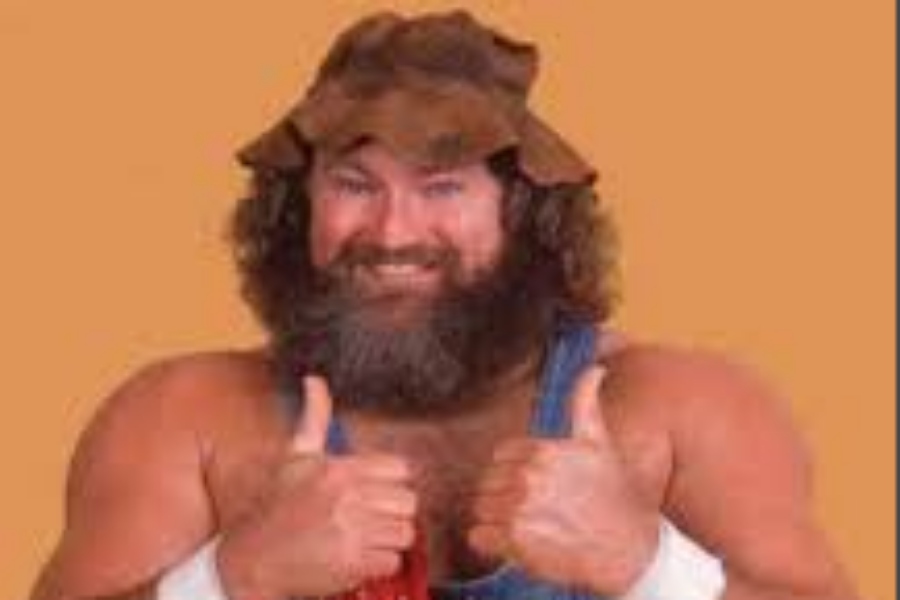 WWE released the following:
Hillbilly Jim was a country boy plucked from the WWE Universe to be a Superstar. Now, he's going to be a WWE Hall of Famer.
As first reported by Bleacher Report, Mudlick, Ky.'s favorite son is the latest inductee in the WWE Hall of Fame's Class of 2018. Hillbilly Jim joins Goldberg, The Dudley Boyz, Ivory, Jeff Jarrett and Warrior Award recipient Jarrius "JJ" Robertson on the list of those who will be honored on Friday, April 6, in New Orleans during WrestleMania 34 Week.
The big country boy first popped up in WWE in late 1984, as a big, smiling bearded face towering above WWE fans around the country. However, Jim decided to get a little closer to the action when Hulk Hogan was attacked by Ken Patera, Big John Studd and Bobby "The Brain" Heenan. Leaping over the barricade, Hillbilly Jim jumped in the ring and helped The Hulkster run off the villains. Hogan saw something in the rugged man standing beside him and trained Jim for the ring.
Opting to compete in his overalls and entering the ring with a lucky horseshoe around his neck, Hillbilly Jim proved to be a prodigy inside the squared circle, using his incredible power to squeeze opponents into submission with his trademark bear hug. Though an injury sidelined him early in his WWE career, that did not stop Jim from introducing the WWE Universe to his extended family – Uncle Elmer, Cousin Junior andCousin Luke – a trio of happy-go-lucky hillbillies that put smiles on the faces of fans around the world with their antics in the ring.
When he recovered, Jim jumped back in the ring and picked up where he left off, this time with his family in his corner. Hillbilly Jim also embraced WWE's smaller competitors, competing in a Six-Person Tag Team Match on The Grandest Stage of Them All, WrestleMania III. The match featured one of the more infamous moments in WWE history, with one of Jim's partners, Little Beaver, being splashed by the humongous King Kong Bundy in front of 93,173 people.
Hillbilly Jim continued competing in WWE through 1990 before stepping away from the squared circle. He continued to work with WWE throughout the 90s, co-hosting Prime Time Wrestling and managing his cousins, Henry and Phineas Godwinn, to the World Tag Team Championship. Jim returned to the ring for the Gimmick Battle Royal at WrestleMania X-Seven and showed a different side of himself on the hit WWE Network reality show, "Legends House," in 2014.
Because of his lasting legacy as a beloved favorite of the WWE Universe, there is no better nominee for induction into the WWE Hall of Fame than Hillbilly Jim.
The 2018 WWE Hall of Fame Induction Ceremony takes place on Friday, April 6, in New Orleans at the Smoothie King Center during WrestleMania 34 Week. Tickets are available now on Ticketmaster"
VIDEO: ROH The Pinnacle Features Bully Ray & Flip Gordon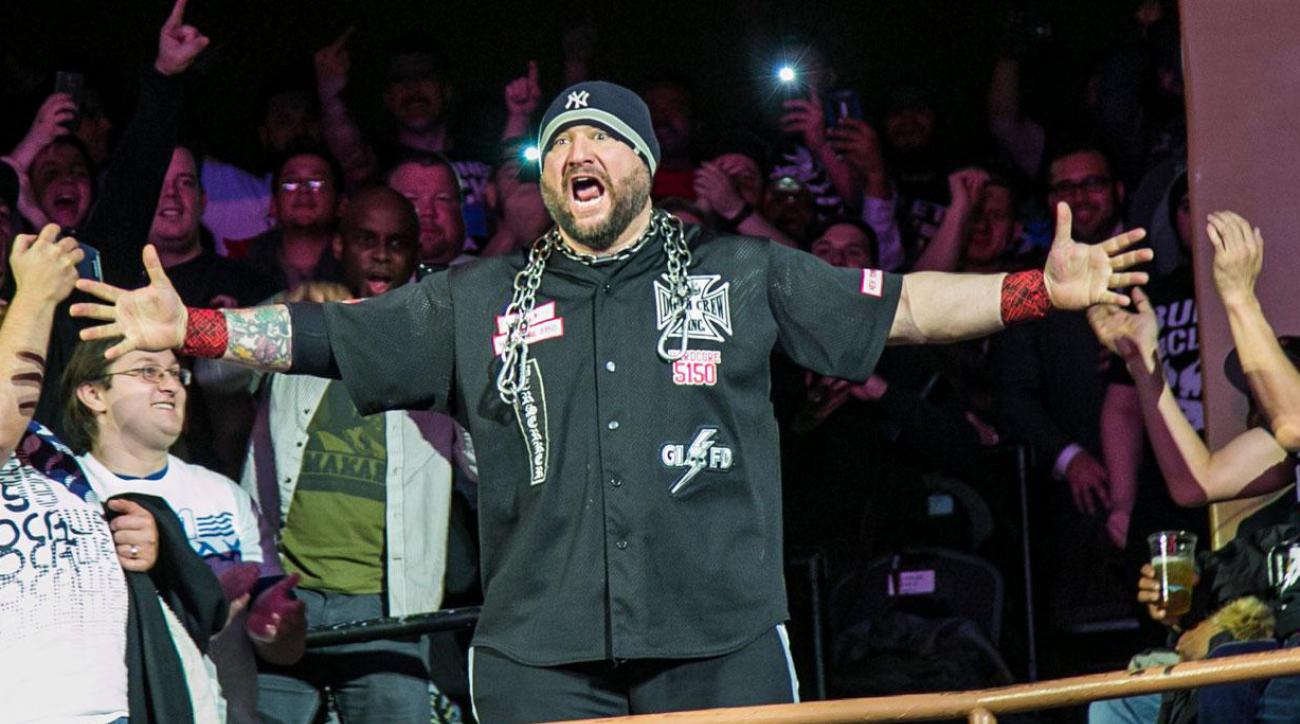 Episode 3 of ROH The Pinnacle focuses on the Bully Ray vs. Flip Gordon "I QUIT" match at Ring of Honor's biggest event of the year Final Battle.
Bully Ray's role in Ring of Honor drastically shifted in 2018 after he went into the WWE Hall of Fame and the Supercard of Honor show in New Orleans, LA. Bully's real feelings about the "young boys" of ROH came to light with Cheeseburger and Flip Gordon.
In this nearly eight month personal issue, Bully Ray has taken his feelings out physically on Flip Gordon. From their match at ROH's Best in the World to the controversial incident on #ROH TV with the Singapore Cane… The Flip Gordon vs. Bully Ray match at Final Battle has reached a truly personal level.
ROH The Pinnacle takes you directly in the mind of Bully Ray as he tells his side of the story. The question now is which of these two men will say I QUIT.
ROH The Pinnacle is Lightning One Production, in association with Ring of Honor
#ROHFinalBattle airs LIVE THIS FRIDAY at 8e/5p on pay-per-view, FREE for #HonorClub VIP, 50% off for HonorClub Standard, and on FITE! Visit ROHWrestling.com/Watch to order now!
Let us know what you think on social media @theCHAIRSHOTcom and always remember to use the hashtag #UseYourHead!
WWE News: Actual Reason For Finn Balor's Recent Absences Revealed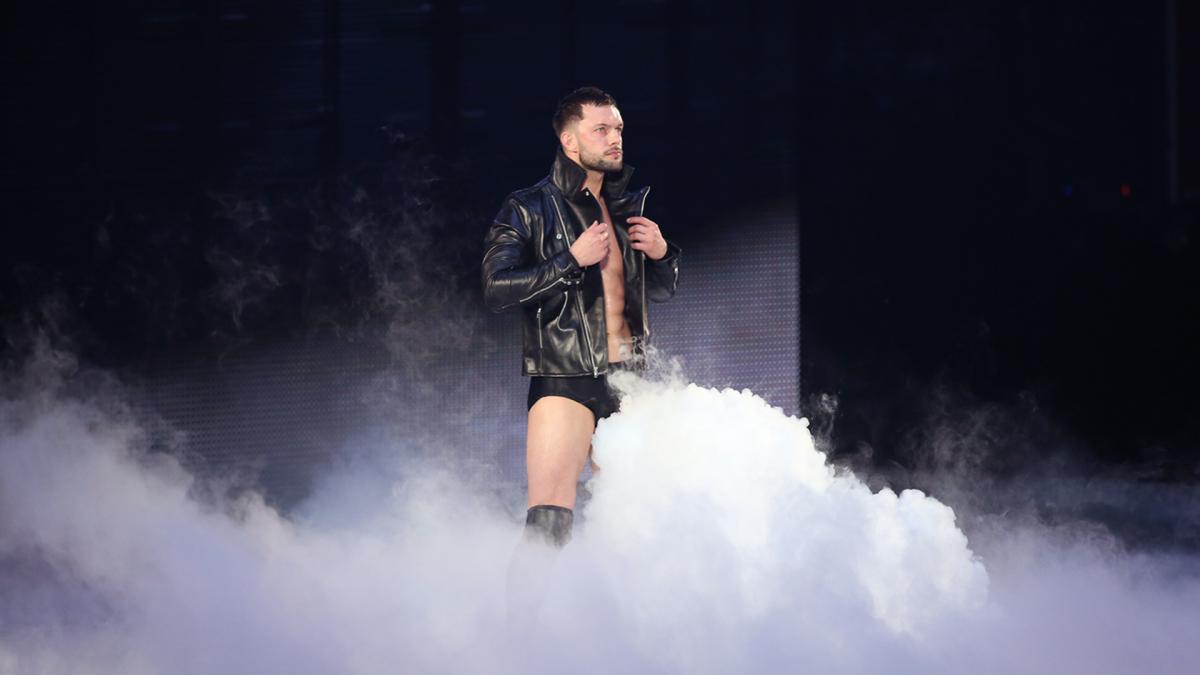 What is really going on with Finn Balor missing WWE Live Events and RAW?
If you've stuck with The Chairshot through the day, we've followed along with the status of WWE Superstar Finn Balor heading into Sunday's TLC pay-per-view after he was sent home early from the company's South American tour this weekend (find that story here).
Then on tonight's episode of Monday Night RAW from San Diego, California, it was noted by the commentary team that Balor was not at the show after he suffered an injury on last week's edition at the hands of his TLC opponent, Drew McIntyre. Now of course with any news like this that comes from the WWE under these circumstances, it must be taken with caution, as it could all be part of the current storylines.
Now that RAW has concluded, there is finally some clarification on what's up with Finn as PWInsider reports that the leader of the Balor Club is not injured, but is in fact dealing with an illness. Thus, speculation that last week's beat down was done as a means to write Balor off of television are false. As for Sunday's TLC, the expectation is as Michael Cole stated tonight on RAW, that Finn will be good-to-go for the event.
Will Finn Balor be victorious at TLC or will he be Drew McIntyre's next victim? Let us know on social media @theCHAIRSHOTcom and always remember to use the hashtag #UseYourHead!