Hillbilly Jim 2018 Hall Of Fame Inductee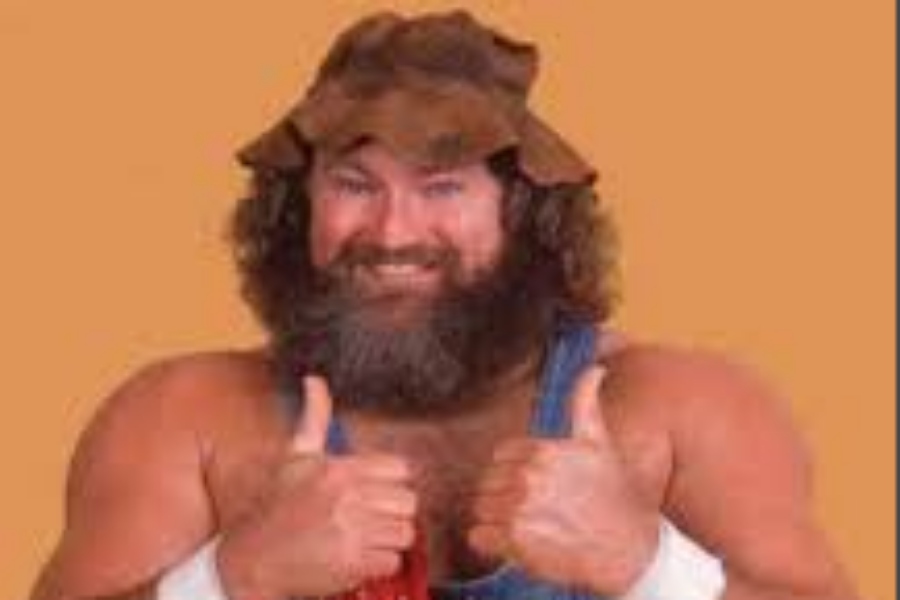 WWE released the following:
Hillbilly Jim was a country boy plucked from the WWE Universe to be a Superstar. Now, he's going to be a WWE Hall of Famer.
As first reported by Bleacher Report, Mudlick, Ky.'s favorite son is the latest inductee in the WWE Hall of Fame's Class of 2018. Hillbilly Jim joins Goldberg, The Dudley Boyz, Ivory, Jeff Jarrett and Warrior Award recipient Jarrius "JJ" Robertson on the list of those who will be honored on Friday, April 6, in New Orleans during WrestleMania 34 Week.
The big country boy first popped up in WWE in late 1984, as a big, smiling bearded face towering above WWE fans around the country. However, Jim decided to get a little closer to the action when Hulk Hogan was attacked by Ken Patera, Big John Studd and Bobby "The Brain" Heenan. Leaping over the barricade, Hillbilly Jim jumped in the ring and helped The Hulkster run off the villains. Hogan saw something in the rugged man standing beside him and trained Jim for the ring.
Opting to compete in his overalls and entering the ring with a lucky horseshoe around his neck, Hillbilly Jim proved to be a prodigy inside the squared circle, using his incredible power to squeeze opponents into submission with his trademark bear hug. Though an injury sidelined him early in his WWE career, that did not stop Jim from introducing the WWE Universe to his extended family – Uncle Elmer, Cousin Junior andCousin Luke – a trio of happy-go-lucky hillbillies that put smiles on the faces of fans around the world with their antics in the ring.
When he recovered, Jim jumped back in the ring and picked up where he left off, this time with his family in his corner. Hillbilly Jim also embraced WWE's smaller competitors, competing in a Six-Person Tag Team Match on The Grandest Stage of Them All, WrestleMania III. The match featured one of the more infamous moments in WWE history, with one of Jim's partners, Little Beaver, being splashed by the humongous King Kong Bundy in front of 93,173 people.
Hillbilly Jim continued competing in WWE through 1990 before stepping away from the squared circle. He continued to work with WWE throughout the 90s, co-hosting Prime Time Wrestling and managing his cousins, Henry and Phineas Godwinn, to the World Tag Team Championship. Jim returned to the ring for the Gimmick Battle Royal at WrestleMania X-Seven and showed a different side of himself on the hit WWE Network reality show, "Legends House," in 2014.
Because of his lasting legacy as a beloved favorite of the WWE Universe, there is no better nominee for induction into the WWE Hall of Fame than Hillbilly Jim.
The 2018 WWE Hall of Fame Induction Ceremony takes place on Friday, April 6, in New Orleans at the Smoothie King Center during WrestleMania 34 Week. Tickets are available now on Ticketmaster"
Chairshot Wrestling News Shuffle: Hart Foundation Are Hall Of Famers, Women Main Event WrestleMania, Kofi vs Bryan and More!
News here! Commentary today on the Hart Foundation as Hall Of Famers, Women Main Event WrestleMania, Kofi vs Bryan and More!
News here! Commentary today on the Hart Foundation as Hall Of Famers, Women Main Event WrestleMania, Kofi vs Bryan and More!


Hart Foundation To The Hall Of Fame
The Hart Foundation had been rumored to be a inducted into the hall of fame class this year for the past few months. Now, WWE has made it official.
On March 1985 in Brantford, Ontario, Jim "The Anvil" Neidhart and I officially became the Hart Foundation. On April 6, 2019, we take our place in the WWE Hall of Fame. I wish Jim was still with us to celebrate this moment, but I know he'll be on stage with me in spirit. pic.twitter.com/hFasuj385Q

— Bret Hart (@BretHart) March 25, 2019
Jason's Take
This is well overdue as the Hart Foundation were one of the top five tag teams in WWE history. The only disappointment is the induction comes after the passing of Jim The Anvil Neidhart.
Women To Main Event WrestleMania
It had been speculated since November, and now it will finally happen. The women will main event WrestleMania for the first time in history. Becky Lynch, Ronda Rousey, and Charlotte Flair will face off in a triple threat match for the RAW women's championship.
BREAKING: #WrestleMania 35 will feature the first-ever women's main event when @RondaRousey, @BeckyLynchWWE, and @MsCharlotteWWE battle for the #RAW #WomensChampionship! https://t.co/kZvtY1hUo3

— WWE (@WWE) March 25, 2019
Jason's Take
No surprise here, but I am glad the WWE has announced this in advance, rather than handling it like the Hell In A Cell match between Flair and Banks. Depending on who you ask, this match is ever over-hyped, or will be the greatest women's match in company history. Regardless, the media is all over this announcement, so you can be all eyes will be on this main event. So hopefully fans will be able to last through the 8 hours of WrestleMania prior to this match.
Nikki Bella Announces Her Retirement
On this week's episode of Total Bellas, Nikki Bella announced her retirement. "I feel like I'm too old for that travel," Nikki said about the last WWE tour. "I really am ready to hang up the jersey. I can say it fully."
WWE Spoils WrestleMania World Title Match
We know that Kofi Kingston will most likely take on Daniel Bryan at WrestleMania for the WWE World Championship. Apparently, a reddit user came across a sponsored ad from WWE's Instagram account today that "spoiled" the match announcement.
Jason's Take
No real surprise here, we all knew this match was going to happen. I can't say that WWE's Instagram "spoiled" this match announcement.
Becky Lynch Offered Multi-Year Deal
Becky Lynch has been "The Man" when it comes to the women's division in 2019. With that in mind, Pro Wrestling Sheet has noted that WWE has offered Becky a multi-year deal to stay with WWE and it includes a significant pay raise. She is expected to sign the new deal soon.
Jason's Take
Some love Becky, and some love to hate Becky. Regardless, the contract extension is deserved, as she has been part of the shot in the arm the women's division has needed the last 10 years.
Chairshot Wrestling News Shuffle: WrestleMania To Get Stone Cold? Alexa Bliss Returns To The Ring, Gronk To WWE? and more!
News here! Commentary on WrestleMania To Get Stone Cold? Alexa Bliss Returns To The Ring, Gronk To WWE? and more!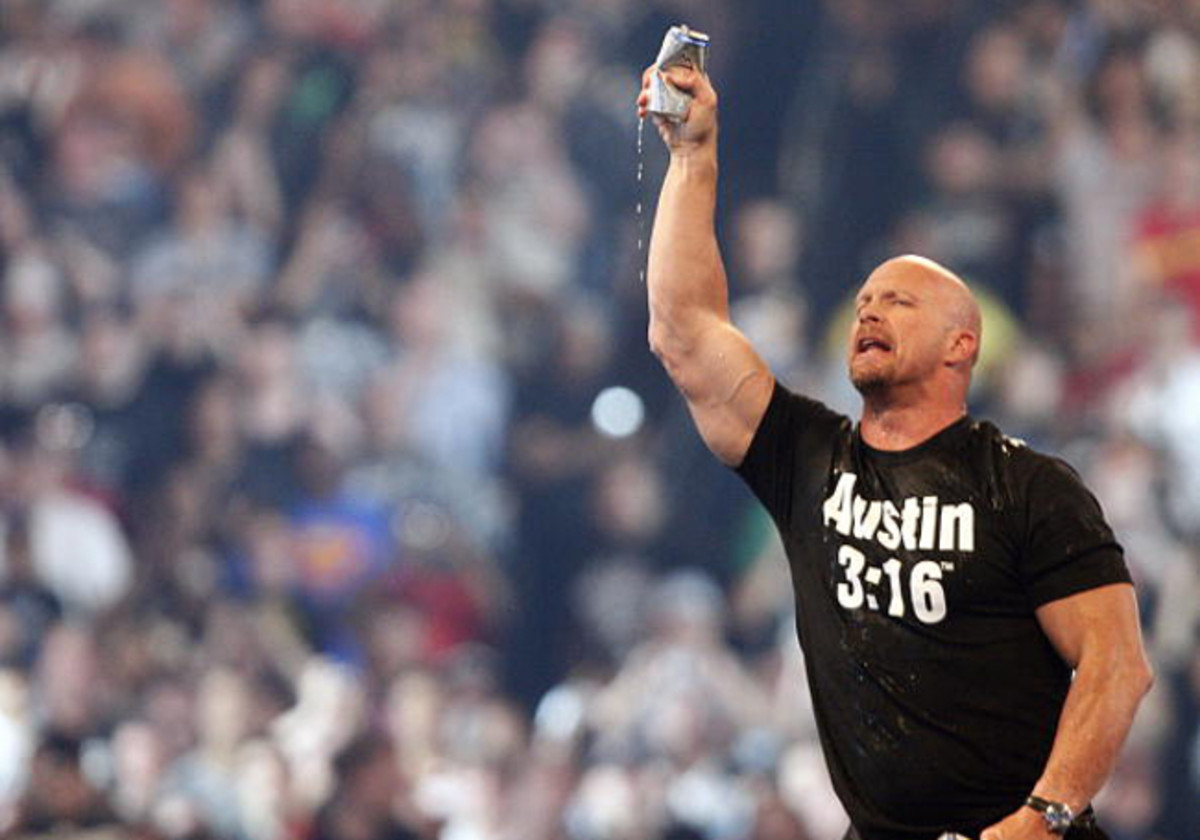 News to start out your week! Commentary on WrestleMania To Get Stone Cold? Alexa Bliss Returns To The Ring, Gronk To WWE? and more!


Is WrestleMania Getting Stone Cold?
WrestleMania is often the time many legends of wrestling's past return to WWE for the weekend festivities. According to PWInsider, WWE is looking at having arguably their biggest star in history involved with WrestleMania, Stone Cold Steve Austin. Austin has not been on WWE TV since the RAW 25th Anniversary show in January 2018.
Jason's Take
To me, and many others, the card and storylines leading up to the pay per view have seemed the weakest they have been overall in years. Bringing in a few big names may help spark more interest.
Alexa Bliss Returns To Ring At Live Event
This past week, I discussed Alexa Bliss and her absence from the ring. It had been rumored that Bliss had been injured, however that no longer seems to be the case as Bliss returned to in ring action Friday night for WWE's Trenton, NJ live event.
@NikkiCrossWWE wanted to play with the goddess @AlexaBliss_WWE ? well she was served last night 🤚🏼👩🏼 #WWELive #LetsPlayNikki pic.twitter.com/NxLLi5zGtU

— Loan Lubrano WWE (@LoanSbaraglione) March 23, 2019
Jason's Take
So there it is, don't believe everything you read on the internet. Looks like Alexa Bliss wasn't injured after all. or the injury was minor.
Rob Gronkowski Retires From NFL
I know what you are thinking, why are you posting NFL news in a wrestling news article? Bare with me. New England Patriots tight end Rob Gronkowski retired today. The timing of this is interesting, as WrestleMania is two Sunday's away. Also, let me point out to you what HHH had said to Sports Illustrated last month:
"Gronk has mentioned WWE before, that he loves it and said had so much fun doing it. I don't know if it's something he'd be seriously interested in, but that's how the conversation started with Ronda Rousey, too. Certainly, the door is open for him at WWE."
Jason's Take
I am purely speculating here. But, when you break it down, Gronk to the WWE makes perfect sense.
Huge Match For SmackDown This Week
After all the backlash the WWE has received regarding Kurt Angle's retirement match opponent, it looks like they are doing something right with Angle for a change. It was announced today that Kurt Angle will be taking on AJ Styles on this weeks episode of SmackDown Live. This is being announced as Kurt Angle's final match on SmackDown Live.
.@RealKurtAngle will have his final match on #SDLive against @AJStylesOrg this Tuesday!https://t.co/qDKzmL5Ygo

— WWE (@WWE) March 24, 2019
Jason's Take
Now why couldn't something like this be Angle's retirement match at WrestleMania? I know Styles isn't as big of name as John Cena, but the match would be a hell of a lot better with him in it than Baron Corbin.