Outside Interference: ROH Woman Of Honor Stella Grey
The banter is back as Greg DeMarco and Patrick O'Dowd return to the airwaves with their all new show, Outside Interference!!
This week, Patrick and Greg take a detour on the Road To WrestleMania to visit with ROH Woman of Honor Stella Grey!
Plus:
Greg pitches a booking idea for Roman Reigns that Patrick is sure to hate!
The major issue with Sheamus & Cesaro's open challenge
An all new view of the WrestleMania main event
Don't miss a minute as Greg & Patrick continue their mission: helping you enjoy wrestling more!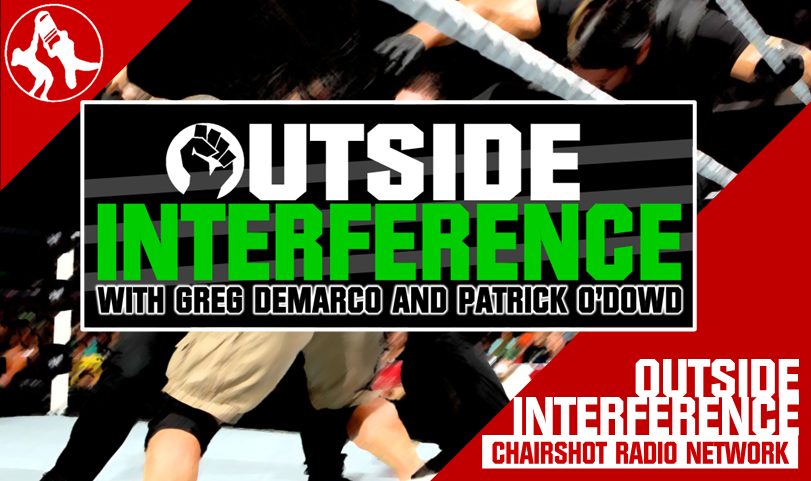 About Outside Interference:
Originally built as an extension of their near daily banter (and called The Greg DeMarco Show), Patrick O'Dowd and Greg DeMarco have grown into some of the most respected wrestling analysts on the 'net. Add in an amazing slew of guests who bring in years of experience in and out of the ring and your ears might not be able to handle this!
Outside Interference is presented live every Tuesday night and available anytime, on demand, at TheChairshot.com. The Chairshot Dot Com: Always Use Your Head.