Shane McMahon To Make WrestleMania Announcement Tonight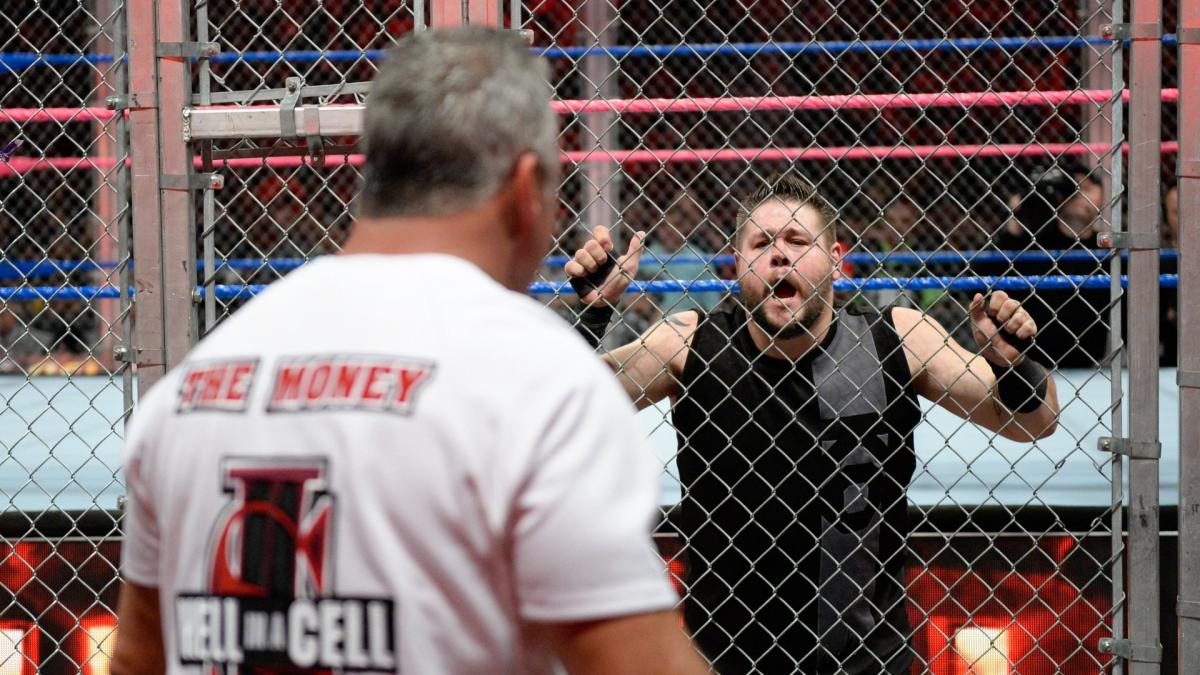 The Wrestling Observer is reporting:
My Thoughts:
I'm pretty sure the announcement tonight will be Shane vs. Owens and Zayn in some way. I believe we will see Shane and Ziggler team and take on Owens and Zayn. This allows Ziggler a big WrestleMania match, which he may have asked for in his new deal. Also as a caveat, I'm also predicting Daniel Bryan to be the special guest referee. This could allow Bryan to make his first physical moment at WrestleMania, making Smackdown two nights later must watch.
Please continue to follow us and share our articles. Checkout the podcasts and more. You can see all the latest content @theCHAIRSHOTcom. Follow @Awesomephinatic for news updates and fantastic opinion. Remember when it comes to rumors…. Always Use Your Head!
---
Always Use Your Head and visit the official Pro Wrestling Tees store for The Chairshot All t-shirt proceeds help support the advancement of your favorite hard-hitting wrestling website, The Chairshot!

---
Stage Dive Wrestling: Progress Super Strong Style 16 Day 1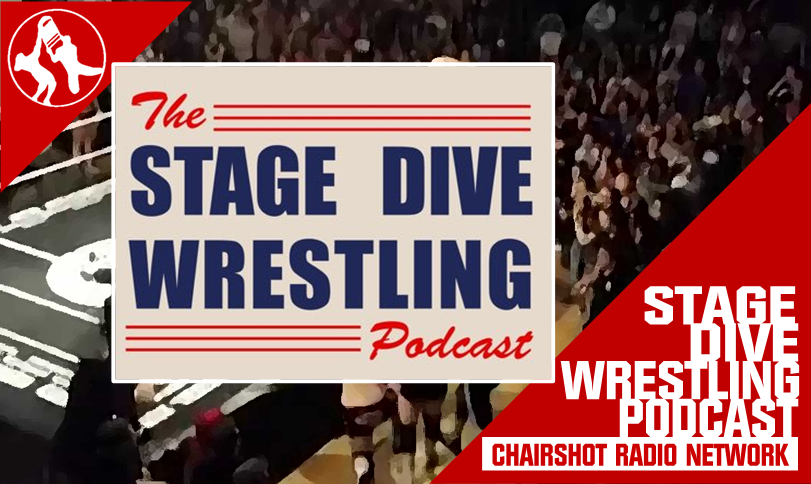 Monty Cliff covers Day 1 of the 2018 Progress Wrestling Super Strong Style 16 tournament bringing you summary, coverage, and analysis of all the action from the huge Progress show (2:00). This podcast also previews Days 2 and 3 of the SSS 16 tournament (17:38) and prepares listeners for this weekend's Evolve 104 and 105 events (19:55). Great action from your favorite wrestlers: Pete Dunne, Tyler Bate, Kassius Ohno, Doug Williams, Keith Lee, Chris Brookes, Mark Andrews, Jordan Devlin, and MORE!
Follow @ StageDWrestling on Twitter
Send emails to stagedivewrestling@gmail.com
Like, subscribe, comment, email, the whole shebang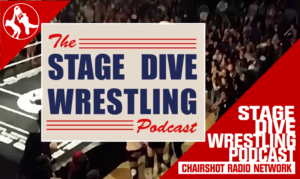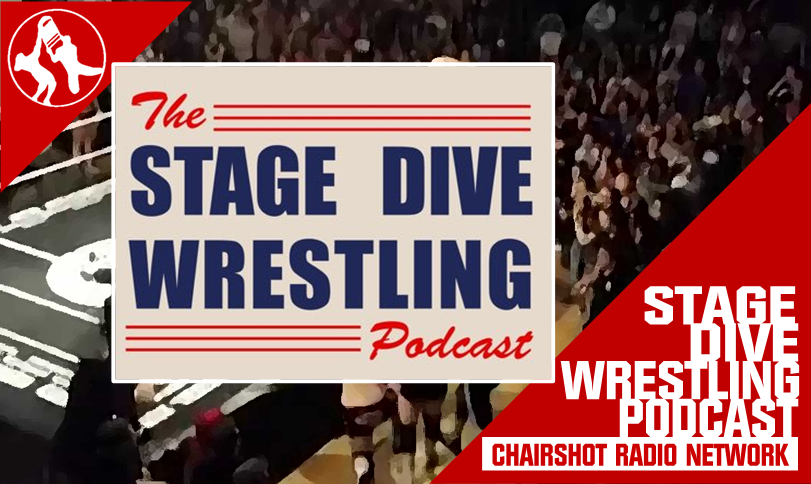 Skull smashing opinion, analysis, news and reviews for pro wrestling, sports and more go to…
THECHAIRSHOT.com #UseYourHead #ChairshotRadioNetwork @ChairshotRadio @theCHAIRSHOTcom
---
Always Use Your Head and visit the official Pro Wrestling Tees store for The Chairshot All t-shirt proceeds help support the advancement of your favorite hard-hitting wrestling website, The Chairshot!

---
Stardom Rebirth Day 1 Results & Review (4/14/2018)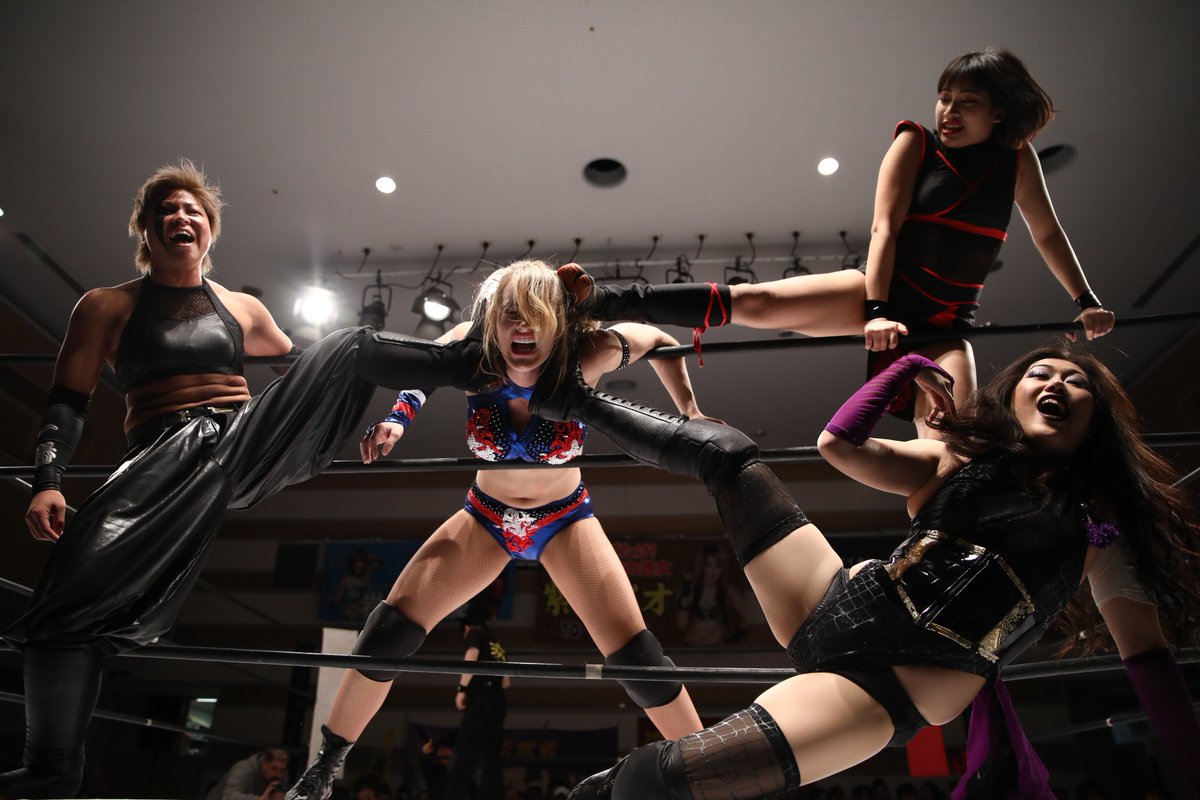 After Stardom having a successful tour with tons of great matches and memorable moments, we kick off the next tour titled 'Rebirth'.
Since we found out that there will be a match between Io Shirai, Kagetsu, and Mayu Iwatani to determine draft picks for their respected factions which is coming up on the show after this. For this show we will see some new faces and a title match as our main event. So let's not waste any time here and let's…dive right in.
Three Way Match
Hanan vs. Leo Onozaki vs. Nao Yamaguchi
Review: Our first match is a three way between the Future of Stardom division as all three of these women look to possibly get a win here to gain some momentum. The match is about only three minutes as it was pretty standard for them with some sloppy spots since they do need some work still. Hanan got the win when she rolled up Nao Yamaguchi.
Recommended: The match is just okay.
Singles Match
Candy Floss vs. Shiki Shibusawa
Review: This will be Candy Floss' debut in Stardom as she is known to be a Freelancer from the UK wrestling scene as she looks to take on Shiki to impress Stardom, and I wish her luck. The match starts with a hug from Candy and when she goes for another one, it leads to a weak School Boy and then Candy Floss is just messing with her with the mind game like hugs and taunting her on the floor. I don't fully understand Candy's gimmick just yet, but I do however think she's fairly decent in the ring and think she could do some good there if she's gonna be around for a while after the Cinderella Tournament coming up soon. Shiki is slowly improving as well and could be one of the top in the Future division if she keeps it up. Five minutes later, Candy Floss would win her Stardom debut with a Triangle Choke to make Shiki tap out.
Recommended: The match was fun for what it was and Candy isn't too bad.
Six Man Tag Team Match
Bea Priestley, Chardonnay & Martina vs. Hana Kimura, Kagetsu & Natsu Sumire
Review: Aside from Hana Kimura, Kagetsu and Natsu both suffered a loss from the Exploding Death Match, so they're obviously not in the right mindset right now and they would need to get back into the game if they want Oedo Tai to come back strong. We first have Chardonnay making her return to Stardom as she looks to stick around a bit longer to make a name for herself in Japan as she teams up with both Bea and Martina, who is also making her Stardom debut from Ireland and has been wrestling for about five years now, so let's see what she can bring to the promotion. This is my first time seeing both Chardonnay and Martina and so far I gotta say that they both actually did pretty impressive here in this tag team match. Chardonnay has the look and ability, but I don't know if she'll stick around more since she is in the Cinderella Tournament as well, but I don't know her status after that and I hope she sticks around more this time around. Martina did fine for her first time in the promotion and even pulled a Kagetsu by spitting beer in her face, but Kagetsu would get revenge on her later on in the match, don't take her shit. The match was pretty solid for what it was and Bea did a little bit better this time around and she can keep going from here. Bea would hit the Curb Stomp on Sumire to get the win and this stomp wasn't too good this time.
Session Moth Martina debuts in Stardom, teaming with Bea Priestley & Chardonnay to take on Oedo Tai! On https://t.co/q8dHnF58vW now! pic.twitter.com/4DQKY2to7u

— We Are Stardom (@we_are_stardom) April 24, 2018
Recommended: Fun match, should be worth a view for Oedo Tai and Chardonnay.
Six Man Tag Team Match
Kaori Yoneyama, Konami & Ruaka vs. Natsumi, Jungle Kyona & Natsuko Tora
Review: A little odd that Kaori isn't part of Team Jungle since that's where she normally is, but I guess it's so the rookies get a spot in the tag match to make it fair since each team has two vets and a rookie. Jungle Kyona is looking to prove her worth again after suffering a loss from Viper in a great match for the SWA Championship. The match was standard with Kyona, Natsuko, and Konami doing most of the work in this match while Ruaka and Natsui are using this as a learning experience while doing some decent work. Jungle would get the win over Ruaka with hitting her Jungle Splash off the top rope.
Recommended: Decent match, watch it if you wish to.
Six Man Tag Team Match
Mayu Iwatani, Saki Kashima & Starlight Kid vs. AZM, HZK & Momo Watanabe
Review: We have another Stardom Army vs. Queen's Quest six man tag match here as Queen's Quest are confident going into this bout since they don't see Starlight Kid and Saki as a threat while they think Mayu is vulnerable due to losing her chance at regaining the World of Stardom Championship over Toni Storm, which was a great match by the way and worth a watch if you haven't seen it. AZM and Starlight Kid start the match off and they start to get intense right away with their sequences back and forth to make you wanna see them eventually have another rematch for that Future of Stardom Championship, AZM would eventually get the upper hand and tag Momo in for Queen's Quest to start going back and forth on Starlight to generate heat in the match. Starlight has shown that she can work with some of the best and this is why she's the champion right now, but same with AZM who is a future champ. Saki is starting to find more of her groove after returning from her injury and if she keeps this up, then she'll definitely have a bright future ahead of her this time. HZK and Mayu are obviously the better performers out of the six as they control the match when in the ring to help out the others, and it was a really fun match. Starlight and AZM would also end the match as AZM got pinned by Starlight with her Rounding Frog Splash after Mayu hitting AZM with a Superkick, followed by Saki hitting the Killswitch.
Recommended: Definitely a fun match to watch.
Wonder Of Stardom Title Match
Io Shirai (c) vs. Mary Apache
Review: This was a nice surprise to see as Mary Apache would be apart of this tour too it seems and she starts it off with fighting one of her students, Io Shirai and it seems to be for the Wonder of Stardom Championship, definitely didn't expect that, but I ain't complaining about it. Much like the World of Stardom Championship, Io is looking to break the record for number of title defenses with this title as she already defended it seven times as she looks to make it number eight while the current record is held by Satana Garrett who has defended it nine times, can she do it? We will find out. Mary might look like a big woman, but she can move for her age and it shows that she still hasn't missed a step for the long career she's had in Mexico. The two just work well, they knew when to do certain things, rest spots, the whole thing. It looked like Mary hurt her arm when Io went for the Asai Moonsault to the outside and looked like she caught her wrong, but she would still keep going to tough it out and even get an advantage over Io a few times. Mary would call for the Michinoku Driver on Io, but she would reverse it into a Spinning Heel Kick and then an Axe Kick, you can hear the sound of it and it looked painful. Io would kick out of that to still be in the mix before getting hit with the Michinoku Driver this time, but still finds a way to kick out of that one. Mary would attempt to put her away when Io ran into a Torture Rack, but when she spun her around, Io would counter for a Sunset Flip and pin her for the victory. After the match, the two would hug it out in a sign of respect as Io now needs to defend it two more times to break the record as Kagetsu is next in line it seems.
Now on https://t.co/q8dHnFmJUw! Io Shirai defends the Wonder of Stardom title vs Mary Apache! Only on Stardom World! pic.twitter.com/QMKDpAUact

— We Are Stardom (@we_are_stardom) April 25, 2018
Recommended: Very good match, worth a watch.
Overall: The show itself was average, but nothing terrible either as the second half was better compared to the bottom half and our next show will be the draft to see which wrestlers go to which faction and it should be a good one.
Favorite Match: Io Shirai vs. Mary Apache
Least Favorite Match: Hanan vs. Leo Onozaki vs. Nao Yamaguchi
Score: 6.5/10
See you all at the next Stardom show which is the draft.
---
Always Use Your Head and visit the official Pro Wrestling Tees store for The Chairshot All t-shirt proceeds help support the advancement of your favorite hard-hitting wrestling website, The Chairshot!

---
Top 5: WWE Backlash Matches Every Fan Must See (1-pager)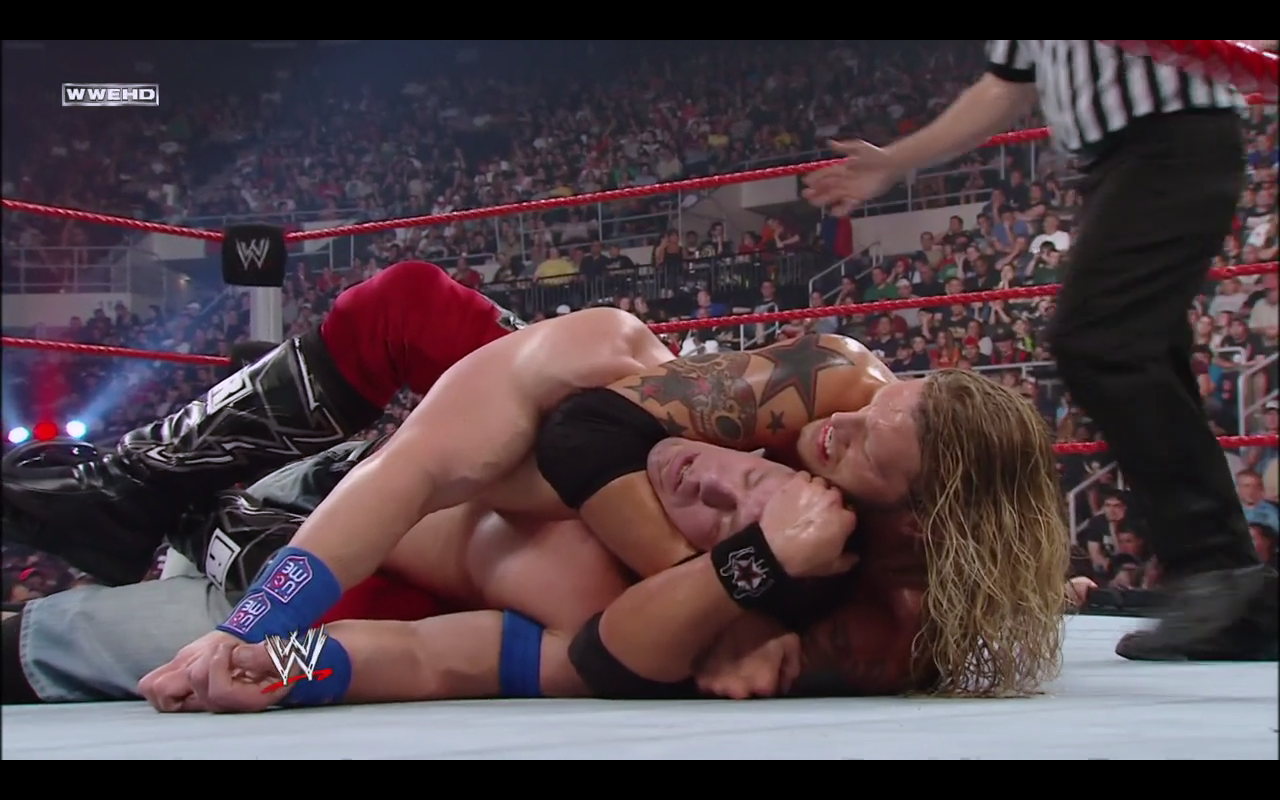 Much like the chronology of any long-standing wrestling event, Backlash is an integral part of the long-standing history of the WWE. The show itself spawned in the Spring of 1999 under the 'In Your House' banner which WWE had produced to give out countless classic shows that live in the hearts of any fan who had watched the product during that period and for many marked the end of an era, being the last official event under the banner itself.
WWE has long been known for its 'Big 4'; Royal Rumble, WrestleMania, SummerSlam & Survivor Series, which for the majority of us are the marquee events under the wrestling calendar, at least for those following the mainstream, American industry. As a result, we've often forgotten the impact lesser-known events have had on the business, this would be the case of Backlash. Generally, these shows are incredibly relevant, bouncing off the annual WrestleMania event and occasionally, like this year, the WWE 'Superstar Shake-Up' and can provide some intriguing previews of the product over the next 12 months or so.
With the event approaching in under 24 hours, I feel there is no better time for WWE fans to check out these 5 classics that have occurred over the last 2 decades at the post-WrestleMania event in preparation for what will hopefully be an incredible show.
5. John Cena vs Randy Orton vs Shawn Michaels vs Edge – Backlash 2007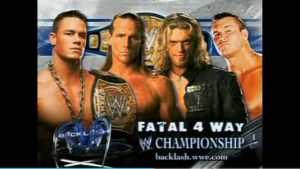 There is no better example of the WWE's 2007 product than this match. Cena, Michaels, Edge & Orton ruled much of the landscape throughout the year of 2007, being the centre piece of most major storylines, angles & the years best matches without question.
Both Cena & Michaels were hot off the heels of not just an extremely underrated Wrestlemania 23 encounter (which everyone should also check out), but a near 60-minute war in London, England which to this day remains one of the best free-TV matches to have ever been produced across any wrestling company you can think of. Edge & Orton meanwhile were on the verge of implosion as their Rated-RKO tandem was reaching its end, all of these elements combined lead to a classic.
The match itself played off every character's strengths & weaknesses to a key, utilizing the tensions between the friends turned bitter enemies and crafting a contest filled with gripping near-falls and some of the tensest moments you could imagine. Few saw the current champion Cena actually losing the title on this day, but predictability doesn't detract from a fantastic main event with one of the most sudden and out-of-nowhere endings I can remember seeing which I will avoid spoiling to maintain that excitement for those who are yet to see this incredible display of storytelling.
4. Triple H vs The Rock – Backlash 2000

In this writer's humble opinion, wrestling is at its peak when its at its highest levels of insanity. While your standard, bell-to-bell matches have given us countless classics, sometimes a good old-fashioned fight is what every fan wants, which is what may have made the Attitude Era as special as it was. Elements such as these are the reason the likes of Triple & The Rock had the level of chemistry that was on display every time they stepped foot in a ring together.
Backlash 2000 is widely regarded as one of the best PPV's of all time, much of this is attribute to the quality of the shows main event, a match many felt should have headlined Wrestlemania 2000 just weeks prior. Main events at this time always featured overbooking and some bizarre antics, sometimes these interferences affect the flow of a match, but it worked to perfection with this excellent main event.
A combination of ringside chaos, interference from the McMahons & the incredible return of 'Stone Cold' Steve Austin sent the crowd into overdrive, almost shattering the roof of the arena with the amount of cheers this booking process received. If there is also no better time, the announcers team should receive credit for the incredible job they did on selling the amount of chaos that ensued, truly something I admire considering the absolute state this match left the arena in. If you're a fan of the bizarreness in professional wrestling, look no further.
3. The Two-Man Power Trip (Triple H & Steve Austin) vs Undertaker & Kane – Backlash 2001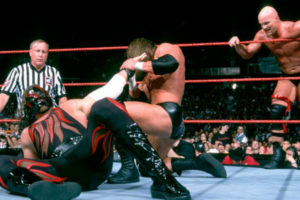 Arguably the most stacked tag team contest that the WWE has ever put on paper, at least in terms of the gold that was at stake for these two teams. 2001 was the turning point of the wrestling business, while many have mixed feelings regarding the likes of Steve Austin's infamous heel turn, it wasn't without its positives.
Placing 4 men with the star-power and talent of the ones in this match is almost impossible not to enjoy and this main event certainly never left fans wanting more than the brilliance we got. Not only did they have the task of following up Wrestlemania X-Seven, one of the best professional wrestling shows of all time, but the task of following up one of the biggest angles the company had ever done while 4 separate titles were all up for grabs.
The match ran a near towards the near 30-minute mark, combining the use of some great wrestling technique with a fair use of foreign objects before the matches inevitable ending. Not only does this mark one of the longest matches in the shows chronology, but a firm reminder to the fans that re-watch this of just how lucky we were to be graced by a main event of this magnitude.
2. John Cena vs Edge – Backlash 2009

The long-storied rivalry between Edge & John Cena is something that will live on regardless of our time period. Over a decade removed from the inception of this classic feud and we still use it as a comparison to how a modern wrestling rivalry should be panned out and delivered to audiences, something only a select few individuals have managed to accomplish.
Going through their rivalry the two-waged war in the likes of a Steel Cage, TLC & Triple Threat Matches, with more than one altercation being held around the Elimination Chamber. For myself personally, none of their prior contests rivalled their Last Man Standing match at 2009's Backlash event. It served as the final frontier for a near 4-Year rivalry, building up all previous aggression between the two fierce competitors and bottling it into one brutal, gruelling main event.
In another near 30-minute classic, both Cena & Edge threw everything they had at one another, from signature moves to steel steps, with neither man backing down for the dreaded 10-count. It was the matches ending however that solidifies it as one of my favourite matches in the Backlash chronology. I don't feel like giving it away via a simple sentence is the smartest way of emphasizing its impact on the match and its brutality on this already classic rivalry, either way this is another must see especially for those growing up in the modern-era.
1. Randy Orton vs Cactus Jack – Backlash 2004

This match is certainly not for the faint of heart and is certainly one the WWE's current target demographic wouldn't be very used to in terms of overall style.
The story behind this one was the traditional passing of the torch from old-time legend to one of the company's more modern talents, in this case that of 'The Viper' Randy Orton, who at that point had branded himself 'The Legend Killer'. Following months of constant beatdowns & defeats at the hands of the young up & comer, the former Mick Foley decided there was no other solution than to bring out his violent alter ego, Cactus Jack and for him to finally gain retribution in his signature match, a Hardcore Rules match.
Violence in professional wrestling is still a subject debated to this very day, matches like this however emphasize its importance from a storytelling perspective. The levels of blood & brutality that ensued in this match may be too much for some but was key in shaping a younger star such as Randy Orton from the arrogant rookie he had been portraying, to the true warrior he came out of this match looking like after 30 minutes of utter carnage.
Using barbwire, steel chairs & even the support structure of the event stage, both Randy Orton & Cactus Jack created the closest thing to a perfect match anyone could imagine. More than just a violent spot-fest, this was a match of passion, resilience & desperation and to most people is the contest that shaped Randy Orton into the man that steps foot onto our television that we see on a weekly basis. This isn't just the finest match in the history of the Backlash event as a whole, but one of the finest in WWE history, period.
---
Always Use Your Head and visit the official Pro Wrestling Tees store for The Chairshot All t-shirt proceeds help support the advancement of your favorite hard-hitting wrestling website, The Chairshot!

---