Top 5: Matches Of The Week (Ending 3/4/2018)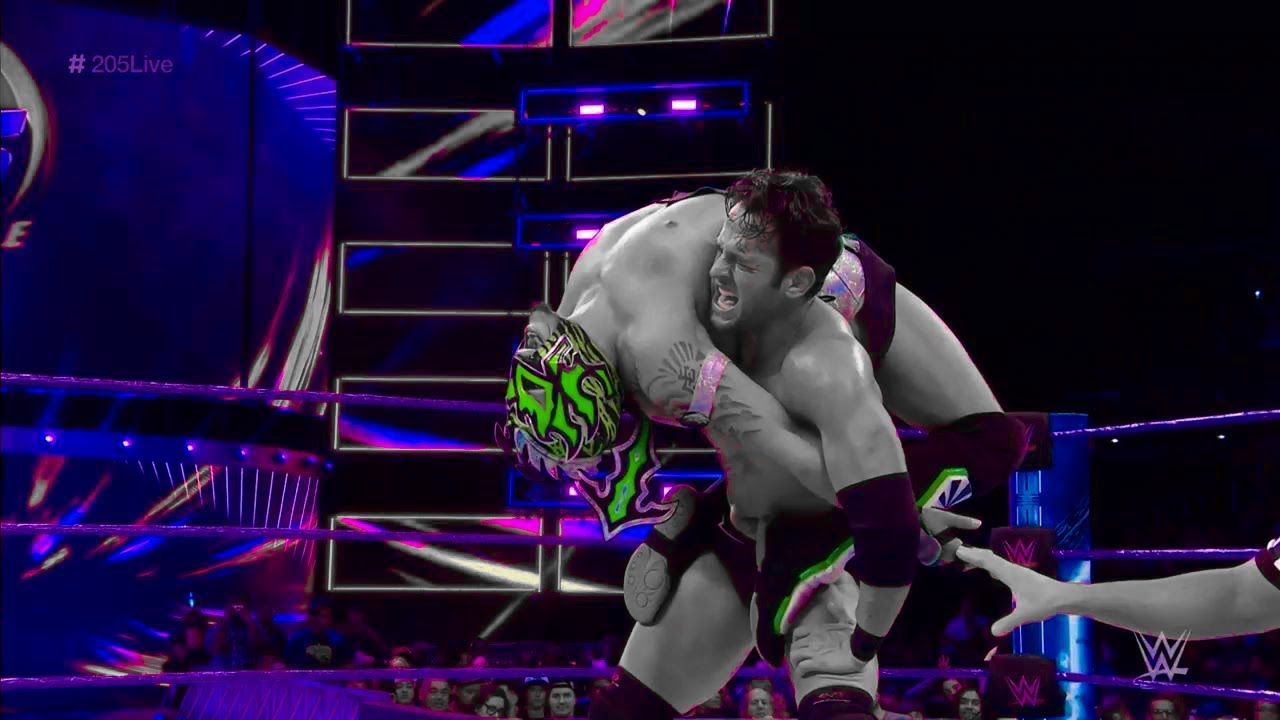 Well last week was dominated by two big events, NJPW/ROH Honor Rising and Elimination Chamber. This week's matches have a little more versatility among match types, but are still dominated by two companies, WWE and Dragon Gate.
Before going into this week, we need to address the winner from last week. In what was a very close and spread out vote, The Women's Elimination Chamber, managed to not only make history for WWE, but also be the last entry into the February pool.
February Pool:
Raw: Sasha Banks vs Asuka
NJPW: Kazuchika Okada vs SANADA
205 Live: Drew Gulak vs Tony Nese
WWE: Women's Elimination Chamber
Now let's see what this week offers for March:
5. NXT: Shayna Baszler vs Kairi Sane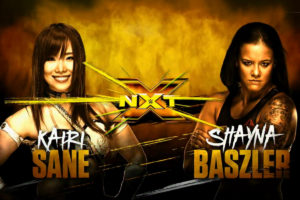 A rematch of the Mae Young Classic Finals, that was set up nicely with Shayna's reign of terror.
The first thing to take from this, is Kairi is a wonderful face in peril. She's so smiley and adorable, that the way she emotes during a match really makes it easy to tell when she's serious, in trouble or hurt. So with Shayna being the big bad heel who doesn't give you much more than "I like to hurt people", it was all down to Sane to sell the match.
It was constructed nicely with both women getting in timely moves and having chances to win, all throughout the match. However, Kairi did seem a little more desperate, and in the end that cost her. As she fell victim to the Kirifuda Driver. Decent match all around, nothing super special, but it did really get across the dynamic for the two wrestlers in the match.
Shayna did make her intentions obvious by calling out Ember again. So we could be headed for the rubber match at Takeover.
Rating: ** 3/4 (Silver I)
4. Dragon Gate Champion Gate: Dragon Kid & Kagetora vs Luchador Bandido & Zachary Wentz

After an injury sidelined Dragon Kid for a few months, he's been back for a few weeks, and still as crisp as ever.
This was the official opening match to the March 3rd show, and it kicked things off to a fever pitch. A lot of respect shown between Bandido and Dragon, whereas Kagetora and Wentz went after each other full boar.
The match showcased a lot of high flying, tag maneuvers and each member trying to one up the other. It ended with Kid landing a Crucifix pin (he calls Bible) on Bandido. Good match, got things going, but also was one of the better matches on the entire card. So, for the show in general it might've been better suited for the next day.
Rating: *** (Gold V)
3. 205 Live: Roderick Strong vs Kalisto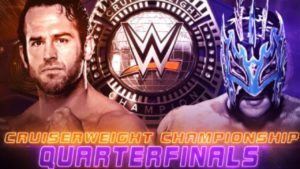 I think this is Kalisto's debut on the Top 5, and may be his best match in his WWE career.
Their styles were very complimentary, cause where Kalisto does the erratic "Lucha Thing", he tends to get sloppy. So Strong, bringing the grounded approach, allowed for space between moves and more spots to adjust what could've been a botch in other matches.
Both guys put on a great show here, even got the crowd to chant 2-0-5. I didn't rate this higher mainly for the fact that the match lacked a sense of urgency and there's a whole exchange in the corner that started with seating Kalisto on the top rope, and I didn't get that at all. Everything from that spot looked awkward and too cooperative, and when the announcers don't know what kind of mid air rolling close your eyes and pray move you pulled off, that's not really positive.
So even though Strong helped to cover a lot of Kalisto's weaknesses, it's still Kalisto, and he managed to sneak in some stuff that just leaves you scratching your head. Thankfully, Strong picked up the win with End of Heartache, and moves on to face Cedric Alexander in the Semi-Finals.
Rating: *** 1/4 (Gold IV)
Honorable Mentions:
NXT: Velveteen Dream vs Tyler Bate
Rating: ** 1/2 (Silver II)
WBW: Tag Team Championship Match: The Boglin Kings (c) vs The PM Experience
Rating: ** 1/2 (Silver II) – You can listen to our interview with one half of the still reigning champion Boglin Kings, Mathias Thrasher, March 16th on Chairshot Raido
2. Smackdown Live: John Cena vs AJ Styles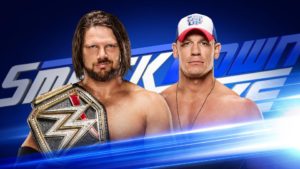 Cena came over to Smackdown looking for an opportunity, and he was granted this match with AJ Styles. If he wins, he gets added to the main event of Fastlane, if he loses, it's back to the corner for him.
The match started off slow, but built nicely upon Cena's frustration. His face showed more stress and pain than usual, his moves were deliberate and it was obvious he was trying to prove something. Styles on the other hand, didn't put on a bad match at all, but didn't bring the same fire as Cena. I'm almost curious if his character is supposed to be frustrated with management to the point of not being able to leave it all in the ring.
Well, Cena wins the match, and it was a perfectly fine match. A few clunky spots here and there but was a more than acceptable TV main event.
Rating: *** 1/4 (Gold IV)
1. Dragon Gate Champion Gate: Open the Dream Gate Championship Match: Masaaki Mochizuk (c) vs Ben-K


Now this is an interesting match, since I'm not a huge fan of Mochizuki but Ben-K has a lot of potential. Mochizuki's last match and this one, are the best of his 4 title defenses. He shows so many aspects of his game, and makes his opponents look fantastic in the process.
Early on Mochizuki had a distinct advantage and was landing round kicks like they were going out of style, but a big spear from Ben-K knocked Mochizuki out of the ring. From that point forward the match was on like Donkey Kong. Ben-K showcased his power with multiple gutwrentch suplexes, power bombs and spears, while Mochizuki kept trying to create some space with stiff kicks and submission attempts.
Mochizuki went to the triangle armbar about four times in this match, and 3 times Ben-K was able to stand and powerbomb his way out of it. However, that fourth time, he stood, and then promptly collapsed. So winner by choking the life out of the guy and STILL Open the Dream Gate Champion, Masaaki Mochizuki.
Rating: **** 1/4 (Platinum IV)
Now this is another one of those weeks where I'm gonna follow suit with my rankings on which one I pick, however, I doubt it will win the week. In the next few days it should be posted up to Rutube.ru – check it out if you have time.
And for February, come on, did you see the Okada vs SANADA match? That was a fantastic display for both men, and it would be a crime and a shame if it doesn't win the month.
Until next week everyone – keep on using your head!
NXT Minus 6: NXT UK TakeOver Blackpool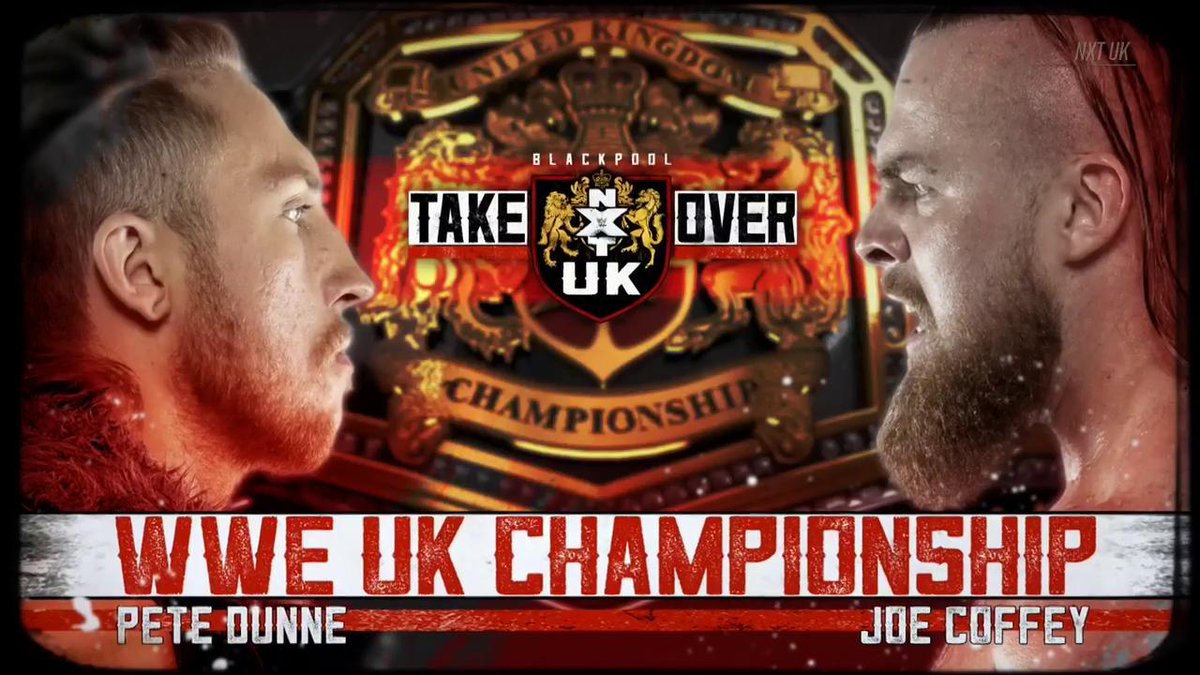 NXT UK carries on the proud tradition of delivering a blazing hot Takeover.
6. Another Takeover opens with a match that could have been the main event. In hindsight it should have been. Mustache Mountain delivers a MOTY contender & Tyler Bate steals the show. That little dude is all kinds of special. What's more impressive is how, in the course of the match, James Drake goes from "Why are you here?" to "Yes, you belong." If you only watch one match from Takeover: Blackpool, it should be this one.  
5. Finn Balor versus Jordan Devlin was good. Given time and a proper build, these two could deliver something great. Because of their relationship, I kept flashing back to Jericho/Michaels at Wrestlemania 19. Balor seems a natural for NXT UK. He delivers name recognition, credibility and can instantly challenge Dunne for the title.
4. If you're a fan of a good old fashioned slugfest, check out Eddie Dennis versus Bomber Dave Mastiff. Dennis is the most unassuming powerhouse I've ever seen. He's built like a flagpole, so I have no idea where he got the strength to do what he did. Bomber Dave is England's Bam Bam Bigelow, more agile than a man his size should be. Put them together and boom, ka-pow, smash, crush, good fun mayhem.
3. THIS is the performance I've been waiting to see from Toni Storm. Her previous matches didn't dazzle me. Her match with Io Shirai didn't impress me. Her Takeover debut was the first time I saw how good she can be. BTW, did she win the Mae Young Classic? The announcers never seem to mention it…500 times a match.
2. It makes me sad to type this, but Pete Dunne finally had a disappointing match. The action was clunky & chunky, like neither Pete nor Joe Coffey knew what to do next. Coffee's two spills (HA) from the top rope looked horrible. Any American crowd would still be chanting "you f#$%ed up." The match clocked in at around 33 minutes but felt twice that long. On the bright side, WALTER's jacket might be the coolest ring gear since Flair's robes.
Overall, this was a rock solid show and a fantastic way to showcase NXT UK. As good as the in-ring action was, what really put it over the top was the audience. Those blokes know how to have a good time. Their energy took things to another level and made the night feel special. Well done, Blackpool, and well deserved.   
That's right…I said it.
The Streak Part 3: Ascending the Mountain – 1996-97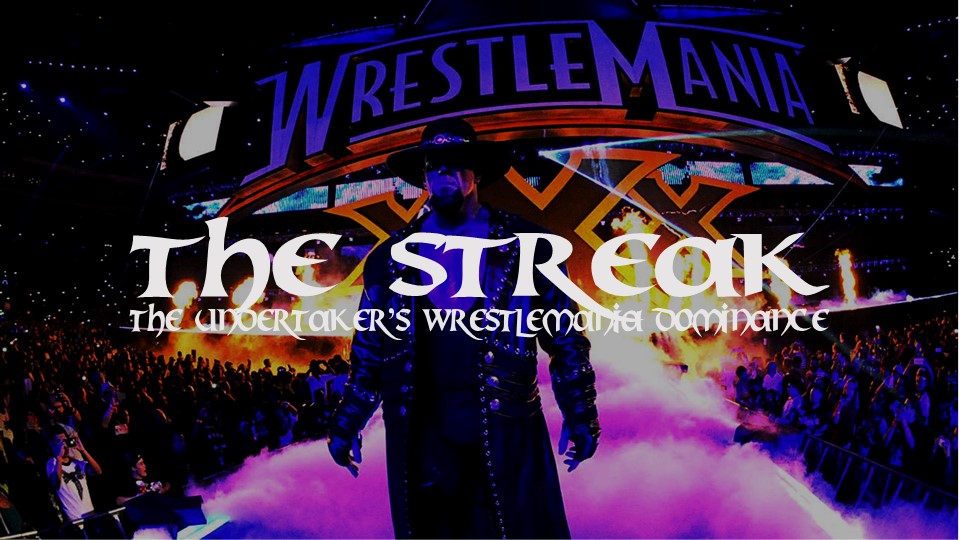 Tiffany MC takes a look at the most legendary ride in wrestling history, The Streak! The Undertaker dominated WrestleMania for three decades, and he may not be done.
The years 1996-97 were pivotal ones in many ways for the Undertaker. WWF was moving slowly into what would be called the Attitude Era and the Undertaker was beginning to change with it. His Goth and supernatural gimmick were a perfect fit for the edgier WWF. During these years, Taker would begin to face opponents that would become part of his legend, including Mankind, be betrayed by Paul Bearer, and find himself fighting for the WWF Championship on the Grandest Stage of All.
WrestleMania XII: Big Daddy Cool Meets His Match
This was one of the matches that should've been the launch of a longer feud, but Nash had already given his notice to go to WCW, so it wasn't to be. It started when Diesel, enraged at being eliminated from the Royal Rumble by friend Shawn Michaels, confronted Taker before Taker's WWF Championship Match against Bret Hart. Not satisfied with just running his mouth, Diesel cost Taker the match by attacking him and getting Hart disqualified.
Undertaker would get Diesel back by cost him a cage match against Hart at In Your House 6, then launching into his twisted mind games, which included a scarily lifelike Diesel double in a casket. Diesel, never one to let mind games get to him, didn't show much fear, and even overturned the casket and attacked Taker again.
Diesel comes out first to a mixed to negative reactions but, typically, doesn't seem that bothered by them. It's amazing to think that Diesel was one of the most over faces at the last WrestleMania and is now so hated.
The lights go out and the Deadman Cometh. Taker and Bearer come out, as cheery as ever, and the crowd goes nuts. Diesel still doesn't seem horribly bothered by the spectacle and this fight's on.
If you're looking for a technical masterpiece, you're in the wrong place. This match was a fistfight from start to finish and these two went all over the ringside area with it. To Jack Doan's credit, he gave Taker and Diesel a lot of leeway. Taker pulled out a crossbody on Diesel, which was actually really cool.
Kevin Nash isn't included in a list of great in-ring performers, but he and Taker really had a great match here. You could almost believe these guys hated each other. It would be easy to say that Taker carried Diesel, but that would be untrue, they carried each other.
It honestly looked like we might get a double countout after Diesel and Taker hit each other with big boots, but both got to their feet. Diesel broke out the classic bearhug to try and get a submission win, but Taker battled back. Taker went for the Missile off the Top, but Diesel got up. Diesel hit the Jackknife Powerbomb  and the crowd went nuts, but Diesel didn't go for the cover, which is a huge mistake. However, even when Taker sat up, Diesel showed no fear or concern. It wasn't until Taker fought back after a second Jackknife that Diesel seemed to get just who he was messing with, but Diesel was able to back suplex Taker, but Taker STILL sat up.
In the end it would take a chokeslam and a Tombstone Piledriver to put Diesel away but both men made a big statement about their abilities to the wrestling world.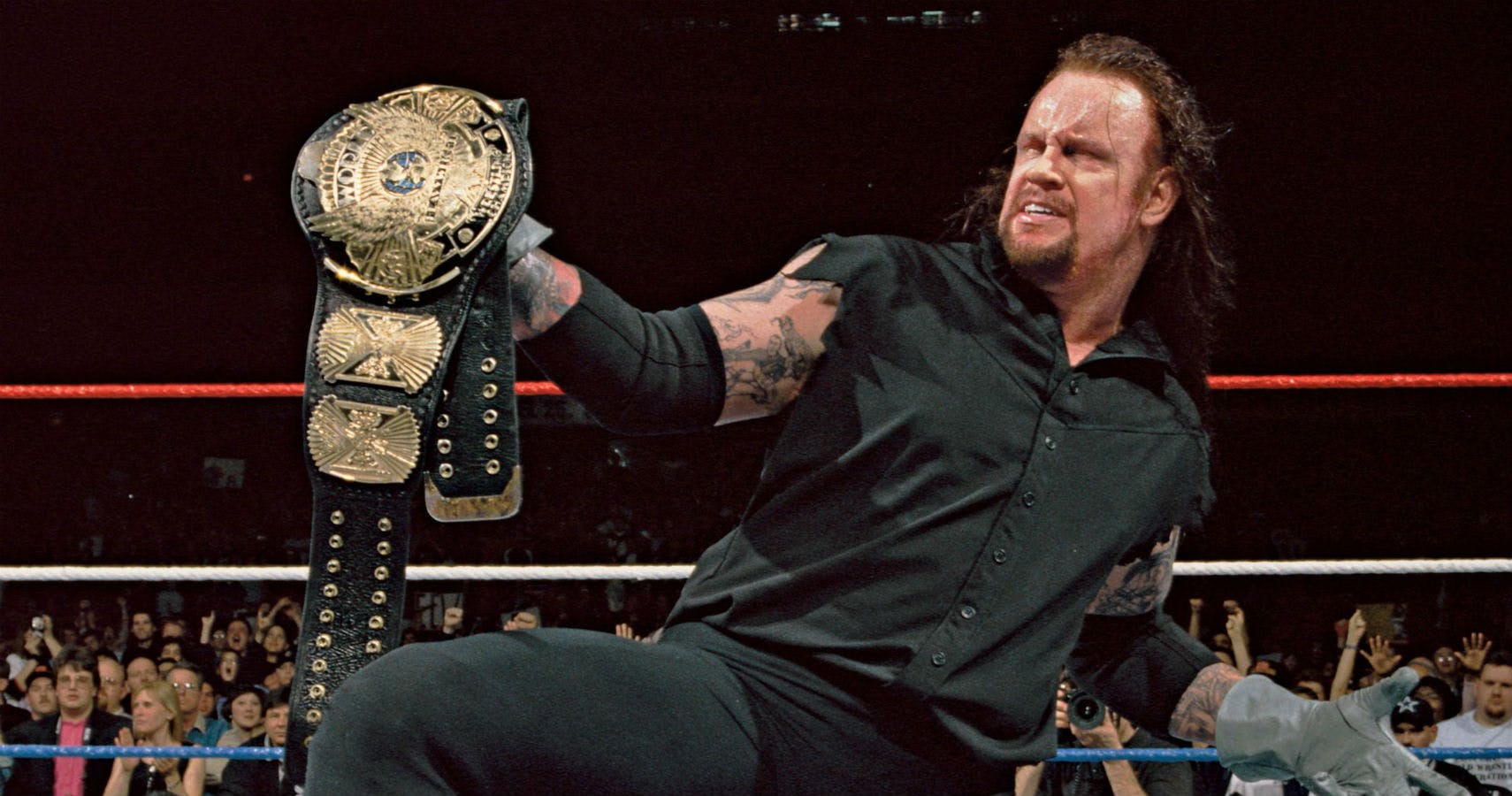 Highlight: Undertaker hitting a crossbody.
Rating: 5/10. This was a really great match for two huge guys who aren't known for being technicians, this could've been Match of the Night for WrestleMania if the Iron Man match hadn't happened. 
WrestleMania 13: The Phenom vs The Master and Ruler of the World
This match was odd because it wasn't an actual feud or rivalry, plus the path to this match was pretty strange. Stone Cold won the 1997 Royal Rumble, however, because Austin had actually been eliminated by Bret Hart, his win was vacated. Michaels, who had recently won the title at Royal Rumble, had to vacate the title due to ongoing knee issues, so the Powers that Be made a Fatal Four Way Match to crown a new Champion to face Sid for Sid's rematch. Hart won the championship, but then lost the title to Sid due to Austin's interference. Since Taker had be the runner up in the Fatal Four Way match, he became the #1 Contender. When Hart got his rematch, Taker actually helped Sid win so he could beat Sid for the title.
Taker comes out first, and without Paul Bearer or the urn, due to Bearer betraying Taker to manage Mankind in the summer of 1996. Sid comes out next to a mixed reaction. He's got a lot of fans, but so does Taker.
We have a big staredown, but are interrupted by Bret Hart, who is still mad that he's not in the main event and gets in the ring. Bret trashes everyone, including Shawn Michaels, who was sitting on commentary, but Michaels ignores him, even pointing out that Bret's just mad that someone else is getting the spotlight instead of him, which was pretty true, if a little ironic to hear from Michaels, who could be accused of the same thing, especially then.
Back to Bret, he berates Taker for helping Sid beat him for the title, saying that Taker had slammed the door on their friendship, proving that Bret never learned the difference between business and personal. After several minutes of this, Sid gets fed up with Hart's complaining and powerbombs him, which gives the officials time to get Hart out of there.
With that out of the way, it's time to get down to business. Taker takes advantage of the Hart distraction to get the jump on Sid and we're underway!
Of the four 'Big Man' matches Taker would have in the 90s, this one isn't my favorite. Like Diesel, Sid wasn't known for his technical prowess, but somehow, that was more glaringly obvious in this match than in the match with Diesel.
After Taker dominated the first few minutes of the match, Sid got the upperhand and went for the bearhug, but Taker got out of it. They brawled out on the floor, but because this match was No DQ, there was nothing for Hebner to do but wait, not that he didn't try to get them to stick to the rules.
Sid dominated much of the match, but Taker kept battling back, but this was definitely a long match for both men and it was starting to show. Sid went to the middle rope one time too many, which gave Taker an opening, but Sid quickly reestablished his dominance for about two minutes, when Taker sat up and saved himself from whatever top rope move Sid was planning, going for the Top Rope Clothesline. Sid would go for his own Tombstone, but Taker, of course, kicked out.
The end would finally come when Bret Hart, furious about Sid powerbombing him, which he deserved, ran in and hit Sid with a chair. Not satisfied with his work Hart ran in again and distracted Sid just long enough for Taker to hit the Tombstone and we have a NEW WWF Champion. The crowd goes nuts that their darkside hero was FINALLY champion! Taker celebrates with the crowd and, in a rare moment of breaking kayfabe, signaled to the crowd that his win was for them, all the Creatures of the Night that had supported him.
Highlights: Bret Hart getting beat up by Sid. Earl Hebner rolling Sid out of the ring after his loss.
Rating: 4/10. This match wasn't as good as the one with Diesel and the inclusion of Bret Hart really should've stopped after the first appearance.