Top 5: Matches Of The Week (Ending 3/4/2018)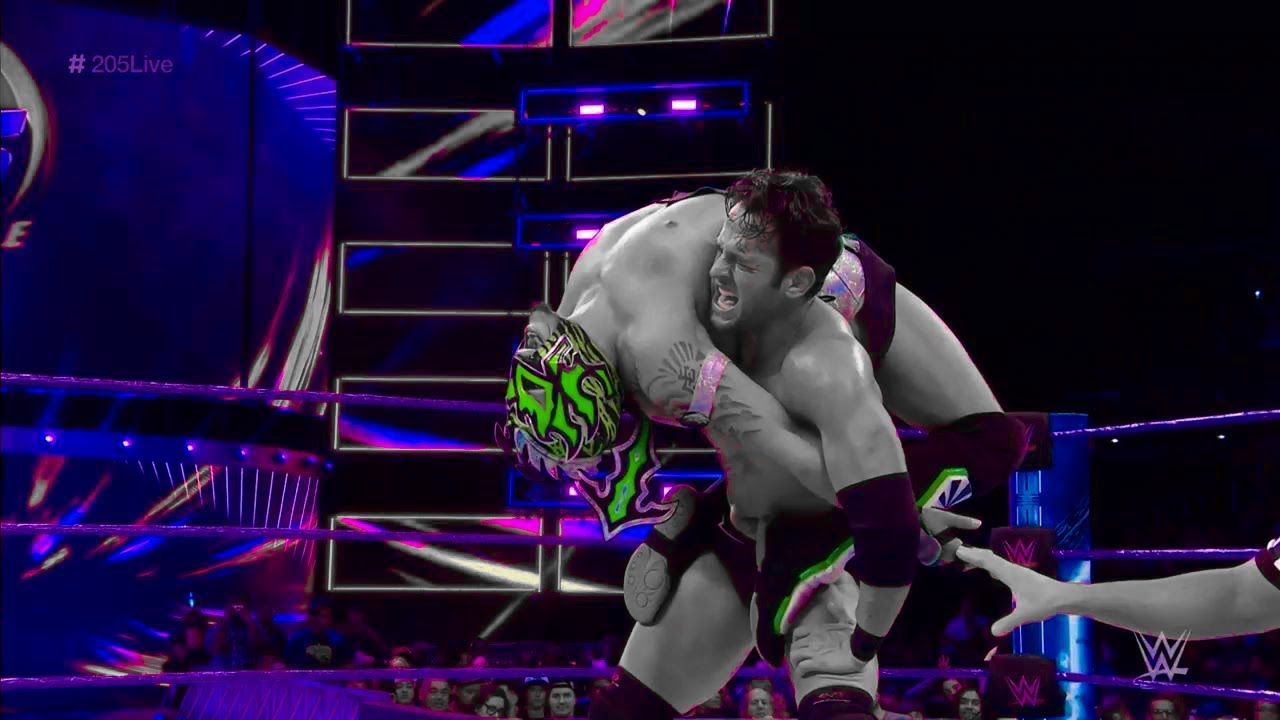 Well last week was dominated by two big events, NJPW/ROH Honor Rising and Elimination Chamber. This week's matches have a little more versatility among match types, but are still dominated by two companies, WWE and Dragon Gate.
Before going into this week, we need to address the winner from last week. In what was a very close and spread out vote, The Women's Elimination Chamber, managed to not only make history for WWE, but also be the last entry into the February pool.
February Pool:
Raw: Sasha Banks vs Asuka
NJPW: Kazuchika Okada vs SANADA
205 Live: Drew Gulak vs Tony Nese
WWE: Women's Elimination Chamber
Now let's see what this week offers for March:
5. NXT: Shayna Baszler vs Kairi Sane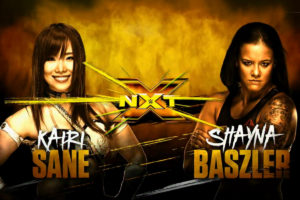 A rematch of the Mae Young Classic Finals, that was set up nicely with Shayna's reign of terror.
The first thing to take from this, is Kairi is a wonderful face in peril. She's so smiley and adorable, that the way she emotes during a match really makes it easy to tell when she's serious, in trouble or hurt. So with Shayna being the big bad heel who doesn't give you much more than "I like to hurt people", it was all down to Sane to sell the match.
It was constructed nicely with both women getting in timely moves and having chances to win, all throughout the match. However, Kairi did seem a little more desperate, and in the end that cost her. As she fell victim to the Kirifuda Driver. Decent match all around, nothing super special, but it did really get across the dynamic for the two wrestlers in the match.
Shayna did make her intentions obvious by calling out Ember again. So we could be headed for the rubber match at Takeover.
Rating: ** 3/4 (Silver I)
4. Dragon Gate Champion Gate: Dragon Kid & Kagetora vs Luchador Bandido & Zachary Wentz

After an injury sidelined Dragon Kid for a few months, he's been back for a few weeks, and still as crisp as ever.
This was the official opening match to the March 3rd show, and it kicked things off to a fever pitch. A lot of respect shown between Bandido and Dragon, whereas Kagetora and Wentz went after each other full boar.
The match showcased a lot of high flying, tag maneuvers and each member trying to one up the other. It ended with Kid landing a Crucifix pin (he calls Bible) on Bandido. Good match, got things going, but also was one of the better matches on the entire card. So, for the show in general it might've been better suited for the next day.
Rating: *** (Gold V)
3. 205 Live: Roderick Strong vs Kalisto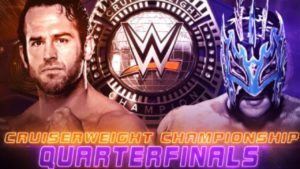 I think this is Kalisto's debut on the Top 5, and may be his best match in his WWE career.
Their styles were very complimentary, cause where Kalisto does the erratic "Lucha Thing", he tends to get sloppy. So Strong, bringing the grounded approach, allowed for space between moves and more spots to adjust what could've been a botch in other matches.
Both guys put on a great show here, even got the crowd to chant 2-0-5. I didn't rate this higher mainly for the fact that the match lacked a sense of urgency and there's a whole exchange in the corner that started with seating Kalisto on the top rope, and I didn't get that at all. Everything from that spot looked awkward and too cooperative, and when the announcers don't know what kind of mid air rolling close your eyes and pray move you pulled off, that's not really positive.
So even though Strong helped to cover a lot of Kalisto's weaknesses, it's still Kalisto, and he managed to sneak in some stuff that just leaves you scratching your head. Thankfully, Strong picked up the win with End of Heartache, and moves on to face Cedric Alexander in the Semi-Finals.
Rating: *** 1/4 (Gold IV)
Honorable Mentions:
NXT: Velveteen Dream vs Tyler Bate
Rating: ** 1/2 (Silver II)
WBW: Tag Team Championship Match: The Boglin Kings (c) vs The PM Experience
Rating: ** 1/2 (Silver II) – You can listen to our interview with one half of the still reigning champion Boglin Kings, Mathias Thrasher, March 16th on Chairshot Raido
2. Smackdown Live: John Cena vs AJ Styles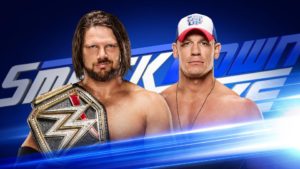 Cena came over to Smackdown looking for an opportunity, and he was granted this match with AJ Styles. If he wins, he gets added to the main event of Fastlane, if he loses, it's back to the corner for him.
The match started off slow, but built nicely upon Cena's frustration. His face showed more stress and pain than usual, his moves were deliberate and it was obvious he was trying to prove something. Styles on the other hand, didn't put on a bad match at all, but didn't bring the same fire as Cena. I'm almost curious if his character is supposed to be frustrated with management to the point of not being able to leave it all in the ring.
Well, Cena wins the match, and it was a perfectly fine match. A few clunky spots here and there but was a more than acceptable TV main event.
Rating: *** 1/4 (Gold IV)
1. Dragon Gate Champion Gate: Open the Dream Gate Championship Match: Masaaki Mochizuk (c) vs Ben-K


Now this is an interesting match, since I'm not a huge fan of Mochizuki but Ben-K has a lot of potential. Mochizuki's last match and this one, are the best of his 4 title defenses. He shows so many aspects of his game, and makes his opponents look fantastic in the process.
Early on Mochizuki had a distinct advantage and was landing round kicks like they were going out of style, but a big spear from Ben-K knocked Mochizuki out of the ring. From that point forward the match was on like Donkey Kong. Ben-K showcased his power with multiple gutwrentch suplexes, power bombs and spears, while Mochizuki kept trying to create some space with stiff kicks and submission attempts.
Mochizuki went to the triangle armbar about four times in this match, and 3 times Ben-K was able to stand and powerbomb his way out of it. However, that fourth time, he stood, and then promptly collapsed. So winner by choking the life out of the guy and STILL Open the Dream Gate Champion, Masaaki Mochizuki.
Rating: **** 1/4 (Platinum IV)
Now this is another one of those weeks where I'm gonna follow suit with my rankings on which one I pick, however, I doubt it will win the week. In the next few days it should be posted up to Rutube.ru – check it out if you have time.
And for February, come on, did you see the Okada vs SANADA match? That was a fantastic display for both men, and it would be a crime and a shame if it doesn't win the month.
Until next week everyone – keep on using your head!