Top 5: Potential Braun Strowman Tag Team Partners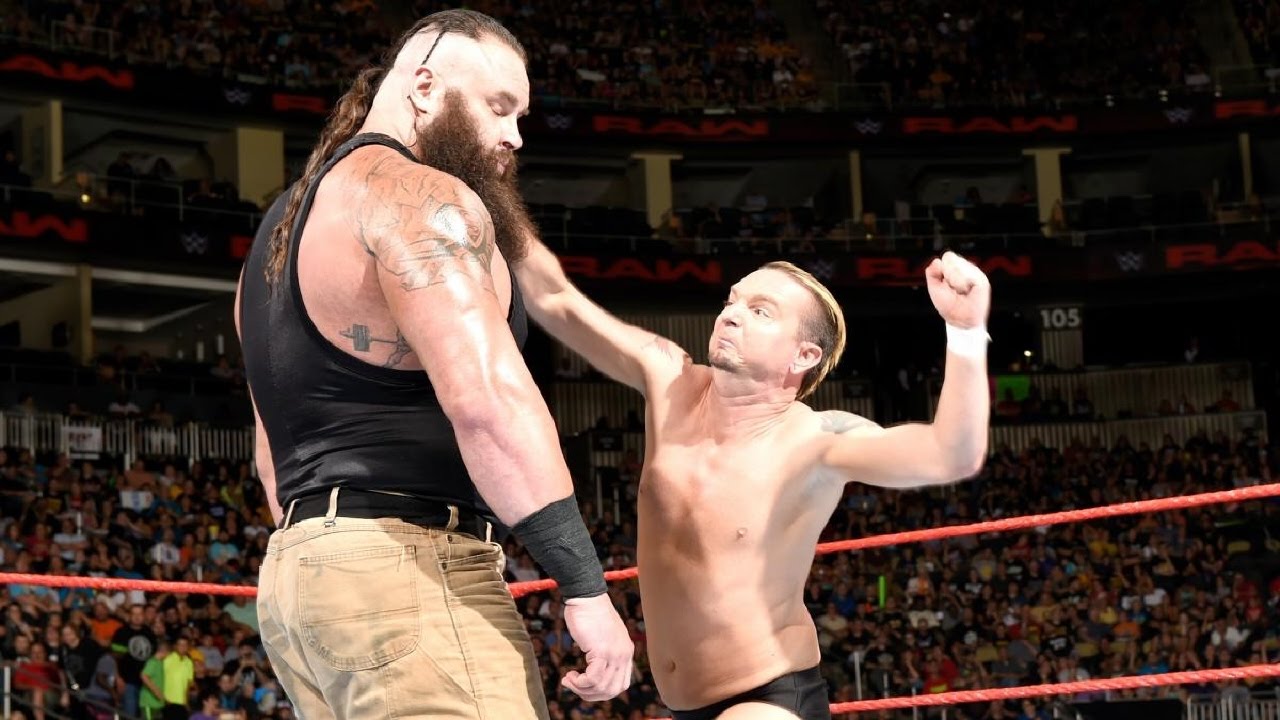 Braun Strowman is truly a Monster Among Men. He's capable of beating just about anybody WWE can throw in front of him. I'd say he can beat many WWE Superstars on the roster even in a two on one scenario. He'd stand a really good chance against lower-rung teams like Titus Worldwide & even teams like Seth Rollins & Jason Jordan that are prone to disagreement. He's beaten as many as three "local competitors," and he did come out on top in the Tag Team Battle Royal.
However, beating Sheamus & Cesaro is a whole different ball of wax. After all, they don't just set the bar: THEY ARE THE BAR. They're two of WWE's most capable competitors & have formed a nearly unbeatable duo since former Raw General Manager Mick Foley put them together. The Raw Tag Team Champions are incredibly tough for two men to handle. As massive & destructive as Braun Strowman is, he's going to need some help at WrestleMania to emerge with the championship.
Here are my top 5 people that Braun Strowman should enlist as a tag team partner.
5. Curt Hawkins
#NewProfilePic pic.twitter.com/xWqh8TWhN1

— Brian Myers (@TheCurtHawkins) March 23, 2018
You have to give Hawkins credit for trying. He's still looking for that elusive victory, and teaming with Braun seems like a really good way to get one. He is a former WWE Tag Team Champion alongside Zack Ryder. Certainly, Hawkins getting the big win alongside Strowman would be his lifetime WrestleMania Moment.
The problem? He never wins! If Braun really wants a challenge maybe he'll go this route, but I feel like it'd end up with Hawkins getting murder death killed.
4. Bray Wyatt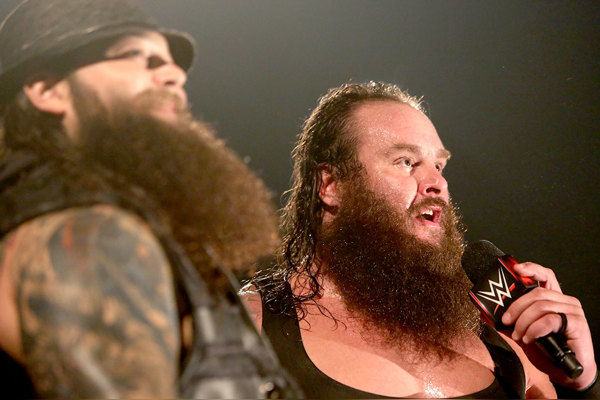 The last time we saw Bray, he disappeared into the Lake of Reincarnation. I think it would make sense to put that over at least for a week or two. Another thing that would make sense is Bray re-joining forces with a former member of his Family. What better way to get back at Matt Hardy for attempting to drown him in a lake than by winning the Raw Tag Team Championships? Broken Matt & Brother Nero would certainly have something to say about it.
Another note in favor of this is that Strowman & Wyatt travel together anyway. They wouldn't have to change riding partners.
3. Rey Mysterio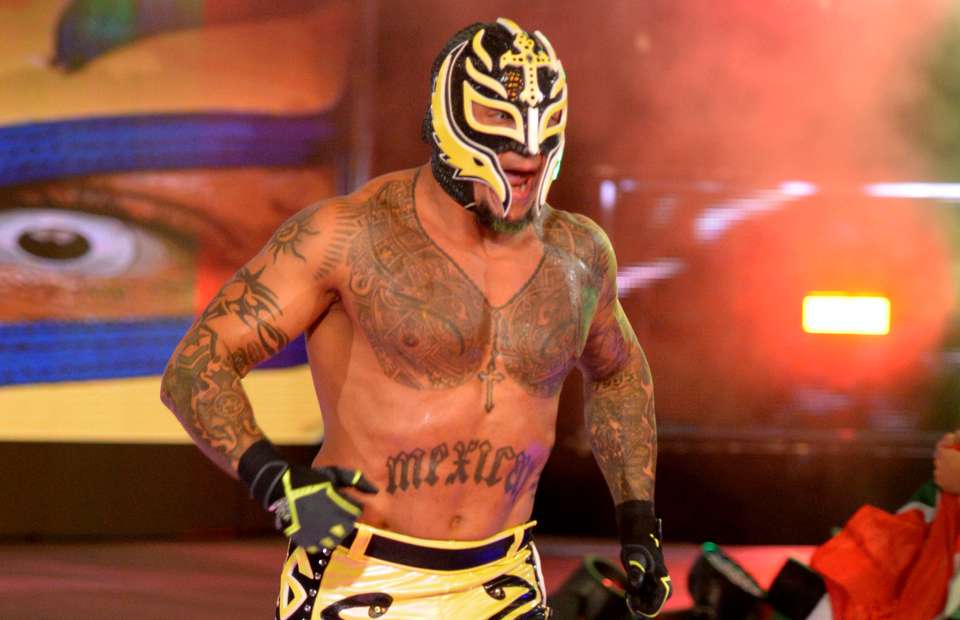 We're not sure if Rey will be medically cleared to compete by the time WrestleMania rolls around due to a biceps injury. If he can go, a teaming with Strowman would make some sense. As we saw in the Mixed Match Challenge, Braun likes teaming with smaller competitors. A tag team run would be a good thing for Rey as he enters the twilight of his career. I don't know how they would mesh in the long run, but it would get a good reaction from the WrestleMania crowd.
2. The Big Show
Haven't gone anywhere… pic.twitter.com/V3s2puduWp

— "The Big Show" Paul Wight (@WWETheBigShow) March 6, 2018
Reports of Show's imminent retirement aside, the World's Largest Athlete looks like he's preparing to come back for something. The last time we saw him on WWE television he was on the losing end of a feud with Strowman. That could easily be smoothed over by Show saying that Braun earned his respect after their meetings in the ring. The idea of The Braun Show would definitely strike fear in the hearts of the entire Raw tag team division.
1. James Ellsworth
July 25, 2016 was a monumental date in the career of both Braun Strowman & James Ellsworth. It was when Ellsworth was booked as a local competitor against Strowman, who was in the beginning phases of his singles push. The match couldn't have gone better for both men.
Strowman looked absolutely dominant & impressed observers who up until that point hadn't thought much of his prospects. Ellsworth did such a tremendous job that he ended up getting another booking a few weeks later on SmackDown, and eventually worked his way into a full time gig for a year. He's been gone since November, but there's no reason to think that he won't pop up on WWE television again someday. Everybody comes back eventually.
Braun Strowman has had many people help him along the way. What better way to pay one of them back than bring them back to WWE as his tag team partner? Any man with two hands has a fighting chance, but two men with hands have an even better one.
Who should Braun Strowman choose as his tag team partner? Let us know on the Twitter @stevecook84 or @theCHAIRSHOTcom, and mae sure to #UseYourHead.
---
Always Use Your Head and visit the official Pro Wrestling Tees store for The Chairshot All t-shirt proceeds help support the advancement of your favorite hard-hitting wrestling website, The Chairshot!

---
One Year Later: The 2017 Superstar Shakeup Report Card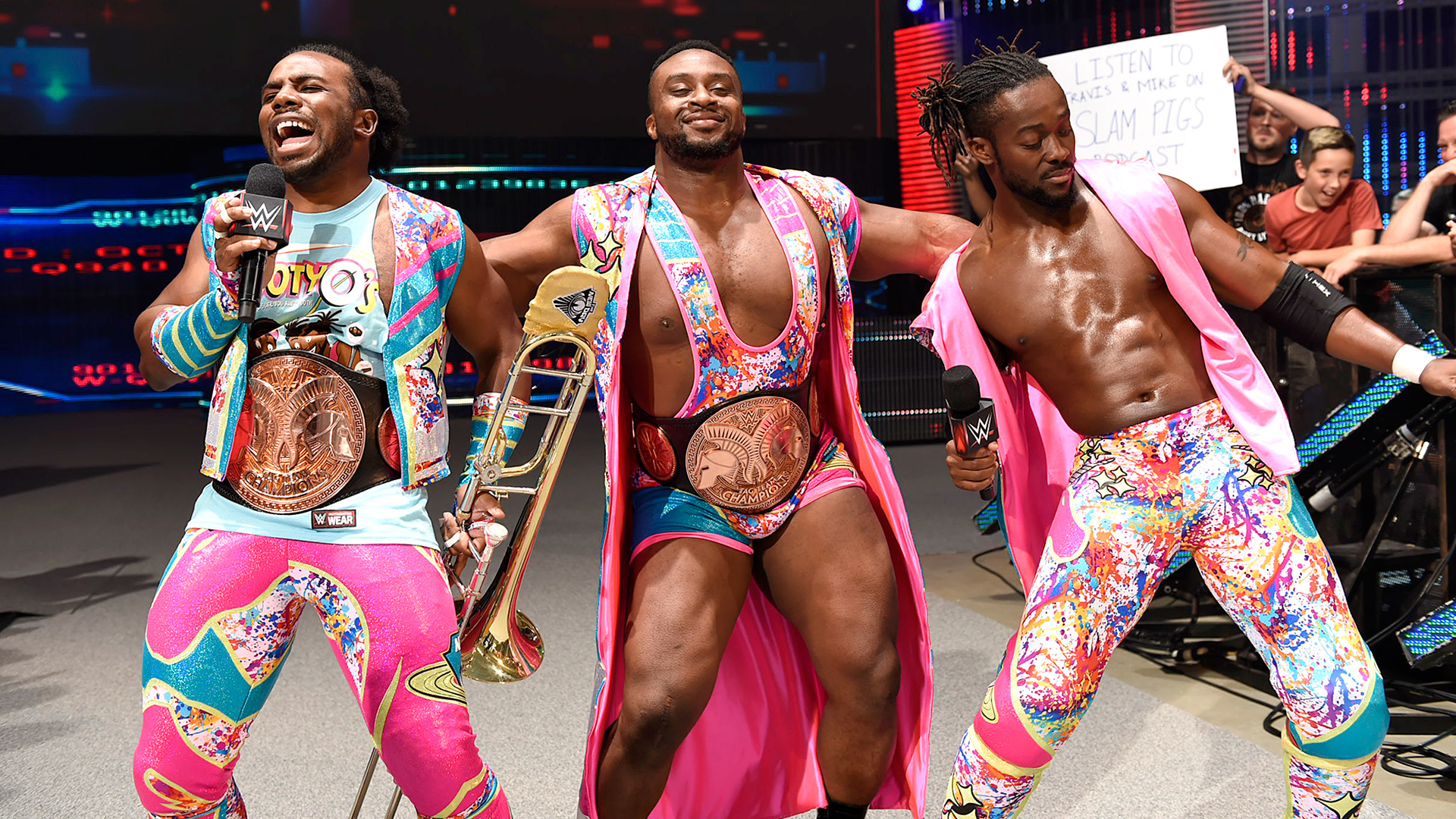 A lot of hype goes into the Superstar Shakeup. People switching shows are supposedly receiving new opportunities. It's supposed to bring about new & exciting matchups to intrigue the WWE Universe.
I wondered if that's actually true or not. So I decided to take a look back at last year's Superstar Shakeup and grade how the people involved then fared on their new show over the past year. Should we really be excited? Or is this merely a bunch of hype that ultimately leads to nothing?
The 2017 Superstar Shake Up
From Smackdown to Raw
Apollo Crews: D
Amazing! Military Press…Standing Shooting Star! @WWEApollo #RAW pic.twitter.com/BZvbFUTVAB

— Brian The Guppie (@briantheguppie) February 28, 2018
Outside of some random Titus Worldwide wins over The Bar in January, Apollo hasn't accomplished a whole lot of note during his year on Raw. He lost his last name for a couple of months but seems to have found it again. Crews has yet to really find his purpose since arriving on the WWE main roster & one wonders if he ever will.
The Miz & Maryse: B
As I sit at #WrestleMania, I can't help but to think about my selfless wife. This time last year she was fighting by my side and now she's at home taking care of our child. I hope tonight I can make you both as proud as I am of you two. pic.twitter.com/X7FsSCqZQO

— The Miz (@mikethemiz) April 8, 2018
Miz feels more at home on SmackDown Live to me & I'm glad he's going back there. His run on Raw was highlighted by the formation of the Miztourage, but before that he was stuck in a forced marital drama with Maryse that nobody really bought into. They're just too perfect together, amirite? He missed the main SummerSlam card as Intercontinental Champion. Miz rebounded towards the end of his run on Raw with his Mixed Match Challenge championship alongside Asuka & an IC title reclaiming victory over Roman Reigns on Raw 25.
He also became a father recently, explaining Maryse's absence from his corner for most of the year. I'm hoping he does the Ricky Steamboat Family Man gimmick & has Maryse take Monroe Sky to ringside on a regular basis. Daniel Bryan/Birdie vs. Miz/Monroe has money written all over it.
Dean Ambrose: B
That feeling the next morning when you stay up all hours of the night to watch #WrestleMania #DeanAmbrose pic.twitter.com/lxTaQ3wQdh

— DA Gifs (@DAGifs_) April 9, 2018
Dean was having a really productive run on Raw until an injury put him out of action. His tag team with Seth Rollins leading to the reformation of the Shield was good business. He was advertised for upcoming Raw events in South Africa, though it seems like that was an oversight. He should be back in September, & hopefully he'll still be aligned with Rollins & Reigns at that point. Given the hits Raw took to their roster this week though, maybe we'll see Ambrose go back to his evil ways from back in the day.
Curt Hawkins: D
Last year I was completely against the #SuperstarShakeup …I didn't want to go to Raw. But, it wound up being a great move. I'm going to embrace it this year. Whatever happens, happens. Either way I'll give my best effort as always.

— Brian Myers (@TheCurtHawkins) April 11, 2018
Hawkins hasn't won a match in a long time & doesn't seem to be on his way to doing so anytime soon. If only he'd taken my advice.
Bray Wyatt: D+
Who is this oracle @davemeltzerWON ???

And why does speak so poorly of me?

My allegiance to #HouseHardy is true

As long as I stay away from the creature that lives in the lake…

— Bray Wyatt (@WWEBrayWyatt) April 14, 2018
Bray spent most of the year doing things I couldn't possibly care about. The Finn Balor feud was pretty painful to watch. The Matt Hardy feud started the same way, but I like how they've joined forces now. He also hooked up with JoJo to end his marriage, so there's that.
Kalisto: D
….as only @KalistoWWE can. #205Live pic.twitter.com/w3nNLqvIQu

— WWE Universe (@WWEUniverse) April 11, 2018
Once Kalisto got put on 205 Live where he belongs, he was more productive. He spent way too much time feuding with Braun Strowman & Apollo Crews early in his year. They were wanting him to be the next Rey Mysterio, but the charisma just isn't there.
Heath Slater & Rhyno: D
Working!!!!!!! https://t.co/FSddZxE3vi

— Heath Slater (@HeathSlaterOMRB) March 11, 2018
The most memorable thing either of these guys did this year? Jonathan Coachman mistaking Bo Dallas for Rhyno.
Alexa Bliss: B
She's been a diehard @BlueJacketsNHL fan from the beginning and @AlexaBliss_WWE is stoked for the playoff run. #StanleyCup https://t.co/fg8jerq2BD

— NHL (@NHL) April 3, 2018
Alexa was Raw Women's Champion for most of the year. She doesn't quite make it up to A level for me. It didn't feel like she did a heck of a lot even though she was champion. She went months without defending the title & spent most of her time avoiding Asuka in order to set up a showdown for the championship that never really happened. It was a solid year for Alexa, but could have been better with more activity.
Mickie James: B
So I think we can all agree, Mickie James is obviously drinking the blood of babies to continue to look this amazing. pic.twitter.com/KedGdvtCcW

— Larry T. Csonka (@LarryCsonka411) March 20, 2018
Mickie's booking wasn't the best this year. She broke up with Alexa towards the end of their run on SmackDown. Then she decides to be friends with her again a couple of months ago because…reasons? I won't complain too much because…reasons.
From Raw to Smackdown
Jinder Mahal: A
… and that's why I should have been #1 on the Smackdown Live Top 10 Superstars List. #sdlive

— The Maharaja (@JinderMahal) February 14, 2018
I'm not on the Jinder bandwagon like one of my Chairshot brethren. I'll give the devil his due though: out of all the people moved in last year's Shakeup, Mahal made the most of the opportunity. He went from complete irrelevance on Raw to the most pushed guy on SmackDown. His matches left something to be desired, but he did get the type of crowd reactions they were hoping for. I'm not sure the move back to Raw will help his cause, but at least it gets him away from Randy Orton.
Kevin Owens: C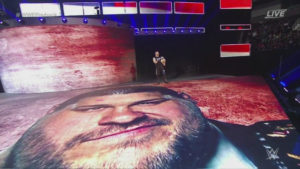 On the flip side, KO was supposed to be the main addition from Raw & got the most hype. He ended up having a mixed bag of a year. His Face of America gimmick got undercut by Mahal & Rusev also working foreign heel gimmicks at the same time. His feud with AJ Styles was disappointing from a workrate perspective & his drama with Shane McMahon outlived its welcome by a few months.
Most of Kevin's highlights involved the next person on the list.
Sami Zayn: B+
Every time I hear Sami Zayn's theme tune, I think of that podcast where Steve Austin talked about how much he loves it. Then I think of Stone Cold doing the Sami ska dance and giggle. pic.twitter.com/41ynd8u5Fm

— David J. McCutcheon (@ZoopSoul) April 17, 2018
Sami got off to a slow start, but finally found his groove after helping Kevin defeat Shane McMahon at Hell in a Cell. He became a complete toolbag afterwards & it was fantastic. Even if his SmackDown win-loss record wasn't anything to write home about, he was able to find himself creatively. So it was a year well spent.
The Colons: D
Con un equipo así, quién no se siente patriota… ¡Gracias, @WWE_Primo y @WWEEpico! #WWESanJuan pic.twitter.com/QVYcaqZAXb

— WWE Puerto Rico (@WWEPUR) June 9, 2017
It looked like Primo & Epico were going to do something for a hot minute. The injury bug bit them pretty hard. They didn't do much on the limited occasions they were healthy either.
Tamina: D
Happy Birthday to #SDLive's own @TaminaSnuka, who had a memorable @WWE debut alongside the @WWEUsos! pic.twitter.com/afEnnrYEBd

— WWE (@WWE) January 10, 2018
She beat Bayley & Nia Jax in the Survivor Series Women's Elimination Match. Do you remember anything else she did?
Charlotte Flair: C
What can happen in 4 years?
Taking the throne @WrestleMania.
Literally. pic.twitter.com/amtvQvIbx3

— Triple H (@TripleH) April 12, 2018
Much like Alexa, Charlotte mainy suffered from a lack of competition. I feel she's miscast in the face role, and like her father is a much more natural heel. She did get the big win over Asuka at WrestleMania & held the Women's Championship for a good amount of time. SmackDown's women's division did well in this year's Shakeup, so Charlotte should be more productive over the next twelve months.
Sin Cara: F
Hey…I was just about to say "Sin Cara's not dead!" – then Joe's music hit. #SDLive #UseYourHead #SendHelp

— Andrew Balaz (@IWCWarChief) April 18, 2018
Other than a brief feud with Baron Corbin, Sin Cara did absolutely nothing over the past twelve months. Probably for the best, honestly.
Rusev: B-
Bury me softly, Brother https://t.co/IWnBvL20Ez

— Rusev (@RusevBUL) April 11, 2018
The Bulgarian Brute certainly had an up & down year. He was originally expected to get the push that went to Jinder Mahal. After months of not doing much, he formed Rusev Day with Aiden English & improbably became one of WWE's top merchandise sellers. I have no real idea of what to expect from him in the next 12 months. He could be WWE Champion. He could be out of the company. Neither would surprise me.
Lana: D
People might think that I'm not good enough to wrestle on #SDLive & don't deserve to be in that squared circle. I will continue to train every day! Because NO ONE will stop me from doing what I love & achieving my dreams. Always resiliently chase your dreams

— CJ (Lana) Perry (@LanaWWE) March 21, 2018
They tried to have Lana as a wrestler. That didn't go well. Then she managed Tamina and that didn't go over much better. Now she's booking matches for Rusev in Saudi Arabia. They've had no real idea what to do with her since Donald Trump told Vince McMahon to stop using Vladimir Putin for heel heat. Which is a shame.
The New Day: C
North American champion ladder match is first!!!! I'm Big E eating popcorn hyped!!!!!!! pic.twitter.com/3mLSEIwh5D

— 🌙 (@_emaleeee) April 7, 2018
I feel like Xavier, Kofi & Big E have kind of run out of useful things to do together. But then you see the merchandise in the stands and you realize they can't really split these guys up. They're a good mid-card act to get the crowd hyped, which is something every show needs.
So what have we learned? Nothing we didn't already know. The Superstar Shakeup can bring about great opportunity for a select few. For most, it's a mostly pointless jump to alleged new scenery. Most of the people involved in this week's Shakeup won't see a great difference in their status due to their new address. A couple will.
---
Always Use Your Head and visit the official Pro Wrestling Tees store for The Chairshot All t-shirt proceeds help support the advancement of your favorite hard-hitting wrestling website, The Chairshot!

---
Stop Taking Pro Wrestling So Seriously; The Wrestlers Don't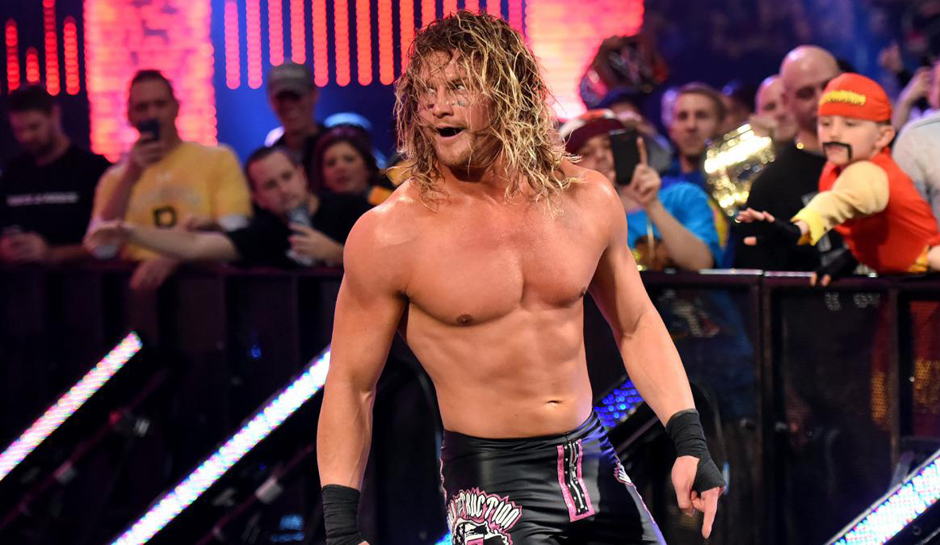 This past Monday, Dolph Ziggler returned to RAW as part of WWE's roster shakeup. I waited in anticipation for Wrestling Twitter to, once again, hit us over the head with how poorly Dolph's being used, how he should quit WWE and go work for Ring of Honor or IMPACT Wrestling, etc. Typically, a good many of them didn't disappoint. Folks, I think Dolph is a supremely talented performer and gifted athlete. I also think he'd be out of his mind to leave WWE for ROH or IMPACT, unless, of course, he's tired of being showcased to millions of people each week.
The greatest trick pro wrestlers have ever played on fans was convincing us they care about their match as much as we do. Most of them don't (nor should they), because their paycheck is, ultimately, what matters. Now, before you get all up in arms about this, understand what I'm saying. I'm not telling you professional wrestlers don't take pride in the product they present to you. I'm not telling you they don't bust their asses to entertain every last one of us who regularly haunt the VFWs, theaters, and arenas all across this glorious world. Damn near every single last one of them do just that, and it's greatly appreciated by me, someone who's been a fan of the genre for close to 35 years. However, when I hear or read someone say something like "Dolph is being wasted; he should go to IMPACT", the sheer weight of the stupidity of such a statement forces my head onto the nearest table and I have to rest for awhile.
Good people of the internets and beyond, Dolph Ziggler's accountant disagrees with you, verily. Dolph Ziggler's agent disagrees with you as well. Hell, Dolph Ziggler disagrees with you, because if he didn't, he wouldn't have re-signed with WWE the last time his contract came up for renegotiation. Dolph has been getting paid handsomely to stare up at the lights in front of fifteen thousand people a night for a large part of the last decade. Sure, I guess "hulkin' up" and dropping a leg in front of the same fifteen thousand people would be better, but what about being the World Champion of a promotion that bounced checks and couldn't draw flies (unless "flies" were largely indifferent goofs who wandered into a building after too much butterbeer ice cream and Harry Potter and the Escape from Gringotts)? Is that better, and if so, why? Because he might've won more matches? Because he could have "gotten a real run as World Champion"? Why in the world would that matter? It's not real life. Hulk Hogan never actually beat anyone.
I love that so many fans are still so passionate about Dolph, despite everything WWE has done to make us not care about him, but far too often the passion we have for our favorites is misplaced. Cheer or boo for them (if you want), play fantasy booker, but do your best to stop short of managing their career path. You're only putting yourself in a poor mood over something they very likely don't care much about. Pro Wrestling is entertainment for us. It's a job for them. I've always loved when a fan gets angry at a wrestler for not watching their own show. I mean, do you go hang out at your job for free on your days off? If you do, stop reading this article immediately and seek help.
Look, a big part of a wrestler's job to make us suspend disbelief, not for they themselves to do so. With the amount of (mostly pointless) risks many of them are now taking, most of these men and women aren't gonna be doing this line of work into their mid-40s. You'd better believe it would behoove every last one of them to maximize their earning potential, sock away as much money as they can, and leave the 'marking out' to the fans. I've been to WrestleCon, and let's just say the autograph lines are not the same for everyone.
---
Always Use Your Head and visit the official Pro Wrestling Tees store for The Chairshot All t-shirt proceeds help support the advancement of your favorite hard-hitting wrestling website, The Chairshot!

---
Drew McIntyre Can Make Dolph Ziggler Matter Again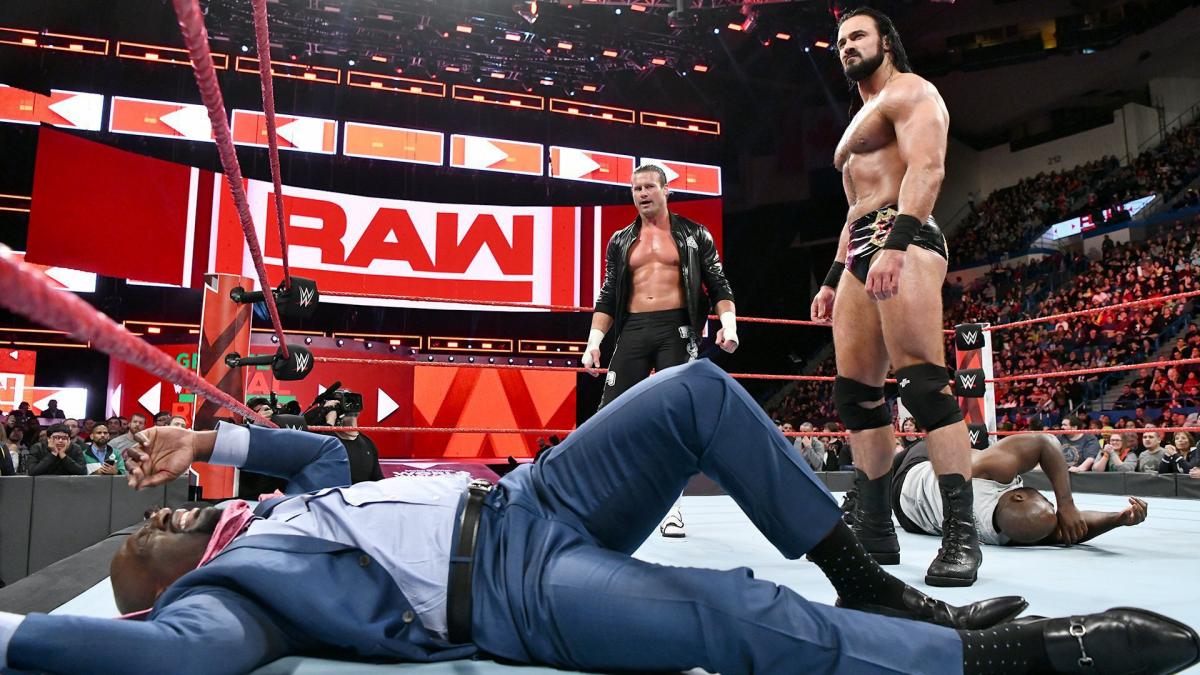 At one point, it seemed like the entire WWE Universe was behind Dolph Ziggler. But 2012 and 2013 feels like a long time ago to fans, and it probably feels like an even longer time ago for the Showoff himself. The veteran performer hasn't clicked in any role creative has tried to carve out for him over the last few years.
Ziggler was a lousy gatekeeper, stifling any chance Baron Corbin or Shinsuke Nakamura had at a red-hot start by engaging them in boring, paint-by-numbers feuds upon their respective debuts. Mocking the entrances of some of the greatest wrestlers in the history of the business didn't generate much of anything besides get-off-my-television heat, and the record scratch is just downright obnoxious.
It seemed like the 37-year-old was on the way out in 2017, but he ended up re-signing what was reportedly a lucrative two-year contract to stick with the WWE this past January. His United States Championship non-reign was baffling, as was his whiff as entrant No. 30 in the most recent Royal Rumble.
All of this is to say that the WWE has been scrapping the bottom of the barrel while trying to find something worthwhile — and more importantly, entertaining — for Ziggler to do on television. His in-ring work has always been top notch; it's just that he hasn't been involved in a fun storyline in what feels like forever.
Creative's latest attempt to make Ziggler relevant again, however, just might be crazy enough to work.
With the superstar shakeup well underway this past Monday night, Ziggler strutted to the ring to cut a promo. We heard a lot of the same material from him as he condescendingly spoke to the crowd about how he always steals the show, and it seemed like this was going to be the same ol' Ziggler; lacking in self-awareness and aloof to the fact that he hadn't hijacked a pay-per-view in years.
Then a stick of dynamite went off in the form of Drew McIntyre.
With Titus Worldwide attempting to recruit Ziggler into their ranks, the former NXT Champion hit the ring like gangbusters. A new alliance has seemingly been formed between the Prodigal Son and the Showoff, and there's plenty of substance in place to make it work.
These two performers have a lot in common, after all.
Ziggler has been fighting for the respect of fans, peers and presumably Vince McMahon since he arrived with the company in 2005. Starting off as a member of the Spirit Squad will set you back a few notches, that's for sure. He overcame the initial awful gimmick, though, and became a world champion. No one can take that away from him.
McIntyre knows a thing or two about being saddled with a dreadful upon debuting.
He wasn't able to wash off the stink of 3MB before the WWE decided to release him in the summer of 2014. McIntyre didn't lose hope and instead reinvented himself on the independent circuit. Within two years of being let go by the largest wrestling company on the planet, the Ayr, Scottland native had turned Drew Galloway into one of the hottest brands in the business.
His promos were incredible, and his purpose was clear: put Scottish wrestling on the map and get back to the WWE in the process.
An unfortunate injury derailed what would have been a memorable run as NXT champion, but the fact that he debuted on the main roster instead of heading back down to developmental should tell you everything you need to know about McIntyre's stock moving forward. While he isn't currently positioned as a top guy on Raw, don't be surprised to see him in the ring with the likes of Brock Lesnar and Roman Reigns within the next year or two.
And it appears that Ziggler will be right there alongside him. McIntyre is magnetic enough to make Dolph Ziggler seem cool again. This is the Prodigal Son who stuck around teaming with the Prodigal Son who had to go elsewhere to make it work, and that could create a remarkably interesting dynamic between the two.
It's not clear yet if Ziggler will simply be a manager or if the two will be tag-teaming, but this looks like a great gamble by the WWE. Pump some like into Dolph's career while immediately lending some legitimacy to McIntyre for more casual fans. Instead of being the gatekeeper that Drew has to beat, Ziggler is the Trojan Horse that McIntyre snuck onto Monday Night Raw inside.

Follow @theCHAIRSHOTcom on Twitter to keep up with all the latest wrestling news, opinions and more!
---
Always Use Your Head and visit the official Pro Wrestling Tees store for The Chairshot All t-shirt proceeds help support the advancement of your favorite hard-hitting wrestling website, The Chairshot!

---