What Will WWE Do With John Cena At WrestleMania?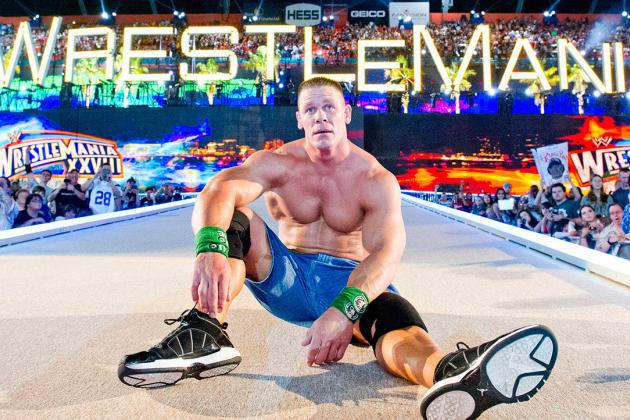 John Cena. One of the most divisive names in the history of WWE. Whether you love him or hate him, there is no denying the monumental impact he has had on the company and the loyalty he has shown throughout his 16 years in the business. He is still a huge draw capable of bringing in millions of casual viewers from all over the world and he has earned the respect of even the most Anti Cena member of the WWE Universe, myself included. But now we find ourselves in somewhat unfamiliar territory… it is less than 5 weeks until WrestleMania 34 and Super Cena still has no concrete plan set in place, with not even a sniff of a potential rivalry starting. Despite his inclusion in the main event at the final PPV on the road to WrestleMania, Smackdown Live's Fastlane, Big Match John finds himself with little direction and even less purpose. So, who could John take on at the Showcase of The Immortals? Let's take a look at some of the widely rumoured potential opponents, fantasy bookings and most likely superstars to go one on one with the face that used to run the place…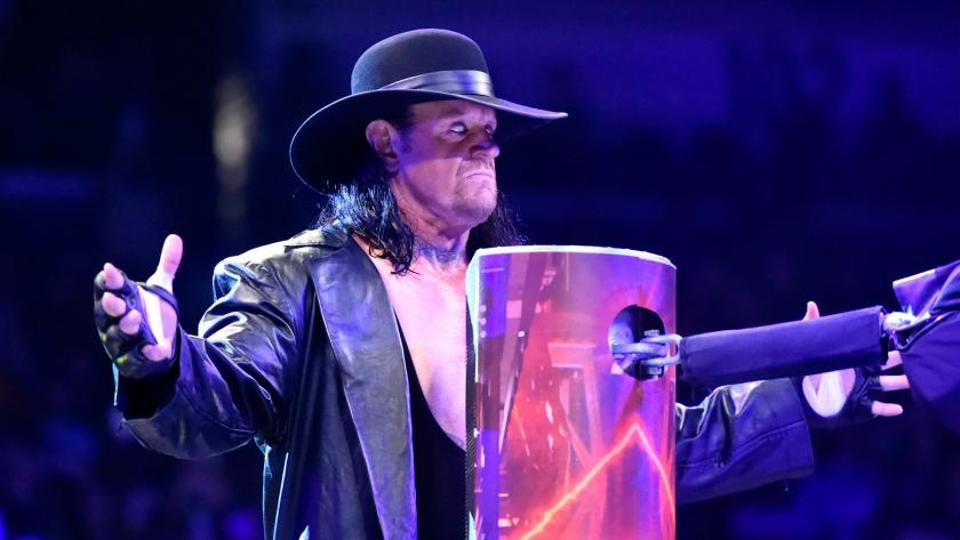 The Undertaker
The most obvious choice but also the one which brings the most uncertainty would be The Undertaker. Taker is arguably the greatest of all time in the majority of fans eyes, but his current status within the WWE is very much up in the air. He gave the strongest indication ever that he was finally hanging up his boots after defeat to Roman Reigns at last years event, and his rare out of character appearance on WWE 24 Orlando suggested he would be happy if that was his last appearance for the company… but if history has taught us one thing, you just never know when it comes to The Deadman. The good thing about this potential feud is that despite the age of both men, their long storied careers and part time schedule it would still feel fairly fresh – both men have managed to evade the attention of the other throughout the years, and it would be nice to see a completely new rivalry started even this late into their journeys. There could even be a little more weight added to proceedings by having both men claim to be the GOAT or the most influential to set foot in the ring, potentially even making this a career vs career contest.
The real sticking point with this one though is who do WWE give the win to? Neither man needs the victory at this point of their careers, and with no title up for grabs it becomes even harder to call. The Undertaker's WrestleMania streak is long gone, so a win does virtually nothing for him and wouldn't even help to make amends with the fans for the fact he has been toppled twice in his own back yard. Likewise, the loss doesn't damage him too much. The defeat to Brock Lesnar was one of the greatest shocks in WWE history, and the subsequent loss to Roman Reigns even more so as nobody expected another great big L to be added to the legendary tally… at this point a third loss would probably be expected and would struggle to raise many eyebrows. The problem is, the exact same points can be made for Cena. The 16 time world champion also doesn't need the win and doesn't suffer from the loss either, so I really am at a crossroad here. Taker wins, retires on a high, Cena bows out for a while after failing and makes sporadic The Rock style appearances. Cena wins, leaves for a while on the ultimate high, Taker retires once and for all, finally enters the Hall of Fame.
That is both the beauty and the beast of this match –Unpredictability. WWE fans love to be kept guessing so that we can strike up our own theories and fantasy book until we are blue in the face. The match also makes sense from a business standpoint. Two of the companies biggest and greatest stars facing eachother on the biggest night of the year can only mean one thing… $$$.
There is another reason however that this match should not take place. The Undertakers legacy is immense, there is no doubt about that, and he has had some outstanding matches along the way. His encounters with HHH and Shawn Michaels, both men losing to Taker on multiple occasions, were legendary and iconic despite The Deadman clearly lagging in the ring. Fast forward a few years to his matches against Brock Lesnar, Bray Wyatt, Shane McMahon and Roman Reigns… they were truly difficult to watch. A once awe inspiring, intimidating, dominating mountain of a man was made to look weak and past his prime, and there is only one sad, uncomfortable reason for that.. he IS past his prime. Nostalgia can be a wonderful thing creating true Mania moments, but when it is overdone you end up seeing your heroes embarrassed and looking like a shell of their former selves. Taker doesn't need this match, he doesn't need to return to WrestleMania or WWE in general for that matter. Which makes me all the more certain that this match will happen. If there is one thing WWE love to do more than anything else, its flog a dead horse.
However, Cena could be used for much bigger and better things, such as putting over the next big thing…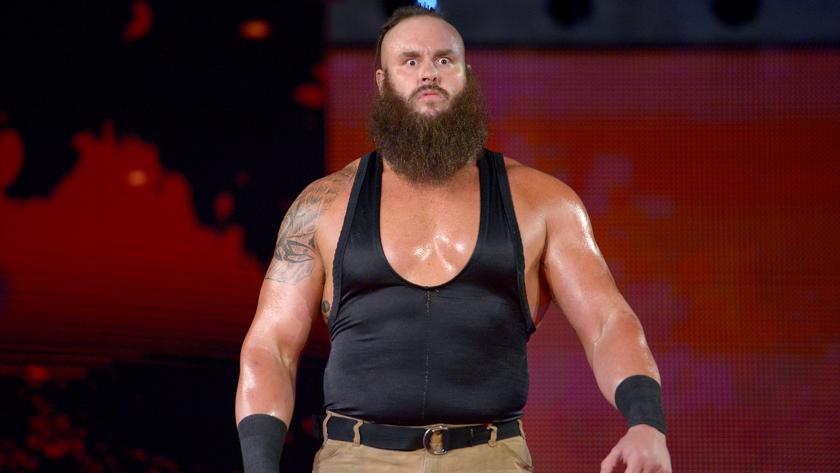 Braun Strowman
That next big thing comes in the shape of The Monster Among Men. There aren't many superstars who can claim to have had a better 2017 than Strowman despite him still not holding a major championship. He was a key component in the title scene at Summerslam, had the rivalry of the year with Roman Reigns, made Kane relevant again, repeatedly made Brock Lesnar his bitch, tipped over an ambulance and a semi truck, pulled down scaffolding with a grappling hook on top of Lesnar and Kane, went on multiple rampages destroying the arena and everyone in his path, developed his character beyond anyone's expectations, smashed a giant bass over Elias' back after singing a song to him, coined two of the best catchphrases in years (Get These Hands! & I'm Not Finished With You!) and even managed to bring out great performances and matches from Big Show. One of the most amazing things about Strowman is the ease with which he can switch between being a monster one week, a goofball the next and then back to being the monster again. It should also be noted that he isn't your typical giant by any means, he is lightning fast for someone of his size and regularly pulls off huge dropkicks and top rope moves. In two short years he has gone from being a lumbering mess with The Wyatt Family to being one of, if not the, best big guy in WWE history.
He now finds himself in a similar situation to Cena though. Strowman has done everything in his power to show he is worthy of opportunities, but despite being places into major feuds he keeps coming up short and now he finds himself with not a lot going on. The closest thing he has to a rivalry right now would be Elias, and as entertaining as it has been this doesn't do much for either man. They're both over in a huge way, but in a straight up contest there would only ever be one winner and this will only end up hurting Elias going forward. The great thing about having Cena take on Strowman is that we have witnessed Cena beat monsters and giants many times before, so it gives Strowman some genuine competition for once. We've seen Strowman take down some huge names over the last two years and seen WWE show huge faith in him, but a victory over Cena on the grandest stage of them all could push him to the moon and back.
This is another scenario which doesn't hurt Cena in the slightest. He wouldn't be losing to a flash in the pan superstar who will be forgotten about in a few months, he would be losing to a dominant killer who is destined to be the top guy at some point down the road. Plus there is no shame in losing to a man who can throw Lesnar around like a ragdoll. Cena has made it clear he is happy to help put over new talent, and after the impact Strowman has made, Cena could help propel him to stardom. Speaking of impact…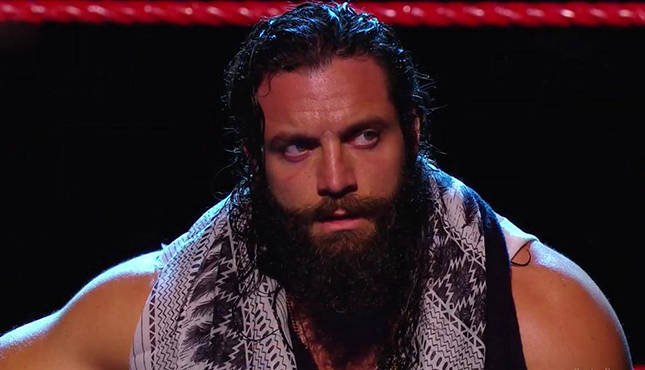 Elias
How about a guitar across the back for impact? Elias and Cena had the makings of a nice little rivalry starting back on Christmas Day last year when Elias attacked Mr Hustle Loyalty Respect with his trusty instrument (okay, okay settle down children). The rivalry had to be waylaid briefly while the Elimination Chamber main event scene was sorted out, but now would be the perfect time to rekindle the feud. Elias is another guy who has come a long way in a short time, just like Strowman, but needs one great rivalry to really put him over rather than the drips and drabs he has been feeding off. He has quickly gone from making a few mysterious backstage appearances, to an uninspiring feud with Jason Jordan (really WWE?) to putting on main event calibre matches with Reigns and Cena in which he was the main attraction and needed no carrying throughout the contests whatsoever.
Elias is all the way over right now in terms of his gimmick and in ring ability but is still some way off from being championship material. We've already seen great chemistry between the two men in their recent encounters, and a WrestleMania victory over a name like Cena could be the start of a long and prosperous career. Even if Elias was to win this matchup, I would definitely think about moving him over to SDLive where the roster is thin on the ground and needs another good heel. RAW is full to the brim around the Universal and Intercontinental Championship scenes, so potentially entering him in to the United States Championship scene with new opponents could help to keep him from going stale. Many would say Elias isn't established enough yet to defeat someone as prolific as Cena, but surely Fandango's WrestleMania victory over Chris Jericho was weirder? Speaking of weird decisions…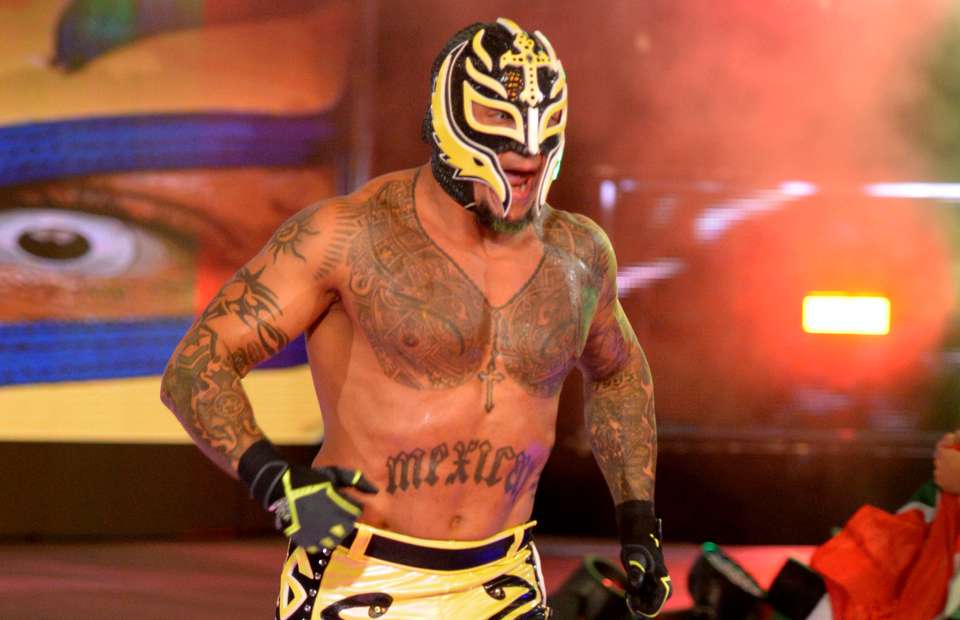 Rey Mysterio
Bizarre. The only word to describe it. Seeing Rey appear at the Royal Rumble this year was a fantastic moment and one which brought back some phenomenal memories. We've seen some brilliant, strange and unexpected returns throughout the years but its very rare they lead on to more than just a brief cameo. Recent rumours would suggest that Rey will be bucking that trend and returning to face Cena at Mania, which really raises just the one question… WHY!?
Rey returning would be cool don't get me wrong, he looked in amazing shape at the Rumble and showed he hasn't lost a step in the ring but it just doesn't make any sense when you consider where he is at in his career. He has continued to find success everywhere he has been since departing WWE, and is still booked as a major star in any promotion he sets foot in… at this point Rey doesn't need WWE. The one constant theme around WWE in recent years is fans complaining about part timers returning for a big pay day. We have a Universal Champion who appears 10 times a year, Cena off somewhere doing his best impression of The Rock, Jericho prioritising his music career… the only exception would be The Undertaker who has put in 30 years of his life and should be allowed to pop in to say hello whenever he feels like it. Rey has nothing to prove, nothing to gain, has options falling at his feet in terms of getting regular work elsewhere and unfortunately would more than likely be booed by a lot fans. WWE are turning us against our favourite superstars of the past by refusing to focus on the present and the future.
Please WWE. Stop. Just give it a rest. There's no need, it cheapens WrestleMania and doesn't make sense. While we are on the subject of things which make no sense…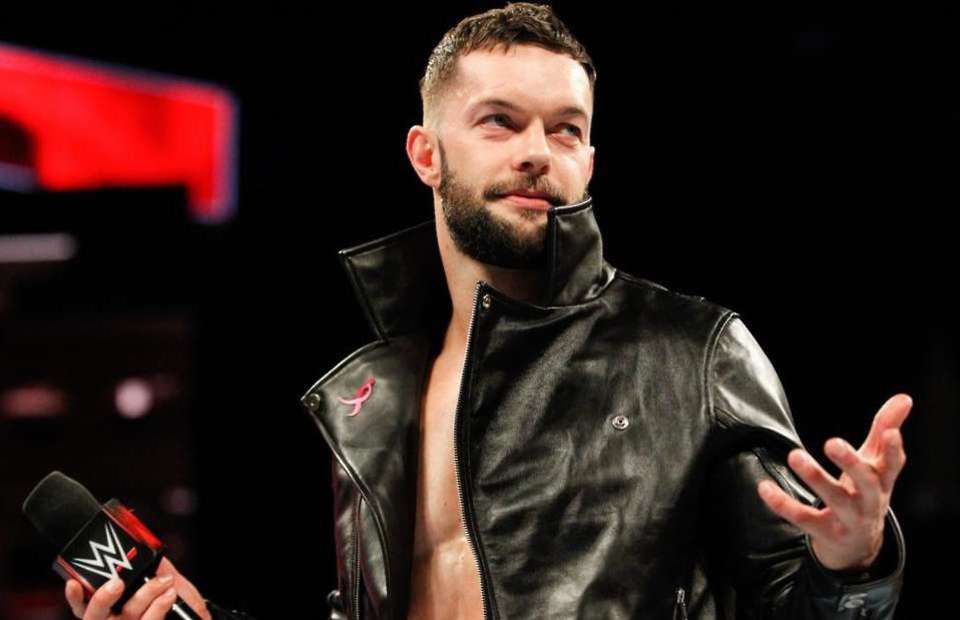 Finn Balor
Finn Balor's treatment throughout most of 2017 made absolutely no sense either. The first ever Universal Champion had a year to forget after returning from his long-term injury and has only recently found himself as part of WWE's major plans around the Intercontinental Championship heading into WrestleMania season. Only 4 short months ago, Finn was about to walk in to a comical farce of a match at TLC which would have seen him doing his very best Tony The Tiger impression while facing Bray Wyatt dressed in drag pretending to be his dead sister. Yep. That nearly happened.
Finn is undoubtedly one of the best wrestlers in the world right now, incredibly popular with the fans and is right up there with Strowman as one of the next big stars to carry WWE forward unto the future. It is strongly believed that some members of WWE management still don't view Balor as the future of the business due to various factors including his size, his injury record and lacklustre feuds up to now, but Cena's backstage influence and his relationship with the WWE's higher-ups could easily see these doubts set aside with one recommendation. This match would undoubtedly be a show stealer, Finn has always treated us to great matches and Cena has shown some of his best ever work over the last 12 months against the likes of AJ Styles. This could quite easily be Finn's best rivalry to date and be the making of him in WWE.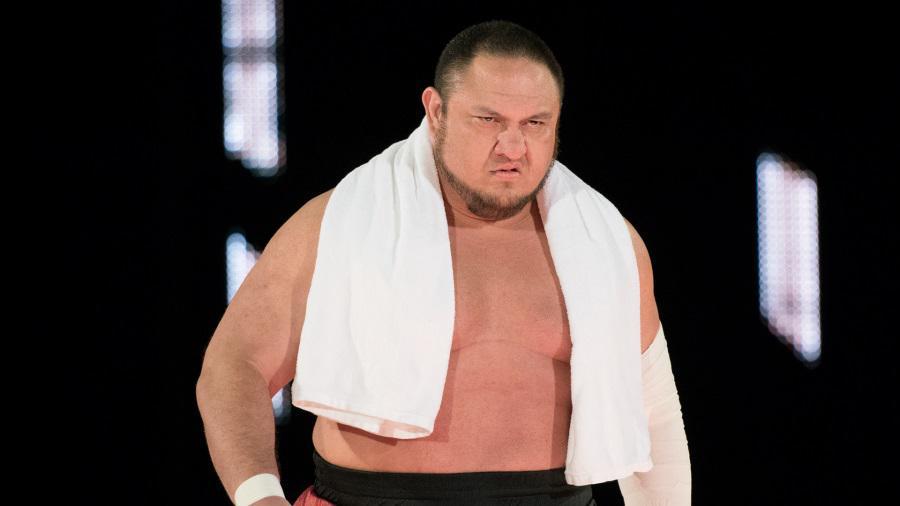 Samoa Joe
This. This is the one for me. Joe has been out injured for a short while and it couldn't have come at a worse time. He was an integral part of the Universal Championship scene leading into Summerslam, had a great rivalry with all three members of The Shield and had solidified himself as one of the best heels the company had to offer with his attack on Paul Heyman. Joe would certainly have made a major impact in the Royal Rumble and was nailed on for a huge push, but as much as his injury derailed his career slightly it could have been a blessing in disguise for the Samoan Submission Machine. A pissed off Joe could come back to RAW looking to make up for lost time, immediately starts taking people out left right and centre and then sends a challenge to the entire roster for WrestleMania. Who should answer? The leader of the Cenation of course.
Joe is absolute fire on the mic, bringing a level of intensity which you don't always get from the larger powerhouse superstars, and his potential promos with Cena have me foaming at the mouth. Their wrestling styles compliment eachother to perfection, they both have the advantage of many years of experience at the top level and despite their career trajectories taking very different paths they can both claim to be the top stars in their respective promotions which could be something to sink their teeth into during back and forth verbal sparring. With the correct booking behind it, this could prove to be Cena's greatest rivalry to date.
This could well prove to be the last WrestleMania for John Cena, so it needs to be a good one. Regardless of your views on WWE's poster boy, very few men or women have made an impact the size of his and he deserves one more great Mania moment to be remembered by. His most likely opponent? The Undertaker. The one I want to see? Samoa Joe.
John Cena's time is very nearly up… and his time to cement his legacy is certainly now.

What Is The Future Of Tommaso Ciampa?
What does the future hold for everyone's favorite bad guy?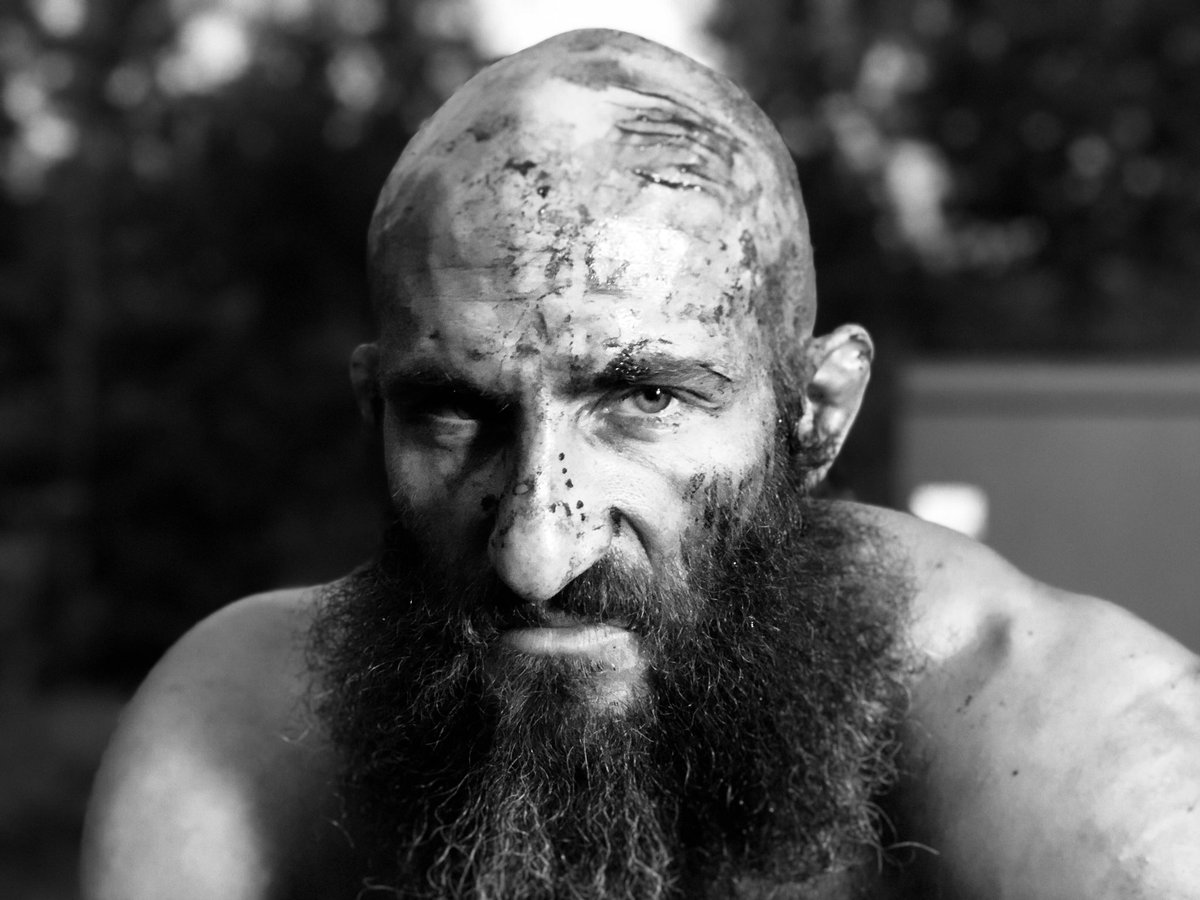 Scott Mcleod takes a look into the crystal ball to see what the future holds for Tommaso Ciampa.
This weeks NXT opened with Triple H officially announcing that Tommaso Ciampa had vacated the NXT Championship. The rest of the show was centered around a spectacular fatal 5 way won by Adam Cole. Cole now earns the right to face Johnny Gargano in a 2 out of 3 falls match at Takeover New York to crown a new champion. While Gargano's future looks set what about Ciampa?
A short video on this weeks episode showed he was in Birmingham Alabama and he'd had the neck surgery. Surgery that is said will cause him to be out from 6 to 14 months. We've seen Ciampa come back from injuries before but after such a long time off he showed return to NXT or is it time to call him up.
There is a story to be told with him returning to NXT to reclaim Goldie. Coming to take the very thing he was obsessed with and never lost. Part of the reason I'm not sure if should return to NXT is the fact it's been almost 4 years that he's been with the brand. He & Gargano debuted on the October 2015 episode of NXT despite not officially being signed.
Ever since he's been a big part of NXT always tied to Gargano is one way or another. There's only so much anyone can do in NXT before people start clamoring for them to be called up. Given the time frame he could be out I like the idea of him returning by appearing on the Raw or SmackDown after next years WrestleMania. Just imagine the pop that would get. The kind he should of got when he & Gargano appeared on Raw.
This was my initial idea. However as with anyone who comes up from NXT there is the fear that they won't know what to do with Ciampa. Also after such a serious injury it's likely they will keep in him NXT at least for a few months to be sure he's good to go. I know Ciampa despite getting a hero's return could easily turn the crowd against him again in a heartbeat.
It would be interesting to have in NXT for few months to show he can be booked in storylines that don't involve Gargano since they've been linked for so long. I wouldn't object to him regaining the title for a few months before actually being beat for it this time. When he does go up hopefully he can finally finish his story with Gargano. Gargano looks to be gaining momentum when Ciampa appears like a ghost from his past.
Andrew's Quarterfinals & Semifinals New Japan Cup 2019 Ratings & Analysis
Andrew's combines the New Japan Cup Quarters and Semis out of necessity. Who made the finals? How were the matches leading up?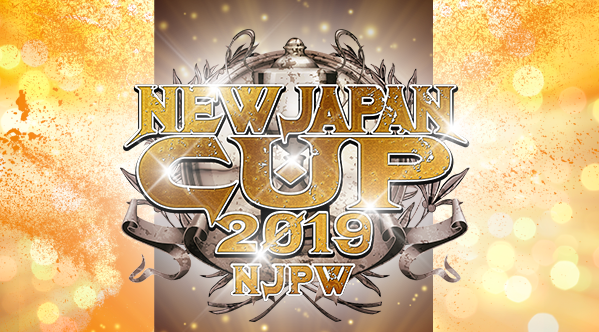 Andrew's combines the New Japan Cup Quarters and Semis out of necessity. Who made the finals? How were the matches leading up?
Due to personal plans, I figured it would be best to group these two and cover the Finals show in full on Sunday. So this way no article looks awkwardly short.
Now after an interesting first 2 rounds, we saw some upsets and some favorites pushed harder than expected.
Many of the usual suspects made the Quarters, so let's see who gets out alive!
Quarterfinals Ratings:
Tomohiro Ishii vs YOSHI-HASHI: Ishii wins via Vertical Drop Brainbuster @20:25 – ****
Kazuchika Okada vs Will Ospreay: Okada wins via Rainmaker @20:10 – *** 3/4
Colt Cabana vs SANADA: SANADA wins via Skull End @14:55 – ** 1/4
Zack Sabre Jr vs Hiroshi Tanahashi: Tanahashi wins via Leg Clutch @21:10 – *** 1/2
Quarterfinals Analysis:
YOSHI had something to prove, and being that he and Ishii are stablemates, it felt almost personal. YOSHI came out with more fire and resiliency than we're accustomed to expect from him and had a few nice near falls. Never really being able to hit Karma, and trying to go toe to toe with Ishii on strikes was his undoing. You don't trying to go blow for blow with the Stone Pitbull.
Okada and Ospreay are great together. As much as I was previously against Ospreay, after his neck injury he seems to actually be doing more than just a plethora of pointless flips. Ospreay has started to become more calculated and Okada keeps getting pushed harder and harder each time these two get together. Though I feel their 46th Anniversary was better, this was still a damn good match. New Ospreay is best Ospreay.
Colt and SANADA. What can I really say. Colt tried to outsmart SANADA on multiple occasions but seemingly gassed himself out being quirky. He overshot the Superman Pin once allowing SANADA to roll out of it and then he just missed, leaving himself wide open for the Skull End. Hopefully we see SANADA get over the hump in the semis, but he's in some pretty elite company.
Sabre and Tanahashi was a deliberately paced match with Tanahashi trying to keep Zack away from his legs. I'm surprised that Zack didn't immediately go after the legs when we all know Tanahshi has two bad wheels. So something about Zack seemed to not be nearly as sharp and calculated as usual, so Tanahashi was able to land an Inverted Slingblade and squeak out the pinfall with a Leg Clutch, much to Zack's chagrin.
Quarterfinals Overall Score: 6.75/10
After a first day of two great matches, the second was bound to not live up to the bar that was set because of well, Colt Cabana. No knock on Colt because he is a well rounded wrestler, but because he was basically Gaijin Yano in this tour, he wasn't going to put on  a classic. Honestly, even Tanahashi and Sabre was a little underwhelming. When YOSHI-HASHI is a participant in the best match of this section, some soul searching might be in order.
Semifinals Ratings:
Kazuchika Okada vs Tomohiro Ishii: Okada wins via Rainmaker @21:10 – **** 1/4
SANADA vs Hiroshi Tanahashi: SANADA wins via Skull End @24:10 – ****
Semifinals Analysis:
Okada and Ishii was a hell of a slobber knocker. Ishii does have a G1 victory over Okada, so it wasn't a foregone conclusion that Okada was going to win, and there were plenty of callbacks to the match where Ishii won. Okada saved the match for himself a few times with desperation Dropkicks, as Ishii just kept coming at him and avoiding the Rainmaker attempts for the most part. A multitude of headbutts and attempted Tombstones is where the match swayed to Okada. Ishii kept trying to hit the Tombstone to weaken the neck for the Vertical Drop Brainbuster, but Okada was wise to it and hit a Jumping Tombstone of his own, to set up the Rainmaker finish. Solid match, with the type of aggression you'd expect from two men who really wanted the chance to beat the hell out of Jay White.
Tanahashi and SANADA is interesting. They have similar teachers and harken back to both for their distinctive style. Tanahashi has been referencing Fujinami a lot to avoid knee damage and SANADA loves himself some Mutoh. We saw this match be a little more of a mat based chess game, with both finding ways to work over the other. Tanahashi went through the litany of the moves he used in the tournament thus far, only to have SANADA either break out, or outright counter. Tanahashi tried to use the Leg Clutch he used against Zack Sabre, but SANADA blocked it and sunk in the Skull End. Which marked the end for Tanahashi.
Semifinals Overall Score: 7.5/10
These matches were great and lead to a rematch between Okada and SANADA. In what was one of Okada's better title defenses last year, SANADA is a year older and hopefully with a new trick. The excessive attempts at the Moonsault, are what spelled SANADA's doom last year.
See you tomorrow for the New Japan Cup Finals! Does SANADA or Okada face Jay White in MSG?