AJPW Champion Carnival Picks: Chairshot's Uneducated Feat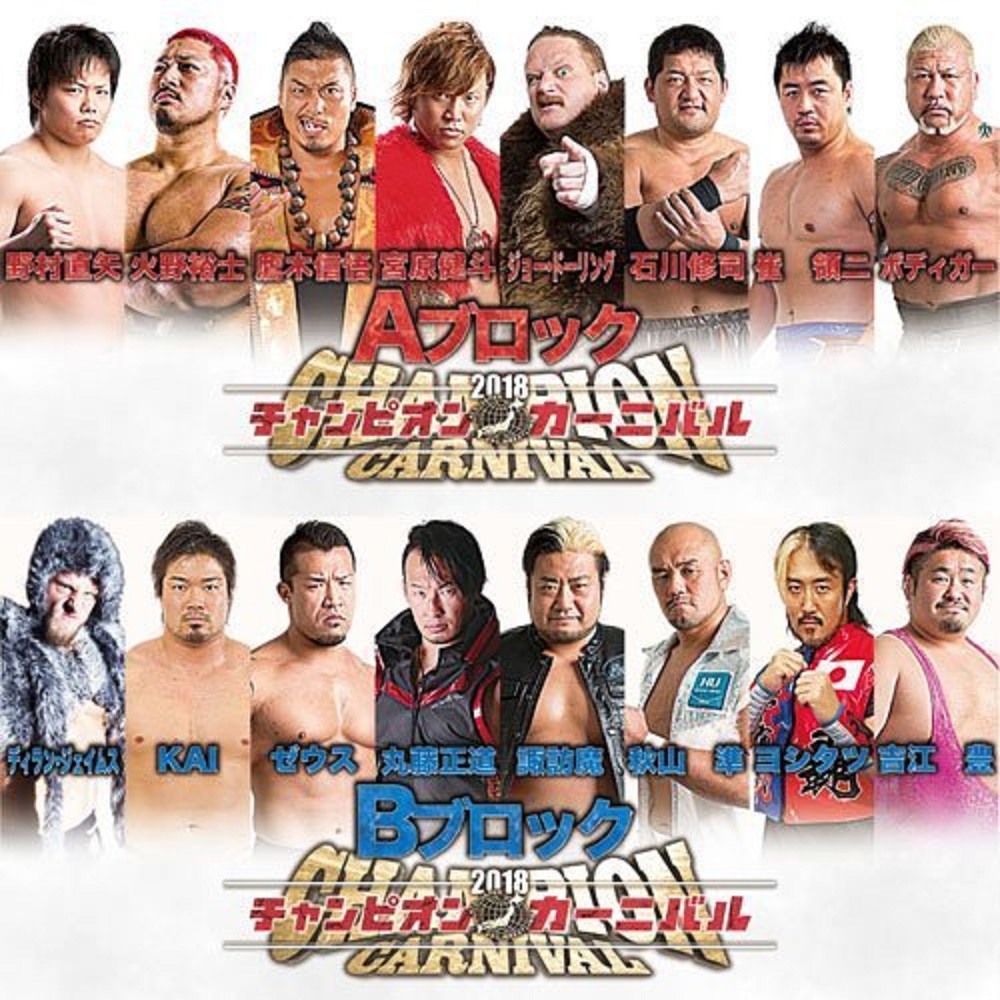 Well in the interest of remembering there's more going on in the world than WrestleMania at this moment, and our burgeoning Puro section, we should take a small stab at working through All Japan's Champion Carnival. With an assortment of freelancers and outside talent, coupled with newly crowned Triple Crown Champion Kento Miyahara, there's a lot of hype and tension built in to all of these combatants.
In the interest of making things easier to digest, check out Mathew's article (http://thechairshot.com/2018/04/ajpw-dream-power-series-final-results-review-3-25-2018/) for the full rundown of the A & B block. But we're going to have a few Chairshot writers choose the A & B block Finalists and then an overall Carnival Winner.
"Block A Winner: Joe Doering
Joe is a little more of a "gut pick" for me. He made it to the finals last year, and lost to Shuji Ishikawa. In the Carnival last year he lost to Kento Miyahara, and just lost the Triple Crown Championship to him on March 25th. So this comes across more as Doering trying to prove the doubters wrong. Coming back strong after battling cancer, he did have a fairly forgettable reign and not being able to beat the new Ace, has to ignite a fire in him. Doering could easily Draw with Miyahara in the swiss, so that proves some level of improvement and if Miyahara holds the belt long enough, we could see a rematch. Yes, Yes, it's a long shot, but this is also an 'uneducated feat' after all.
Block B Winner: Naomichi Marufuji
Marufuji is a fairly well known name among many fans, regardless of how deep into Japanese wrestling your interest goes. He's my favorite however for the reasons this story tells. His team is currently positioned in a tie for 2nd place in NOAH's Global Tag League (his partner is Atsushi Kotoge). This is important because he's got 3 matches during the point after the Carnival starts (4 if he makes the finals). So the media was already questioning his ability to balance both tournaments, and it openly frustrated him. So in my magical Christmasland, I'd like him to come up a little short in the Tag League, but prove the doubters wrong by taking down the Carnival.
Carnival Winner: Naomichi Marufuji" – Andrew Balaz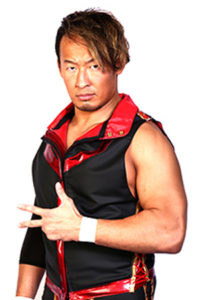 "For A Block, while I can see Kento Miyahara actually making it to the finals as the Triple Crown Champion, I would have my pick go to Shingo Takagi and it's hard too since A Block is really stacked and anyone of them has a chance to win. With B Block my pick is Naomichi Marufuji since I have a pretty good feeling with his chances going forward into the finals, but Zeus is also my dark horse pick. My fantasy type booking would be to have Marufuji and Shingo in the finals since they've teased having a match together for quite some time and feel like this would be the perfect place to do it.
My main pick to win the whole thing would be Naomichi Marufuji because for the past few Championship Carnivals, they've been in favor of the outsiders winning the whole thing, so I like my chances with Marufuji winning. Plus it would give Kento a credible opponent for his next championship and also exposure for both AJPW and Pro Wrestling NOAH. Kento Miyahara vs. Naomichi Marufuji for the Triple Crown Championship? Sign me up." – Mathew Sarpraicone
"Block A Winner: Shingo Takagi
Making his full-fledged mark into the Heavyweight division, it is finally time for Shingo to shine outside of Dragon Gate. For well over a decade, Takagi has put on some of the best matches around in Dragon Gate, but was highly overlooked due to his Junior Heavyweight stature. Now receiving the opportunity to expand into the major promotions it's only right for SHINGO to be a fresh new challenger for Miyahara.
Block B Winner: Suwama
My original pick was Marufuji, but I don't know if All Japan was willing to have an all-outsider final. I'm just going with the safe-bet in Suwama, who is looking to regain prominence as the Triple Crown Champion. He never got his full rematch so it's only right for him to head out to a final and gain back his spot.
Winner: Suwama " – Christopher McManus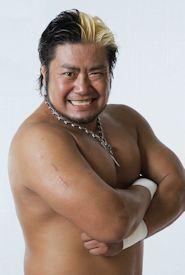 "Block A Winner- Joe Doering
Doering, the runner-up in the 2017 Carnival, will look to avenge his loss last year by making another run in this year's tournament. He will have a tough road in the block against the likes of Ishikawa and Miyahara. But as this block beats up on one another, look for Doering to be the one to come out of this group and vie for the championship.
Block B Winner- Naomichi Marufuji
Marufuji will look to put his name on the list of recent "outsiders" to come into All Japan and leave as Carnival Champion. Even at his age, Marufuji continues to shine in the ring with his skill and agility. You could look at it as though Marufuji got the luck of the draw here, but there are a couple of names to contend with in Suwama and Zeus. In the end, I see him moving on into the final.
Carnival Champion- Joe Doering
If my prediction comes to fruition, a Doering vs. Marufuji final will certainly be a contrast of styles. Doering with the powerhouse game against the agility of the aged Marufuji. The match should be a very entertaining one, but when it's all said and done I see Doering taking that next step and coming home with the prize that alluded him in 2017." – Brandon Murchison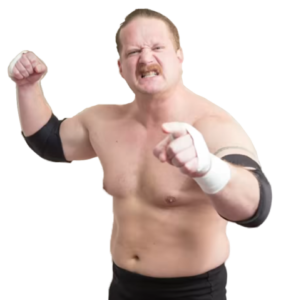 A BLOCK: Shingo Takagi"
B BLOCK: Naomichi Marufuji
My "expert" picks are actually quite specific, but hardly educated. That's okay though, my colleague at work picked her NCAA bracket based on mascots and places she thought would be cool to visit.
Shingo Takagi represents Dragon Gate, a promotion that doesn't get nearly enough love in the States. Like many US fans, I came to know Dragon Gate through Ring Of Honor, and later Dragon Gate USA (RIP). Shingo proved he can hang with anyone, and from what I can tell his inclusion will lead to quite a few "dream matches" in A Block.
Naomichi Marufuji? Ditto. Seriously. I first saw Marufuji live at ROH Final Battle 2005, when he challenged for Bryan 'Daniel Bryan" Danielson's World Championship. Outside of a few complaints about selling the leg (made by fat dudes in black shirts who never trained a day in their lives), the match was insanely amazing.
So am I personally attached to both? Yep. Does AJPW having a history of outsiders having successful runs in the Carnival support me? Yep.
My winner? The one I like a little more: Shingo Takagi.
At least I didn't pick by mascots and desirable geographic locations. That colleague of mine won our bracket challenge. I came in second..." – Greg Demarco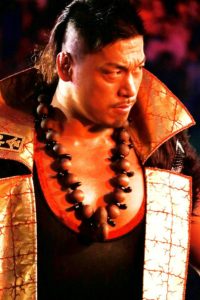 So there's a few similar picks throughout these wonderful expert picks. So you might as well put some combination of Joe Doering, Shingo Takagi, Naomichi Marufuji or Suwama in the finals. Everyone loves tournaments, and even though the format of the Champion Carnival has changed over the years, it's still just as prestigious as any other tournament, including the G1.
If you're not aware of All Japan Pro Wrestling, keep you eyes on The Chairshot as we bring you updates on the Carnival via Mathew and myself focusing on the Blocks individually.
King's WrestleMania Rewind: Stone Cold VS. Scott Hall (WrestleMania X8)
Chris King is back with another WrestleMania Rewind, looking at the NWO's Scott Hall battling Stone Cold Steve Austin at WWE WrestleMania X8 from Toronto!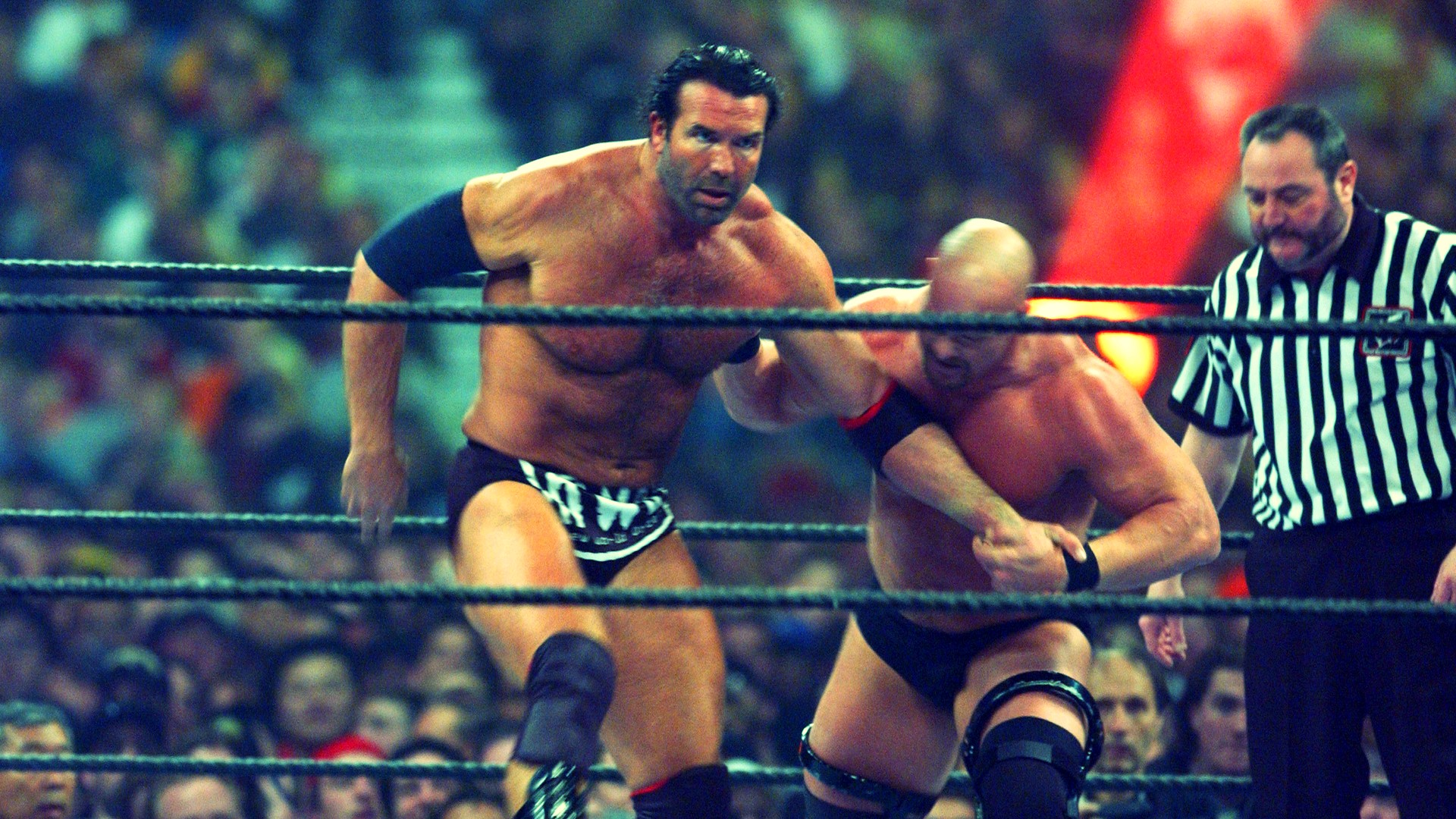 Chris King is back with another WrestleMania Rewind, looking at the NWO's Scott Hall battling Stone Cold Steve Austin at WWE WrestleMania X8 from Toronto!
Chris King is back this week with another edition of WrestleMania Rewind, where he is rewatching all the past Mania matches and feuds. This week you're in for a treat as we look back at 'Stone Cold' Steve Austin vs. Scott Hall at WrestleMania X8.
In late 2001, Vince McMahon bought out his competition WCW and acquired the rights to a plethora of talent including Booker T, Eddie Guerrero, Chris Benoit, and the iconic trio known as NWO. Hulk Hogan; Kevin Nash, and Scott Hall were hell raisers, and what better way to make a name for yourself than take out the two top superstars in the WWE The Rock, and Stone Cold?
The NWO cost Austin his chance at becoming the Undisputed Champion at No Way Out during his match with Chris Jericho. Adding insult to injury, the NWO spray-painted 'The Texas Rattlesnake' with their brand logo just like they did in WCW. As you can imagine, Austin was pissed and out for revenge against the group and primarily Scott Hall.
Hall would challenge Stone Cold to a match at WrestleMania 18. Both superstars beat the living hell out of each other leading up to this highly-anticipated match for who runs the WWE.
The glass broke and Stone Cold made his iconic entrance, and black and white NWO covered Halls' entrance alongside Kevin Nash. With the odds stacked against 'The Toughest S.O.B' could Austin or NWO prove their dominance? Sadly the NWO  broke up that very night when Hulk Hogan came to the aid of his adversary The Rock after their 'iconic' dream match. Stone Cold would ensure the victory with the Stunner. Hall would perform an Oscar-worthy sell over the finisher.
What a time to be a wrestling fan in the 2000s when nothing was impossible for WWE. Who would've thought WCW would go out of business and Hogan would make his long-awaited return to WWE?
King's WrestleMania Rewind: Seth Rollins vs. Kevin Owens (WWE WrestleMania 36)
Chris King takes a look at the most underrated WWE WrestleMania matches, and starts off with Seth Rollins battling Kevin Owens at WrestleMania 36!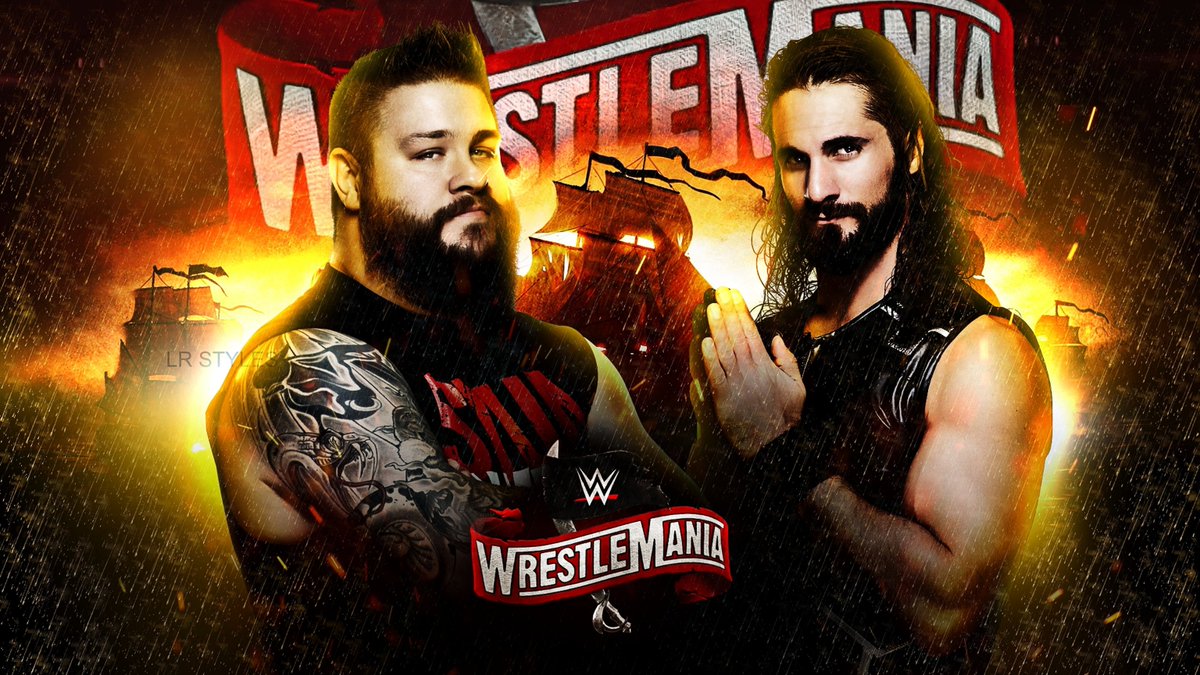 Chris King takes a look at the most underrated WWE WrestleMania matches, and starts off with Seth Rollins battling Kevin Owens in the WWE Performance Center at WrestleMania 36!
Chris King is starting a new series heading into WrestleMania season dubbed WrestleMania Rewind. Each week he'll be going back and sharing his insight over underrated matches at the Show of Shows. First up, is Kevin Owens vs. "The Monday Night Messiah" Seth Rollins at WrestleMania 36.
At the 2019 edition of Survivor Series, Rollins sacrificed himself during the men's traditional match allowing SmackDown to ultimately gain the victory. The following night the self-proclaimed Messiah, berated the whole roster but KO was not having any part of it. Owens quickly became a huge barrier in Rollins' cause for the greater good. The Authors of Pain attacked Owens with Rollins' character in question.
Owens finally had enough of his rival's mind games and torment and challenged Rollins to a match on the Grandest Stage Of Them All. Rollins mockingly accepted his challenge and the match was made official for night one of WrestleMania. Owens came out of the gate beating the holy hell out of the Monday Night Messiah trying to achieve his long-awaited moment at Mania but, Rollins tried to steal a disqualification victory by using the ring bell.
Owens hellbent on revenge provoked Rollins into turning their encounter into a no-disqualification contest where the fight could be taken all over the empty arena. The highlight of the match, was when KO used the WrestleMania sign to deliver a thunderous senton bomb through the announce table. Owens would secure the victory with a Stunner in an incredible match. Despite having no crowd during the pandemic era, both KO and Rollins put on an intense performance under the brightest lights.
In my personal opinion, this was a great feud that helped both superstars in their transformation as compelling characters for years to come.