CheapShots: Three Houses Adjacent to The Downs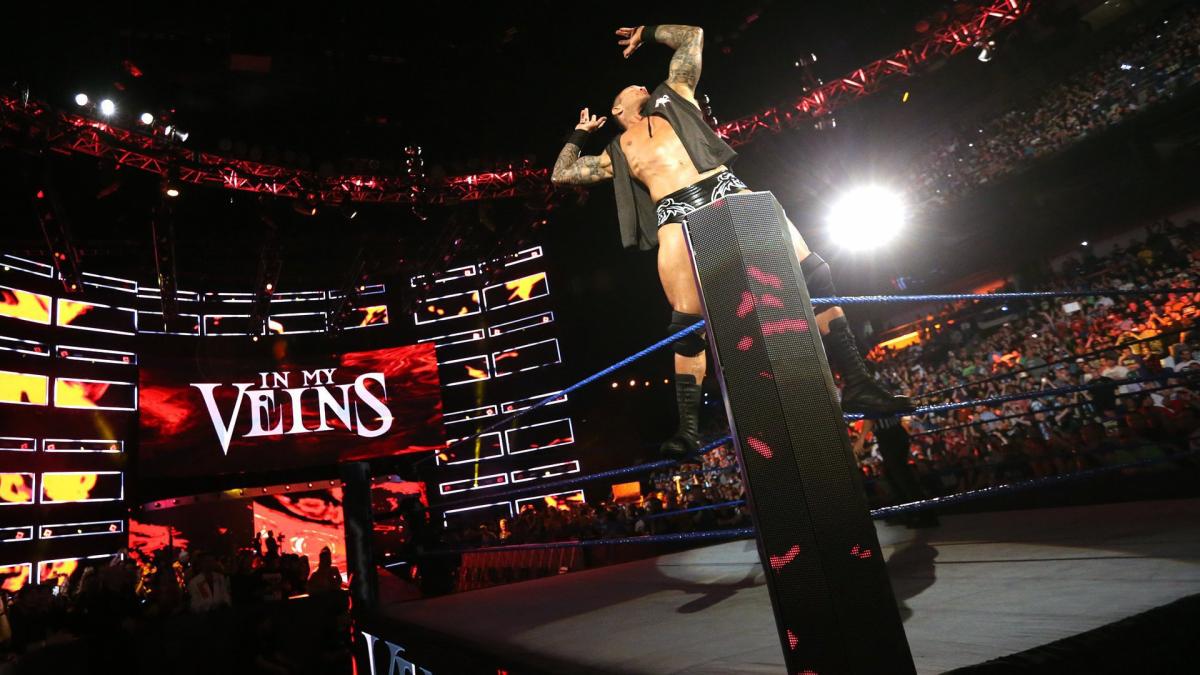 Cheap Shots are unfiltered, uncensored opinions, and those opinions reflect only the author!

Mad Man in a low altitude cruise over Bluegrass Country, specifically Louisville. Don't worry. My passengers and I are completely safe. Just passing over three landmarks of the pugilistic arts in the shadow of Churchill Downs. Two that still call the city home, and one that was recently called home. If you know geography, sports, and American history, obviously our fly over starts with Cave Hill Cemetery. Throughout his career, Mohammed Ali was asked where and how he learned to talk trash. His answer was always the same: A California bad boy, and an OG of boxing's showoff cousin who made his money cutting heel promos. We called him Gorgeous George. As for his mind and hands, those were given by God. Copying him is equivalent to a guitarist copying Hendrix. Others can try, but there will only be one. Thank God for, and posthumous blessings to The Louisville Lip, Mohammed Ali.
As we settle into our field of markdom, The Kentucky Fried Tour continues after entering the wealthy side of town and doing a quick flyby of Castle Cornette. Despite blocking me on Twitter, the man is a true genius of the art form. His accolades within Professional Wrestling cannot be questioned. Thanks to his Googlish memory and blade-like wit, I enjoy listening to both of his podcasts on MLW Radio, and I encourage passengers on this flight to do the same. The final stop before the main event is a large, tall structure with a brick façade. Constructed around the turn of last century, she sits abandoned, screaming faint echoes of the city's glorious past in the art form. Her name is The Louisville Gardens. The Polyester Tennis Racket has chronicled the institution's history in his book; co-authored by Mark James. Tuesday Night At The Gardens: Pro Wrestling in Louisville I would not mind having a copy. If you are a fan of wrestling history, I implore you to contact the proper government agencies in Louisville to help insure the building be made a historical landmark and remain standing. There might be enough money in Commonwealth Thoroughbreds to make it a museum or reopen it. What do I know?
We're off to Vinnie's circus. Guess who opens the show? It's Mike, The Fake-Lister, who makes fake movies and steals money! Our first Miz TV on Tuesday in several years sees Mike claim that SmackDown Live is now The "A" Show because of his presence. He continues to hold his newborn up as the light that changed him. Claiming he no longer holds grudges, even though Daniel Bryan still does. Miz tells us he understands and says Bryan is welcome to come out and punch him in the face. After two false starts, different music hits. It's Big Cass wearing a custom suit and Rolex. Last I checked, baby faces don't wear suits. Cass takes his time getting to the ring. The Long Island Redwood proved he can still cut a decent heel promo. Hammering the fact that he was rehabbing too, and compared to the former GM, The Big Accent says no one cared about his comeback. He compares Daniel to a younger version of himself. Saying he was weak, and only worth beating up. Later, we see Bryan coming out of the training room with an iced shoulder. The Yes Man talked to Paige and has a match with Big Cass at Backlash.
Athletic activity started on this week's episode with early recess. A Ladies Tag Match with Becky Lynch and Asuka against The Iconics. The Aussies must be good on the mic to be heels. They can certainly pull this off. After a good promo, the match began with a quick baby face advantage until The Sexy Koalas got good heat on The Lass Kicker until The Japanese Ace got the tag. Asuka is so physical. Everything she does looks like it hurts! She played boomerang, then Becky got the tag. The Kangaroos got to the outside and Becky was posted and thrown back into the ring close to the ropes. The Rising Sun Mystic had been knocked from the apron by accident and couldn't make the save. Peyton Royce put her feet on the cables to get the win. Asuka may slowly be making a heel turn to justify the loss of her streak at WrestleMania.
Welcome to the promo section of our program. My apologies for playing hop scotch. Here we go. A rather ghostly-looking Renee Young is standing outside Shane McMahon's office when a happy AJ Styles emerges. He explains that he can get his hands on Shinsuke Nakamura through the device of a 6-Man Tag Match later. Next, we get a vignette letting us know Andrade "Cien" Almas and Zelina Vega are coming soon. Good thing he's got talent. Otherwise this could be another Lita situation. Cut to The Usos locker room and Naomi walks in. She is concerned for her husband's safety after The Bludgeon Brothers attacked him last week
Jimmy told her not to worry or come to ringside again. Wives rarely listen. The segment housing the singles match between Jimmy Uso with both partners outside was short and a typical beating until the place went dark. The Glow Worm's music hit, and she actually made her full ring entrance. Everybody was distracted, allowing Jimmy to roll up Rowan for an interesting win. This might have been used too early for storyline purposes. I like WWE "breaking" the fourth wall and using Naomi here. I hope they are very careful with this. PS: Again, where the HELL is Lana for Rusev Day? Just asking!
Human Nyquil portion of the night because Stamford has to shove Carmella down our throats. Thankfully, it was a shorter segment than it could've been. The Fake Wrestler hijacked procedure by insisting the production truck put her "highlight package" on a loop. Honey, I can't climb a ladder, but I KNOW I can cut a better heel promo than you. After all, I brought you out of hiding all by myself. That's not a work is it Ms. NFL Cheerleader? Charlotte was finally given permission to quell the insanity. Second Nature came to the ring, signed the contract for her SmackDown Gold rematch, and clocked Wasting Time's jaw into the table. God Bless you Charlotte! I have no life and a hypothetical question: Would Vince McMahon and WWE Creative do anything differently with a nuclear heat heel like Blondie Circus if sheep emptied their seats and cleared out when her music hits instead of giving the desired Pavlovian reaction of booing?
A game of musical chairs broke out surrounding United States Gold once again. It was "supposed' to be a Hardy/Benjamin reset. The script was flipped though. The Champions music was cut off half-way down the ramp. The void was filled by a venomous melody. Randy Orton's participation led Jeff Hardy to sit at commentary while The Gopher and The Snake had an even contest until a scrawny man in a mask comes through the crowd to distract Randy and give Shelton the victory. The Masked Shrimp turned out to be Sunil Singh. Dammit, of course they're gonna find a way to make this a Triple Threat Match.
Nain Event time. Here we go with AJ's 6-Man. This match was unique in only one sense. How was The Artist Formerly Known As going to be a heel in the ring? The full instrumental entrance theme is gone. Dubbed over with Rising Sun rap lyrics. His competitive attitude is intensified, with a cunning and viciousness that would make a Samurai proud. Nakamura has amplified himself without the low blows. Add them, and good luck stopping him. Karl Anderson took the loss and multiple Kinshasha Knee Strikes to protect Styles. This may be a normal finish for Shinsuke now. If so, this is what a heel is meant to feel like, Ask The Greatest, he knows. Decent matches with awkward ancillary happenings. If my passengers will allow me some leeway. A dude like me lasts two seconds in Saudi Arabia. I'll pick everyone up for the double shot in Montreal.
---
Always Use Your Head and visit the official Pro Wrestling Tees store for The Chairshot All t-shirt proceeds help support the advancement of your favorite hard-hitting wrestling website, The Chairshot!

---
Dear Smarks: WWE Does Listen To Fans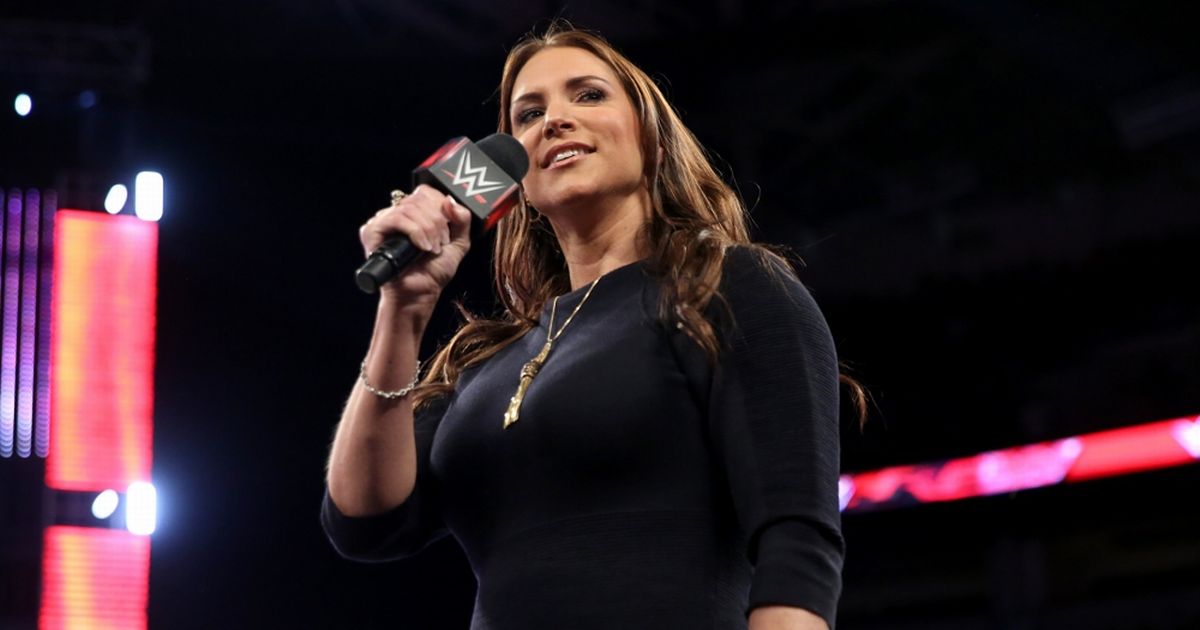 Either last week or earlier this week (my days are running together so I don't remember), Stephanie McMahon was at a summit called 'Game Changer' and she made the following comment: 'We're successful for one reason only – we listen to our fans.'
The internet smarks ROASTED Stephanie over this comment, mocking her for claiming that WWE listens to their fans when, in their minds, that is clearly not the case. Why? Because Roman Reigns, not Braun Strowman is champion, among other things. Clearly, any company that makes Roman Reigns champion over Braun Strowman isn't listening to their fans, or at least, their REAL fans. You know, the all-knowing, smark community who know how to run a multi-billion dollar business better than the people who work there do.
I've tackled this 'Real fan' nonsense in the past and I'm really not in the mood to do it now and the issue of Braun Strowman being champion is an article unto itself. However, let's be clear here: WWE DOES listen to their fans and the fans they listen to are the fans that buy stuff.
WWE first, last, always, and forever, is a business. They need money to survive and being a publicly traded company, they need money to keep the shareholders happy, that means they have to know who and what makes the money to keep the shareholders happy and keep the company afloat and who is making them the most money is Roman Reigns.
Don't give me that look. Don't roll your eyes at me and grumble about him being over pushed and/or shoved down your throat. I can name several people in WWE not named Roman Reigns that are over pushed. The bottom line is that Reigns moves merchandise, his stuff sells and sells really well. Having been to a few WWE TV/PPV tapings, I can tell you that Reigns' stuff can get a little tough to find and is usually the most requested item.
Now before any of you make snide comments about Reigns having more stuff to sell, I checked WWE's shop are and compared the number of Roman Reigns shirts to the number of shirts for AJ Styles, in terms of shirts including: T-shirts, tank tops, hoodies and what's available for both genders, Roman Reigns had thirteen shirts available while Styles had twenty. Thirteen different shirt designs to twenty and that doesn't include hats, gloves, or the non-wearable stuff available.
Oh, Reigns' stuff is bought by women and kids, so it shouldn't count? Here's my question: So what? It's still money that SOMEONE is spending on merchandise. If WWE didn't want women and kids to buy their stuff, they wouldn't be marketing stuff for women and kids. Why? Because women and kids are FANS!
For those of you still grumbling, here's some food for your thoughts: Why should WWE listen to their 'real' fans? No, I'm serious. Why should they listen to fans who cheer something one week, boo it the next, demand that indy darlings get pushed despite getting mediocre pops from Main Roster audiences, and pay more attention to beach balls and time clocks than the matches? Why should they listen to people who BRAG about spending a lot of money on tickets just to boo one person they don't like?
WWE is like any company, they listen with their bottom line, and what they're hearing from fans is that the fans like Reign because that's the stuff that sells the best. And before you say one thing about about Reigns' stuff being more available at TV tapings and Live Events, I've been to a RAW taping, a RAW PPV, and a SmackDown/205 taping and while Reigns stuff was at SmackDown, there was also a lot of Styles and Cena stuff available at RAW events and I'm not hearing any complaining about that.
Maybe the problem isn't that WWE isn't listening, it's just that your views aren't the what the majority paying fans think or want. WWE is catering to what most of their fans want, not just the small minority that can't seem to make up their minds about what they want.
---
Always Use Your Head and visit the official Pro Wrestling Tees store for The Chairshot All t-shirt proceeds help support the advancement of your favorite hard-hitting wrestling website, The Chairshot!

---
Cheap Shots: Should Finn Balor Quit WWE?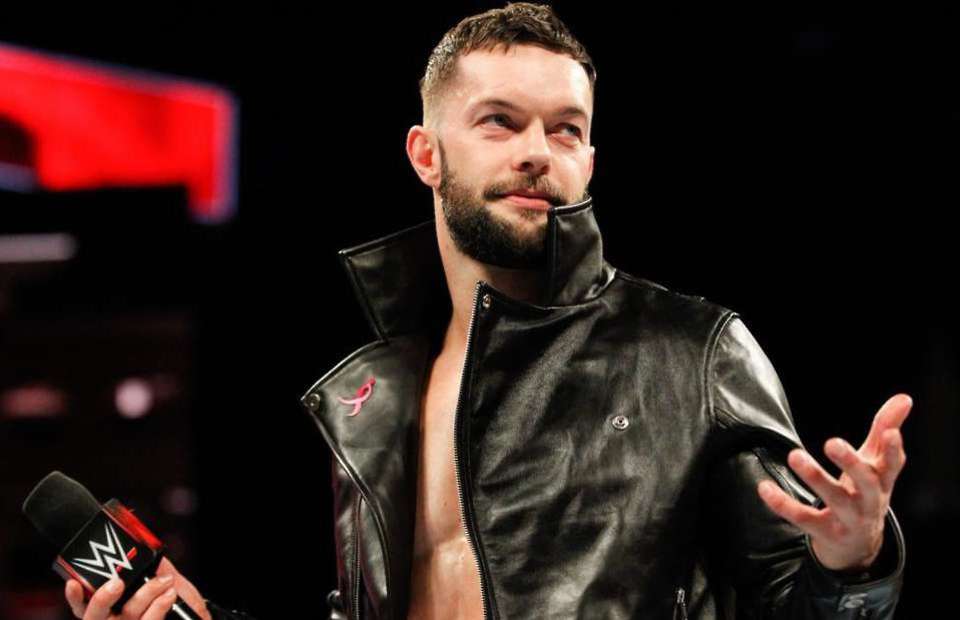 Why Finn Balor should "Quit" The WWE
After seeing KO burst into tears on Monday night RAW two weeks ago and "quit" there were a slew of videos about why KO "quit". The biggest one was to revitalize his character. So in playing the devils advocate why not have the first Universal Champion quit? Here's why!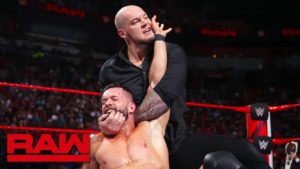 After Balor won and "lost" the title after 2016 SummerSlam he's had and up and down career in the main roster. The once longest reigning NXT champion was a phenomenon when he joined the NXT, but once he hit the main roster, while fan support is still there it is fleeting. He had a brief reunion with Gallows and Anderson which might've singled a heel turn to fans, a feud with Rollins for the IC title and has had back to back to back matches against Baron Corbin. None of which have done anything for the superstars character. A heel turn might have helped a few months ago, but the repetitive booking has kind of killed that momentum. 
With Finn away from the scene for a while it might help the WWE reevaluate the talent that is Finn Balor, it might also give Finn time to figure himself out too. With a WIN to his name against Elias, it seems like the co-founder of the Bullet Club may either turn to his alter ego The Demon, or perhaps a superstar shakeup is in order and he should be in place to get Balor back in the limelight. Right now, Raw seems packed full of main card talent that is either starting a faction of sorts I.E. Braun, Drew and Dolph or is turning on The Shield.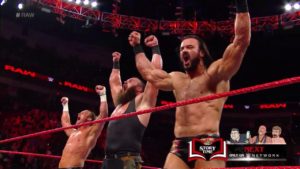 Listen, while SmackDown Live is producing the better show, it is not like the talent on there is being utilized any better. Nakamura is in limbo with the U.S. title, Aj and Joe are having a great feud in terms of promos, but not in the squared circle. The only thing that brings SmackDown Live as the A show is really their tag division and the Charlotte Flair/Becky Lynch feud. 
So maybe a frustrated Finn goes away, and comes back as The Demon on SmackDown Live and interjects himself in the feud between AJ and Joe, maybe he causes friction between The Club and AJ and they "screw over" AJ during a title match, the possibilities are endless moving Balor to team blue, but what this boils down to is WWE needs to make this move while Balor is still a fan favourite and what I mean by that is that he will always have the crowd behind him, but even the loyalist fans can get bored.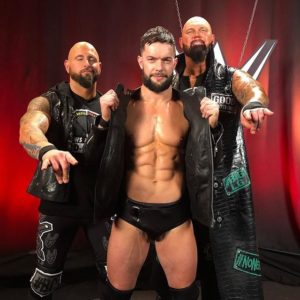 ---
Always Use Your Head and visit the official Pro Wrestling Tees store for The Chairshot All t-shirt proceeds help support the advancement of your favorite hard-hitting wrestling website, The Chairshot!

---
Cheap Shots: Mad Man's Testing Cheese in The Mouse's House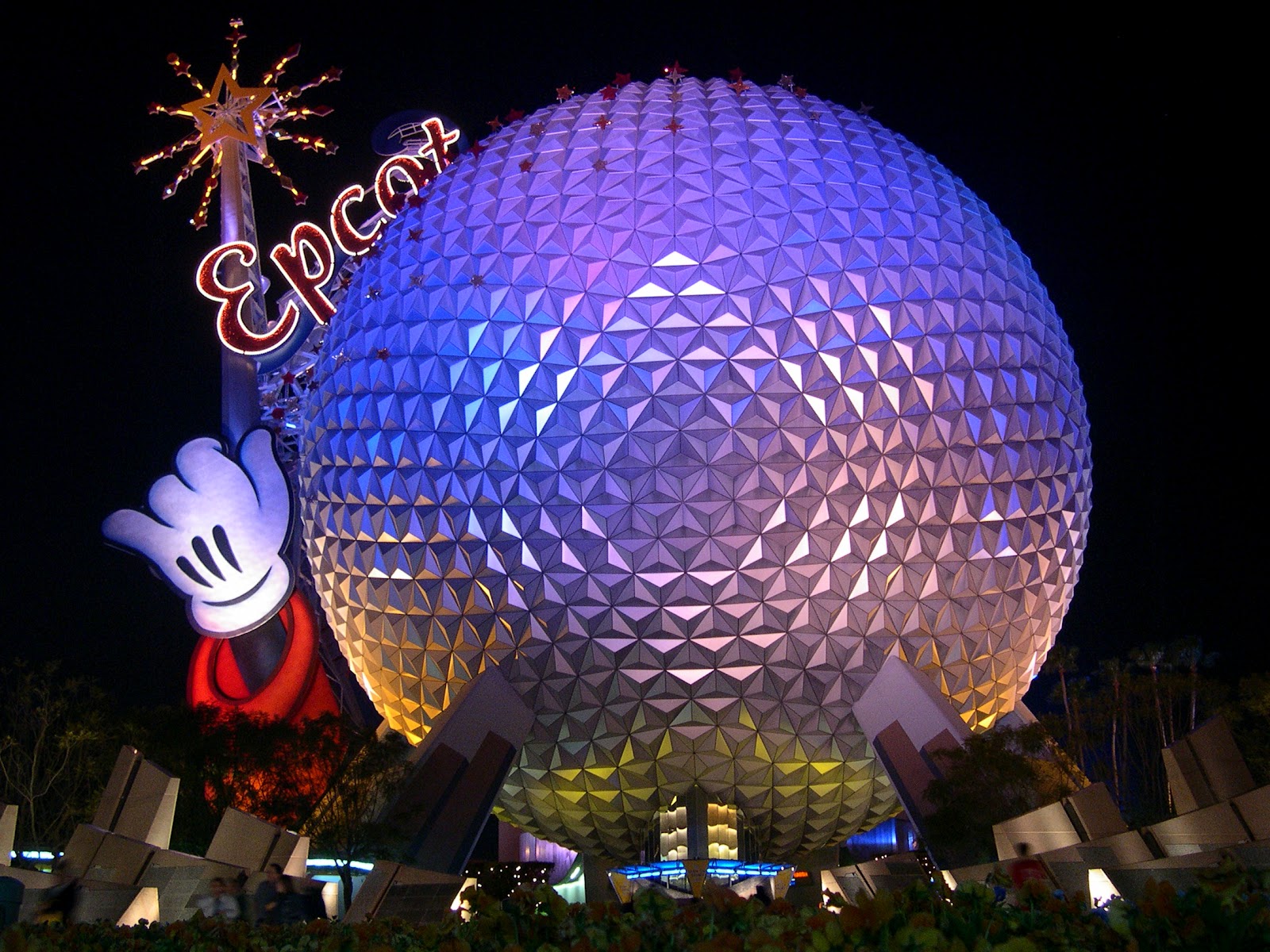 Gliding over The World's Largest Golf Ball for SmackDown Live this week. I believe Orlando was nothing more than a spot show for Graham. In his infinite wisdom, Eric Bischoff used Universal Studios for WCW TV Tapings. What's he getting paid for now? Doing a podcast? Big deal, a ton of my colleagues have podcasts, and they're smarter than him. Dixie Carter's TNA Wrestling reminds us that a talented roster cannot overcome a lack of inside knowledge. Impact Wrestling currently resides in the mouse's zip code today. The latest effort from The New York Big Top wasn't on a cheap PPV level. I have praised SmackDown Live as the better show for months. Others have done so for much longer. Instead, WWE hands us something between a glorified house show and a week early go home show for SummerSlam?
Let's find out if Vince left Mickey ANYTHING interesting. Randy Orton has been on The Main Roster for a generation now. He does psychopath extremely well. Not all psychopaths talk though. Creative should be more careful with Randy. He needs a very focused promo, and reason to talk. They should've kept him on a singular path here, Jeff Hardy. A tunnel-visioned Viper is a more dangerous Viper. Randall Keith Orton is neither one of The Authors of Pain. Don't give him a generic heel promo. We know he's capable. Let Jeff Hardy continue to twist in agony. If you must give Orton a verbal point, do a better job writing it, and save it for after SummerSlam.
Recess started with a backstage promo which would be unnecessary if Vince didn't book Triple Threats. The fracturing friendship angle is fine, if not required in the art form. However, can anyone pull it off without it feeling forced? Stamford sure can't. Why were Charlotte and Becky apologizing like it was Middle School? Vinnie put both of you in the match. Break the fourth wall and get mad at him. The Lass Kicker struggled to hide building frustration. Anybody surprised with this? She's Irish. They teased a possible tag match with The Dragon Huggers at Evolution? I EFFING HOPE NOT! Vince, get your head out of your ass. Unless it results in Sasha Banks being traded, put this mirrored storyline possibility on ice, since you can't get it right on Monday! Sorry for the tangent. The Tuesday Besties went over The IIconics, who have hit a wall recently.
Here's a crazy thought, WWE has approximately 14 ladies on The SmackDown Roster. What's wrong with holding a storyline off TV for a week instead of repeating it? Give us the illusion that friends took a week to work things out without telling Aiden English he'll be Ron Killings in a month or two. Lana is getting better in the ring, Let's find another way to stunt her. Put Almas' Mini Me over again and break up one of our most popular factions. My apologies, I must have hacked into Vince's email.
Creative got too many compliments on proms last week. Dammit boys and girls, y'all can only rope the moon once every six months. They tried again anyway, bad move! Outside of The New Day; who can read Facebook and make it good. everything else was yawn inducing. Later, WWEs modern answer to The Free Birds went on to beat The Bar in another great TV Main Event.
Random Observation: if smart marks need proof promoters and bookers view Championship Gold as nothing more than a prop, look at R-Truth. Never mind New York's original name for him. He was respected during his previous run in Orlando for Dixie Carter and TNA. He held Top Gold and was prominent there for a while. Why not? Dude is a fantastic athlete with good mic skills. Back in WWE, he is a glorified carpenter who cuts nonsense promos. I hope the paycheck is worth it, Sir? After setting up a match no one wanted, Truth lost to Shinsuke Nakamura in under ten minutes.
Sometimes, WWE looks dumber than usual in the age of social media. Can anyone tell me why they broke Mike's match signing with Daniel Brian on Twitter? Did they have a reason? Does anybody really think Mike was on set? Vinnie, suspension of disbelief? Where is it? They could've rebooted Cena/Taker from Mania. They reboot storylines far less personal and more pointless. Yes, Daniel got to wail on Mike for a minute. Can't we do better than to jump the gun so poorly on both fronts?
If Vince wants us to take one thing away from the Styles/Samoa Joe Angle, it is that Joe clearly has both the physical and psychological advantage heading into SummerSlam. Why does everything appear so lopsided though? Not saying The WWE Gold doesn't fit Joe. If he can stay healthy, it most certainly does. Yes, Joe is a badass, but AJ Styles is capable of rock-solid heel work too. Ask The Con Artist and Big Match John. Hell, Samoa Joe himself knows Styles' heel talent from elsewhere. It is disappointing the WWE might make fans wait months to see these two work up to their ability, if the trigger ever gets pulled correctly. Maybe by Hell in A Cell or Survivor Series? Given New York's reputation among smart marks, I wouldn't hold my breath. Speaking of which, if anyone did so on Tuesday waiting for a typical good show, I apologize. They got a glorified house show. Mickey Mouse deserves better cheese.
---
Always Use Your Head and visit the official Pro Wrestling Tees store for The Chairshot All t-shirt proceeds help support the advancement of your favorite hard-hitting wrestling website, The Chairshot!

---