CheapShots: Three Houses Adjacent to The Downs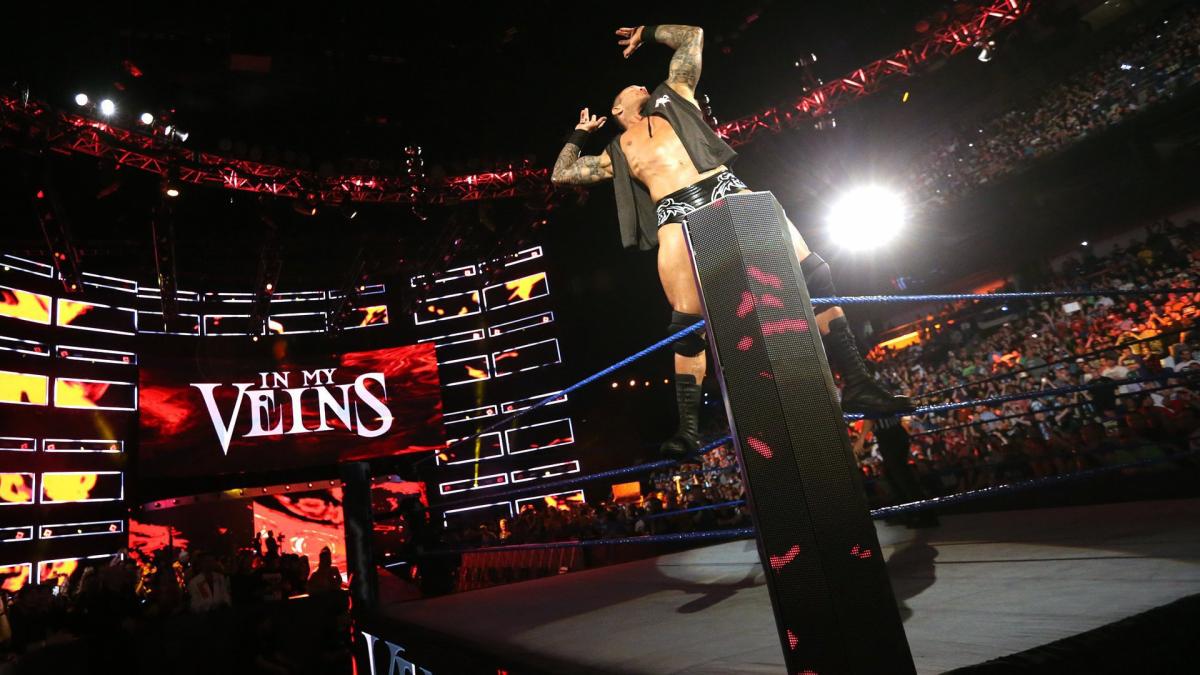 Cheap Shots are unfiltered, uncensored opinions, and those opinions reflect only the author!

Mad Man in a low altitude cruise over Bluegrass Country, specifically Louisville. Don't worry. My passengers and I are completely safe. Just passing over three landmarks of the pugilistic arts in the shadow of Churchill Downs. Two that still call the city home, and one that was recently called home. If you know geography, sports, and American history, obviously our fly over starts with Cave Hill Cemetery. Throughout his career, Mohammed Ali was asked where and how he learned to talk trash. His answer was always the same: A California bad boy, and an OG of boxing's showoff cousin who made his money cutting heel promos. We called him Gorgeous George. As for his mind and hands, those were given by God. Copying him is equivalent to a guitarist copying Hendrix. Others can try, but there will only be one. Thank God for, and posthumous blessings to The Louisville Lip, Mohammed Ali.
As we settle into our field of markdom, The Kentucky Fried Tour continues after entering the wealthy side of town and doing a quick flyby of Castle Cornette. Despite blocking me on Twitter, the man is a true genius of the art form. His accolades within Professional Wrestling cannot be questioned. Thanks to his Googlish memory and blade-like wit, I enjoy listening to both of his podcasts on MLW Radio, and I encourage passengers on this flight to do the same. The final stop before the main event is a large, tall structure with a brick façade. Constructed around the turn of last century, she sits abandoned, screaming faint echoes of the city's glorious past in the art form. Her name is The Louisville Gardens. The Polyester Tennis Racket has chronicled the institution's history in his book; co-authored by Mark James. Tuesday Night At The Gardens: Pro Wrestling in Louisville I would not mind having a copy. If you are a fan of wrestling history, I implore you to contact the proper government agencies in Louisville to help insure the building be made a historical landmark and remain standing. There might be enough money in Commonwealth Thoroughbreds to make it a museum or reopen it. What do I know?
We're off to Vinnie's circus. Guess who opens the show? It's Mike, The Fake-Lister, who makes fake movies and steals money! Our first Miz TV on Tuesday in several years sees Mike claim that SmackDown Live is now The "A" Show because of his presence. He continues to hold his newborn up as the light that changed him. Claiming he no longer holds grudges, even though Daniel Bryan still does. Miz tells us he understands and says Bryan is welcome to come out and punch him in the face. After two false starts, different music hits. It's Big Cass wearing a custom suit and Rolex. Last I checked, baby faces don't wear suits. Cass takes his time getting to the ring. The Long Island Redwood proved he can still cut a decent heel promo. Hammering the fact that he was rehabbing too, and compared to the former GM, The Big Accent says no one cared about his comeback. He compares Daniel to a younger version of himself. Saying he was weak, and only worth beating up. Later, we see Bryan coming out of the training room with an iced shoulder. The Yes Man talked to Paige and has a match with Big Cass at Backlash.
Athletic activity started on this week's episode with early recess. A Ladies Tag Match with Becky Lynch and Asuka against The Iconics. The Aussies must be good on the mic to be heels. They can certainly pull this off. After a good promo, the match began with a quick baby face advantage until The Sexy Koalas got good heat on The Lass Kicker until The Japanese Ace got the tag. Asuka is so physical. Everything she does looks like it hurts! She played boomerang, then Becky got the tag. The Kangaroos got to the outside and Becky was posted and thrown back into the ring close to the ropes. The Rising Sun Mystic had been knocked from the apron by accident and couldn't make the save. Peyton Royce put her feet on the cables to get the win. Asuka may slowly be making a heel turn to justify the loss of her streak at WrestleMania.
Welcome to the promo section of our program. My apologies for playing hop scotch. Here we go. A rather ghostly-looking Renee Young is standing outside Shane McMahon's office when a happy AJ Styles emerges. He explains that he can get his hands on Shinsuke Nakamura through the device of a 6-Man Tag Match later. Next, we get a vignette letting us know Andrade "Cien" Almas and Zelina Vega are coming soon. Good thing he's got talent. Otherwise this could be another Lita situation. Cut to The Usos locker room and Naomi walks in. She is concerned for her husband's safety after The Bludgeon Brothers attacked him last week
Jimmy told her not to worry or come to ringside again. Wives rarely listen. The segment housing the singles match between Jimmy Uso with both partners outside was short and a typical beating until the place went dark. The Glow Worm's music hit, and she actually made her full ring entrance. Everybody was distracted, allowing Jimmy to roll up Rowan for an interesting win. This might have been used too early for storyline purposes. I like WWE "breaking" the fourth wall and using Naomi here. I hope they are very careful with this. PS: Again, where the HELL is Lana for Rusev Day? Just asking!
Human Nyquil portion of the night because Stamford has to shove Carmella down our throats. Thankfully, it was a shorter segment than it could've been. The Fake Wrestler hijacked procedure by insisting the production truck put her "highlight package" on a loop. Honey, I can't climb a ladder, but I KNOW I can cut a better heel promo than you. After all, I brought you out of hiding all by myself. That's not a work is it Ms. NFL Cheerleader? Charlotte was finally given permission to quell the insanity. Second Nature came to the ring, signed the contract for her SmackDown Gold rematch, and clocked Wasting Time's jaw into the table. God Bless you Charlotte! I have no life and a hypothetical question: Would Vince McMahon and WWE Creative do anything differently with a nuclear heat heel like Blondie Circus if sheep emptied their seats and cleared out when her music hits instead of giving the desired Pavlovian reaction of booing?
A game of musical chairs broke out surrounding United States Gold once again. It was "supposed' to be a Hardy/Benjamin reset. The script was flipped though. The Champions music was cut off half-way down the ramp. The void was filled by a venomous melody. Randy Orton's participation led Jeff Hardy to sit at commentary while The Gopher and The Snake had an even contest until a scrawny man in a mask comes through the crowd to distract Randy and give Shelton the victory. The Masked Shrimp turned out to be Sunil Singh. Dammit, of course they're gonna find a way to make this a Triple Threat Match.
Nain Event time. Here we go with AJ's 6-Man. This match was unique in only one sense. How was The Artist Formerly Known As going to be a heel in the ring? The full instrumental entrance theme is gone. Dubbed over with Rising Sun rap lyrics. His competitive attitude is intensified, with a cunning and viciousness that would make a Samurai proud. Nakamura has amplified himself without the low blows. Add them, and good luck stopping him. Karl Anderson took the loss and multiple Kinshasha Knee Strikes to protect Styles. This may be a normal finish for Shinsuke now. If so, this is what a heel is meant to feel like, Ask The Greatest, he knows. Decent matches with awkward ancillary happenings. If my passengers will allow me some leeway. A dude like me lasts two seconds in Saudi Arabia. I'll pick everyone up for the double shot in Montreal.