Drew McIntyre: WWE's Chance To Break Away From The Roman Reigns Albatross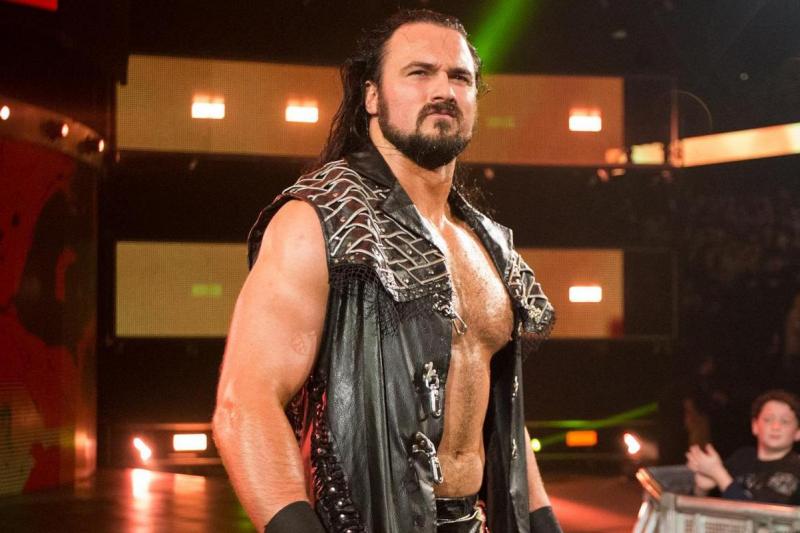 If Drew McIntyre had been part of the WWE machine two years ago, fans may not have had to surrender to the Roman Reigns position. The former one-time Intercontinental Champion and tag team title holder has been promoted to the main roster from NXT as the new teammate of Dolph Ziggler on Monday Night Raw.
Initial returns on one of the newest imports have been positive as McIntyre cut a promo Monday night that had many of us thinking where has this performer been and why did WWE squash him in his last tenure with the company?
After toiling in TNA and the independent circuit, McIntyre made his way back to where he belongs. He was correct in stating he is different than what WWE and its fans are used to. Maybe that's the point. After a Superstar Shakeup and change of direction, the company that continually finds stagnation in producing innovative storylines for its circus act may finally have somebody to take the place of the enigma that is Reigns.
The storylines for Big Cass, Shelton Benjamin and Chad Gable are enough to tease a fresh start after WrestleMania 34. If WWE wanted momentum, this might be the best path for the company to follow.
Once known as the "Chosen One" by none other than Vince McMahon, McIntyre's character was squashed every way possible by the creative team and booking. His role in the 3MB storyline (with Jinder Mahal and Heath Slater) did nothing to build his character. And while other superstars continued to get over, the Scotsman could not find solid footing. Maybe that will change for the better.
The rise of McIntyre to the main roster also gives Dolph Ziggler a new role on Monday nights. One of the company's best performers hasn't been booked properly or given a storyline that showcases his talent. A brooding feud at some point between the two superstars could be a boost for both wrestlers.
A friend of mine asked me the other day when Reigns is finally knocked off the perch, would WWE elevate McIntyre toward the top of the mountain top. It's a scenario I'd love to see. Better yet, I'd love to see the two in a program with the Universal Title on the line. If the McMahons are listening, PLEASE MAKE THIS HAPPEN.
WWE would need to figure out how to clear up some of the traffic in the main event picture as Bobby Lashley, Brock Lesnar and Braun Strowman still figure to be major players at leading the red brand's army.
And while we are on the subject, why wouldn't a program with McIntyre and Seth Rollins for the Intercontinental title work? These kinds of pairings will help define WWE for the next eight months. It's possible the best thing for McIntyre and his current role in WWE was his first run with the company. Both wrestler and a promotion should have learned from these mistakes.
I've thought for years that McIntyre had a look and skill set that reminded me of Barry Windham. He could be another ironman-type of performer like Randy Savage or Rick Rude. He can be that good.
WWE may have found its future leader on Monday nights in McIntyre. Fans can only hope the company doesn't make the same mistakes it did before and allows him to prove how great a superstar he can be. If so, maybe this love affair with Reigns will be over sooner rather than later.