Ja'Von's IMPACT Redemption PPV Live Report! (4/22/18)
IMPACT Wrestling presents Redemption tonight, live from the Impact Zone in Orlando, Florida. A total of eight matches are announced, including the much anticipated triple threat (re)match between Impact World Champion Austin Aries, Pentagon Jr, and Fenix. The promotion has debuted new championships (Tag Team, Knockouts, X-Division, World), and a new stage/set.
Keep Refreshing For The Latest Results!
---
IMPACT Redemption Quick Results:
Impact World Championship
Austin Aries (c) vs. Pentagon Jr. vs. Fenix: NEW Impact Wrestling World Champion Pentagon Jr. 
Impact Knockouts Championship
Allie (c) vs. Su Yung: STILL Knockouts Champion Allie via pinfall
Impact X Division Championship
Matt Sydal (c) vs. Petey Williams: STILL X-Division Champion Matt Sydal via pinfall
Impact World Tag Team Championship
LAX (c) vs. Eli Drake and Scott Steiner: NEW Impact Tag Team Champions Eli Drake and Scott Steiner via pinfall
House Of Hardcore 6-Man Tag Match
Tommy Dreamer, Moose, and Eddie Edwards vs. oVe: oVe via pinfall
Ishimori vs. Dezmond Xavier vs. El Hijo del Fantasma vs. Brian Cage vs. DJZ vs. Trevor Lee: Brain Cage via pinfall
Aerostar vs. Drago: Aerostar via pinfall
Taya Valkyrie vs. Kiera Hogan: Taya Valykire via pinfall 
---
IMPACT Redemption Play-By-Play:
Redemption opens up with the cold opening.
Drago vs Aerostar: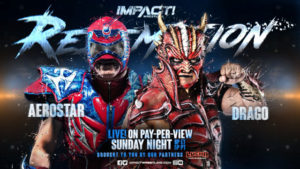 Drago vs Aerostar kicks us off tonight as Drago makes his way to the ring. Aerostar makes his way to the ring next. Collar and elbow tie up with a go around and Aerostar gets the upper hand with a headlock but Drago turns it around into a wristlock hold on Star. The match starts to pick up the pace just a tad with back and fourth counters. Aerostar dodges Drago and connects with kick to the chest.
.@aaaerostar1 with a springboard crossbody! #Redemption18 pic.twitter.com/667cSNuGDr

— IMPACT (@IMPACTWRESTLING) April 23, 2018
Aerostar kicks Drago in the face while he's in the ropes. Fast forward a bit and Drago launches Aerostar with his feet from the corner and follows up with a kick to the head. Back and forth we go and Aerostar is driven out of the ring and Drago follows it up with twisting tope con hiro and throws Aerostar back in the ring for a two count. Drago stays on Aerostar and flips he over into the seated position and connects with a kick to the back of the head. Drago picks up Aerstar to follow but Aerostar counters and gains control of the March sending Drago out of the ring and hitting his signature move La Bonetia and gets a two count.
.@aaaerostar1 propels himself back at Drago. #Redmeption18 pic.twitter.com/YVdKjm5fQk

— IMPACT (@IMPACTWRESTLING) April 23, 2018
Back and forth ww go with multiple covers only getting two counts. Both guys have the same idea in their heads as they hit double clotheslines and both men are down. Aerostar comes charging in at Drago but he counters with a back breaker across the knee followed by a kick to the side of thehead. Drago then hits a hangman's DDT for a two count. Drago hits multiple shots on Aerostar but Aerostar pushes Drago out of the ring and follows with a tope. Star rolls Drago back in the ring and covers him for a two count. Aerostar stays on Drago but comes up empty and Drago knocks down Aerostar for a two count. Drago puts Aerostar in the La Miestra cradle for a two count. Aerostar is planted with a powerbomb and looks to go for another but wastes time and allows Aerostar to counter and hit a springboard neckbreaker.  Aerostar hits Drago with a flying codebreaker for the pinfall victory.
Winner: Aerostar via pinfall 
Backstage segment showing Josh Mathews and Matt Sydal talking and Matthews saying that Sydal has fully blossom and doesn't need him anymore. He also wishes him luck in his title match tonight against Petey Williams.
Eli Drake and Scott Steiner vs LAX (Impact Tag Team Championship Match):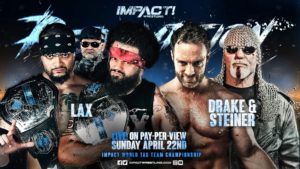 LAX is shown in the clubhouse getting ready for their match. They get a call and apparently someone has taken out Konnan but they don't know who. They now have to refocus and get ready to defend their titles. Eli Drake makes his way to the ring and debuts a new theme song. Scott Steiner makes his way to the ring for the match.
Big Poppa Pump is here! #Redemption18 pic.twitter.com/K3hcmy7sQ9

— IMPACT (@IMPACTWRESTLING) April 23, 2018
LAX make their way to the ring without Konnan. LAX is jumping at the bit to get at Eli Drake as the ref holds them back.
This crowd is HERE for LAX! #Redemption18 pic.twitter.com/auWxwEdiQa

— IMPACT (@IMPACTWRESTLING) April 23, 2018
Collar and elbow tie up and Eli pushes Santana into the corner. Drake begins to trash talk Santana and regrets it immediately and finds himself in enemy territory. Ortiz tags in and they hit double team maneuvers for a two count. Drake fights back and hits a knee to the gut of Ortiz. Steiner and Eli hit a double team maneuver which knocks Ortiz out of the ring and Eli follows him out and knocks him down. Drake throws Ortiz back in and tags in Scott who gets a one count. Stiener hits a big move on Santana and then the same move on Ortiz. Drake tags in and hits his signature elbow for a two count.
Steiner unleashes a Belly To Belly suplex. #Redemption18 pic.twitter.com/6efvi91mx3

— IMPACT (@IMPACTWRESTLING) April 23, 2018
Ortiz begins to fight back and Steiner tags himself in but gets pushed into a corner and eats a boot for his troubles. Both Ortiz and Steiner tag out and Santana fires off on Drake. LAX begins their double team maneuvers for maximum impact but Steiner stops them in their tracks and hit a overhead suplex on Santana. Steiner sets Santana up on the top rope and hits a frankensteiner. Scott tries to lock in the Steiner recliner but Ortiz comes back in and breaks it up. Down the stretch Scott Steiner was taken out but Santana and Drake hits the gravey train on Ortiz for the pinfall victory.
AND NEW IMPACT World Tag Team Champions – Eli Drake and Scott Steiner! #Redemption18 pic.twitter.com/xBbf865Oq9

— IMPACT (@IMPACTWRESTLING) April 23, 2018
Winners: NEW Impact Tag Team Champions Eli Drake and Scott Steiner 
Dezmond Xavier vs Trevor Lee vs Taiji Ishimori vs El Hijo del Fantasma vs DJZ vs Brian Cage (Six Way Match):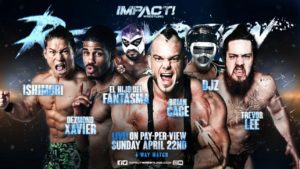 Everyone makes their way to the ring for the match. DJZ and Dezmond Xavier start the match and DJZ gets a wristlock on Xavier. Dezmond counters and gets a side headlock on DJZ. DJZ counters and puts Xavier in a headlock of his own.
Big dive by @IAmDJZ. #Redemption18 pic.twitter.com/tS8juz6NGr

— IMPACT (@IMPACTWRESTLING) April 23, 2018
The match begins to pick up a bit and Dezmons hits a dropkick on DJZ which kicks him into a corner. DJZ knocks Ishimori off the apron with a flying senton flip. Since DJZ went to the outside Trevor Lee gets in the ring and thinks he tossed Xavier out of the ring. Xavier toss Lee out of the ring and Fantasma enters the ring. This match takes off and the two men that become legal are Ishimori and Fantasma. Ishimori hits a springboard senton. Ishimori gets taken to the outside and Trevor Lee comes in and gets a two count on Fantasma.
Golden Moonsault by @taiji_ishimori! #Redemption18 pic.twitter.com/fEO9tunDP2

— IMPACT (@IMPACTWRESTLING) April 23, 2018
The match breaks down and Lee has now attacked Cage twice but he's still on the apron while everyone is down. Cage finally gets in the ring and hits multiple clothesline to Trevor in the corner. Xavier enters the ring and almost gets thrown out of the ring for his troubles. Fantasma and Ishimori try to take out Cage who fights back and hits a springboard moonsault on Taji. Cage is eventually sent out of the ring and DJZ hits a DDT to the outside of the ring taking out Cage.
INSANE strength by @MrGMSI_BCage. #Redemption18 pic.twitter.com/SjvYnR3JQC

— IMPACT (@IMPACTWRESTLING) April 23, 2018
The match is fast and furious as Xavier and Fantasma work together to take out Brian Cage to no avail. Trevor Lee enters the ring and counters him for a two count. Down the stretch Cage takes out Lee, Fantasma and hits the Drill Claw on Dezmond Xavier for the win.
Add another five men to the list of people who can't beat @MrGMSI_BCage. Machine. #Redemption18 pic.twitter.com/Yp0ebpTh4O

— IMPACT (@IMPACTWRESTLING) April 23, 2018
Winner: Brian Cage via pinfall
Taya Valykire vs Kiera Hogan: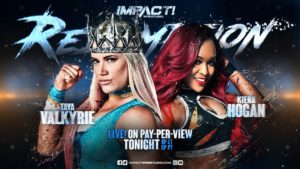 Taya Valkyrie makes her way to the ring.
Royalty is coming. #Redemption18 pic.twitter.com/qqKPACi58M

— IMPACT (@IMPACTWRESTLING) April 23, 2018
Kiera Hogan makes her way to the ring for the match. Taya pushes Hogan down to the mat. Hogan uses her speed against Taya but she knocks her down with an elbow. Kiera fights back and hits a hurricanrana on Valykire in the corner. Kiera keeps it up on Taya and hits a springboard move on Taya. The match spills to the outside but Taya eventually regains control.
.@Tess_Blanchard has joined @CyrusOverHuge and @realjoshmathews on commentary. Is she IMPACT's newest Knockout? #Redemption18 pic.twitter.com/zNaBkpGV9o

— IMPACT (@IMPACTWRESTLING) April 23, 2018
TESSA BLANCHARD JOINS THE COMMENTARY TABLE MIDMATCH. Taya stays on Hogan but Kiera fights back for a bit but Taya counters and hits a big move for a two count. Taya then hits Kiera with a big knee for another two count. Kiera tries to fight back while Taya holds her hair with multiple elbows. Hogan breaks free and hits a huge double sledgehammer on Taya for a two count.
.@TheTayaValkyrie connects with a vicious suplex. #Redemption18 pic.twitter.com/iaP01tRUTC

— IMPACT (@IMPACTWRESTLING) April 23, 2018
Taya rushes Hogan in the corner but Kiera counters and stomps down Valykire. Taya fights back and hits a big suplex for a two count. Taya has had enough of Kiera and clubs Hogan in the back of the neck with multiple elbows in the corner. Taya Valkyrie eventually hits the Road to Valhalla for the win.
Winner: Taya Valkyrie via pinfall
Matt Sydal vs Petey Williams (X-Division Championship Match):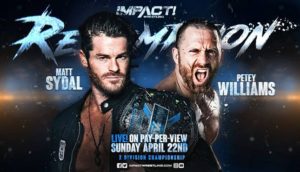 Petey Williams makes his way to the ring for the championship match with his feast or fired briefcase.
Are we looking at the next X-Division Champion? #Redemption18 pic.twitter.com/E3TlVIx93C

— IMPACT (@IMPACTWRESTLING) April 23, 2018
Matt Sydal makes his way to the ring to defend his title. Collar and elbow tie up and Petey goes for the go behind Sydal counters and takes down William's with a headlock then turns it into a head scissors. Sydal then puts a submission on Petey but Williams breaks it and gets Matt in the corner and hits a gut shot on Sydal. Matt counters but Petey then counters and sets up Sydal on the top rope and hits a hurricanrana. Petey sets Sydal in the tree of woe and steps on his no no area then a superkick on his knee.
Oh Canada! #Redemption18 @iPeteyWilliams pic.twitter.com/6ix8Unm7KB

— IMPACT (@IMPACTWRESTLING) April 23, 2018
Petey continues the aggression and attacking the lower body of Matt. Sydal eventually gets control of the match and wears down Petey. Sydal hits a standing moonsault on Petey for a two count. Petey is thrown into the corner and Sydal rushes in but eats an elbow for his troubles. Petey hits a big move and both men are down for a moment. The match picks back up a bit as Petey hits a big Russian Legsweep. Both guys go back and forth and Sydal gains control and knocks Petey in the corner and hits a sliding knee on Petey. Sydal tires to go for a hurricanrana but Petey counters and locks in a submission on Sydal. Matt breaks free and goes to the apron to recover but Petey meets him out their hitting a slingshot code breaker knocking Sydal to the floor. Williams throws Sydal back in the ringgit Sydal counters and hits a big knee then a hurricanrana. William's fights back and hits the Canadian Destroyer but Matt rolls out of the ring. Petey follows and drags Sydal back in the ring and goes for a super Canadian Destroyer but Matt holds on and eventually hits a pumphandle slam for the pinfall victory.
AND STILL IMPACT X-Division Champion – Matt Sydal. #Redemption18 pic.twitter.com/qnwsna6jHR

— IMPACT (@IMPACTWRESTLING) April 23, 2018
Winner: STILL X-Division Champion Matt Sydal
Moose, Eddie Edwards, and Tommy Dreamer vs oVe (House of Hardcore Rules Match):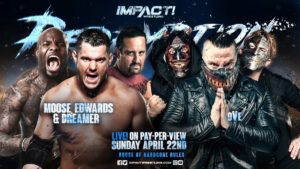 oVe makes their way to the ring for the match followed by Tommy Dreamer, Moose, and Eddie Edwards. What makes this a little interesting all the competitors are in street clothes. Jake Crist is caught mid dive and powerslammed into the apron.
Powerbomb on the apron by @TheMooseNation. #Redemption18 pic.twitter.com/lqb6MN8Mnn

— IMPACT (@IMPACTWRESTLING) April 23, 2018
Sami Callhian comes in to attack but taken down. The faces grab the toys and get started taking out oVe. Dreamer connects with a cookie sheet to Jake Crist and then sets him up in the tree of woe.
Exploder suplex on the chair by @TheSamiCallihan. #Redemption18 pic.twitter.com/rzKG5q1Z38

— IMPACT (@IMPACTWRESTLING) April 23, 2018
Dreamer was about to hit Crist with a chair but Sami comes in and hits a big boot taking out Tommy. Sami takes out Eddie and covers him for a two count. Moose comes in and hits a pop up powerbomb on Callihan. Moose goes for a tope con hilo but lands right on the ladder.
.@TheMooseNation crashes and burns on a ladder. #Redemption18 pic.twitter.com/ah1hy66lTJ

— IMPACT (@IMPACTWRESTLING) April 23, 2018
Dreamer and Eddie back inthering locks in submissions on the christ brothers. Sami gets back in the ring to make the save. Callihan instructs the Crist Brothers to get the the tables. They set up two tables on the outside. oVe have Eddie all alone inthe ring and go on the attack but Eddie fights back until Sami hits him in the head with a trashcan. The Crist Brothers hit the all seeing eye on Eddie on top of chairs and they cover him but Moose makes the save. Moose is on fire right here as he knocks Sami off the top rope with a dropkick. Moose then sets a trashcan in front of one of the Crist brothers and hits a dropkick. On the outside Dreamer puts Sami Callhian through a table via death valley driver.
.@TheMooseNation is taken out of midair. #Redemption18 @TheDaveCrist @TheJakeCrist pic.twitter.com/sBpTdfWq9L

— IMPACT (@IMPACTWRESTLING) April 23, 2018
Dave Crist introduces thumbtacks into the match but ends up going through them thanks to a knee from Eddie. Dave Crist is set up on a table and Moose looks to put him through a table but midjump eats a cutter from Jake Crist.
.@TheMooseNation is taken out of midair. #Redemption18 @TheDaveCrist @TheJakeCrist pic.twitter.com/sBpTdfWq9L

— IMPACT (@IMPACTWRESTLING) April 23, 2018
Back in the ring Eddie and Sami trade blows but Callihan hits the get out of here for a two count. Sami grabs his baseball bat but Dreamer makes the save with a barbed wire bat and hits a DDT. Sami hits a lowblow on Dremer to secure the win. Post match Eddie puts the barbed wire bat over Sami's eye and busted him wide open. Eddie then tapes Sami to the ropes. Eddie then kicks Sami in the groin and follows up with multiple shots with a kendo stick. The ref tries to break it up but ears a kendo stick of his own. Dreamer tries to stop Eddie but eats a Kendo stick shot then Jake Crist. Eddie's wife Alisha enters the ring to stop him and turns around and accidentally hits his wife with the kendo stick.
What did @TheEddieEdwards just do? He was so focused on revenge he lost sight of everything around him. #Redemption18 pic.twitter.com/qkDf1ljxsY

— IMPACT (@IMPACTWRESTLING) April 23, 2018
Winners: oVe via pinfall
Allie vs Su Yung (Knockouts Championship Match):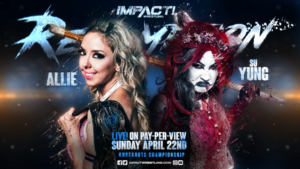 Braxton Sutter introduces Su Yung and she makes her way to the ring. Allie makes her way to the ring to defend her title. Su Yung gets the jump on Allie as Allie was trying to get Braxton to go to the back. Allie fights back and hits the thez press on Yung followed a hair toss. Allie gets distracted by Sutter and Su tries to take advantage but Allie is having nothing of it. Allie goes to the top but gets distracted by Braxton which drops her into the tree of woe postion and Su Yung goes on the attack. The match spills out of the ring and Yung removes her bloody dress and hits a rolling senton. Yung drags Allie back in the ring for multiple near falls. Su puts on a body rubber glove and tires to use it but Allie counters with a code breaker and both ladies down. Su props herself in the corner and Allie hits big elbows on Su but Allie gets caught by a big elbow from Yung. Allifights back and hits a russian legsweep for a two count. Allie goes for the BSE but misses and Su hits a tiger driver for a two count. Allie eventually hits the BSE but Sutter gets on the apron to stop the pin. Su Yung from behind tries to hit the paincswitch but Allie counters for the pinfall victory.
AND STILL IMPACT Knockouts Champion – Allie! #Redemption18 pic.twitter.com/uMB0zcxwcc

— IMPACT (@IMPACTWRESTLING) April 23, 2018
Post match Braxton says he can fix the situation and proposes to her. Su Yung answers with the red mist to his face then puts the mandible claw on him.
.@BraxtonSutter's proposal went about as well as it always does. #Redemption18 @realsuyung pic.twitter.com/vdL2TzbW2u

— IMPACT (@IMPACTWRESTLING) April 23, 2018
Winner: STILL Knockouts Champion Allie
Slammiversary just announced to take place in Toronto, Canada on July 22nd
We are delighted to announce that Slammiversary will take place on July 22nd in Toronto, Canada. #Redemption18 pic.twitter.com/pEq4Z4Kd9d

— IMPACT (@IMPACTWRESTLING) April 23, 2018
Austin Aries vs Pentagon Jr. vs Fenix (Impact World Championship Match):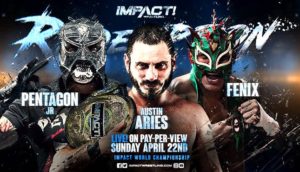 It's main event time! #Redemption18 pic.twitter.com/dDHhSg3ixz

— IMPACT (@IMPACTWRESTLING) April 23, 2018
Pentagon Jr. makes his way to the ring for the main event.
Zero fear. @PENTAELZEROM #Redemption18 pic.twitter.com/cDQWP4CqRj

— IMPACT (@IMPACTWRESTLING) April 23, 2018
Fenix makes his way to the ring second. The belt collector, the world champion Austin Aries makes his way to the ring last. McKenzie Mitchell makes formal introductions. The bell rings and Pentagon soaks in the crowd. A little bit mind games between the three then the match gets underway.
.@AustinAries had the double superkick scouted this time. #Redemption18 pic.twitter.com/IG6RzVBq5C

— IMPACT (@IMPACTWRESTLING) April 23, 2018
Aries knocks down both men and boxes both of their ears. Aries then scouts the move they used in New Orleans to knock him out of the ring last time and slides out of the ring to dodge it. The match picks up speed and Aries eventually locks in the last chancery but Fenix breaks it up by launching himself onto both men and Pentagon rolls out of the ring. Fenix stays on aries but Austin fights back and hits in elbow on Fenix for a two count. Pentagon gets back in the ring but gets blocked by Aries.
.@ReyFenixMx with an incredible swanton bomb! #Redemption18 pic.twitter.com/qt8iKTOicw

— IMPACT (@IMPACTWRESTLING) April 23, 2018
Fenix is knocked down and allowsfor Aries to lock in the last chancery again on Pentagon but Fenix rolls over Aries to break it up.
Incredible counter by @AustinAries. #Redemption18 pic.twitter.com/MNk4VmWQy1

— IMPACT (@IMPACTWRESTLING) April 23, 2018
Aries boxes Pentagon's ears and knocks him out ofthe ring Fenix tosse Aries out of the ring but Aries counters and hits a hurricanrana on Pentagon. Fenix hits a springboard triple axel to take out both men. The match is so fast and quick Pentagon finds himself with the opportunity of both men being down and goes for covers and gets a two count on both men. Pentagon then ends up on the outside leaving Aries and Fenix in the ring. Aries hits a big elbow then tosses Fenix over his head turning him inside out. Aries goes for a 450 but Pentagon breaks it upand knocks Aries to the floor. Pentagon then hits thelung lower. Fenix suckers Pentagon in and goes ont he hunt. With Pentagon on the top rope Fenix hits a spinning musclebuster for a two count. Pentagon comes back to life and hits the Pentagon driver but Aries breaks it up. The match eventually  spills to the outside and tosses Pentagon into the crowd. Both menget back in the ring and Aries hits the 450 on both men for a double pin but only for a two count. Down the stretch Pentagon hits a gory special and package piledriver on both Fenix and Aries. Pentagon then hits the Pentagon driver on Aries for the win.
AND NEW IMPACT World Champion – Pentagon Jr! #Redemption18 pic.twitter.com/Yx8XObefgd

— IMPACT (@IMPACTWRESTLING) April 23, 2018
Post match Pentagon Jr. and Fenix hug it out.
Respect between brothers. And respect for a new World Champion. #Redemption18 pic.twitter.com/UrLC4Ld28q

— IMPACT (@IMPACTWRESTLING) April 23, 2018
Winner: NEW Impact Wrestling World Champion Pentagon Jr.
My opinion this was an amazing show from top to bottom. I enjoyed every single match and got some shocking results as I thought we would get more new champions. Where does Impact go from here? Find out this Thursday on Pop TV for all the fallout. Welcome to the era of Zero Fear!
My Score: 8/10
Mitchell's NXT TakeOver: WarGames II Results & Report! (11/17/18)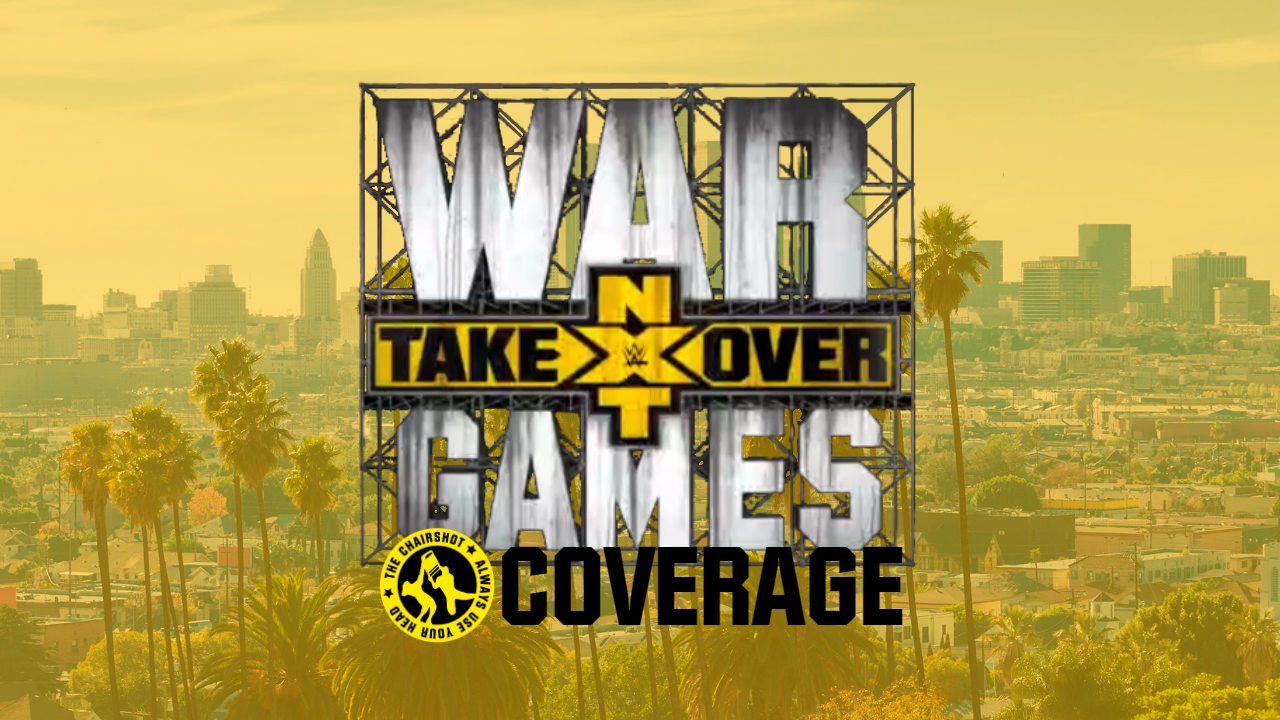 NXT takes over Los Angeles with WARGAMES! Can The Undisputed Era #ShockTheSystem with back-to-back victories? Will Tommaso Ciampa feel The Experience?
OFFICIAL RESULTS
Matt Riddle VS Kassius Ohno; Riddle wins.
NXT Women's Championship 2 out of 3 Falls: Shayna Baszler VS Kairi Sane; Shayna wins and retains the NXT Women's Championship.
Aleister Black VS Johnny Gargano; Black wins.
NXT Championship: Tommaso Ciampa VS Velveteen Dream; wins and
WarGames: The Undisputed Era VS Ricochet, Pete Dunne & The War Raiders; win(s).
PLAY BY PLAY
Nina Strauss joins the NXT TakeOver preshow panel!
The rocking guitarist behind one of WarGames' themes, Mariana Trench, joins Charli, Sam and Pat. It's been an amazing week as her album Controlled Chaos debuted at number seven. And that's on top of joining forces with Lzzy Hale at WWE Evolution for an amazing performance. From rock 'n' roll to wrestling, the Women's Evolution is inspiring everyone, but especially young girls.
Evolution was also where Shayna Baszler recaptured the NXT Women's Championship. But now Kairi Sane comes back for another rematch, in best 2 out of 3 falls. Nina is in the #FightForeverClub, she wants them to keep going. But this match tonight will be the most amazing one yet. What is it that makes this feud so compelling? The story, the tension, the build and the tied record. How does Nina feel about badass Baszler? Yeah she definitely doesn't want to run into her in a dark alley. But Kairi is tough herself, so it could be either woman's match. Who will be THE Women's Champion after no less than two falls?
Matt Riddle joins the panel!
The King of Bros feels great to be here, "bro." He and Pat have a bro-down and fans join in. But the NXT Universe of course loves Riddle, but here comes Kassius Ohno. Ohno mocks the bro-ness, it makes him physically ill. Ohno is sick of the bro, and is sick of Riddle. He sees through Riddle's act! Everyone loves Riddle, but Ohno sees the mirage. Ohno says he'll only need one second to expose Riddle. Riddle used to think Ohno was cool. But now Ohno's just bitter. And maybe instead of being bitter, try being better. These two will face off next week on NXT, who will be better, bro?
The War has Returned Again.
For the second year in a row, "battle lines have been drawn." Two teams, two rings, one cage. Two falls, two women, one champion. And two forces of nature, two sides to a story, one winner. "Opportunity still reigns." Scores will be settled, let the WarGames begin!
Matt Riddle heads to the ring!
The King of Bros is here, but he's not on the card. Riddle grabs a mic and greets LA with a "Bro…!" He wasn't going to have a match tonight on TakeOver, a shame. But if you saw the kickoff, a certain someone interrupted him. Now Riddle and Ohno are meant to fight next Wednesday on NXT, but… If they're chilling in LA, with two rings, maybe Riddle will KO KO in both of them! Riddle has called Ohno out, so here Ohno comes! Ohno says Riddle is "too stupid to know you're not supposed to be out here right now", or that he's not ready for a TakeOver. But there's a ref, so ring the bell! And hopefully Riddle enjoys his moment, because he won't remember it after getting knocked out, "bro"! Is it happening? IT IS!
Matt Riddle VS Kassius Ohno!
The bell rings, and Ohno rushes Riddle! Riddle is ready, with a BIG knee! Cover, RIDDLE WINS!!
Winner: Matt Riddle, by pinfall
WHOA, BRO!! Riddle just beat Kassius in the fastest match in TakeOver history!! Who wasn't ready for this? Will this instant victory skyrocket Riddle to a title?
NXT Women's Championship 2 out of 3 Falls: Shayna Baszler VS Kairi Sane!
The Queen of Spades and the Pirate Princess have gone back and forth four times, and they're all tied up. Of course, Shayna had her friends help her the last time, not that she's bothered by it. There must be a true winner here tonight, who will be THE NXT Women's Champion by the end of this epic fifth chapter?
The introductions are made, the belt is raised, and we begin the first fall. Kairi runs and dropkicks Shayna in the corner! She rams her shoulder in but Shayna shoves her. Kairi gets her with a sweep then furious palm strikes. Shayana shoves Kairi away but gets the blockbuster! Then another! Kairi is all fired up and so is LA. Kairi chops Shayna at the ropes with both hands, then furiously with her right. She marches the plank and hits Shayna with a Sliding D! Shayna bails out but Kairi is on the apron, Flying Kabuki elbow! Kairi catches her breath but keeps going on Shayna. LA rallies up behind her as she puts Shayna in. Shayna fakes injury, but that's so Jessamyn and Marina can attack! They throw Kairi into a post, then the apron!
Marina feeds Kairi to Shayna, Shayna wraps on the Kirafuda! Kairi moves around but Shayna stays on her! Shayna drags Kairi in deep, and Kairi taps! Shayna takes the fall!
Kairi: 0; Shayna 1
The Horsewomen help Shayna win again. Fans call "Bullsh*t!" but the second fall begins. Shayna hits Kairi with a step-up knee! Cover, TWO!! Kairi avoids a screw job sweep, but Shayna goes for the clutch again. Kairi resists and backs Shayna in the corner. Fans are on her side without question, even as Shayna sinks in the body scissors! Kairi gets loose and rolls around, ropebreak with a foot! Shayna lets Kairi go at 3, but she goes at Kairi. Kairi throws forearms and body shots. Kairi kicks but gets caught into a Half Crab! Shayna stands on Kairi's head for good measure! Kairi endures, but Shayna stomps! Fans boo but Shayna just soaks it up.
Shayna looms over Kairi, and clubs her back. Shayna kicks Kairi down, then brings the legs around for a figure four while wrenching the neck. Kairi endures the various twists and stretching as fans rally up. Kairi gets a cover, TWO! Shayna suplexes Kairi but Kairi rolls her up, TWO! Shayna goes for the Kirafuda again! Kairi makes it a cover, TWO! Kairi CHOPS Shayna, then baits her to a corner. She throws big palm stirkes but Shayna kicks back. They brawl fast and furious with wild strikes! Fans love the aggression, even as Shayna clobbers Kairi! The Horsewomen applaud as Shayna stands first. Kairi stands and Shayna runs in, but is dumped to the apron. Kairi runs in but misses, and Shayna drags her out. Shayna suplexes, but Kairi DDT's her on the apron!!
The Horsewomen panic and go to Shayna's side while fans lose their minds. Kairi gets away to the ring while the ref checks on her. Fans chant "Mamma Mia!" Jessamyn and Marina go after Kairi but she sends them into the steps! Kairi then climbs up top, and LEAPS at Shayna for an INSANE ELBOW! She wipes all three Horsewomen out!! Fans are thunderous as Kairi puts Shayna in the ring. Kairi hurries up top again, she wants this on the mat! INSANE ELBOW #2! Cover, Kairi gets a fall!
Kairi: 1; Shayna: 1
We're all tied up going into the third and final fall! Shayna manages to stand, and we begin again. Kairi SPEARS! And then SPEARS! Two interceptors in a row, here's the hat trick! Kairi drags Shayna up, big back hands rock her! Kairi climbs once again, but Shayna is up quick. Shayna stops her with a right hand, then climbs up to join Kairi. They brawl up top, and fans are of course on Kairi's side. Shayna rocks Kairi, but Kairi rocks her back. Shayna throws many forearms, and clubbing fists. She drags Kairi up for a gut wrench, but Kairi sunset flips for a powerbomb! Cover, TWO!! Kairi was so close, but she still has more to give! She drags Shayna up, Alabama Slam! Then she climbs up again, but Jessamyn distracts. Marina shoves Kairi down.
Here comes Dakota! She clobbers Marina then boots Jessamyn in the face! But she ends up 2v1 against them, until IO SHIRAI appears! Shirai climbs high, for her ASAI!! She wipes the Horsewomen AND Dakota out! Kairi climbs up again, INSANE ELBOW #3! INTO A COVER! Shayna wins!!!
Winner: Shayna Baszler, by pinfall; still NXT Women's Champion
The Queen keeps her throne, but only thanks to highway robbery! Her friends helped her get the first fall, and then she survives by the skin of her teeth in the last fall! With back-up like this, will there ever be an end to Shayna's reign of terror?
Aleister Black VS Johnny Gargano!
The Embodiment of the End wants revenge on the man who took him out before TakeOver: Brooklyn. Of course, Mr. "Why, Johnny Why?" doesn't even see what he did as something wrong. It was just business. Will it be business when Aleister makes Gargano #FadeToBlack forever?
The referee keeps the two apart before the bell. It rings, and Aleister stares daggers into Gargano as fans duel. Gargano and Aleister approach, Gargano talks to Aleister then SLAPS him. Aleister boots Gargano! Then fires off furious body shots. Gargano throws Aleister out the slingshots, but Aleister dodges to roundhouse Gargano off his feet! Aleister throws more hands, but Gargano runs into the ring. Aleister follows but msises in the corner. Gargano CHOPS, then dodges the kicks to throw jabs. Gargano taunts Aleister as he dodges and ducks. Aleister kicks but Gargano gets clear. Gargano grins as he copies the cross-leg sitting. Aleister kicks but Gargano roll shim up for a school boy kick! Gargano runs in and chops Aleister, but Aleister goes after him. Gargano dodges again and throws left hands. Fans are thunderous as Aleister goes to another corner.
Gargano keeps on him, then whips. Aleister rolls off Gargano's back to then throw more hands. He fakes Gargano out to hit a knee lift. Aliester blocks a punch to give knees, kicks, elbows, and one more knee! Gargano bails out, Aleister runs, but he fakes Gargano out. But Gargano knew it, and boots Aleister! Gargano stmops a mudhole into Aleister, then backs off at 3. He soaks up the heat, and the few cheers there are. Gargano goes back to Aleister for more kicks. He drags Aleister up, suplex but Aleister counters. Gargano slips out and rolls Aleister up, TWO, so he rolls Aleister into the seated surfboard! Aleister endures as Gargano pulls back on his arms. Fans rally up, and Aleister pries an arm out. Gargano shifts, but Aleister counters his Mahistrol, TWO! Aleister gets caught into an elbow DDT! Cover, ONE!
Gargano keeps his cool, and stomps Aleister's hand. Gargano scrapes Aleister's face, then puts him in a corner. Johnny Wrestling becomes Johnny Boxing as he throws hands. He chops Gargano, but then turns around into Aleister's counter punches. Gargano kicks and whips but Aleister reverses. Gargano goes up and over, school boy kick misses. Aleister misses his knee and gets a forearm, but then he sweeps the legs! Gargano rolls out, but Aleister builds speed. Gargano expected a fake, so he gets a boot. Then Aleister FLIES! Direct hit! Fans fire up with the Dutch Destroyer as Aleister puts him in the ring. Aleister stalks Gargano to a corner, and fires off kicks and boots. Aleister whips Gargano to ropes, then sweeps the legs again, to hit double knees! He keeps going, Quebrada! Cover, TWO!
Gargano survives but Aleister keeps his cool. Gargano gets to another corner, but Aleister goes over. He elbows Gargano, then breaks free. Gargano stops Aleister up top, then brings him out. Aleister slips out but Gargano blocks the German. He gets a roundhouse, and bails out again. Aleister runs, triangle jump! But Gargano gets out of the way, and DIVES for a tornado DDT! Gargano puts Aleister in, then slingshots for another DDT! Cover, TWO!! Gargano almost had Aleister there! Fans rally up as Gargano wipes the sweat from his brow. Gargano stands on wobbly legs, but he still trash talks Aleister. Gargano chops and kicks Aleister. "You're not the chosen one, I am!" Gargano kicks, but Aleister blocks it to hit a back elbow!
Aleister runs, but into an enziguri. Gargano runs, but into Aleister's boot. Aleister runs, but into a SUPERKICK! They both hit each other with clotheslines, but then Aleister fires off elbows. Aleister kicks and kicks but Gargano dodges them. Gargano POISON-RANA! But he runs into a BIG knee! Both men are down but the fans give a standing ovation! Both men stir, and Gargano gets to ropes. Gargano is in No Man's Land between the rings, and he brawls with Aleister. Aleister throws more forearms but so does Gargano. Aleister boots Gargano, and counters the slingshot spear! Then springboard meteora! Roundhouse to bridging German! TWO!! Fans love this, "This is Awesome!" but it's far from over.
Aleister stands first but Gargano slowly follows. Aleister runs in, but misses the knee. Gargano blocks a kick, and spins Aleister for a discus clothesline! Gargano runs, tilt-o-whirl takedown! And he gets the GargaNO Escape! But Aleister rolls it up, TWO! Aleister sweeps, Gargano leaps, buzzsaw! Gargano scoops Aleister, for the lawn dart! Aleister hits buckles as Gargano grins. Gargano stands up, and he copies the foot lift. He wants Aleister to see this, as he builds up the energy. Aleister says stop? Aleister sits cross-leg. And then dares Gargano to do it! Gargano takes the knee pad down, to take Ciampa's Psycho Knee! Aleister dodges and rolls up, but Gargano rolls through to SUPERKICK! Then the Psycho Knee! Cover, TWO!! Aleister survives and shocks Gargano! LA hopes they "Fight Forever!" but there must be a winner.
Gargano goes over to Aleister and drags him up by his hair. He keeps insisting he's the hero, as he gives Aleister heavy forearms. Aleister still sits up, so Gargano brings him up for more. Aleister fires back, and now we brawl! Gargano hits, Aleister hits, and repeat. Then they hit at the same time! Aleister gets the edge with furious hands from all sides. Gargano gives forearms from all sides, but Aleister counters with a knee! Aleister springboards but Gargano shoves him out! Gargano builds speed, and DIVES, into a knee!! Both men are down on the outside as fans lose their minds! Aleister sits up first as the ring count climbs. He hobbles over to Gargano and puts him in. Aleister follows, but Gargano wants mercy? There will be no mercy, even as Gargano grovels at his feet. So Gargano wants Aleister to end him.
Aleister lifts him with the foot, and swings, but Gargano makes it a roll up! TWO!! GargaNO Escape!! Aleister is stuck in the hold, and he scrambles for ropes! Gargano rolls him away! Aleister pries at the hold, but rolls again! ONE, big spinning knee! Gargano is rocked, and Aleister takes the knee pad down. Aleister hits Gargano with bare knee! Then he holds Gargano up again, for the BLACK MASS! But he holds Gargano up on his feet as fans are thunderous. Because he gives Gargano a SECOND Black Mass!! Cover, Aleister wins!!
Winner: Aleister Black, by pinfall
No mercy for "Johnny Takeover", the Embodiment of the End ends him tonight. Aleister settles one score, but is he on his way to settle another, with the title on the line? Who will be holding it when Black comes back for the gold?
NXT Championship: Tommaso Ciampa VS Velveteen Dream!
The Psycho Killer benefitted the most from Johnny Wrestling's turn to the dark side, and now he hogs the spotlight by any means necessary. However, a shining star has come along and says the spotlight belongs to him. Ciampa claims to be the killer of fairy tales, but the Patrick Clark Experience makes dreams come true. Will the Dream be over tonight? Or will it just be over for the Dream?
(NOAH) WEEKLY NEWSLETTER VOL.10 ~16TH NOVEMBER 2018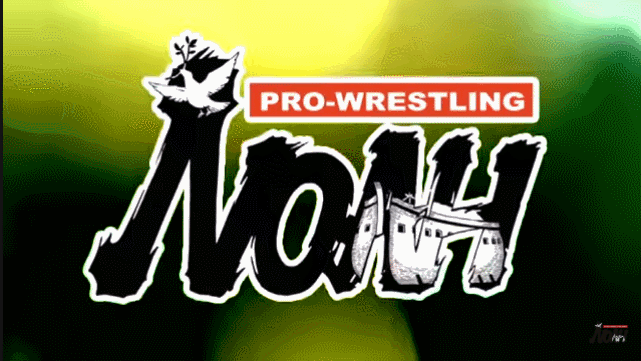 Another wonderfully in depth recap of this week in Pro Wrestling NOAH. How is the Global League going? Let's see what else has been going on in NOAH.
CURRENT TOUR RECAP
NOAH were in Hiroshima on the 12th November; Hiroshima is a city of mixed emotion for NOAH, for some it is home, but for the promotion as a whole it has sad associations, as Mitsuharu Misawa died there in 2009.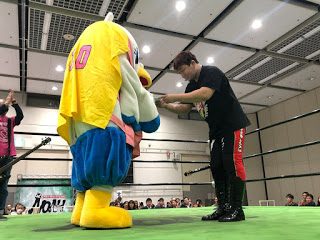 Hitoshi Kumano, (a local bear), took charge of fundraising for the Heavy Rain Fund (Hiroshima was hit badly earlier in the year by floods, and the mascot got yelled at by Mitsuya Nagai). Nagai was wound up by Naomichi Marufuji as well, who held the ropes open for him, a tactic which served to wind Kenoh up too. It was also the event where Kotaro Suzuki got his win over HAYATA, and sat on the ropes holding the belt up to both Daisuke Harada and HAYATA. Kotaro Suzuki later said that HAYATA bought out his trump card in the previous match ("the Headache"), and so he bought out his too, and that he would be no match for him with his own number of various maneuvers which he would bring out in the title match. They had their final match before the championship match on the 17th in Osaka, and they will both go into the match with one victory each over the other in the build up for the challenge.
Fan support is very much on the side of HAYATA (who is not NOAH born unlike Suzuki who is seen as an outsider, despite being NOAH born) to bring the championship home.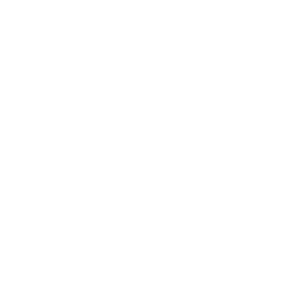 Mitsuya Nagai clashed with Naomichi Marufuji, and was chopped to shreds. Marufuji said he looked like a "boiled octopus" afterwards. Katsuhiko Nakajima would dismiss Nagai as "small fish" on the 14th, but Nagai would break through the dark cloud on the 16th when he ended the winning streak of Kohei Sato.
Despite his fluke win and spazz out victory celebration against Takashi Sugiura, Kaito Kiyomiya suffered two defeats in a row; the first being against Atsushi Kotoge on the 14th and Cody Hall on the 16th. Kotoge, however, has been on a roll and defeated Go Shiozaki on the 16th.
In a rare moment on the 14th, Masa Kitamiya and Kenoh shook hands. Kitamiya said that he did it to acknowledge that he and Kenoh (who lost to him) had practically fought to the death for the win, and that he didn't trust wrestlers who had no ambition. Speaking of Kenoh, during the huge tag on the 16th November, his victory over
Marufuji seemingly wasn't enough, and he decided to get his face again.
Marufuji (now with both shoulders needing athletic support) just looked tired and like he'd had enough.
The show on the 16th November was a shift in the league; Kohei Sato, Kazusada Higuchi and Go Shiozaki had their perfect records beaten by Mitsuya Nagai, Mohammed Yone and Atsushi Kotoge, and Nakajima avenged his loss against Quiet Storm in Global League 2017.
As Global League is beginning to heat up, everyone is talking about not letting anymore victories slip through their fingers, but of course, not all matches can go to a draw, and someone has to lose. There can only be two finalists, and ultimately one winner.
Full recap of Global League 2018 so far, can be found here.
Noah will be back on Saturday 17th November at the Edion Arena in Osaka, (gong sounds at 18.30).
NEWS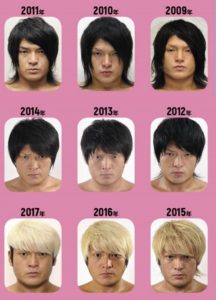 THE EVOLUTION OF KENOH 
The upcoming "Wrestlers Directory" 2018 (basically a guide to who is who, what, and where in 2018) was previewed and Naomichi Marufuji and Kenoh were profiled with their changing looks over the years. 
Kenoh made the following comments about his entry:
His 2009 picture is ugly
Like all trainees, he debuted with a shaved head. Says he didn't used to cut it, and its awkward to look at it, says he didn't think he had any money to cut it.
It doesn't really translate well, but Kenoh says he cut his hair in 2012 because it had been long for long enough. In another rough translation he says that he looks like a child of badboy parents, who has been forced to pose.
Kenoh said about his expression that it doesn't change, because in his every day life, he does not laugh a lot.
In 2015, Kenoh says that "I admired him and went blonde, but I can no longer say I have the aspiration to be like him" (he is talking about Morishima, who very sadly, has let a lot of people down, including Kenoh).
YOSHIKI INAMURA ADDED TO THE NOAH ROSTER PAGE 
At the moment there is not too much information on him apart from his birthday (November 18th 1992), his height and weight, blood type and birthplace (Otawara City in Tochigi Prefecture), date of debut and finisher. His finisher isn't anything special at the moment, and doesn't have a special name, being listed only as a "tackle".
He doesn't have a Twitter account yet.
CHRISTMAS AT MUSCLE GRILL
Naomichi Marufuji's current restaurant MUSCLE GRILL in Tokyo will be having a Christmas party on the 22nd December. Naomichi Marufuji, Hi69, Tadasuke, Atsushi Kotoge and Junta Miyawaki will be attending, but obviously this depends on whether or not they manage to stay injury free.
Event is now full.
HAJIME OHARA IN CHINA
Hajime Ohara has missed some Noah dates as he is training the Eastern Hero Athletes in Shanghai, and also when they visit the Noah dojo in Saitama. Ohara is known to be a very strict trainer with a lot of emphasis on health and well-being, which goes further than working out as he is a big advocate for healthy eating and avoiding alcohol (although he does seem to have a weakness for cake); he has banned smoking during training sessions, forbidding his students to smoke while on breaks.
NOAH IN 2019 
Noah have announced the dates for "Navigation for The Future 2019". The tour will run from January 6th to Friday, February 1st. They have also announced their (provisional) Korakuen Hall schedule for 2019.
TAKESHI MORISHIMA UPDATE
There has been no real news following Morishima's arrest earlier in the month, but further sad details have come to light about his behavior prior to the arrest and his living circumstances.
Morishima it seems was (and is) homeless and without any form of income, and was begging for drinks, even using the tactic of asking to drink with the bar staff as it meant he would be given free drinks.
The management company who were sponsoring his return had originally put him up in an apartment, which they paid the rent for. The deal was that Morishima would concentrate on his return, however, Morishima didn't do this, and preferred alcohol to training. The President of the company, seeing that Morishima wasn't giving anything in return despite repeated requests for him to change his ways, eventually lost his patience and told Morishima to pack up and leave.
Morishima, seemingly unconcerned about this, told him flippantly that he was drinking in Shinjuku, and if he wanted the keys, he should come and get them.
GHC BELT NEWS
GHC Heavyweight Champion: Takashi Sugiura
GHC Junior Champion: Kotaro Suzuki
GHC Heavyweight Tag Champions: Naomichi Marufuji & Akitoshi Saito
GHC Junior Tag Champions: Minoru Tanaka & Hi69
The winner of Global League 2018 will earn the right to challenge Takashi Sugiura for the GHC Heavyweight title, if he himself wins, Sugiura says that he will nominate Masato Tanaka as his challenger.
Kotaro Suzuki will defend the GHC Junior Heavyweight title against HAYATA on the 17th November at Edion Arena, Osaka.
The GHC Heavyweight Tag titles have not had a challenger as of yet, and probably won't until after Global League wraps up. Mitsuya Nagai has hinted that he may challenge, but Saito said that he will not be granted a title shot. Katsuhiko Nakajima was asked if he was going to challenge after the Global League match with Saito, and said cryptically, he was "in the mood for shopping" (i.e., shopping around to see what deal is best).
The GHC Junior Tag Championship will be challenged for by Koji Kanemoto and Hiroshi Yamato on the 25th November at Korakuen Hall. Seiya Morohashi has also challenged for them, his partner at this time is as yet unknown, but it is thought it will either be TAMURA or Kouki Iwasaki.

TOUR TIDBITS
Atsushi Kotoge drinks "Revolutionary Coffee"
Naomichi Marufuji sat on a wet bench wearing thin grey pants…
There was a cat at the hotel in Ehime, much to YO-HEY's delight
Kaito Kiyomiya appears to be being fitted for tailored suits (long gone are the days of the oversize one thank god)
Daisuke Harada celebrated his 32nd birthday on the 13th November (President Uchida did not even know it was his birthday!), and Yoshiki Inamura will celebrate his 26th birthday on November 18th, Takashi Sugiura bought him an early birthday cake and a small party was held at a restaurant Inamura had been taken out to by his seniors.
Shu Nishinaga said Ally (the ring announcer) "whined like a child" for udon noodles.
Naomichi Marufuji says he was disturbed by mosquitoes, in November, which woke him up at 2.30am
Kenoh apparently went jogging in the Imperial Palace Gardens in Kyoto (a fan who saw him, thought he was a blonde delinquent fleeing the law before it was discovered it was Kenoh)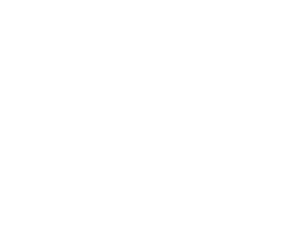 KING SHAMELESS CORNER 
After weeks of silence. Takashi Sugiura is back, posting a picture of Masao Inoue holding an ice cream cone with white foam in it and labeling it "mood" and photographing erotic looking food.
I'll leave it to your (and his) dirty imagination as to what exactly he meant by oysters being "erotic"…
BROADCASTS
The final night of Global League, 25th November, will be broadcast at 6pm on Saturday 8th December
The event on the 12th December, will be broadcast on the 15th December
The event on the 16th December, will be broadcast on the 22nd December
This is more than usual, and all seem to be going out on a weekly basis. This makes me wonder if the network are trying something out.
LINKS
K-FORCE: music inspired by Katsuhiko Nakajima
ARTICLE: "Traces to Nowhere: the tragic story behind the Takeshi Morishima arrest"
News article on Takeshi Morishima's drunken and chaotic life
Enjoy what I do? Help me do it full time.
IPW are the official vendors of Noah merchandise, please click here for shop
English translation of "Heir to the Ark" (Naomichi Marufuji's biography) ~ work in progress
Enjoy the Pro Wrestling NOAH content? Let us know on social media @theCHAIRSHOTcom and always remember to use the hashtag #UseYourHead!