Mondays May Be Perfect For Rusev Day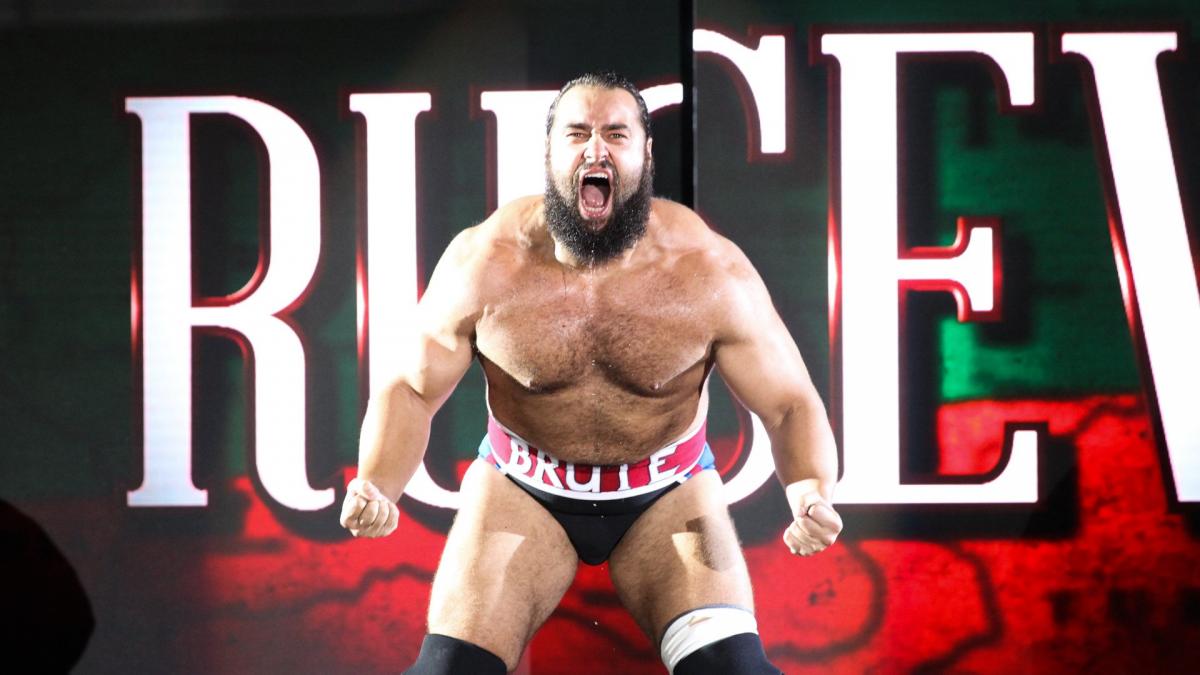 With the WWE Superstar Shakeup taking place next week, fans are already speculating as to who will go where.  It is a shakeup for many reasons, and it is necessary with the overabundance of talent the company has.  Moving to different brands often brings on new challenges and opportunities in addition to creating new storylines.  Superstars themselves continue to build onto their careers.
One Superstar that fans may be thinking about is none other than Rusev.  Even though he was on Raw prior to last year's shakeup, things have certainly changed for him.  Unquestionably popular with fans as of late, the "Rusev Day" catchphrase continues to build steam with every week that passes.  It's something fun regardless of whatever meaning lies behind it.  With a simple phrase such as that catching fire, perhaps it's a sign that fans are ready to see the Bulgarian Brute shine in this next stage of his WWE career.
Many already know the untapped potential that he has, and what he is capable of.  Rusev's talent has been evident time and time again in countless matches and screen time.  Rusev has also proven that he can hold his own and make the feuds he's involved in work.  Some examples of that include feuds with John Cena and Roman Reigns.  Until the change of plans for the Greatest Royal Rumble show in Saudi Arabia, Rusev was booked to take on the Undertaker in a Casket Match.  That fact has to say something for him considering Taker's seniority in WWE.
Again, many are aware of Rusev's talent and popularity.  Maybe Rusev's place on WWE Smackdown isn't being exercised to its maximum effect.  While there is more depth of talent with the United States Championship picture, it is always been known that Raw is the flagship show.  It is the show that gets the most concentration given the likes of Reigns, Braun Strowman and The Miz.  Going to Raw would only increase the popularity with "Rusev Day" no doubt.  But is it something that WWE ultimately wants for him?
Say if Rusev actually does head over to Raw, what lies ahead for him?  Looking at the Intercontinental Championship picture, Rusev would be a shoe in to challenge Seth Rollins should he be moving to Raw.  It presents a new challenge for him, as he has never held the Championship.  Or perhaps he and Aiden English could be part of the tag team division given their alliance.  However, with Authors of Pain fresh off their Raw debut it may possibly overshadow Rusev versus the intention of really getting him white hot.  It's just an idea to get started on Raw if anything else.  Because with Lesnar's limited dates, I seriously doubt that the Universal Championship scenario would be considered.  It's unfortunate, because it just seems that the Universal Championship isn't a priority.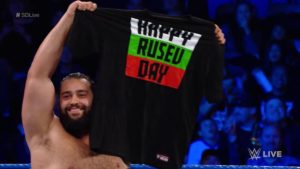 There is always this "new era" WWE talks about so why not make use of it and capitalize on "Rusev Day"?  That's not saying that it will be the next "Yes movement", but John Cena did recently put the phrase over on Raw prior to WrestleMania.  That is a great indication for sure.  But wherever Rusev ends up next week shouldn't be any kind of discouragement.  Because with the "Rusev Day" phenomena continuously growing, the worst thing that could happen is that he fades into the background.  It seems like things are looking good for Rusev in that aspect in terms of being put over and major consideration.  We all would certainly hope so in addition for bigger things are ahead for the former United States Champion.