The Underrated Files: WWE Hall Of Fame Candidates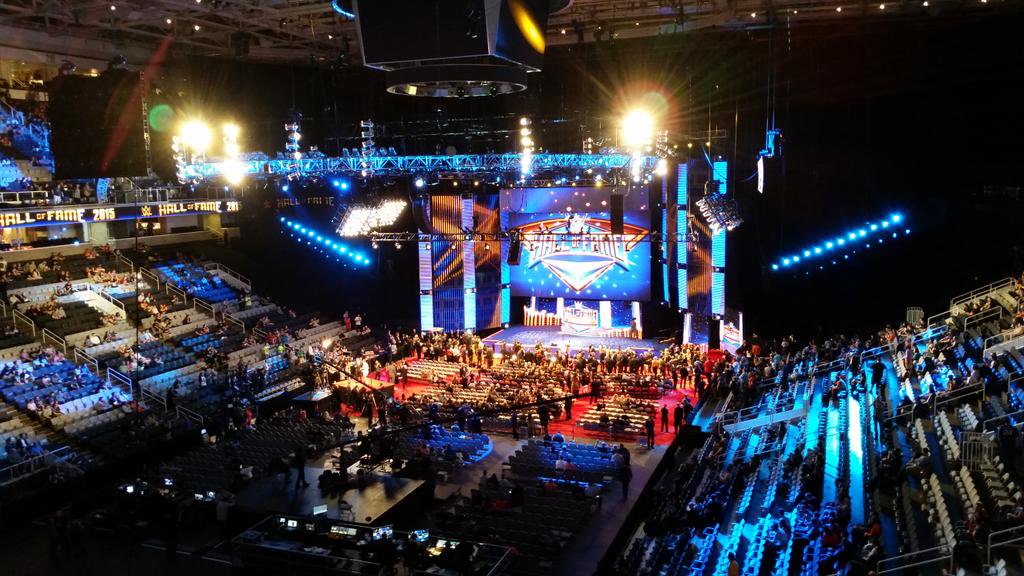 With WrestleMania and the biggest weekend of the wrestling year upon us, the debate over the WWE's "opening pitch" of WrestleMania weekend programming is the annual Hall Of Fame ceremony. Every year brings much debate and discussion among the fans on who should be in, who should be out, who should have gone in before this guy, so on and so forth. You always get the common names like Owen Hart, British Bulldog, Chyna and I've even seen a lot of push recently for Brutus Beefcake.
I started pondering who else is deserving of getting "the call", but might be forgotten about when it comes to the conversation. Superstars who could be getting passed over for one reason or another by both the company, as well as fans in debates and conversations alike. I was able to come up with four names that I feel had broken ground in the business, left a legacy or just plain deserve it.
Let's be honest here, we know the WWE Hall Of Fame is seen as a joke by most, so I see no reason why my choices couldn't get in some day. Are they headliners of a Hall Of Fame ceremony? Certainly not, but their contributions to wrestling speak for themselves and at the end of the day, you always need more than just a headliner to fill any given class. Anybody can come up with an argument against someone, so here are my arguments FOR these stars.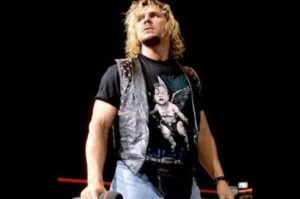 'The Loose Cannon' Brian Pillman
Following a one year stint in the NFL with the Cincinnati Bengals, Brian Pillman stepped into the wrestling business by way of the famed Hart Family Dungeon, opening his career in Calgary with Stampede Wrestling. After two years and a small run in New Japan Pro Wresting, Pillman moved on to World Championship Wrestling and became 'Flyin' Brian due to his aerial assault on opponents. It was a style that was seldom seen in the USA, especially in WCW as Brian led the way for the company in its earliest incarnation of a Cruiserweight Division, becoming a two-time Light-Heavyweight Champion.
From there, Pillman would join forces with and become one of the earliest tandems to be known as "cool heels", The Hollywood Blonds, alongside 'Stunning' Steve Austin. The Blonds became one of the most over teams in the business in only a five month pairing. Think about that. Only FIVE MONTHS! Pillman would again seemingly stay ahead of his time as he would begin to change his character, adopting the "Loose Cannon" moniker (By the way, this was after he was a member of The Four Horsemen, so he's also got that notch in his belt).
He seemed to be living his life as a work, whether it was the fans or even the boys in the back, at a time in 1995 when people just didn't go so over the top. Again, just think about that now. Two years before 'Stone Cold' became 'Stone Cold'. Pillman's departure from WCW in 1996 would see him arrive in ECW, continuing to work the world before a devastating car crash left him in a coma for a week. He would also need major ankle surgery, having his left foot fused back together and taking a devastating toll on his psyche.
His days as 'Flyin' Brian would be over as he would no longer be able to employ his in-ring style from WCW, but it didn't stop the WWF from signing him. Unfortunately, Pillman's ankle would continually cause him issues, Brian being forced to undergo a second surgery in the midst of a feud with his former partner, Austin. This would give us arguably the most controversial moment in WWE history, as 'Stone Cold' would break into Pillman's house while he was laid-up, only to find Brian waiting for him with a gun. The angle got everybody talking, for better or worse, during a period when the WWF was getting their backsides handed to them by WCW. Brian would go on to join The Hart Foundation as the only member who was not related to the family, but would pass away abruptly at the age of 35 from a heart attack caused by a previously undetected heart condition.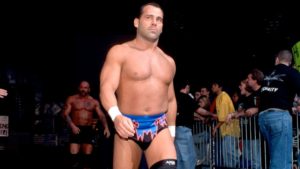 'The Iceman' Dean Malenko
I have to admit that I was totally unaware, but as a kid how many of you realized that Dean Malenko was actually as old as he was? The son of the legendary Boris Malenko, Dean began performing in 1979 as a referee in Florida, spending the entirety of his career traveling around the world to places like Mexico and Japan before ever making major noise in America. It wasn't until 1994 when 'The Shooter' began making a big name for himself when he joined up with Extreme Championship Wrestling, which is where an appreciation for his technical skill blossomed.
A two-time ECW Television and one-time ECW Tag Champion, Malenko would continually impress the hardcore fans in matches against the likes of Eddie Guerrero and he was even a founding member of the original Triple Threat faction with Chris Benoit and Shane Douglas. WCW would quickly take notice, bringing Dean into the fold and having him lead the way with its new Cruiserweight Division. 'The Iceman' was at the forefront of the exciting new venture, earning more monikers like 'The Man of 1,000 Holds' and titles alike. Like Pillman, Malenko would also become a member of The Four Horsemen and would win the Cruiserweight Title four times, as well as the United States and Tag Team Championships once each during a near four year span with WCW.
Along with his friends Benoit, Guerrero and Perry Saturn, Dean would make an almost immediate jump to the WWF in January of 2000, quickly making an impact on an already star-studded roster. By this time, Malenko was wearing down physically given that he was already 40 years old when he debuted with The Radicalz. His success in the ring would be limited with two Light-Heavyweight title reigns before retiring in 2001, but his fingerprint on the company has remained ever since with his work as a road agent.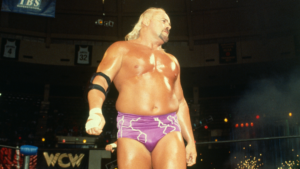 'The Taskmaster' Kevin Sullivan
I'm wondering if this man may ever get consideration for the Hall Of Fame just by association, being that he is Nancy Benoit's ex-husband. I tend to think that shouldn't affect Kevin Sullivan, but with WWE wanting to be as far away from that as possible, who knows.
Sullivan got his start in the early 1970's coming from Boston as an amateur that was not professionally trained. Like many wrestlers of the era, he spent a majority of his time hopping from territory-to-territory, including a stint in the WWWF, before settling down a bit with Championship Wrestling From Florida. During this time, Sullivan really started to make noise with his gimmick of being a Satanist, a character that was much darker than anything else that had been tried in the wrestling business (or at least the only one that worked).
His feuds in Florida with the likes of Dusty Rhodes and Barry Windham would catch the eye of Jim Crockett Promotions, signing on with the company and again undergoing a change by forming The Varsity Club upon his arrival. It was a gimmick that fit Sullivan with his amateur wrestling background, garnering success alongside fellow grapplers Mike Rotunda and Rick Steiner. The Varsity Club became the tops of the company's Tag Team Division through its purchase by Ted Turner and renaming into WCW.
He also became very involved behind-the-scenes with the creative team and booking, two of the most difficult positions to hold in any wrestling organization, especially WCW. After departing and spending some time with Smoky Mountain Wrestling and ECW, Sullivan would return to the company and take back on his demonic character. I know some will pass due to the participants, but if you'd like to see some hard-hitting matches then any encounter between Chris Benoit and Kevin Sullivan before 'The Taskmaster' retired in 1997 are must-see. After stepping away from the ring, Sullivan would again focus on a backstage role, trying to keep the company afloat until it was ultimately sold to the WWF in 2001.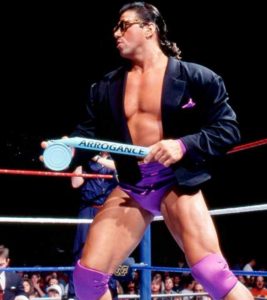 'The Model' Rick Martel
In the late 1980's and early 1990's, there was no man I hated more as a child than 'The Model' Rick Martel. Going back before he would spray his opponents with "Arrogance" however, Martel had already grabbed loads of success in the wrestling business, coming from a wrestling family and traveling all over the globe before his arrival in the WWF in 1980. He would form a popular tandem with Tony Garea, winning the Tag Team Titles twice over a two year run, then made his way into Verne Gagne's American Wrestling Association.
Martel would ascend the ranks of the promotion over the next two years, winning the coveted AWA World Heavyweight Championship and holding it for an astounding 19 months. In 1986 he would return to the WWF, forming a team this time with Tom Zenk known as The Can-Am Connection, which only had moderate success and conflicting reports between the partners as to why it failed. His next venture would be highly successful though, pairing up with Tito Santana as the wildly popular Strike Force.
The tandem would earn tag team gold during a two year stint together, ultimately doing what all teams inevitably must and splitting up with Martel turning on Santana. This is where he would adopt his moniker of 'The Model', often using an atomizer to spray his opponents with his trademark fragrance, "Arrogance". Martel became a mainstay in the mid-card for the next 6 years, notably feuding with Jake 'The Snake' Roberts and Shawn Michaels while contending for the Intercontinental Championship. He would leave the company in 1995 and take some time off to pursue real estate, but would wind-up returning to the ring in 1997 for WCW, immediately heading into a feud with Booker T over the WCW Television Championship (which he'd win once). Ultimately, injuries would force him out of the ring entirely after a 25-year career.
Agree? Disagree? Have any underrated Hall Of Fame candidates of your own? Hit the comments section below or follow me on Twitter, @E_Ames323!