Top 5: Kids In Pro Wrestling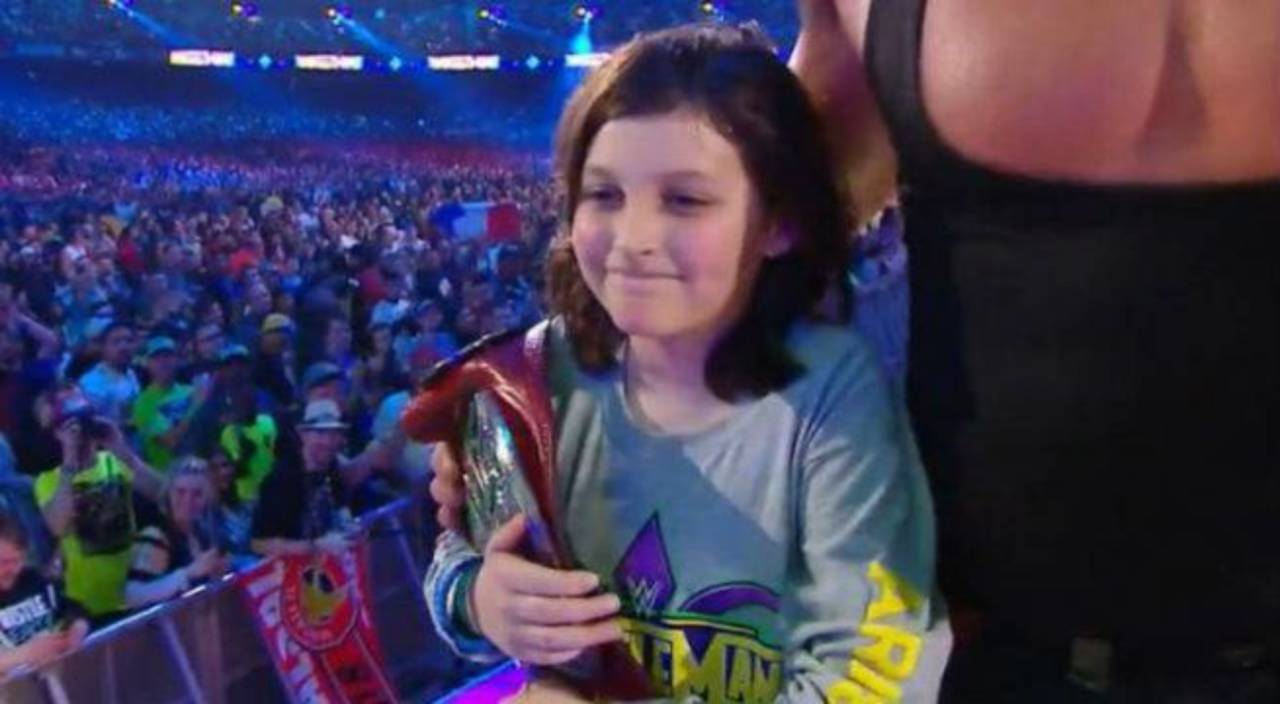 One of the most divisive matches of WrestleMania 34 involved the Raw Tag Team Championship. Braun Strowman was forced by Kurt Angle to have a tag team partner in his match against Sheamus & Cesaro for the championships. Braun, apparently a fan of procrastination, waited until the last minute until finding one in the Superdome crowd.
Some felt that Braun teaming with Nicholas was a travesty of justice & a mockery of Sheamus, Cesaro & the Raw Tag Team Championship. Some thought it was awesome, and were disappointed when Nicholas had to forfeit the title the next evening on Raw. I thought it was funny, but it seemed like one of those things where they had no idea where they were going when they started.
"We need to have Braun on the WM card. People like him."
"True. We don't have many people for him to wrestle though. Half the mid-card is in the IC title match."
"What about Elias? They've done some stuff on Raw & people seem to dig it."
"We need Elias to get squashed by Cena to set up Taker."
"What about The Bar?"
"OK. Who's Braun's partner?"
"I dunno, we'll find somebody before WM."
"Cool."
I imagine they spent the next few weeks thinking of people & making phone calls, and everything fell through until somebody suggested John Cone's kid. Which, to be honest, ruined the gimmick for me. They could have had a Make A Wish kid get to be Tag Team Champion, and instead they give an employee's kid the rub. Lame.
To be honest, the best way for a kid to get into wrestling is to be the son (or daughter, though it's mostly sons) of a wrestler. Easier to get around child labor laws that way. Nicholas's recent success made me wonder who the most talented kids to take part in pro wrestling were.
Here are the Top 5 Kids In Pro Wrestling.
5. Colby Corino
Colby is the son of the King of Old School Steve Corino, and is currently an indy wrestler of some note. He was invited to train in the New Japan Dojo until he got arrested on drug charges. He's still bouncing around the indies & looking to make his name. He reportedly started wrestling around the age of 13, but he was taking bumps in England's 1PW somewhere around the age of 9.
The fans' response of chanting "ohhhhhh Abyss" didn't show much concern for the welfare of young Colby.
4. Owen Steen
Six-month old Owen is the youngest competitor to hold a victory in Pro Wrestling Guerrilla. His father Kevin was going back & forth with Excalibur when the Commissioner of Food & Beverage decided it was a good idea to mock Owen's appearance.
After a couple of Package Piledrivers, Kevin got Owen from the crowd & placed him on top of Excalibur for the three count. This wouldn't be Owen's last wrestling-related appearance, as an online video of him reacting to his father's debut on Raw got quite the fan response.
3. Tyler Fullington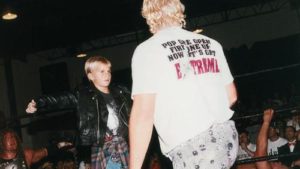 People weren't sure that The Sandman had feelings. After all, he usually drank to the point where he couldn't feel feelings. Raven did his best to get to Sandman by joining up with his ex-wife. When that didn't work, Raven raised the bar by turning Sandman's seven year old son against him.
When people talk about great ECW storylines that couldn't be replicated today, this was one of them. Could you imagine WWE going here with one of Shane or Stephanie's young kids? Absolutely not. Tyler has done some indy wrestling over the years, but from what I can tell on Twitter he spends most of his time watching Philadelphia sports teams. They have a lot of teams so I can see how that keeps one busy.
2. Haruka
Before Kenny Omega was known as The Cleaner & one of the best wrestlers in the world, he was largely known for wrestling a blow up doll & a nine year old girl. We'll talk about the girl here.
Haruka was a youngster that was in a beginners' class at a shoot boxing academy. She was sad because older girls were getting lured away from the academy to get into pro wrestling, & she was the biggest wrestling fan out of any of them. So DDT Pro-Wrestling signed her & enlisted Omega to train her. She had a run of matches in 2011, including one with Omega that became an online sensation.
Kenny did good work training her. Unfortunately she retired not long afterwards to pursue something resembling life.
(Tie) 1. King Maxel Hardy
Owen Steen may hold the record for youngest wrestler to win a match, but King Maxel is the youngest to do so on worldwide television. He made his in-ring debut at Total Nonstop Deletion on December 15, 2016 in Cameron, North Carolina. With some help from Senor Benjamin, Maxel scored the victory over Rockstar Spud.
You can't deny that Maxel inherited the charisma gene from his parents. The lovable tyke has over 33,000 Twitter followers & stands to inherit the Hardy Compound & whatever gold his father Matt & Bray Wyatt end up collecting during their expedition. Indeed, his future appears to be…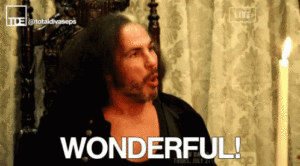 (Tie) 1. President Ramu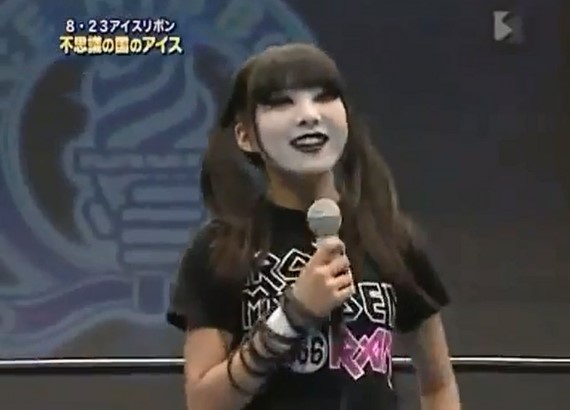 [Editor's Note: You didn't think we'd leave out President Ramu, did you? Hell no!]
President Ramu, also of Japan fame, spent most of her time in Japanese promotion 666, but is also one of the approximately 500,000 people to fold the DDT Ironman Heavymetalweight Championship.
Originally dubbed La Hija Del Undertaker, after her original gimmick, she had a four year career before retiring in 2009, wrestling her final match against Tajiri.
Joe's Lucha Libre Weekly: News & Analysis (12/9/10)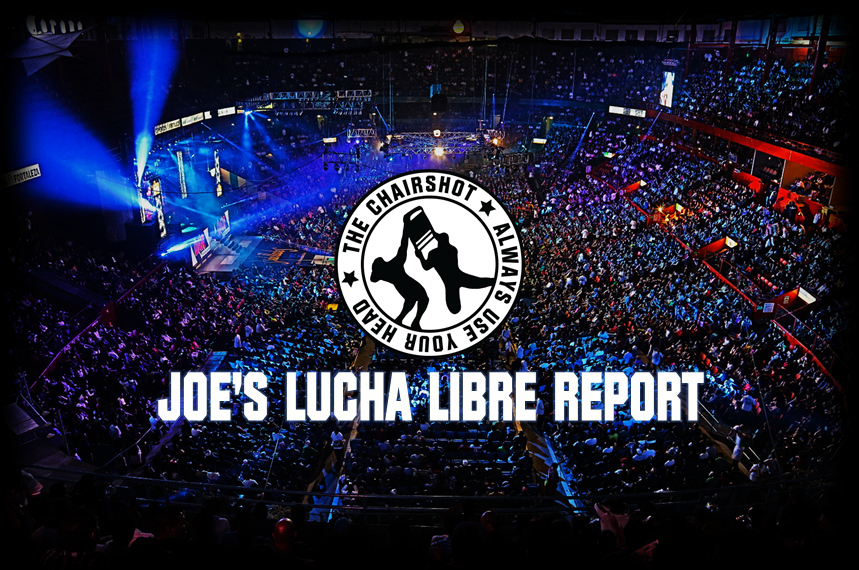 What happened in CMLL, AAA, and the world of Lucha Libre this week? Joe Dinan has you covered!
CMLL
Last Friday Arena Mexico
So this was the Legends of Mexico show or Leyenda de Mexicana. The main event was a legends match which… wasn't exactly good. It's fun to see legends in the ring, and that's why the fans were there but judging from a match point of view they couldn't really move well. The match included Rayo de Jalisco, Atlantis, and Blue Panther vs Mascara Ano 2000, Canek, and Villano IV. In fairness Blue Panther can still move really well for his age. Rayo, Blue Panther, and Atlantis won the match. There was a 6 man tag titles match between Los Guerrero's facing Sanson, Cuatrero, and Forastero. Los Guerrero's retained their titles. Mano Negra, Solar, and Felino faced off against Fuerza Guerrera, Jerry Estrada who hasn't been in Arena Mexico for 25 years, and Negro Navarro. That match was okay.
Arena Puebla Monday Show
The main event saw Rush and Terrible facing Volador and Diamante Azul. Volador and Azul won the match and at the end Terrible wanted to face Volador in a match. That'll happen in the future I assume. Co Main event saw Atlantis, Soberano, and Valiente facing Felino, Bucanero, and Cavernario. It was a fun match with the latter winning.
Arena Mexico Tuesday Show
The main event of this show saw Sanson, Cuatrero, and Forastero facing Atlantis, Angel de Oro, and Niebla Roja. This was a fun match which saw the latter winning. I feel like they're setting up an Atlantis match with Sanson out of this. Titan, Triton, and Esfinge faced off against Mephisto, Luciferno, and Ephesto. It was a really fun match with Mephisto, Luciferno, and Ephesto winning. Misterioso defeated Black Panther in a lightning match as well.
Arena Mexico Friday
The card this Friday sees the main event being Volador Jr facing Ultimo Guerrero in a singles match. It doesn't appear that the heavyweight championship is on the line. Atlantis, Valiente, and Azul face Rush, Terrible, and Cavernario in the co main event. This really isn't that big or important of a show based off the match card. I don't expect the attendance to be over 10,000 this week.
AAA
AAA was live on Twitch on December 2nd. Every title was on the line but the story during the show was Brian Cage sent in a video message with Melissa Santos explaining in Spanish that he had a ton of injuries and couldn't make it to the show. I think that was just to save face since Fenix also couldn't wrestle because Cage just worked a match on Wednesday. Fenix comes out to cut a promo and explain things. The fans boo him because AAA stupidly kept promoting the match knowing for 9 days that Fenix wasn't going to wrestle. He even mentioned it on their Lucha Capital show on Facebook the previous Wednesday. The false advertisement and use of card subject to change to trick the fans is bullshit. Subject to change means the card changes if an injury or last minute thing happens. It's not a free pass to advertise matches you know you're never going to do. Anyway on to the card.
Lady Shani won the title in the first match. Keyra was supposed to be in the match to make it a 5 way but she was at a WWE try out in Chile. So it was a four way and Scarlett Bordeaux left the match mid way through. So Shani won the match after Faby had a spat with the ref. The next match built on the angle of Mascara and Maximo. Mascara and his team win the match further continuing the feud. There's talks of Maximo and Mascara being in a hair vs hair match.
Laredo Kid, Hijo Del Vikingo, and Angelikal who is now called Myzteziz Jr, as AAA La Parka pronounced him earlier in the show (Have fun typing Myzteziz.), faced Porde de Norte for the 6 man tag titles. The story going in here was the former team beat Porde de Norte 3 straight times so conventional thinking is they won't win this match, but they actually did, crowning new champs. There was an impromptu match afterwards where Vikingo was taken out by the OGTs and La Parka replaced him. They still beat the OGTs, later we learned this match was because there was no Fenix vs Cage match.
Pagano and Joe Lider faced Ciclope and Miedo Extremo and Texano and Rey Escorpion for the tag titles in a hardcore match. It wasn't as hardcore as the previous matches but it was still pretty hardcore. Texano and Rey retain their titles. Fantasma faced Drago to defend his Latin American championship. The story of the match was Fantasma was dominating and Drago just kept kicking out and Drago basically rolled him up for the win. As said before Cage and Fenix didn't wrestle.
The main event was between Blue Demon Jr and Killer Kross facing Dr. Wagner Jr and Psycho Clown. Scarlett came out with Kross to distract. Vampiro came out to stop her but Kross kills him. Kross and Blue Demon ended up winning and Scarlett was hitting Wagner after the match. You know she's going to get hers soon. Better not show anyone in the United States. They'll complain to Roshfrans.
AAA on Twitch 12/8
There's a show on the 8th which isn't much of a star driven show. The main event features Dr. Wagner Jr, Psycho Clown, and Pagano facing Blue Demon Jr, Killer Kross, and Rey Escorpion. I'm sure Scarlett Bordeaux will be by ring side for that. The Co-Main event sees the OGTs facing Porde de Norte. That's Averno, Chessman, and Super Fly vs Mocho Cota Jr, Carta Brava Jr, and Tito Santana. Aerostar will face Monster Clown in a special singles match. Laredo Kid, Hijo Del Vikingo and a luchador surprise who might just be Myzteziz Jr will face Taurus, Australian Suicide, and Jack Evans.
The 2018 WWE Slammy Awards (If They Existed)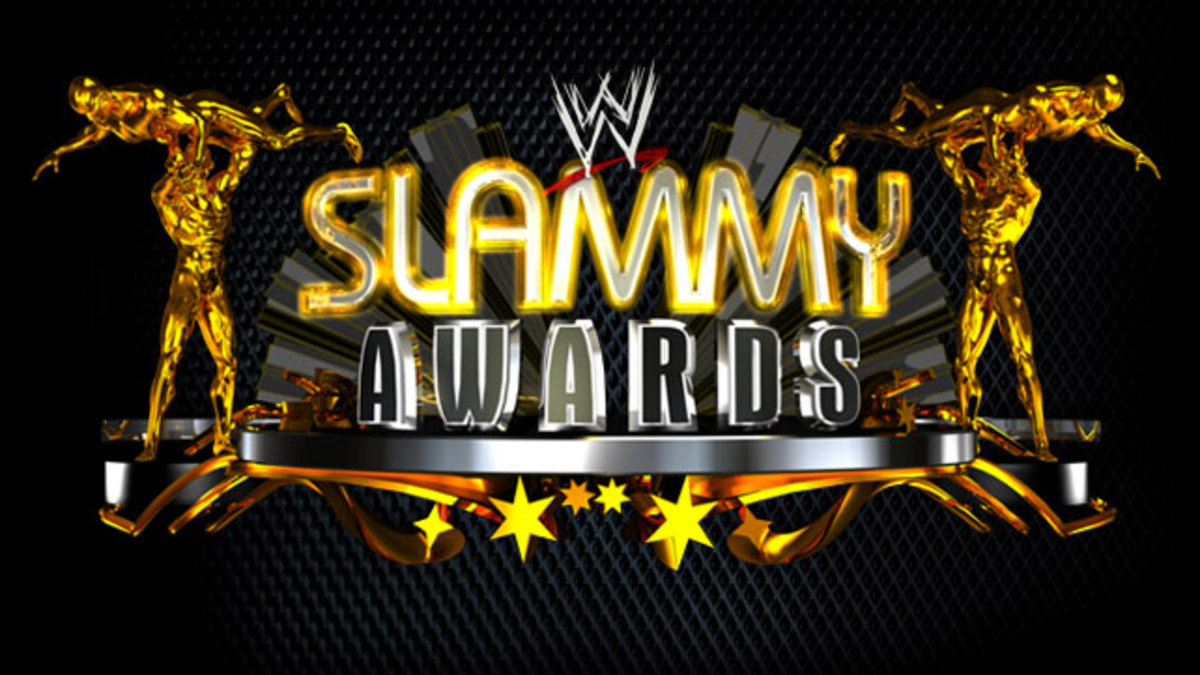 The WWE Slammys…aren't happening! But you don't have to go hungry as Steve Cook has you covered! See what he's awarding for 2018.
Remember the Slammys?
Of course you do! The Slammy Awards were WWE's answer to the Oscars, Emmys & all the other award shows I don't watch. They seem to come & go in spurts. The first two took place in 1986 & 1987. After seven years away, the Slammys came back for 1994, 1996 & 1997. Eleven years passed, and starting in 2008 the Slammys had their longest run of success, taking place once a year through 2015.
Then they stopped. We're not sure why, other than Vince McMahon seems to lose interest with the idea every so often. Some of the Slammys shows were better than others. I enjoyed the 96 & 97 editions that took place the night before WrestleMania, before WrestleMania Weekend was a thing. I remember the Dennis Miller-hosted edition not going so well, proving once and for all that Todd Pettengill was a superior performer. The later editions were fun for the most part though.
I feel that one thing missing from WWE these days is fun. Bringing back the Slammys would be a good way to liven things up on the Red Brand. If there were Slammys this year, here are some of the categories & winners I think we would have…
WWE Network Show of the Year: Something Else To Wrestle With Bruce Prichard
I'm still kind of amazed that WWE agreed to this. One of the most popular wrestling podcasts for quite some time has been the one that Conrad Thompson hosts with former WWE creative team member/talent relations employee/talk show host/whatever the hell else he did there back in the day Bruce Prichard. Whether or not Bruce tells the truth 100% of the time, the stories he tells have been interesting enough to keep people coming back. WWE decided to bring Bruce & Conrad in-house for a show on the Network similar to the podcast. By "similar" I mean three hours shorter and with less curse words.
If you're like me, your interest in podcasts depends on the topic. There were episodes of this I was very interested to watch. There were episodes I didn't bother with because I didn't care about the topic. I'm just amazed that this existed, and I have no idea if they're coming back for a second season, but if they are I'll click on the episodes of stuff that interests me.
Which is a step up from most WWE Network shows.
Surprise Return of the Year: Shawn Michaels returns to the ring at Crown Jewel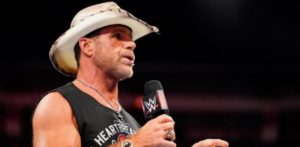 The controversy surrounding this event almost made us forget that this actually happened. For years, Michaels swore up & down that he would never come back. He did in 2018. Most of us assume it was the sweet Saudi blood money that did it, but he claims it was the interesting opportunity to work with HHH, Undertaker & Kane again. People claim a lot of things.
OMG Moment of the Year: Daniel Bryan kicks AJ Styles in the groin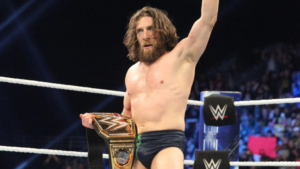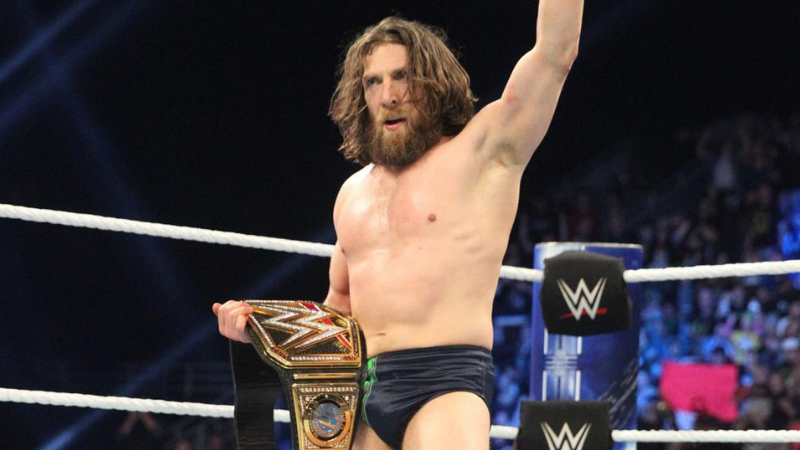 You could really do a group pick for this and include all of the times AJ got hit in the groin in 2018. Or you could have a separate Slammy Award for Best Strike to AJ Styles' Groin. I think Daniel's takes precedence over the others, as it actually led to Styles losing the WWE Championship. It also led to Daniel saying he hoped his daughter would kick a hundred men in the groin, which was pretty hilarious.
Double-Cross of the Year: Dean Ambrose turns against Seth Rollins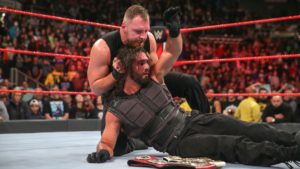 Out of all the face/heel turns this year, the one that took place the same night that their mutual friend announced that his leukemia had come back has to take center stage. The turn was pushed ahead to that night to get the biggest response. Yet, I feel like it also had the effect of getting people to turn off the show, which makes sense to some degree. As depressing as Roman Reigns taking time off to deal with a disease was, his fans surely would have stuck around to see his friends. Once one turned on the other, why care? I think WWE made that one episode of Raw so depressing that people didn't want to come back.
It didn't help that future episodes were dominated by the presence of Baron Corbin. I mean, seriously, what the hell? If this was all Vince's idea I support the existence of the XFL to keep him busy.
"Tell Me You Didn't Just Say That" Insult of the Year: "I don't respect Brock Lesnar, and I damn sure don't fear that b*tch." – Roman Reigns
The Big Dog was on fire this night.
"This is Awesome!" Moment of the Year: WWE Evolution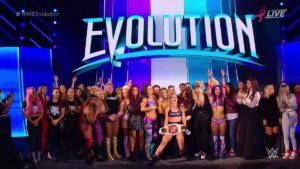 We would need a moment on the Slammys for WWE to pat itself on the back for the Women's Evolution, and what better way than to give the first all-women's PPV the Moment of the Year award? Makes sense to me, and there were a fair share of "This is Awesome" chants that night.
Hashtag of the Year: #TheMan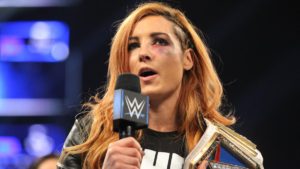 Has anybody in WWE owned Twitter like Becky Lynch has this year? Absolutely not. She has been Straight Fire on that platform throughout 2018, and eventually it translated to the ring. When I first saw her trying to get "The Man" over as a nickname I rolled my eyes, but I'll be goddamned if everybody else didn't go along with it, and eventually I did too.
Rivalry of the Year: Charlotte Flair vs. Becky Lynch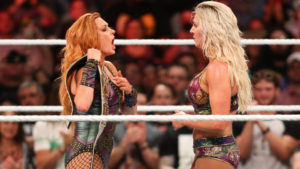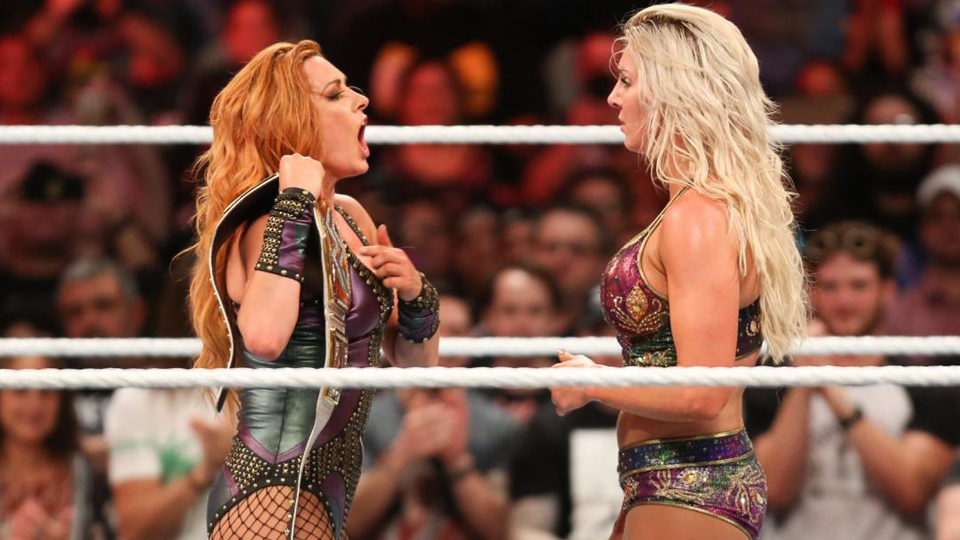 Early on, these two promised not to be like Sasha Banks & Bayley, who will probably get votes for Worst Feud of the Year wherever people do these things. At the time, it was insinuated that Charlotte & Becky's friendship was stronger, but I think most of us knew that it wasn't. Sasha & Bayley's temporary struggles were more awkward because their friendship was real. No matter what happened, they couldn't quit each other. We've all had friendships like that. Maybe something happens that should make it end, but we keep hanging on due to our love for the other person.
Becky was quicker to quit Charlotte, even if Charlotte still seems to think there's something there. I think that helps the feud, honestly. Sometimes mutal hate isn't as strong as unrequited hate, especially if the matches go along with the story.
Match of the Year: Kurt Angle & Ronda Rousey vs. Triple H & Stephanie McMahon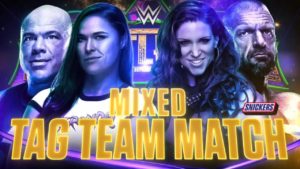 This match had a lot of things going for it. It was Ronda's first match. It was a rare wrestling appearance from Kurt, Triple H & Stephanie. There was definitely car wreck potential, but it was an entertaining piece of business. NXT has had tons of five-star matches this year, and I'm sure some of you are wondering why I'm not listing one of them. I think this one would get the votes from the WWE Universe, and the people backstage.
NXT Superstar of the Year: Velveteen Dream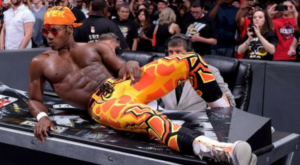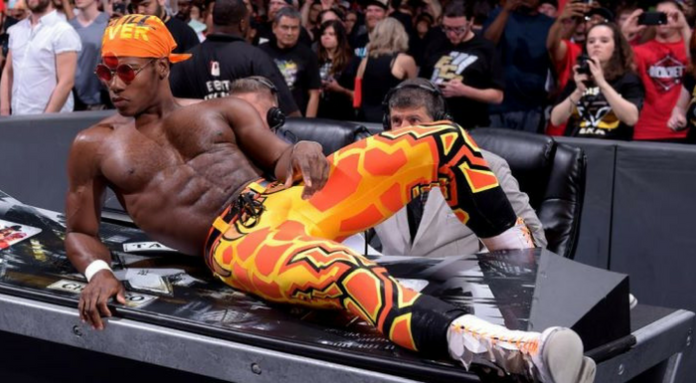 Dream seems like the cool kid with the NXT fans these days, so I assume he'd get the vote.
Breakout Star of the Year: Braun Strowman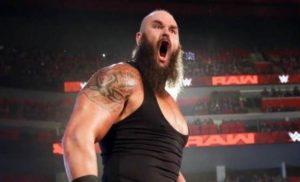 I feel like at some point this would have been the actual answer, now it's kind of default because I can't think of anything better. Maybe Drew McIntyre?
Tag Team of the Year: Sasha Banks & Bayley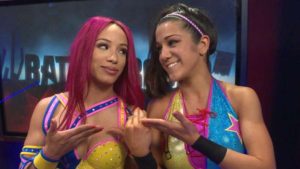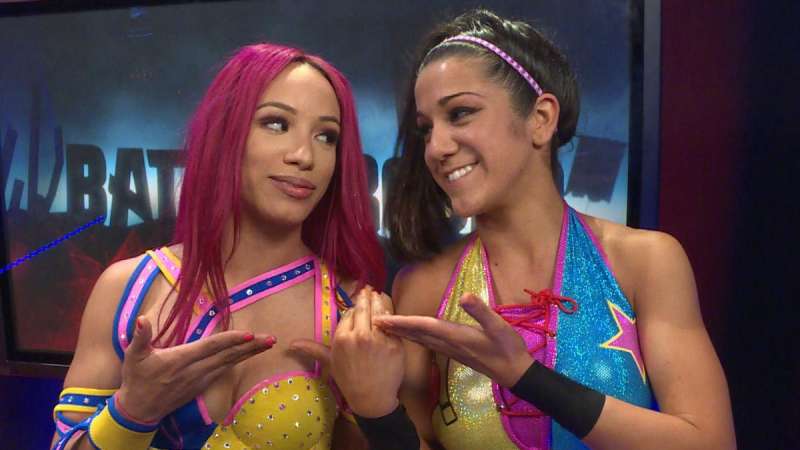 Another one I have no idea about. Most of the options on the men's side have had mixed success this year. The Usos & New Day have been kinda there. The Bar's had some good stretches. Most of the good teams on Raw have broken up. It seemed like Sasha & Bayley were going to break up for months, but they stuck together. If I'm giving Charlotte & Becky rivalry of the year, giving Sasha & Bayley tag team of the year makes sense.
Right? Sure.
Woman of the Year: Ronda Rousey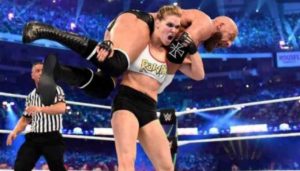 A lot of women have had good years. One would expect the Raw women's champion with the most mainstream appeal to get the vote though. It'd also give her rivals another reason to hate her, which is always good.
Man of the Year: Roman Reigns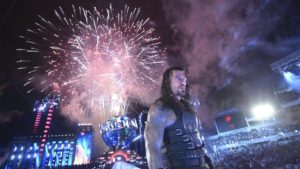 There are a couple of legitimate candidates here. AJ Styles held the WWE Championship for most of the year. Seth Rollins has been burning it down throughout 2018. At the end of the day, I think Reigns gets the votes. I assume they don't bring him back for this, so Ambrose can accept on his best friend's behalf and do something heelish to continue that story.
Now doesn't this sound like a better way to spend three hours than most recent episodes of Raw have been?
Let us know what you think on social media @theCHAIRSHOTcom and always remember to use the hashtag #UseYourHead!