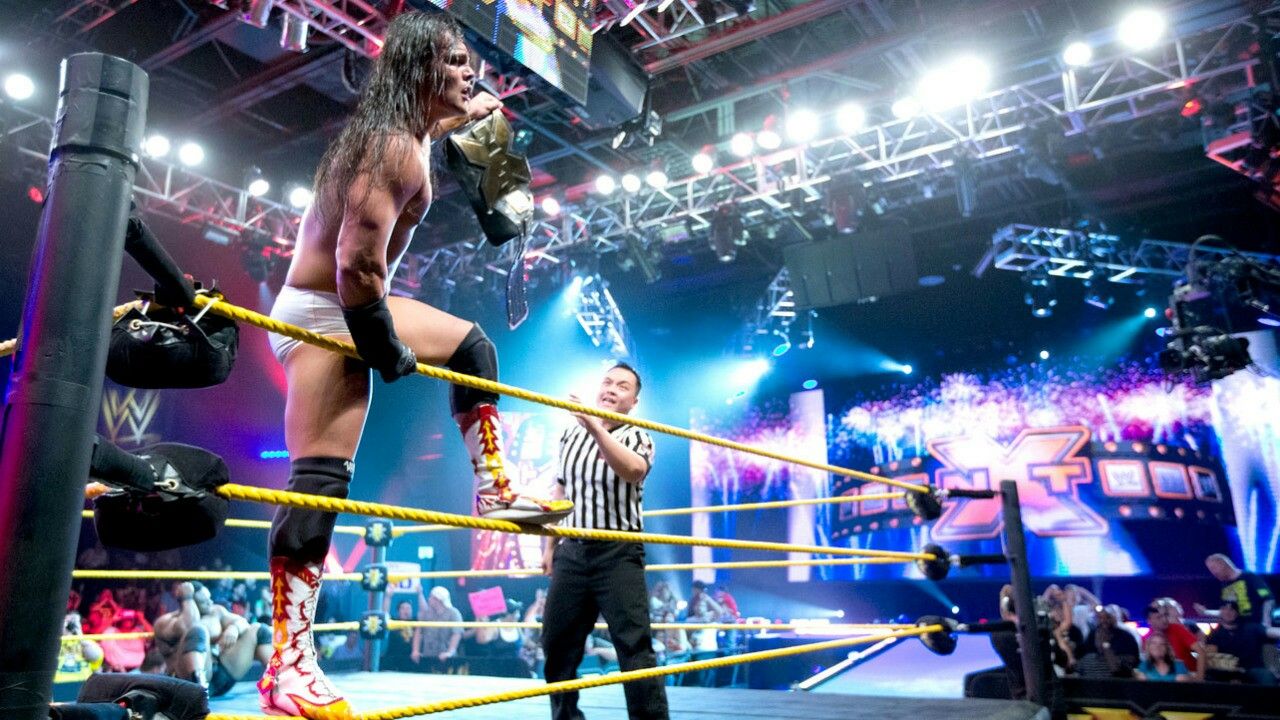 This is an exciting time of year for fans of developing talent. The NFL is currently holding their annual draft. The NBA & NHL will soon be holding their Draft Lotteries. Baseball has a draft at some point, nobody's really sure when.
Oh, and since this is a wrestling website I should point out that WWE recently called up some of their NXT talent. Andrade "Cien" Almas (w/Zelina Vega), Drew McIntyre, Ember Moon, The Iiconics, SAnitY, No Way Jose & the Authors of Pain have all been assigned to new homes. Time will tell whether or not these individuals will live up to the hype.
As excited as we get about draft picks by our favorite sports team, or new wrestlers called up from developmental, the simple fact is that many of the names we'll be hearing won't live up to the hype they've been given. As a Cincinnati Bengals fan, I can run down some good names. David Klingler. Ki-Jana Carter. Akili Smith. They were going to be superstars. They didn't pan out.
Lord knows that WWE has brought in plenty of talent that didn't live up to the hype. For the purposes of this exercise, we're going to focus on talent that was called up during the NXT/Performance Center Era. I feel like we can revisit the OVW days at some point, and maybe even FCW. For now, I want to talk about the wrestlers that got so much hype from the NXT crowd that bombed so hard on the main stage.
These are the Top 5 WWE/NXT Busts.
5. Adam Rose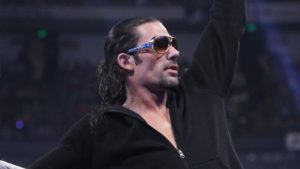 This one is just so weird. Leo Kruger, a game hunter, spent years in developmental as part of FCW & then the early days of NXT. He got repackaged as Adam Rose, a raver kinda guy that came out with his Rosebuds. He had a pretty exciting entrance. Things went downhill from there. He teamed with a bunny for awhile. Then he turned heel on the bunny & stopped partying. We all stopped paying attention at this point. He joined the Social Outcasts, then he got arrested for domestic violence charges which were eventually dropped. He got suspended and then got his release.
This guy had been working the Kruger character for years. A lot of people seemed to like it. They dropped it, he emerged as a new character, it got a pop and he got called up. It's not hard to see why this didn't work. It's especially notable with No Way Jose suddenly working a konga line gimmick for no real reason.
The Rosebuds are back. Adam Rose isn't.
4. Hideo Itami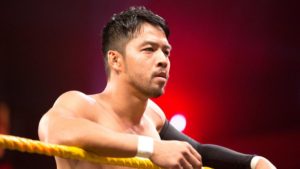 I remember back in the early to mid-2000s when KENTA was a pretty big deal. Ring of Honor loved bringing him in for their big shows. He was one of the focal points of Pro Wrestling NOAH. His buzz kind of cooled off at some point around the time NOAH cooled off. We here in the States forgot about him for awhile, until he randomly signed with WWE in June 2014. The hype was renewed. People had high, high hopes for Mr. Itami the second he debuted in NXT. What's he done since then?
-Was outshined by Finn Balor in a tag team
-Was eliminated by Big Show in the Andre battle royal
-Got hurt
-Got hurt again
-Called up to 205 Live
-Did little of note there
It hasn't been a great run. People that saw KENTA in his prime surely expected more.
3. Tyler Breeze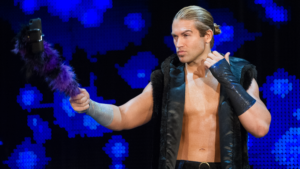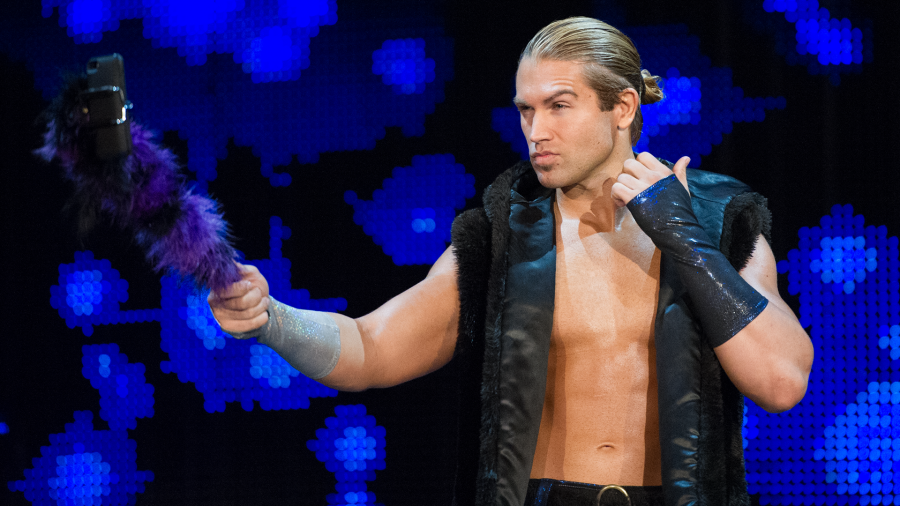 Breeze was something of a developmental veteran. He was around for years as Mike Dalton, a good hand that couldn't make a connection with the audience. He re-packaged himself as Tyler Breeze, a selfie-obsessed male model. It got over huge with the NXT audience. Breeze, who has always been considered an exceptional worker, got to have solid matches. People were really buying in.
Tyler Breeze is the modern incarnation of 1991 HBK. #NXTTakeover

— Gran Akuma (@__AKUMA) September 12, 2014
When you set expectations that high, you're bound to come up short. Tyler Breeze was never Shawn Michaels. Nobody is. His getting called up was part of the finale of WWE Breaking Point, a series looking at the inner-workings of the Performance Center. By the time it aired, Breeze had already been mis-used to the point where he was irrelevant on the main roster. It made for awkward viewing.
It hasn't gotten much better since. He's found a home in a tag team with Fandango that serves as jobbers to whoever is getting pushed at the moment. I see people still holding out hope for a Breeze push once he turns on Fandango, and he is only 30 years old. I just don't see it happening for him. He's been around too long and needs to go away. It worked for Drew McIntyre.
2. The Ascension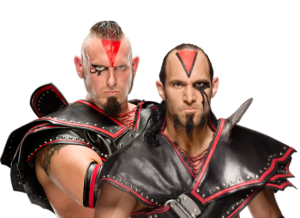 Konnor, formerly known as Conor O'Brian, had been part of a stable called The Ascension in Florida Championship Wrestling. He kept the name to himself for awhile, because who was going to take it from him? He eventually formed a tag team with Viktor, and they became the greatest tag team in NXT history. They laid waste to everybody in their path. It got to the point where they pretty much had to be called up to the main roster.
Once they were, they did nothing. They squashed some people the first few weeks, but the announcers buried them during the matches as not measuring up to the standards of the Road Warriors & Demolition. Shockingly, beating the middle-aged New Age Outlaws didn't do anything to help matters. They got transitioned into job duty & are pretty much an afterthought in 2018, if they're a thought at all.
1. Bo Dallas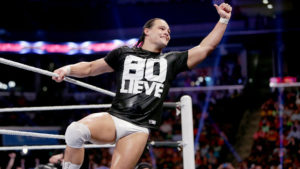 Let's take a look at some of the folks to hold the NXT Championship over the past six years:
Seth Rollins: Grand Slam Champion
Big E: Multi-time Tag Team Champion as one-third of the New Day
Bo Dallas: Member of the Social Outcasts & Miztourage
Adrian Neville: King of the Cruiserweights
Sami Zayn: One-half of the Sami & Kevin Show
Kevin Owens: Universal, Intercontinental & US Champion
Finn Balor: Universal Champion
Samoa Joe: Triple H's enforcer
Shinsuke Nakamura: 2018 Men's Royal Rumble Winner
Bobby Roode: US Champion
Granted, Sami's resume is thin as far as championships go, and Roode's main roster run has been kinda eh so far. But It can't be argued that Bo has been the lowest achieving NXT Champion on the WWE main roster. Given his second-generation background, he should have been a natural top-notch performer. His "Bolieve" character that received so much praise from NXT fans flopped on the main stage.
He's 27 years old, so there's still time. But like Tyler Breeze, the damage may already be done.