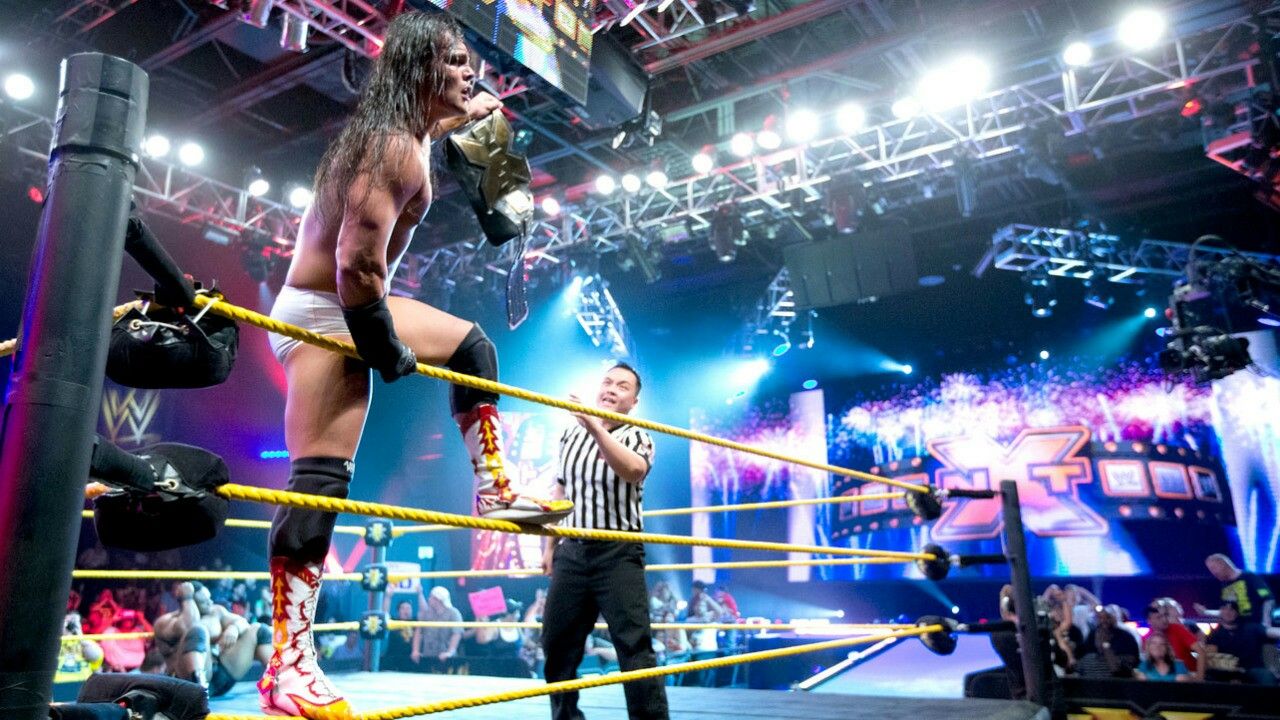 This is an exciting time of year for fans of developing talent. The NFL is currently holding their annual draft. The NBA & NHL will soon be holding their Draft Lotteries. Baseball has a draft at some point, nobody's really sure when.
Oh, and since this is a wrestling website I should point out that WWE recently called up some of their NXT talent. Andrade "Cien" Almas (w/Zelina Vega), Drew McIntyre, Ember Moon, The Iiconics, SAnitY, No Way Jose & the Authors of Pain have all been assigned to new homes. Time will tell whether or not these individuals will live up to the hype.
As excited as we get about draft picks by our favorite sports team, or new wrestlers called up from developmental, the simple fact is that many of the names we'll be hearing won't live up to the hype they've been given. As a Cincinnati Bengals fan, I can run down some good names. David Klingler. Ki-Jana Carter. Akili Smith. They were going to be superstars. They didn't pan out.
Lord knows that WWE has brought in plenty of talent that didn't live up to the hype. For the purposes of this exercise, we're going to focus on talent that was called up during the NXT/Performance Center Era. I feel like we can revisit the OVW days at some point, and maybe even FCW. For now, I want to talk about the wrestlers that got so much hype from the NXT crowd that bombed so hard on the main stage.
These are the Top 5 WWE/NXT Busts.
5. Adam Rose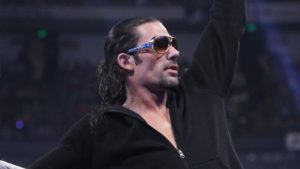 This one is just so weird. Leo Kruger, a game hunter, spent years in developmental as part of FCW & then the early days of NXT. He got repackaged as Adam Rose, a raver kinda guy that came out with his Rosebuds. He had a pretty exciting entrance. Things went downhill from there. He teamed with a bunny for awhile. Then he turned heel on the bunny & stopped partying. We all stopped paying attention at this point. He joined the Social Outcasts, then he got arrested for domestic violence charges which were eventually dropped. He got suspended and then got his release.
This guy had been working the Kruger character for years. A lot of people seemed to like it. They dropped it, he emerged as a new character, it got a pop and he got called up. It's not hard to see why this didn't work. It's especially notable with No Way Jose suddenly working a konga line gimmick for no real reason.
The Rosebuds are back. Adam Rose isn't.
4. Hideo Itami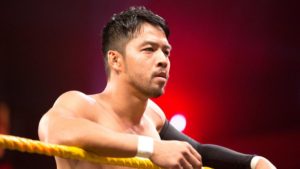 I remember back in the early to mid-2000s when KENTA was a pretty big deal. Ring of Honor loved bringing him in for their big shows. He was one of the focal points of Pro Wrestling NOAH. His buzz kind of cooled off at some point around the time NOAH cooled off. We here in the States forgot about him for awhile, until he randomly signed with WWE in June 2014. The hype was renewed. People had high, high hopes for Mr. Itami the second he debuted in NXT. What's he done since then?
-Was outshined by Finn Balor in a tag team
-Was eliminated by Big Show in the Andre battle royal
-Got hurt
-Got hurt again
-Called up to 205 Live
-Did little of note there
It hasn't been a great run. People that saw KENTA in his prime surely expected more.
3. Tyler Breeze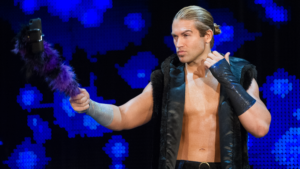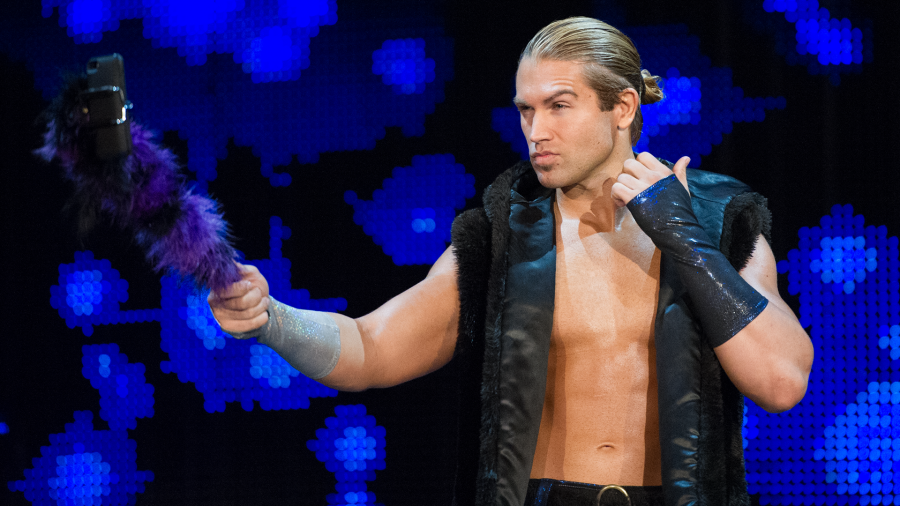 Breeze was something of a developmental veteran. He was around for years as Mike Dalton, a good hand that couldn't make a connection with the audience. He re-packaged himself as Tyler Breeze, a selfie-obsessed male model. It got over huge with the NXT audience. Breeze, who has always been considered an exceptional worker, got to have solid matches. People were really buying in.
Tyler Breeze is the modern incarnation of 1991 HBK. #NXTTakeover

— Gran Akuma (@__AKUMA) September 12, 2014
When you set expectations that high, you're bound to come up short. Tyler Breeze was never Shawn Michaels. Nobody is. His getting called up was part of the finale of WWE Breaking Point, a series looking at the inner-workings of the Performance Center. By the time it aired, Breeze had already been mis-used to the point where he was irrelevant on the main roster. It made for awkward viewing.
It hasn't gotten much better since. He's found a home in a tag team with Fandango that serves as jobbers to whoever is getting pushed at the moment. I see people still holding out hope for a Breeze push once he turns on Fandango, and he is only 30 years old. I just don't see it happening for him. He's been around too long and needs to go away. It worked for Drew McIntyre.
2. The Ascension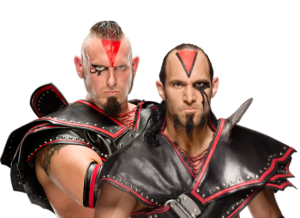 Konnor, formerly known as Conor O'Brian, had been part of a stable called The Ascension in Florida Championship Wrestling. He kept the name to himself for awhile, because who was going to take it from him? He eventually formed a tag team with Viktor, and they became the greatest tag team in NXT history. They laid waste to everybody in their path. It got to the point where they pretty much had to be called up to the main roster.
Once they were, they did nothing. They squashed some people the first few weeks, but the announcers buried them during the matches as not measuring up to the standards of the Road Warriors & Demolition. Shockingly, beating the middle-aged New Age Outlaws didn't do anything to help matters. They got transitioned into job duty & are pretty much an afterthought in 2018, if they're a thought at all.
1. Bo Dallas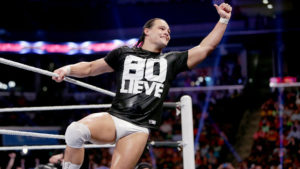 Let's take a look at some of the folks to hold the NXT Championship over the past six years:
Seth Rollins: Grand Slam Champion
Big E: Multi-time Tag Team Champion as one-third of the New Day
Bo Dallas: Member of the Social Outcasts & Miztourage
Adrian Neville: King of the Cruiserweights
Sami Zayn: One-half of the Sami & Kevin Show
Kevin Owens: Universal, Intercontinental & US Champion
Finn Balor: Universal Champion
Samoa Joe: Triple H's enforcer
Shinsuke Nakamura: 2018 Men's Royal Rumble Winner
Bobby Roode: US Champion
Granted, Sami's resume is thin as far as championships go, and Roode's main roster run has been kinda eh so far. But It can't be argued that Bo has been the lowest achieving NXT Champion on the WWE main roster. Given his second-generation background, he should have been a natural top-notch performer. His "Bolieve" character that received so much praise from NXT fans flopped on the main stage.
He's 27 years old, so there's still time. But like Tyler Breeze, the damage may already be done.
Rob: Looking At The AEW TV Follies
Rob takes a look at the near comedic nature of the AEW television deal and the internet's treatment of it.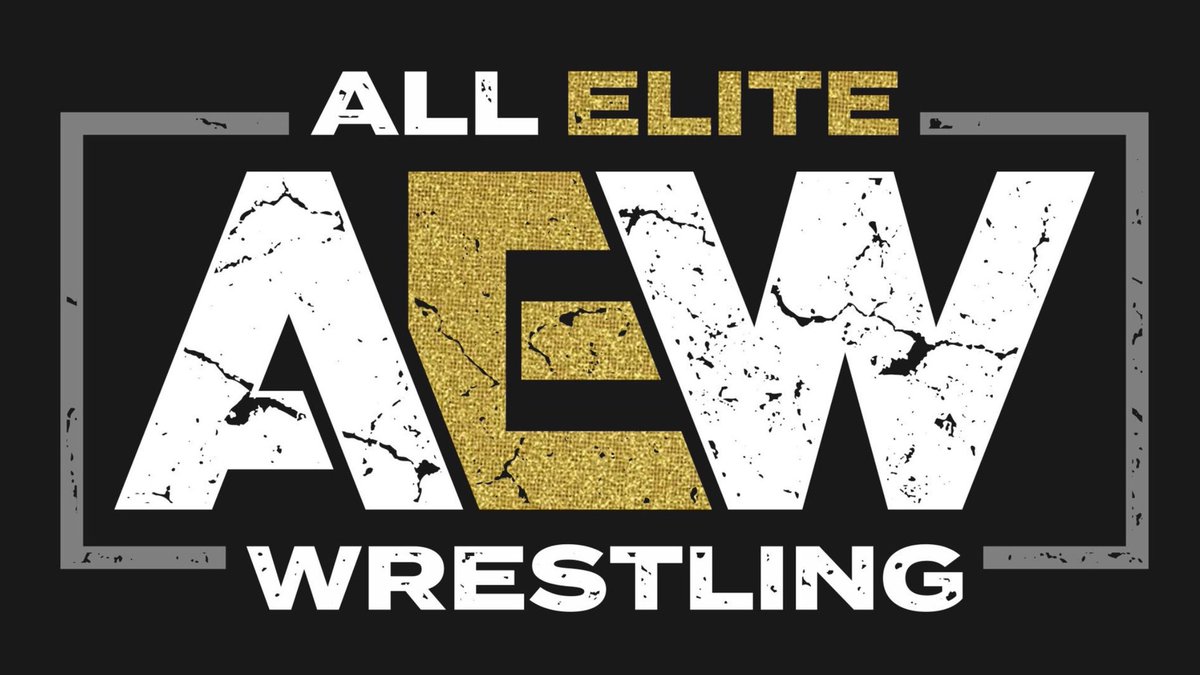 Rob takes a look at the near comedic nature of the AEW television deal and the internet's treatment of it.
This past Thursday brought out a lot of chatter on Twitter about AEW and their very unclear prospects at landing a TV deal.  We've been hearing for some time now that they have multiple bidders offering good money and that it's a matter of picking which one.  We've also heard that Warner Media appeared to have decided to go in with them and that an announcement of some kind should be coming soon.  But now a new rumor surfaced, that they might have to pay for the TV themselves.
Checked back in with an AEW/Turner negotiations source. Person still believes any hefty rights fee is "highly unlikely." A "time-buy" could also just be worked out via adjusted ad rev split. Lots of ways to account for TV money, as we know. (Complex) negotiations continue.

— Tony Maglio (@TonyMaglio) April 19, 2019
Which brought on the jokes from a lot of different people and in turn brought out the 'you guys are a bunch of WWE stans, why do you want AEW to fail?' responses from some supporters of AEW.  So yes, Thursday night on Wrestling Twitter became the clusterf@# that most nights tend to be.  Now before I go any further, let me put out a little disclaimer here.
I am not anti-AEW.  I got no quarrel with any of the people there.  I'm not a fan of some of them as performers but it's nothing personal.  At least from what I've seen Cody in particular has been nothing but gracious towards his former employers and co-workers, and has shot down many an attempt by fans to goad him into bashing WWE and/or Vince McMahon. I don't know him personally but he seems like a good dude all around, and I respect the hell out of him for not just leaving WWE but leaving with a plan to accomplish what he did not there and not going on and on about his push or lack thereof.  I do however take issue with the constant bombardment on my Twitter feed from overzealous fans predicting that AEW is going to take down the WWE, the constant rumors about this WWE wrestler or that one being unhappy why they could/should go to AEW, and with Dave Meltzer's state run media treatment towards them.  Dave has always loved those guys but since the run up to All In he's become co-opted by The Elite and has spun everything they do as successful and a big deal.  He's already declared that they are the number two company even though they haven't run a show yet.
So yeah, when something pops up that runs contrary to all the bragging and boasting that the worst AEW fans have been doing….yeah, there are gonna be some jokes fired off.  That doesn't mean we want it to fail, ok?  To be honest most of the people I've talked to are curious but not necessarily interested in it at all, and would be perfectly fine leaving it to exist and not saying a word one way or the other.  As for myself, I'm more interested in the operational side than whatever kind of content they're ultimately going to be producing.  Quite frankly I'm not that pressed to see more wrestling than what I already watch, and that's not where their success is going to come from anywhere.  The thing that rarely gets talked about re: WWE is that how they've run their office vs all of their former and current would be competitors has been the real difference maker and not the quality of their wrestling.  There are plenty of guys and gals who can get in a ring and put on a good match but there aren't as many people who can competently run a wrestling company.  But anyhow…..
Does this thing have any credibility? We don't know of course, but consider that virtually every other wrestling company outside of WWE is in a less than prime spot as far as television.  Even if the Turner folks don't hate wrestling like they did 20 years ago there hasn't been much demand shown for anything that's not WWE, which has 35 years of branding and trust built up working to it's advantage.  AEW or any other start up company is walking into a network environment that, while it may be friendlier than before, still isn't looking to do any favors to a wrestling company that may not even out rate some of the reruns that they carry.  While them having to pay or maybe just not getting any rights fees may not be what happens, I'm willing to bet they don't get some huge amount of money.  Why?  Take off your fan hat and look at things objectively.  What kind of audience they'll bring in is purely speculation at this point – just how many people fit into the pool that might be interested but will actually tune in to watch?  That's the real question, and we don't know yet.  So far they've only announced special events, one offs that are easier to sell because they're rare.  But when it's the middle of July and you're running the third week in a row of matches between the same people to further an angle, are there enough people willing to do that for a company they're not already invested in?  That's the key, in my opinion.  Can you get enough people in the tent who will stay with you through that?
---
Elisa looks great in her Chairshot gear.
You can, too!
Be like Elisa and get yours at:
https://www.prowrestlingtees.com/related/thechairshot.html
---
We'll see what happens.  Network upfronts are coming soon and then all will be revealed.  The TV deal, should they get one, is an important building block in any success they have.  TV rights don't just get you exposure they often pay the bills.  The NFL has been dining out on TV rights fees so much that attendance at games is an afterthought now.  A good timeslot where they have a chance to draw a good number will be the difference between them doing well or going down the tubes in short order.  But this whole thing is also a referendum on Dave Meltzer, as he has been doing a full Baghdad Bob routine and insisting that they have multiple big money offers and it's just a matter of choosing which one.  Dave sounds like a full on shill at this point and has been straight up cheerleading them the whole time.  And look it's fine to be a fan/shill for someone, but you just got to admit it and not play objective reporter.  Dave is All In (pun intended) on AEW, to the point where he's venturing into crazy talk land to boost them up.  We'll find out soon enough just how this thing plays out, and then we can go back from pretending to be TV experts to pretending we know how to book wrestling shows.
Tiffany's Takes: WWE Monday Night RAW (4/22/2019)
Tiffany offers her real-time takes on WWE Raw, including AJ emerging as #1 contender and Bray Wyatt…emerging…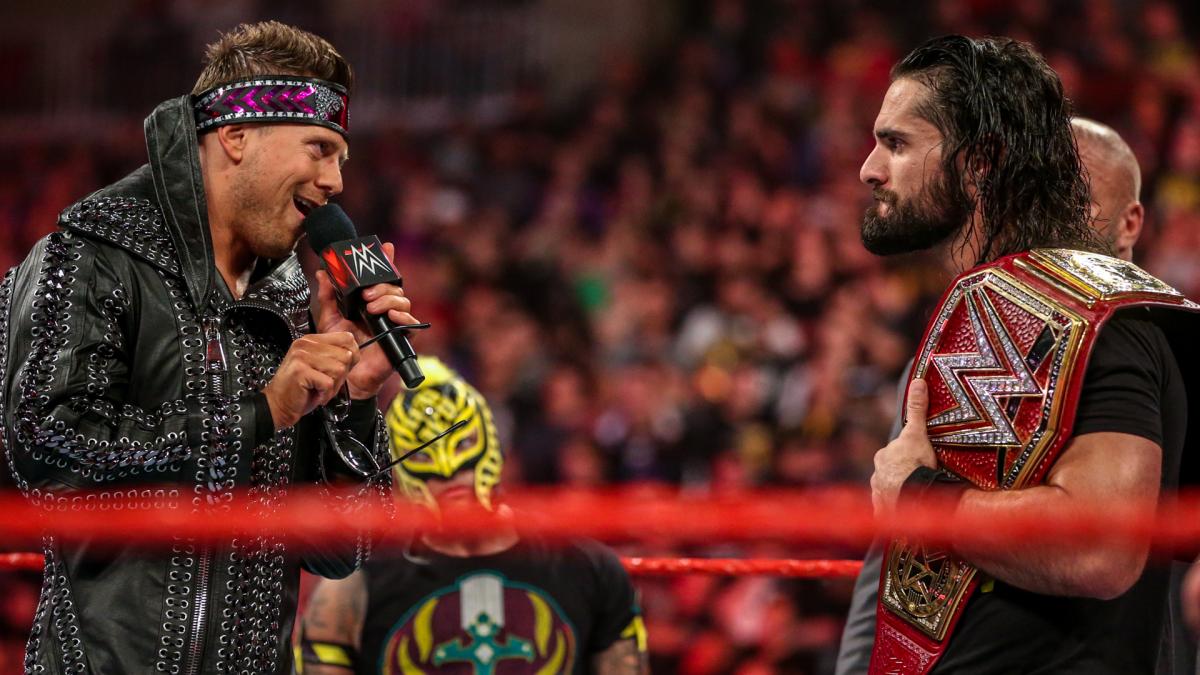 Tiffany takes a look back at WWE Raw in the first (official) edition of Tiffany's takes!
At Greg DeMarco's suggestion, we're trying something new, so let's see how it goes starting with Monday's edition of WWE Raw!
WWE Universal Championship
The Seth Rollins Era of RAW kicked off with two HUGE triple threats to determine just who would be the first challenger for Seth Rollins' Universal title. I LOVED the interaction between Triple H and Rollins, it felt KIND of like the old Authority, but they were on more equal terms. Everyone coming out to run their mouths was funny considering that, except for Styles, Rollins had faced and beat all of them either one on one or as part of the Shield.
The first Triple Threat was AMAZING and could've easily been the main event. Styles vs Mysterio lived up to the Dream Match hype, so poor Joe felt like a third wheel, and the final sequence was amazing.
After that, the second triple threat was pretty much a 'meh' for me. Corbin stealing the win from McIntyre wasn't surprising and would probably lead to a feud if one of them was a face. Other than that, it was just blah.
I'm honestly surprised that Styles won tonight. Styles vs Rollins is a Big Four level match and I don't see why it's being put on a B-PPV, especially Money in the Bank, but we'll see but it should be a great match.
Naomi vs Billie Kay
I'm not sure what to make of this match. The IIconics running their mouths took longer than the actual match. That said, I'm glad that the Women's Tag Titles aren't exclusive to SmackDown after all, but since Naomi doesn't have a partner, I don't see what the point was.
---
Elisa looks great in her Chairshot gear.
You can, too!
Be like Elisa and get yours at:
https://www.prowrestlingtees.com/related/thechairshot.html
---
Bray Wyatt's Promos
Well, we've finally gotten an answer to who was behind the creepy puppet promos and it was resident creep Bray Wyatt. This was just super fucking creepy and the fact that they were spoofing PBS children's programming was just…ugh. This is another 'wait and see' but honestly, I'd burn the tape and forget that promo ever happened.
Sami Zayn
With Owens being a babyface now, apparently Zayn feels he needs to be an extra obnoxious heel and nothing is more obnoxious than forcing people to sit through your vacation photos. That said, this new gimmick seems to be a clapback about all the 'Unhappy Wrestler' reports that the dirt sheets are so fond of reporting. The most intriguing part of the segment was the staredown between Cedric Alexander and Zayn because that's a match I'd love to see.
Cedric Alexander vs Cesaro
Well, either the Bar is no more or Sheamus will be joining Cesaro on RAW as soon as he's back from injury. Either way, we got a FANTASTIC match between Cesaro and Cedric Alexander. I'm very disappointed that Alexander lost, but he definitely showed that he can hang with the vets.
The Usos and The Revival
Jimmy and Jey didn't have a match this week, but we got another tease of a feud with the Revival along with a bangingly funny promo that managed to be a little self-deprecating, but still fun.
Viking Raiders vs Lucha House Party
What's Viking for 'squash'? Seriously, that was a brutal as hell non-match (bell never rang). Sadly, the crowd was either worn out from all the good matches thus far, or they had no idea what to make of the Viking Raiders, which is a more interesting name than 'Viking Experience'.
Zack Ryder and Curt Hawkins
Talk about success going to your head! Ryder and Hawkins have only won two matches as a re-formed team, but the way they talk, you'd think they've been hugely successful and relevant for the ten years they've been in WWE, or Ryder has, anyway. I honestly want Viking Experience to squash the hell out of them because they are annoying me.
Becky Lynch vs Alicia Fox
So the Becky Lynch vs Lacey Evans feud has barely started and I'm already over it. I don't like Lacey Evans and don't like what she claims to represent. I'm also confused as to why Alicia Fox, who supposedly went AWOL after showing up to a house show drunk in an incident that cost Arn Anderson his job, was give a match against the RAW Women's Champion on her first night back. I'm glad that Becky won, but WWE is risking making her look bad by letting Evans get the jump on her with that horrible finisher of hers. Hopefully, this will end at Money in the Bank.
Robert Roode vs Ricochet
With Aleister Black sadly gone to Smackdown, Ricochet was left on his own on RAW against Robert Roode and his porn-stache. The match was really good, and I'm glad to see Roode regain his edge, but I just couldn't get into it and I'm mad Ricochet lost, but I don't think it'll hurt him long term, but we'll have to see.
Overall Thoughts
The Rollins Era kicked off with a bang and did a pretty good job of delivering on the potential of the Shakeup with the two Triple Threats. I'm not really sure giving us Styles vs Rollins so soon is a great idea, but it'll definitely be a huge match.
I think Rollins will be fine as THE Man on RAW, even without the Shield, he's come a long way from where he was in 2015 and it shows in his confidence in speaking to Triple H. Gone is the whiny, over-confident, eager-to-please, Seth Rollins of 2015. 2019 Seth has hit rock bottom and found his way back to the top with the help and support of the fans and his Shield brothers and became a better person for it. He doesn't NEED Triple H's approval anymore and that made their interaction much more interesting.
Click in tomorrow for SmackDown coverage and Use your head!