Top Five: Superstars Who Surprisingly Never Faced The Undertaker at WrestleMania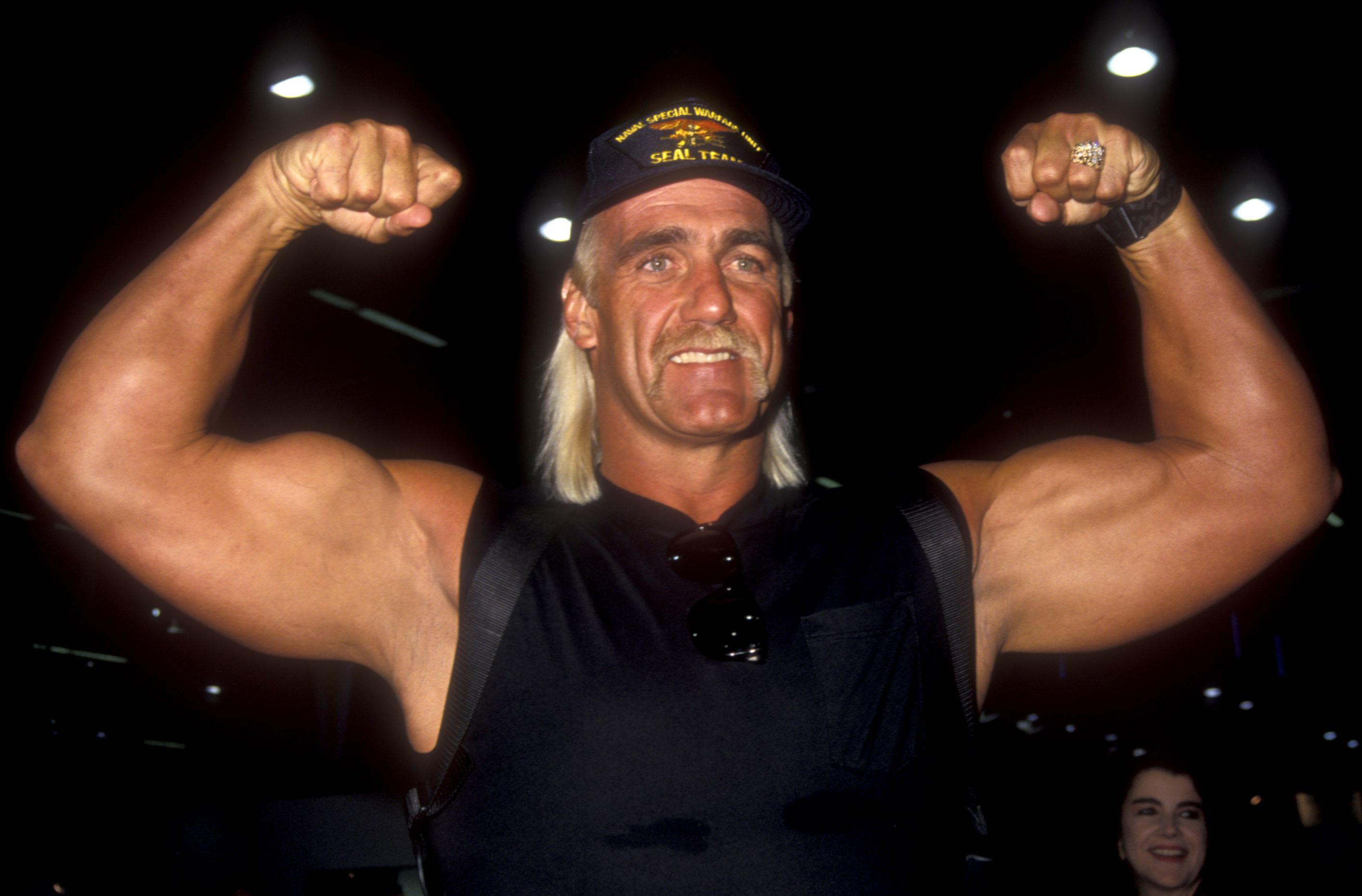 The Undertaker has slain a who's who of wrestling legends at WrestleMania. But there are some larger than life athletes that are missing from Undertaker's WrestleMania hit list. From old foes to dream matches these are five superstars the Undertaker surprisingly didn't face at the grandest stage of them all.
5. Sting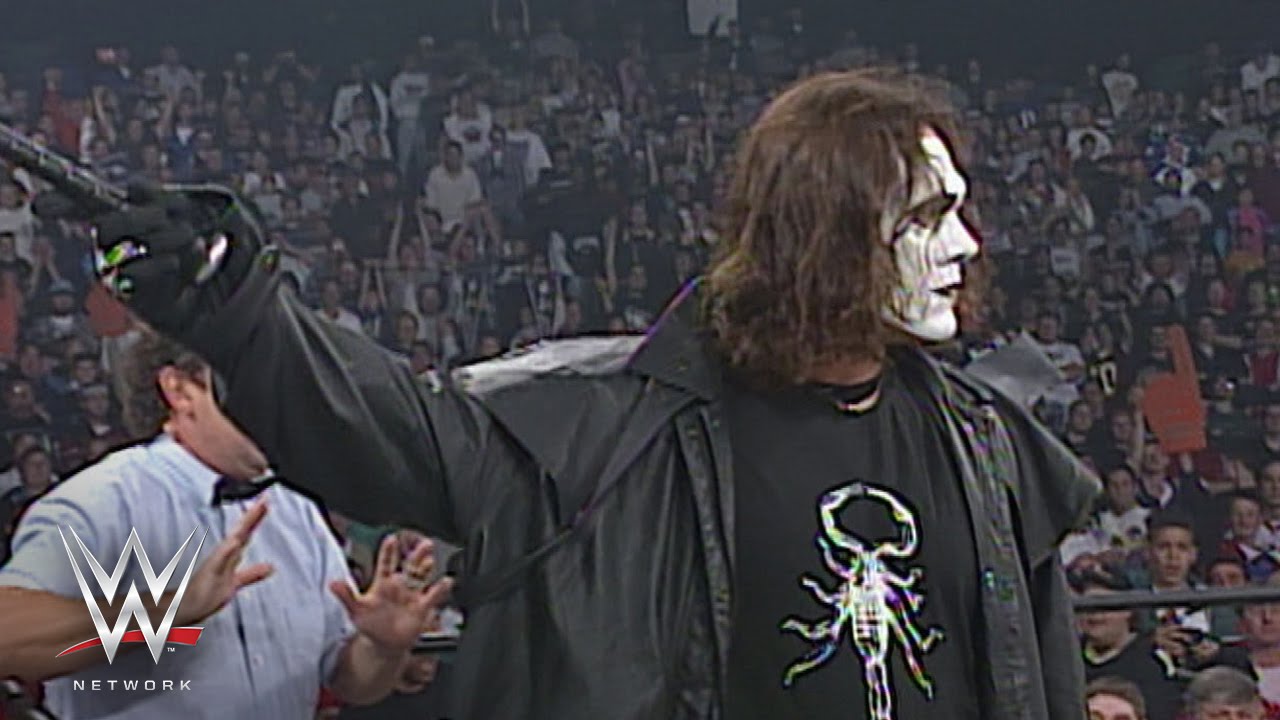 This spot was hard to fill, as there are so many top contenders the Undertaker never faced at the show of shows. From top stars to great rivals, there have been many that have missed the chance to tangle with the reaper with the whole world watching. It was Sting, however, who wanted this match more than most others, and we were right along side him. Seeing the Icon vs. The Phenom would have been a moment worthy of WrestleMania, and it is a shame that it didn't happen. It is widely documented that the loyalty each man had to their respective business during the Monday Night Wars was unparalleled.  It is also perplexing why the WWE didn't take advantage of the opportunity to pair up the two legends when they got the chance. It would have been a big money match, and neither man would have been hurt by a defeat. Alas, it will forever be a dream match.
4. Yokozuna
With Undertaker's reputation of wrestling big men early in his career, it is a true surprise that he never faced the top big man of the time on the grandest stage. In Undertaker's first few years in the company, Yokozuna was perhaps his biggest rival. Considering the dead man has faced off against WrestleMania opponents for much less, it is rather curious. Taker was one of the few main event guys at the time next to Hart and Michaels, as well as the aforementioned Yokozuna. While Hart did battle the big man at the show of shows multiple times, the honor never went to Taker. Thus Yokozuna is one man who escaped being on Undertaker's WrestleMania victims list.
3. Hulk Hogan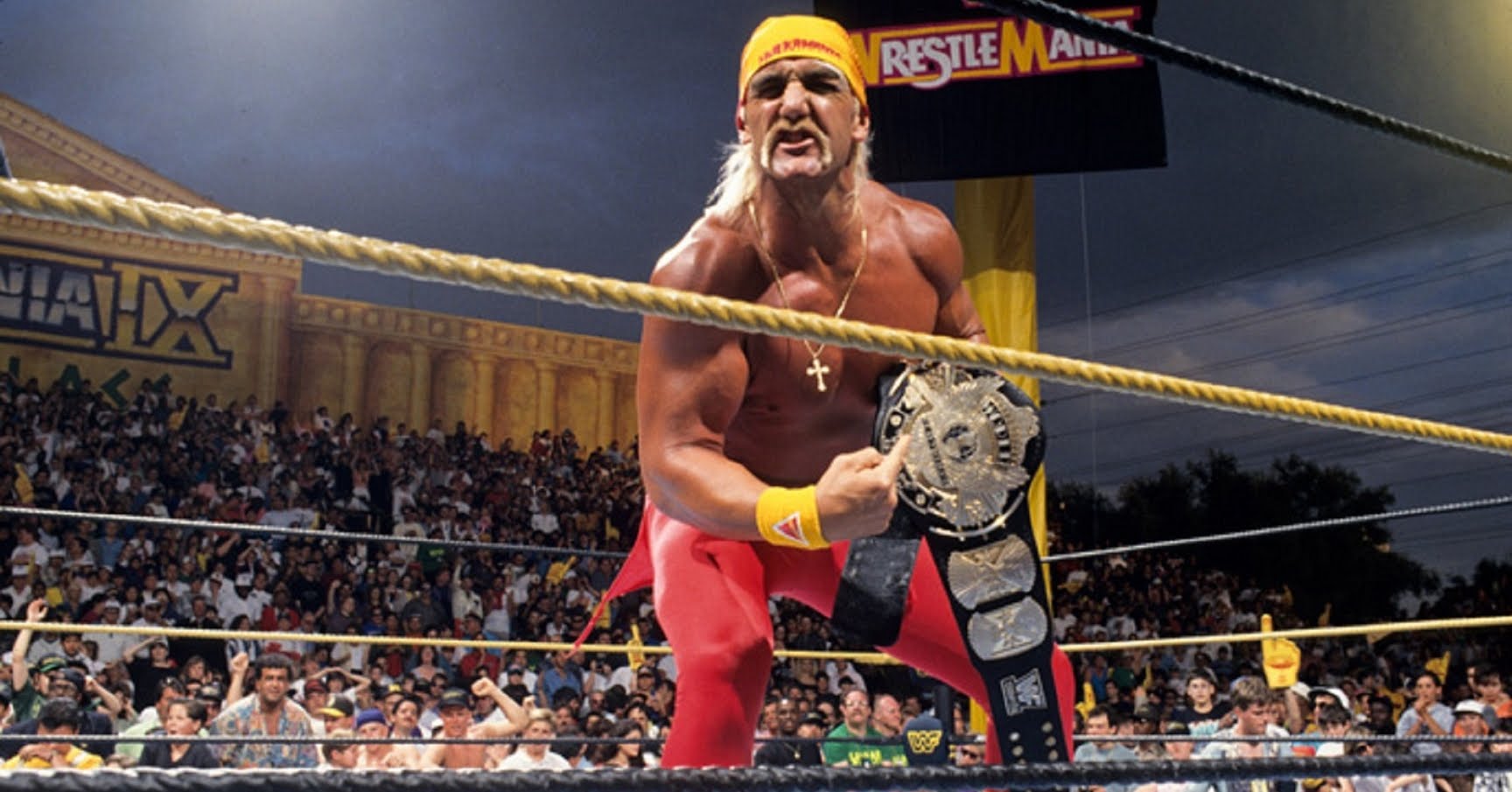 As one of the few men to have multiple victories over Hogan, Undertaker certainly could have been one of those big bad monsters Hogan usually faced at WrestleMania. Of course, this may have put an end to any hint of a streak, but as stated, Hogan was no stranger to losing to him. The two did feud over the WWF Championship where Taker gained the top title just one year after his debut. It was a rivalry that could have easily continued to the granddaddy of them all, seeing as we were given Hogan vs. Sid at that year's event. Perhaps Taker could have even defeated Hulkamania, and made his WrestleMania streak all the more impressive.
2. Steve Austin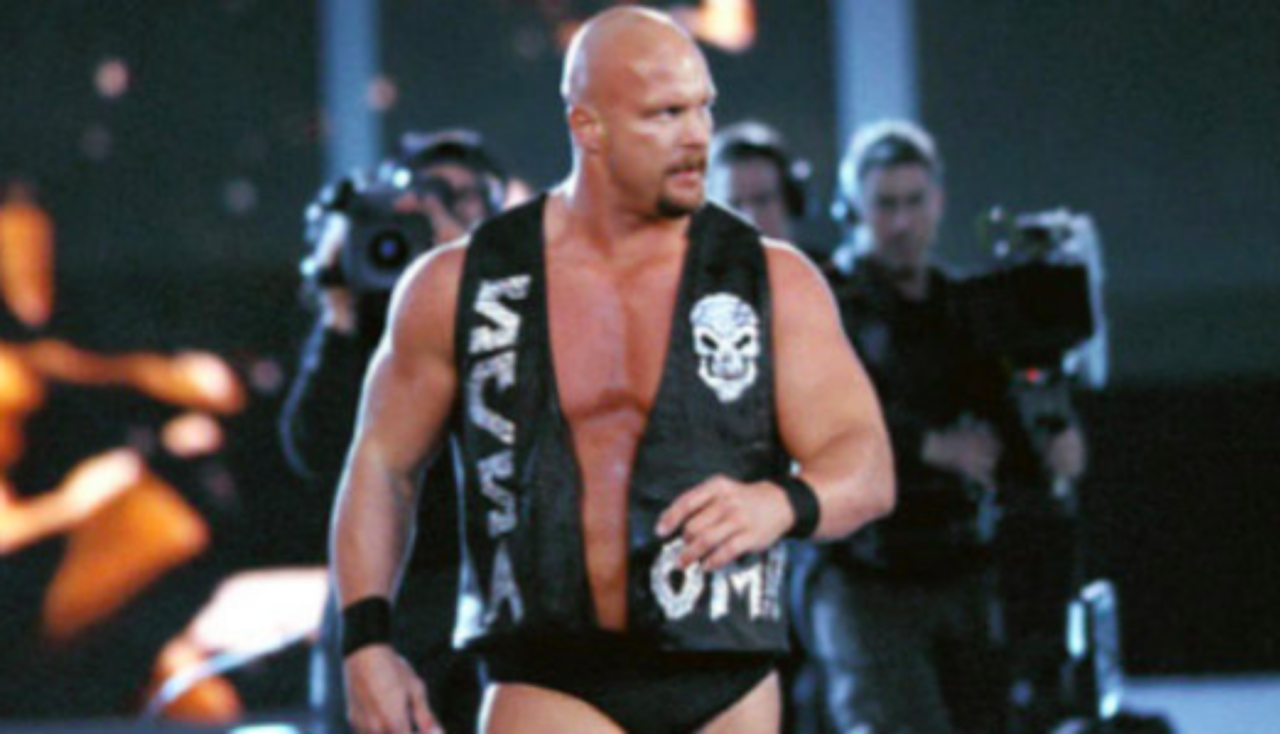 Out of all the faces of WWE's version of Wrestling's Mount Rushmore, Taker has interacted with Austin the most. As one of Stone Cold's obstacles that Mr. McMahon frequently put in his way, the two were constant adversaries. However, it was usually the Rock who would square off with the Rattle Snake while the Phenom was too busy focusing on building his impressive record. To be fair their story never called for a monumental blow off like other rivalries, but seeing as how bother men were on top at the same time, it would have been a spectacle to witness.
1. Mankind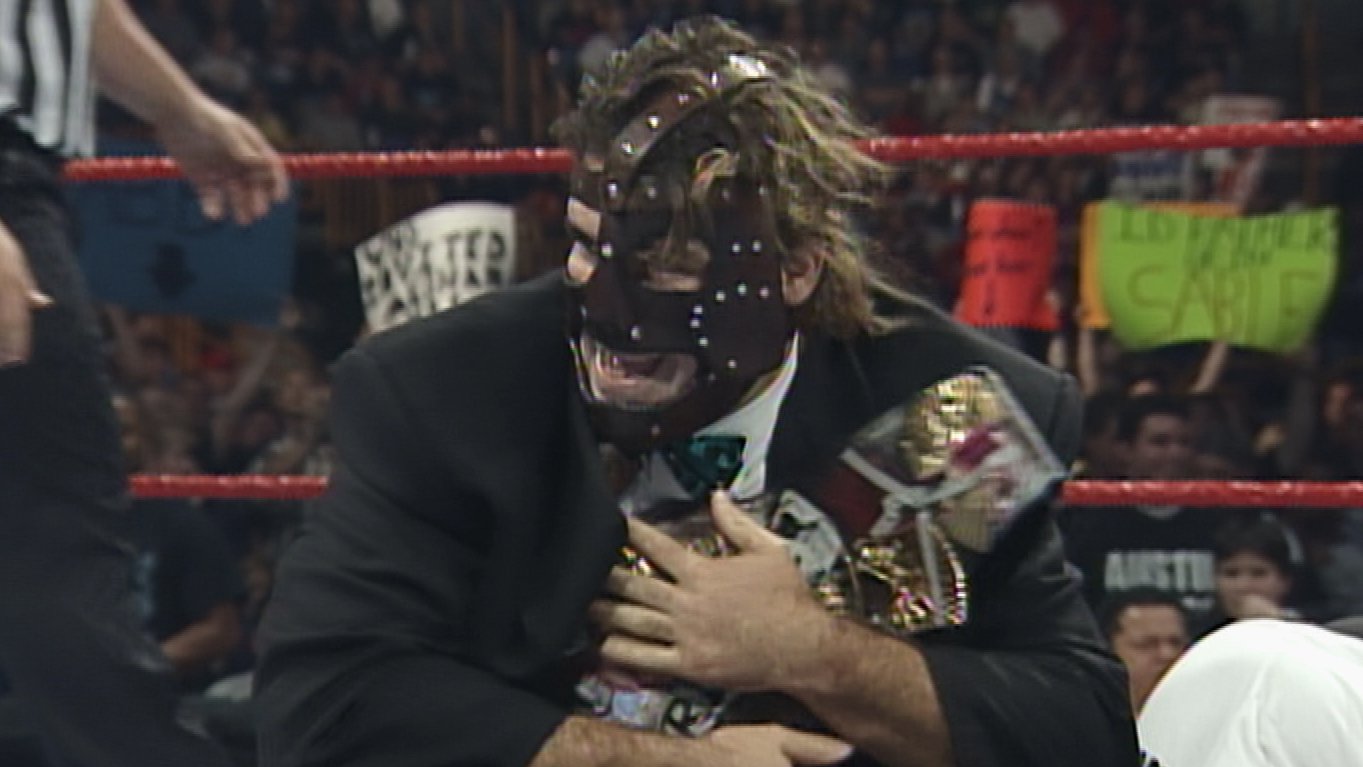 The Undertaker's greatest rival that never faced him on the grandest stage is of course Mankind. Their rivalry is well documented and their infamous Hell in a Cell match at King of the Ring 1998 is arguably the most known match in the world beside Hogan vs. Andre. An epic clash between the two would have felt right at home on WrestleMania's card. Both men were to major factors in the Monday Night Wars, and their feud was a big part of that. Mankind would also fit well in the already stacked list of people who have fallen to the Undertaker at WrestleMania. Perhaps their Hell in a Cell boat could have been exchanged with Undertaker vs. Big Boss Man inside the same structure. But what's done is done, and sometimes is good to leave the heart wanting more.
King's WrestleMania Rewind: Charlotte Flair vs. Asuka from WrestleMania 34
Chris king is back with one of the most underrated matches in WrestleMania history–Charlotte Flair vs. Asuka!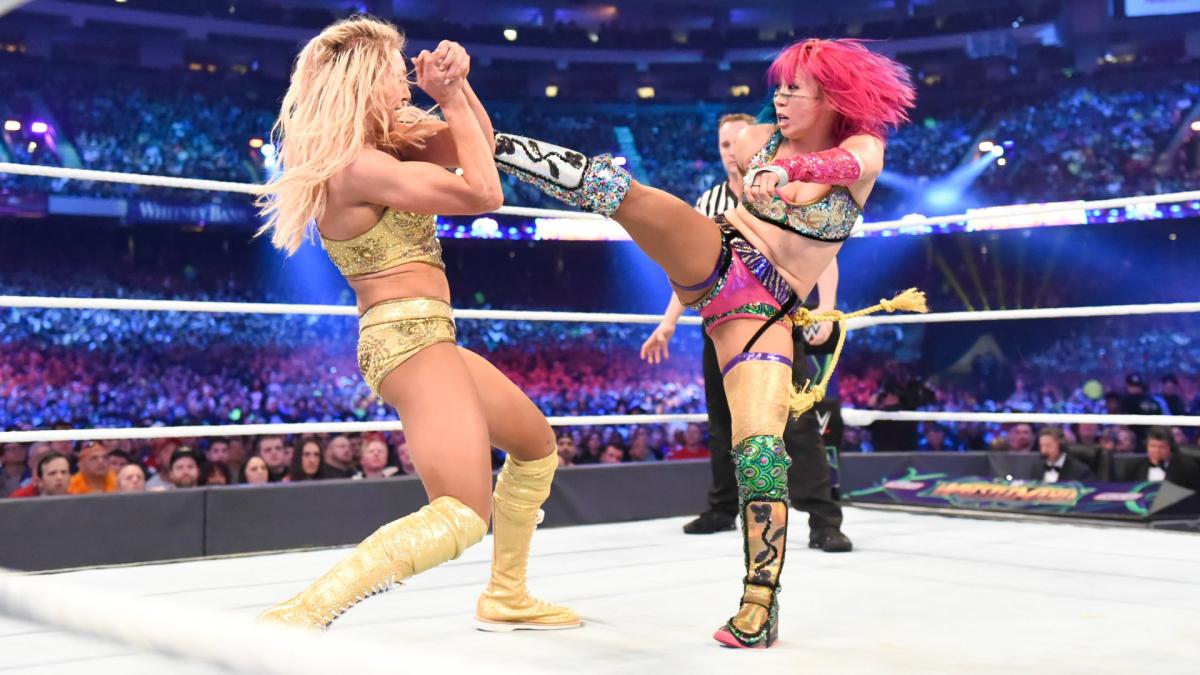 Chris king is back with one of the most underrated matches in WrestleMania history–Charlotte Flair vs. Asuka!
We look back at Charlotte Flair vs. Asuka at WWE WrestleMania 34. 'The Empress of Tomorrow' put her unprecedented and historic undefeated streak of 914 days on the line against 'The Queen's' SmackDown Women's Championship.
For years, this was considered a dream match while Asuka dominated the roster in NXT, while Flair won numerous championships on the main roster on both Raw and SmackDown. The Empress made her long-awaited debut on the September 11th episode of Raw and began to tear through the competition.
Asuka outlasted all twenty-nine other women in the historic first-ever Women's Royal Rumble match to challenge for the title of her choosing. At Fastlane, she made her choice.
The WWE Universe was so excited for this match myself included. Both superstars delivered a fantastic performance on the Grandest Stage of Them All executing counter after counter. Asuka showed off some nasty-looking kicks to her opponent, and Flair hit a thunderous Spanish Fly off the top rope. Flair was seconds away from defeat at the hands of The Empress but she locked in Figure Eight and Asuka was forced to tap out.
I can't even begin to explain how shocked I was at this outcome, as nearly everyone expected The Empress to continue her undefeated streak and walk away with the women's title. This controversial decision was the downfall of Asuka's momentum. She would ultimately win the SmackDown Women's Championship at the 2018 TLC pay-per-view in the triple-threat ladder match.
Fast forward to this year when Asuka has recently returned with her Japanese-inspired persona Kana. Kana is dangerous and ruthless and is heading into a championship with Bianca Belair at WrestleMania 39. The Empress has regained all her momentum and is highly favored to walk away with the Raw Women's Championship. Let's hope that Asuka and Belair can tear the house down and deliver an A+ grade match both women are fully capable of.
King: Dominik Mysterio Needs To Do This At WrestleMania
Chris King is here with what WWE should do with Dominik Mysterio at WrestleMania in his long-awaited match against his father Rey Mysterio Jr.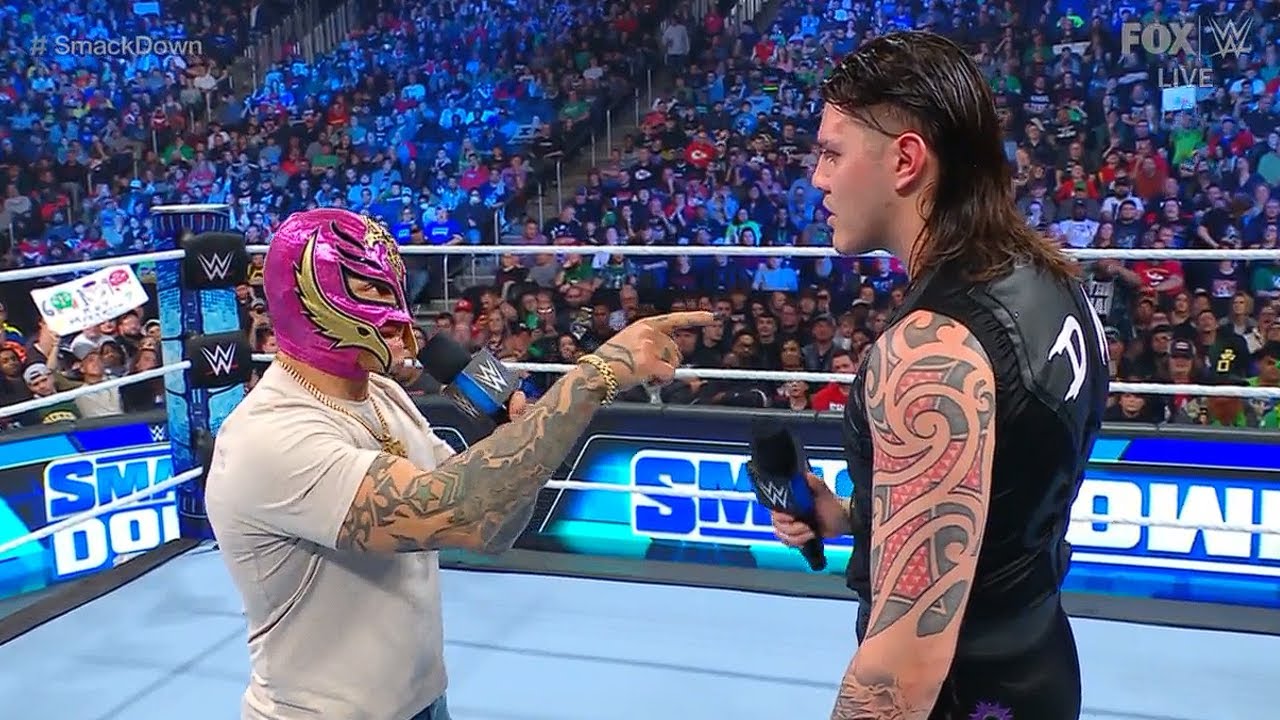 Chris King is here with what WWE should do with Dominik Mysterio at WrestleMania in his long-awaited match against his father Rey Mysterio Jr. 
On this week's episode of Friday Night SmackDown, Rey Mysterio finally snapped and beat some sense into his disrespectful punk-ass kid Dominik. The member of the Judgement Day came out to push his father again for a match on the Grandest Stage of Them All, this time with his mother and sister at ringside. The ungrateful punk told his mom to "Shut Up," as a father even I wanted to jump through the screen and whoop his ass.
Back in October of last year, Mysterio made the emotional decision to possibly quit the company but, instead, Triple H persuaded the Lucha libre superstar to move over to SmackDown to avoid his son. This came after Dominik shockingly turned on his father at Clash at the Castle. Mysterio did everything he could to refuse his despicable son's challenge for Mania but, a man can only be pushed so far. Mysterio will be inducted into the 2023 WWE Hall of Fame and I expect Dominik to embarrass his father during his speech to further this personal feud.
Yes, the WWE Universe hates Dominik and wants to see him get the ever-loving crap kicked out of him but, this feud is missing a special ingredient to capitalize on the biggest heat possible. Throughout this feud, Dominik has made mention of the legendary Eddie Guerrero on several occasions going back to the "iconic" 2005 feud.
I know WWE might not want to go this route but, Dominik MUST come out to Eddie Guerrero's theme at Mania. The disrespectful punk needs to come out in a lowrider to garner nuclear heat. It doesn't matter if The Judgement Day comes out and causes interference for Dominik to get the win, all that matters is that both superstars get the biggest payoff of this nearly year-long feud. Just imagine the Roman Reigns heat after he defeated The Undertaker and multiply that by ten. Dominik portrays the perfect heel and he truly is the missing ingredient that The Judgement Day needed to grow and evolve into a top faction.