Monday Retro: WCW Monday Nitro Premier (9/4/95)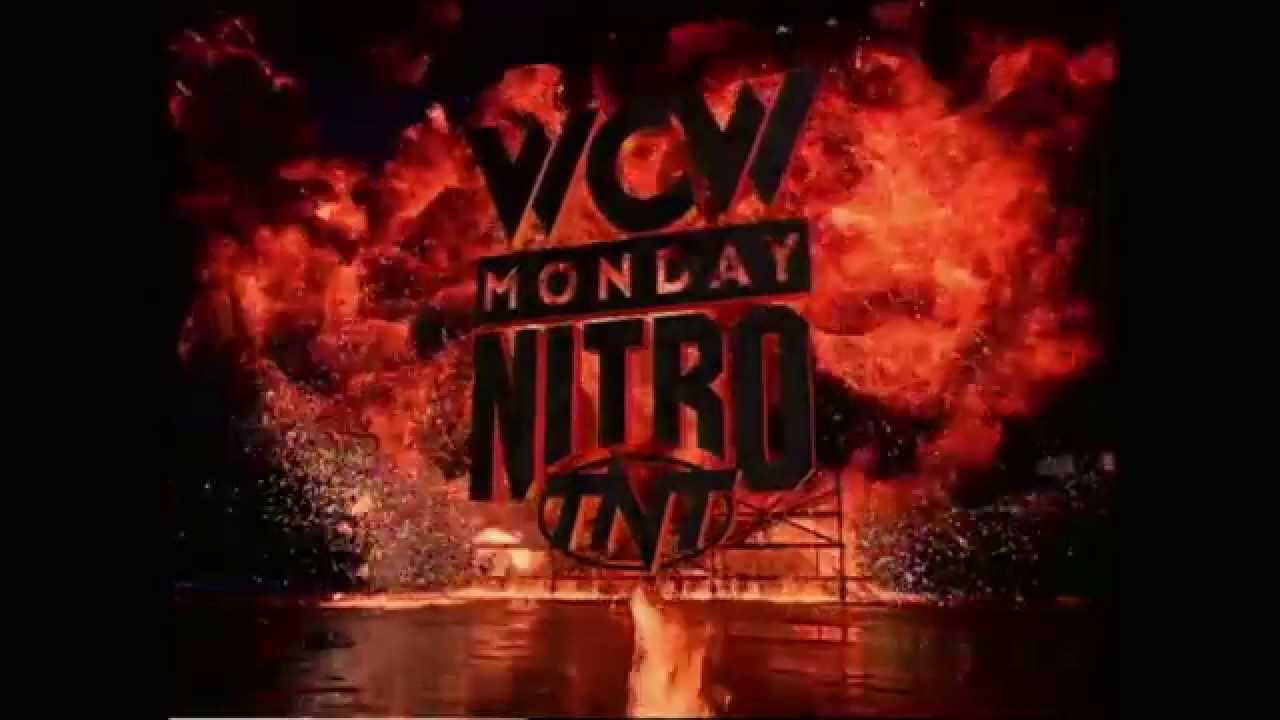 WCW Monday Nitro. I'm sure it elicits a response from you, positive or negative. I can honestly say, it hasn't meant anything to me up until now. I did not watch it at the time, and have not watched it since. What I've decided to do is start from the beginning. Each episode of Monday Nitro, watched with a fresh set of eyes. I'll share my thoughts here each week as we move through the annals of history.
September 4th, 1995, Mall of America in suburban Minneapolis, Minnesota.
Interesting that Vader was in the opening promo package, considering he had departed the company just recently. I'm guessing that it was too recent to adjust the video. Eric Bischoff and Steve McMichael are on commentary in front of a live crowd, soon joined by Bobby "The Brain" Heenan.
Jushin "Thunder" Liger vs. Flyin' Brian (Pillman)
Early on, Liger takes control off a moonsault, but Brian comes back with a hurricanrana and a second for a near fall. Liger locks in a reverse surfboard and the crowd erupts. Pillman is sent outside and Liger follows him with a cannonball from the apron. Brian suplexes Liger to the outside and comes off the top rope with a cross body to the floor outside. Back in the ring, Liger hits a top rope superplex for a VERY near fall. Liger tries to come off the top rope, but Pillman hits a dropkick to intercept him for a near fall. Reversing the momentum, Liger hits a powerbomb for another near fall. After setting Pillman on the top rope, Liger hits a hurricanrana for a near fall. Liger landed hard on the back of his on that move, scary moment as a fan. Pillman is put back on the top rope, but hits Liger with a tornado DDT. Liger goes for a German Suplex but Pillman rolls him up for the 3 count and the victory. This was a great match to kick off the show. It was paced well and didn't have any low points. The momentum swayed freely between Liger and Pillman, making it fun to watch.
Winner: Flyin' Brian via pinfall
Pretaped segment with Hulk Hogan airs in front of his restaurant, Pasta Mania signing autographs. Pretty typical face promo with heavy use of Pasta Mania and Pasta Maniacs about how he's going to beat Big Bubba later in the night.
WCW United States Championship:
Sting (c) vs. Ric Flair
Sting definitely got the hotter pop coming into this match. Before the match starts, Lex Luger is shown in the ramp way. Bischoff puts over trying to get the camera off him since he had wrestled the night before for WWF. Sting is on fire early, hitting Flair with a pair of military press slams, a hip toss and a big dropkick. Arn Anderson saunters down the ramp, looking unhappy.
Sting stays in control, some short clotheslines and a Top Rope Superplex. After jawing at Anderson, Flair takes advantage and chop blocks Sting before locking in the figure 4 leg lock. Flair holds the rope, the ref counts to 5 and calls for the bell. Anderson comes into the ring, hits Flair and chases him to the locker room.  The match was mediocre, Sting really failed to impress me or live up to expectations. I saw maybe 4 moves out him, and he used the military press slam/drop 5 different times.
Winner: Sting via disqualification (still WCW United States Champion)
Scott Norton comes out, complaining to Bischoff before Macho Man Randy Savage comes out and challenges him. Security comes out to break this up as Eric sends us to a break. A video package promoting Sabu is aired, I didn't realize he was in WCW at all.
Mean Gene Okerlund is in the middle of the ring after commercial announcing a sweepstakes winner. Another promo is aired for Mr. Wall Street, I'm not sure who this character is or how long he lasts to be honest.
WCW World Championship
Hulk Hogan (c) vs. Big Bubba
Apparently, this was supposed to be Vader challenging for the belt but had to be changed because he parted ways with the company. Hulk is joined by Jimmy Hart at ringside.  McMichael claims this is the best wrestling he's ever seen, and I'm questioning his credentials to be calling this match. Bubba hits a side slam for a 2 count and Hulk is hulking up. Two punches, a big boot and a leg drop later, Hogan retains with a pinfall.
The Dungeon of Doom come out to attack Hulk, but Luger comes out to help. Sting and Savage come out to try and separate Hogan and Luger as we go to commercial. This was a pretty average or less match. It seems to be pretty consistent with other Hogan matches I've seen.
Winner: Hulk Hogan via pinfall (still WCW World Champion
After returning, "Mean" Gene is moderating Hogan and Luger. Hulk questions Luger's motives and Luger challenges Hulk for the WCW World Title. Hogan cuts a promo and uses "brother" nearly a dozen times in 2 minutes. A match is agreed upon for the following week on Nitro for the title.
Eric Bischoff signs us off and gets us excited for next week with Sabu, Michael Wall Street and a title match.
Overall Thoughts
Well, we've made it through the first episode of WCW Nitro. The first match was fun, fast paced and solid. The other 2 matches on this 45 minute show were average or less. I know this was a debut episode and Luger was the major story, making his own debut after working for WWF the night before, but it still felt a little slow.
The matches seem to be consistent with what I'm told WCW was in these days, but I'm not judging the show based on that predication. Being history, the show is worth a watch and I'm excited to see how it progresses in future episodes.