Why WWE Greatest Royal Rumble Is Better Than WrestleMania 34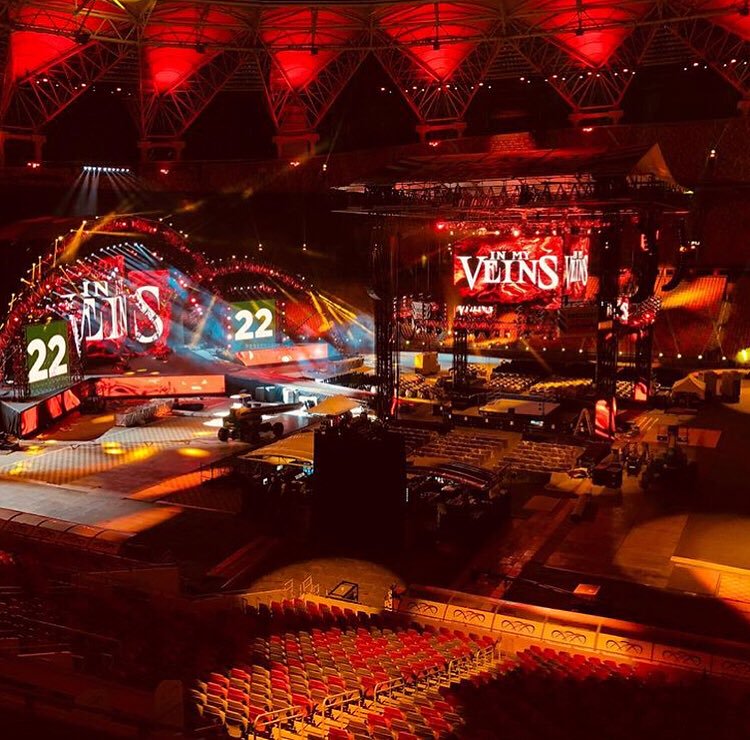 The Greatest Royal Rumble has probably the most stacked card in the history of the WWE. You have legends, the stars of today, championship matches, and storylines all going into the big Saudi Arabian event. Those are usually the facets associated with WrestleMania, but now they're being amplified for the pleasure of Saudi Arabia, it's leaders, and the fans there. But why do I consider this event better than WrestleMania? Let's do a rundown.
International Implications
This is without a doubt, the most star-studded international show WWE has ever done in the modern era. Take the fact that it's coming out of an Arabian country with the fact that the card presents a combination of the past, present and future, and tell me another event with this sort of magnitude that WWE put on internationally? The closest in my mind is when SummerSlam was held in Wembley stadium in the Uk back in 1992, but since then it's all been house Raw/Smackdown Live that have been internationally broadcasted shows.
In addition, a huge splash and introduction to the Saudi Arabian crowd only holds dollar signs in the future as far as WWE's global expansion continues. Although the caveats of no women competitors are harshly against WWE's recent women's revolution push, Vince McMahon and co are intent on expanding the product and reaping the impending financial benefits.
Storyline Progression
If WrestleMania did anything, it set the stage. In my view, WrestleMania 34 was the perfect pre show for Backlash and WrestleMania 35, but we're now not going to have to wait that long to see the developments. WrestleMania 34 brought questions to the table like: will Undertaker compete again? Where do we go from here with Shinsuke Nakamura? What's the deal with the Universal title? Most of my questions are answered by the GRR event.
The most important portion of this event to me are the world title situations. On the Smackdown Live side of things, we've seen an incredible ballbusting heel effort from Shinsuke Nakamura who is now primed for a rematch with AJ Styles for the WWE championship. Since their clash at WrestleMania 34 was considered lackluster by many fans apart from the finish, this rematch may be the contest we were all hoping for. Since this rematch now has a bit more of an angle and stable storyline legs, the characters can really play up the emotion and drama of this feud.
In terms of the Universal championship, almost nobody expected Brock Lesnar to retain at WrestleMania. I think though, now that WWE will emanate from a country that could be pro-Reigns, that WWE management thought a Universal title coronation for Roman Reigns would be more fitting in a joyous atmosphere. Either way, the match was nicely set up with yet another lackluster match at WrestleMania that included a brutal blood spot. This rematch has potential to be the be all end all of this god awful feud, and that hypes me up.
One Off Wonders
Now let's get into the novelty of it all. First of all, the first-ever 50 man Royal Rumble is on the card. That's novelty if I've ever heard it. We have potential to see so many surprise entrants and get a real treat of entertainment throughout the whole long match.
In addition to the Royal Rumble, we will also have a few toss-up matches that really came down out of nowhere. I would assume that WWE made these matches to give Saudi Arabia some blockbuster names to surround the event. First of all, we have HHH vs. John Cena. This match has not happened in 8 years and although there's no story or anything, there's really no need. This is a match that sells itself, and a match that all fans will be intrigued to watch.
Undertaker vs. Rusev is another bout that was thrown together to appease the Saudi crowd. However, this match let us know that Undertaker is not even done with his in ring career yet, and that the company believes Rusev can hang with him. Regardless of winners and losers, this will be an entertaining watch.
Conclusion
Because of international implications, storyline progression and one-off matches, the Greatest Royal Rumble has the ability to be not only better than WrestleMania, but one of the best events of 2018. With a stellar combination of blockbuster names, innovative matches and title change implications, the Greatest Royal Rumble already has WrestleMania 34 beat.