WWE Superstar Shake Up: Did The Women's Division Get The Short End Of The Stick?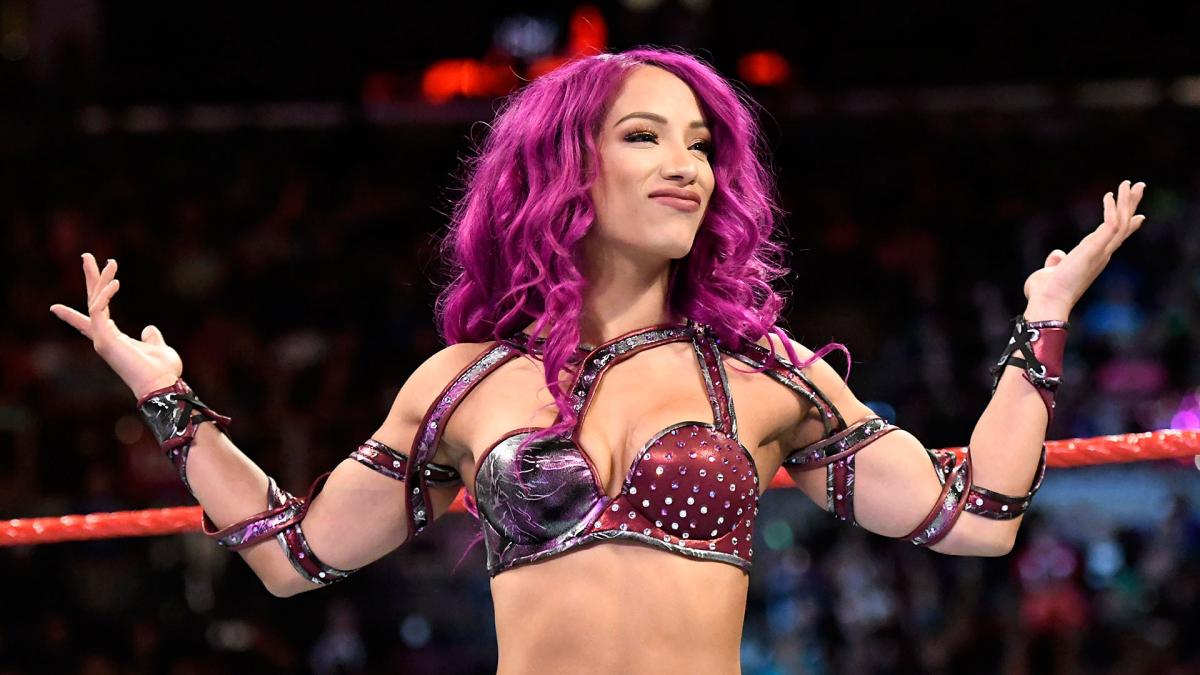 Obviously one of the big topics coming out of this week in WWE was the highly anticipated Superstar Shake Up.  With the Shakeup comes high expectation, in terms of surprise factor and building interest for future feuds.  And while WWE did deliver on surprise factors in Bobby Roode, Samoa Joe, and Drew McIntyre, perhaps it could have given the Women's Division some attention.
What I mean is that the Shake Up for the ladies was overall underwhelming.  Considering the complacency that someone like Becky Lynch is in, she could have benefited from the move this week.  In retrospect however, last week's events with Paige's retirement and the additions of Ember Moon and The IIconics gave way to what was to come for both Raw and Smackdown.  But for every woman who has a story is someone who is almost lost in the shuffle.  Naomi comes to mind as someone who currently doesn't have a story post-Shake Up.  Didn't she just win the WWE WrestleMania Women's Battle Royal?
Maybe it is fair play, but basically the big move coming out of the Shakeup is that the two factions in Absolution and The Riott Squad switched places.  The first thing that comes to mind is that Absolution is primarily Paige's faction, so there is the possibility that Paige will still be able to be the mastermind with her as Smackdown General Manager.  As far as The Riott Squad, it seems like they will be the catalyst that will bring Sasha Banks and Bayley back on the same page after weeks of squabbling and conflict.
And speaking of those two women, did anyone else felt mislead with their match on Raw Monday?  While there has been tension continuously building up between both Banks and Bayley, given their history it felt that the building rivalry this time around could have been done better justice.  Maybe that was the whole point behind it all – it's not over by a long shot.  I thought for sure that one of them was going to Smackdown given they were in the match on Raw.  Just the way they tore into each other, it was like they were fighting as if it was indeed their last night on Raw.  It was a great story for sure, and I was left wanting more.  On the positive side, apprehending the Riott Squad is a secondary feud that shows promise.  There is substance behind the former Women's Champions as they move from WrestleMania towards SummerSlam.  It doesn't mean that there's a throwaway feud, but perhaps a detour for now.
On the Smackdown side, there was no way Charlotte Flair was going to Raw after last week's brutal attack from the IIconics.  With Carmella taking advantage of Flair and successfully cashing in her Money in the Bank contract, Flair has her hands full seeking revenge from all parties.  Flair did gain assistance from Lynch and Asuka this past week.  The company built the appearance of Asuka as if it was shocking news.  Honestly, when she challenged Flair at WrestleMania it was all but set in stone she was going to Smackdown.  It was more of making the move official for the Empress of Tomorrow.
Another bright note from the Shake Up is Natalya moving to Raw.  With the rumors of the Queen of Harts becoming the first singles feud for Ronda Rousey, I am all over this if it gives Nattie some much needed shine.  She has been underrated for the longest time, and a high profile feud is something welcomed from this fan.  Stepping back and looking at these potential feuds on top of Alexa Bliss and Nia Jax, what looks underwhelming may just be what fans are looking for in terms of depth and screen time.
So while on the surface, again, the Shake Up for the women was underwhelming.  However, with some developments already previously established comes something much bigger.  Expectations were high, but after looking further into what is going on there is definitely more positives versus the negative.  It's not perfect, but the potential of a great summer for the Women's Division is there.  Just not the way many fans had envisioned.
The Good, Bad and Ugly: Pre WWE Elimination Chamber 2019
Is WWE Elimination Chamber shaping up to be Good, Bad, or Ugly?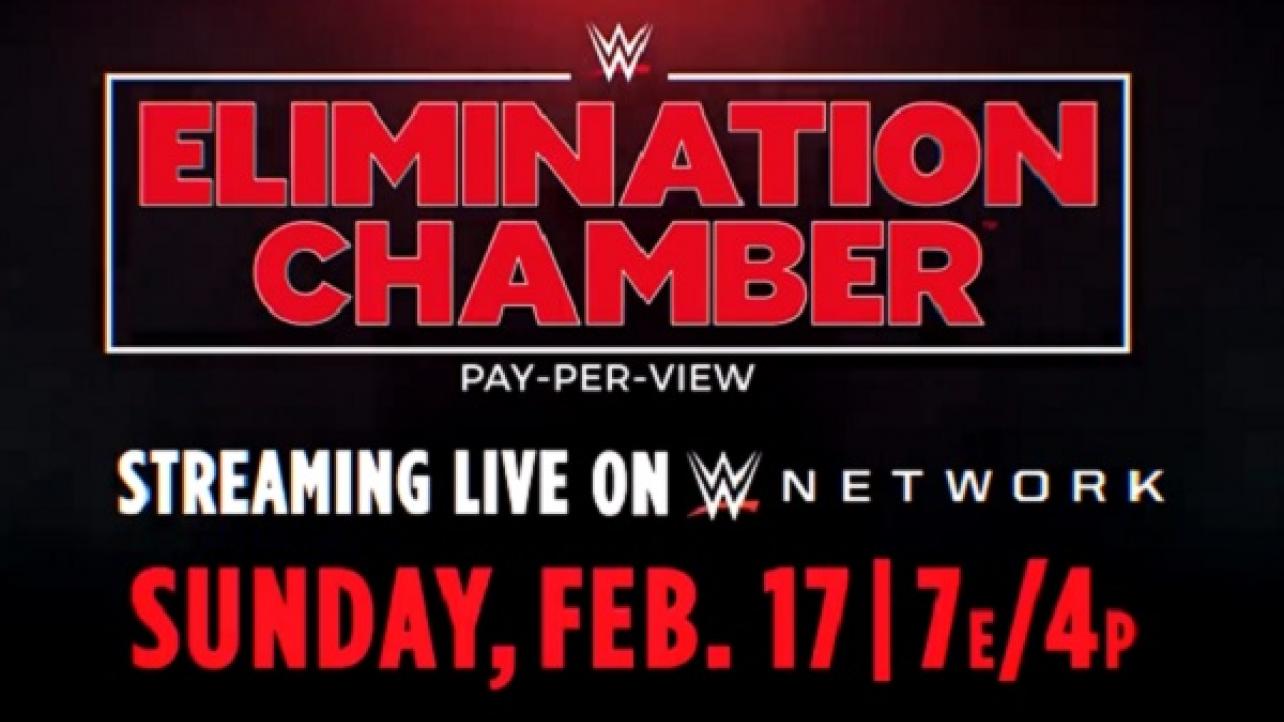 Bobby gives us the Good, Bad and Ugly of how Elimination Chamber looks on paper!
WrestleMania is obviously the big show coming up but we have a couple of pit stops along the way.  This pit stop is a Good one though.  We have potential for a lot of changes, a lot of memories and a lot of action in a jam packed Pay Per View!  Let's find out if the layout is looking Good, Bad or Ugly?
GOOD
WWE Title Elimination Chamber Match– Daniel Bryan vs. AJ Styles vs. Jeff Hardy vs. Kofi Kingston vs. Randy Orton vs. Samoa Joe
Like all Elimination Chambers of the past, we have a lot going on here in this one.  The Chamber itself will lend a hand in this ultra-violent, insane battle for a prestigious Championship.  The participants are also bred for action, as all of them have been in crazy matches almost their whole respective careers.  How do you make it even better than it already could have been?  You add Kofi Kingston after he had a freak of a showing on this week's SmackDown.  This match is going to be non-stop and deliver even to the most outlandish fan.  I expect nothing but Good, in fact, Great things here, and a hell of an effort.  However it will be Daniel Bryan retaining his New Title!  I also expect to see the return of a certain "creepy, kooky family" and I don't mean Gomez.  Follow the buzzards because this match is going to kill it!
WWE Women's Tag Team Elimination Chamber Match– Nia Jax & Tamina vs. Sasha Banks & Bayley vs. Carmella & Naomi vs. The Riott Squad vs. Mandy Rose & Sonya Deville vs. The IIconics
Like the WWE Title Match, this match has the advantage of being in an Elimination Chamber almost guaranteeing success.  It will be entertaining and full of action.  The talent here is 50/50.  Some Good, some Bad, and even some Ugly, however we will see an abundance of Good here as the teams will need to show off, and put the WWE Crew on notice.  These teams have a lot to prove in this historic match.  They will show up and they will beat the hell out of each other until only 1 survives, and it will be Good.  It has to be Good.  The whole world is watching.  Mandy Rose and Sonya Deville Win! 
WWE Raw Women's Title Match– "Rowdy" Ronda Rousey (C) vs. Ruby Riott
Ruby Riott is dangerously underused but this match is to act sort of as a remedy to that.  Riott and her girls bring a ton of entertainment value and the in ring work isn't disappointing either.  This is Ruby Riott's biggest match so far in her career and puts her center stage against one of the most watched athletes of any sport, Ronda Rousey.  With a talent like Ruby Riott, Rousey should be able to keep it together and have a Good, concise match.  Hopefully Riott can control her.  Rousey Retains!
WWE Intercontinental Title Handicap Match– Bobby Lashley (C) w/ Lio Rush vs. Finn Balor
Both guys are rocking out lately.  Finn Balor never loses a step and always delivered.  He simply is one of the best.  Everything he does gets the audience amped up and he constantly outdoes himself putting it all on the line.  Lashley since having Lio Rush has been very impressive.  Not having the pressure of promo's and being able to just be this freak of nature has suited him well.  Not to mention Lio Rush being actively working and being a huge part of the match will benefit the whole thing.  The Man of the Hour is supremely talented and can move around like no other.  With Lio Rush, Lashley certainly deserves his current run and dominance.  Even with Lio Rush in the ring, Finn Balor will shock the world and win the WWE Intercontinental Championship.
WWE Cruiserweight Title Match– Buddy Murphy (C) vs. Akira Tozawa
Another 205 Live match with two underappreciated, great high flyers.  Buddy Murphy's unorthodox style is an acquired taste but a Good one.  And athough Tozawa has become a comedic character he can certainly move around the ring artfully.  It will be a solid match but will not leave any more of an impression than 205 Live ever does.  Most just don't seem to care.  Buddy Murphy Retains!
BAD
WWE Smackdown Tag Team Title Match– The Miz & Shane McMahon (C) vs. The Usos
As Good as the Usos are, and as Good as Shane and Miz are, this match isn't very exciting.  The buildup, the gimmicks and stories are all really unnecessary.  McMiz is obliviously horrible.  Shane McMahon is an incredible athlete and a genius.  He has had some of the craziest matches and high spots as any legend.  The Miz, one of the best and most underappreciated figures in sports entertainment.  The Usos are straight legends.  So why should we be skeptical?  The chances of botched, awkward spots will be aplenty and the match already is pointless.  There are chances for serious injuries to all and a ton of potential for failure.  McMiz will win but that is the biggest loss of the night. So many other teams could have a shot but McMiz with the belts is an unforgivable waste.   
UGLY
Baron Corbin vs. Braun Strowman
Before this gets Ugly, Baron Corbin has been a lot better as of late.  He has improved immensely both on the mic and in the ring.  He has been working hard and getting a lot of tv time to show for it.  Strowman always is a major presence anytime he is on camera but has been horrible lately.  This could be a very ugly, hard to watch match and we will all hope and pray for a quick squash to give more time to some other more deserving matches. 
FINAL
OVERALL
All signs point to Good.  This show looks like it has some big time spots ahead and a lot of potential changes to occur.  No matter the outcomes we can all expect it to be a Good, entertaining pay per view.   Can Elimination Chamber deliver or will it be an Ugly shame?  We will all be watching Sunday Night where all of our questions will be answered.  Enjoy the show!
Vitalli: Pro Wrestling Is For Everybody. Kind Of…
Is pro wrestling for everyone? There are two sides to the argument, and this is the side most aren't qualified to share.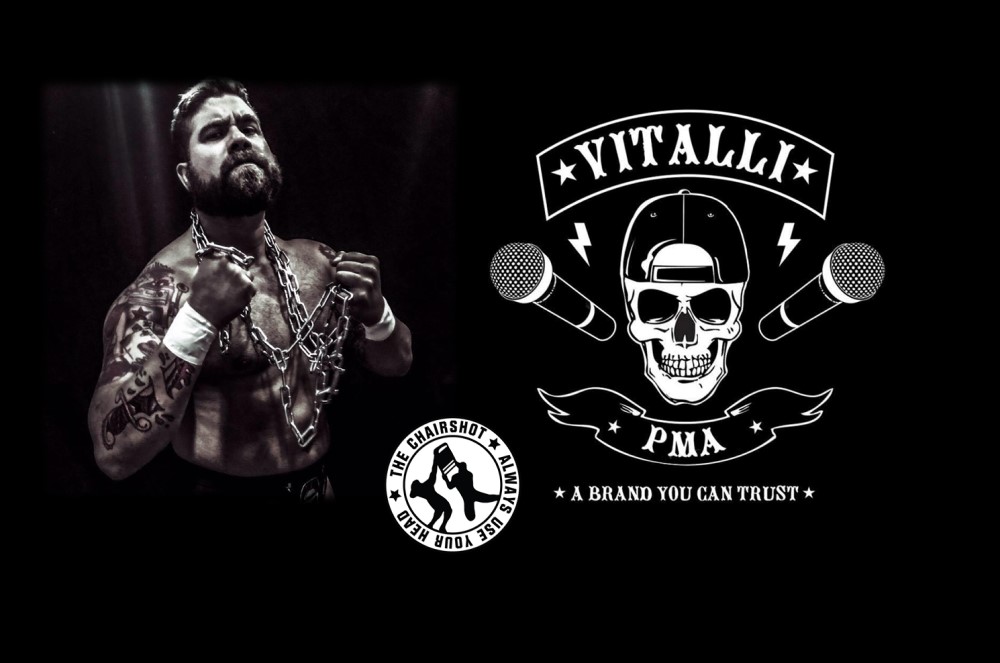 The generational fight for pro wrestling continues, but this time you get the view from the talent side thanks to Dom Vitalli!
Wrestling is for everybody. You see and hear it all the time. Sounds cool to say and looks great on a t-shirt, but what happens if we really break down such a broad statement? What if, something that has become common place, particularly out there in the indie scene, creates more harm than good? There are two viewpoints one must consider when encountering this statement; the fan's and the wrestler's.
The Fan
For the fan, I think this term is nearly flawless. Anyone, from any socioeconomic background, can enjoy professional wrestling, especially with the variety available out there in today's market. In general, wrestling fans are quite welcoming to newbies, aside from the internet or course! Die hard wresting fans have a very unique way to make brand new fans feel at home and a part of something special. On the other hand, we also need to consider that not everyone loves this as much as we do. To this day, I'm sure we all hear every now and then, "you still watch that stuff"? No matter how great wrestling can be, how exciting/entertaining it is, or how much it plays on our heartstrings, there will always be those that just do not get it. Those people, wrestling is surely not for.
The Wrestlers
So what about the wrestlers? Surely pro wrestling is all-inclusive and should be open to anyone and everyone, right? Wrong! Now when I say that, I don't mean that from it's broadest perspective. Of course it should be open to wrestlers of all color, race, religion, sexual orientation, and so on. What I'm referring to is, just because you love professional wrestling, doesn't mean you get to be a part of this. For years I have heard the argument from so many people that have snuck into our locker rooms that they deserved to be there because they've, "been a fan for X amount of years" or "am more passionate about this than anything else". That's all fine and well, but those are just claims any and everyone can make. Then what?
Somewhere along the line, the barriers to entry to pro wrestling became a bit too lax. If you ask me, it's because policing a dressing room is now looked down upon as a form of "bullying" from a much more sensitive generation. We are still on the tail-end of the last generation of guys that had to fight, scratch, claw, and nearly sell a vital organ just to be considered to enter this amazing business. Forgive us if we don't take too kindly to those that get in on east street. Also consider, the talent pool has been completely watered down due to this epidemic. This generation has a tremendous amount of guys and gals with amazing talent and natural ability. Far more than years past. It also has a gigantic surplus of people that call themselves wrestlers that really have no business being inside of a wrestling ring, let alone on our side of the rail. These folks are put on low-level, castaway shows due to them "being a nice guy" or "deserving a shot" completely unrelated to any of their ability of lack thereof. For every Shane Strickland' there are 100 Shitty McBackyard's. To me, safety needs to be the top priority for all wrestlers. The more lax we get on who we allow on our stage, the more we put our bodies, our livelihood, at risk.
The fans are the fortunate ones here. There is a wrestling show out there for all of you. Something that will strike a cord within and put a smile on your face while you get lost in the moment. As for the wrestlers, remember that what you do is not easy. If done right, it takes years of hard-work, sacrifice, and training to attain. It is okay to be protective of what you hold so dear. Just remember this; everyone wants to get into the nightclub known to be the most difficult to get into. The nightclub that let's anyone in is almost always the backup plan or last resort with the shittiest clientele. Wrestling should ALWAYS be the hottest nightclub in town.
---
Dom Vitalli has two decades of experience in a professional wrestling ring, and has grown to be one of the most renown trainers in the state of Arizona.