WWE Superstar Shake Up: Did The Women's Division Get The Short End Of The Stick?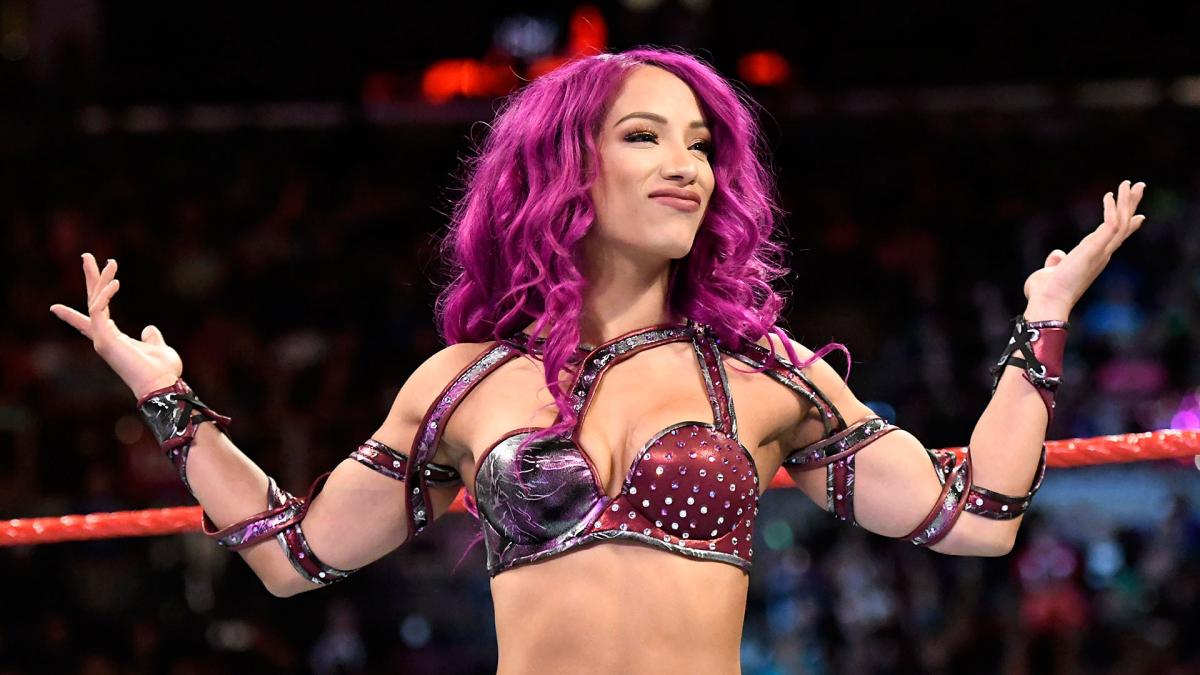 Obviously one of the big topics coming out of this week in WWE was the highly anticipated Superstar Shake Up.  With the Shakeup comes high expectation, in terms of surprise factor and building interest for future feuds.  And while WWE did deliver on surprise factors in Bobby Roode, Samoa Joe, and Drew McIntyre, perhaps it could have given the Women's Division some attention.
What I mean is that the Shake Up for the ladies was overall underwhelming.  Considering the complacency that someone like Becky Lynch is in, she could have benefited from the move this week.  In retrospect however, last week's events with Paige's retirement and the additions of Ember Moon and The IIconics gave way to what was to come for both Raw and Smackdown.  But for every woman who has a story is someone who is almost lost in the shuffle.  Naomi comes to mind as someone who currently doesn't have a story post-Shake Up.  Didn't she just win the WWE WrestleMania Women's Battle Royal?
Maybe it is fair play, but basically the big move coming out of the Shakeup is that the two factions in Absolution and The Riott Squad switched places.  The first thing that comes to mind is that Absolution is primarily Paige's faction, so there is the possibility that Paige will still be able to be the mastermind with her as Smackdown General Manager.  As far as The Riott Squad, it seems like they will be the catalyst that will bring Sasha Banks and Bayley back on the same page after weeks of squabbling and conflict.
And speaking of those two women, did anyone else felt mislead with their match on Raw Monday?  While there has been tension continuously building up between both Banks and Bayley, given their history it felt that the building rivalry this time around could have been done better justice.  Maybe that was the whole point behind it all – it's not over by a long shot.  I thought for sure that one of them was going to Smackdown given they were in the match on Raw.  Just the way they tore into each other, it was like they were fighting as if it was indeed their last night on Raw.  It was a great story for sure, and I was left wanting more.  On the positive side, apprehending the Riott Squad is a secondary feud that shows promise.  There is substance behind the former Women's Champions as they move from WrestleMania towards SummerSlam.  It doesn't mean that there's a throwaway feud, but perhaps a detour for now.
On the Smackdown side, there was no way Charlotte Flair was going to Raw after last week's brutal attack from the IIconics.  With Carmella taking advantage of Flair and successfully cashing in her Money in the Bank contract, Flair has her hands full seeking revenge from all parties.  Flair did gain assistance from Lynch and Asuka this past week.  The company built the appearance of Asuka as if it was shocking news.  Honestly, when she challenged Flair at WrestleMania it was all but set in stone she was going to Smackdown.  It was more of making the move official for the Empress of Tomorrow.
Another bright note from the Shake Up is Natalya moving to Raw.  With the rumors of the Queen of Harts becoming the first singles feud for Ronda Rousey, I am all over this if it gives Nattie some much needed shine.  She has been underrated for the longest time, and a high profile feud is something welcomed from this fan.  Stepping back and looking at these potential feuds on top of Alexa Bliss and Nia Jax, what looks underwhelming may just be what fans are looking for in terms of depth and screen time.
So while on the surface, again, the Shake Up for the women was underwhelming.  However, with some developments already previously established comes something much bigger.  Expectations were high, but after looking further into what is going on there is definitely more positives versus the negative.  It's not perfect, but the potential of a great summer for the Women's Division is there.  Just not the way many fans had envisioned.