The Chairshot Official Staff Picks: WWE Backlash (1-pager)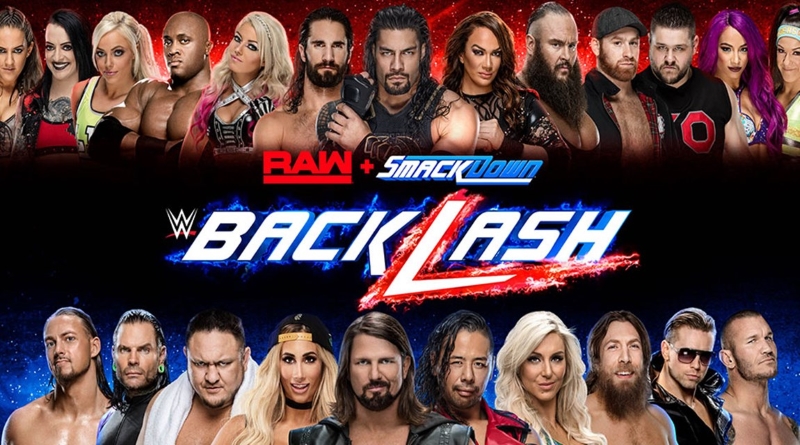 Less than a month after WrestleMania, and just over a week after WWE hosted a Greatest Royal Rumble, we are back…with Backlash!
Backlash emanates from the Prudential Center in Newark, New Jersey, on Sunday May 6. This is the 14th Backlash PPV in WWE history.
The show is headlined by Shinsuke Nakamura's third opportunity at AJ Styles and the WWE Championship, this time in a No Disqualification setting. Daniel Bryan also makes his solo PPV return against Big Cass and Roman Reigns battles Samoa Joe.
The Chairshot crew comes together, once again, bringing you their picks for WWE Backlash!
Dan Phelan: 35-18 (66%)
Jon Weigell: 33-20 (62%)
Steven Mitchell: 32-21 (60%)
Harry Braodhurst: 31-22 (58%)
Steve Cook: 31-22 (58%)
Denise Salcedo: 31-22 (58%)
Franklin Steele: 31-22 (58%)
Big Rick: 30-23 (57%)
Stephen Moree: 30-23 (57%)
Tony Acero: 30-23 (57%)
Eric Ames: 30-23 (57%)
Patrick O'Dowd: 29-24 (55%)
PC Tunney: 28-25 (53%)
Christopher Platt: 28-25 (53%)
Andrew Balaz: 28-25 (53%)
Greg DeMarco: 28-25 (53$)
Big Dave: 27-26 (51%)
Mathew Sarpraicone: 27-26 (51%)
No Disqualification Match for the WWE Championship
AJ Styles © vs. Shinsuke Nakamura
People have been saying that this match or that match is make-or-break for Nakamura for several months now. And while I still don't buy that, this is — without a doubt — the most important match he's had for WWE to date. He's headlining with the guy that brought him in to headline with. If Strong Style doesn't work now that he's a heel, in the main event, in a no DQ match and working with arguably the best seller in the company, then it's never going to.
Franklin: Shinsuke Nakamura
Andrew: Shinsuke Nakamura
Platt: Shinsuke Nakamura
Harry: AJ Styles
DPP: AJ Styles
Tunney: Shinsuke Nakamura
Mitchell: Shinsuke Nakamura
Weigell: Shinsuke Nakamura
Mathew: AJ Styles
Big Rick: AJ Styles
Eric: Shinsuke Nakamura
Patrick: AJ Styles
Denise: AJ Styles
Greg: Shinsuke Nakamura
Consensus: Shinsuke Nakamura (8-6)
Roman Reigns vs. Samoa Joe
We all know what we wish would happen.  Samoa Joe going over on Roman Reigns would set wrestling Twitter on fire and could make the next two outcomes more palatable. But this is Roman Reigns we're talking about. After losing repeatedly to Brock Lesnar over the last few months, we have a bad feeling that WWE is going to try and make him look tough again. And it'll be at the expense of the Samoan Submission Machine. Sadly.
Franklin: Roman Reigns
Andrew: Samoa Joe
Platt: Roman Reigns
Harry: Roman Reigns
DPP: Roman Reigns
Tunney: Roman Reigns
Mitchell: Samoa Joe
Weigell: Samoa Joe
Mathew: Samoa Joe
Big Rick: Roman Reigns
Eric: Samoa Joe
Patrick: Roman Reigns
Denise: Samoa Joe
Greg: Roman Reigns
Consensus: Roman Reigns (8-6)
Smackdown Women's Championship
Carmella © vs. Charlotte Flair
This one has outside interference written all over it. With almost an entire year to go before the next WrestleMania, Flair needs something to do. Chasing a clean match against Carmella appears to be that "thing." Carmella wins, but not without a lot of help from the Iconics. Fans will still be aching to see Flair get her hands on Carmella, so this match will do what it is supposed to.
Franklin: Carmella
Andrew: Carmella
Platt: Carmella
Harry: Carmella
DPP: Carmella
Tunney: Carmella
Mitchell: Charlotte Flair
Weigell: Carmella
Mathew: Carmella
Big Rick: Charlotte Flair
Eric: Carmella
Patrick: Carmella
Denise: Carmella
Greg: Carmella
Consensus: Carmella (12-2)
Daniel Bryan vs. Big Cass
Daniel Bryan said that he wanted to return to wrestling to put some of the younger guys over. That should start right now. Cass is just 30 and has some decent heat after his antics this past Tuesday. Backlash could make him one of the most despised men on the blue brand. SmackDown doesn't have many heels who can ruffle feathers. This is Cass' time to shine as a truly bad man.
Franklin: Big Cass
Andrew: Daniel Bryan
Platt: Big Cass
Harry: Big Cass
DPP: Daniel Bryan
Tunney: Daniel Bryan
Mitchell: Daniel Bryan
Weigell: Daniel Bryan
Mathew: Daniel Bryan
Big Rick: Big Cass
Eric: Big Cass
Patrick: Big Cass
Denise: Daniel Bryan
Greg: Big Cass
Consensus: Even Split (7-7)
Intercontinental Championship
Seth Rollins © vs. The Miz
This is a really odd match because these two men are now representing different brands. With the United States Championship still on SmackDown Live, odds are good that Seth Rollins is going over here. It'll be a fun match, but it's Rollins' turn to elevate the IC Title. This could be the match of the night — yes, perhaps even better than Nakamura/Styles simply because that bout will have a hard time matching the hype.
Franklin: Seth Rollins
Andrew: Seth Rollins
Platt: Seth Rollins
Harry: Seth Rollins
DPP: Seth Rollins
Tunney: Seth Rollins
Mitchell: Seth Rollins
Weigell: Seth Rollins
Mathew: Seth Rollins
Big Rick: Seth Rollins
Eric: Seth Rollins
Patrick: Seth Rollins
Denise: Seth Rollins
Greg: Seth Rollins
Unanimous Consensus: Seth Rollins (14-0)
United States Championship
Jeff Hardy © vs. Randy Orton
Jeff Hardy has had a stellar run over the last several weeks, but we've seen Randy Orton put a stop to more than one "stellar run" during his time on the blue brand. Seeing Hardy win here would be a lot of fun, but we aren't so sure that the WWE won't put the belt on the "safer" bet now that Jeff is a Grand Slam champion. Prediction: Randy Orton wins
Franklin: Randy Orton
Andrew: Jeff Hardy
Platt: Jeff Hardy
Harry: Jeff Hardy
DPP: Jeff Hardy
Tunney: Jeff Hardy
Mitchell: Jeff Hardy
Weigell: Jeff Hardy
Mathew: Jeff Hardy
Big Rick: Jeff Hardy
Eric: Jeff Hardy
Patrick: Randy Orton
Denise: Jeff Hardy
Greg: Jeff Hardy
Consensus: Jeff Hardy (12-2)
Raw Women's Championship
Nia Jax © vs. Alexa Bliss
Has Nia Jax already had her moment in the sun? Her win at 'Mania was one of the highlights of the evening, but will the WWE continue to utilize her as a face champion? Bliss' recent segments have been so good that she could be baby facing herself, making this match ripe for a turn of some kind. Since there's probably going to be interference in the Carmella/Flair match, odds are good that this one will be clean. And if it's clean, it's tough to imagine Bliss not getting taken apart by Jax.
Franklin: Nia Jax
Andrew: Nia Jax
Platt: Nia Jax
Harry: Alexa Bliss
DPP: Nia Jax
Tunney: Alexa Bliss
Mitchell: Nia Jax
Weigell: Nia Jax
Mathew: Nia Jax
Big Rick: Alexa Bliss
Eric: Nia Jax
Patrick: Nia Jax
Denise: Nia Jax
Greg: Alexa Bliss
Consensus: Nia Jax (10-4)
Braun Strowman & Bobby Lashley vs. Kevin Owens & Sami Zayn
This is a vehicle to fire the crowd up and make Braun Strowman and Bobby Lashley look like animals. Kevin Owens and Sami Zayn are bulletproof in the eyes of the WWE, so don't expect to see them get a whole lot of offense in this one. If anything, we could see Lashley or Strowman turn on the other, making the actual outcome of the contest moot.
Franklin: Braun Strowman & Bobby Lashley
Andrew: Kevin Owens & Sami Zayn
Platt: Braun Strowman & Bobby Lashley
Harry: Kevin Owens & Sami Zayn
DPP: Kevin Owens & Sami Zayn
Tunney: Kevin Owens & Sami Zayn
Mitchell: Kevin Owens & Sami Zayn
Weigell: Kevin Owens & Sami Zayn
Mathew: Kevin Owens & Sami Zayn
Big Rick: Braun Strowman & Bobby Lashley
Eric: Kevin Owens & Sami Zayn
Patrick: Braun Strowman & Bobby Lashley
Denise: Braun Strowman & Bobby Lashley
Greg: Braun Strowman & Bobby Lashley
Consensus: Kevin Owens & Sami Zayn (8-6)
Note: Bayley vs. Ruby Riott was announced after selections went out to the team.
---
Who do you think comes out on top for each match-up at WWE Backlash? Tweet your picks @theCHAIRSHOTcom and use the hashtag #UseYourHead!
Follow Franklin Steele on Twitter @SteeleTheHeel!
Badlands: What If The Undisputed Era went to Main Roster?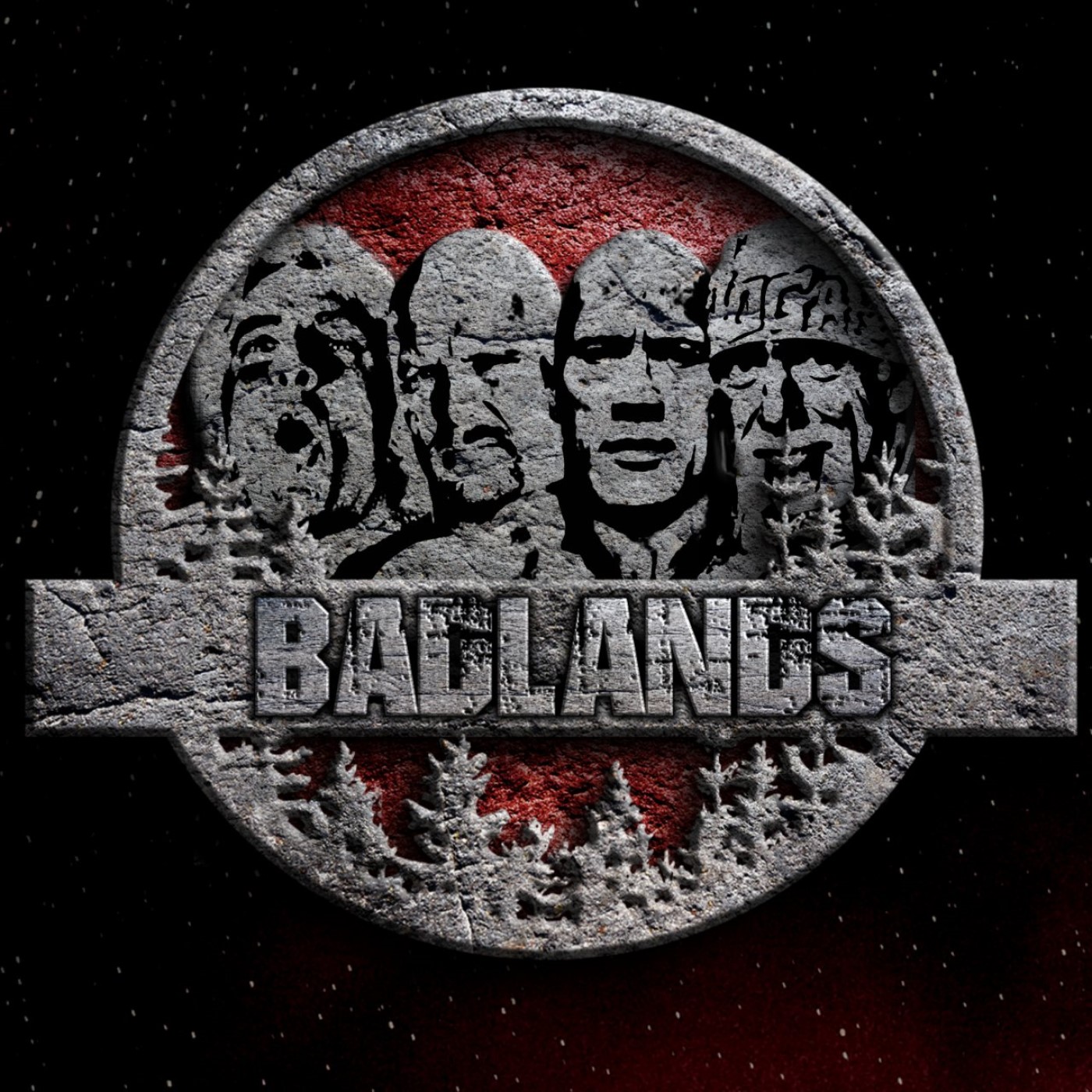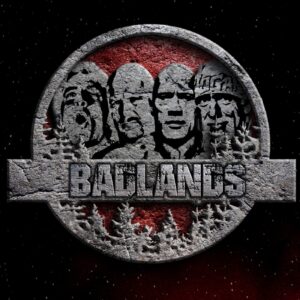 Mags and Tolley return with another episode of Badlands.
Firstly, they discuss Dan Griffin's (follow him on Twitter @DanGriffin21) Owen Hart fantasy booking, before going over Mags's vision for the Undisputed Era on the main roster of WWE. Tolley didn't do his homework, so got off scot free. Typical!
For the latest, greatest and up to datest in everything pro wrestling, sports and entertainment head to TheChairshot.com and remember to ALWAYS #UseYourHead.
About the Chairshot Radio Network
Created in 2017, the Chairshot Radio Network presents you with the best in wrestling and wrestling crossover podcasts, including POD is WAR, Women's Wrestling Talk, Chairshot Radio daily editions, The #Miranda Show, Badlands' Wrestling What If's, The Outsider's Edge, DWI Podcast, Bandwagon Nerds, the Greg DeMarco Show, 3 Man Weave, Five Rounds, Turnbuckle Talk, The Reaction and more! You can find these great shows each week at theChairshot.com and through our distribution partners, including podcasting's most popular platforms.
---
The Chairshot Radio Network


Your home for the hardest hitting podcasts and radio shows!
Listen on your favorite platform!
iTunes  |  iHeart Radio  |  Google Play  |  Spotify
Listen, like, subscribe, and share!
A Change In Attitude #43 Thursday Raw Thursday!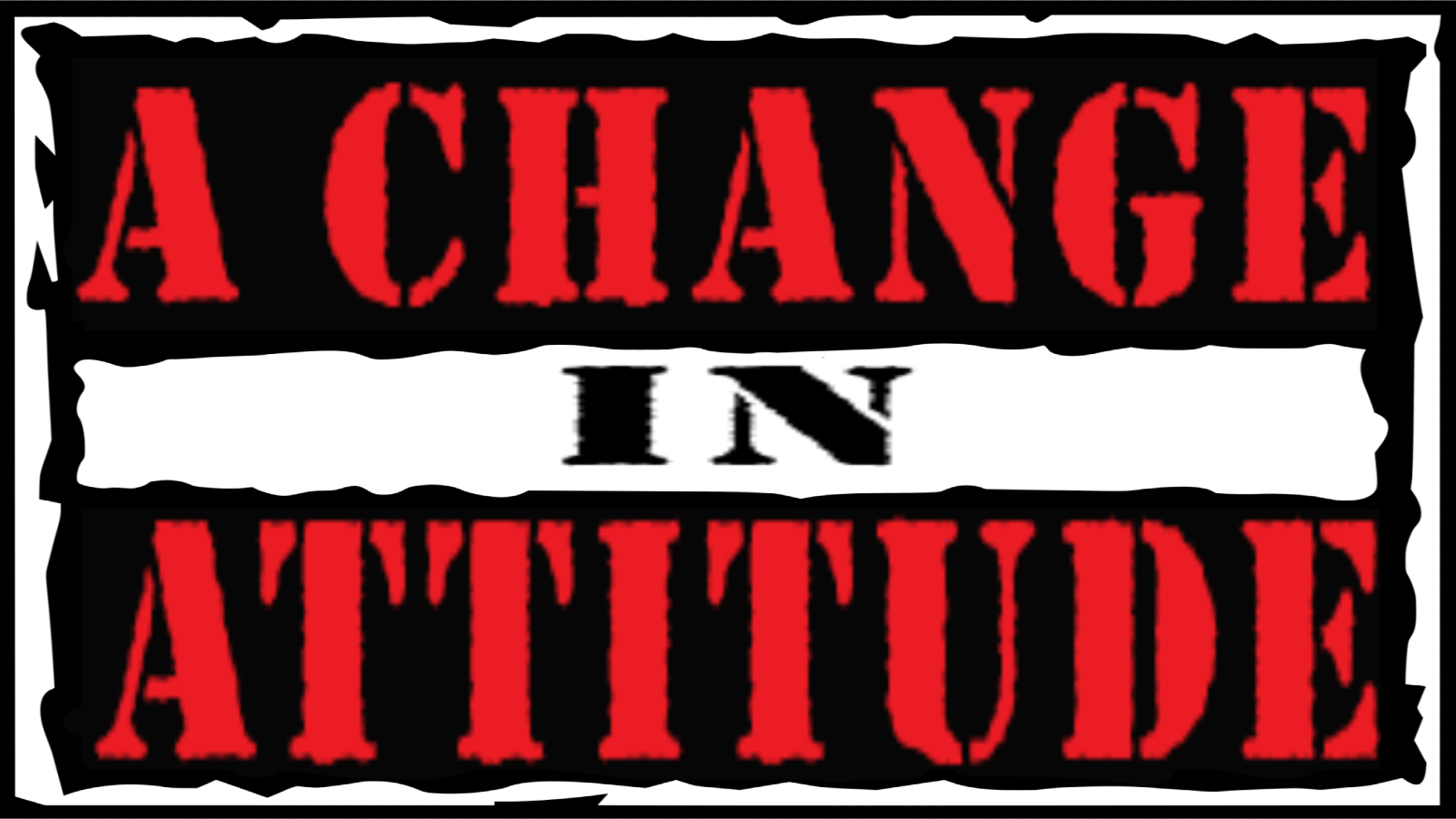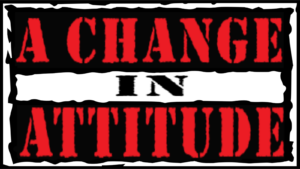 One of the most significant episodes of Raw so far, in which a certain Heart Break Kid "loses his smile" and it's on a day so nice, they named it twice!.
The ACIA team revisit Thursday Raw Thursday from February 1997