Cheap Shots: NJPW Stars need to stay in NJPW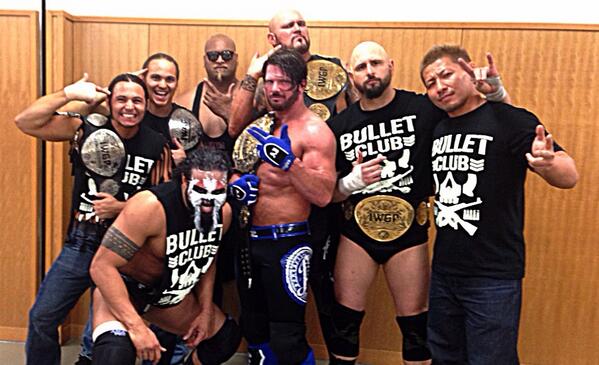 The NJPW stars today need to stay in NJPW. Why? Because WWE could not handle them the way they deserve. WWE has a long history of taking gimmicks and botching them. Vader, Sting, DDP, NWO, the list goes on and on. As I have said many times, if it is not home grown WWE then they don't know how to handle what they are given, and want to remake it in their own image. Once stars arrive in WWE they lose what makes them great by having to adhere to the WWE formula, along with being written for by the creative team.  Once these superstars have left NJPW all they carry with them is their name if they are lucky. Once you enter WWE you are remade in that WWE image. Is this a bad thing? It is when you lose who the wrestlers are in the process.
Fall from Grace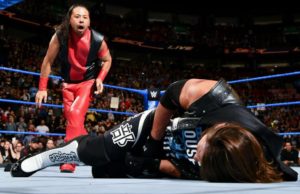 A prime example of this sad attempt of NJPW in WWE is AJ vs. Nakamura. Hype was built but never delivered like it did in Japan. Why? Because at the heart and soul of NJPW is wrestling, something that WWE uses as an afterthought. Entertainment is their business and it can be great at times. But, when I see talent that I know have had legendary matches across the ocean, it's hard to get behind what we are given such as subpar double crotch kick crap. I mean Nakamura has been reduced to a heel who has an obsession with hitting AJ in the nuts? WTF?
The Botching of Talent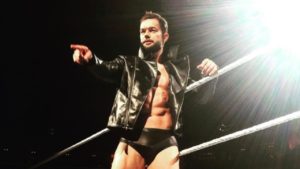 I personally cannot stand what they have done with Balor. They have taken everything that made Balor great, everything that made him be able to get signed into WWE, and just thrown it out the window. His run in NXT was great, now he is just there, bouncing around not really doing anything. Should he be top dog? No, but how can we just take raw talent and allow them to barely keep their heads above water. Speaking of floundering NJPW talent look at the Anderson and Gallows, or should I say lack of. A great tag team that has been reduced to jobbers. Who given their talent could be a great tag team, if creative knew anything outside of homegrown talent.
Lets look at the best NJPW has to offer, Kazuchika Okada. Now Okada, puts on 60 min. matches in NJPW, he delivers every single night, and has been bred by NJPW to be their top guy. (Might want to look at this on how to make a top guy WWE) There is no way he would ever leave NJPW. But if by some chance he ever did, who would want someone who puts on amazing matches to do a 10 minute match on Smackdown or Raw. I will pass, thanks. The only way these dream matches could actually work is if they are given the proper time and hype build up. Something that WWE has completely forgotten how to do. Why was Jericho vs. Omega so good? Why will Jericho vs. Naito be amazing? Because it is on a NJPW stage, NJPW knows how to handle talent, and build for a match, and then they do this thing that truly baffles WWE they deliver.
Final Thoughts
Could these stars of NJPW find great success in the promise land of WWE? It is a possibility. Would they ever be as big as they were in NJPW? No, not with the current way that WWE handles talent. I like my NJPW stars where they are, where I know I can get great matches. For all of those who think they want to see these acts in WWE more power to you. Of course, these are all the WWE fan boys, who don't have a NJPW world subscription, watch the AXS TV events  and are just riding  high on the fumes of their Bullet Club shirts that they bought at Hot Topic.