CheapShots: Impact Quickie #8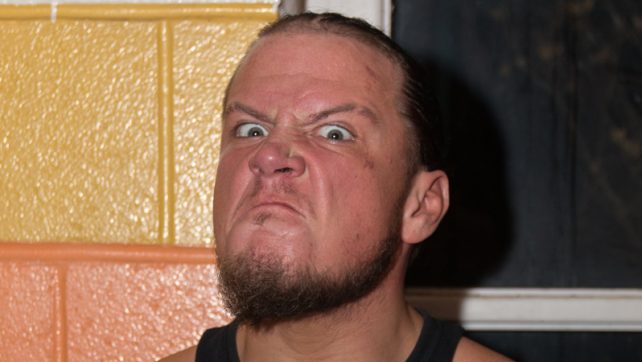 Cheap Shots are unfiltered, uncensored opinions, and those opinions reflect only the author!

Apologies in advance, the robots are in the shop. My readers are stuck with my cynical joy of the art form for a while. Why are current promotions obsessed with dead horses? Smart marks might wonder why bookers with decades of alleged experience in terms of planning this stuff out look like third graders sometimes? Unfortunately, wrestling fans are stuck with storyboards from the mind of Forrest Gump instead of Picasso after the crayons have already been used. Crayons can be impossible to erase. "Stupid is as stupid does." Do us a favor. QUIT doing stupid! Some of us are getting sick of: "Don't like it, don't watch" logic. It's lazy, and all it has done is create fans like me that are constantly angry. Boys and girls, we should not feel like we are better qualified to do this job. Guess what? Some of us are actually that insane, and it's YOUR FAULT! "Come on Booker Man!" Prove us wrong or get out!
Sadly, Impact is the biggest bastard child left in The American Carnival on the outskirts of The Last Great Circus. Outside the orbits of two or three PPVs a year, they don't take themselves seriously at all. This makes it excessively difficult for marks to swim against the current. Nobody cares, it's just a carnival, right? Keep this in mind as this week's show opens with a deadpan Josh Matthews standing in studio bringing us news and footage of a recent attack on one of the newest additions to the company, GASP! Wait, less than a month ago this goofy prick was literally gifted Impact Gold and doing jumping jacks in a "match" with a world class athlete. Now we're supposed to believe that he cares about his coworkers? Anybody else see the disconnect here? It's okay, it's just a joke anyway.
Don Callis was to receive an award after an Impact event in Toronto. There just happened to be a hard camera there? This doesn't end well. Cue Yakety Sax. I do not laugh at a bleeding man. However, a barely talented performer who has been working to gain sheepish sympathy for two weeks only to have his coin flipped to tails AGAIN gets laughed at for two hours. Why am I pulling my hair out for the entirety of the show? Sami Callihan turns Mr. Callis into a hospital patient, attacking him during the acceptance speech because wrestling. Third graders, crayolas, and construction paper, oh my!
I wonder what happens because of this prefabricated atrocity? Well, let's see. Sami's fate is "thrown into question" after the assault. Matthews must fake concern and act like athletes were competing in a Sunday Morning Church for three quarters of the show. Where's the Daffy Duck shotgun when you need it? First, PLEASE break the fourth wall: Who are these people eating pizza and drinking beer while pretending to discuss this fake outrage? Next, why do we have to fire someone the week after we put someone in a coffin? Finally, if The Bad Mullet was gonna get fired, I can walk. My colleagues and I could come up with better material in a month. Of course, the "Unsanctioned Match" is coming because Eddie Edwards demands to get his pound of flesh. If there is legitimate concern regarding a performer's future with the company, why are we bombarded with it for 90 minutes? Mention it at the show's onset. Make sure the dude signed his non-compete clause and shut up. It's not like they haven't shoot fired someone in the last six weeks. PS: If a match is truly "unsanctioned" and raises legal concerns, why is Impact Wrestling showing it next week? Normally, I would break down results and provide opinion on the rest of the action. If those in Dallas and Orlando honestly think we are stupider than Stamford does, what's the point? Why do I care about the art form so much?
---
Always Use Your Head and visit the official Pro Wrestling Tees store for The Chairshot All t-shirt proceeds help support the advancement of your favorite hard-hitting wrestling website, The Chairshot!

---
Cheap Shots: The Town Wasn't Crying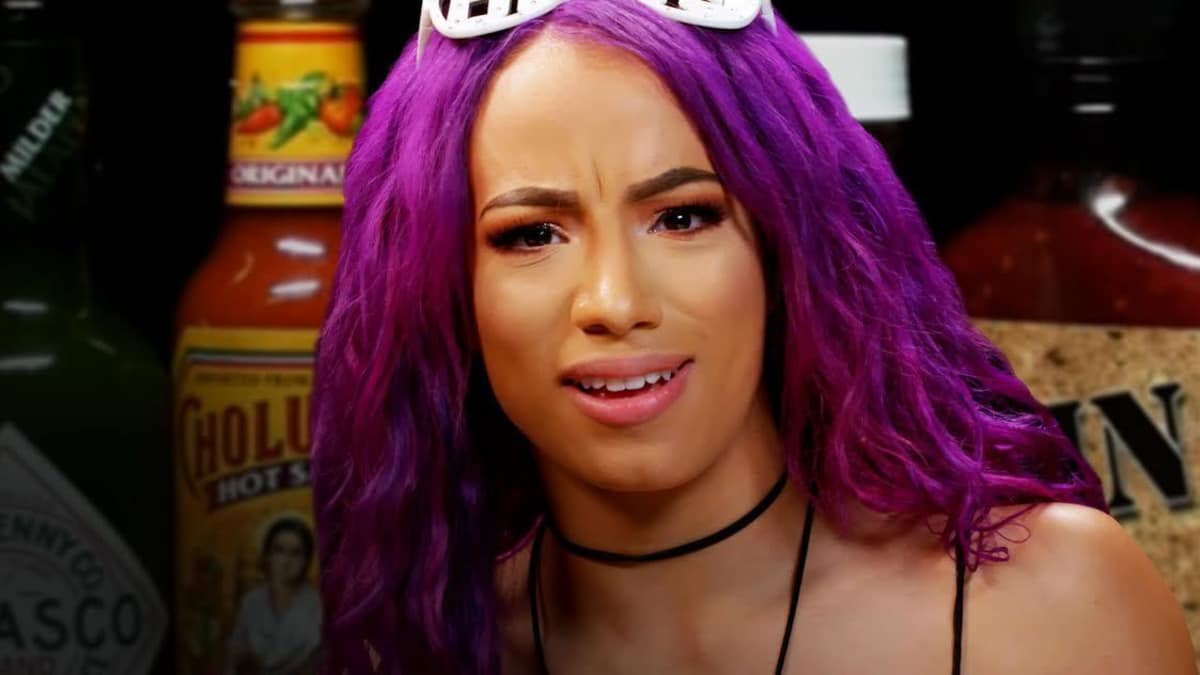 My passengers and I had to sleep off Monday's bad dream before taking a midday trek through the coastal skyway between LaGuardia and Logan. Rental Car agencies love us. We cover overhead for months. Last night's SmackDown Live threw a dart in the map at Worcester, Massachusetts. The Beantown suburb has been a reliable stronghold for The Evil Empire for generations. Boston and its satellites have fabulous history with the art form. Look no further than John Cena and Sasha Banks. Older than a Millennial? Fine, would you settle for the most respected Shaman left in the industry? Boston proper is home to the heart of the last great Booker in NWA/WCW History. Marks remember him as "The Task Master" Kevin Sullivan.
There was an incredibly low threshold to surpass Monday's utter junk. The Professional Instigator kicked things off. His segment was centered around a shockingly relevant question given the original source. Last week, The New Day won a tag team match with a unique stipulation. The winning team would send one member to Money in The Bank. Though, nobody new which member would get the honor. The Unicorns have verbal chemistry with a tree stump. Mike is near the top of the roster when cutting a promo. As a result, the question everybody was curious about led to a segment that would make Abbott & Costello smile! After the baseball routine, Mike didn't get an answer. Would anyone be shocked if Mike's mouth got him into a fight? He told us that he could beat any member of The New Day. Big E steps up to disagree. After weaseling his way up the ramp and being pelted with pancakes, GM Paige insists Mike get out there and fight. The Miz defeated Big E with help from The Bar. This led to The Sexy Goth Chick making a six-man tag next week, cool!
Early recess with dual qualifiers for Chicago on the ladies' side. Our first contest is proof smarks still can't do this on paper. Last week; when this match was made, 98% of the audience had one or both of these thoughts in their collective head: "Why is Lana in this match?" and/or "She has no shot here." Tell me you didn't and you're lying! Billie Kay going over in this spot made complete sense because her IIconic partner did not qualify and Lana hadn't wrestled in months. Her fans; which unabashedly include this author, were just happy to see her on camera again. She has proven more than capable with a promo. Would her in-ring potential be given legitimate thought again? Wait, they gave her a solid entrance with accompaniment from Aiden English. But, she's competing against someone who is getting a massive push? Fortunately for The Ravishing Russian, Sexy Koalas have the attention span of two gnats. The Songbird brought out a very tall "Lana Day" sign to do the distraction thing. The Aussies lose their minds, allowing Lana to slap the s*** out of one while barricading the other. Could she do this? A huge Machka Kick and sit-out faceplant later, the answer was YES! Lana won her first singles match in WWE and I popped like a kid!
Later in the night, Naomi and Sonya Deville had their chance to qualify for Money in The Bank. Athletically these two ran circles around the previous feminine encounter. However, Lana evokes the type of emotional reaction they can only wish for right now. Most memorable spot involved several dueling kicks. Eventually, The Glow Worm got the advantage and the victory with an old-school looking rollup. It will be interesting to see if there is any tension between Mandy Rose and Sonya Deville because only The Pound For Pound Pinup made it to the PPVs namesake match.
Then we move to a promo in the ring between The Usos and The Good Brothers. "I don't see any bars…" Preceded by "This ain't Japan…." Very Typical stuff. Although this was gonna be an interesting match because we haven't seen it in a while. The Samoans were able to get most of their spots in. They even tried their tandem finish from opposite corners. The attempt was not successful. One of them got pushed off the top turnbuckle, eventually leaving the other vulnerable for The Magic Killer. Congratulations Gallows & Anderson! Your reward is a date with The Bludgeon Brothers for Tag Team Gold in Chicago.
This week's action concludes with a first-time match between Daniel Bryan and Jeff Hardy. Excuse me? Yes, I think The Charismatic Enigma was losing his mind in Orlando during some of Daniel's prime run in New York. Otherwise, Vince never put them on the same competitive path. Why the HELL not? As expected, it was a clinic and coin flip throughout. This was a second chance for The American Dragon, who went over clean with a Heal Hook. The victory cleared the way to a final qualifier for The Yes Man against Samoa Joe who was on commentary this week.
Most important piece of news from this week's SmackDown Live? Let's go to the ring for a face-to-face promo between WWE Champion AJ Styles and Money in The Bank Challenger Shinsuke Nakamura. These two have already had three solid matches. The Con Artist won last, enabling him to choose the stipulation in Chicago. Nakamura is a very good heel, capable of making anyone on Tuesdays twist in the wind. A Ninja takes whatever advantage he can. The challenger was ready to show his cards, but not before administering a beatdown and ten-count that Styles could not answer. I was wrong. It's not gonna be in a cage. We have A Last Man Standing Match for WWE Gold. I doubt people is Sasha's home state left disappointed like those in New York on Monday Night. Relax everybody, the itinerary takes us to Flair Country again next week.
---
Always Use Your Head and visit the official Pro Wrestling Tees store for The Chairshot All t-shirt proceeds help support the advancement of your favorite hard-hitting wrestling website, The Chairshot!

---
Dear Smarks: Stop Bringing Up Roman's Wellness Suspension
So the wonderful Greg DeMarco recently did a study. He showed non-wrestling people at his place of employment photos of Daniel Bryan and Roman Reigns and asked them who they would pay to see, just based on the pictures; all of them chose Roman Reigns. As you can imagine, the anti-Roman contingent threw a FIT about this, saying that he shouldn't be asking non-fans about who is a draw because they wouldn't know who either guy was, which was the point of the whole experiment.
I've been showing non-wrestling fans at work these pics today, with the question "Who would you pay money to go see?"

Every single one has said "the guy on the right." pic.twitter.com/cxPlRXAIfo

— Greg DeMarco (@ChairshotGreg) May 17, 2018
One of the complaints about Reigns that his detractors like to drag up, when they get tired of trying to claim he has no wrestling ability, mic skills, or charisma, is his 2016 Wellness Policy suspension. According to them, Reigns' suspension is a dealbreaker, he should never be allowed to be The Guy ever again because of this mistake. Really? One Wellness Policy violation over Roman forgetting to give WWE his prescription for Adderall because he was having trouble sleeping and he should be forever barred from being The Guy? Have you all conveniently forgotten about all the Legends and top guys that had or still have serious substance abuse problems? Well, if you have, let me remind you. Here's a list of people that either had Wellness Policy violations or were known in their day for having a drug and/or alcohol problem:
Jeff Hardy *
Stone Cold Steve Austin. * **
Shawn Michaels * **
Scott Hall (Razor Ramon) **
Sean Waltman (1-2-3 Kid, X-Pac)
Kevin Nash (Diesel). * **
Road Warrior Hawk **
Eddie Guerrero * **
Carlito
William Regal. To the best of my knowledge, Regal's substance abuse issues weren't widely known for much of his career, but he has admitted to them in interviews.
Sunny **
The Iron Sheik * **
Randy Orton *
Rey Mysterio *
Paige *
Eva Marie
Alberto Del Rio *
Edge * ** (part of the fallout from Chris Benoit's death).
The British Bulldog
Ric Flair. * **
Tully Blanchard **
Kerry Von Erich *  **(The Texas Tornado)
Luna Vachon
Chyna *
Jake 'The Snake' Roberts **
Curt Hennig (Mr. Perfect) **
Lex Lugar *
Miss Elizabeth.
Umaga
Joey Mercury
Road Dogg
The Fabulous Freebirds **
Roddy Piper **
'Hacksaw' Jim Duggan **.
Dustin Rhodes. Note: This one wasn't known until recently, and Dustin has been very honest about his issues.
Kurt Angle. * **. Note: Angle never had a Wellness Violation that I'm aware of, but he and Vince have said that his drug issues and refusal to go to rehab partly lead to his departure from WWE in 2006.
Don Muraco. **
Cowboy Bob Orton. **
*= Became Heavyweight Champion/Women's Champion
**= Hall of Famer
As you can see, a lot of wrestlers past and present have either run afoul of  WWE's Wellness Policy or were known to have issues with drugs and/or alcohol. Many of them are now considered Legends and/or Hall of Famers. I know there are more than this, but these were the ones I could remember off the top of my head. Several of the people listed that were WHC of some description, often during the times of their issues. Few of them found their careers hindered by their issues alone, more than half of them are in the WWE HOF and the ones who aren't are still considered legends. If they get a pass on past bad behavior and poor decision making, why am I supposed to buy Roman Reigns' one mistake as an insurmountable barrier to his becoming the top guy and Universal Champion?
Yes, Reigns made a mistake back in 2016 with that Wellness violation, but he also owned up to it publicly, we're told that he apologized to the locker room, and took his punishment humbly. There's no actual reason for this to keep him from being champion, especially since his violation was because he didn't turn in the prescription in time, rather than he got busted for illegal drugs. Of all the 'reasons' smarks give for why Roman shouldn't be The Guy, this is one of the most pathetic because it blatantly ignores the fact that so many of the 'Legends' smarks looked up to struggled with substance abuse issues and still had successful careers in the wrestling business while finger pointing and shaming Reigns for a relatively minor infraction. Let's grow up a little, people.
---
Always Use Your Head and visit the official Pro Wrestling Tees store for The Chairshot All t-shirt proceeds help support the advancement of your favorite hard-hitting wrestling website, The Chairshot!

---
Cheap Shots: Billion Dollar Contract, Ten Cent Show!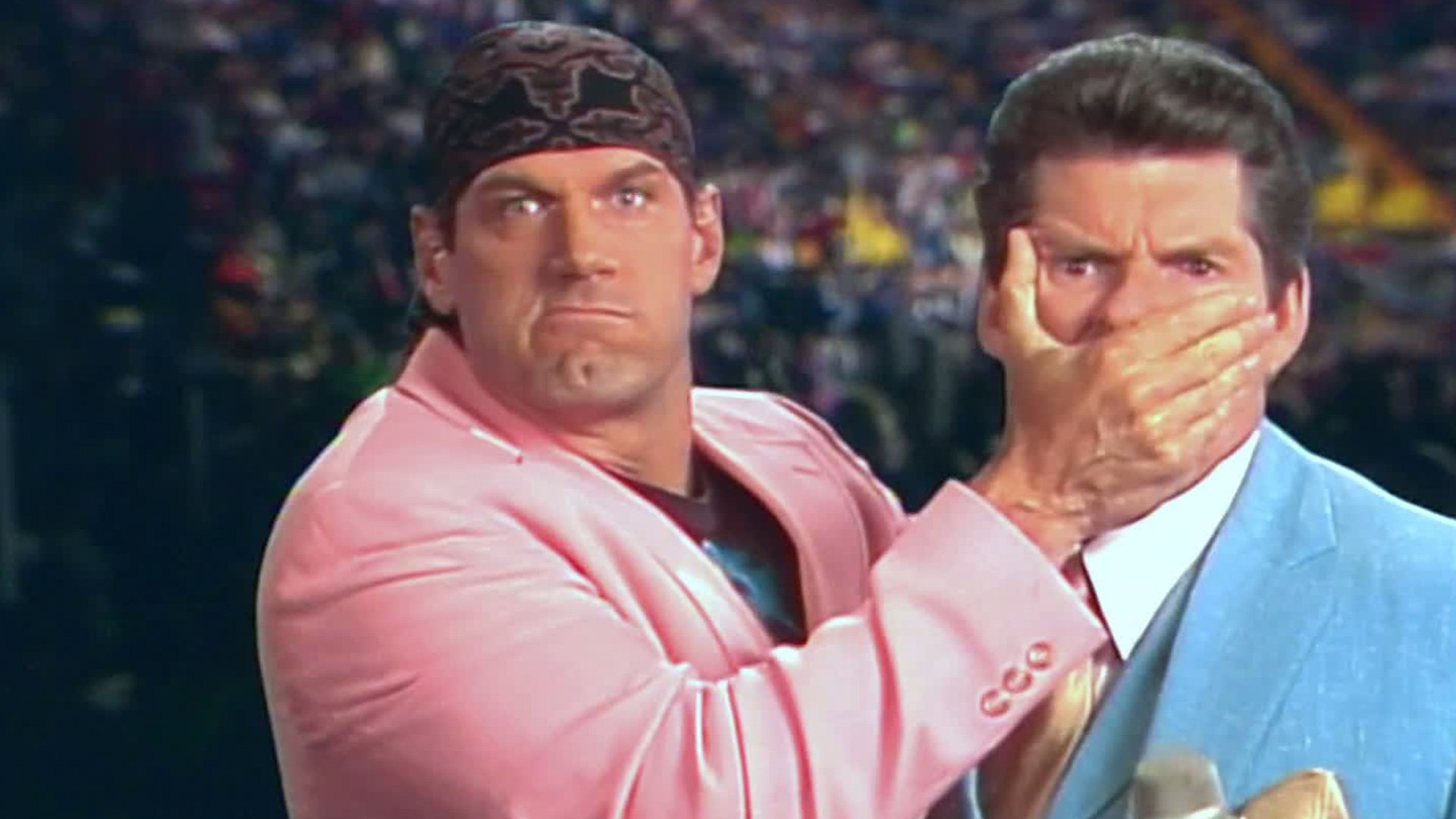 With the company coming off arguably the most public and busiest non-Mania month in WWE history; I was asked to fly the jet from Baltimore back into The Empire State Capitol. This time, to what was certainly an ancillary stop for the old man's original four-lettered territory. On top of the most ambitious travel schedule Vinnie has ever put in front of his talent, a massive television contract was finalized in the last few days. This contract delineates a sad day for smarks, sheep, and all fans of the art form because our thoughts and opinions regarding this soap opera we love have just disappeared in a billion-dollar black hole. I am truly saddened for all of us.
With this explosive news in the background, what did we get for the first Monday Night Raw in The States in two weeks? When I was a young fan, Jesse Ventura used to refer to certain baby faces by telling us: "He's got a million-dollar body and a ten-cent brain." Last night, fans got stuck with the dime. RAW opens with GM Kurt Angle being properly serenaded with a "YOU SUCK!" chant as he heads to the ring. I hope he enjoyed the feeling. It was straight downhill from here. Angle was not given five minutes to hold his own balls. I wonder who cut them off? Oh look, Daddy's Little Girl is back. Stealing someone's chance because Vince struggles to make authentic heels. Her arm has healed. She has too much make up. Her mouth is still functional. The same cannot be said for her brain. Welcome to the downside of allowing ownership to play pricks on television. Stephanie, the match and results at WrestleMania were booked by your gene pool. Three choices: Shut your mouth, get off camera, or break the fourth wall.
After The Wicked Witch puts her Ginsu away, she mentions Roman Reigns. Before she can finish her thought, The Big Dog is unleashed from the back to a chorus of boos. He is still struggling with cutting promos years into his run. They are asking him to do John Cena style mic work. The next person who can do that is a generation away from the roster. Hype Machine actually says Management doesn't wanna put Gold on him. Save it Roman. This latest accusation brings Kevin Owens out to remind him that he is not the only performer with authority issues. After getting to close to Steph, KO earns a singles match with Roman to commence immediately.
Kevin Owens is a fantastic bump taker. After about ten minutes of literally being turned inside-out; including a spear and Superman Punch, The Canadian was barely hanging on. This was the perfect time for Jinder Mahal to run in and exact some revenge for being put through a wall last week. This interference gave Roman the win by DQ. We weren't done though. The Big Dog has backup too. Dude's Shield Brother comes out to even things up. Seth Rollins was already a great athlete, but he is flirting with oxygen very few can breathe. Very little of what he is doing right now doesn't look like it has an athletic purpose. His coin flip dives from ring to floor were breathtaking. Very rarely does Creative enable someone to hit a finish immediately after missing it, like you would try to do in a REAL FIGHT! It happened last night to give Reigns & Rollins the win. Seth Rollins is carrying the men's division of Monday Night Raw right now.
My sincerest apologies for the nightmare we must walk into at present. Before we go into the wormhole, I'd like to remind my readers that this is 2018 and Bobby Lashley can work anywhere in the world. Last week, Sami Zayn of all people cut a promo telling us he would expose Lashley as a fraud by bringing his sisters to Monday Night Raw for an interview. Quick. does anybody but Vinnie care about this? Last night, the skinny Canadian bounced his way to the ring like he had solved The Kennedy Assassination. Instead, he called out three guys in drag to rehash this opioid-induced train wreck. This is 2018. Then Zayn called Lashley out to confront him with this bad joke. Walking Armageddon came out to crickets, disposed of the gentlemen quickly, and left to the same crickets. Anyone, including my colleagues thinking Vinnie's negotiating skills turn him into Einstein with a script, just watch this segment. Yes Bobby, it's 2018 and you sold your athletic soul to New York for six figures and THIS!
Three recess segments and I still fell asleep. That tells you how bad this episode was. First, Alexa Bliss is backstage cutting a history-based promo on The Romans and The Visigoths? Interesting set up to explain away her New Year's Day loss to Ember Moon. Nice try Little Miss Math Class. You still haven't graduated yet! Ten minutes and one BFF having a conniption fit later, The Lunar Lone Star won clean with The Eclipse. Excuse me, how does Little Miss Bliss have two pieces of Raw Women's Gold? That's right, she worked with a pro. Watch them hand her the briefcase. Sadly, more crickets. This time for the ladies. A Four-Way Money in The Bank Qualifier. Participants: Liv Morgan, Natalya, Sarah Logan, Dana Brooke. Only two of these girls have a pulse. Nattie got payback on Logan for the incident prior to the desert with The Sharpshooter and a clean tap out for the win. This night cements the case that Sasha Banks is indeed carrying The Raw Women's Division. After the match Nattie cut a strange promo on her friendship with Ronda Rousey and what will happen in Chicago. Speaking of Ms. Rowdy, she signed the contract opposite Nia Jax. Even with Steph stirring things up, this segment felt slightly forced. Ronda is getting better on the mic. They didn't bring her to Stamford to talk. I really don't wanna see this match in June.
The rest of the show could've happened two months ago. Elias cuts a great promo. TURN HIM ALREADY! He beat Bobby Roode clean with The Drift Away. Bothers me when a guy like Roode is brought in to job out. He has more talent than that. Move these gentlemen along please. Baron Corbin beat No Way Jose for the millionth time on TV. The Former Lost Puppies; now being called The B Team, beat Breezango again. Stop acting like me if I won a match clean. You have generational legacies, respect them. Dolph Ziggler cut a promo on Chad Gable in a hallway. Of course this lead to a match with Drew Galloway standing outside the ring. For a nanosecond, I thought the former amateur Pan-American Games participant had a chance. Then my eyes opened. Dolph went over clean and Galloway landed a Claymore Kick afterward. Earlier in the night, Finn Balor and Braun Strowman were looking for a rematch with the above-mentioned duo. Steph hijacked Angle's office. She was being her typical self. No tag-match. Rather, a main event singles contest between the two. After a surprisingly competitive match. Braun went over clean. Assuming Vince McMahon even had a brain after Steve Austin's retirement, this is easily the worst episode of Monday Night Raw in five years, if not longer. I hope that money didn't go to his head or somewhere else. Hopefully SmackDown is better.
---
Always Use Your Head and visit the official Pro Wrestling Tees store for The Chairshot All t-shirt proceeds help support the advancement of your favorite hard-hitting wrestling website, The Chairshot!

---