Four Changes WWE Must Make Right Now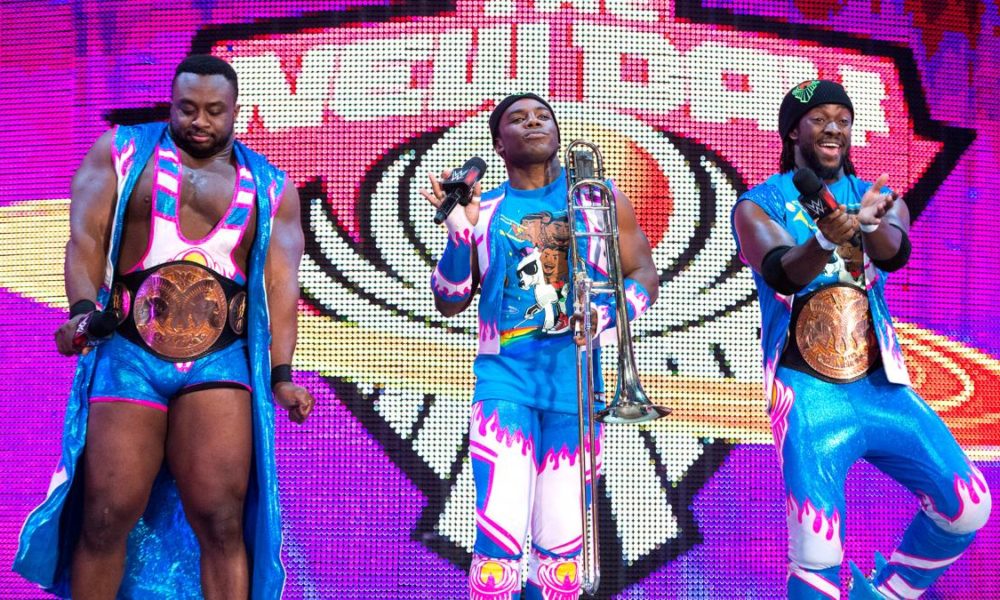 Business is about to pick up in WWE.
With the Money in the Bank pay-per-view just a few weeks away and wrestlers positioning themselves for a shot at three briefcases, the long summer months figure to be white hot, with many roads to navigate before the second biggest pay-per-view of the year.
Despite the changes WWE has made to its Monday and Tuesday night rosters, there is work to be done. SmackDown Live has a better main event picture. Raw's mid-card is the best thing going today. Even with the most recent success of both brands, there are a few changes that could make WWE better.
Here is a look at four moves the company must make immediately for greater success.
Break up The New Day
The shtick is getting old and if the company really wants to push Big E as a singles star, this has to happen sooner, rather than later.
Kofi Kingston was a solid singles star and the former United States and Intercontinental champion. Adding him to the mid-card on Tuesday nights could make things a bit more interesting. Would WWE finally consider making him part of the main event picture? How would he fare against Shinsuke Nakamura or Daniel Bryan? A program with Jeff Hardy may become an instant classic.
As far as Xavier Woods is concerned, I think he would have great success as a cruiserweight on 205 and could challenge for the brand's belt upon his arrival.
Push Drew McIntyre to the Universal Championship
This only works if he first turns on Dolph Ziggler and then he leaps over Roman Reigns for the top spot as Monday Night Raw's lead antagonist.
There is plenty to like about McIntyre. His look, his ability to deliver a solid promo, and the fact he is not Reigns. He told WWE's Universe he is nothing like WWE has seen or has on the current roster. He was spot on. I have been a fan of McIntyre from his time in WWE before his leap to TNA.
If booked properly, McIntyre becomes the star the "Big Dog" was supposed to be, without forcing the fans to accept that role. It also leads to a confrontation with the former Shield member, which could be a "Feud of the Year" candidate.
Pump the Brakes on Daniel Bryan
His return to the ring is the best story of 2018 by far. But would putting a title on Bryan's waist be the best thing for the company right now? How would the locker room handle making the "Yes! Movement" the biggest thing in WWE once again.
Bryan was out of action three years. Plenty has changed since then. The three-time WWE champion cannot be expected to come in a pick up where he left off. Looking at the roster of SmackDown Live, it would not be fair to put him over AJ Styles, Shinsuke Nakamura or Samoa Joe right this moment.
While Bryan has the same kind of appeal as a Shawn Michaels, pushing him too fast, too soon would be a bad thing.
Move Sasha Banks to SmackDown Live
I am not sure this can happen. The Superstar Shakeup is over a month old. Rosters are set, feuds are developing, and Banks is a wrestler without a clear path toward a title. Banks is still one of the three best performers on the women's roster, but she is nowhere near a title shot.
The best thing WWE could do is put the SmackDown Women's Title on Asuka and have Banks win the Women's Money in the Bank Ladder match. When given a choice of which brand she would like to represent, she makes the move to the blue team.
We have seen Banks and Asuka before in one of the better matches of 2018. Fans should be treated to that kind of performance once again.